I share my three favourite healthy kid-approved and budget-friendly dinners including recipes for spaghetti squash mac and cheese, gluten-free chicken nuggets, and mini pizza bites.
Let's see a raise of hands from those of us who overdid it on the holiday cheer this year? OH, HEY THERE, THAT'S ME! Between too many mini-sausage rolls and going a little crazy on the Kris Kringle, I definitely went overboard, financially and nutritionally. And, I'm sure I'm not alone.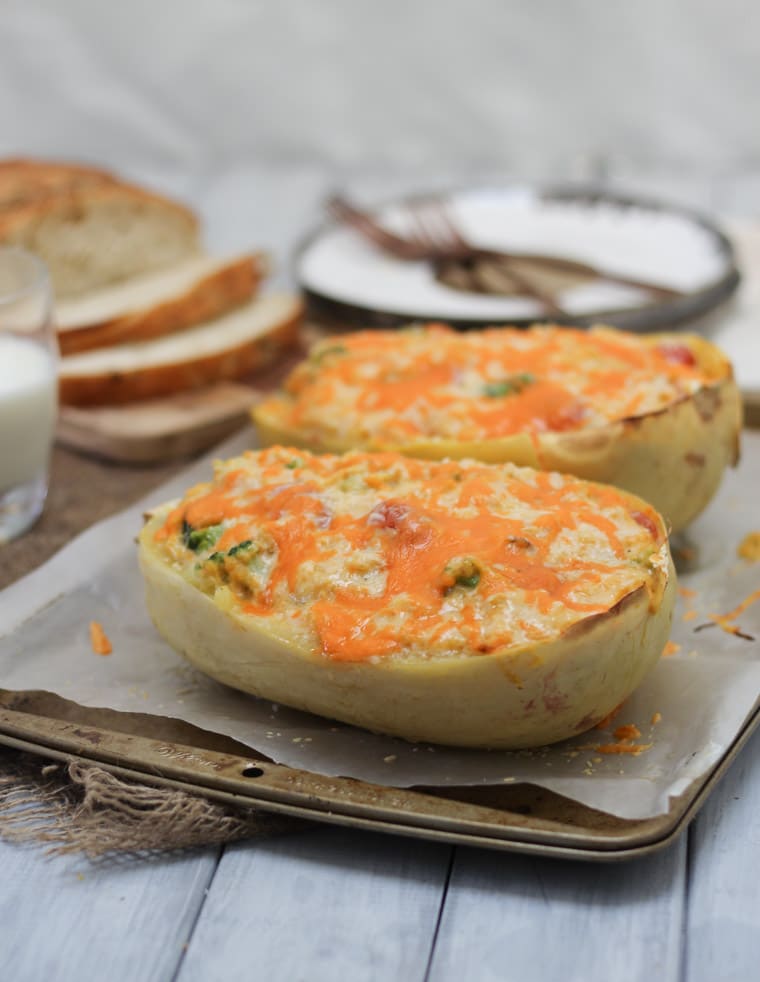 And while I'm over here feeling exhausted from the overeating and overspending, I only have three months to get my life together before baby comes. THREE MONTHS!! GAH!! So, while I totally get that I'm quite a way away from needing to bust out kid-approved recipes, I figured I better get in some practice before I'm too tired to try. I wanted to share with you my favourite three healthy kid-approved budget-friendly dinners to help get everyone back on track. These recipes are great for helping everyone (parents or otherwise) get their life back in gear and hop back into a healthy, budget-conscious routine.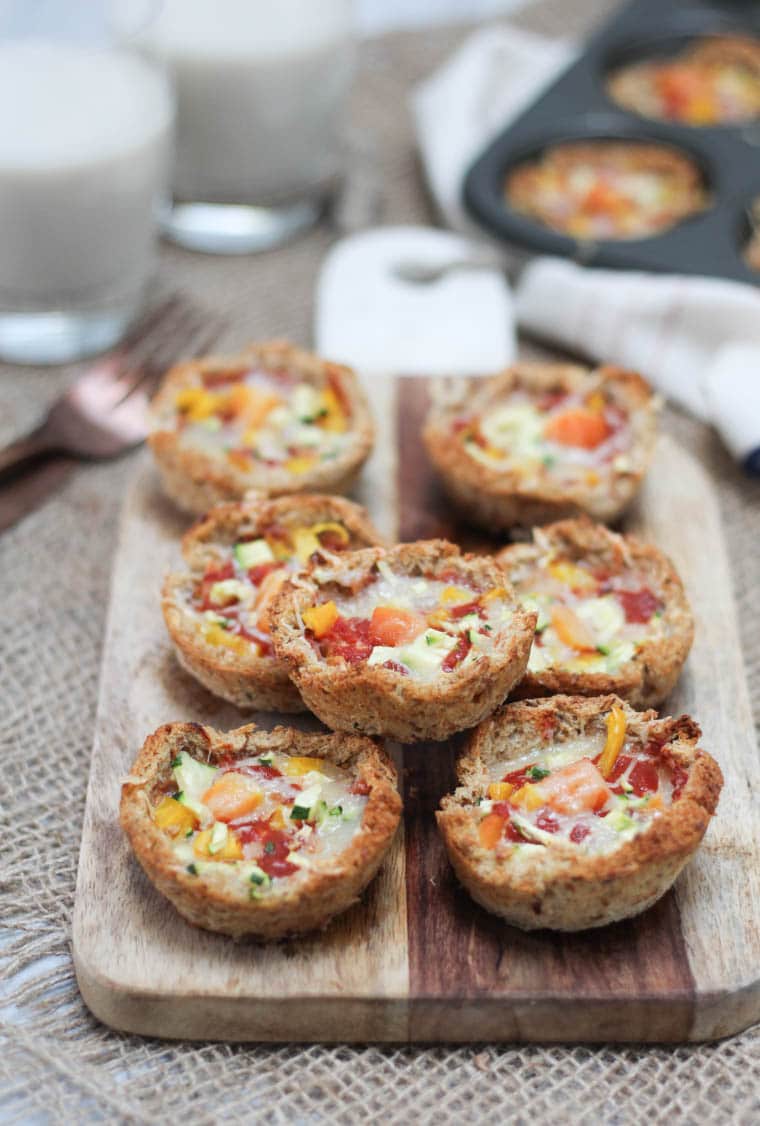 How to Make These 3 Healthy KID-APPROVED Budget-Friendly Dinners
To help get me out this January, I've been doing all of my grocery shopping at my local Walmart because they have a great variety of healthy and organic products, and the savings are really amazing. I also have been paying exclusively with Interac® Debit to make sure I am spending money I have in my account, to stay on track this year. I need all the financial help I can get because babies are EXPENSIVE!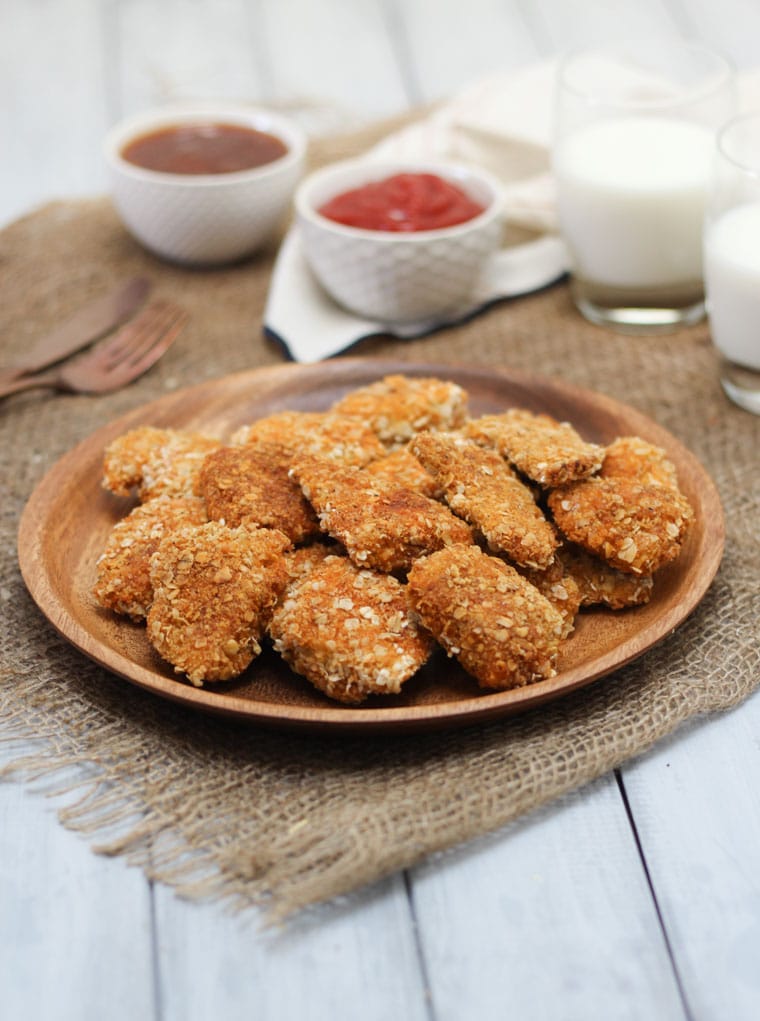 Okay back to these amazingly delicious healthy kid-approved budget-friendly dinners. Truth bomb time- you don't have to have kids or be a kid to ADORE these recipes. Everyone loves mac and cheese, chicken nuggets and pizza so let's just accept that we're all secretly pumped about healthy versions and get to it.
Spaghetti Squash Mac and Cheese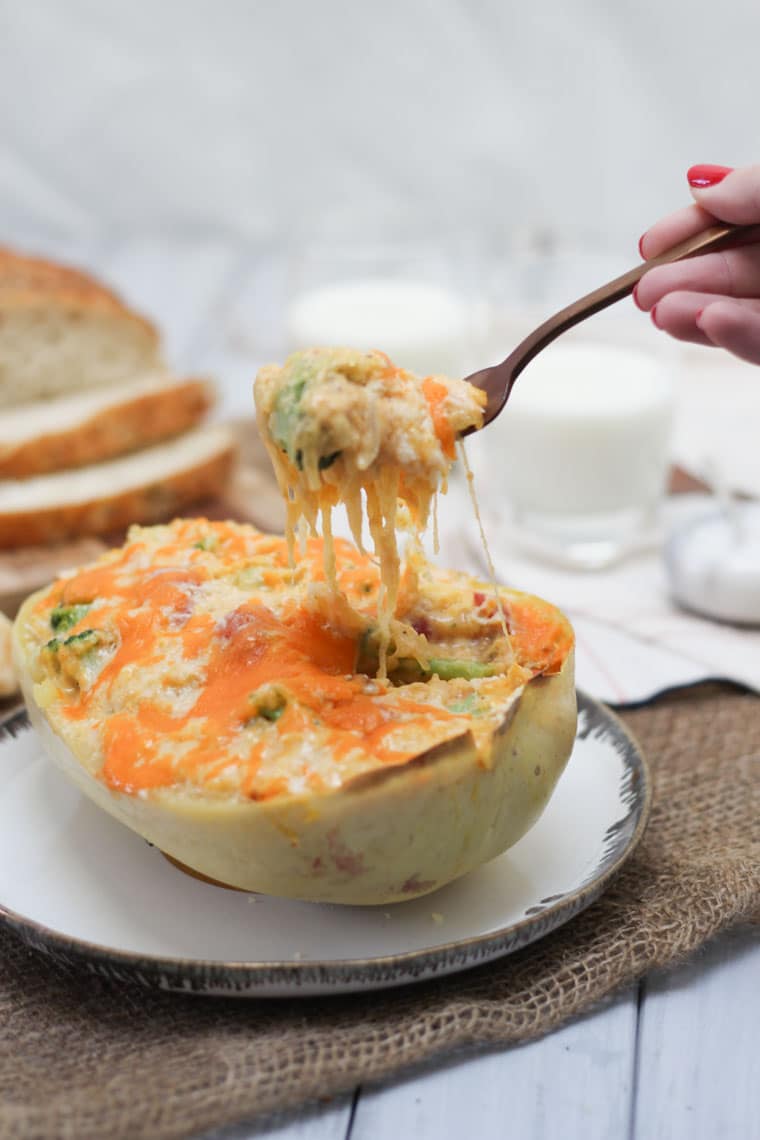 Spaghetti squash is nature's gluten-free pasta, so spaghetti squash mac and cheese will become your BFF. It's a great, inexpensive way to get your kids to eat their veggies, while making sure you meet your cheese quota per meal. You know, because cheese pretty much makes any vegetable exciting. I also add some frozen broccoli and cherry tomatoes to my spaghetti squash mac and cheese for an extra dose of colourful antioxidants. And, guess what- it's only $2.43 per serving?!
Gluten-Free Chicken Nuggets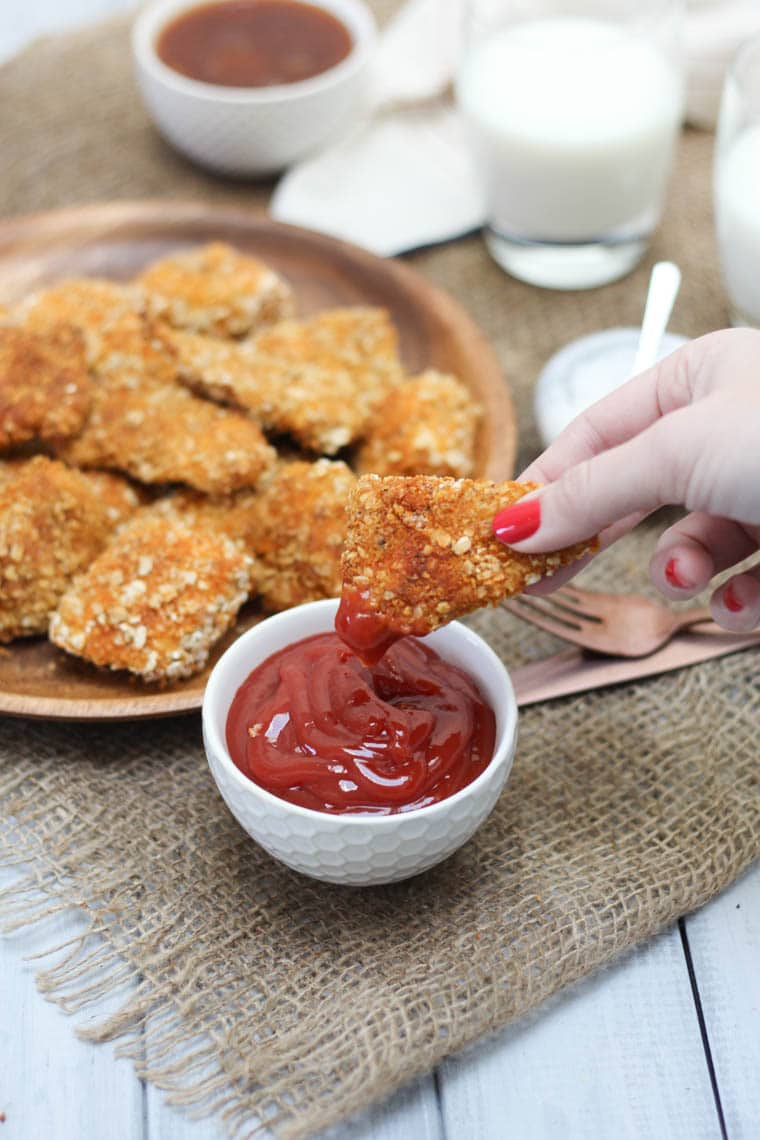 Okay so full disclosure: I was raised on chicken nuggets, but not these healthy gluten-free chicken nuggets. These days, however, I make my own my mixing together whole grain oats and whole wheat panko for a super crispy crust. Kids love them, adults love them, dinner dilemma solved. And you're looking at just $1.97 per serving!
Veggie Pizza Bites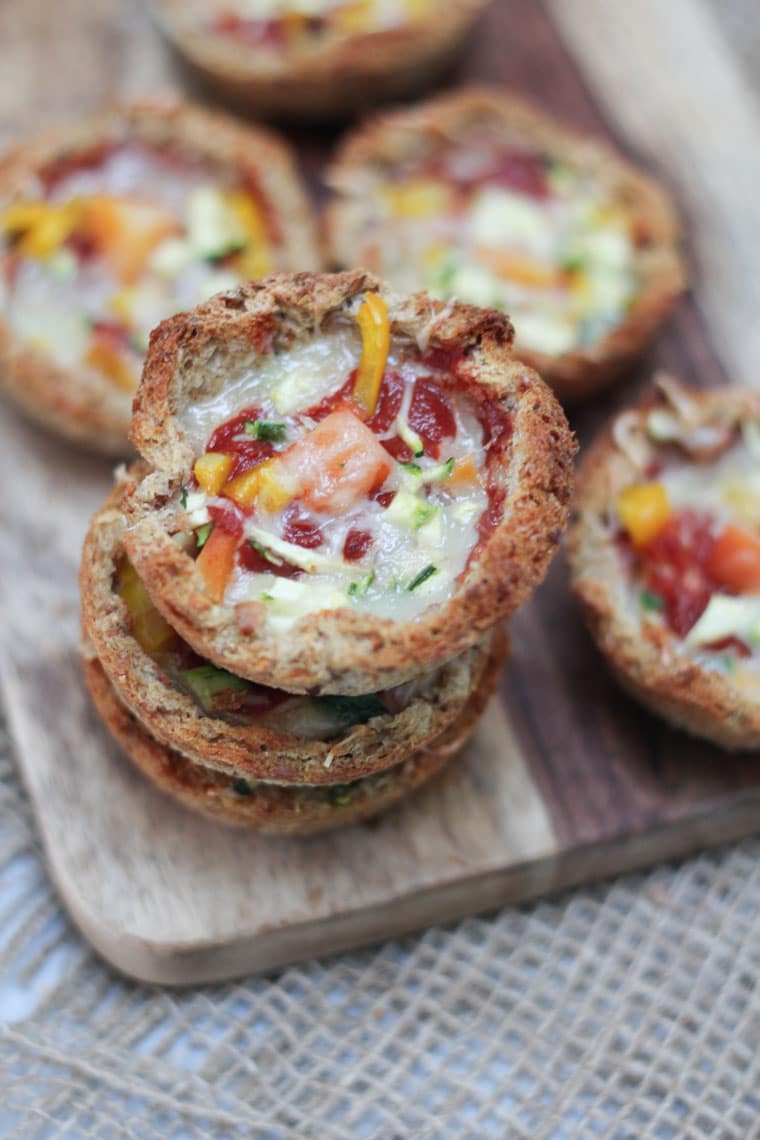 Little hands need little pizzas and these veggie pizza bites are one of my favourite healthy kid-approved budget-friendly dinners. They're also basically made with stuff you have in your fridge anyway. Roll out your kid's favourite whole grain bread and pop it into muffin tins filled with pizza sauce, cheese and lots of leftover veg. Handheld and totally customizable, these veggie pizza bites are great family dinners or after-school snacks. And get this- just $0.46 per serving!
Okay so for all the parents out there, help me get ready for this motherhood thing. What are some of your fool-proof healthy kid-approved budget-friendly dinners for getting life back on track after the holidays?
Are you going to try these recipes? Which one is your favourite?
Leave me a comment below with your ideas!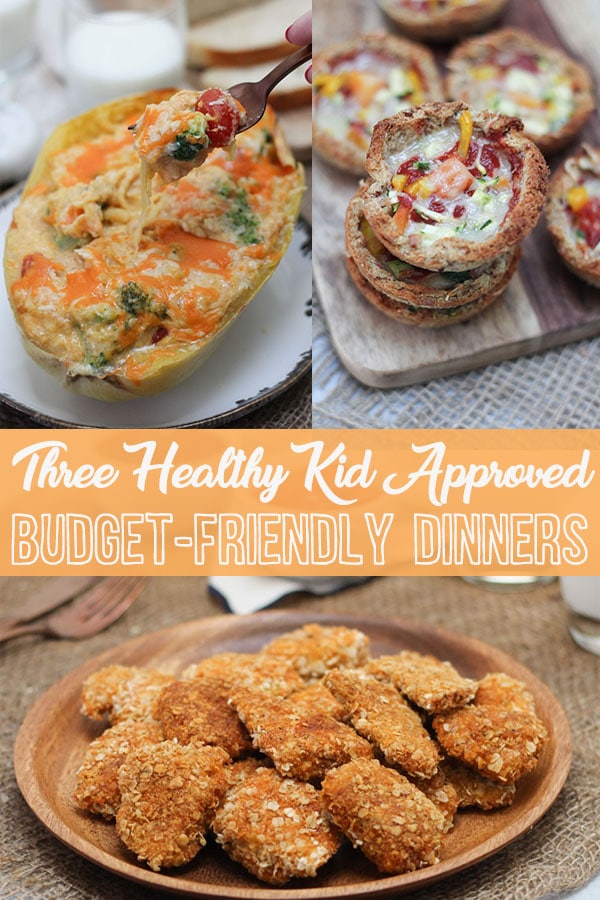 Disclosure: This post is sponsored by Walmart Canada and Interac as part of the #UpstairsAmy program. In exchange for this post, I have received perks in the form of products and/or compensation. All opinions are my own.
– Interac is a registered trade-mark of Interac Inc. Used under licence.
Updated on April 30th, 2020