I share my three favourite Spring Vegetable side dishes to help you eat your vegetables like my roasted radishes, pasta salad, and honey mustard veggie dip!
 Let's face it- sometimes eating your vegetables is hard. Whether it's the texture, flavour, smell or some unpleasant combination, veggies sometimes make my job as a dietitian a bit more challenging. Thankfully, I like a good challenge.
Whether you've got a mini picky eater at home, or you yourself are struggling with getting in your greens, stop boiling your Brussels sprouts to death and make them taste GOOD.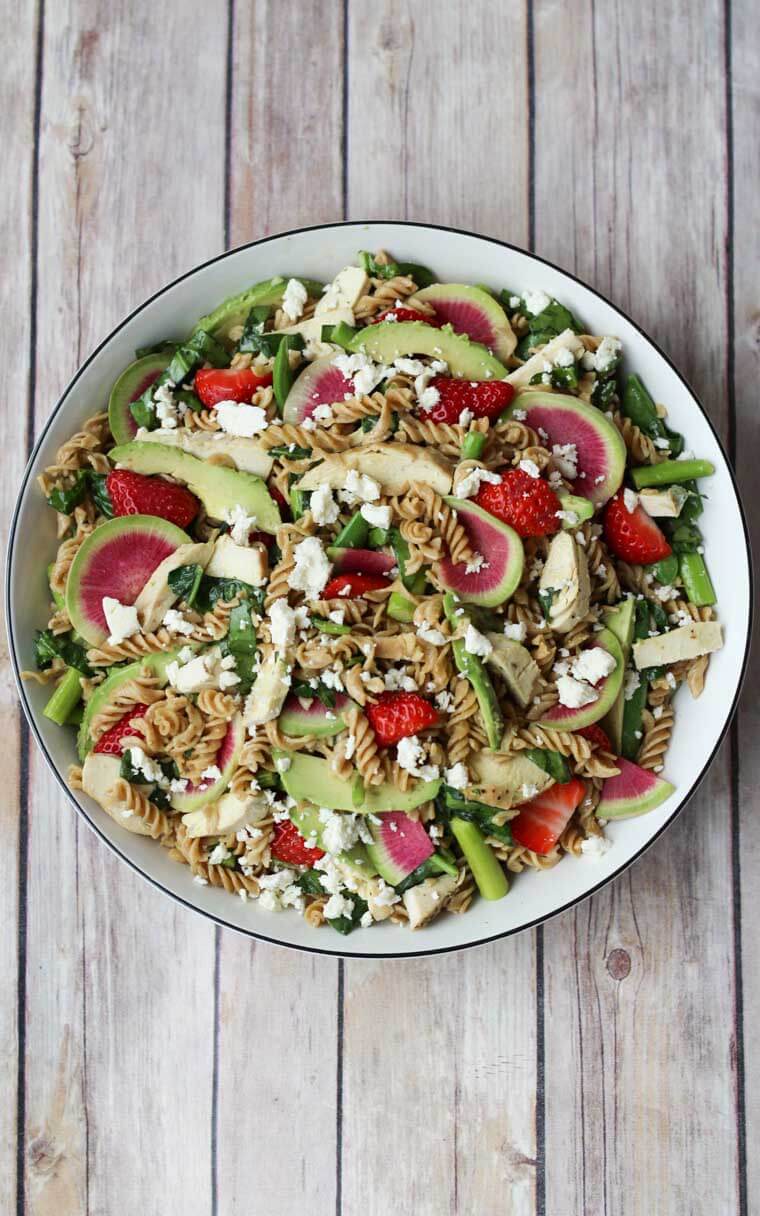 Spring Vegetable Side Dishes that Make You ACTUALLY WANT To Eat Your Veg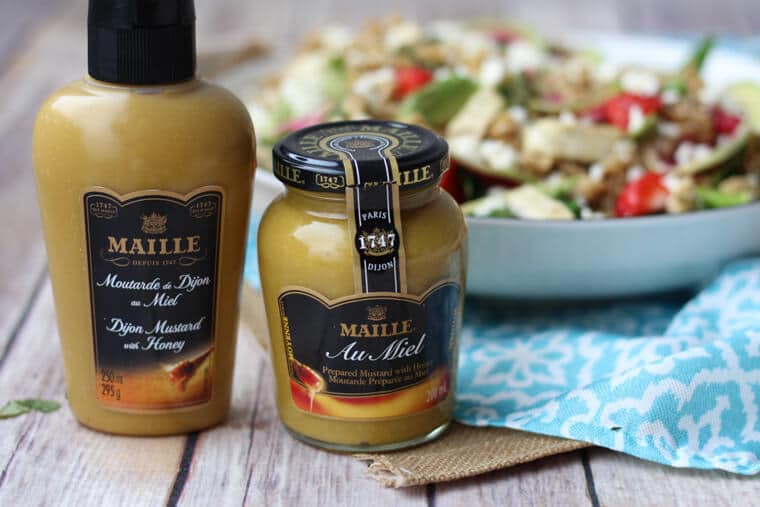 The key is that you need to use big bold tasty flavours to entice picky palates to the green side. I love using Maille Honey Dijon mustard in my veggie recipes to add a massive hit of flavour for only 15 calories a teaspoon and virtually no fat, especially compared with other veggie vehicles like Mayo. It's also way more versatile that ketchup, but it still has that little hit of sweetness that makes vegetables much more enticing. Mustard is so not just for sandwiches anymore!
Honey Mustard Roasted Radishes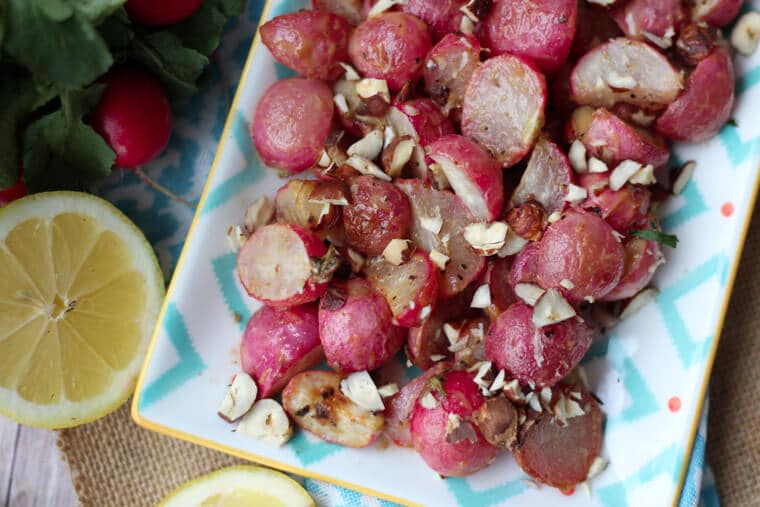 These roasted radishes make a delicious Spring vegetable side dish that is both sweet and tangy with a satisfying crunch from the hazelnuts.
 Honey Mustard Pasta Salad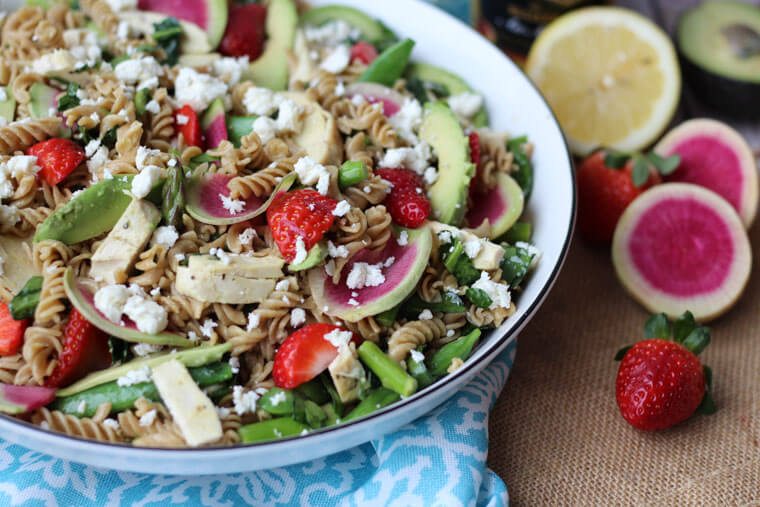 Next, a Spring Honey Mustard Pasta Salad with all of my favourite Spring produce packed in- asparagus, peas, spinach, berries, avocado, radish and more!
Honey Mustard Yogurt Dip
Finally, a nourishing high protein dip that is THE reason to get more fresh spring vegetables into your mouth.
 Now, I want to know, what ingredients do you like to use to help you enjoy your vegetables?
Have are some of your favourite Spring Vegetable Side Dishes?
Leave me a comment below with your thoughts!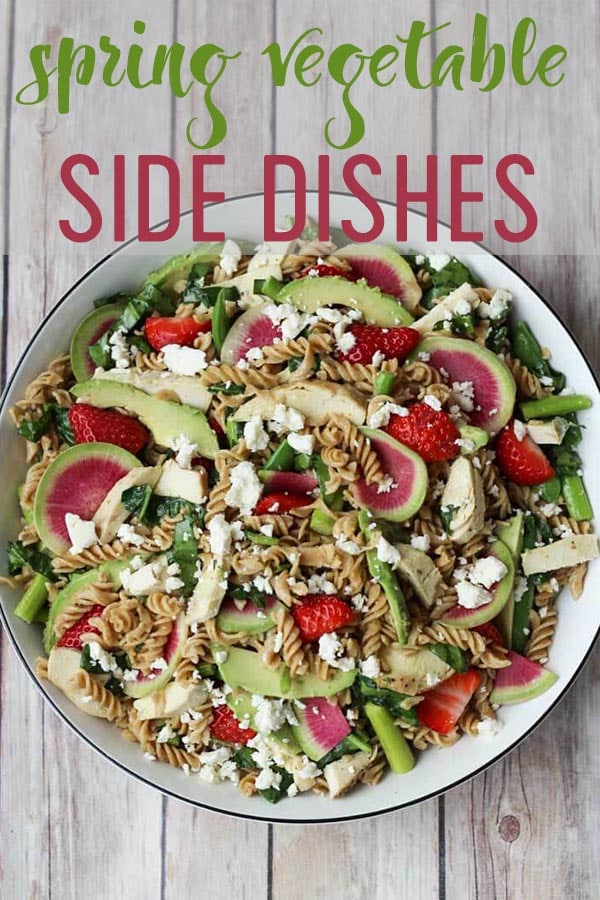 Disclaimer: This post was developed in paid partnership with Maille, however, all opinions are genuine.
Updated on April 30th, 2020