When we were growing up, Shepherd's pie was always a family favourite. Mom in general is a big fan of pies, and this one is definitely the easiest and cheapest to pull off because it doesn't require dealing with any pastry. That also means it's going to be the healthiest because you're replacing that pastry with high fibre veg.
Ingredients
Well, if you're a regular reader of Abbey's Kitchen, you know that I often like to play a little game called "stretch that meat and/or carb" by adding extra high fibre, nutrient dense, low calorie vegetables. So I figured, why not utilize my techniques with one of the all time best comfort classics, Shepherd's Pie.  You see, pull a little one-two and see if you-know-who can tell. Spoiler alert: He couldn't.
How to quickly mince mushrooms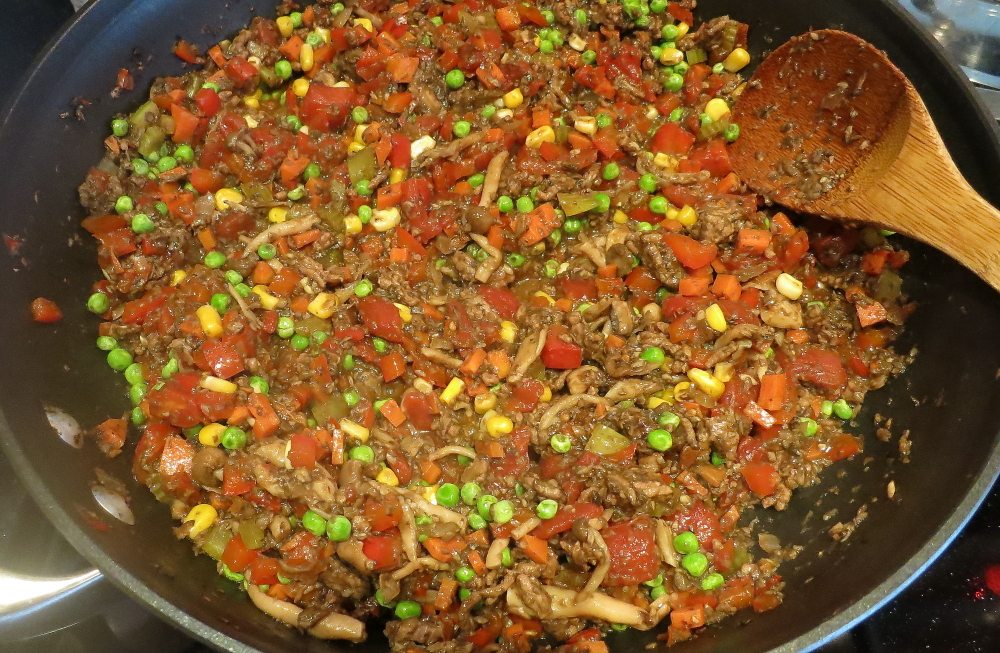 Colourful & Delicious!
What are we talking about here? Well, when I was a kid, Sheppard's Pie meant basically ground meat booked in a roux, maybe a little tomato product, with a mixed bag of frozen peas,corn and carrots and topped with standard issue mashed potatoes. It's pretty simple meaning I've got lots of space to play. So first things first, lets deal with the filling. I scratched the roux, and just used a little cornstarch to thicken up the works at the end. I used about a 1/3 lb of ground meat and replaced the remaining meat with about 4 cups of finely minced mushrooms, wild mushrooms for texture, some celery, carrot, onion and of course everyone's favourites corn and peas. Then for the topping, I mixed a whole cauliflower with a russet potato, pureed it until it was smooth and then topped it off with a little bit of parmesan for flavour. The result? He polished off his casserole dish.
Getting the veggies boiled!
Ready to be baked
I find that the key to any time of cauliflower puree is to actually puree it. If you just mash it up, then you're going to end up with really bland watery chunky water. It's gross. Please don't. You need to a) mix it with something a little more substantial like a potato, or other root veg and b) Puree it using a blender or food processor. An immersion blender works well in a pinch, but stand blenders do a better job on the smooth front.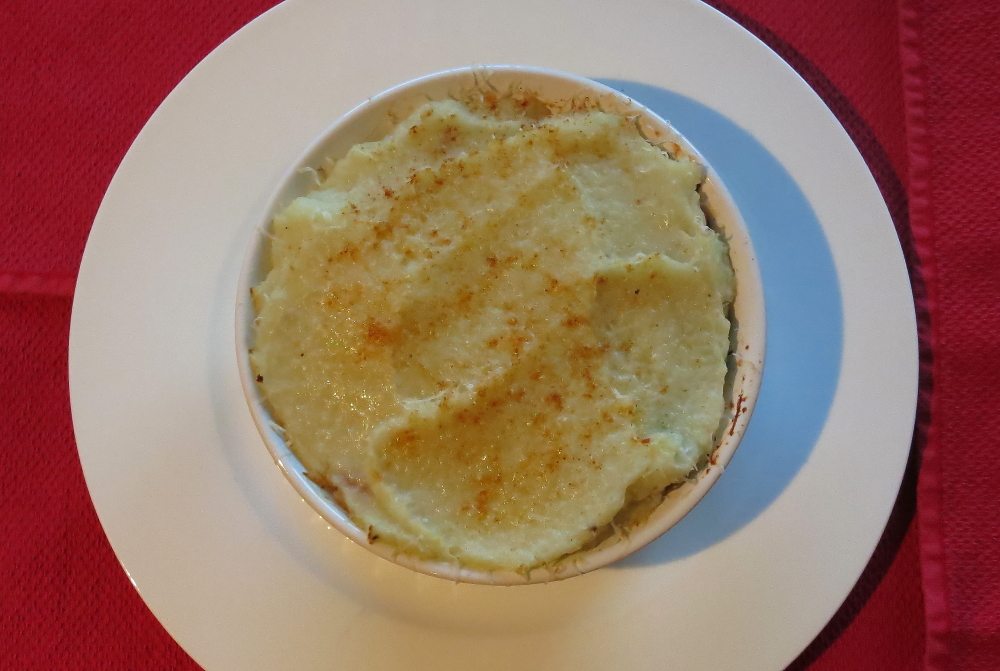 Not convinced? Give it a try and let me know.
[Almost] Meatless Wild Mushroom Shepherd's Pie
Updated on May 11th, 2017