We look at the Valentine's Day research to do some aphrodisiac myth busting and answer the question "Do Sexy Foods Really Put You in the Mood?"
Planning a sexy Valentine's Day meal with your SO? If you're planning to stay in and cook at home (which let's be honest, makes getting to the bedroom a heck of a lot faster), you may be thinking about foods to get you in the mood. While there is admittedly a LOT of TALK out there about foods being aphrodisiacs, I wanted to get to the bottom of the science behind sexy foods. Welcome to Aphrodisiac myth busting.
What are Some Common Aphrodisiacs?

Type "Aphrodisiac" into your Google search engine and you'll get a laundry list of edible Viagras. Here are some of the most popular ones you've surely heard of before:
Chocolate
Strawberries
Oysters
Cherries
Figs
Chili peppers
Pomegranates
Avocado
Bananas
Red wine
Honey
So is there any truth to these sexy foods? Let's take a closer look at where the heck some of these claims originated and whether or not they'll actually make you better in bed.
Aphrodisiac Myth Busting: Mythology & Symbolism
Often the proposed "sexual nature" of these foods is based on history and mythology (think Aztecs, Greek gods, and Casanova). In fact, the word "avocado" has origins in the Spanish/Aztec word that also means testicle, named to remind us of the way avocados hang in pairs on trees. Another example is figs in the Greco-Roman era, which were thought of as a symbol of fertility. And the pomegranate? Move over, apple- many believe it was the original "forbidden fruit".
Whether we like to believe we have a dirty mind or not, a lot of foods remind us of our special bits. Many believe that oysters and figs look a heck of a lot like balls (especially figs with their tiny sperm-like seeds). Cherries also look like testicles, they are even traditionally pictured in pairs! Lengthy bananas resemble penises and sliced open avocados and figs definitely look like vaginas. I guess looking longingly at your fruit bowl can be one way to get in the mood.
Aphrodisiac Myth Busting: Nutrients
Some sexy foods got their aphrodisiac title thanks to the types of nutrients they're rich in. That being said there is SO little research out there to prove that these foods actually enhance our sex drive and almost all of that research is done primarily on the nutrients and not the food-form. Let's take a look at why there's all this hype about a few of these foods and if they are rooted with any evidence.
Chocolate is best known for its ability to raise our "feel good" hormone, serotonin, which may help drive our interest in sex. One study found that 85% dark chocolate contains the most serotonin but the research on serotonin as it relates to sex drive is weak at best. One study looked at women's chocolate consumption to see if there eating more was linked to higher sexual desire and satisfaction. Sadly, they didn't see any kind of boost but c'mon, whether it has any clinical impact of sex drive, I'm going to call chocolate out as pleasure-packed in my books – plenty of reason for me to indulge.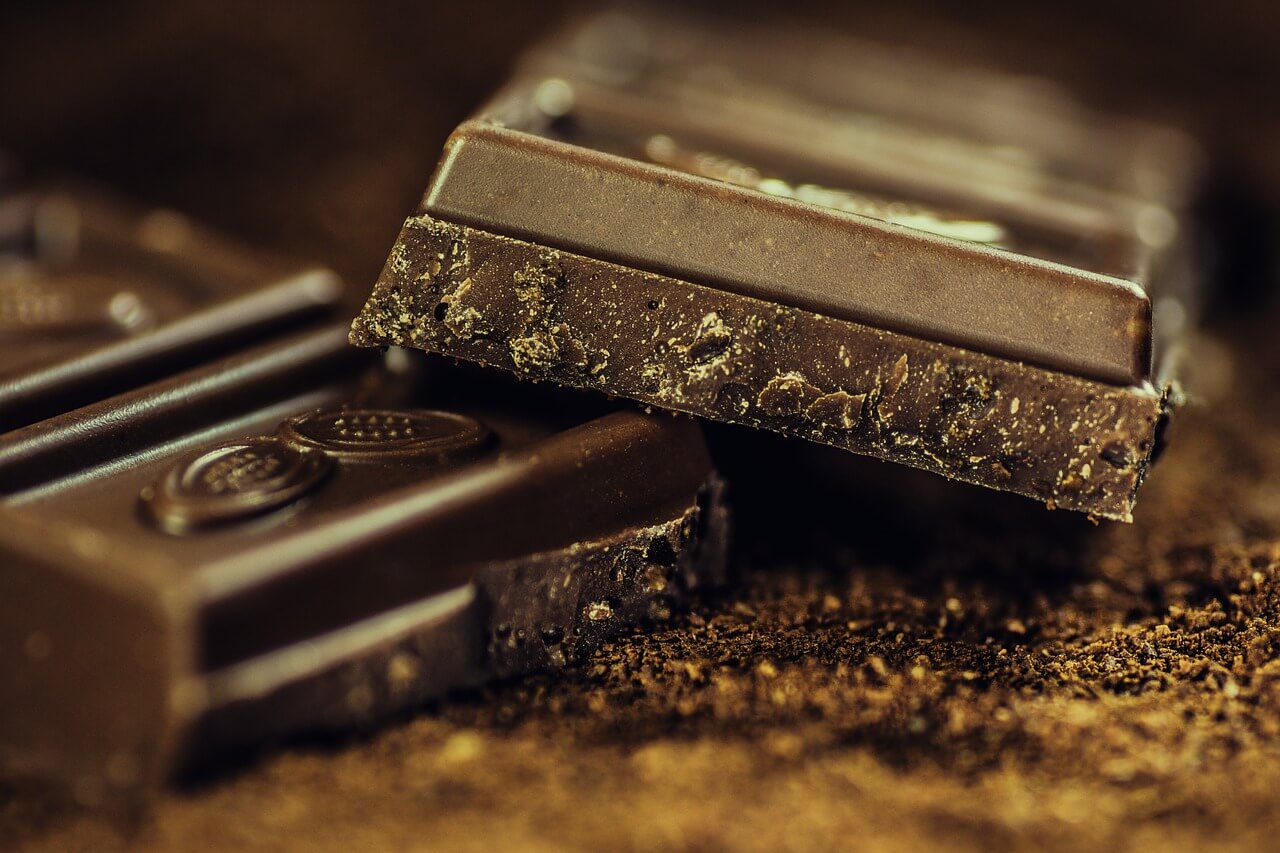 Chili peppers contain capsaicin which is the compound that makes us sweat. I did find one retrospective study suggesting that women with chronic vaginal pain found relief when using a capsaicin cream (and could therefore have more sex). But this still does not make chili peppers an actual aphrodisiac. The more likely rationale for the aphrodisiac title? We sweat when we eat chilli peppers, and we sweat in the bedroom- the power of association is KEY!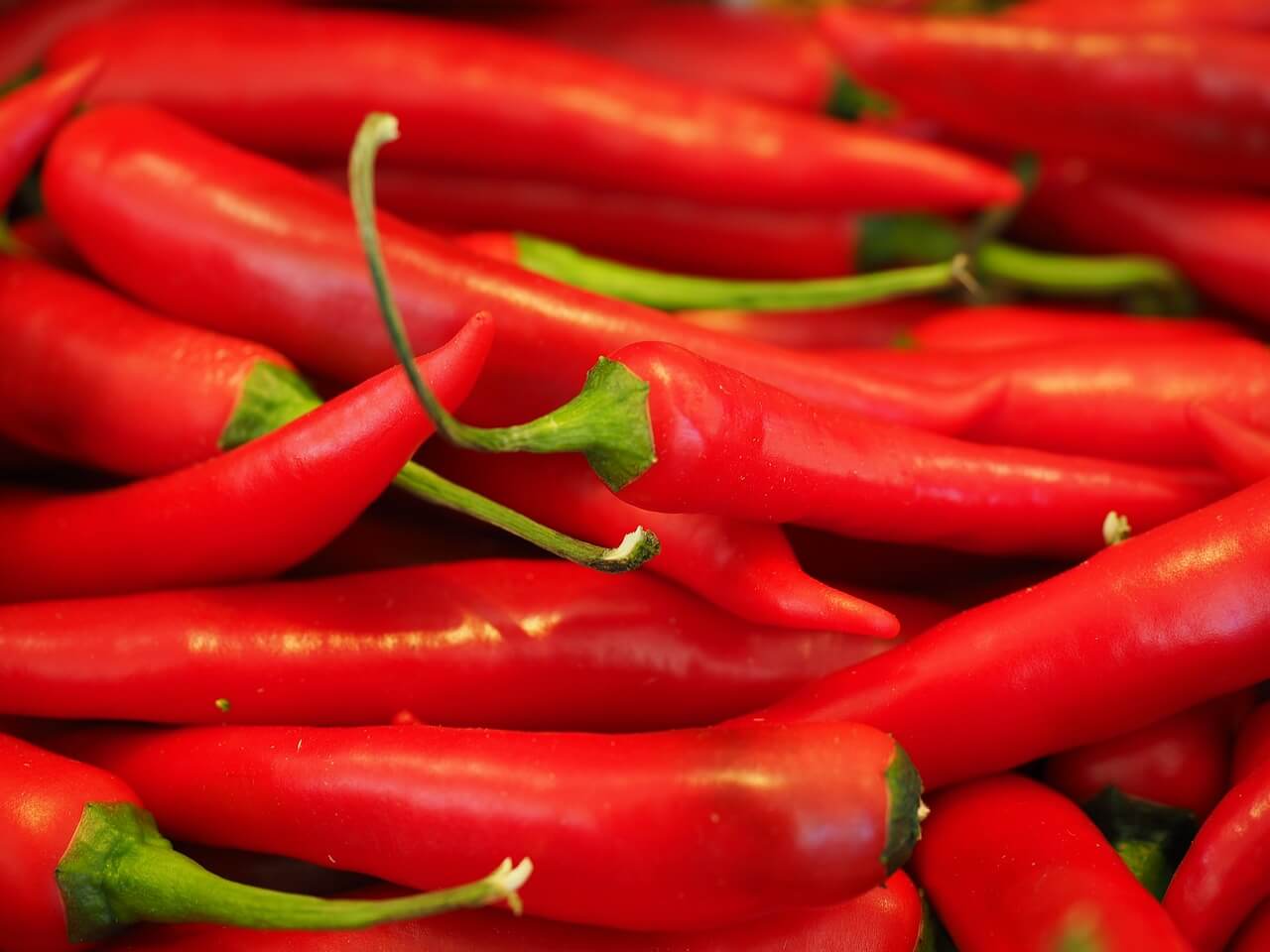 Aside from the loss of inhibitions associated with drinking alcohol, red wine also contains a compound called resveratrol that some associate with being an aphrodisiac. A pilot study found that a 1 gram dose of resveratrol had a positive effects on the female sex hormone, estrogen, and its metabolism. But again, nothing regarding sexual passion or function.
Antioxidants like vitamin E, found in avocados, and vitamin C, is found in strawberries, have also been thought to be aphrodisiacs. Firstly, there is no evidence that avocados OR vitamin E act as sexual enhancers so the only link that could be made is that it is an antioxidant (which we tend to think of as a catch all phrase for a magic pill… ) Seems like a bit of a stretch. While strawberries themselves haven't been studied, the only vitamin C clinical trial I could find was almost 15 years old and contained a very small sample. Sure, they found taking a vitamin C supplement lead their 42 participants to have a bit more sex, but is this grounds for a strawberry binge? Probably not.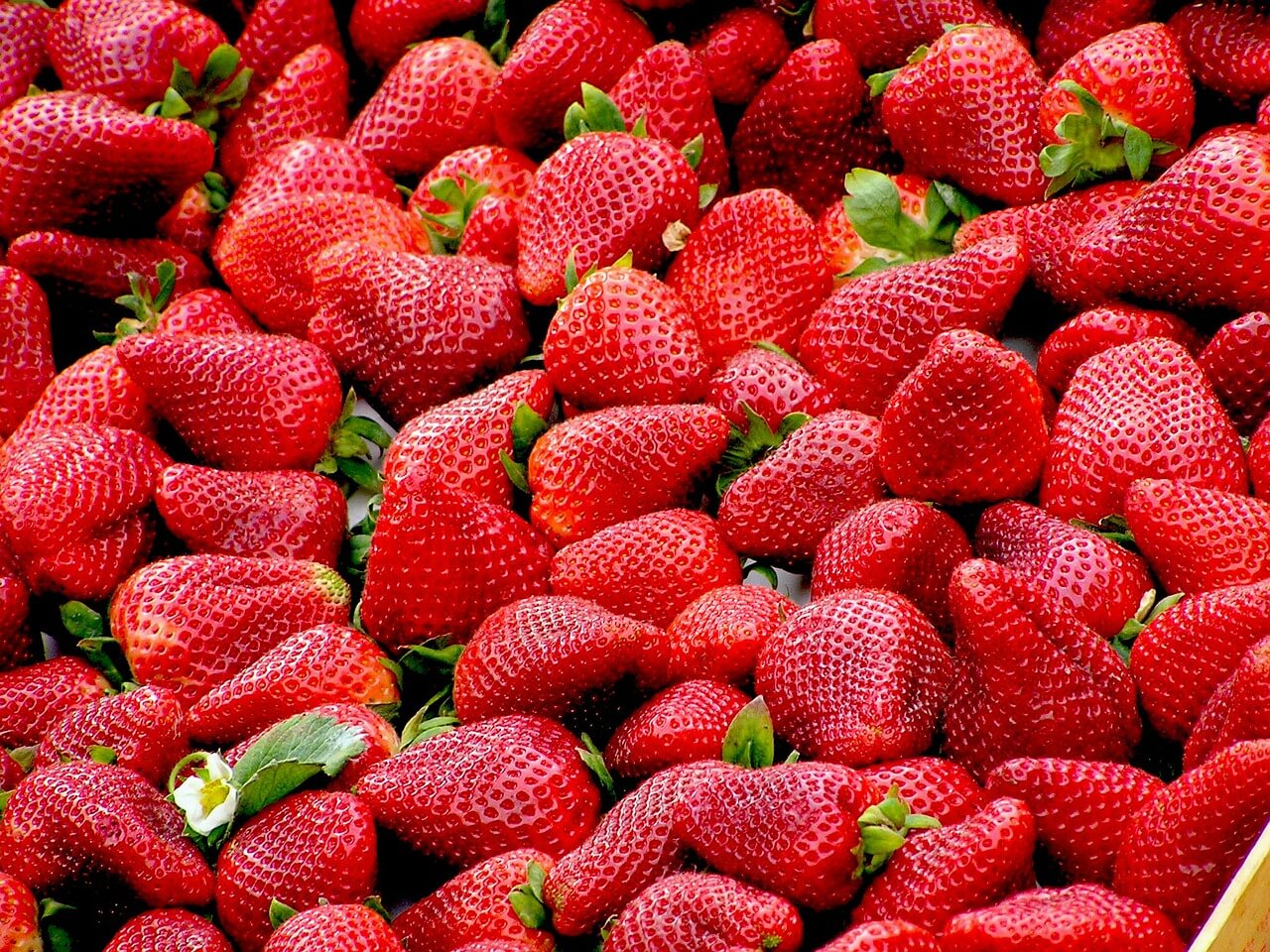 One of the reasons oysters are believed to be an aphrodisiac is because they contain zinc. In fact, you only need to eat two oysters to reach your recommended zinc for the day! So great, oysters have zinc, but what does that mean for our sexual health? Firstly, there have been only a small handful of scientific trials on zinc and sexual health. One study found that while zinc may increase the male sexual hormones, it does not have any effect on helping alleviate sexual dysfunction in men. So while there is a TINY bit of evidence to spark thoughts on zinc being an aphrodisiac, there is no strong evidence to support it.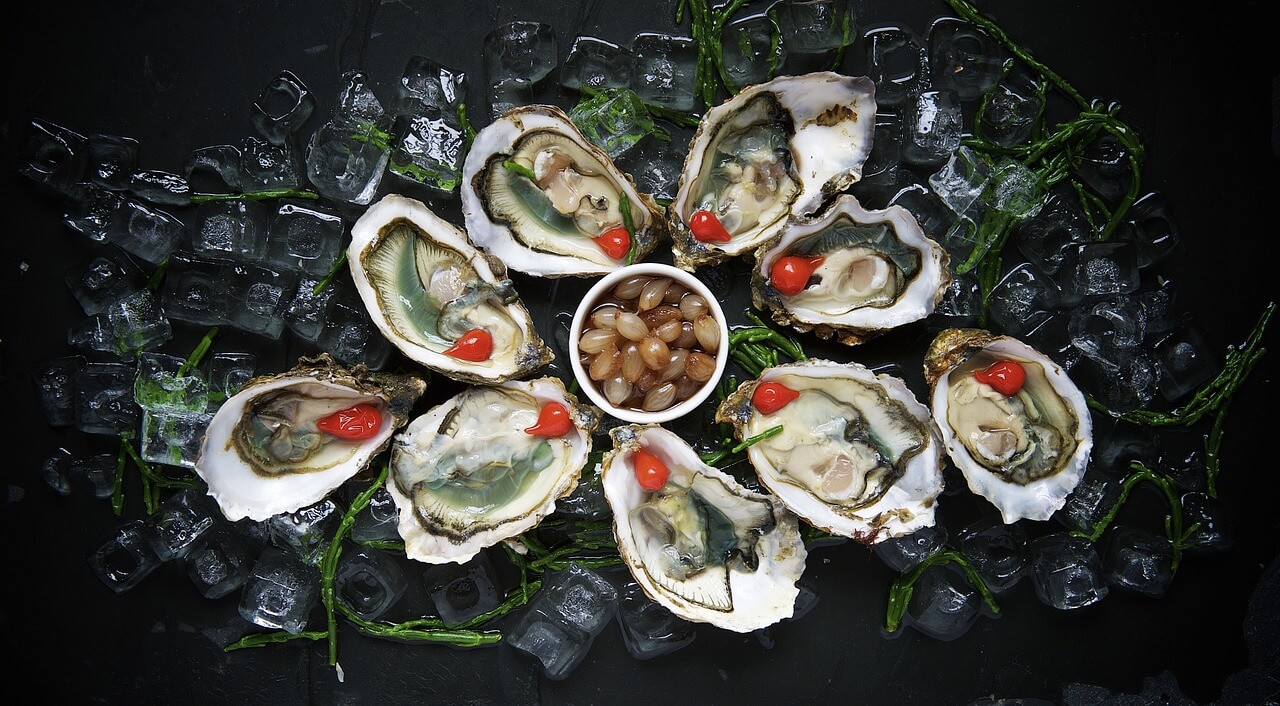 You are probably noticing a trend that sexy science (pun intended) is totally sensationalized by the media. Remember that sex sells, and food AND sex is a win win so sexy food stories are rampant. When you're trying to get busy, though, it can be annoying AF.
Aphrodisiac Myth Busting: Psychological
Still feel like oysters get you going? It may be the placebo effect. In scientific trials, participants are often either given a drug/ food/ therapy OR they're given a placebo (a sugar pill, for example). In this case, the participants (and often, the researchers) don't know who has the treatment and who doesn't so that they can avoid people changing their behaviours or experiences thinking that they've received a treatment. It's very possible that a food puts us in the mood because we think it will or expect that it will. It's also possible that a food just put you in a "good mood" in general which is usually the first step for wanting to get intimate. One study looked at whether Korean red ginseng, an extract, would help women who have sexual dysfunction. They found that the people taking the ginseng improved their sexual health BUT they improved it the same amount as the people taking the placebo. The said any improvements that happened could only be attributed to the women thinking that they were taking something to help them feel in the mood. In other words, if chocolate puts you in a good mood and you feel like it's an aphrodisiac, then baby, pass the chocolate cake!
Aphrodisiac Myth Busting Bottom Line
Sadly, a review of the research suggests there is really insufficient evidence to support the claim that some of the most popular aphrodisiacs (oysters, honey, and chocolate) enhance sexual satisfaction. The research points to the fact that we need more studies to be completed before making conclusions, but alas, I would speculate that most funding is going into chronic disease prevention, not foods to enhance sexy times. Even when so-called "aphrodisiacs" are researched for their role in sexual enhancement, it is often in supplement-form and NOT food-form, and eating the food in normal portions likely wouldn't have the same clinical effect.
Our take? Eat what makes you feel good. That might be poutine, or that might be asparagus. Wanting to get busy starts with feeling good so make sure that no matter what you serve, pleasure is on your Valentine's Day menu.
Now let me know- what are your favourite sexy foods to get you going this Valentine's Day?
Do you think aphrodisiacs work or are a myth?
Let me know in the comments below!
Contribution by Dietetic Intern Maxine Seider
Updated on July 20th, 2018