If I were to choose one cuisine that always is a hit in my house, it would undoubtedly be Mexican- just think of all the familiar delicious flavours going on!  Cheese, tomatoes, corn, avocado. I mean, who doesn't like avocado? Seriously, sometimes I just have to cut up an avocado and serve it with dinner and you-know-who will go straight for it.
Ingredients
Well, the only thing I like better than a delicious meal, is a delicious meal that's easy. And that's what the crock pot is for.
Sear the meat!
Seriously, just 10 minutes of prep work, and I can literally throw everything in the pool and walk away.  If you don't have one, go get one. Mine cost me like $40 and was worth every penny. If you don't have room for one, I would have to stand up to rebut your argument. I live downtown Toronto. You think I have a glorious spacious kitchen? No! I store all my culinary goodies in my closet with my shoes, and evening dresses, of course. What else is a city girl to do?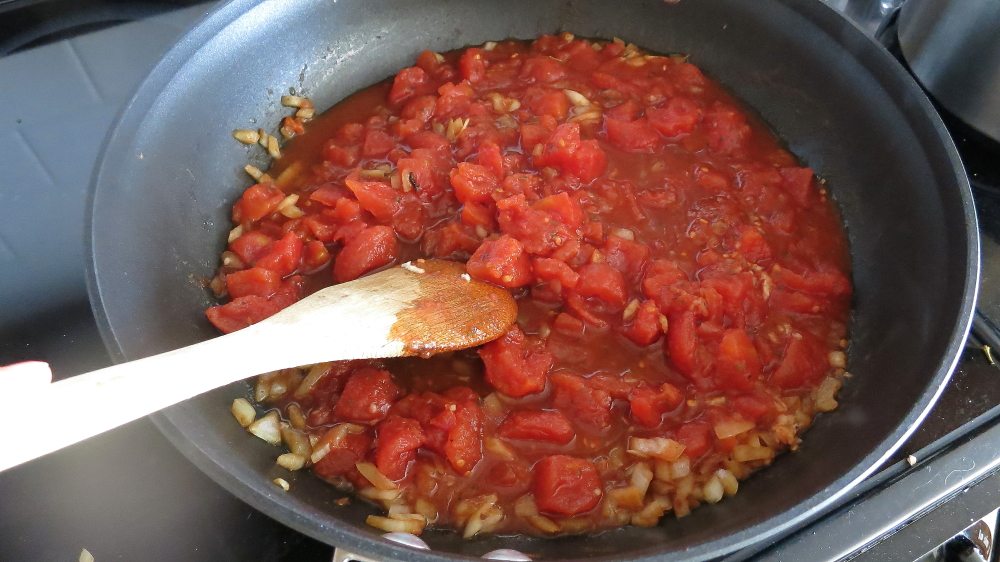 Scrape up those tasty bits!
Well, this recipe was really my attempt to use up some beef brisket I still had left uncooked in the freezer. Brisket is one of those meats that needs a nice long cooking period so that it gets tender and succulent. It's also remarkably lean, so it's a great way to get your red meat fix while still keeping on top of fat and calories. I only had about 1/2 a pound of meat, which would be fine for just two people, but I wanted to stretch the portions so I could enjoy some stew for lunch that week. So what do I do? Add in a can of black beans, and a little starchy corn to round things out.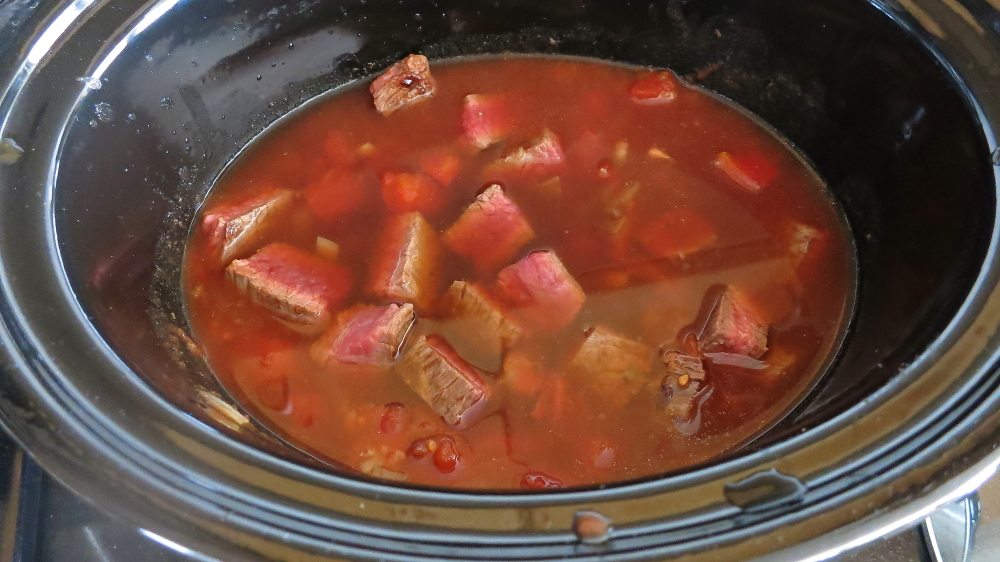 Crockpot Stage 1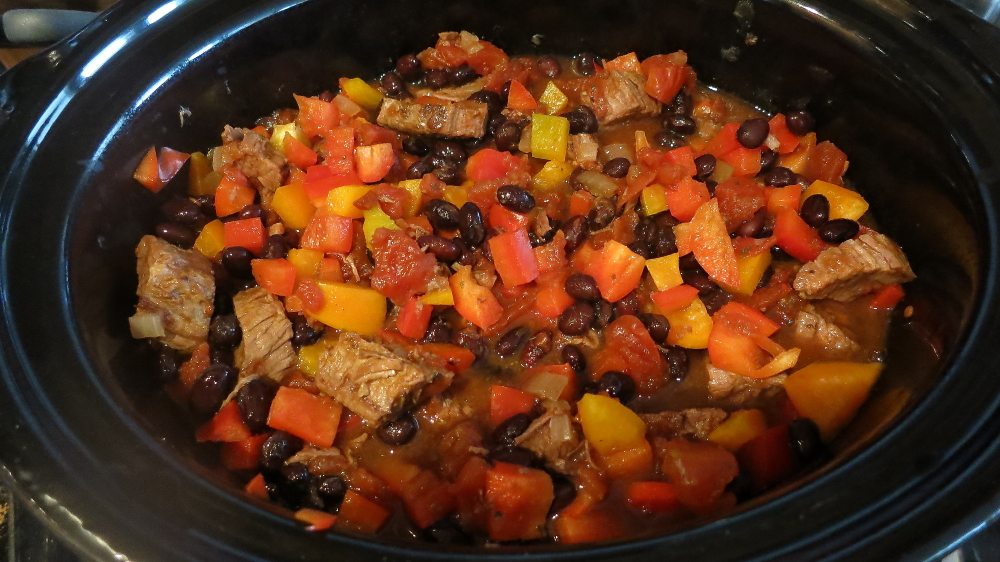 Crockpot Stage 2

The result was a beautiful bowl packed full of colours, flavours and textures, just waiting to be slurped up. Actually, now that I think of it- this one bowl covers all our food groups- meat AND alternatives (beef & beans), dairy (cheese), lots of veggies, grains (corn & tortillas) and a little good for you fat (avocado). And this is WAY more sexy than Canada's Food Guide, right?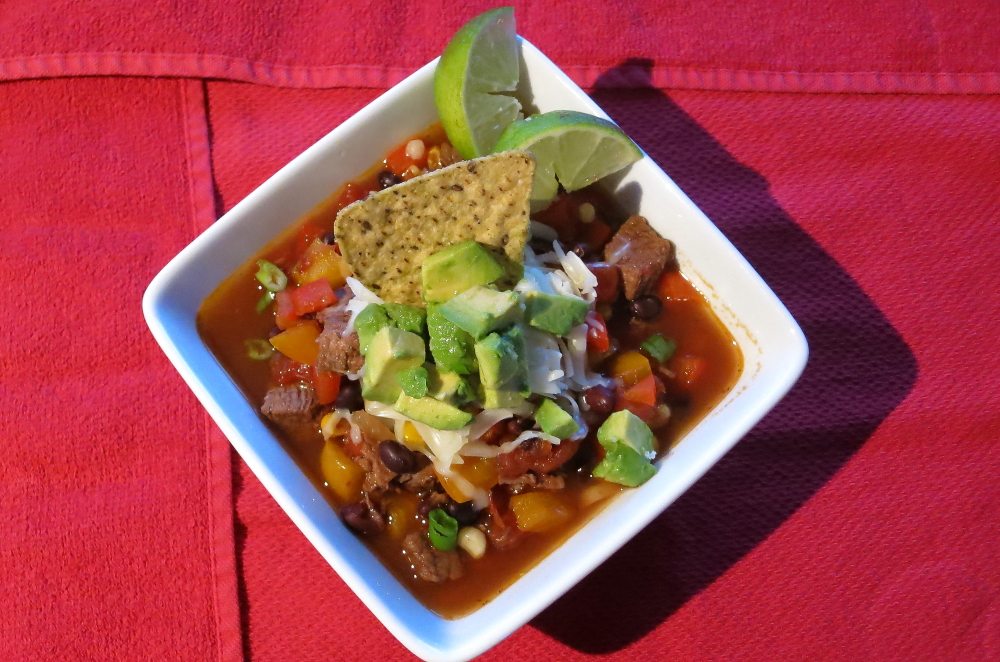 Well, I know y'all wanna get browning that beef. So this is what I did:
Crockpot Beef Fajita Stew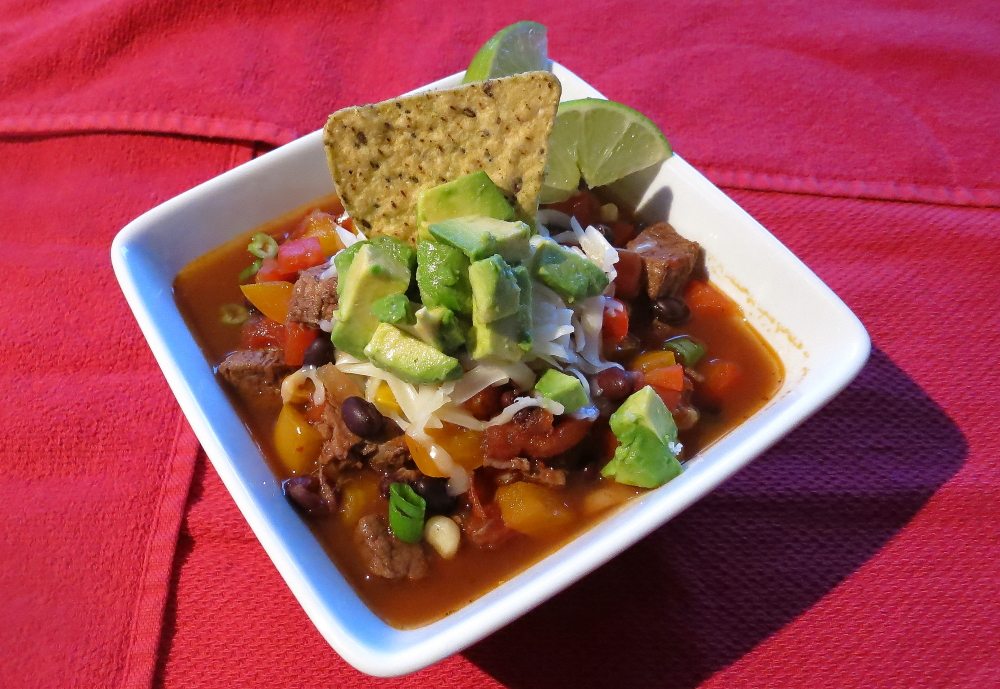 Updated on February 13th, 2016