It's a common misconception that there is nothing good to do in the winter. People hibernate to keep away from the frigid cold temperatures and they avoid going outside for any more time then absolutely necessary. That is, until the Roundhouse Winter Craft Beer Festival – winter edition.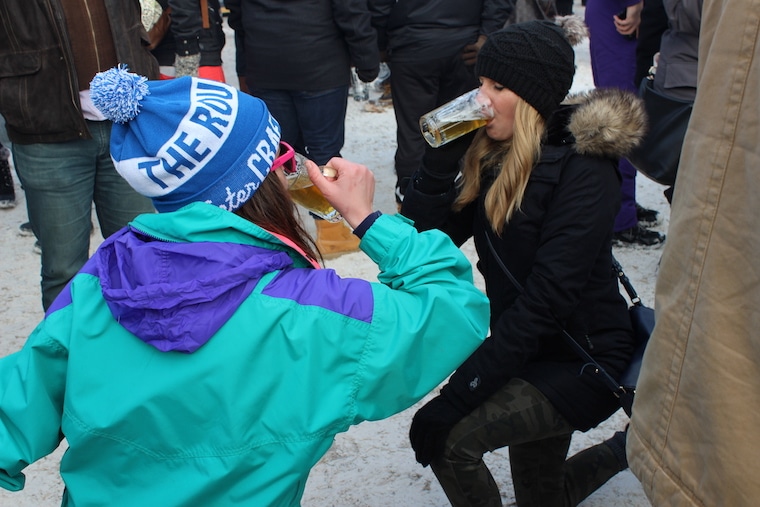 The Roundhouse Craft Beer Festival is an annual event held at Roundhouse Park beside Steamwhistle Brewery both in the summer and in the winter. For many beer-loving Torontonian's this is their one excuse to venture out of hiding and celebrate independent ownership, small batch beer, and the quality, all natural ingredients of Ontario Craft Breweries. For $20 (or $25 at the door) drinkers are given entrance to the event and a reusable mug to test local brews. Beer tokens can be purchased for a dollar per token and traded in for a half glass (1 token) or full glasses (2 tokens) of their desired beer.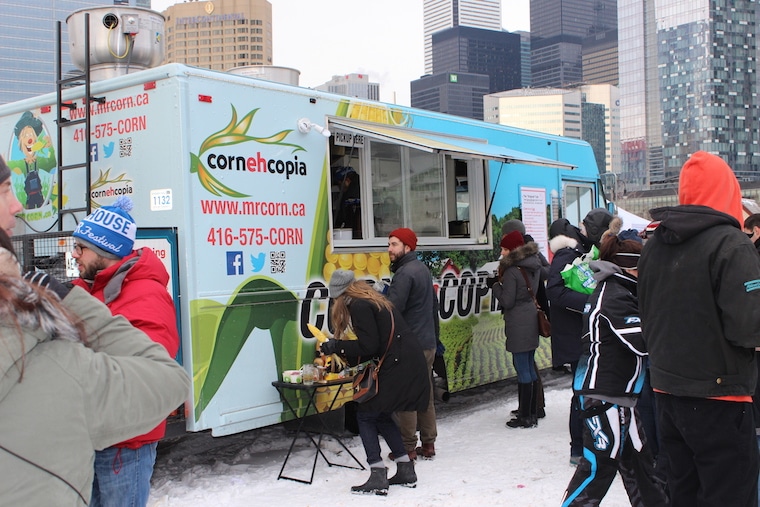 This year, over 25 Ontario breweries put on their woolen mittens to set up shop in the park at the Roundhouse Winter Craft Beer Festival at Steam Whistle Brewery.  While everyone was dressed up in their Michelin man gear, you can imagine that you would still get chilly on a frigid day while consuming ice cold beers. To ward off any hypothermic tendencies, there were big fire pits and heat lamps set up to keep drinkers warm and toasty.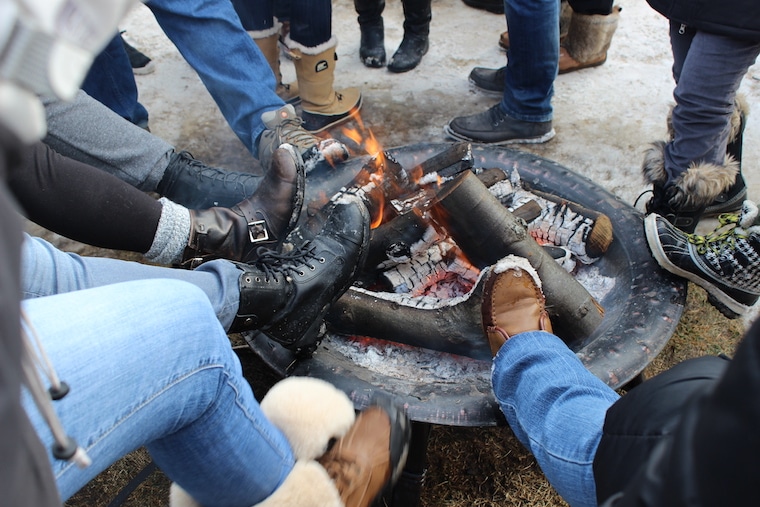 As if the selection of beer wasn't entertainment enough, the event also set up some outside games for people to play, like beanbag toss or ice sculpture-carving contests.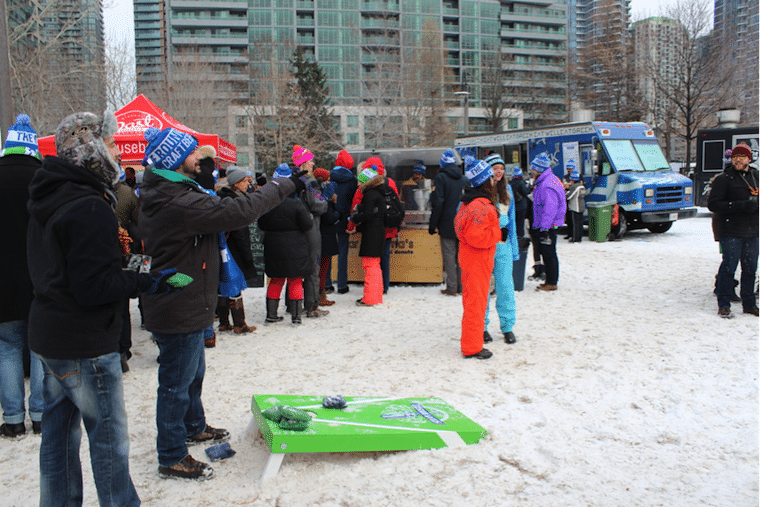 Other guests even found ways to create their own fun!
Roundhouse Winter Craft Beer Festival Beer & Food
Great Lakes Brewery
Harry Porter (right) and Pompus Ass English Pale Ale (left)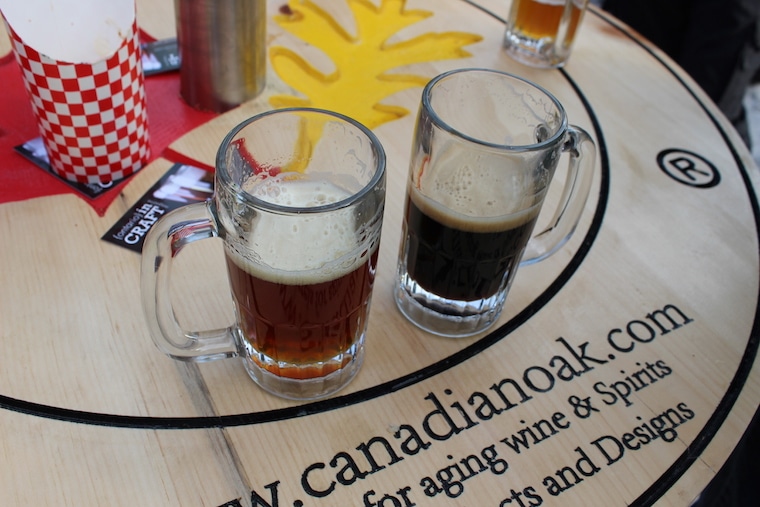 Highlander Brewery
Blacksmith Smoked Porter (left) Scottish Ale (right)
NC Teaching Brewery
Butler's Bitter IPA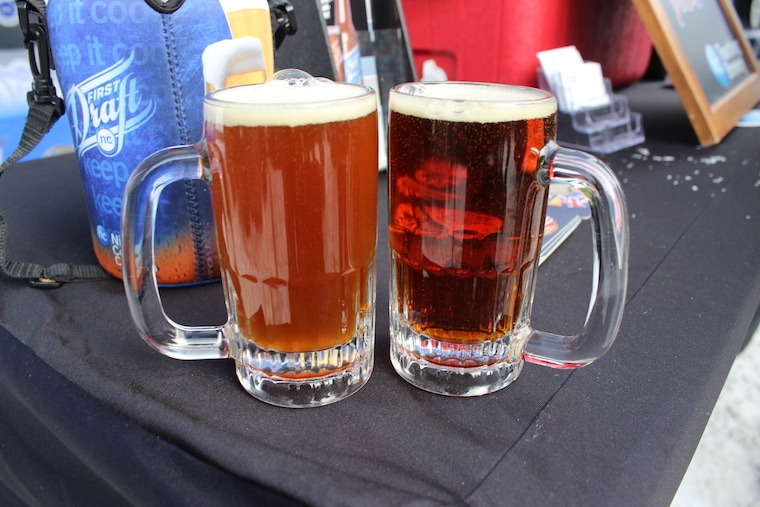 Left Field Brewery
Maris Pale Ale
Muskoka Brewery
Muskoka Cream Ale
Barley Days Brewery
Scrimshaw Oyster Stout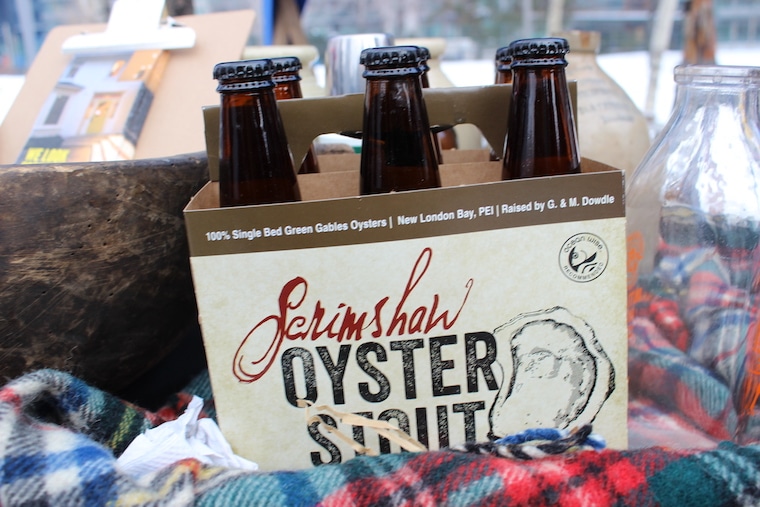 Any seasoned drinker knows that tasty food frequently follows closely behind alcohol consumption.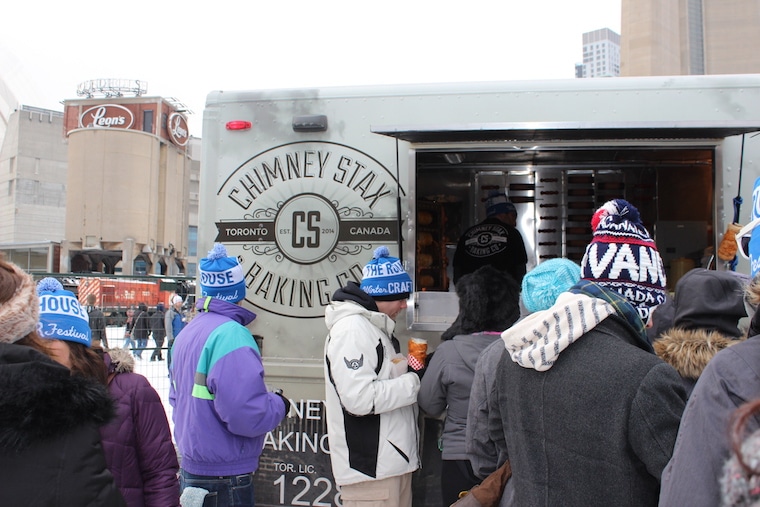 Luckily, event planners brought a few food trucks out to the park to remedy the drunken munchies situation.
Mr. Corn: Mexican Street Corn (Elote)
Grilled corn covered with Mexican Mayonnaise, freshly grated Cojita cheese and finished with chili powder and lime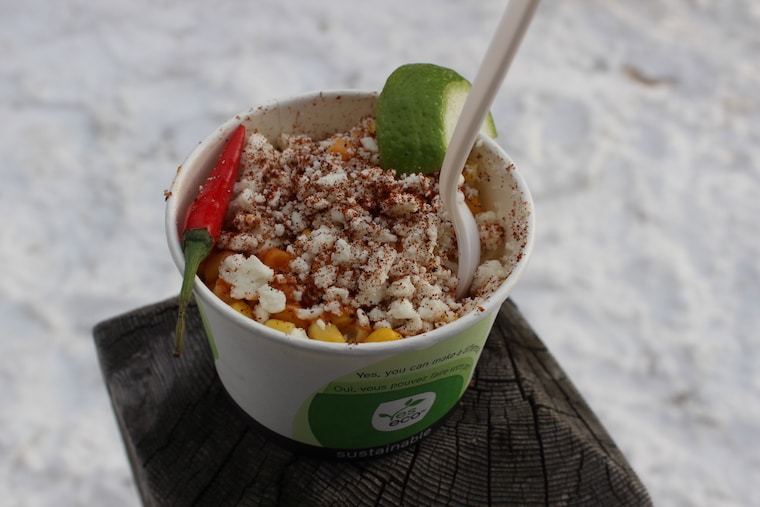 Amazing, tangy and comforting!
Chimney Staxx – Roasted Tomato Soup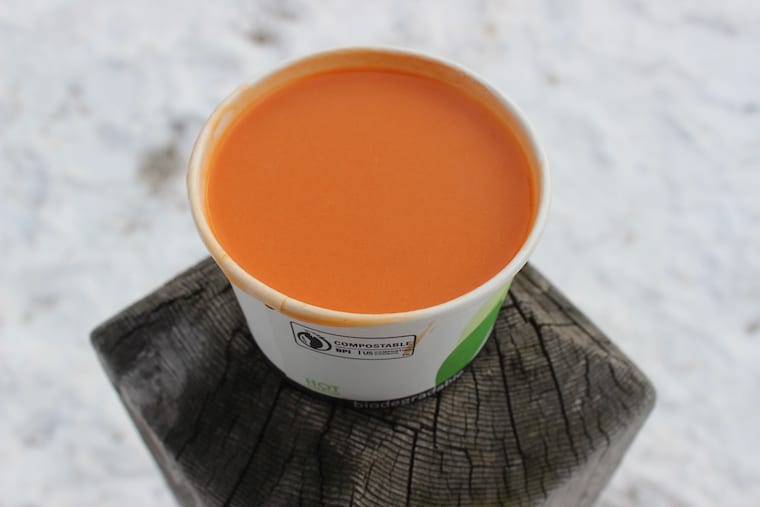 Creamy soup to warm us up!
ChimneyStaxx – CinFul Stax
Cinnamon and Sugar Covered Stax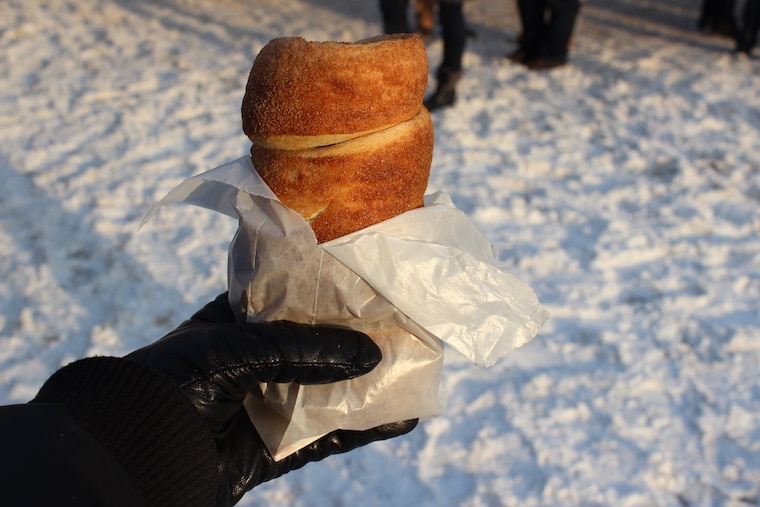 Cinnamon sugar goodness!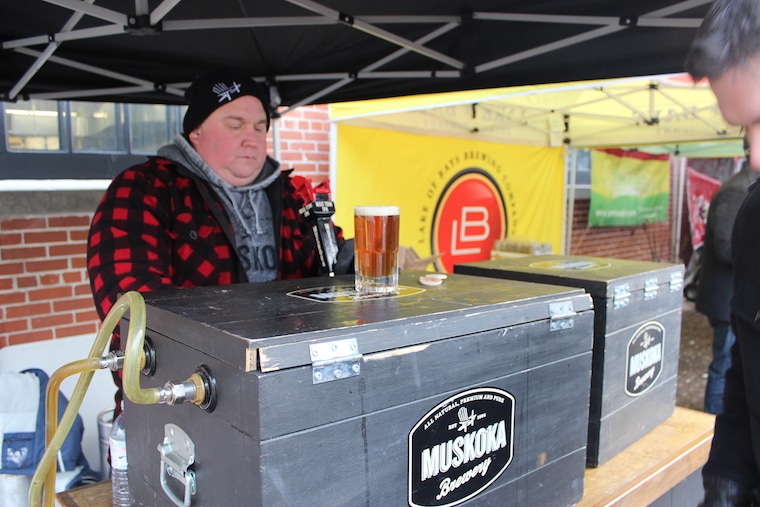 Full and a bit tipsy, we retreated home in the late afternoon after Roundhouse Winter Craft Beer Festival to get the blood flowing back to our extremities. Though chilly, this was one of the most enjoyable beer festivals I've been to in Toronto! Miss it this year? Don't worry! Keep an eye out for this annual frosty event by following Steamwhistle on twitter and checking out their website here. Bundle up, beer lovers, I hope to see you all there!
Disclaimer: Access to this event was complimentary, however, as always, all opinions were genuine.
Contribution by AK Taster: Brea Giffin and Maya Setton
Updated on May 12th, 2020