I share the benefits of tea for Hot Tea Month and how to make the perfect cup of tea every time, whether you prefer black, white, oolong, green or herbal!
It might be my British roots, but I can't imagine getting through the winter without a strong cup of tea to warm me up. I guess then that it makes a heck of a lot of sense that January is Hot Tea month, January 12th is National Hot Tea Day, and tea-infused everything is going to be the hot health trend for 2018. No tea isn't anything new, but considering our society is becoming increasingly health obsessed, I'm not surprised that the world if finally recognizing the immense health benefits of tea.  Expect 2018 to bring a lot more tea in everything from cocktails, to chocolates to cookies and everything in between. I'm pretty pumped.
But if you're still considering the conversion from coffee, let's go over a little tutorial on tea.
Tea vs Herbal Tea
Traditional tea comes from the plant Camellia sinensis and come in over 1500 varieties worldwide. Generally, these teas contain caffeine and are packed with heart-healthy antioxidants. The way that the fresh tea leaves are processed and how much oxygen they come into contact with will determine which variety they're classified as, but usually we'll see labels like white, green, oolong and black.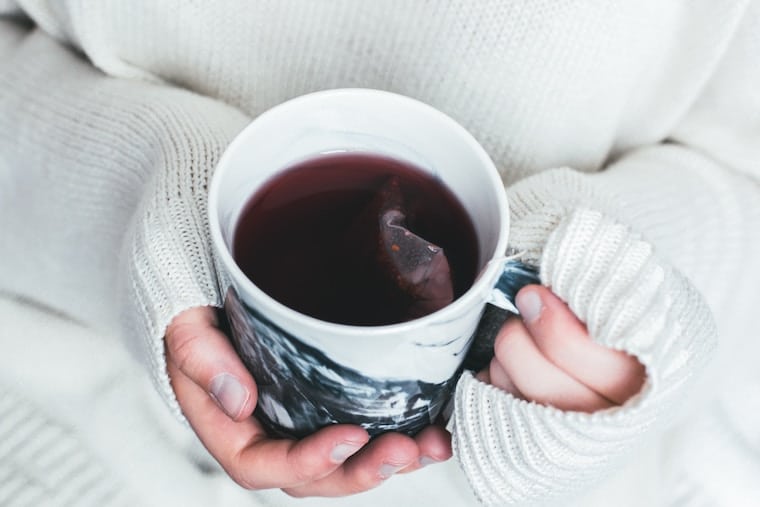 Herbal tea, on the other hand, is not actually tea at all as it's not made from the Camellia Sinensis plant. Rather it's simply a melange of yummy leaves, roots, herbs and flowers with varieties like camomile, peppermint, rooibos or hibiscus. Delicious, yes, and definitely health-promoting as well, not to mention they're often caffeine free, but calling them tea is a bit of a misnomer. A very tasty misnomer.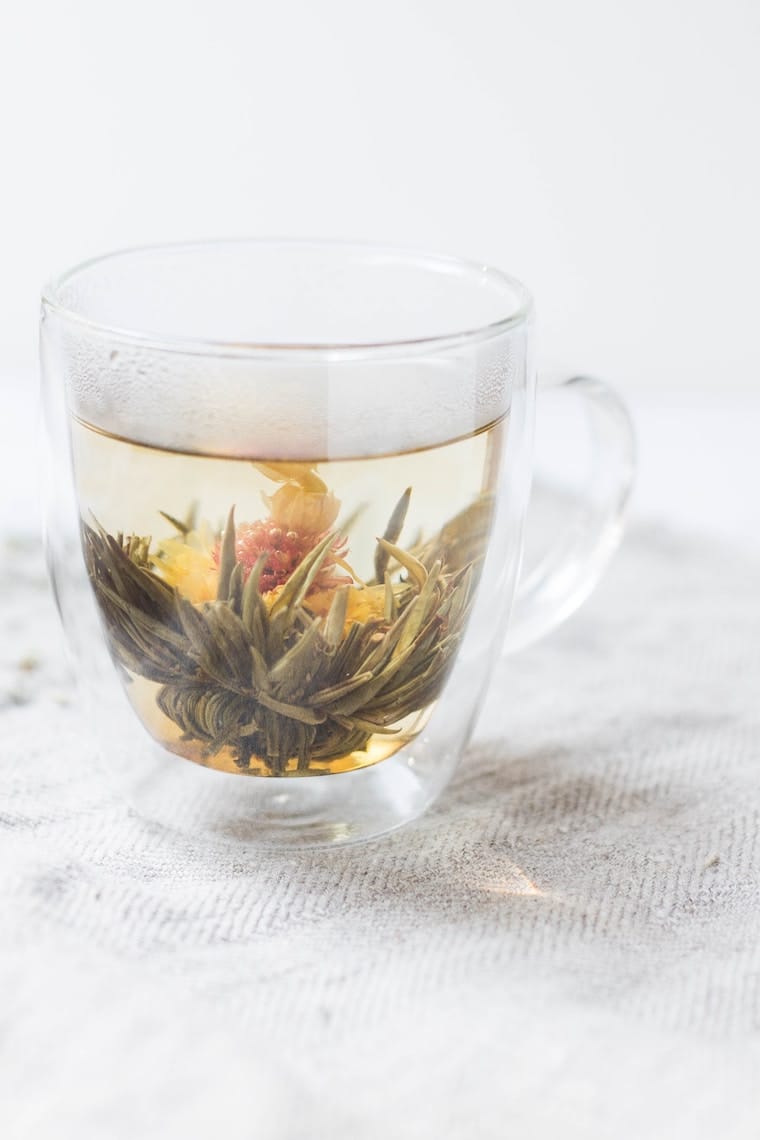 The Benefits of Tea
We are told all the time, you really should drink more tea for good health, but what makes this superfood so super?
Heart Healthy Flavonoids
Ah yes, antioxidants. I know we're all familiar with the buzzy term, but what the heck are they anyway? Well antioxidants come in a wide variety of shapes and sizes, and they work to reduce inflammation and other disease markers in the body by reducing the oxidation of our cells by free radicals. Free radicals come from environmental toxins, smoking, alcohol, drugs, the sun and all of the other things we know we need to limit, but getting more antioxidants in our diet can help neutralize their impact.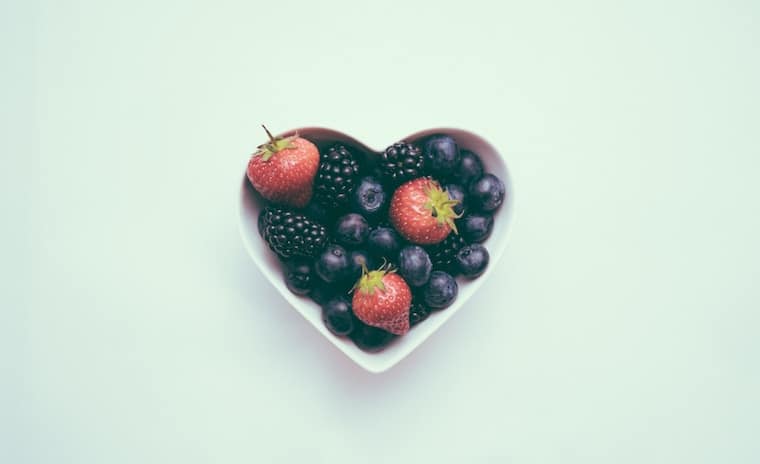 Now, flavonoids (I know, another big word) are a type of antioxidants found in plants that help prevent cell oxidation. A single cup of tea packs about 750 times as many flavonoids as a cup of coffee and 6 times the amount in a cup of freshly squeezed OJ! Research suggests that upping the flavonoids in our diet through tea can help lower blood pressure, decrease cholesterol and improve overall heart health. So yes, it's basically water with a serious heart-healthy upgrade.
Cancer Protector
So we've established that one of the benefits of tea is that it's rich in flavonoids which help fight free radicals, and it seems that the benefits of tea antioxidants isn't limited to just the heart. In fact, suggests they may also play a role in cancer-prevention as well. While studies are still not yet definitive, some research has shown that tea drinkers have a reduced risk of cancers like ovarian, breast, lung, prostate and colon cancer. While the mechanism isn't completely clear, it's likely that those antioxidants help slow the growth rate of precancerous cells and enhance our body's ability to kill precancerous and cancerous cells. I'll drink to that!
Lower in Caffeine
Now in my third trimester, tea has become a lifesaver thanks to its low caffeine content. While most people can safely enjoy 400 to 450 mg of caffeine each day, it's advised that pregnant women stick to around 200 to 300. Different teas pack different amounts of caffeine (not to mention, how long you brew the leaves also matters), but most servings clock in at just about 45 mg per cup. That's about a third of what's in your typical cup of coffee! On days when I really want to keep my calm, I opt for herbal or decaf tea (camomile and peppermint are some of my faves), but for a nice mild buzz (and of course, all of those health benefits), I'm reach for a nice green or white.
Calorie Free!
I don't really like the idea of having food rules, but one thing I do try to stick to is limiting how many calories I drink. It's amazing how quickly we can down back dozens of grams of sugar and hundreds of calories when we are sipping them through a straw. If you're getting sick of plain old H2O, tea is a naturally calorie-free healthy drink that helps quench thirst while also delivering a burst of flavour. It's also a yummy way to warm up this winter instead of high calorie hot chocolate or eggnog.  The perfect winter sipper for maintaining those New Years Resolutions.
Tasty Hydration
Hydration is important any time of year, not just in the summer when we're hot. Losing just 1-2 % of our body weight from fluids can significantly impair our physical and mental performance so making sure we're getting enough H2O is key. Since tea is 99.5% water, and is definitely a tastier choice for hydration, I'm always down for a strong cup.
How to Make the Perfect Cup of Tea
As you probably know, you can easily find a solid variety of tea at literally any grocery store or health food store. Both bagged and loose tea are equally beneficial and tasty, so just go with whichever you prefer. How to make the perfect cup of tea really comes down to each unique variety, since all tea varieties require different water temperatures and steeping times. So to help get you started, here's a tasty little how to guide to help you make the perfect cup of tea:
Bring water to a rolling boil and let it sit until it reaches the perfect temperature for the tea (see the guidelines below).
Pour water directly over the tea leaves or tea bag and allow the tea to steep for the appropriate amount of time for the type of tea (again, see the guide below).
Remove the tea bag or tea diffuser and enjoy!
Tea Steeping Guide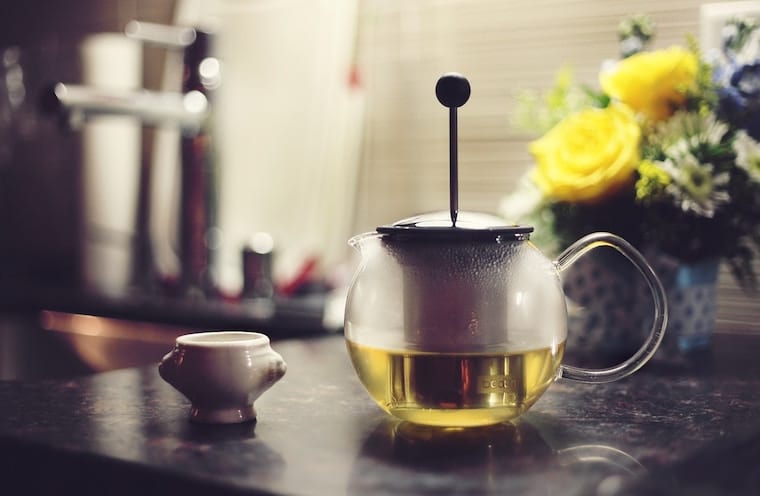 Black Tea: Steep in fully boiled water for 4 to 6 min.
Rooibos Tea: Steep in fully boiled water for 4 to 6 min.
Oolong Tea: Steep in 190F water for 5 to 8 minutes.
Green Tea: Steep in 150-160 F water for 2 to 4 minutes.
White Tea: Steep in 180 F water for 4 to 6 minutes.
Herbal Tea: Steep in fully boiled water for 5 minutes.
Now that you've got some facts and a handy- dandy guide under your belt, are you ready to celebrate Hot Tea Month this January? You can get more inspiration and information on tea at www.Tea.ca. Meanwhile, I would love to know- what are some of your favourite teas to help you warm up this winter?
Are you a herbal fan or black tea fan?
Did you already know about some of these benefits of tea?
Leave me a comment below and get drinking!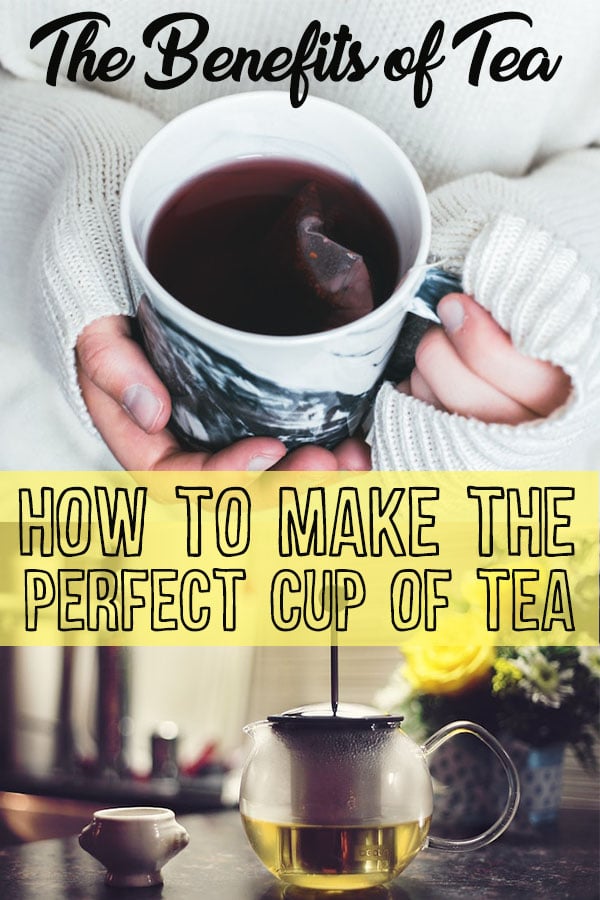 Disclaimer: This post was developed in paid partnership with Tea and Herbal Association of Canada, however, all opinions are genuine.