Do you love bean recipes and other pulse recipes? Well it's your lucky day because The United Nations officially named 2016 the International Year of the Pulse. And if you aren't familiar with that term, it includes all of your beans, lentils, chickpeas and dried peas. Pulses are grown specifically for eating as dried seeds, not for making oils like other legumes (such as peanuts or soybeans).
Pulses Nutrition
Pulses are packed with fibre and protein, which will keep you feeling satiated longer and help control blood sugar spikes. They're also environmentally friendly, super inexpensive and a great way to save money on your grocery bill without skimping out on protein.
Pulses Canned vs. Dried
Most pulses are super easy to prepare regardless of which form you buy them in. Dried pulses like dried beans need to be soaked overnight before cooking to help reduce the gas-factor, and to speed the cooking process. The faster they cook, the fewer nutrients will be lost in the cooking water so this is definitely an important step. Lentils are generally quick cooking enough that they don't need to be pre-soaked if you don't want to. While dried pulses do take a bit more planning ahead, they are inevitably cheaper so this is a great budget-friendly option. Canned pulses, on the other hand, are incredibly fast to prepare since they're actually already cooked. They can easily be added to soups, salads, wraps and other bean recipes without any additional cooking necessary. The downside of canned pulses is that they are more expensive then dried, and tend to be packed with extra sodium. If you're in a pinch and going with canned pulses, look for a no-salt-added version and rinse your beans well before using to remove some of the surface sodium and starch.
Pulse Pledge
To celebrate the year of the pulse, I wanted to compile some of my favourite bean recipes, lentil recipes and other pulse recipes so that you would have some inspiration to help you make your official #PulsePledge. If you haven't taken your pulse pledge yet, all you need to do is commit to trying pulses (like some of these bean recipes) once a week for 10 weeks.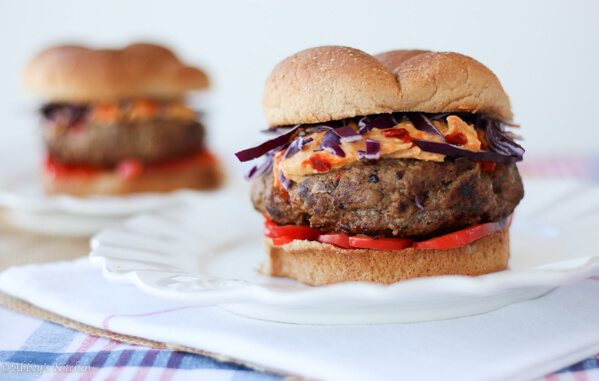 And with all of these delicious lentil and bean recipes, it's going to be easier than you think. I recently shared one of my favourite recipes for Hummus Burgers using my go-to pulse packed snack, Sabra Hummus. It's an easy 3-ingredient recipe that you're family is going to love. Some of the other easy bean recipes and snack ideas for hitting your Pulse target include:
Black Bean Soup -> Puree black beans with salsa, spices and vegetable broth for an easy protein packed soup.
Hummus Snack -> Sabra is an easy packable snack with some crackers and veggies.
Lentil Pasta -> Mix a can of lentils into your pasta sauce for an easy hearty vegetarian pasta dish.
White Bean Avocado Toast -> Puree white beans in with your avocados, basil, parsley, lemon and garlic for a delicious spread on toast.
Need more inspiration? No problem. I've compiled some of the tastiest lentil and bean recipes on the Internet!
Best Lentil & Bean Recipes
Breakfast

Meal Makeover Moms- Peanut Power Smoothie Bowl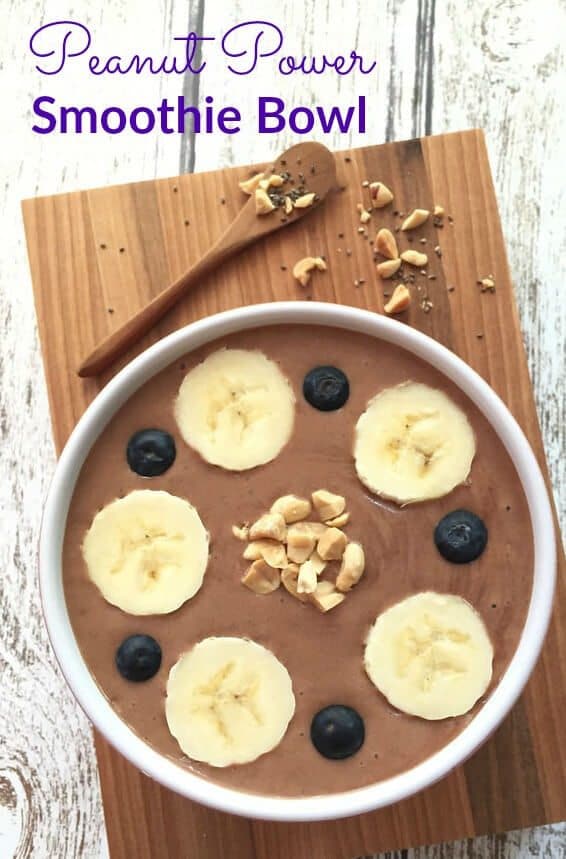 Spicy RD Nutrition- Chocolate Peanut Butter Breakfast Sundae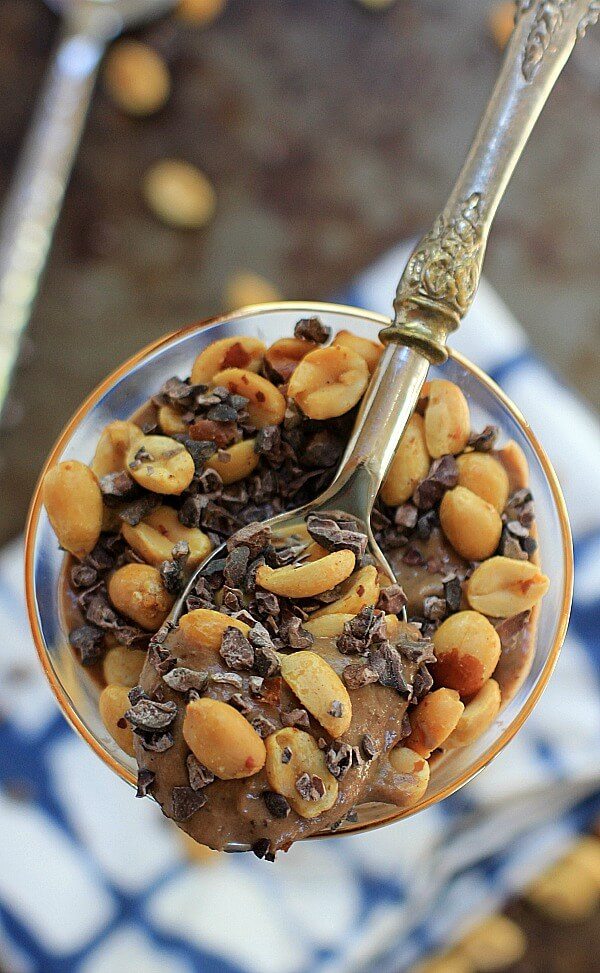 Snacks
Be Truly Nourished- Easy Roasted Chickpeas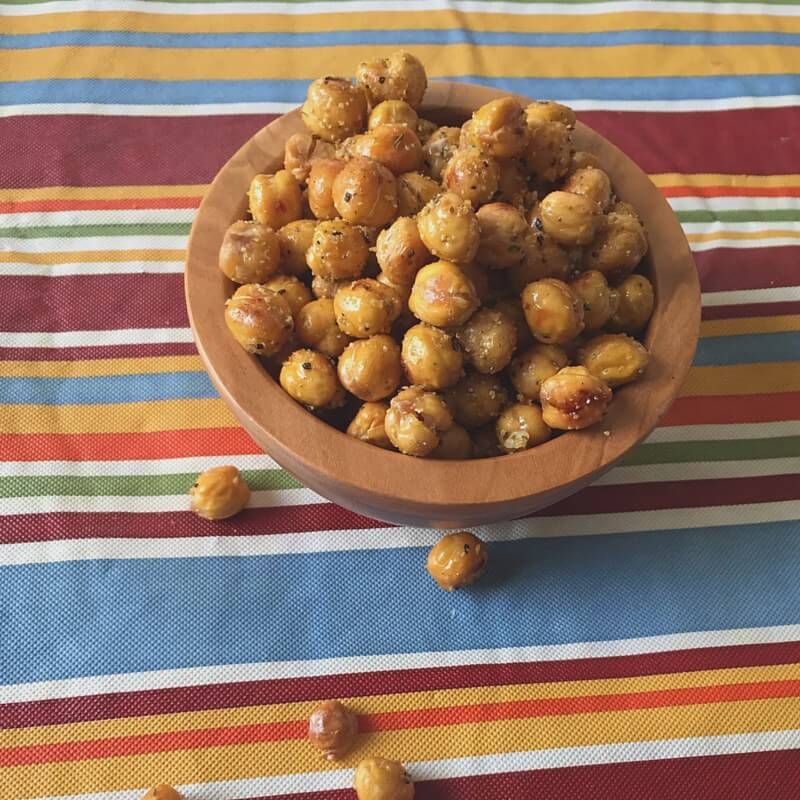 Lively Table- Avocado Hummus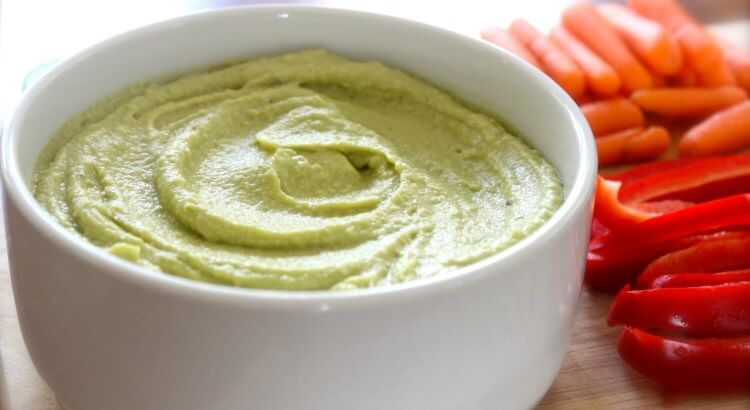 Lively Table- Savory Arugula and Chickpea Parfait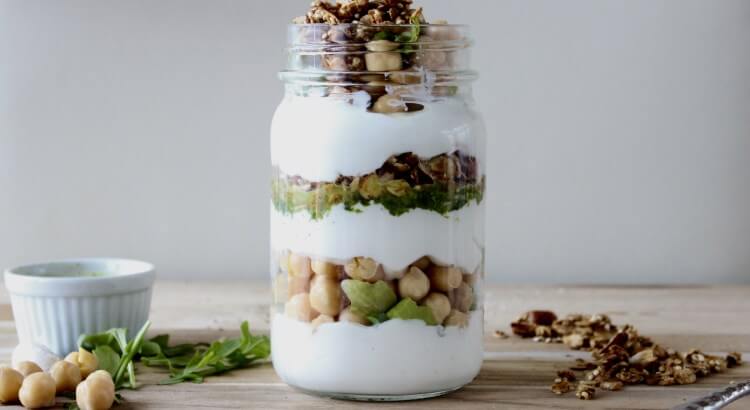 Lively Table- Beet Hummus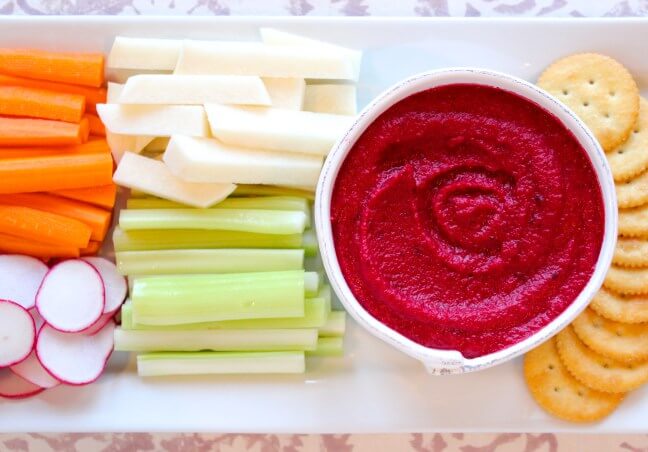 Nutritionist Reviews- Roasted Chickpeas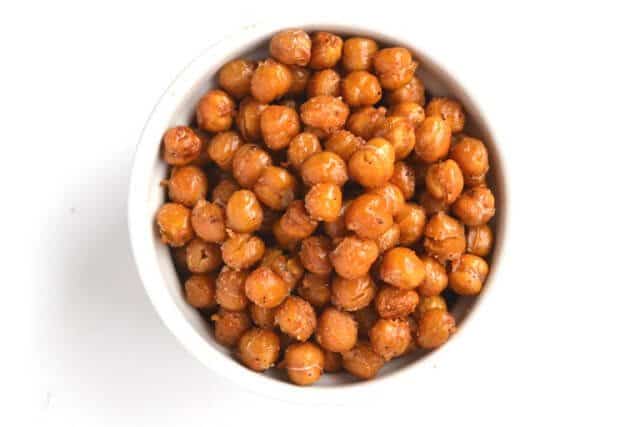 Handheld
 Sobremesa- White Bean and Mushroom 'Meatball' Subs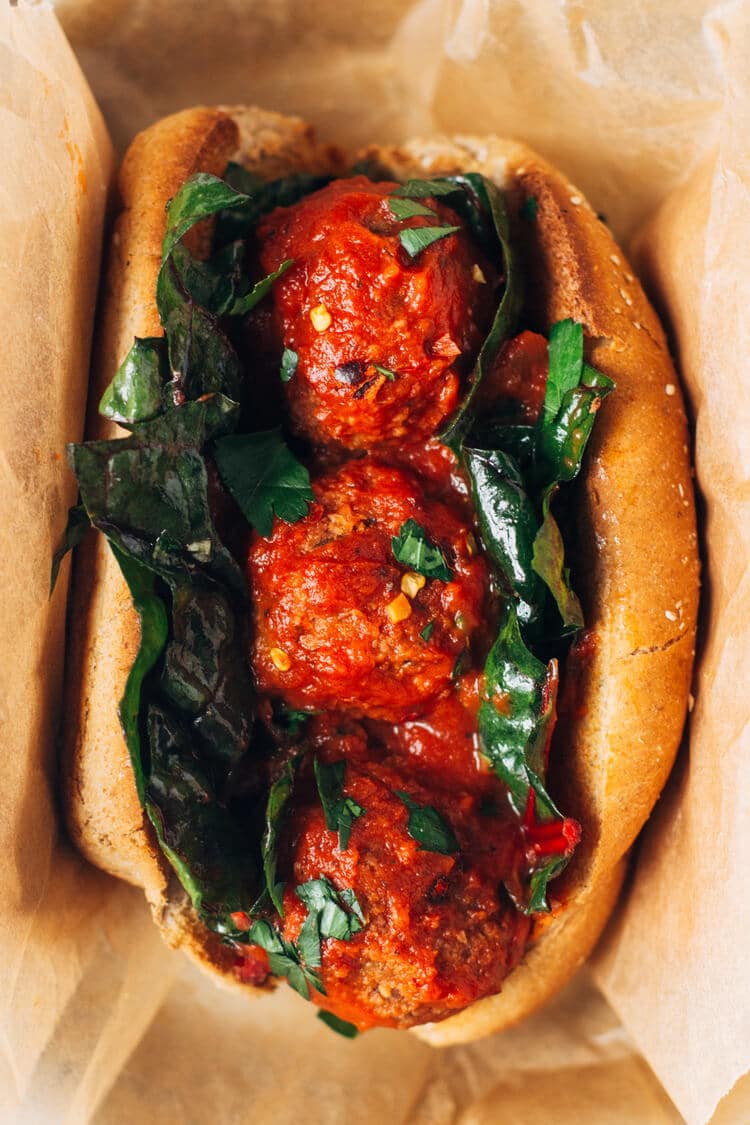 Camille Styles- Pita Tostadas with Butternut Squash, Black Beans and Avocado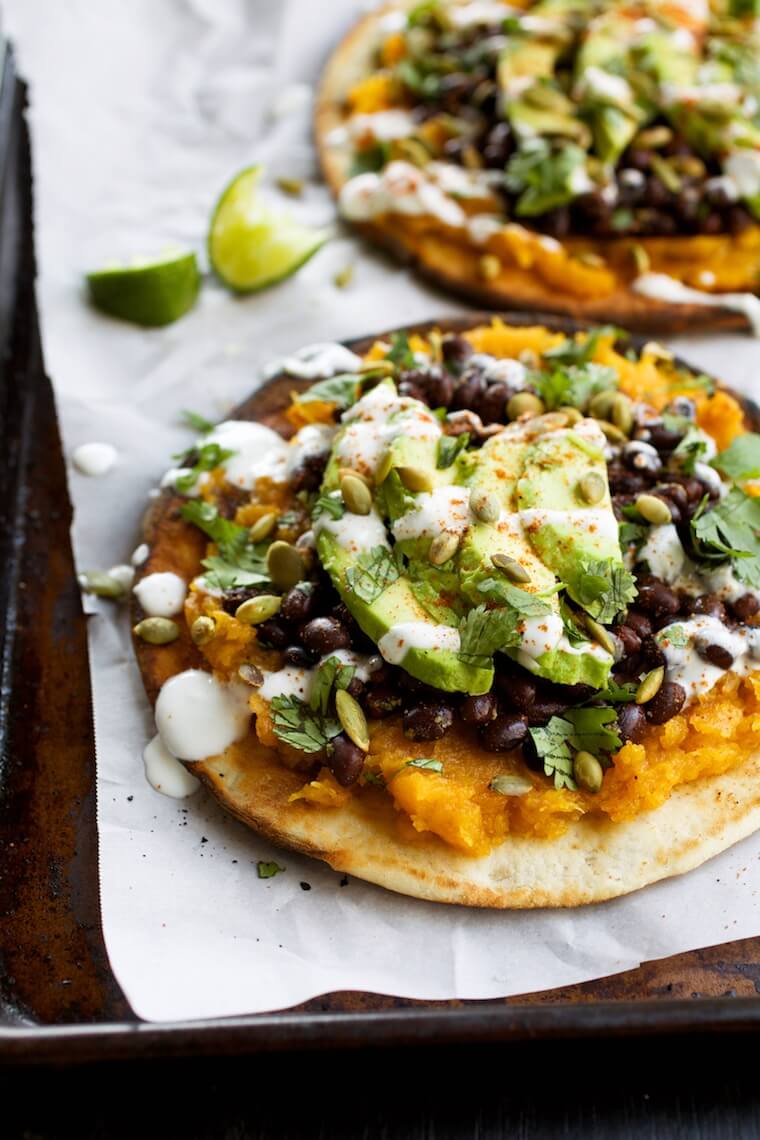 Slim Sanity- Black Bean Turkey Burgers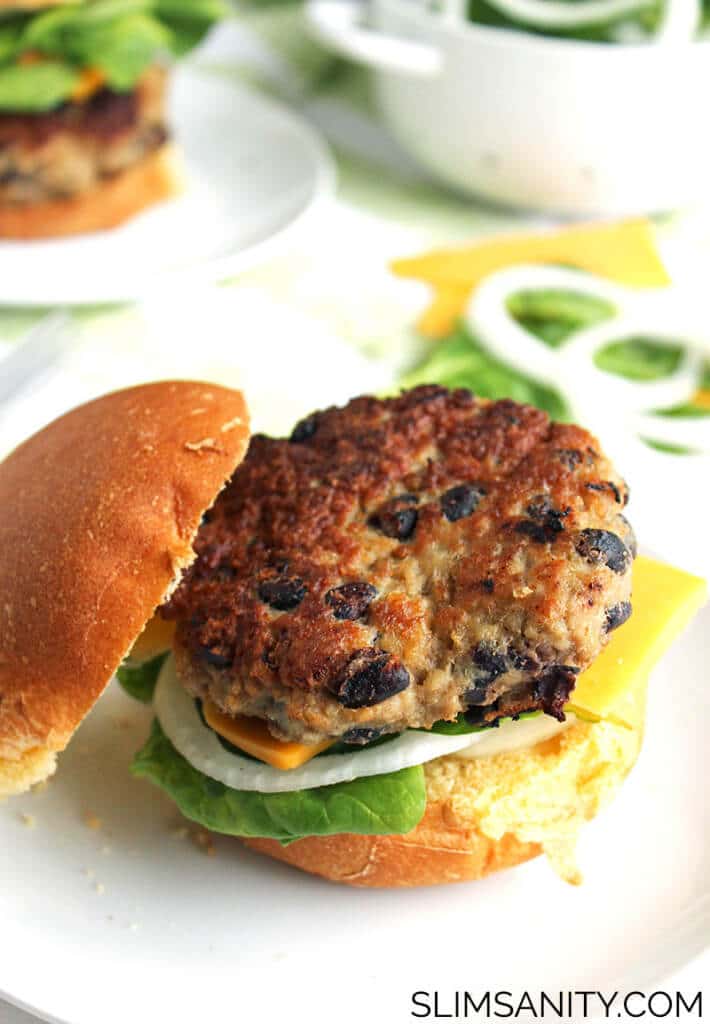 Minimalist Baker- Baked Falafel Burgers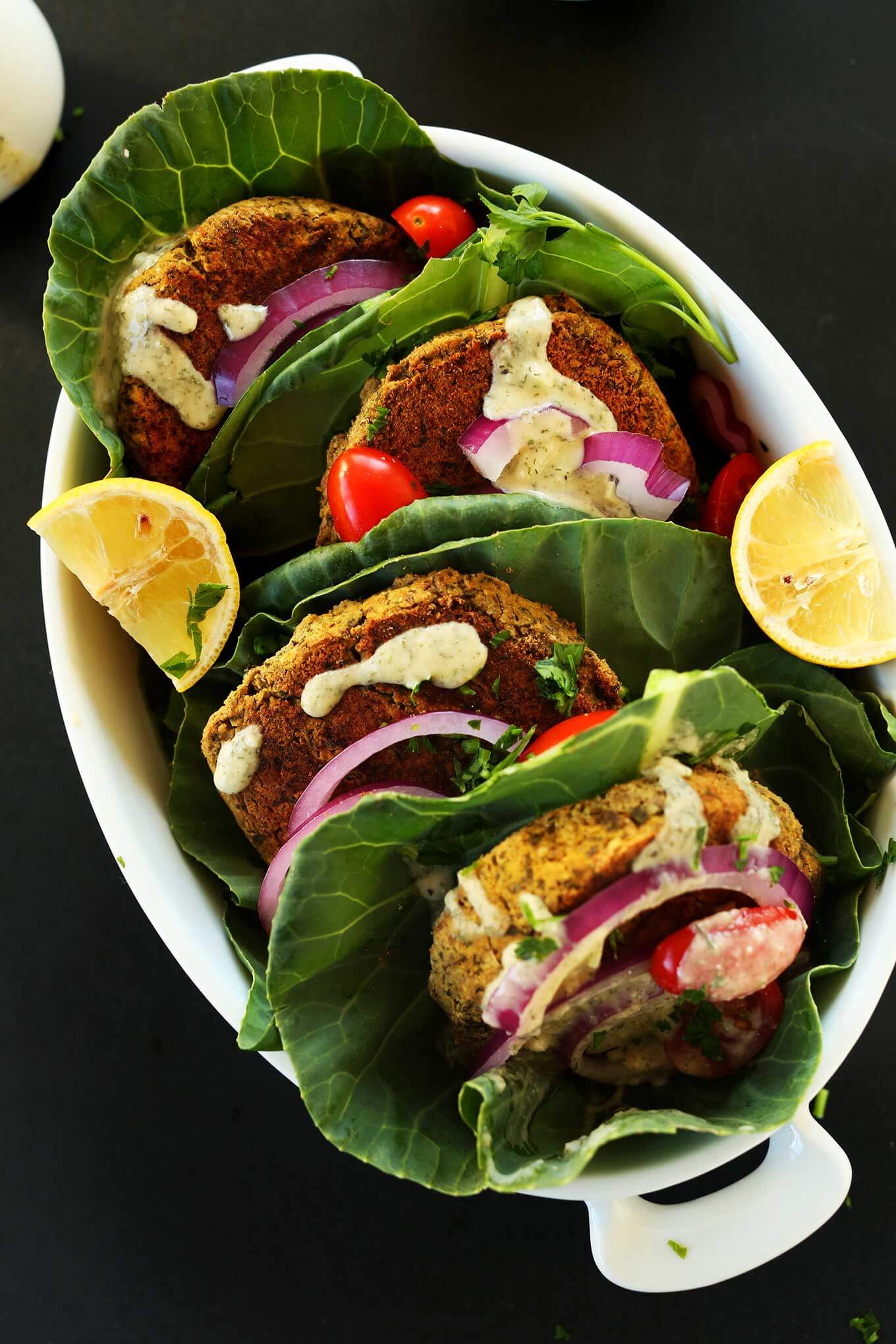 Sprouted Kitchen- Baked Herb and Pistachio Falafel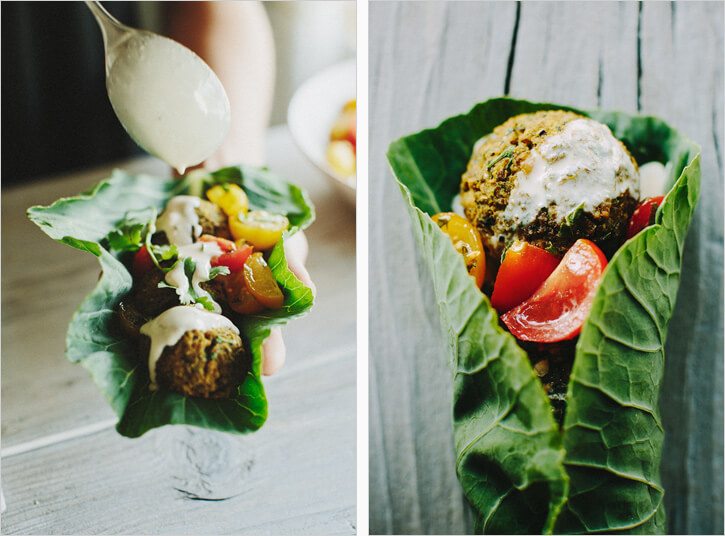 Avocado a Day Nutrition- Pita with Yogurt, Chickpeas and Muhammara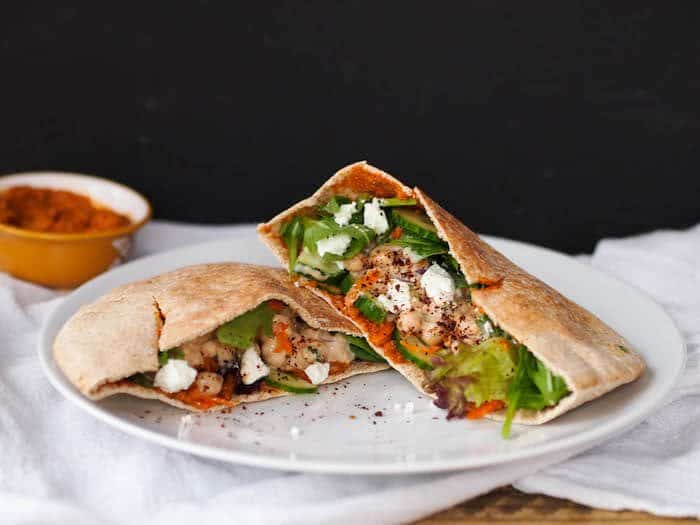 Food, Pleasure and Health- Smashed Chickpea and Avocado Sandwich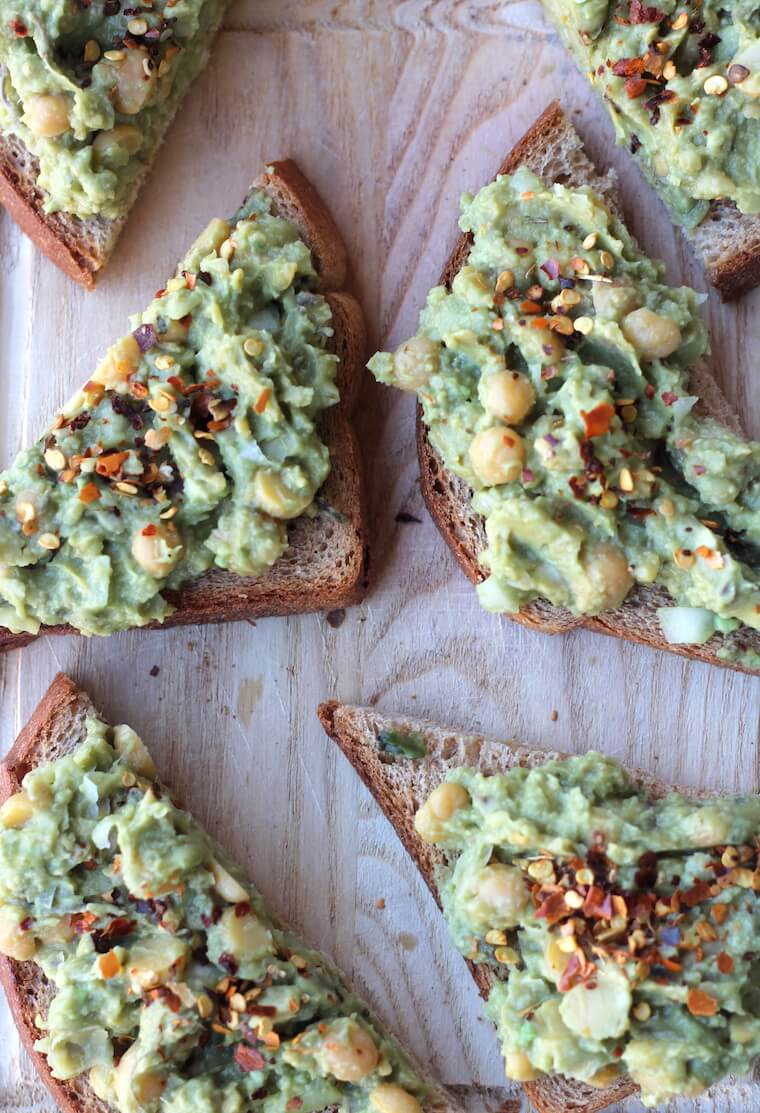 MJ and Hungry Man- Mung Bean Falafel Collard Wrap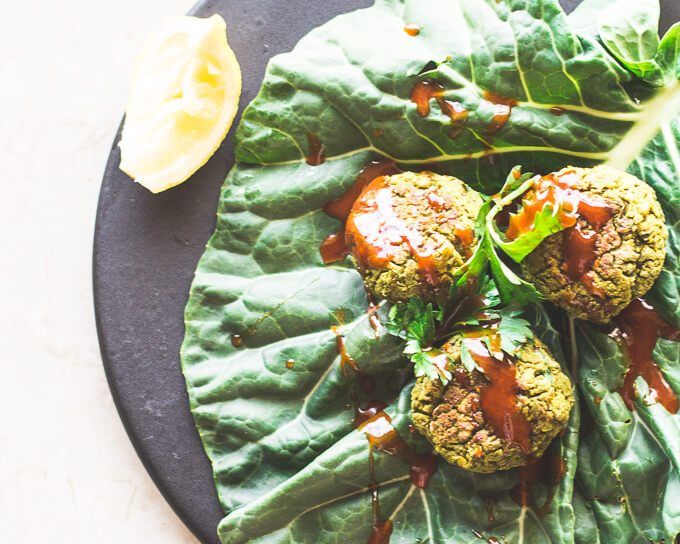 Spicy RD Nutrition- Crunchy Lentil Tacos with Avocado Feta Guacamole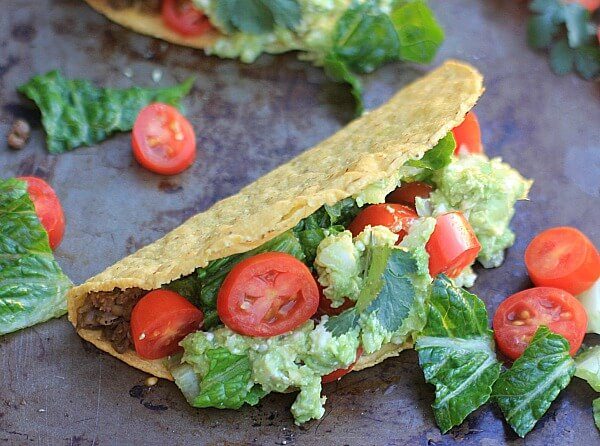 Vegetarian Meals
Food, Pleasure and Health- Brown Chickpea Salad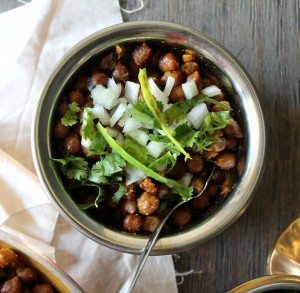 Food, Pleasure and Health- Lunchbox Chickpea Salad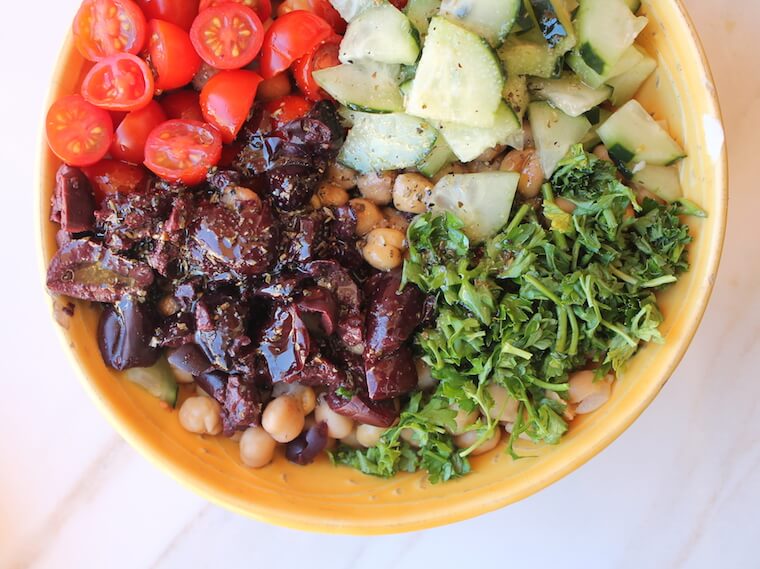 Soups, Stews, and Slow Cooker Meals
Delish Knowledge- Slow Cooker Butter Chickpeas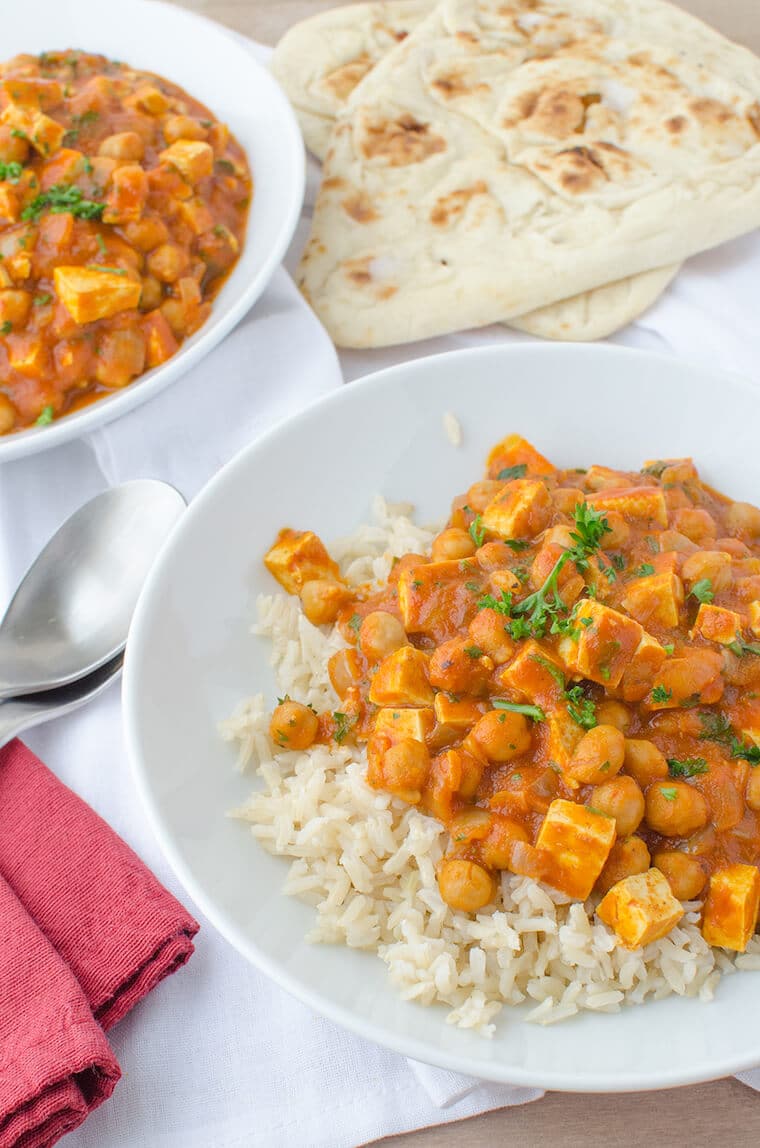 Abbey's Kitchen- Vegan Cassoulet with White Beans and Garlic Breadcrumbs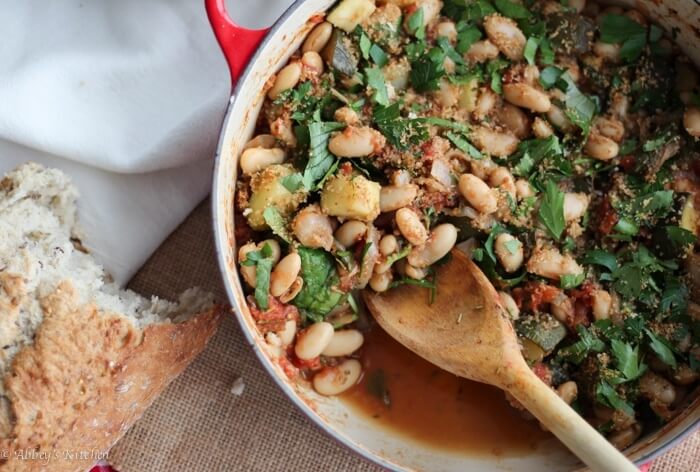 Abbey's Kitchen- Slow Cooker Ham and Lentil Soup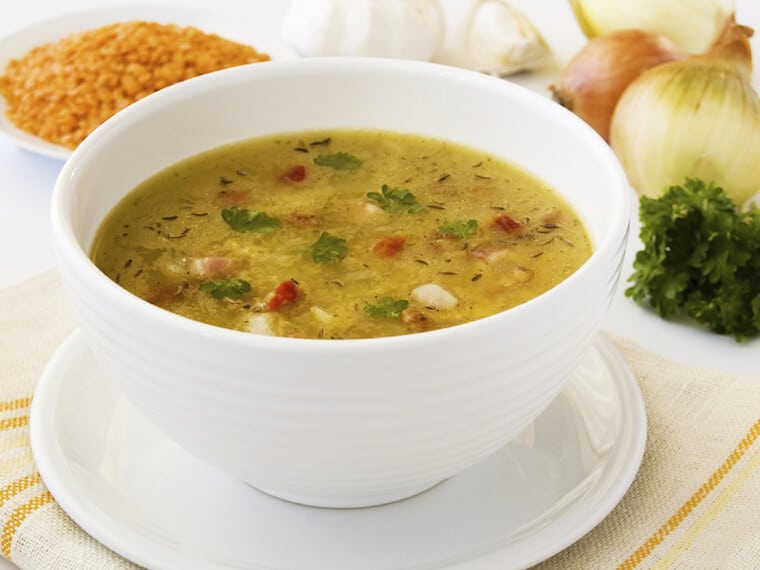 Abbey's Kitchen- Healthy Easy French Cassoulet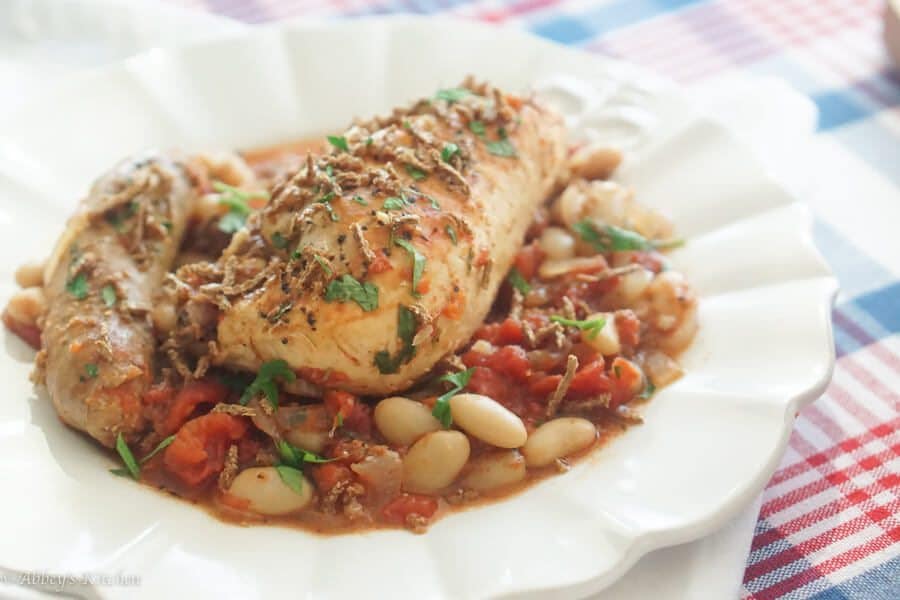 Real Living Nutrition- White Bean and Chicken Chili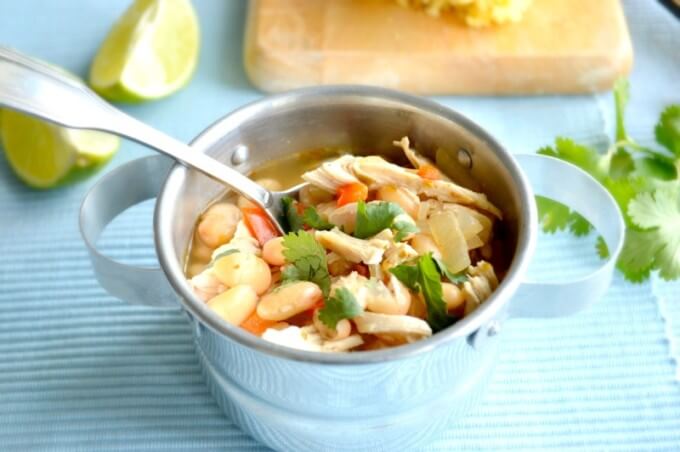 Healthy Aperture- Curried Chickpeas in Coconut Peanut Sauce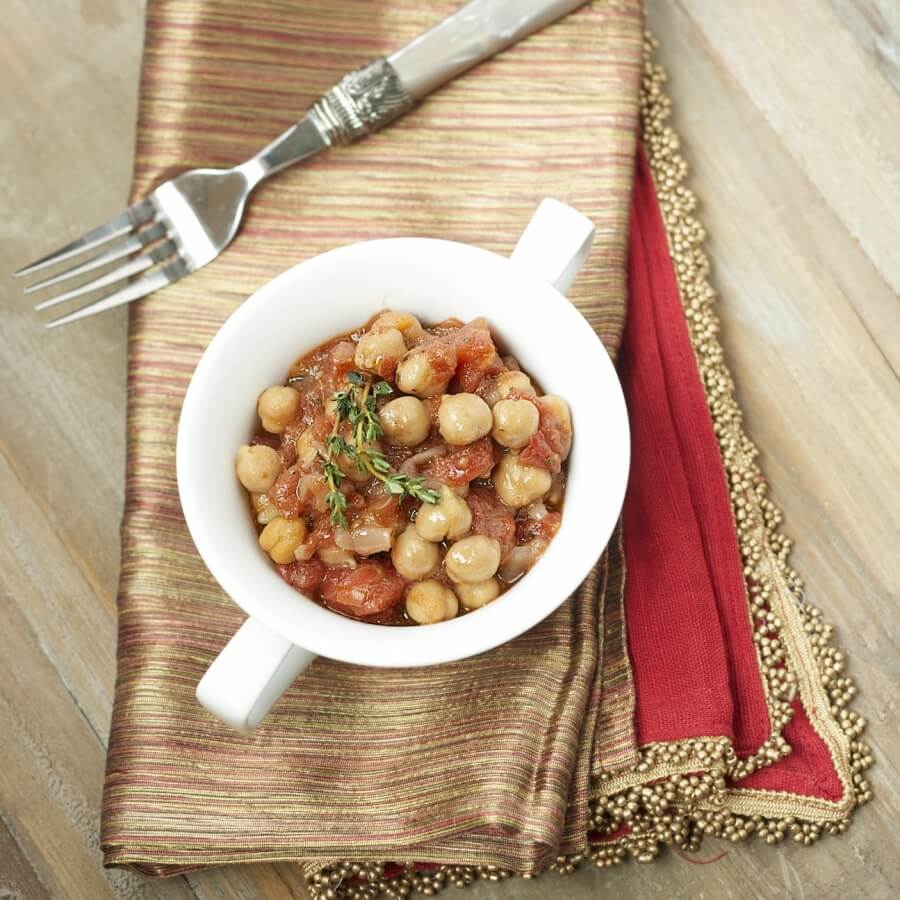 Living Well Kitchen- Salsa Lentil Soup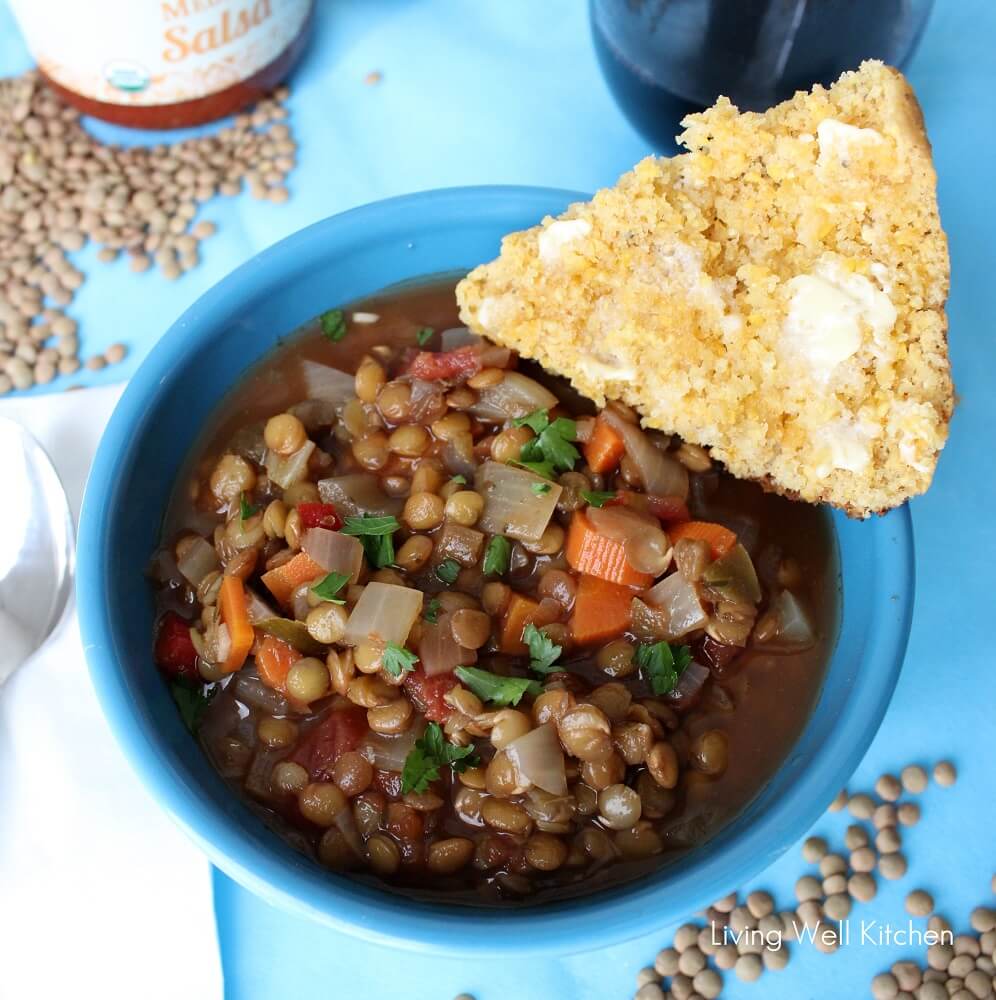 Nutritioulicious- Corn Tortilla Soup with Black Beans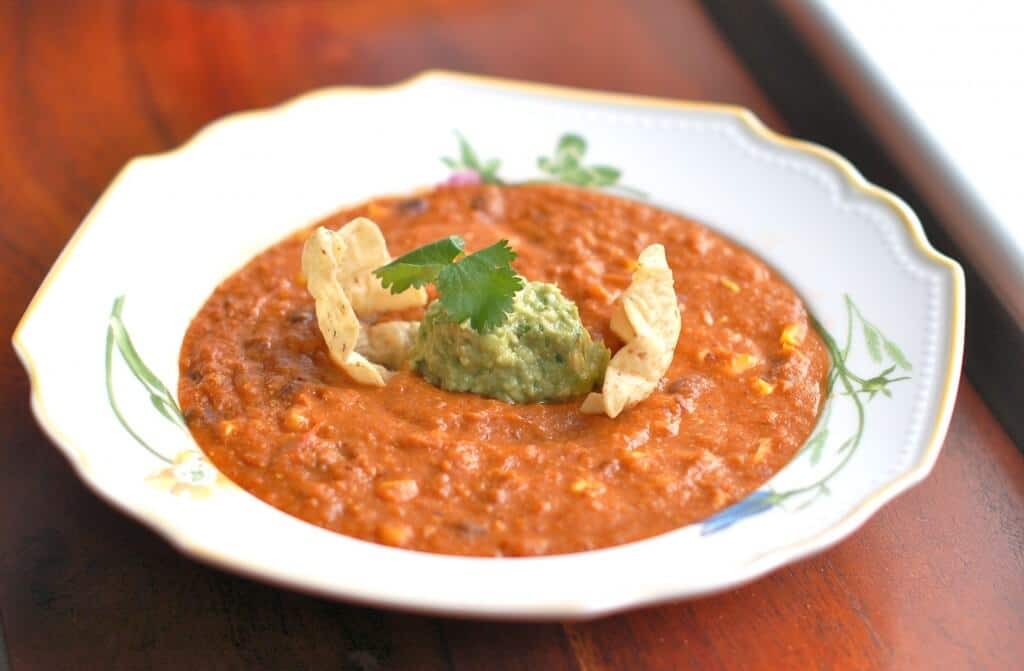 Mind to Table- Mexican Lentil Chili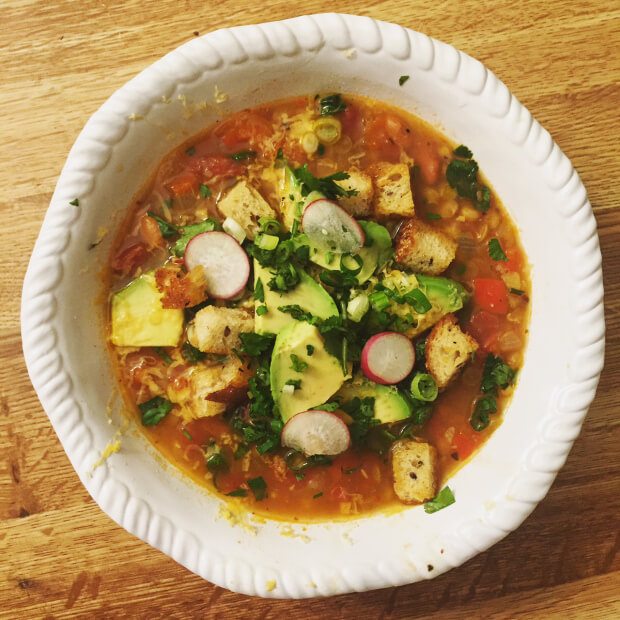 Gowan Nutrition- Kidney Beans in Spiced Tomato Gravy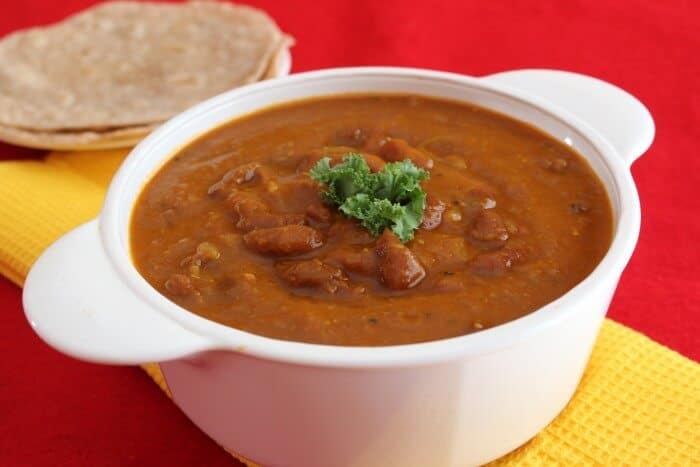 The Average RD- Crock Pot Minestrone Soup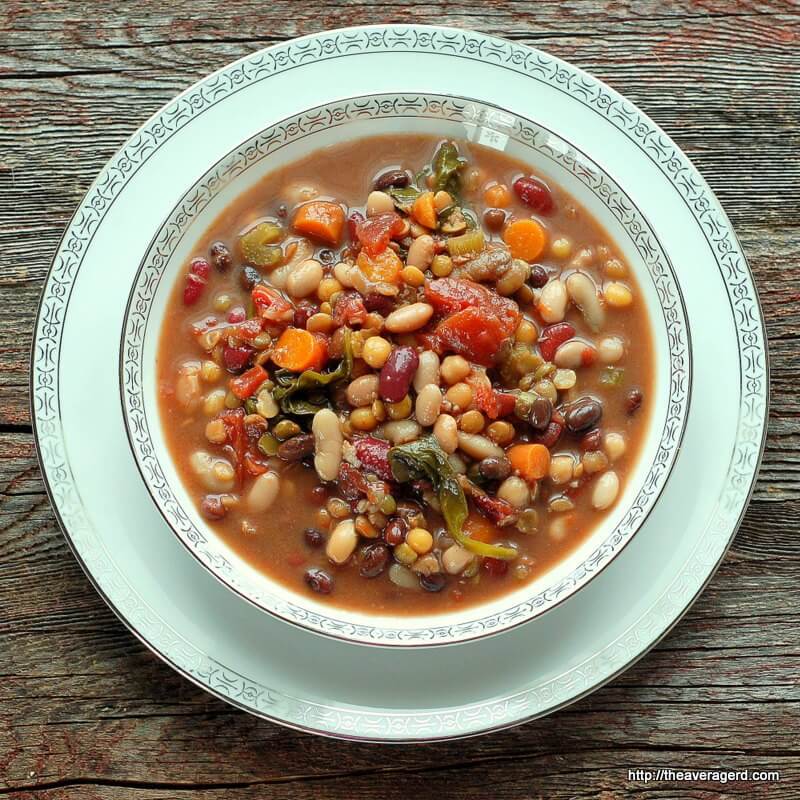 The Average RD- Crock Pot Refried Beans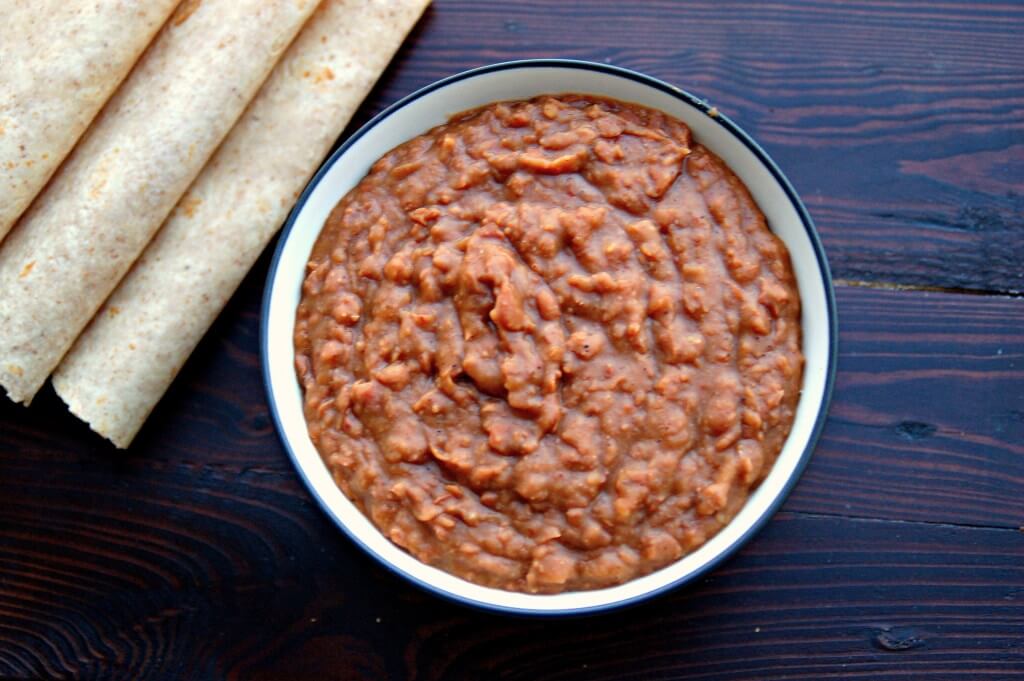 MJ and Hungry Man- Slow Cooker Thai Chicken Lentil Curry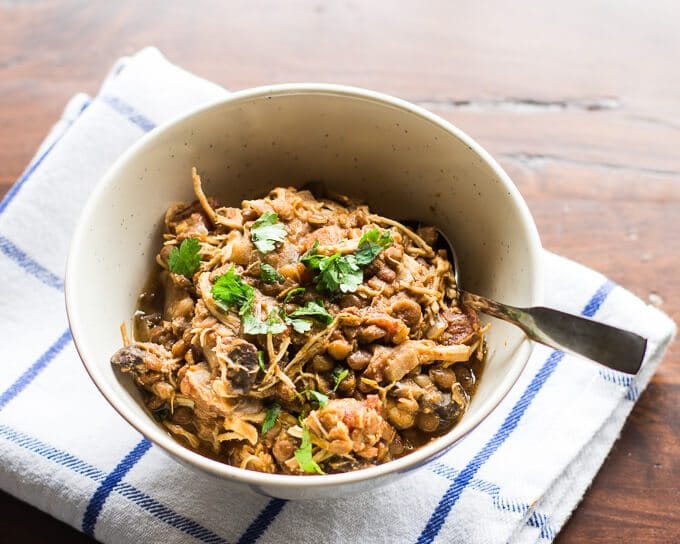 Mains
Abbey's Kitchen- Vegetarian White Bean Meatballs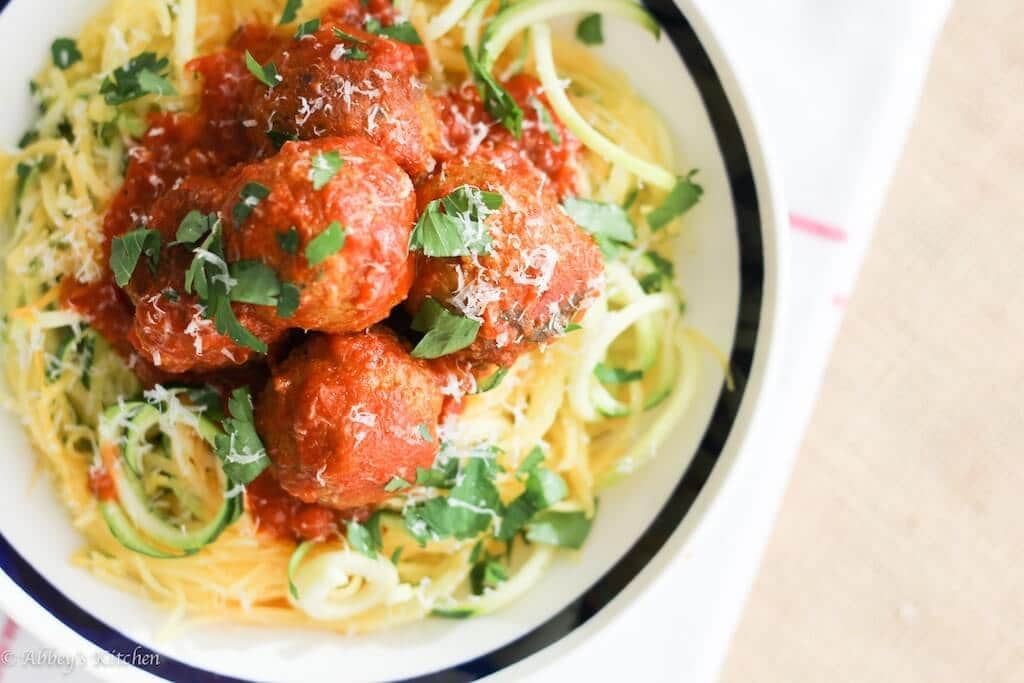 Abbey's Kitchen- Chicken Chipotle Enchiladas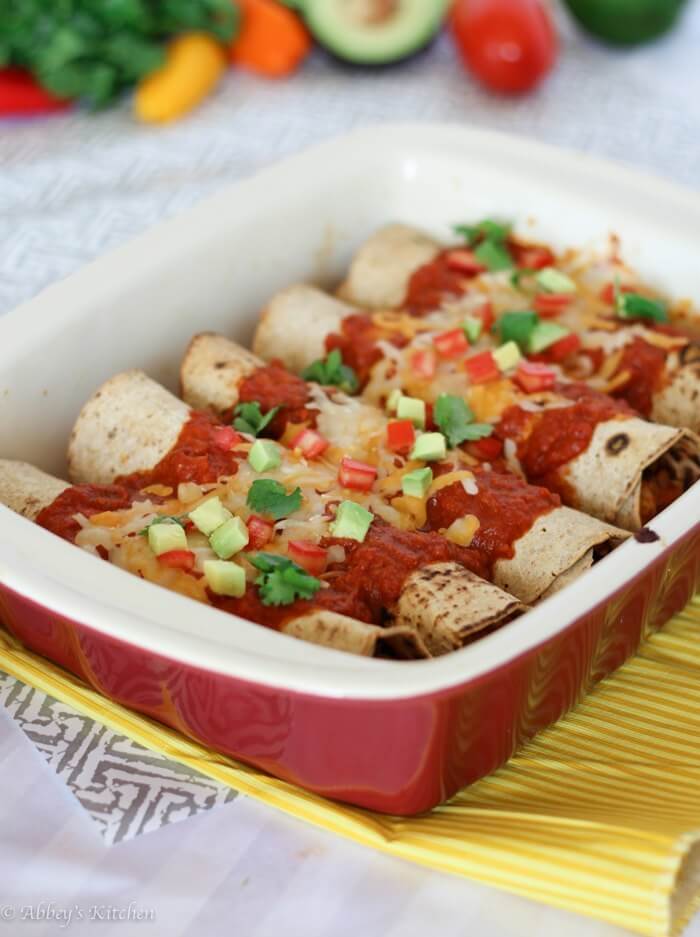 Abbey's Kitchen- Hummus Chicken Breasts with Prosciutto, Cranberries and Caramelized Onions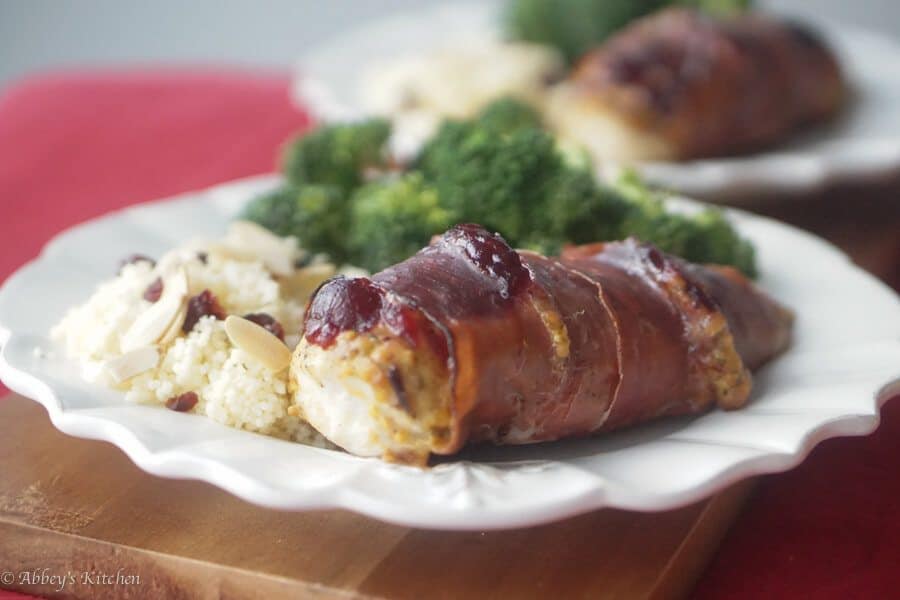 Nutritioulicious- Vegetarian Lentil Bolognese Over Polenta Cakes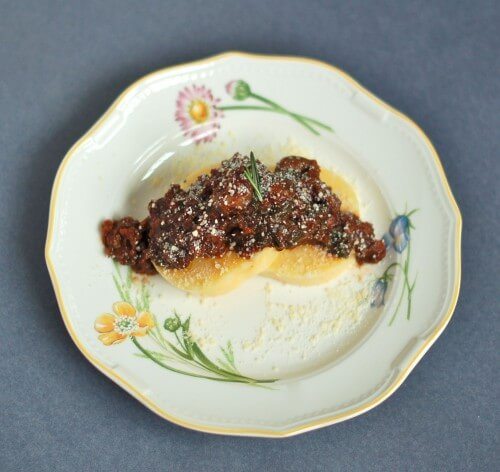 Avocado a Day Nutrition- Chickpea Dumplings in Red Curry Coconut Spinach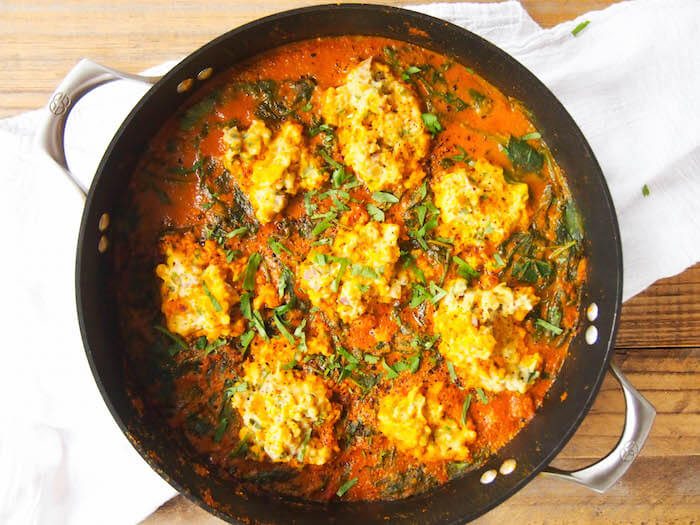 From the Land we Live on- Chickpea Pancakes with Leeks, Squash and Yogurt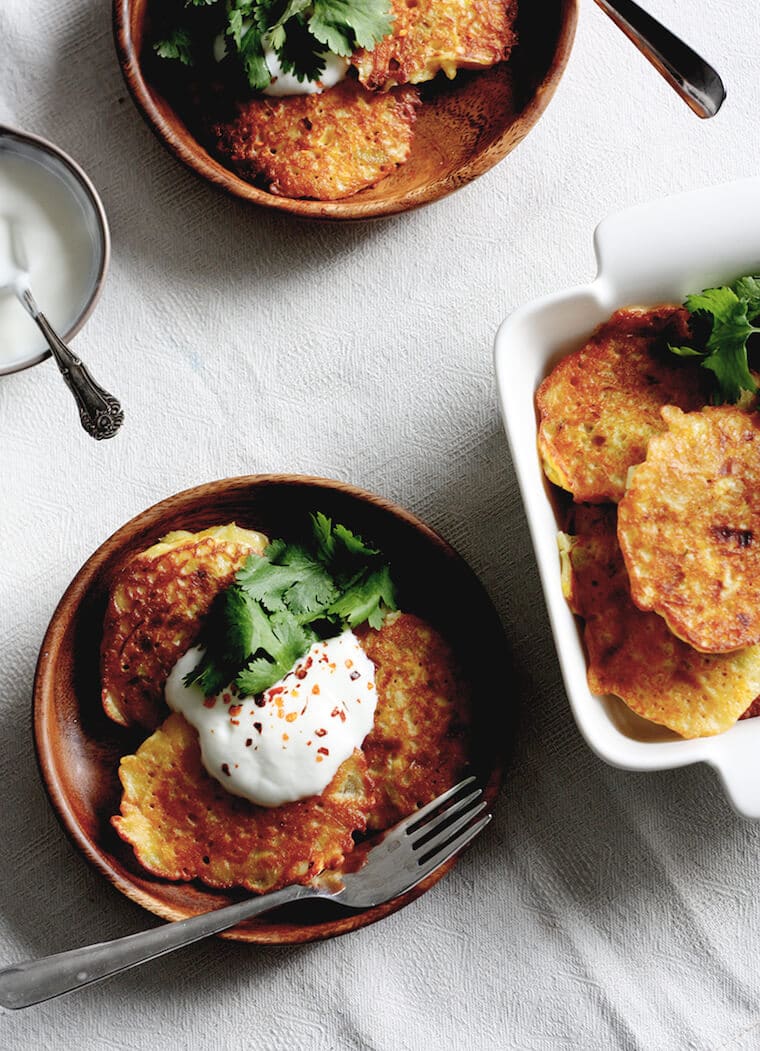 Minimalist Baker- Sundried Tomato and Basil Meatballs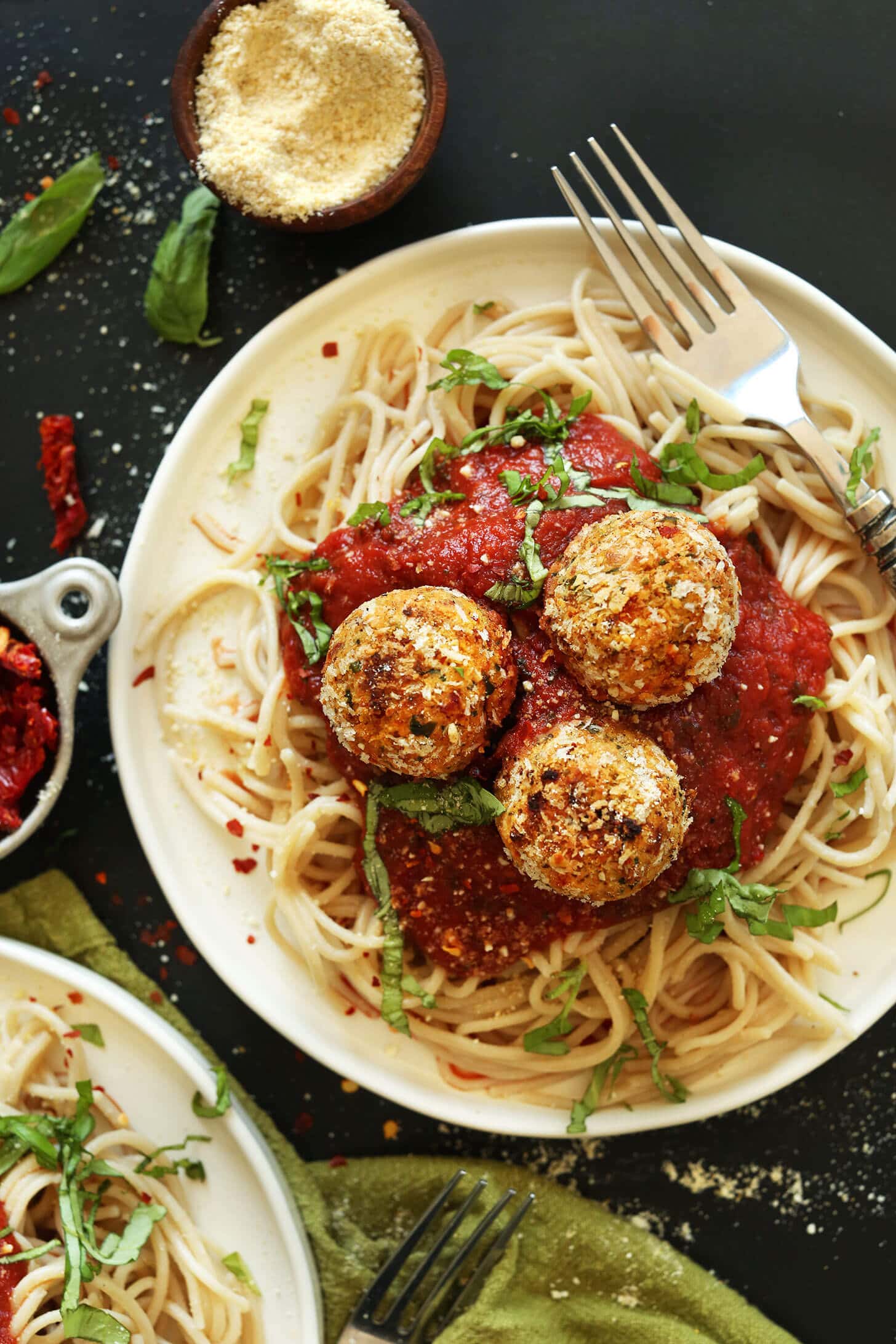 Minimalist Baker- Pea Pesto Pasta with Sundried Tomatoes and Arugula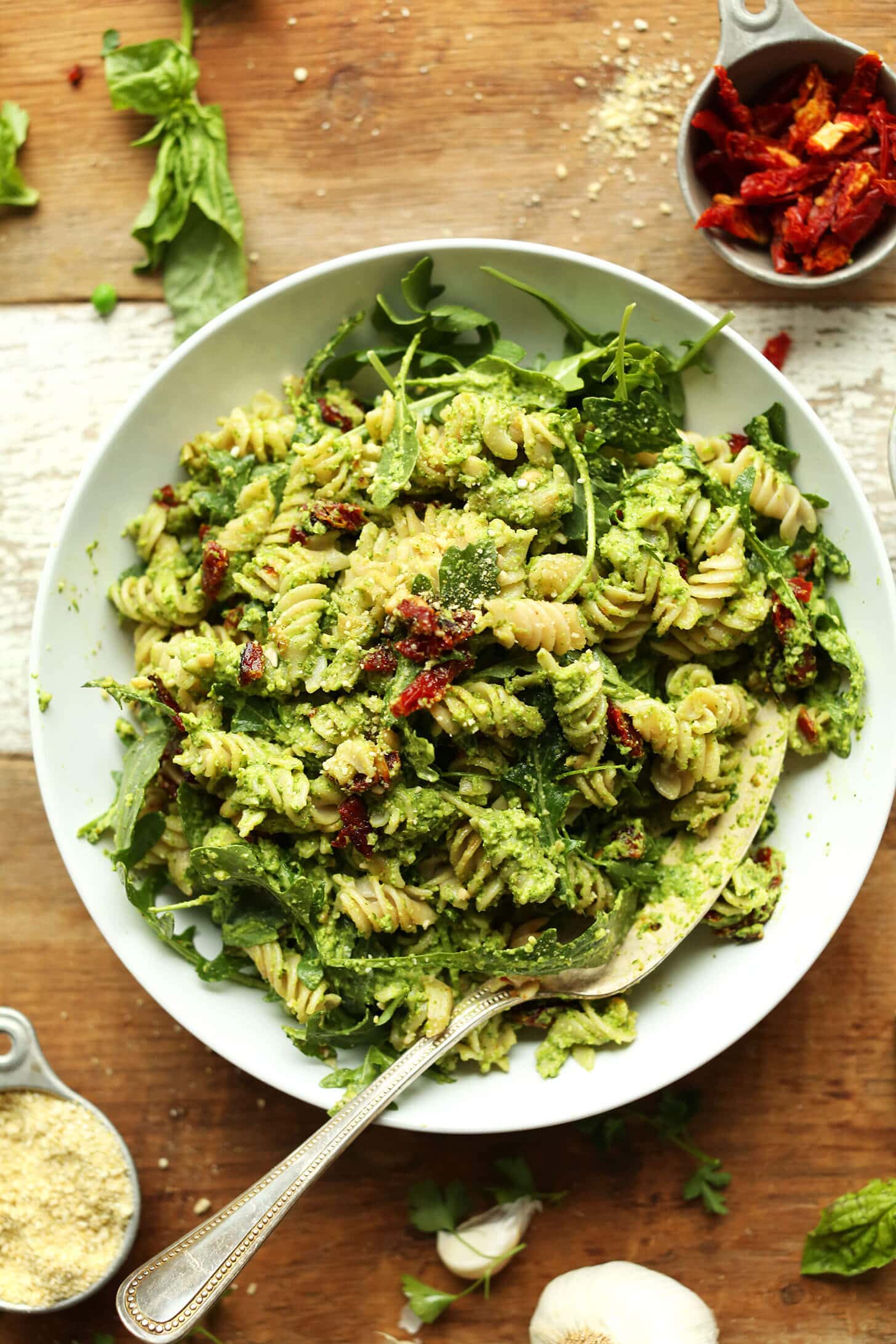 Nutritioulicious- Creamy Roasted Red Pepper and Tomato Pasta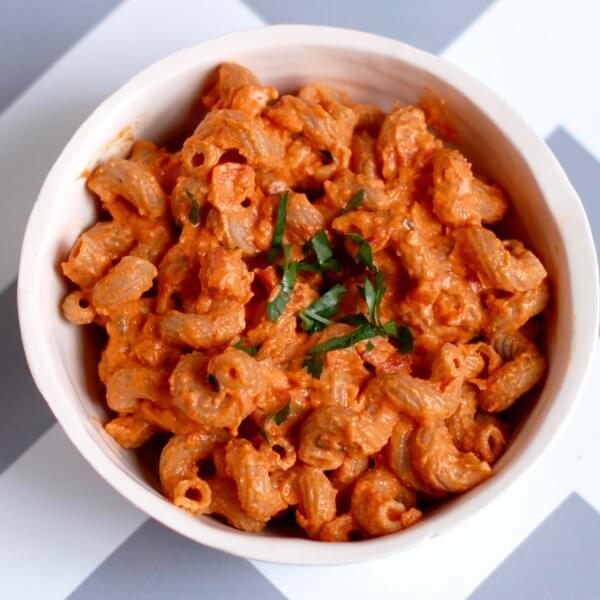 Marisa Moore- Black Bean Fried Quinoa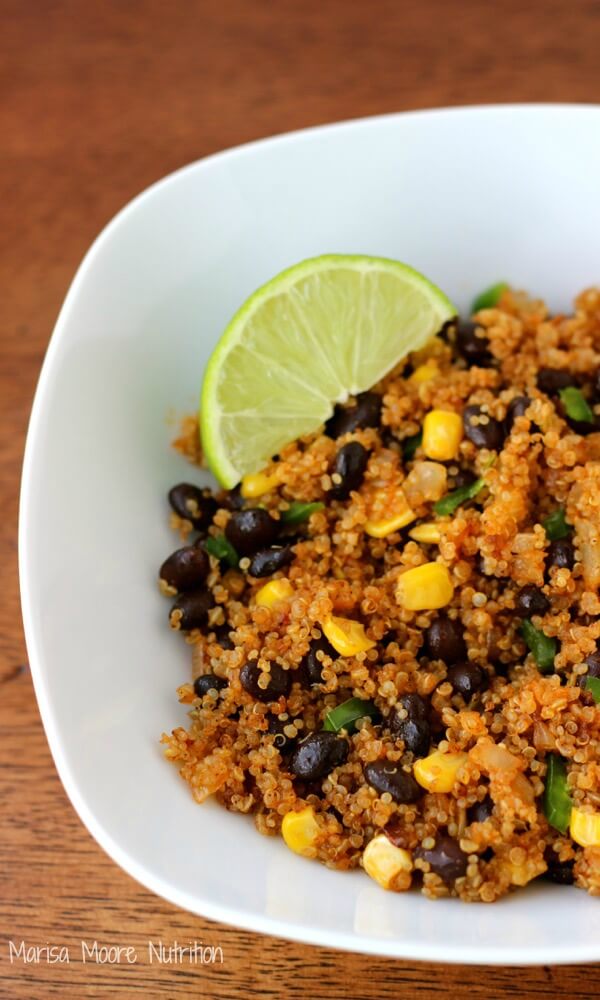 Juggling with Julia- Spanish Brown Rice and Beans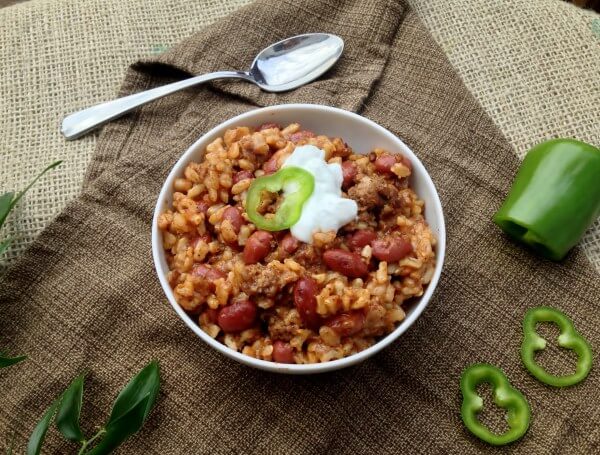 MJ and Hungry Man- Savory Yogurt Bowl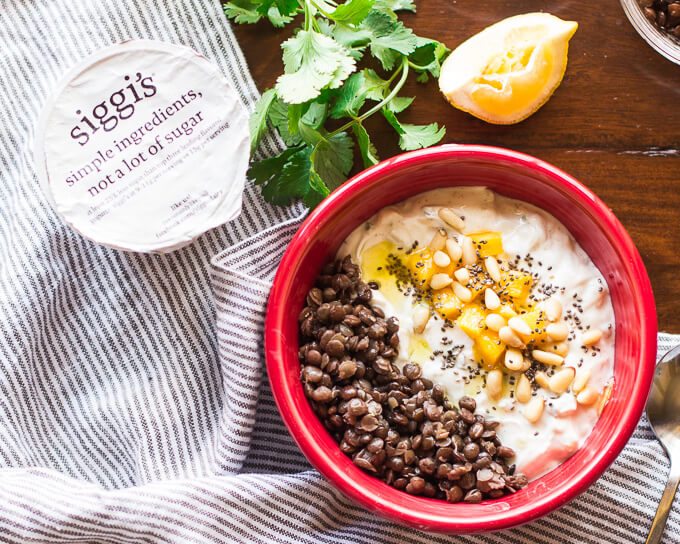 Pumpkin and Peanut Butter- Creamy Polenta with Balsamic Roasted Vegetables and Garlic Chickpeas
Sweet Treats
Ambitious Kitchen- Flourless Black Bean Brownie Muffins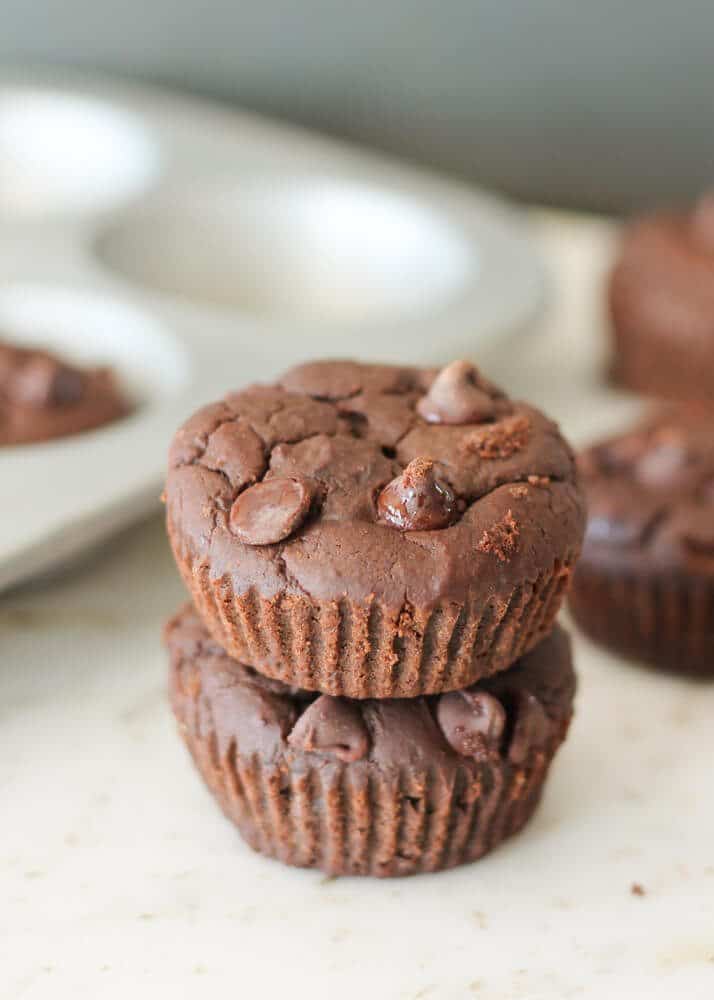 Texanerin Baking- Peanut Butter Chocolate Chip Cookie Dough Bites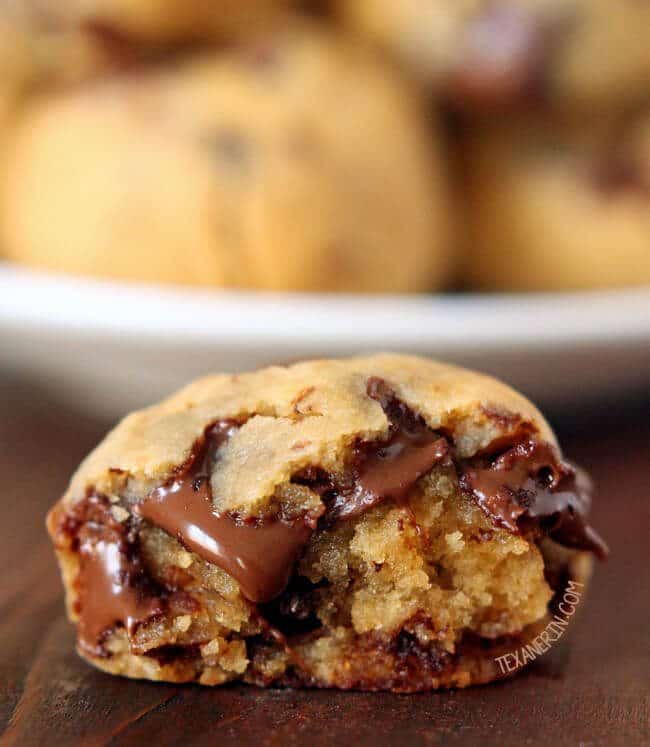 What are some of your favourite lentil and bean recipes? How do you plan to take the #PulsePledge? Leave me a comment below and tweet to us using the hashtag #PulsePledge!
Disclaimer: This post was developed in sponsorship with Sabra Hummus, however, as always all opinions are genuine.
Updated on May 12th, 2020