Spring is in the air, and
Small Town Food Co.
is unveiling a bunch of delicious changes to their already beloved and cherished Parkdale eatery – a Spring Reboot, so to speak!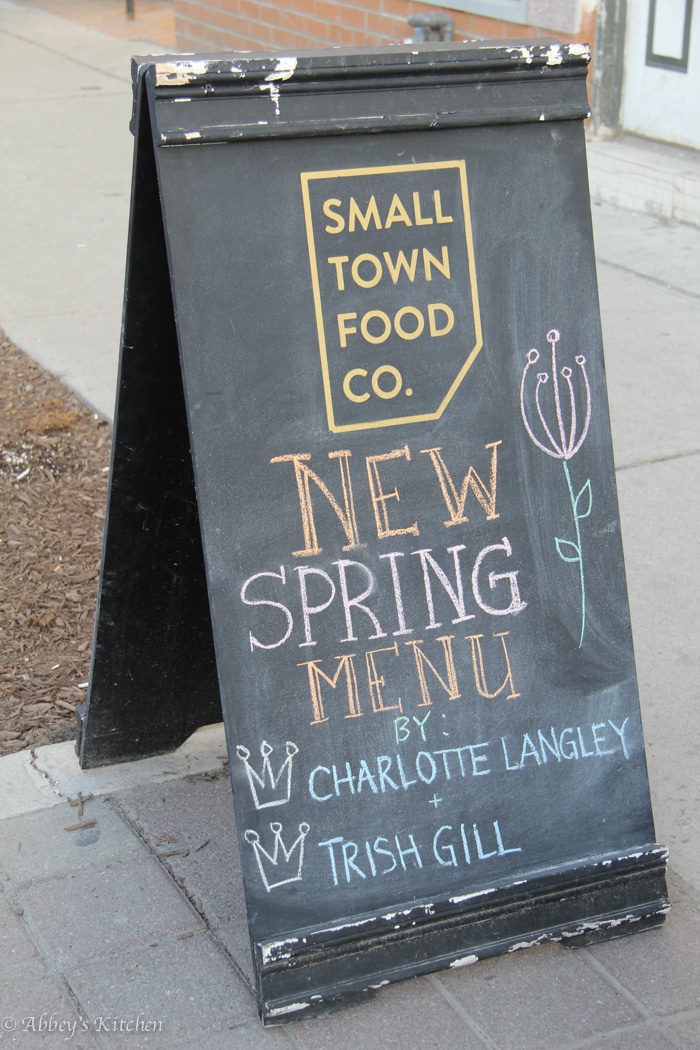 Small Town Food Co. Owners Steve McKeon and Cameron Hutton, Head Chefs Charlotte Langley and Trish Gill (you can read more about these brilliant ladies from my last Small Town Food Co. related blog post here), and new to the family Head Bartender Mike Fortier have let their creative juices flow in their new warm menu with the changing of the seasons.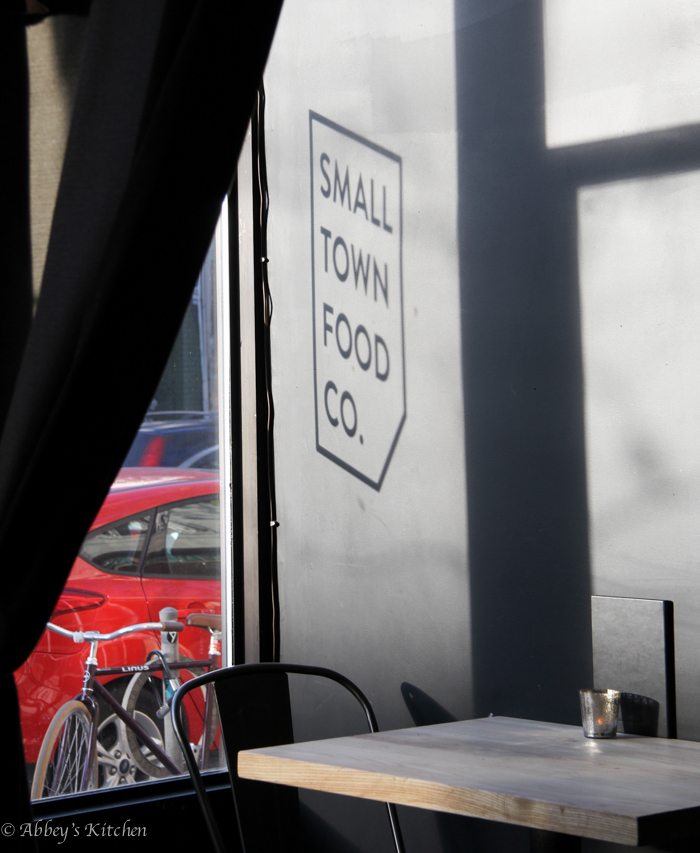 Here's a little background about the amazing Small Town Food Co. (in case you missed my last post about them). Owners Steve McKeon (Wrongbar) and Cameron Hutton (The Drake Hotel) dreamt up and created Small Town Food Co. in celebration of their childhood memories and small town upbringings in rural Erin, Ontario.  Small Town Food Co. offers an elevated approach to comfort food fare, and provides homegrown hospitality to the refined city palettes of Toronto locals.
Co-Owner Cameron Hutton explains: "In the past three months we have implemented a number of internal changes and have been creatively identifying way to tell the story of our small town upbringings, while breathing new life into what we do. We are thrilled to share this new direction with our customers and give them a little taste of who we are and where we came from." With passion like that, these new changes must be good!
Of course I couldn't wait to learn all about (and taste – that is the foodie in me speaking) the eats of the new food and beverage program, so I was happy to hear that Small Town Food Co. would be hosting a Spring Tasting Event. Small Town Food Co. held their Spring Tasting Event on May 6th and I can promise (from personal taste testing expertise) that the new menu items are a must on your Spring foodie "to-do" list!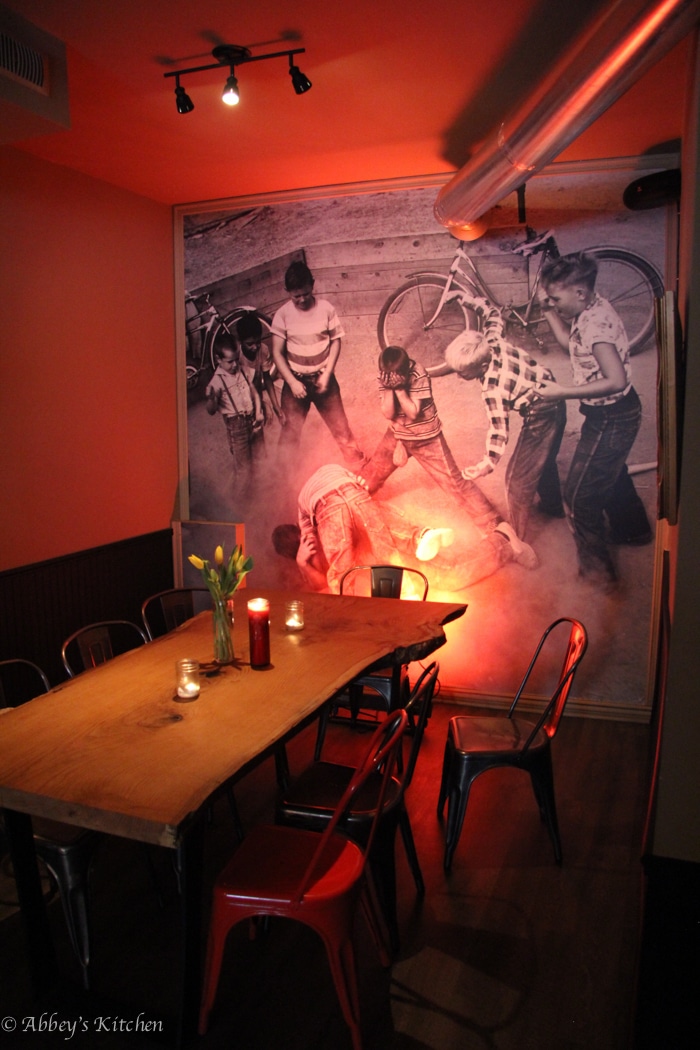 An important change to note for this Spring Reboot of the Small Town Food Co. is the shift from traditional British and French gastro pub style fare to Canadian comfort food. Chefs Langley and Gill rock this style of cuisine, and anyone looking for small town fare with a big city twist needs to check it out!
The new Food and Beverage Program is broken down into two menus, "Small" and "Not So Small" – all of which are meant to be shared with your special someone, or with a great group of foodie friends!
Small Town Food Co. is amplifying their weekly schedule with the addition of nightly programming. Monday through Saturday they will be introducing a sharable prix fix menu, burger and beer pairings, rib night, and a staff inspired feature to add even more excitement and fun to the great vibe they already have. Additionally, they will be adding live music to Friday and Saturday night dinner services to keep the party bumping.
Check out the amazing new drinks I got to try from the already amazing artfully handcrafted cocktail menu served up by the classy and talented Head Bartender Mike Fortier.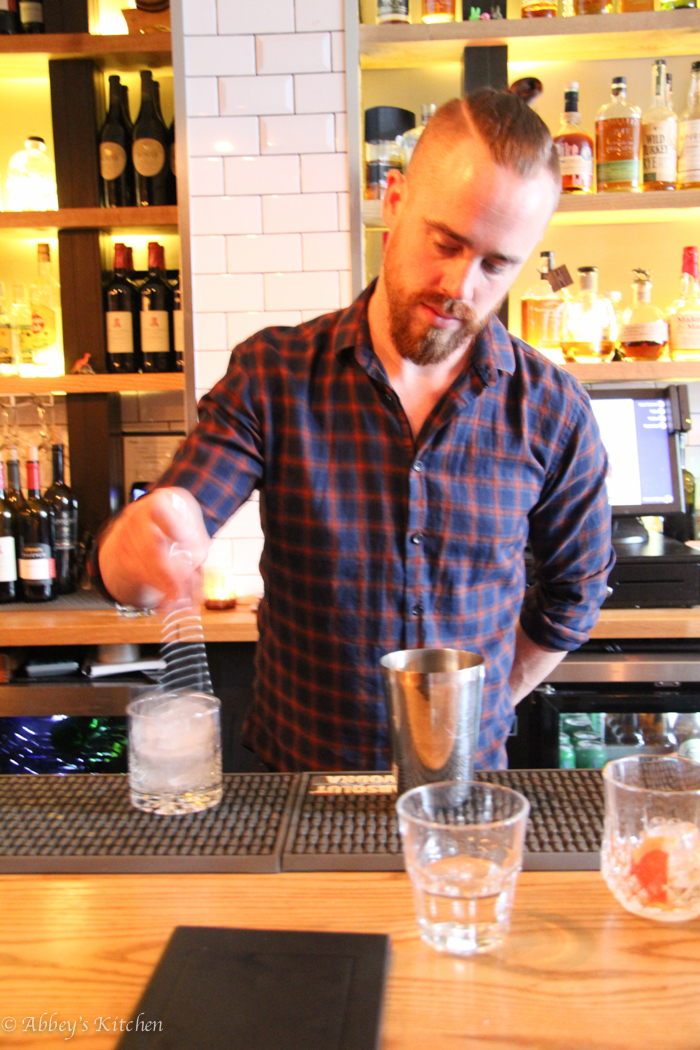 Road to Avonlea
Rye, Raspberries, Fresh Basil, Lemon Lavender Honey, Ginger Beer
My favourite drink of the night! This cocktail was so refreshing and fruity – just perfect for pairing with an endless variety of bites.
Happy Endings
Chamomile Infused Sake, Tequila, Honey Syrup, Thyme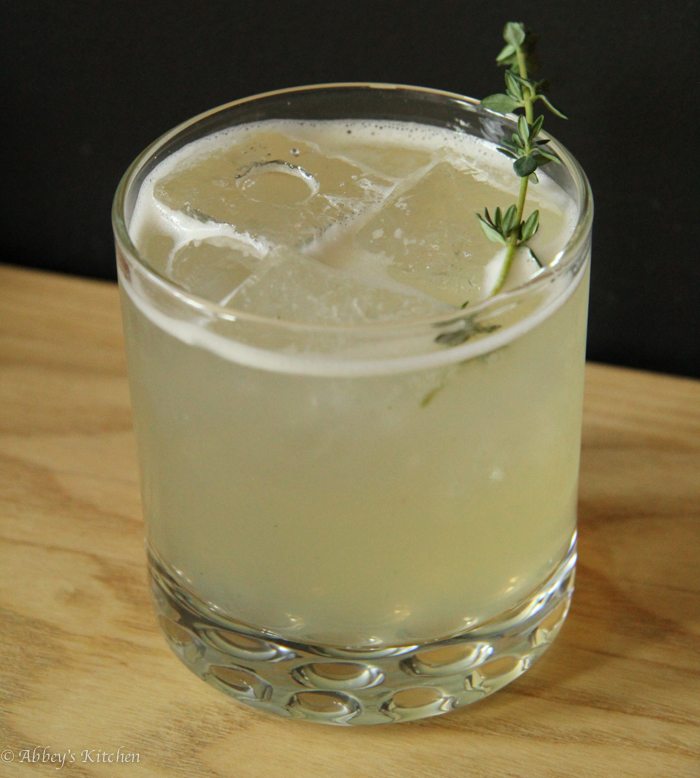 Your World vs. Mine
Mezcal, Punt e Mes, Amaro Nonino, Luxardo Maraschino, Wormwood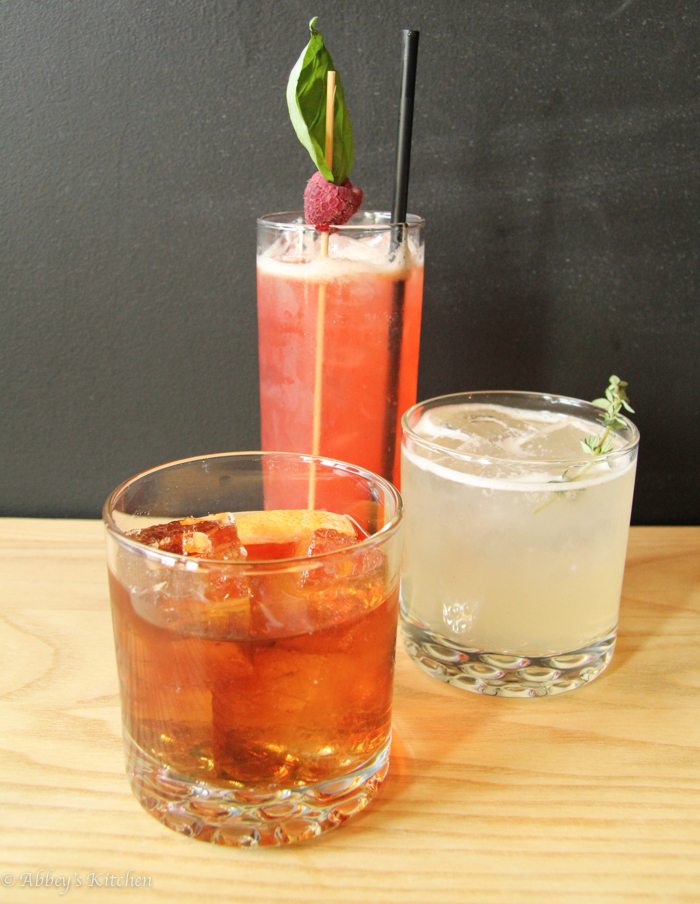 Small Town Food Eats
And now lets move onto some of the perfectly crafted dishes by the talented Chefs Langley and Gill.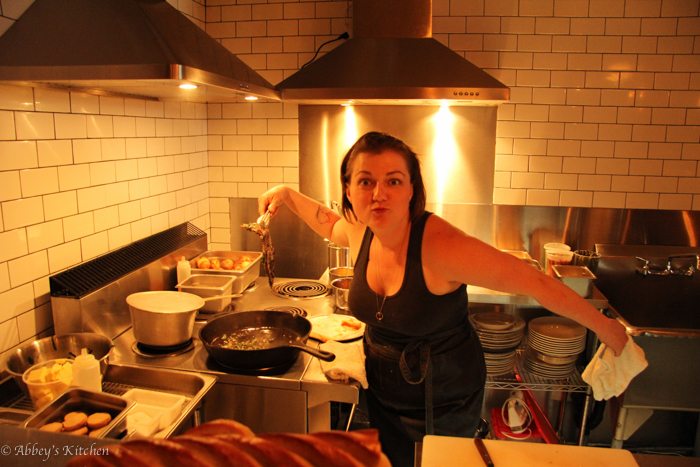 "Small Plates"
Mushroom Terrine
Chevre, Rapini, Grainy Mustard, Maple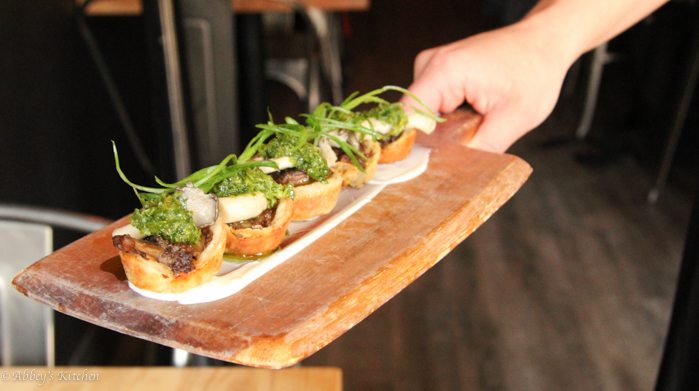 Albacore Tuna Tataki
Rare, Dill Aioli, Potato, Celery, Cucumber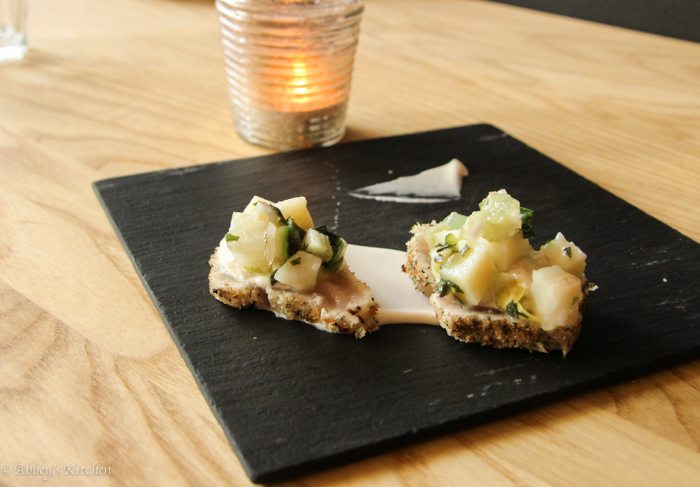 Foie Gras Torchon
Bone Marrow, Raspberry Jam, Pomello Mustard, Buttery Toast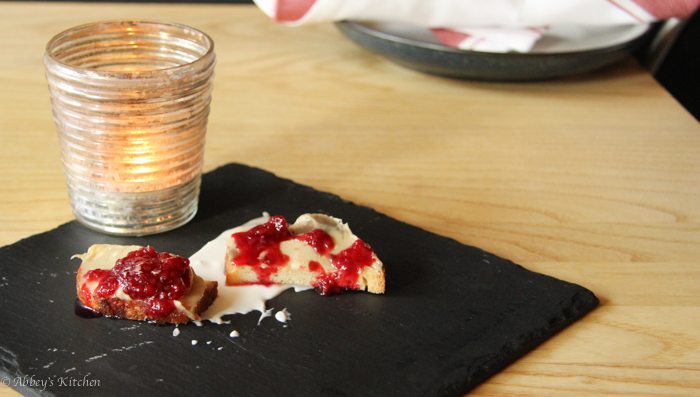 "Not So Small"
Country Ham
Scalloped Potatoes, Cream Corn, Honey, Pineapple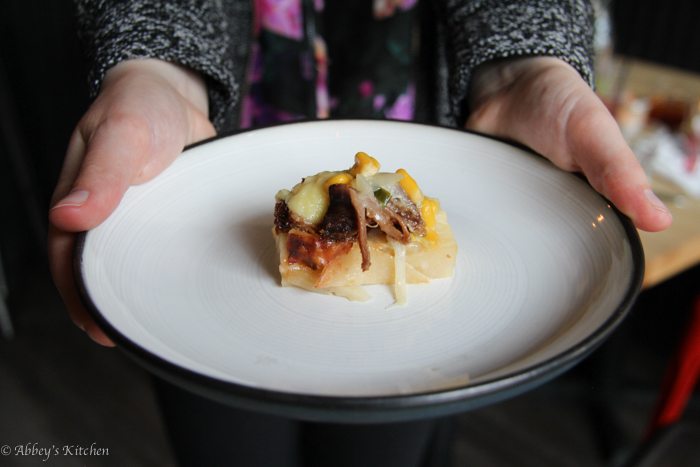 Rib Roast
Stuffed Yorkshire Pudding, Peas & Carrots, Tarragon Mint Emulsion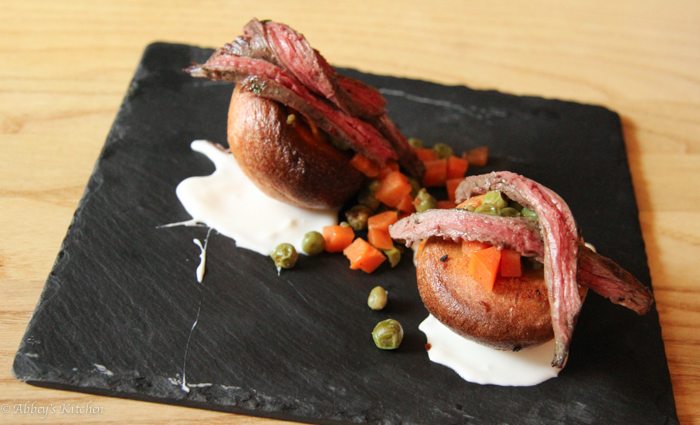 I can't forget to mention the yummy pre-packaged general store inspired snacks now being offered at Small Town Food Co. on their "Bar Snacks" menu– including a fresh take on trail mix, chocolate bars, and the 90's classic "Lunchables".
I was super excited to try these gourmet and chemical free Lunchables because I was never allowed to have them as a kid (could my inner RD have been channeled through this experience?)
Chocolate Bar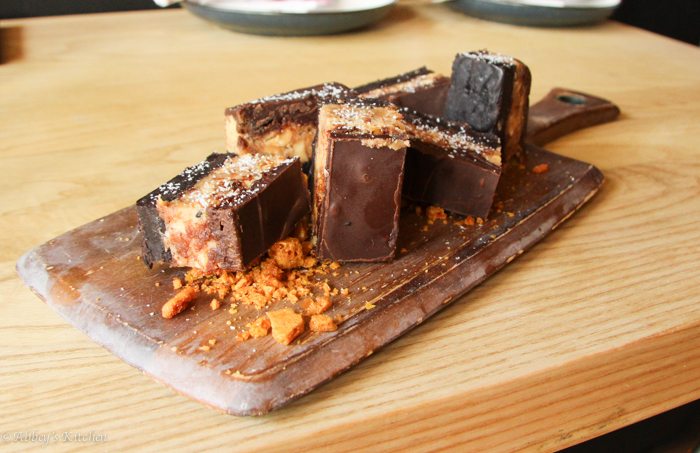 "Lunchables"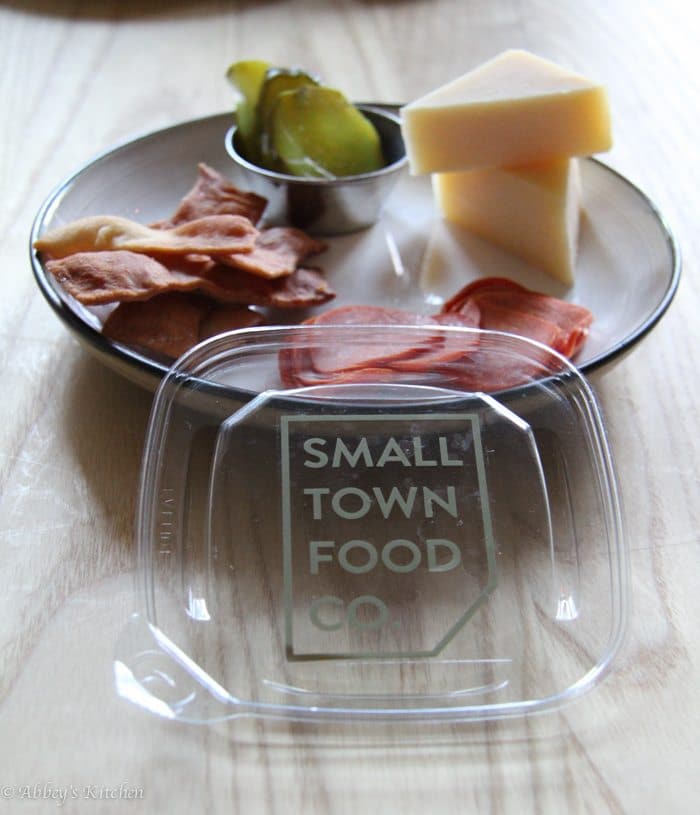 Overall the Spring Reboot of Small Town Food Co. was a huge success and I can't wait to come back and try more of their new menu items! They are open Monday to
Saturday, Kitchen 6:00PM – 11:00PM, Bar & Snacks until late.  For more information on Small Town Food Co. check out their website here.
Contribution by AK Taster Christina Bieniek
Disclaimer: The preceding meal was complimentary, however, as always, all opinions are genuine.