I share my top 10 business tips for food bloggers, entrepreneurs & influencers that I learned in 2016 and I share my professional goals for Abbey's Kitchen for 2017.
Hello lovelies, and welcome to a new (and hopefully much better) year. I know that 2016 was pretty messed up for the world (let's not get into politics here), but I hope each of you had something good come of it.
It was a busy year for me and for Abbey's Kitchen. I got married, renovated a house, and got a cookbook deal with Penguin Random House. I also learned a TON about business in the process, so I thought I would share my top 10 business tips for food bloggers, entrepreneurs and influencers here.
Top 10 Business Tips for Food Bloggers, Entrepreneurs and Influencers
If something isn't working, cut your losses and move on.

My husband likes to describe me as having "tunnel vision", where if I have a goal or destination in mind I tend to block out everything around me and push the damn square peg until it fits into the round hole. I guess I just hate the idea of quitting, and I find it particularly hard to call it quits on things I've invested a lot of time and money in. But there's only so long you can keep bandaging up problems before you rip off that band-aid and face the bubbling wound underneath. This was me with my old website. I spent tens of thousands on my old site hoping that more bells and more whistles would "fix" the problems when I should have just ripped that puppy off and started from scratch. It would have saved me a lot of money and a lot of frustrations and HEYO, look how pretty my new site became!

Just say no if it doesn't feel right.

My mom always taught me to say yes to new experiences, and when I was starting out "say yes" would have been in my top 10 business tips because it had honestly brought me so many opportunities. But I'm at a point now when I have a lot of awesome experiences coming my way and I can pick and choose what will better my brand (or pay me fairly). This year, I turned down a lot of opportunities because I didn't feel like they aligned well with my brand or they just weren't valuing my time appropriately. And honestly, each time there's this tiny bit of anxiety as an entrepreneur like, "what if that was the last gig I get offered?", but the anxiety I would feel taking a job that didn't sit right in my gut would be 10 times worst. Also, I've thought that a million times and here I am still working my ass off.

Relationships are KING.

This year was my busiest by far, especially with my cookbook testing, so it could have been really easy for me to hide away in my office, get my shit done and pass on opportunities to go out and network. But I didn't. Even though going to events and parties often seems like a social hour, I penciled it in like legit work. Speaking to brands and agencies, even to just introduce myself, lead to future (paid!!) work, and hanging out with fellow bloggers and Youtubers helped me land collaboration opportunities. Don't underestimate the importance of showing face IN REAL LIFE if you want to stay relevant online.

It's okay to ask for help.

OK so I'm a perfectionist, and letting go of any aspect of my work is a bit of an emotional struggle. But I got to the point where I could not possibly manage it all and stay sane. I liken the experience to an epidural – once you get it you realize how much BETTER and EASIER and more ENJOYABLE "labour" can be. Figure out what in your job (or life, too – y'all know I don't clean my house) you can outsource and focus on the parts of your job you actually like. Thank goodness for my amazing Virtual Assistant, Savannah, my agent, Tyler, my producer, Kyla, KIN Community, and my small team of contributors, interns and volunteers. Without the Abbey's Kitchen team, I would be severely overworked, under-rested and probably divorced.

Make Your TO DO List Your Bible.

I have always sworn by a to-do list because I like the satisfaction of crossing stuff off. Yes, some days I would put things like "shower" and "eat" on the list just to get a little pat on the back. But at one point towards the end of the year, I got so busy with my cookbook, I forgot to write out my list and didn't realize I forgot a few assignments until my client emailed me about them. It was bad news bears and just reminded me how impossible it is to remember everything when you're slammed as F. So on Sunday, I like to create three TO DO lists – one for the whole week, one for the long term with all due dates listed in order, and then a daily to do list for each day of the week ahead.

Set Expectations Clearly when People Work for You.

Okay, so call me harsh but I'm feeling a bit jaded on this one. Gah, having someone fix a few things on my new website was the BANE OF MY EXISTENCE this year. What should have taken 2 weeks took 6 bloody months because I was too nice to lay it into the guy early on. But when I finally said GET THIS SHIT DONE OR I'LL FIND SOMEONE WHO WILL, ta-da, things started to move. Bottom line, you don't have to be a bitch, but set out some serious timelines and expectations so there are no surprises on either end.

Be cool with criticism and feedback.

Did I mention I'm a perfectionist? Well, being the Type A crazy woman I am, I tend to be pretty hard on myself when feedback isn't just "GREAT, WE LOVE IT". This year, my producer Kyla (the woman who slaps sense into me following my weekly work-related panic attacks) had to remind me quite a bit that constructive criticism needs to be expected at this level and doesn't mean I'm sucking at my job.

Carve out YOU time (and US time, too).

So this has been a hard lesson for me to learn, and one I'll probably continue to learn for ever and ever and ever. I was raised by two workaholics, and now I have a tendency to think I am only productive when I'm working my ass off. But after a very busy year, I'm starting to learn that sometimes you need to carve out time to chill the fuck out in order to work more efficiently later on. So for me, that has meant a pretty strict "ME" routine that I try not to mess with. I go to the gym every morning no matter what the day has ahead where I not only work out, but I also get to socialize with some pretty rad women. I then try to work "smart" for the bulk of the day, and stop by 7 PM (sometimes a bit earlier like on Fridays which are a bit of lazier day). I also don't work on weekends unless I have a shoot or segment on Monday morning, so I can spend those two days being active and hanging out with my husband. So even though I have a business that also happens to be intimately wound up in my own personal life, I am trying to separate them as best as I damn well can.

Read contracts- and read them FUCKING CLOSELY.

Yep, I have made a lot of careless mistakes signing off on things I would later regret, and it's only taken me about 200 contracts to start to catch most of them. This year, there was one situation in particular where I was offered a TV show but when we analyzed the contract, we realized it was so unfavourable to me that I had to pass. The bottom line is, learn how to read a contract. If you don't know, get an entertainment lawyer to look at it (I always do this anyway for larger, longer term contracts).

Let go of perfect and be yourself.

Seeing a theme here? Watch my first YouTube videos and you'll see that I was hell bent on reciting a script I had written perfectly. But what I learned through reflection was that saying something perfectly isn't real life, and people are less likely to be able to relate to perfect blonde pin-up dolls. Watch a lot of my videos now and you'll see the real me – the good, the bad and the off-the-cuff ugly. The real Abbey still likes to play dress up, but she's also crass (excuse my language), silly as hell (watch the bloopers), and has a lot of funny characters (hello, Debbie). You're either going to like or hate the real me, but I'm happier going with the flow so deal with it.
I hope those top business tips for food bloggers, entrepreneurs and influencers were helpful. As an entrepreneur myself, I know I am always learning and at least attempting to apply what I've learned to my business. So with that said, I wanted to share some things I hope to accomplish and share with you this year.
What to Expect from Me & Abbey's Kitchen in 2017
Our Videos
I think I've finally got my groove when it comes to our Abbey's Kitchen Youtube videos. Kyla and I made it a mandate to really experiment for the first two years, and I think we have figured out what kind of content does best. I can promise you'll see more of your beloved Debbie, more crazy diet tests, and more amazing collabs with other like-minded Youtubers. We have also toned down the branded content quite a bit, focusing on just a few key branded pieces to supplement all of the awesome crazy Abbey style videos. I am also hoping to be sharing more behind the scenes content on Snapchat, Instagram and Facebook Live. In other words, you're going to get more real, true, crazy, super authentic Abbey which (for better or for worst).
My Blog
This year, expect more tough controversial diet questions answered, and more of the awesome healthy recipes you love. I'm on a breakfast kick these days, so I'll probably be busting out some more of those morning goodies soon. I also would like to get a little more personal with you all. I plan to spend a lot more time sharing more raw, opinion-based pieces with you, hoping to answer the questions you have about me as a person, rather than Abbey's Kitchen as a brand. And if you have questions, ask them in the comments or by sending me an email ([email protected]), because I will do my best to answer.
The Book
I spent from August to December writing the recipes 3-4 days each week and as of Dec. 24th, I'm done that beast of a project. So now, we start to write the copy and shoot the photography (aka. the fun part). This book is all about finding the pleasure in food and letting go of the dichotomous good food/ bad food mentality we have all been sold as women. So I'll be digging deep into my own experience as a woman in a body-obsessed world, and would love to hear your experiences as inspiration. If you ever want to leave a comment on a blog post or send me an email ([email protected]), know that I am reading, and I am listening.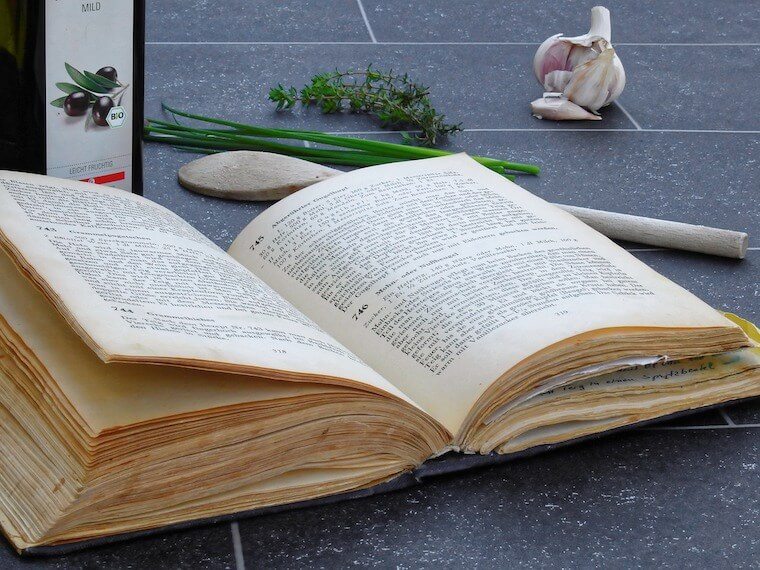 TV and Other Media
By November, I was already pretty booked up for campaigns until the end of February, which is pretty awesome if you ask me. So far I am scheduled to work with Jamieson Vitamins, Catelli, Sunkist, Wonderful Pistachios, and Green & Blacks Chocolate on various TV and spokesperson campaigns. This really is my favourite kind of work because it allows me to bring together all of my favourite activities and constantly stay on my toes. I also will be speaking at a bunch of conferences this year which I absolutely love- getting that instant feedback from an audience is so incredibly gratifying.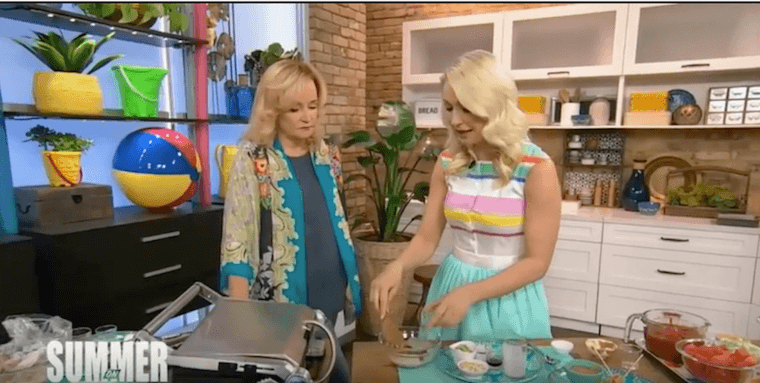 Professional Development
I know a lot of people just think that "practice makes perfect" but I also believe it can be easy to get stuck in mediocracy or even bad habits if you don't stop to re-evaluate and get better. So to give myself the media boost I need to help me get to the next level, I refreshed my skills with a media training session in December. I'm also starting "voice training" to help me gain a richer, more assertive tone with my voice, and am heading back to Second City for improv classes! This year, I'm making professional development a huge priority.
So there you have it guys, some top business tips for food bloggers, entrepreneurs and influencers, and my own way of applying these tips for the new year. I hope you'll stick around this year by subscribing (see the bar above to receive a FREE Meal Plan E-Book!) and head over to my YouTube channel to subscribe here, as well!

Now, I want to know:
What do you want to see more of this year from Abbey's Kitchen?
What burning nutrition questions do you have that you want to see investigated IN DEPTH?
What recipes are you dying to see more of?
Leave me a comment below and I'll add it to our content list for 2017!
Happy new year- let's make 2017 delicious!

Updated on January 28th, 2020