Mexican food has got to be the most popular cuisine in my kitchen. And yes, I'm a dietitian. I think Mexican food has gotten itself a bad repuation in the health department particularly because so many "Tex-Mex" style restaurants or chains insist on deep frying everything and serving it drowned in high fat cheese and sour cream.  It doesn't have to be that way!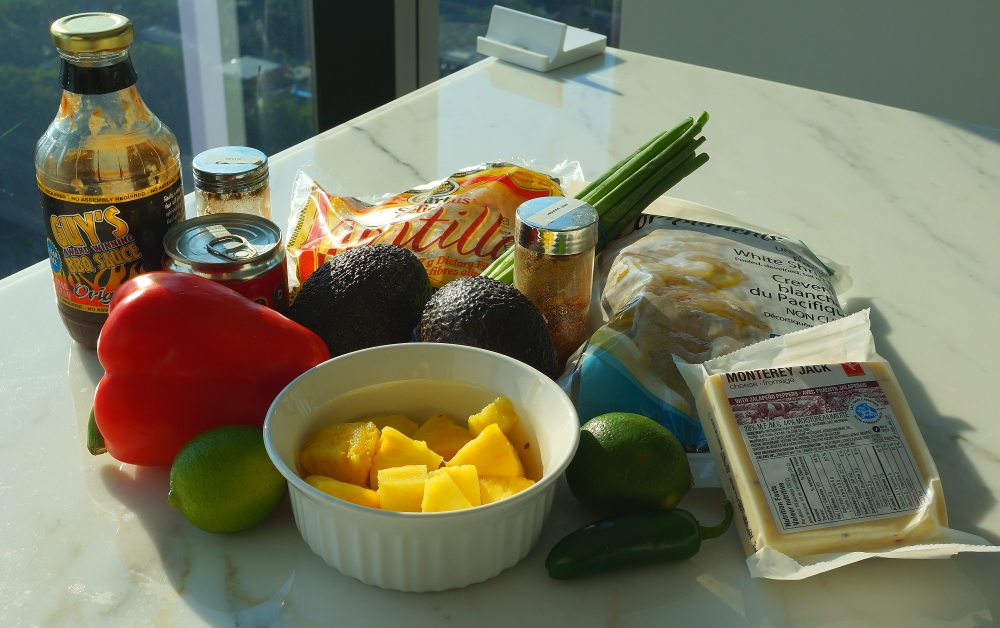 Real Mexican food is actually very healthy and fresh. There are a lot of low calorie vegetables, high fibre beans, and flavourful fruits involved, many of which are readily available in Canada. Think about things like corn, bell peppers, tomatoes (or salsa), canned black beans, chili peppers, avocado, jicama, lime, mangoes and pineapple. These are some of my all time favourite flavours that are so assertive on their own, you need little (if any) meat.  That means that Mexican food is also relatively cheap and great for stretching into large meals when a big group happens to come by.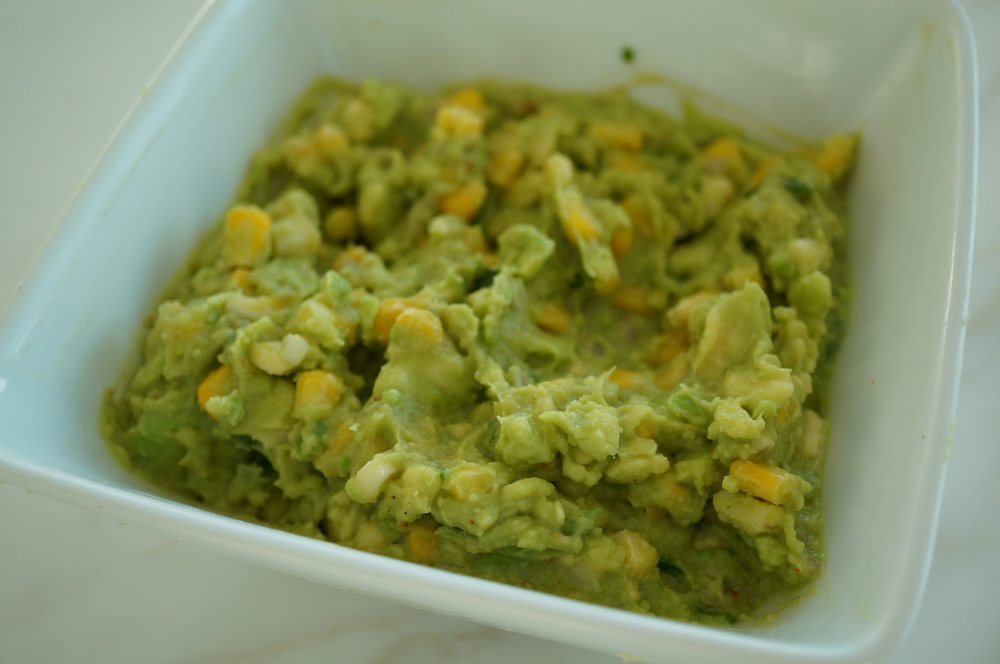 I also really like how interactive eating and serving Mexican food can be.  I love being able to lay out all the components of our meal into little bowls and letting everyone at the table "make their own" tacos, or fajitas. These kinds of meals are great for kids and adults alike, because really everyone likes being able to have a hand in making their own meals.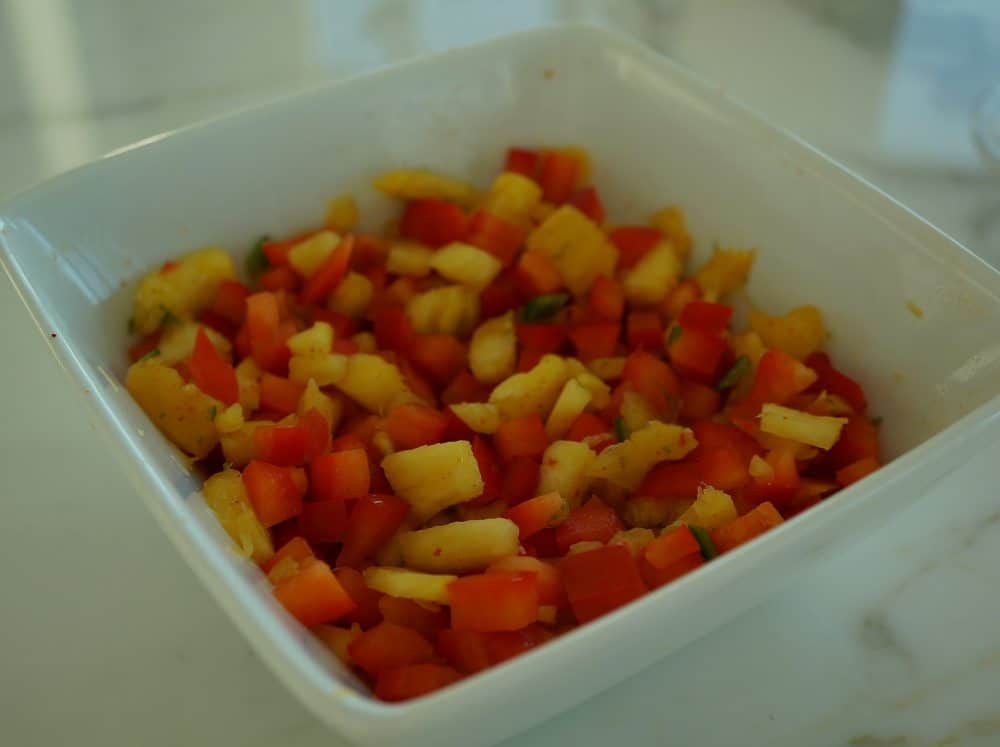 This recipe was somewhat inspired by a recent dinner out to a new Mexican restaurant where we had a really tasty shrimp taco that left me wanting more. I just happened to have a whole bag of shrimp left in the freezer, which are such a sinch to defrost that I could pull this together on the fly.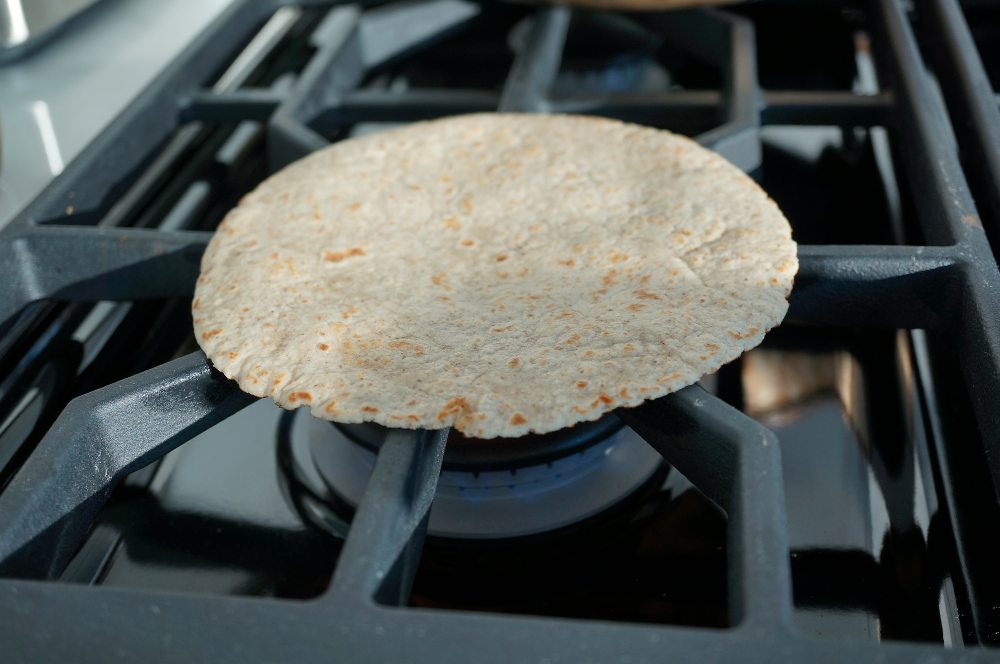 I really aimed to get a nice layering of flavours going on here: the spicy smoky shrimp, the creamy and slightly sweet corn guacamole, and the tangy and bright pineapple salsa.  I also added a little Montery Jack cheese for a hit of salt. Now, traditionally, one would use a corn tortilla for this job, but my partner says they "taste like plastic" so it's whole wheat flour for us.  The flour ones have more fibre anyways, so for us it's kind of a win-win, but feel free to sub in what you like.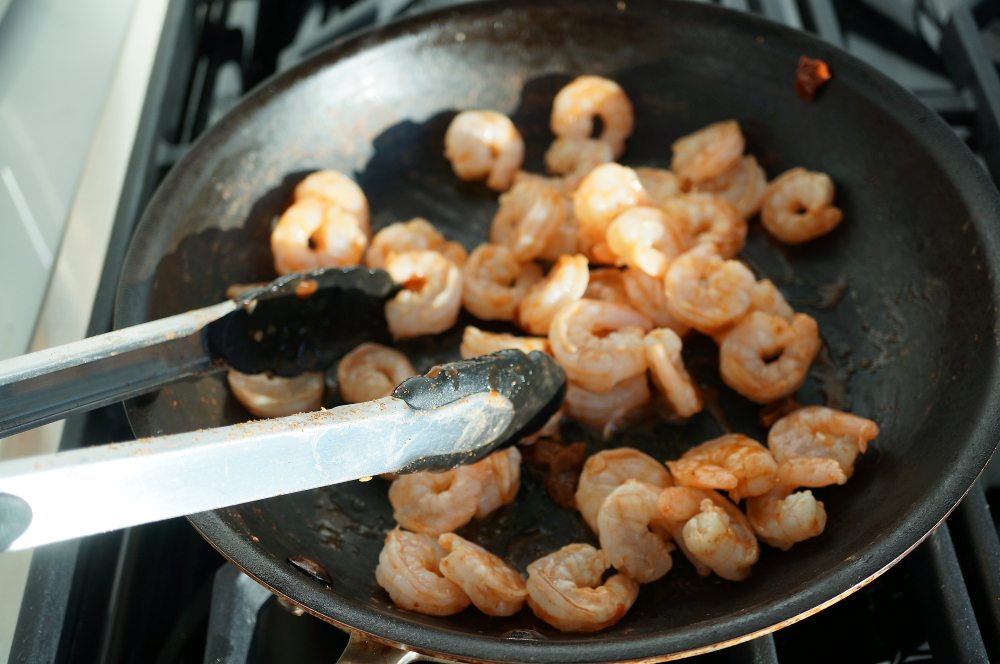 This recipe can also easily be done with shredded chicken or pork, and you can even switch up the pineapple for mango, if you prefer. It will be a bit sweeter though, so you may want to add a little more lime to balance it out.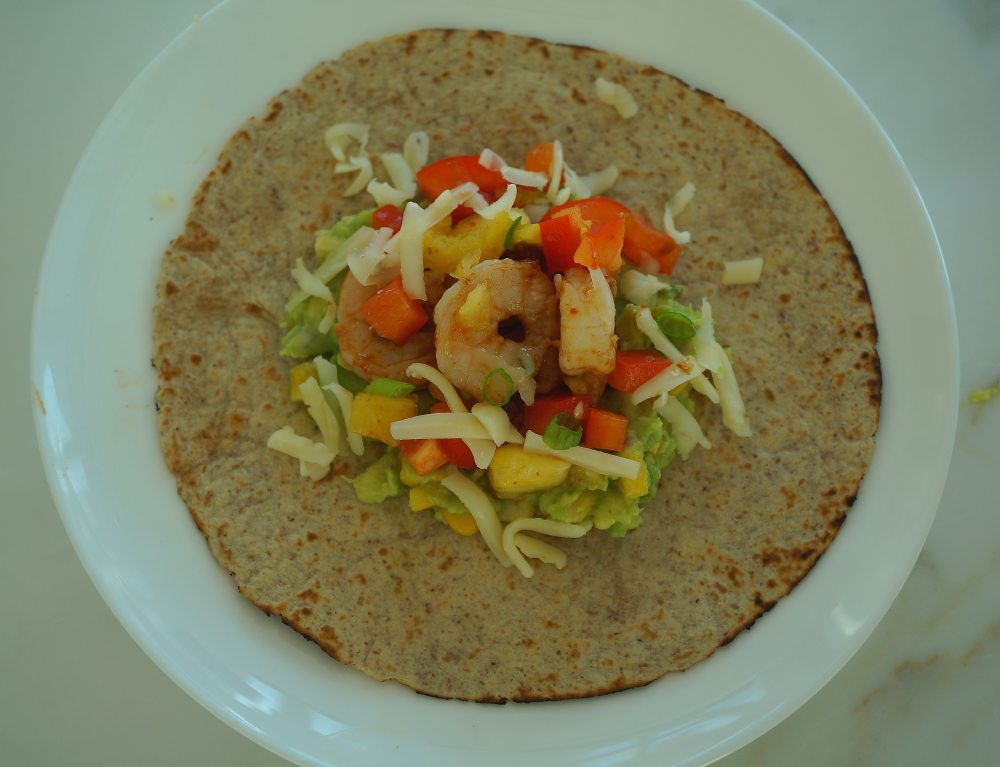 So pour yourself a little Margarita, whip out the tortillas and plan for a Mexican fiesta!  Here's the recipe to get the party started:
Chipotle Shrimp Tacos with Corn Guacamole & Pineapple Salsa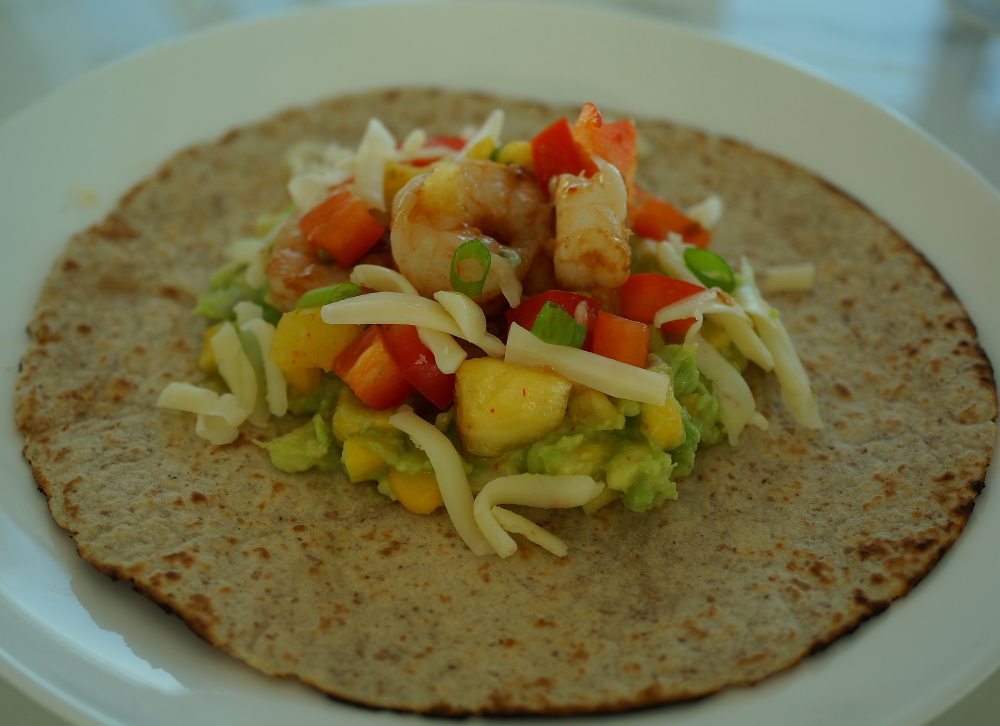 Updated on February 13th, 2016