This decadent Lindt Flourless Chocolate Cake and DIY Chocolate Truffle Tree will become instant hits at your holiday party!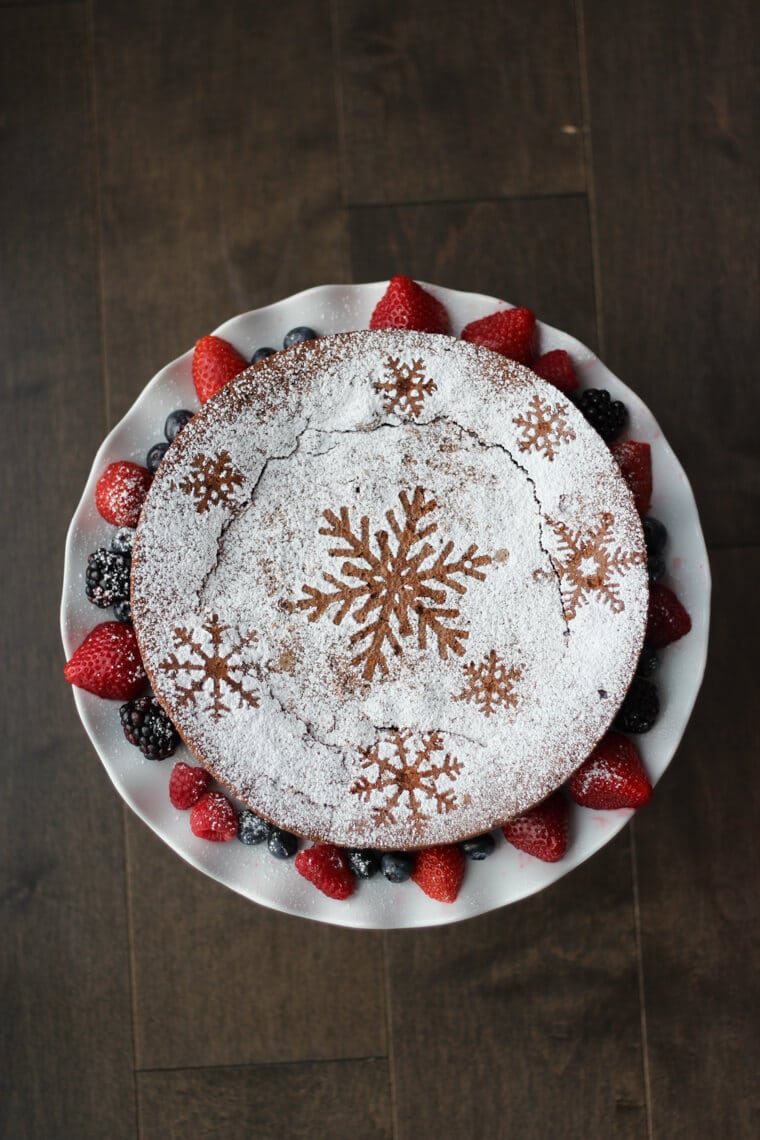 I know what you're thinking- isn't this a healthy food blog? But heck, sometimes a little chocolate IS what you truly need and you might as well go for the goods. There is truly nothing more devilishly satisfying than a Flourless Chocolate Cake. It's rich, it's moist, it's light as air. It's a dessert to satisfy the masses.
Lindt Flourless Chocolate Cake
This Lindt Flourless Chocolate Cake isn't my recipe, but I've already made it twice so I wanted to share it with you all in time for your holiday entertaining. It's actually from Lindt The Season magazine, an awesome resource for recipes, tips, tricks, decorating, gifting ideas, and expert advice. If you're a chocolate lover (hello!), you will love the tasty festive ideas. And if you're an organization freak (double hello!), you will adore the 24-day calendar that outlines your preparation to-do list for the holidays.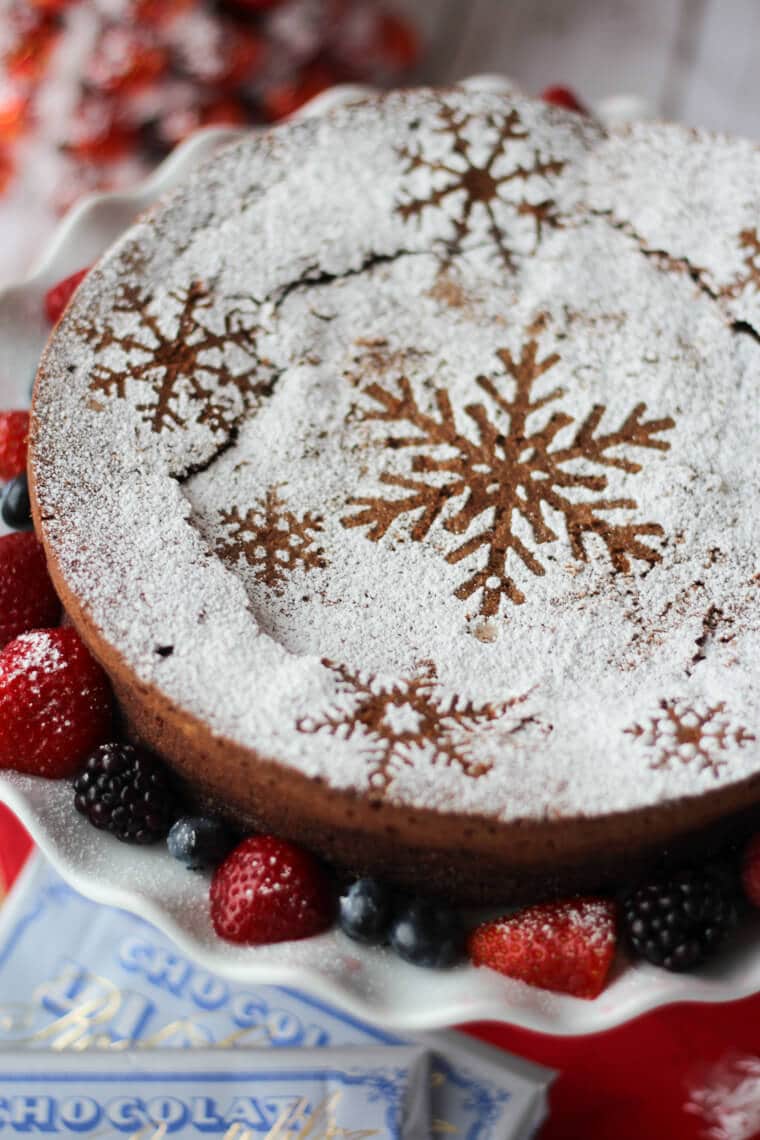 This flourless chocolate cake is actually pretty simple. It's just Lindt chocolate, sugar, almond flour, eggs, butter and vanilla. Seriously, with an ingredient line up like that – how could it not be good?
DIY Lindt Chocolate Truffle Tree
I also picked up this adorable little DIY Lindt Chocolate Truffle Tree idea from Lindt The Season, and let me tell you – it made such an awesome centrepiece in my home. Mind you, by the end of my last dinner party it was literally just a wrapped-up cone with a star on top but everyone got a tasty parting gift!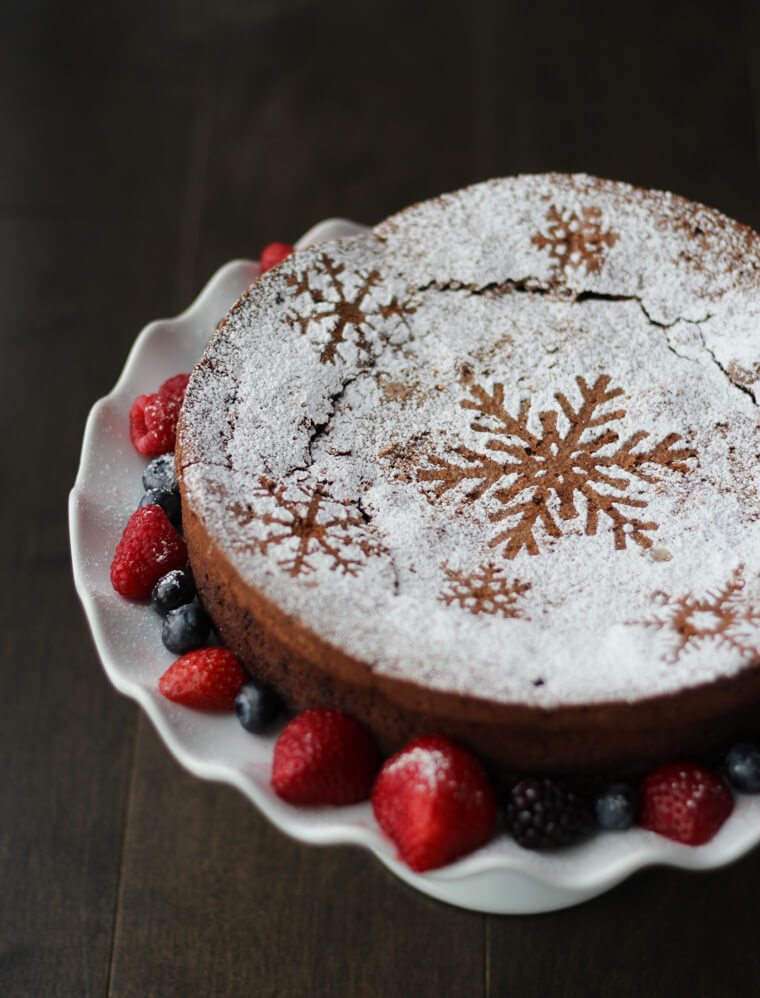 Now that you have some tasty ideas here, I suggest you head on over to the Lindt The Season website to get the full recipes and some of your own holiday inspiration. To help you get started, I'm hosting a contest to win a Lindt the Season $100 Gift Card! To enter you can do any of the following (the more you do, the better chance you have to win!)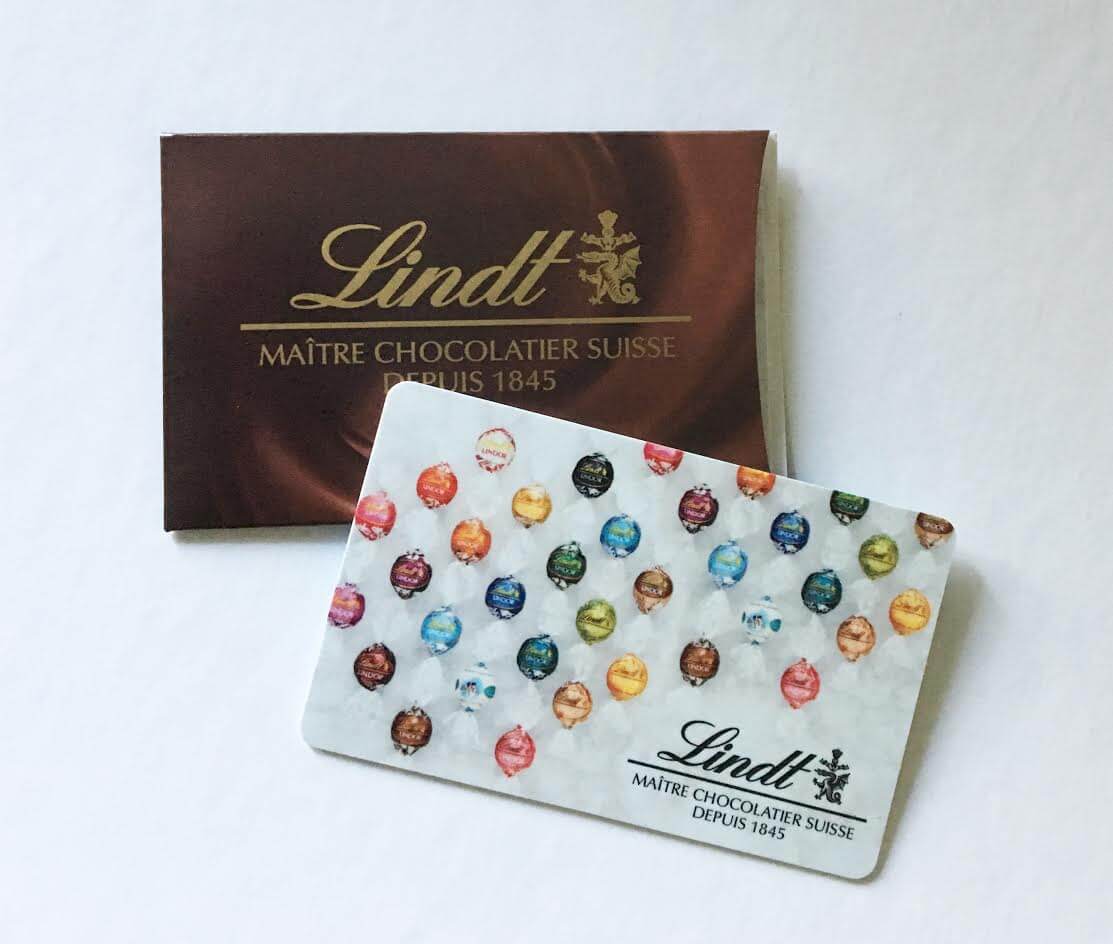 Visit LindtTheSeason.ca and leave a blog post comment on this post indicating which recipe you want to try if you win! (MANDATORY)
Join my subscriber list by adding your name in the email box above!
Subscribe on Youtube (click here!)
Follow me on Instagram @AbbeysKitchen
Like me on Facebook (here!)
Follow me on Pinterest (here)
Tweet about the contest using the hashtag #Lindttheseason
Follow me on Twitter @AbbeysKitchen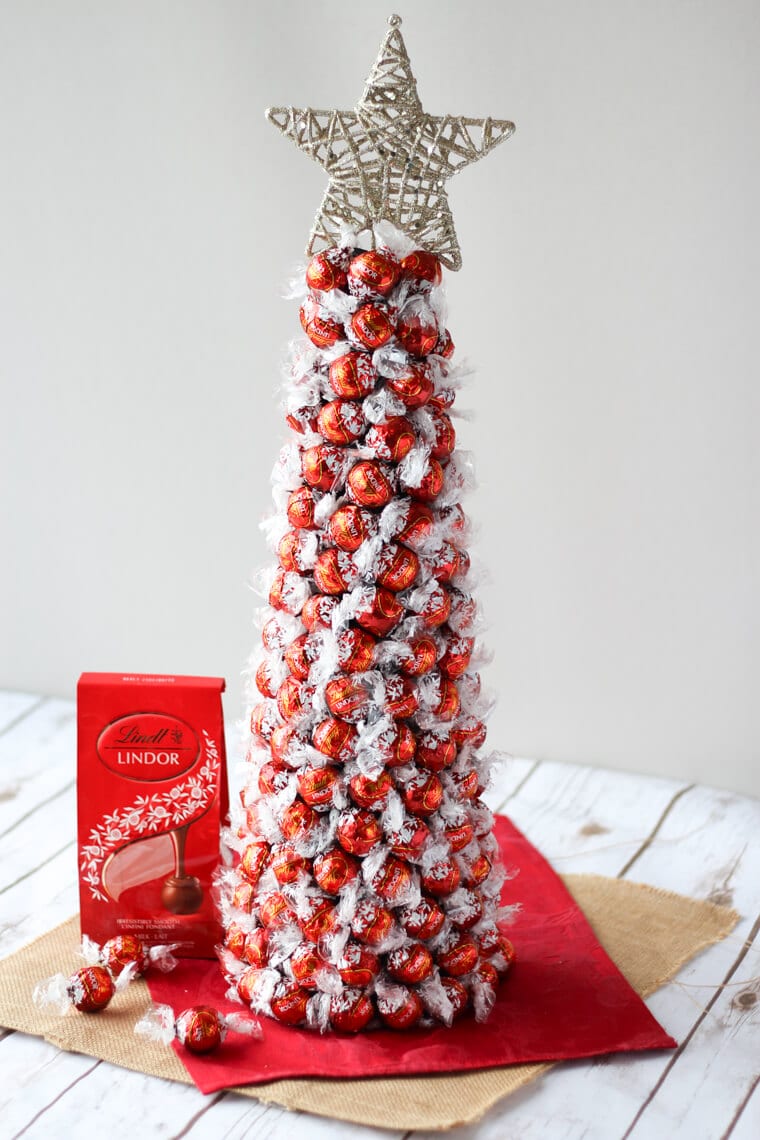 I can't wait to see what chocolate deliciousness you make this holiday, so please do tag #LindtTheSeason and tag @LindtCanada with your creations! Wishing you and yours a delicious (and chocolate filled) holiday season- from my kitchen to yours!
Disclaimer: This post was developed in paid partnership with Lindt chocolate, however, all opinions are genuine.

Updated on May 12th, 2020