This past Tuesday night, I headed over to
the Drake's Sky Yard patio
, to sip and sample Executive Chef Ted Corrado's hot new summer menu.  Now, if you're "new" to Toronto, you should probably just be told that the Drake was been an institution in Toronto for decades, and it's rooftop patio is consistency praised as one of the city's best.  So in preparation of this year's patio season, the Sky Yard got a full redesign and upgrade with new floors, seating and décor.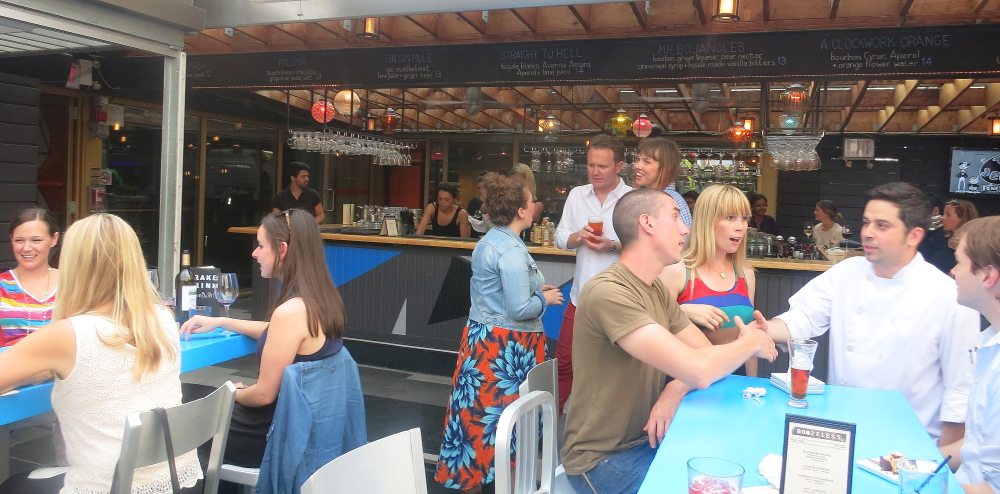 But the patio upgrade wouldn't be complete without a wicked line up of sumptuous eats and gorgeous summer sippers.  So that's why Chef Corrado, or "Teddy" as he's so affectionately called on the Drake's webisode series, has spent the past few months dreaming up the perfect summer menu to complement the sexy Sky Yard. The result is a tempting selection of #foodgasm worthy share plates that are playful, approachable and fresh.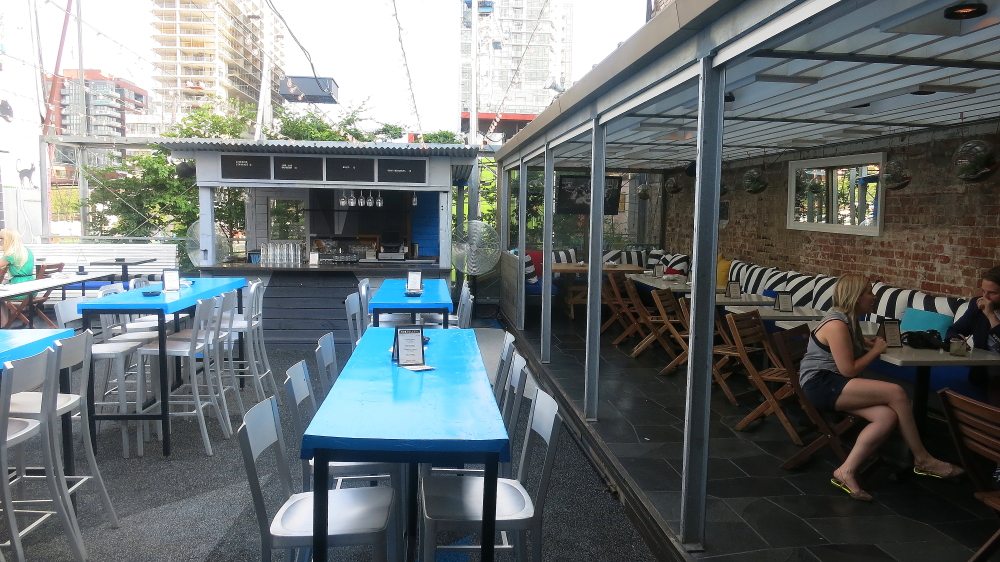 Ted has managed to somehow take all of the comfort classics and give them a serious culinary upgrade by showcasing local Ontario produce, seasonal ingredients and global inspirations. With summer being my favourite season for food, I was super excited to test Teddy's goods. And trust me, you should be too.  Here's a little #foodandcocktailporn and of the goodies we sampled that night.
Guava Margarita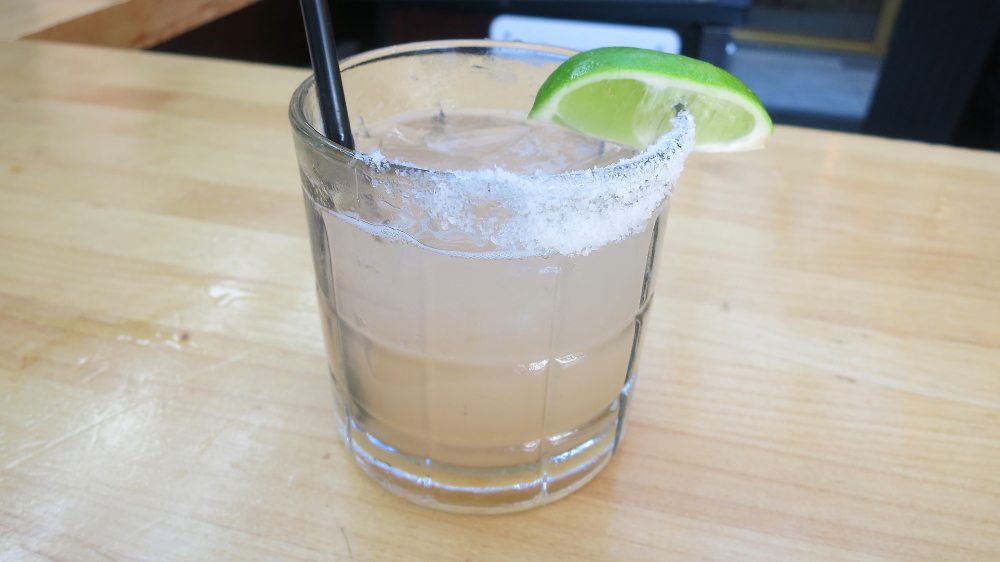 Ontario Burrata Salad with Cherry Tomatoes, Watermelon, Marcona Almonds and Sherry Vinaigrette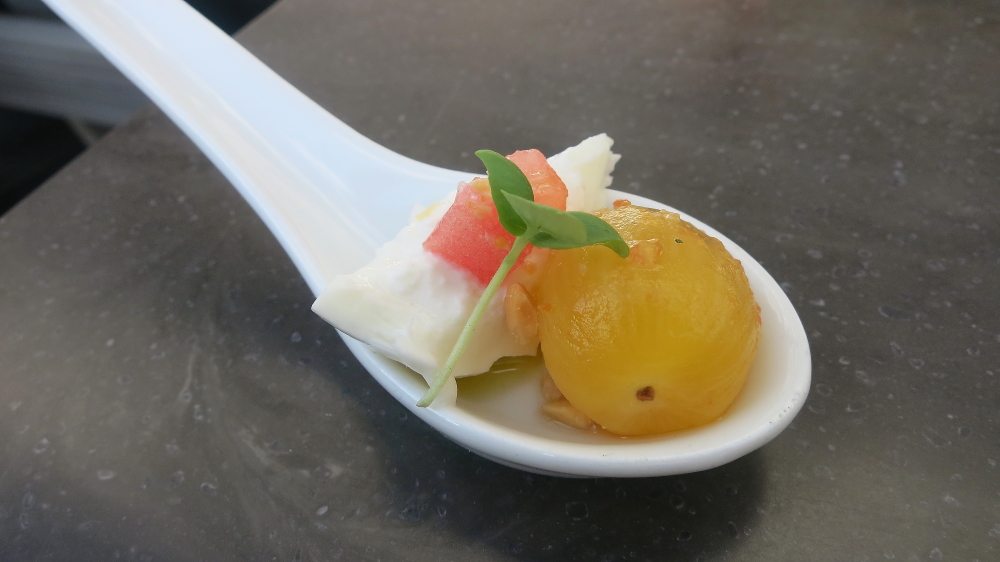 Who doesn't love a good tomato on a patio?
Charred Octopus with Piri Piri Sauce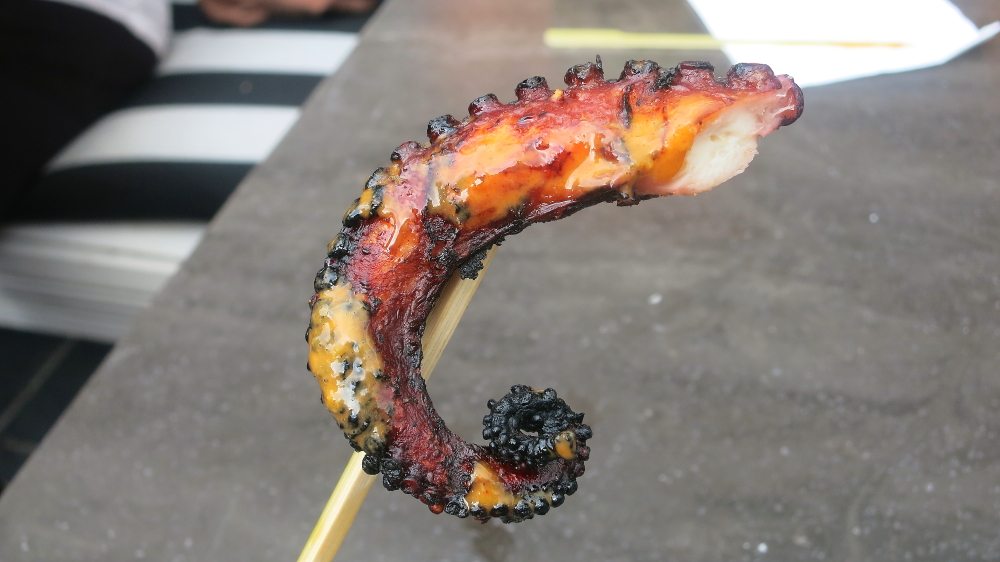 Super crispy with great charr and heat. Yum.
Green Gazpacho with Green Tomatoes, Cucumber, Avocado, Cilantro and Dungeness Crab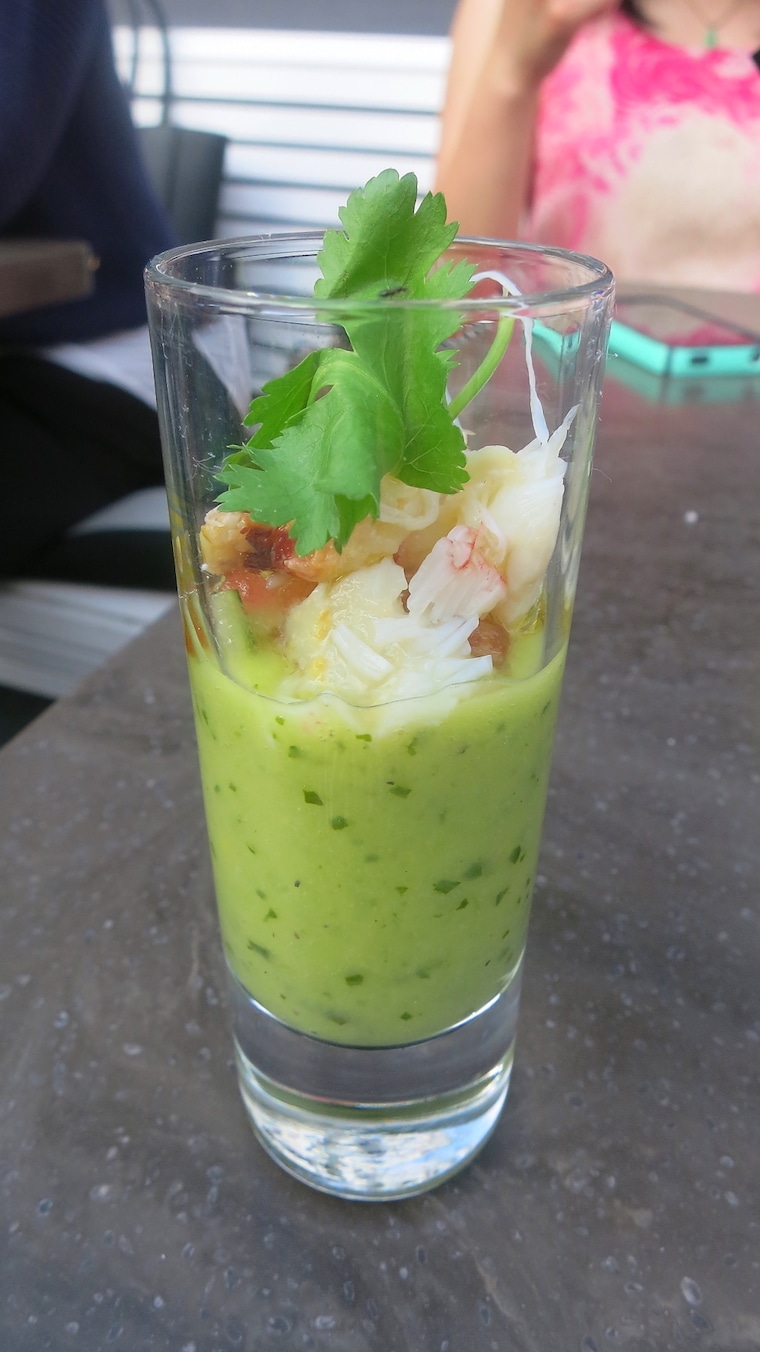 Deliciously fresh and healthy, perfect for beachwear season!
Fried Chicken with Jalepeno Cornbread, Smoked Potato Salad and Honey
Amazing. We all begged for more, more, more. The chicken was crispy and beautifully seasoned and the cornbread was some of the best I've had in a long while. Spicy and not dry. Would love to tuck into a bucket of this!
3 Day Short Rib with Charred Green Onion, Red Potatoes and Creme Fraiche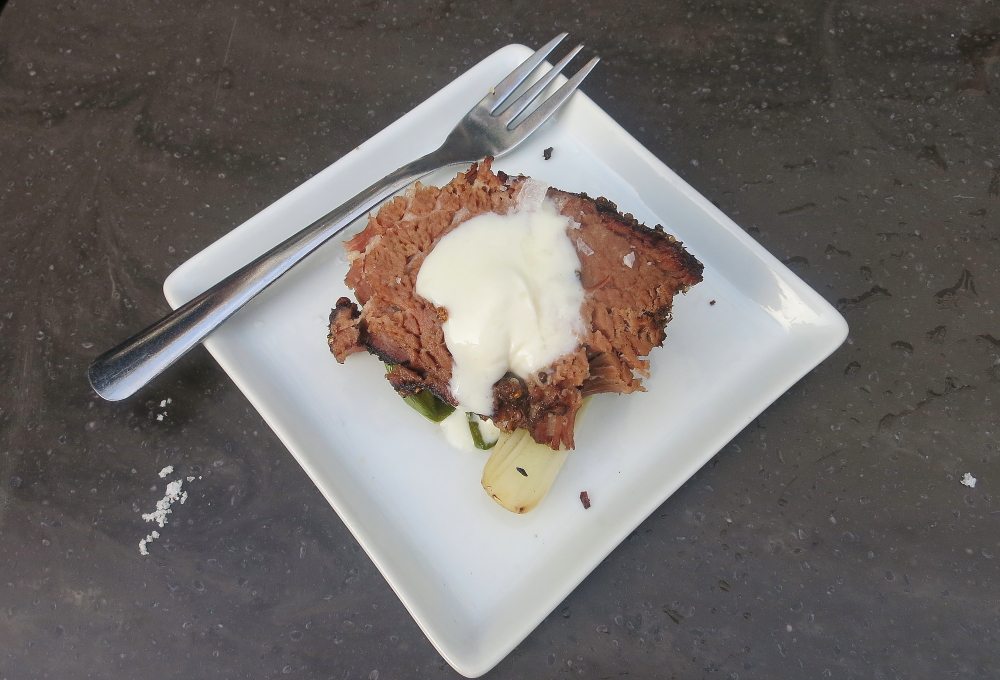 The meat was super tender, and I loved the tanginess of the creme fraiche to cut the richness of the meat.
Flourless Chocolate Cake with Salted Caramel Mousse, Popcorn, Cocoa Nib and Almond Streusel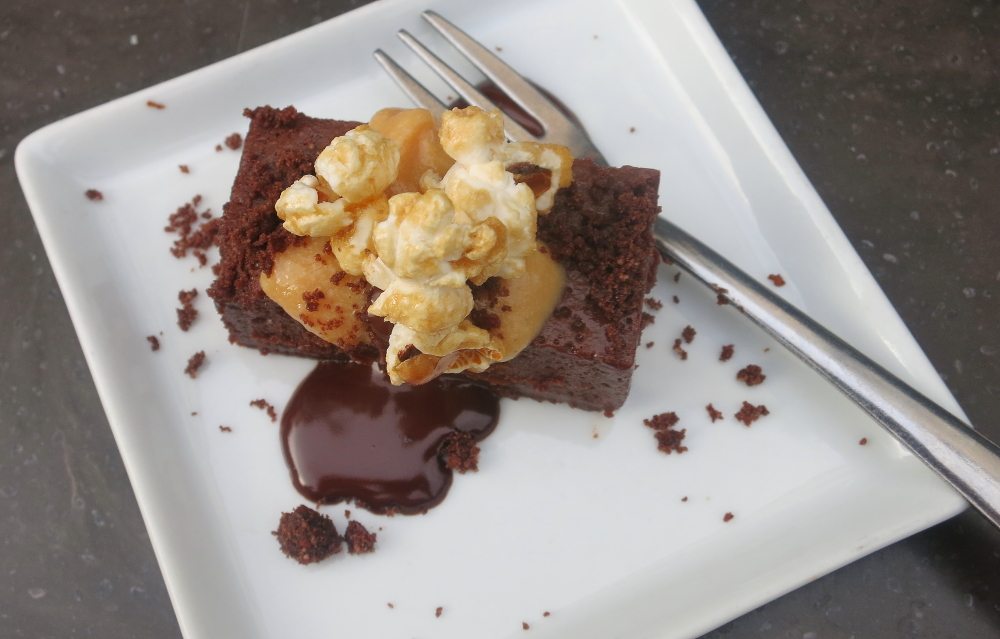 I'm not a chocolate lover, but serve me a slice of this heaven any day (with extra caramely popcorn, please!)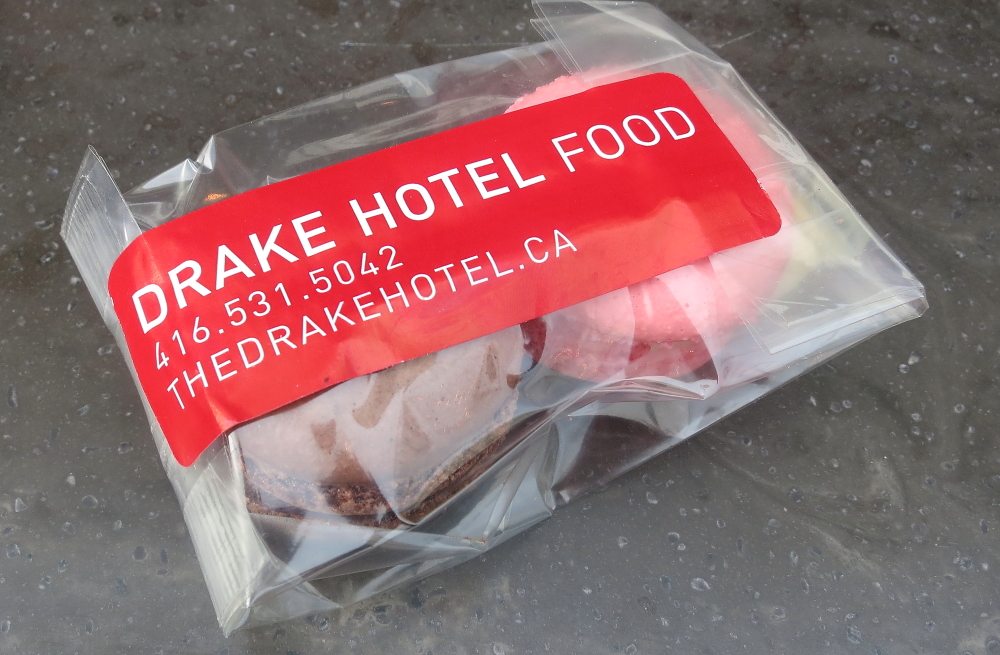 Housemade Macarons
The Drake hotel is serving up Chef Ted Corrado's tasty new menu all season long, both outside on the gorgeous patio and inside (for those less-than-perfect weather forecasts).  Hadn't yet made plans for Canada Day long weekend? Well, you've got 'em now. Your welcome.