I share the easiest way to cook fish to get a healthy dinner on the table quickly with the new The Saucy Fish Co. frozen fish products.
I am a dietitian so naturally I'm going to tell you all that you need to eat more fish. Heck, I need to eat more fish. We know it's a lean source of protein, it's loaded with heart healthy omega 3 fats and when cooked properly, it tastes amazing (check this recipe out for one of my faves). So why are we still not getting enough?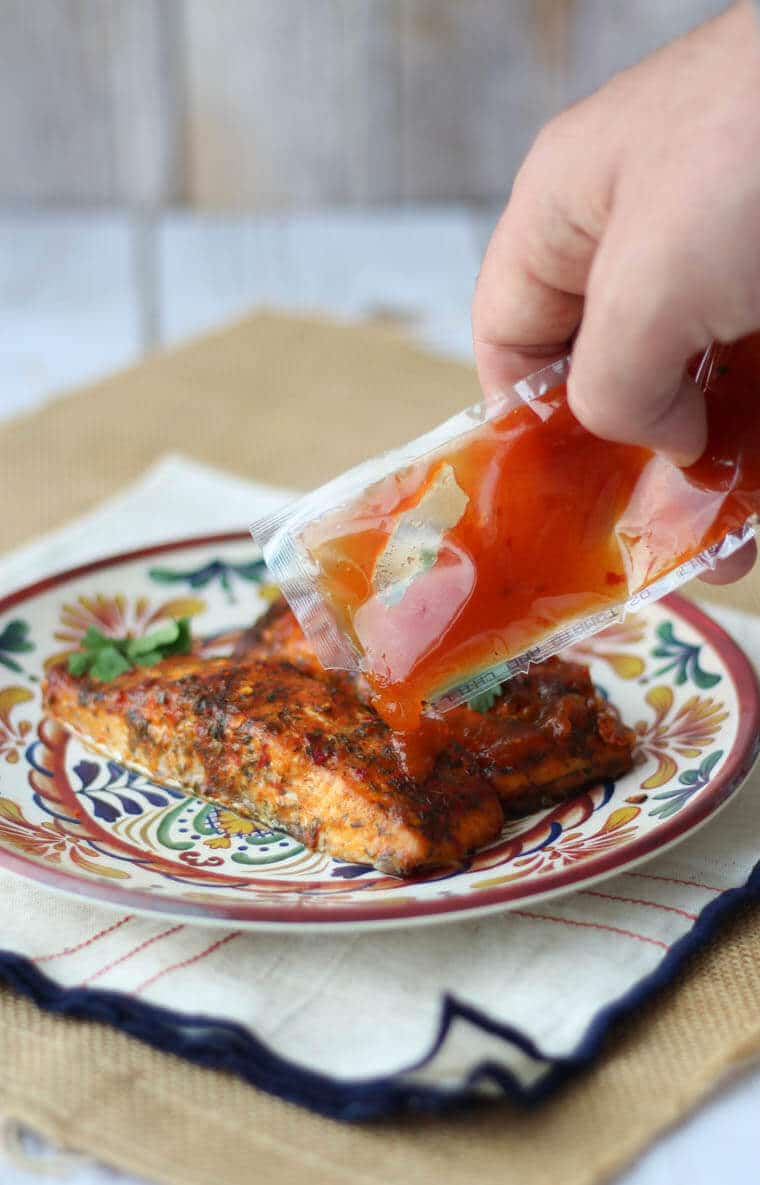 I don't know who spread what rumors but a lot of people think that cooking fish is expensive, complicated and time consuming. A lot of us know how to bake a chicken breast until its no longer pink, or even put a steak on the grill until it's browned on all sides, but AH!! Fish!? Where do you even start?! If you're thinking the easiest way to cook fish is to let someone else do it you're both wrong and right at the same time. Let me explain.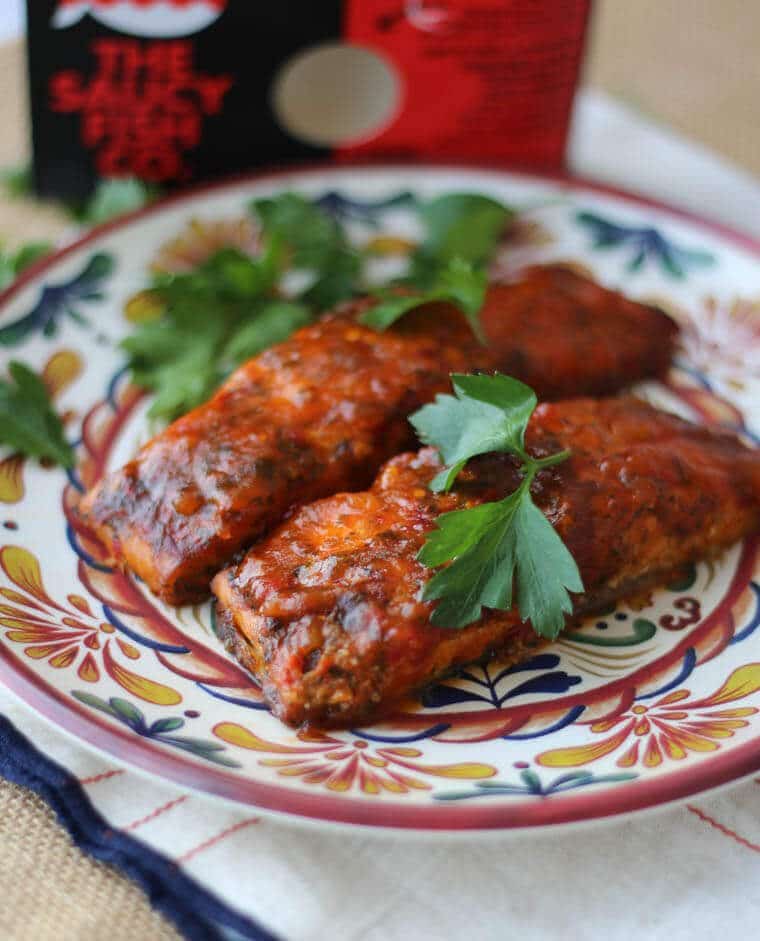 First of all, you don't need to eat in a fancy restaurant to eat great fish. I was recently sent a bunch of awesome new products from The Saucy Fish Co. that totally take the guesswork (and fear) out of preparing fish. With just a few short cuts (and flavour bombs), this product is probably the easiest way to cook fish that tastes this good.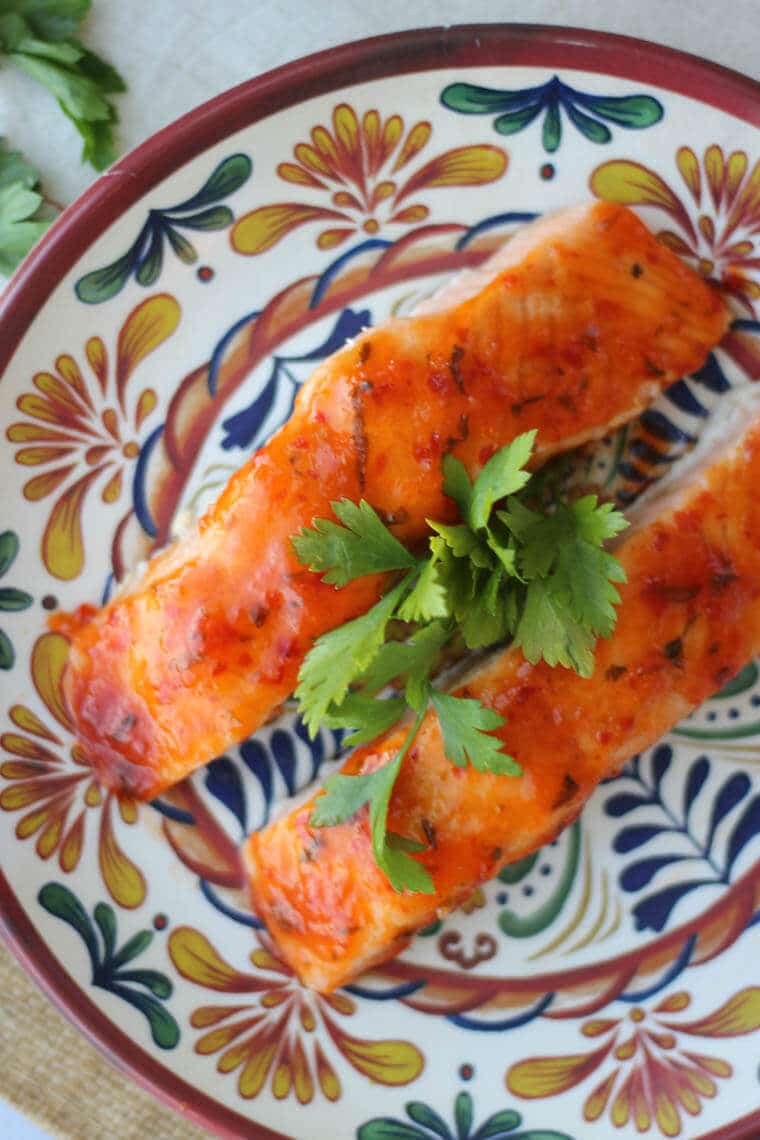 The Saucy Fish Co. offers two lines of products- their cooked and ready to enjoy line, and their frozen line. The frozen range comes in Lemon Butter Sauce with Herb Crusted Salmon, Aged Cheddar and Chive Sauce with Smoked Haddock, Salsa Verde with Tilapia and Chili Lime and Ginger Salmon. The ready to eat range come in flavours like Sticky Maple and Smoked Salmon, and Sicilian Lemon and Dill Mayo with Roasted Lemon Salmon and Sweet Chili Salmon with Tomato and Chili Chutney. I personally fell in love with the sweet chili salmon from the ready to eat range and adored the extra chutney on the side that just needed to be warmed up and drizzled. These ready to eat fish are specifically awesome for lunches or whipping up a super quick supper. All you need to do is reheat, sauce them up, and eat! Seriously, they saved me from eating a bowl of cereal for dinner more nights then I care to admit.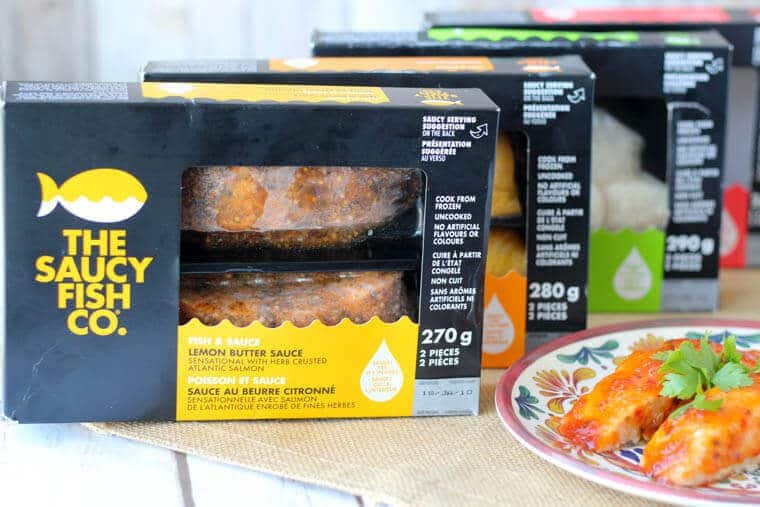 The Easiest Way to Cook Fish
While it takes a little longer in the oven, the original uncooked frozen line is where you get to feel like you really put in the work and have honed your fish cookery prowess. Each box arrives with two beautifully portioned filets of fish, a baking bag, and a sauce package.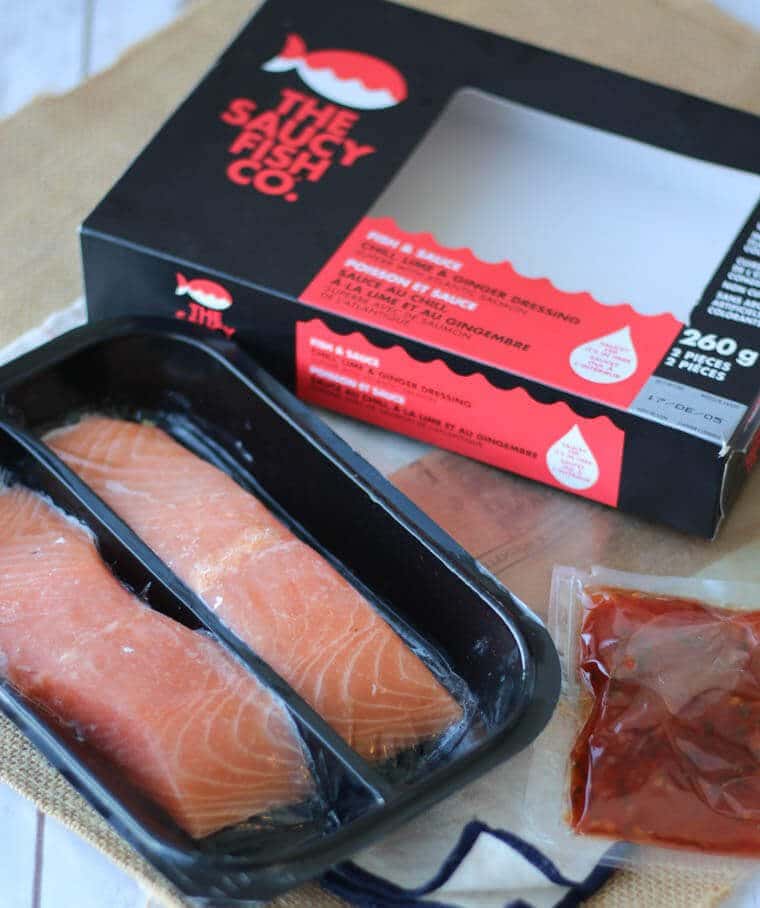 You simply unwrap the vacuum-sealed fish package, place the frozen filets into the baking bag, seal it up and bake it for about 25 minutes. Once they're cooked through, you warm the sauce up in hot water, drizzle it on top and bam!! Dinner! See, didn't I tell you that this is the easiest way to cook fish?
I sampled them all and really enjoyed each one, but was particularly smitten with the Chili Lime and Ginger Salmon. It was sweet, spicy, and perfectly tangy and because the oven bag helped lock in the juices, it was deliciously moist all the way through. I also loved that I didn't have to wait for it to defrost because I am notorious for getting so busy I forget to plan ahead.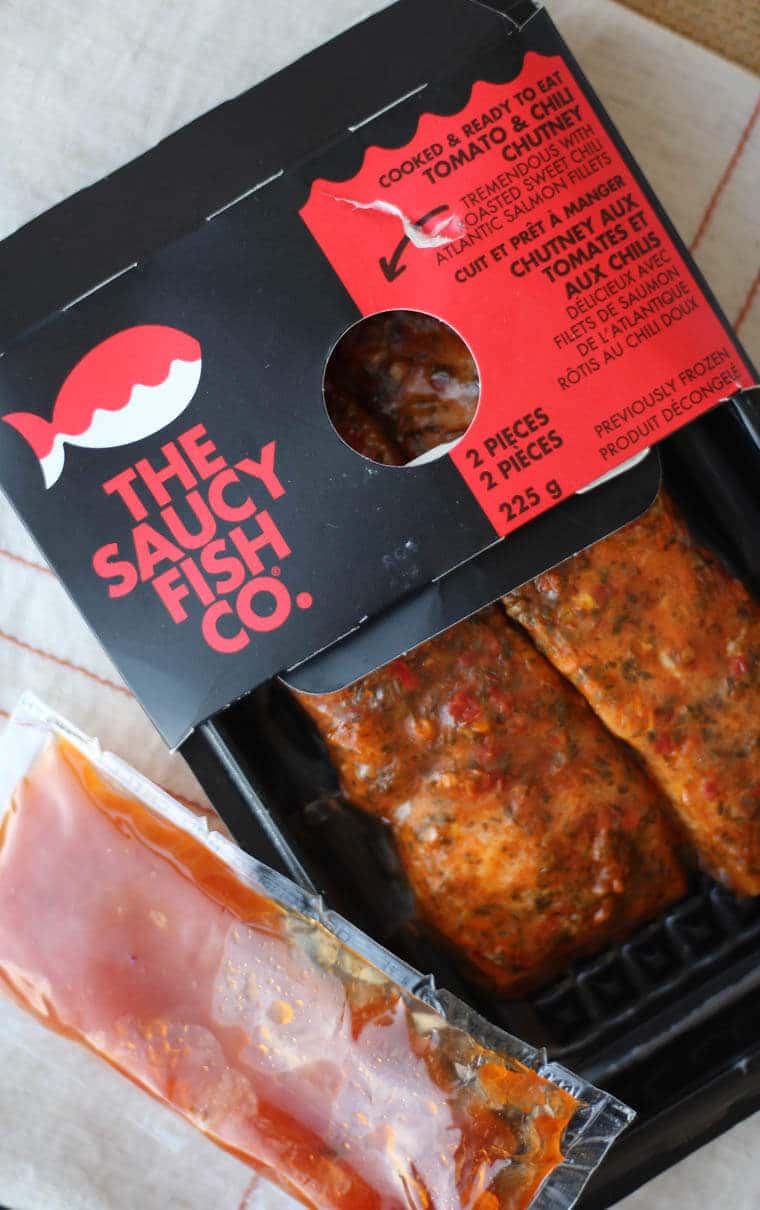 For those of you who are struggling to get your weekly fish fix or are just looking for some new fast dinner time solutions, I was thoroughly impressed with the Saucy Fish Co. The Saucy Fish Co is currently available at Loblaws and Loblaws superstores for around $9.99.
What do you find is the easiest way to cook fish? Have you tried the Saucy Fish Co? Leave me a comment below with your thoughts!

Disclaimer: This post was sponsored by The Saucy Fish Co., however, all opinions are genuine.
Updated on August 12th, 2019