These easy healthy snacks for work will provide you with the energy and protein you need for the commute, morning fatigue and afternoon slump. Abbey is a paid ambassador for KRAVE jerky and CLIF bars, however, all opinions are genuine.

We're back to work, my friends, and I know, it really sucks. I have had some SUPER long days on set and as much as I love it, it's exhausting. And even though my workplace (a real kitchen or a kitchen set) is probably a bit different than most of yours (an office), I know the importance of planning easy, healthy snacks for work. So whether you need a little nosh for the commute ride home, the morning dip, or the afternoon slump, I've got snacks to help you power through.
When choosing a snack, I generally recommend looking for around the 200 calorie mark and to think of it more like a mini-meal than a treat. Muffins? Treats. Greek yogurt dip with carrots? Snack. I also look for snacks with fibre, protein, healthy fat or some sort of combination of these to help keep me satisfied until my next meal.
My Favourite Easy Healthy Snacks for Work
I love Krave Jerky because it's shelf stable, so I don't need to hog too much space in the communal office fridge for my snacks. It's made with high quality beef and pork with 9 grams of protein per ounce. It also has less sodium than the leading brands plus there aren't any artificial flavours or added preservatives. The Black Cherry Pork is by far my favourite for getting my sweet and salty fix, but seriously, the whole line is insanely good.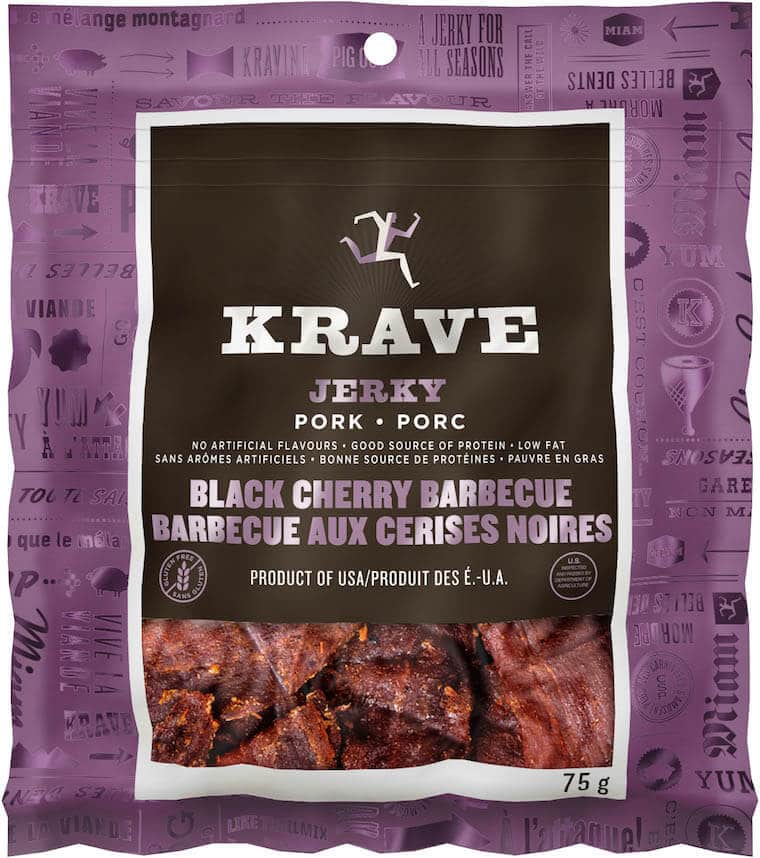 I'm totally crushing on these bars as an easy healthy snack for work- especially the Chocolate Peanut Butter. With 230 calories, and a nice balance of fibre, carbs, protein and good-for-you fats, these organic, non-GMO, gluten free goodies are perfect fuel if your commute home leads you to the gym.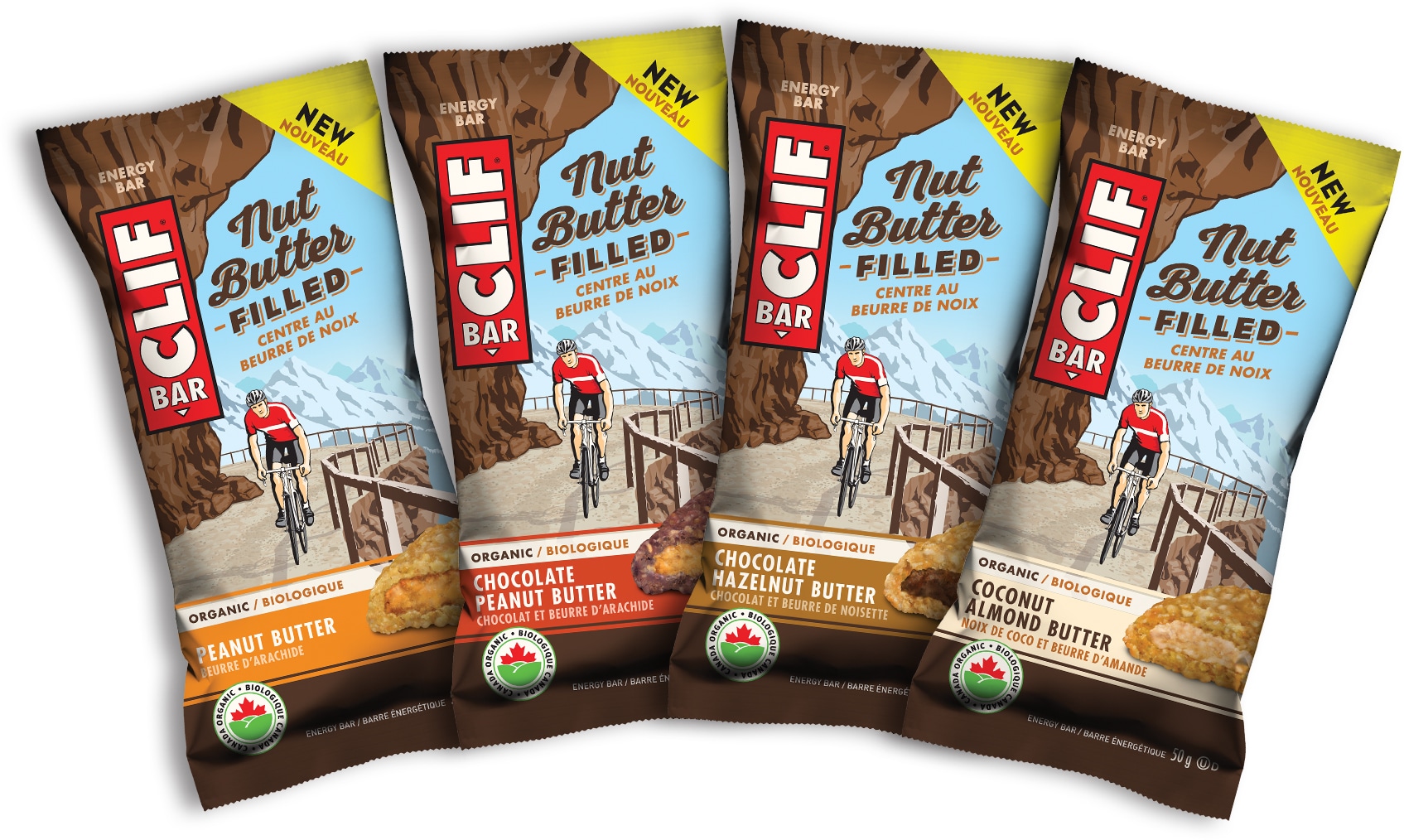 When You Need a Lot of Little Bites – The Good Bean
Sometimes you need to keep you mouth busy with tiny little crunchy bites and you can eat a lot of these little bitty chickpeas for not a lot of calories. These gluten free, nut free, vegan, non-GMO roasted chickpea snacks come in a bunch of flavours (shout out to the new Thai Coconut!!) and pack a perfect combination of fibre and protein.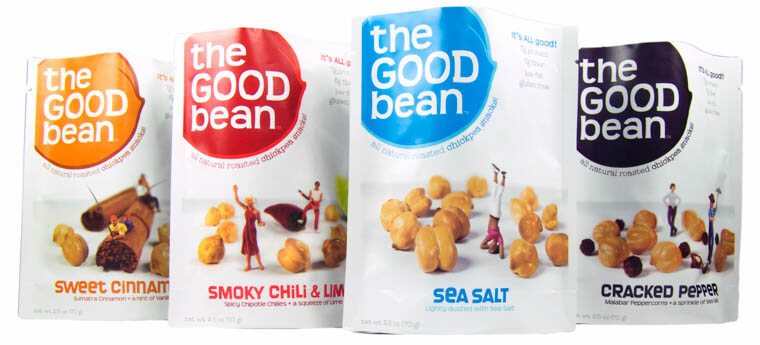 When You Have a Fridge – Greek Yogurt & Berries
This is a classic mid-morning combo thanks to the high protein Greek yogurt and the fibre-rich berries. I suggest looking for a plain yogurt to avoid added sugars that may spike your blood sugar and leave you ravenous soon after.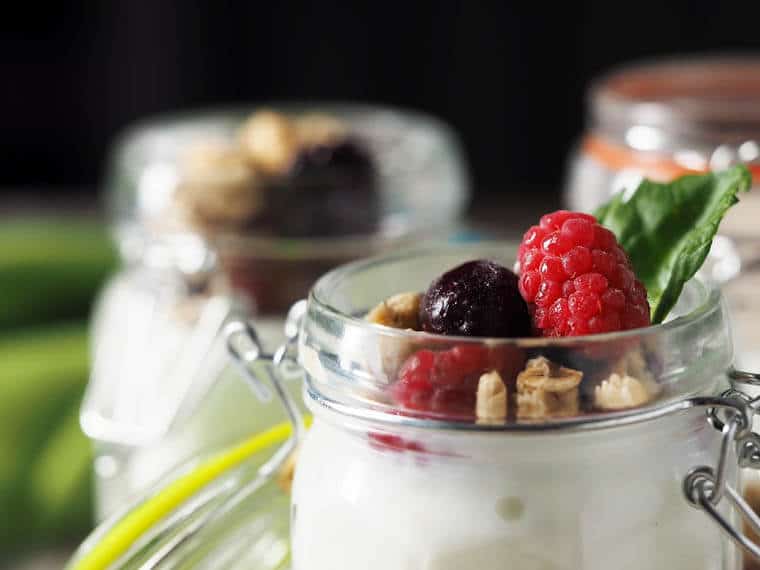 On Sundays, I always prep a huge batch of protein pancakes, wrap them in tin foil and pop them in freezer bags to pull out for breakfast-like snacks at work. I love this recipe because it's made with high protein egg whites and cottage cheese and high fibre oats. Feel free to play with the flavours and add whatever fruit you like- no syrup required!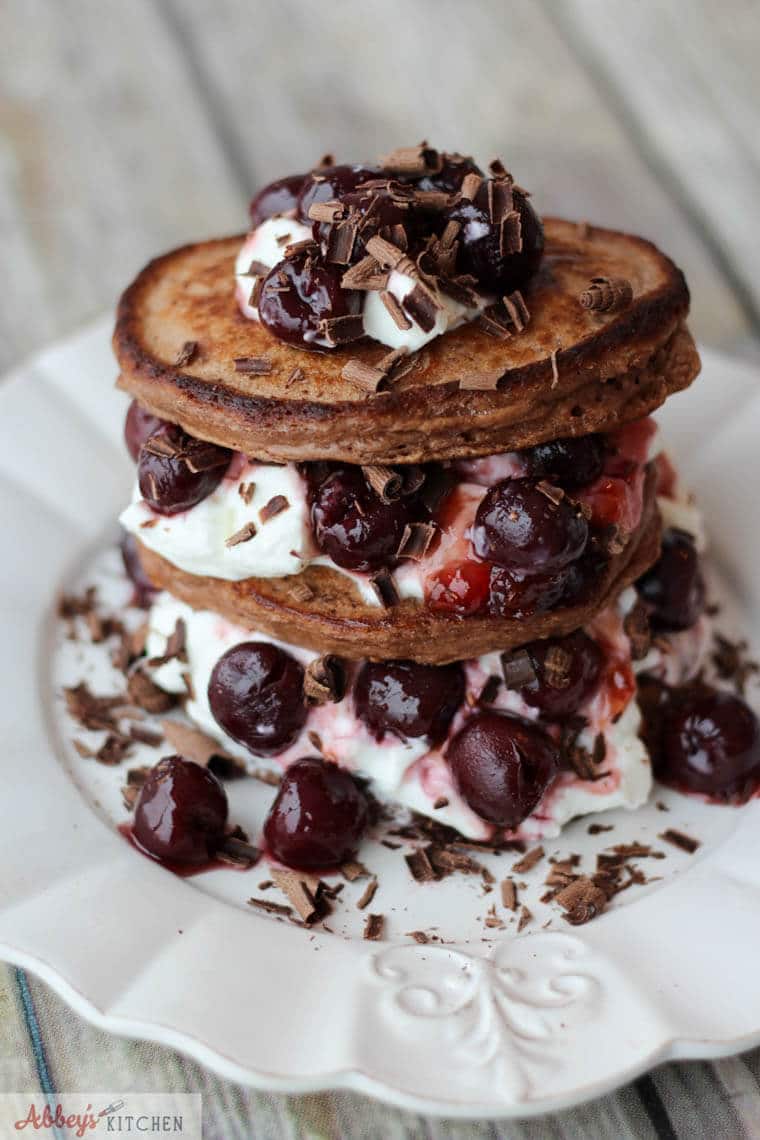 The Inconspicuous Commute Nosh – Energy Balls
When it comes to easy healthy snacks for work, I love energy balls for those commutes home where you're shoulder to shoulder with strangers and you know if you pull out a messy sandwich or a bag of crunchy crackers someone is going to throw you serious shade. These babies are made with a combination of natural peanut butter and dried cherries for quick odour-free, mess-free energy.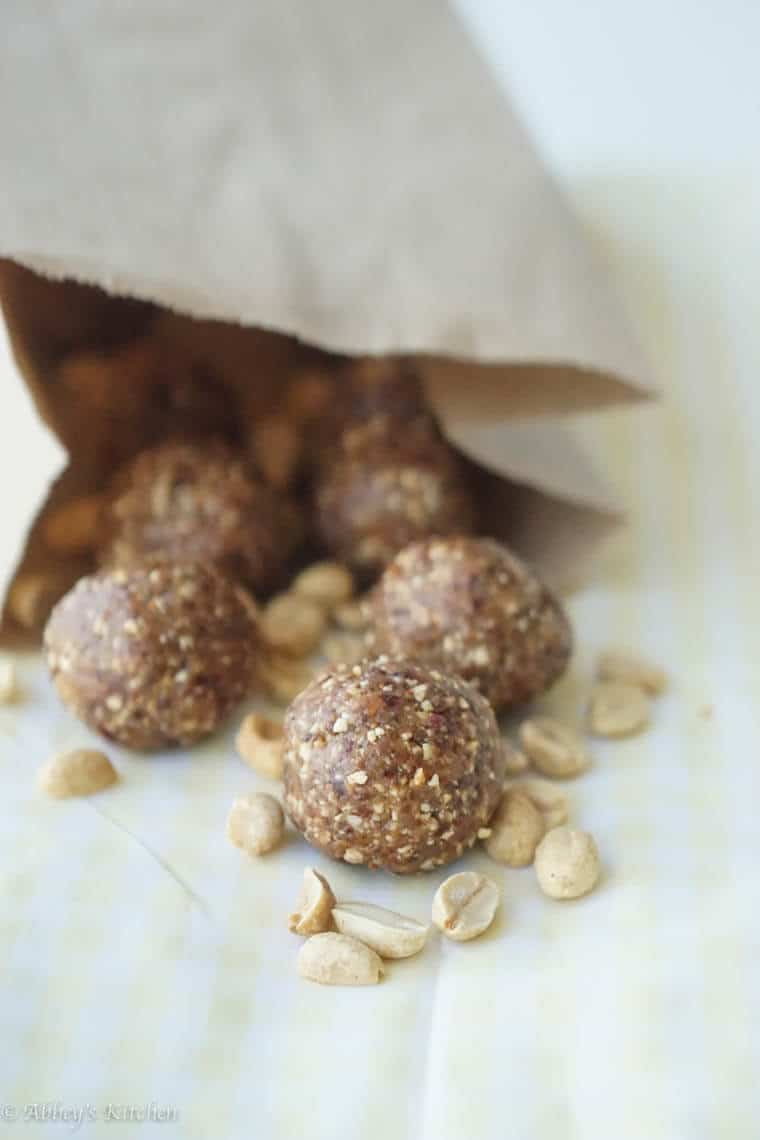 The 100-Calorie Quickie – Made Good Foods' Granola Minis
Sometimes you need just a wee something to keep you going until your next meal, and these 90 calorie packs of granola bites totally do the trick. These bad boys are actually made out of powdered vegetables, along with gluten free oats. PLUS- my favourite flavour packs bananas and chocolate chips for a weekday treat. These are also totally nut-free so they're good to go in no peanut zones.
The Veggie Boost – Harvest Snaps
I love fresh peas, so you can bet your boots I'm going to adore peas that have been baked to a crispy light consistency with just over 100 calories, 4 grams of fibre and 5 grams of protein. Go with the lightly salted flavour to keep your sodium levels in check- trust me, they're delicious all on their own as easy healthy snacks for work!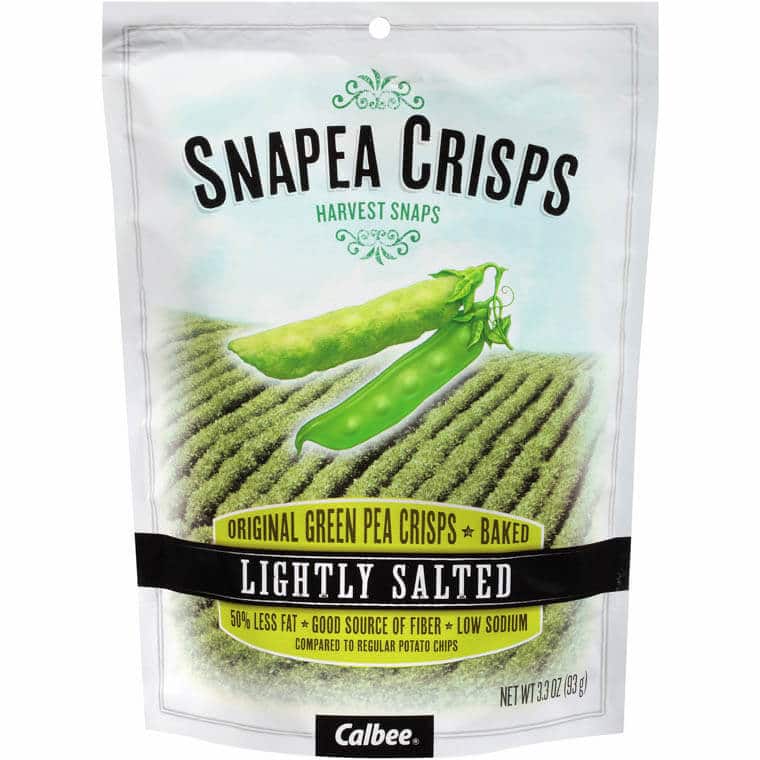 For Satisfying Your Chip Craving – Ryvita Minis
If your work wife in the office is tempting you with her Pringles, then meet your new BFF. Made with wholegrain rye flour, one of these cute little snack packs gets you over 4 grams of fibre and 2 1/2 grams of protein for just over 100 calories. The salt and vinegar ones are also crazy good as easy healthy snacks for work.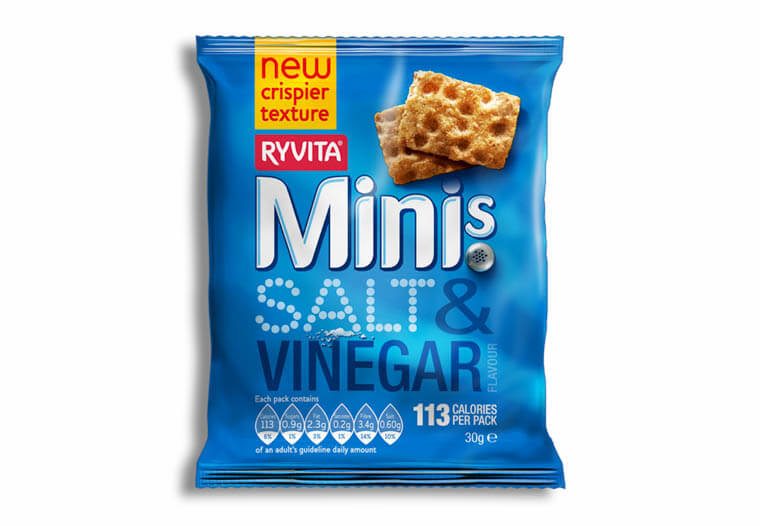 When You Need to Dip – Sabra Hummus with Veggies
Look in my fridge and you will definitely see Sabra hummus. I keep at least two flavours on hand at all times, and always spend some time just divvying it up into little containers at the start of the week. I like that Sabra is made with simple ingredients and packs a nice balance of protein, fibre and fat to keep me full.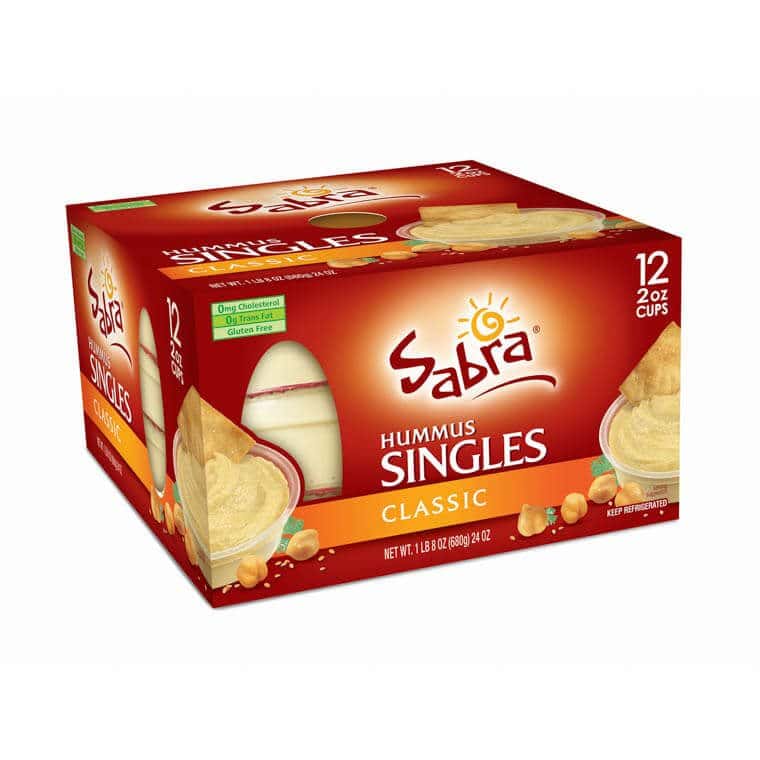 The Sweet- Salty Fix – Almond Butter on Apple
I'm a sweet and savory combination kinda girl, so I love to slice up an apple and "glue" it back together with a smear of natural almond butter. The almonds supply a nice combination of protein, fibre and healthy fats, while the apple gives you a little boost of energy from the carbs.
What are your favourite easy healthy snacks for work? Leave me a comment below with your go-tos!

Disclosure: Abbey is a paid ambassador for KRAVE jerky and CLIF bars, however, all opinions are genuine.
Updated on May 12th, 2020