We discuss the research on the endometriosis diet and whether or not the foods you eat can worsen or improve symptoms.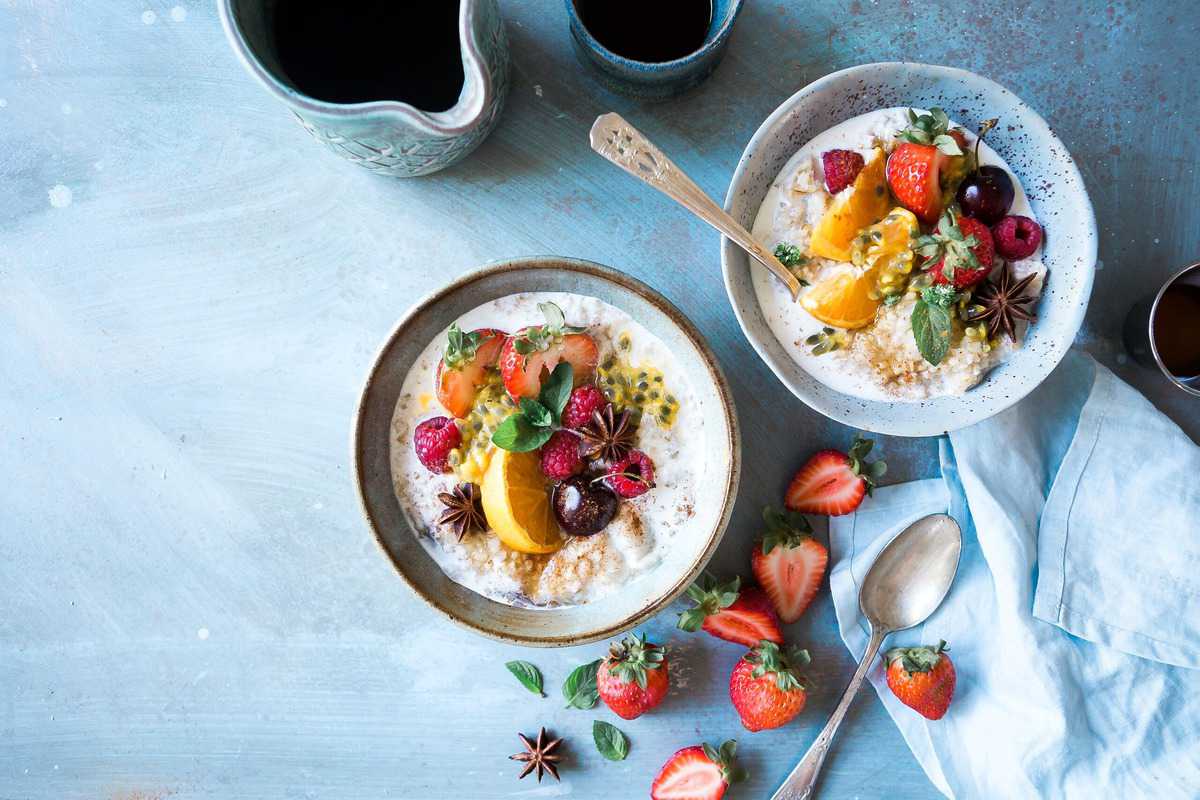 Approximately 10-15% of individuals of reproductive age are diagnosed with endometriosis with a higher prevalence among those between the ages of 35-45. While there is no "cure" for endometriosis, most existing treatment options focus on managing pain and delaying its progression via surgical and hormonal treatments. In addition to medical treatments, research has shown that the foods you eat may also impact the progression and severity of endometriosis as well as the risk of developing the condition.
So we took a deep dive into the research on the endometriosis diet to discuss what foods may worsen and improve symptoms.
What is Endometriosis?
Endometriosis is a disorder that affects the tissues around the uterus, otherwise known as the endometrium. Endometriosis causes the endometrium to develop tissues that attach and grow outside the uterus. This growth can spread to other parts of the reproductive system, including the ovaries, fallopian tubes, as well as the abdominal and pelvic cavities. During menstruation, this tissue builds up and breaks down, leading to inflammation and the formation of scar tissue.

Some common risk factors for endometriosis include:
A family history of endometriosis
Onset of menstruation at a young age
Late onset menopause
Short menstrual cycles
Prolonged periods (more than 7 days)
Excessive bleeding during menstruation
Elevated estrogen
Low body mass index (BMI)
The symptoms of endometriosis can vary, with some women experiencing mild pain and others experiencing more serious symptoms – particularly during menstruation. Some common symptoms include:
Pelvic, lower back, and/or abdominal pain during menstruation
Heavy bleeding
Pain during intercourse
Pain while urinating
Weakness
Nausea
Constipation
Diarrhea
Does Diet Impact the Progression of Endometriosis?
While lifestyle factors such as diet are certainly no cure for endometriosis, the good news is that what we eat can impact the progression and the severity of symptoms. Research suggests that certain foods may have an impact on some of the biological processes of endometriosis – including inflammation, estrogen regulation, menstruation, and prostaglandin metabolism.
However, depending on the stage and progression of endometriosis, results may vary and will likely depend on the individual. With that said, while the endometriosis diet may help to alleviate symptoms it is not a substitute for medical treatment. So be sure to consult with your medical team before discontinuing any treatment for your endometriosis.
Foods to Eat on the Endometriosis Diet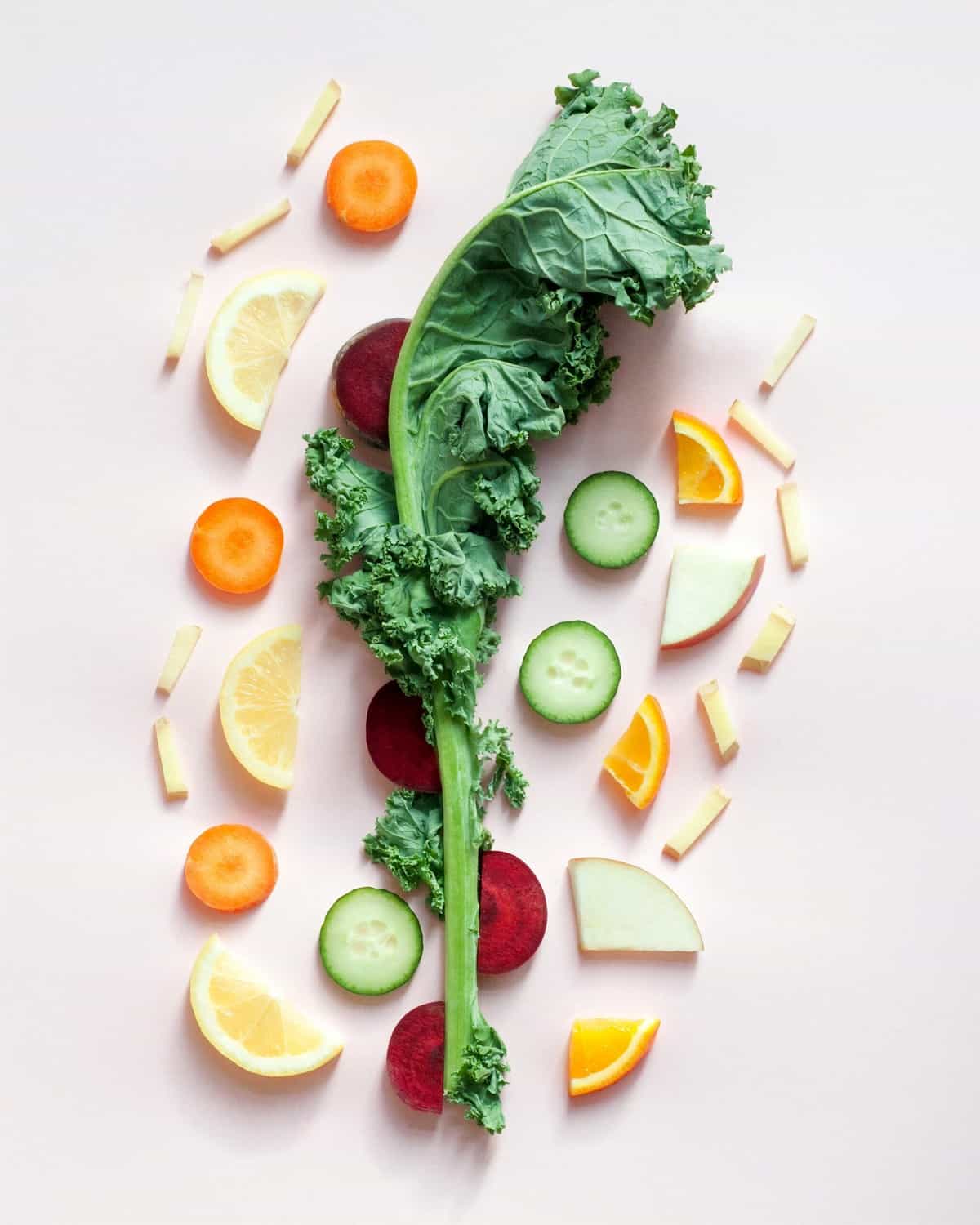 High-Fiber Foods
Fiber has been shown to decrease estrogen levels by increasing its excretion from the body and decreasing its bioavailability (aka the extent to which it is absorbed in the body). A high fibre diet may thereby help to improve endometriosis symptoms by reducing pain and inflammation caused by higher estrogen levels. In addition, some research suggests that a high intake of high-fiber fruits and vegetables may also help to reduce the risk of developing endometriosis. Aim for 25-30 grams of fibre per day from foods such as whole grains, beans & legumes, nuts, seeds, fruits and vegetables.
Iron (Plant-based or Lean Sources)
Iron is a bit of a sticky topic in the endo community, as one theory suggests that iron overload in the pelvic cavity may play a role in endometriosis and symptoms. However, newer research and clinical observation is much more concerned with the increased risk of iron deficiency anemia because of the heavy periods associated with the endometriosis. What makes things even more confusing is the positive association of red meat consumption with endo (which is our most bioavailable source of iron). What we do know is that iron can have a significant impact on endometriosis cell gene expression, so maintaining healthy iron levels may help reduce symptoms. So step one is to have your iron levels checked regularly by your doctor to make sure they're within range, and if your levels are low to focus on non-red meat sources of iron. So that could be fish, seafood, poultry and eggs for heme-based iron, or tofu, beans, nuts, seed and greens for non-heme iron. We ideally want to pair iron-containing foods with some vitamin C-rich fruits and veg to improve absorption.
Omega-3 Fats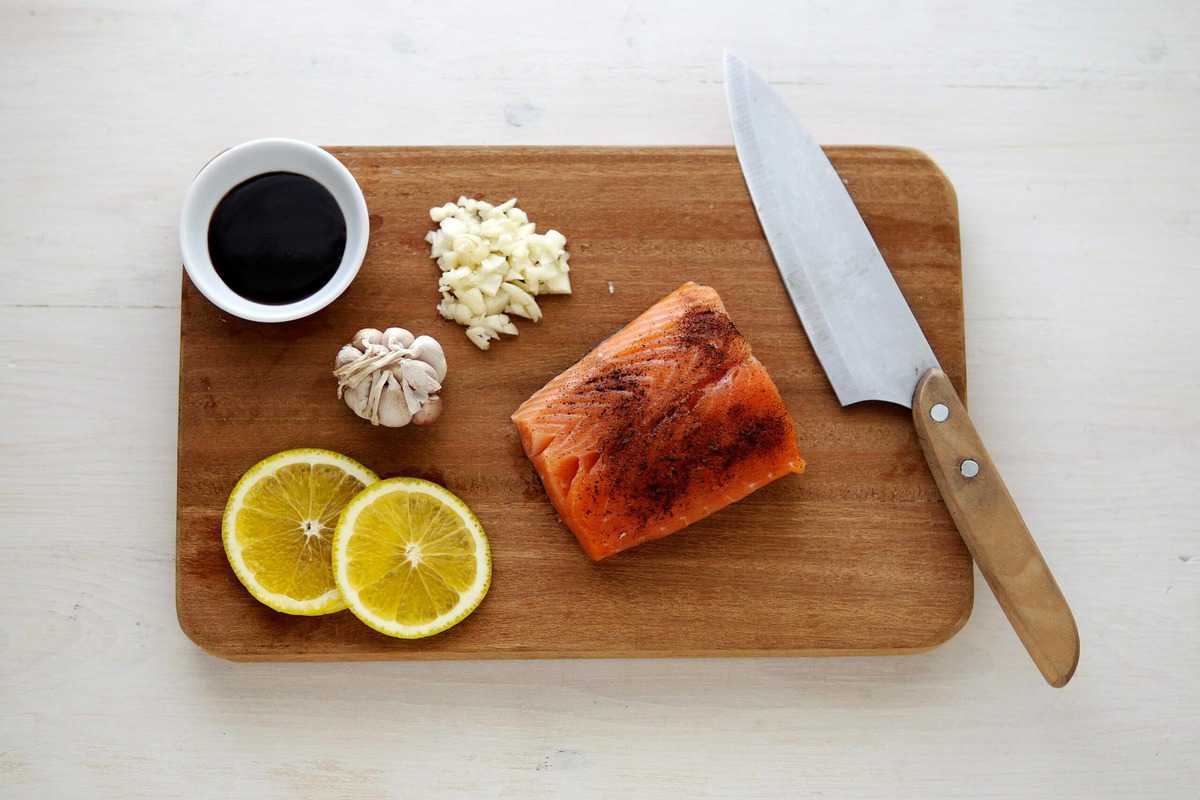 One of the ways in which you can help to reduce inflammation caused by endometriosis is by incorporating more omega 3 fats into your diet to hone in on their anti-inflammatory benefits. Research has even shown that consumption of omega-3 fats may help to inhibit endometrial cells and discourage their attachment to the endometrium. We also have evidence showing that higher amounts of EPA omega-3's found in salmon, tuna, mackerel, sardines and algae are linked to less severe symptoms and pelvic pain, likely due to its impact on prostaglandins. So to get your dose of omega-3 fats and pain relief, be sure to load up on fatty fish such as salmon, herring, and mackerel, as well as nuts and seeds like walnuts, flax, and chia.
Turmeric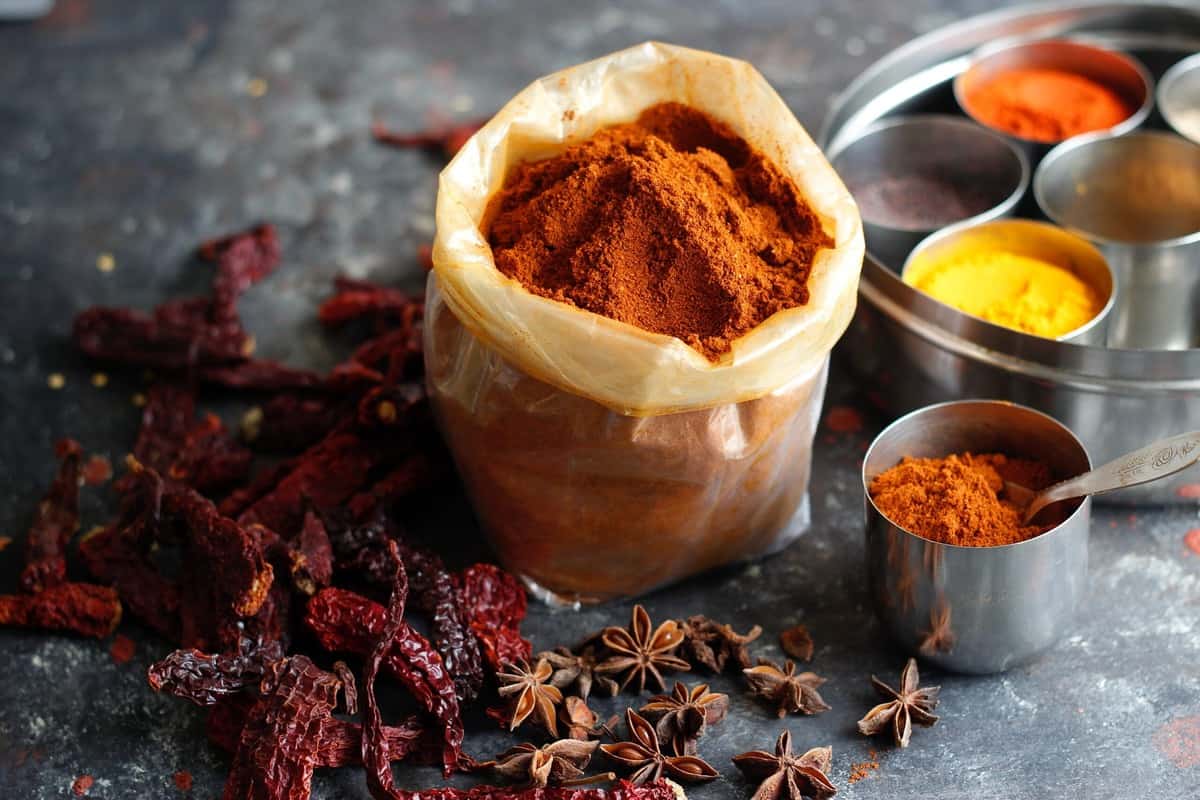 Turmeric contains a compound called curcumin which has anti-inflammatory properties, and can thereby help to alleviate pain associated with endometriosis. One 2013 study on the effects of curcumin and endometriosis found that curcumin led to a decrease in the production of the estrogen hormone, estradiol. Since endometriosis is a condition dependent on estrogen for its maintenance, this compound may be helpful in hindering it.
To reap the possible benefits of the curcumin from turmeric, you can add a few teaspoons of turmeric to soups, stews, curries, roasted vegetables, rice, and scrambled eggs. Don't forget to add a few sprinkles of black pepper as the pepperine (the bioactive compound in black pepper) has been shown to help boost circumin absorption!
Antioxidants
Incorporating more antioxidant-rich foods into your diet can boost your antioxidant capacity over time and lead to a reduction in markers of oxidative stress and inflammation. Antioxidants such as vitamin C, vitamin E, and beta-carotene can be found in a variety of foods such as brightly coloured fruits and vegetables, green tea, and chocolate.
Low FODMAP foods
Following a low-FODMAP diet may help to reduce endometriosis-related bloating, diarrhea, constipation, fatigue, and nausea. This is because low FODMAP foods generate less gas in the large intestine and thereby reduce inflammation compared to high FODMAP foods. Moreover, evidence suggests that a low-FODMAP diet may also help to relieve abdominal and pelvic pain, with one study reporting that 72% of individuals diagnosed with both IBS and endometriosis experienced pain relief.
Some low FODMAP foods you can incorporate into your diet include:
Whole grains such as brown rice and quinoa
Nuts and seeds
Lactose-free dairy products
Fruits such as oranges, strawberries, blueberries, kiwi, and pineapple
Vegetables such as tomatoes, zucchini, eggplant, carrots, and brussel sprouts.
High FODMAP foods to consider avoiding might include
Whole grains such as wheat, barley, rye
Dairy
Fruit such as apples, pears, mangoes, plums, and watermelon
Vegetables such as cauliflower, leeks, onions, asparagus, mushrooms, and garlic
Legumes
It's also important to mention that food triggers are highly individualized – meaning that some people may experience worsening of digestive and/or endometriosis symptoms from some high FODMAP foods, while others may not. One way to understand your food triggers is by keeping a food journal to track your symptoms and get a clearer understanding of what foods you may need to limit or avoid.
Vitamin D Fortified Dairy
I know wellness culture usually likes to shi*t on dairy, but one prospective study found that intakes of total and low-fat dairy were independently associated with a lower risk of endometriosis. Women who were consuming more than 3 servings of total dairy per day were 18% less likely to be diagnosed with endometriosis than those consuming 2 or less. A meta analysis confirmed this suggesting that women consuming 3 servings or more had a reduced risk, particularly with higher fat dairy and cheese, but not with butter. Ideally we want to look for vitamin D fortified dairy since vitamin D deficiency may also put one at greater risk of endometriosis.
Supplements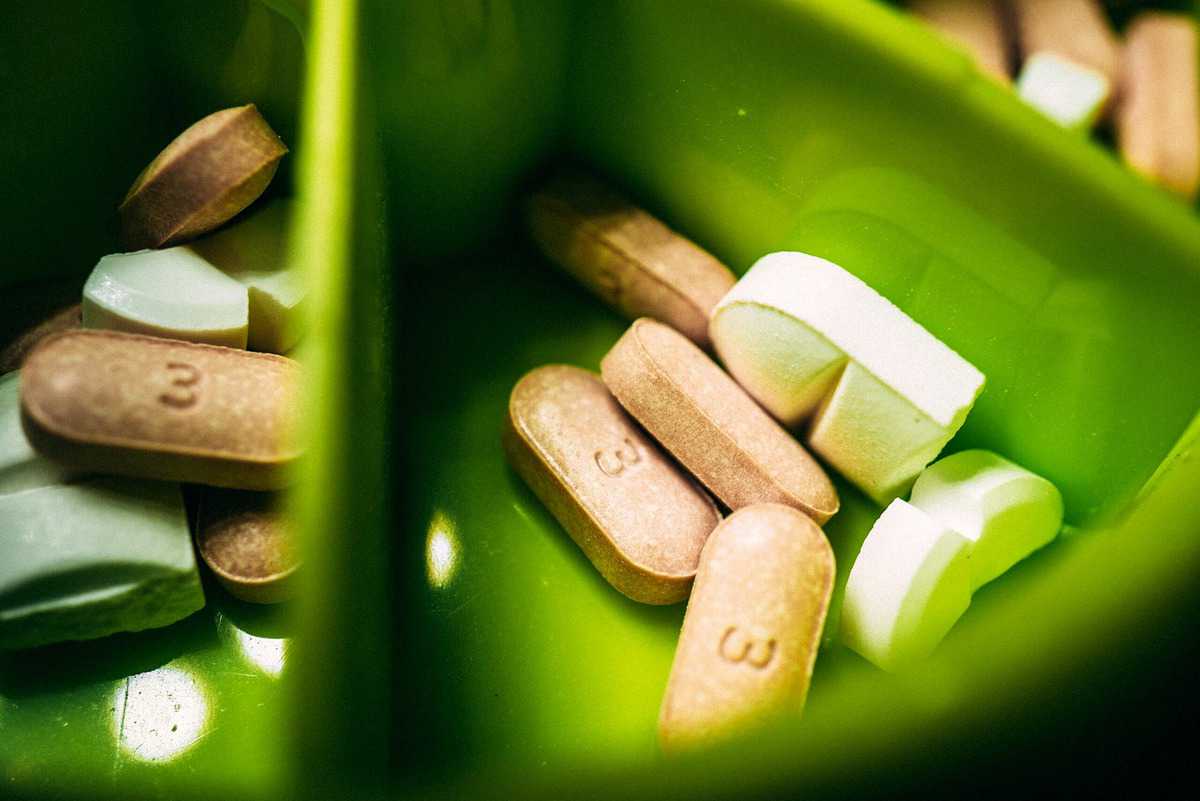 Several studies have demonstrated possible benefits to endometriosis symptoms when supplementing with vitamins A, C, D, E, and zinc. Women who took supplements of vitamins C and E reported lower levels of pain and inflammation. Additionally, women who increased their vitamin D intake through supplementation and food were also at reduced risk of developing endometriosis. On the other hand, Vitamin E may be more effective through diet rather than supplements as it remains in the body longer than its synthetic form.
It is unclear whether the reported benefits are more effective from supplements or food. With that said, you can start by incorporating more food sources of these nutrients while monitoring any improvement in symptoms. Otherwise, you can speak to your doctor about trialling supplements instead. If you'd like to learn more about supplement safety, check out my recent post on how to choose the right supplement.
Soy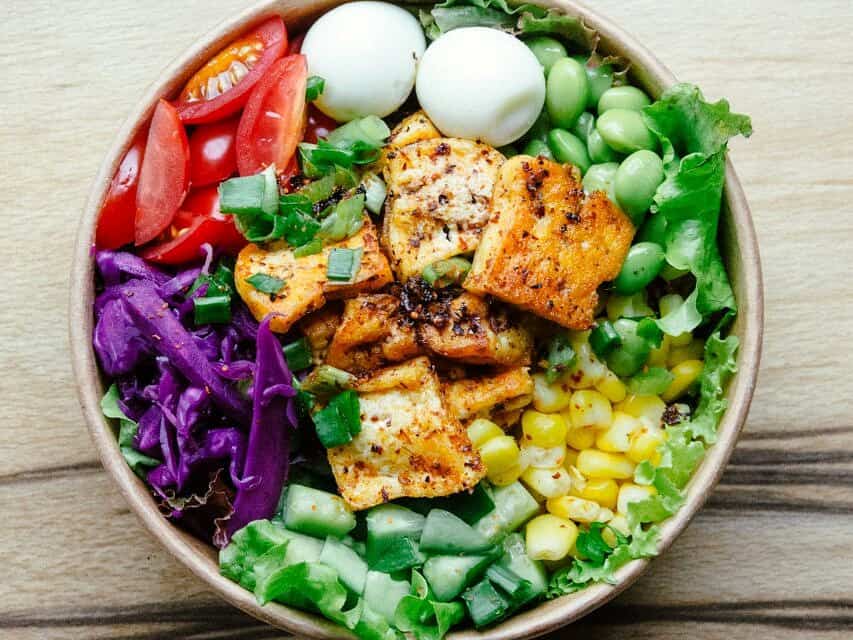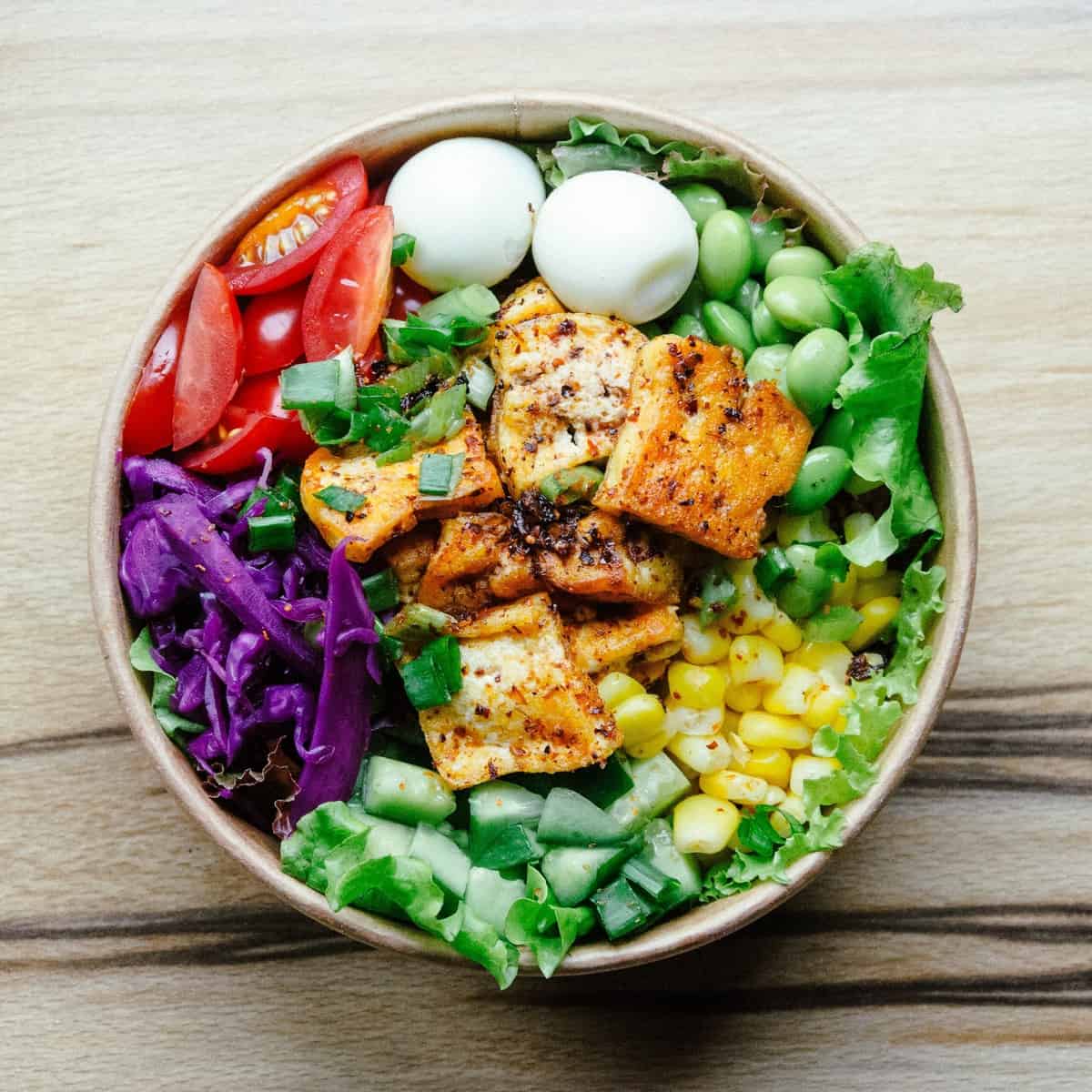 The effects of phytoestrogens from soy on endometriosis is debated due to its structural similarity to estrogen. A few studies have found that supplementation with soy tablets may produce a negative health impact by increasing endometriosis risk and supporting its maintenance. However, more recent research detected no relationship between the consumption of soy and endometriosis.
Some research has also demonstrated that soy consumption is linked to a reduced likelihood of developing endometriosis and severity of symptoms. This may be attributed to the ability of phytoestrogens to inhibit the full impact of estrogen, leading to a decrease in the severity of endometriosis. Ongoing research is being conducted on the possible benefits of a specific phytoestrogen, puerarin, in relation to endometriosis. With that said, more research is needed to understand the relationship between soy and endometriosis so we can't say for certain whether it worsens or improves symptoms.
Foods to Limit or Avoid on the Endometriosis Diet
Red Meat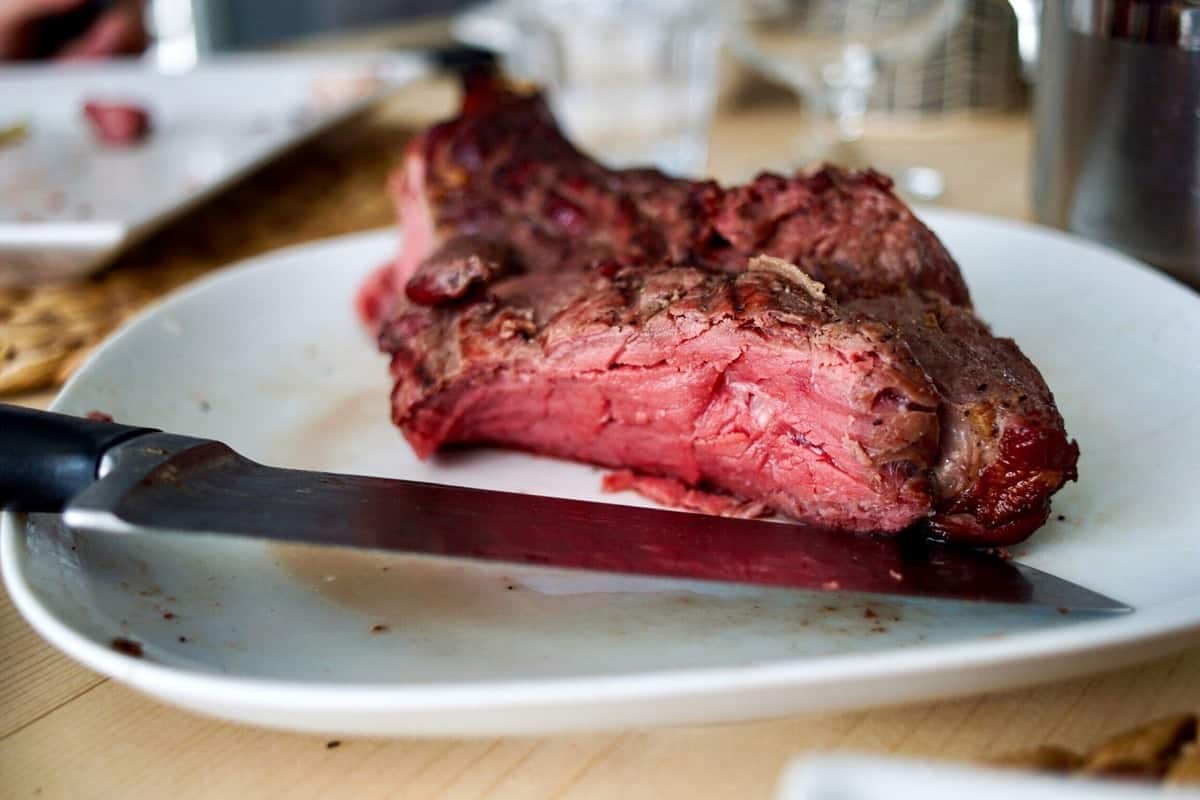 Red meat has been shown to increase the likelihood of developing endometriosis as high intakes have been linked to elevated estrogen levels. Given that endometriosis is estrogen-dependent, a high consumption of red meat may elevate one's risk and permit endometriosis to steadily progress. One fairly large study did see an association with frequent consumption of red meat, though other studies have muddled the waters by finding no increased risk. But a more recent prospective study on over 80000 women found that women who consumed more than 2 servings of red meat daily had a 56% higher risk of endometriosis and specifically more pelvic pain. They did not find poultry, fish, seafood and eggs to have the same effect so focusing protein intake on those options plus some plant based proteins may be a supportive swap.
Gluten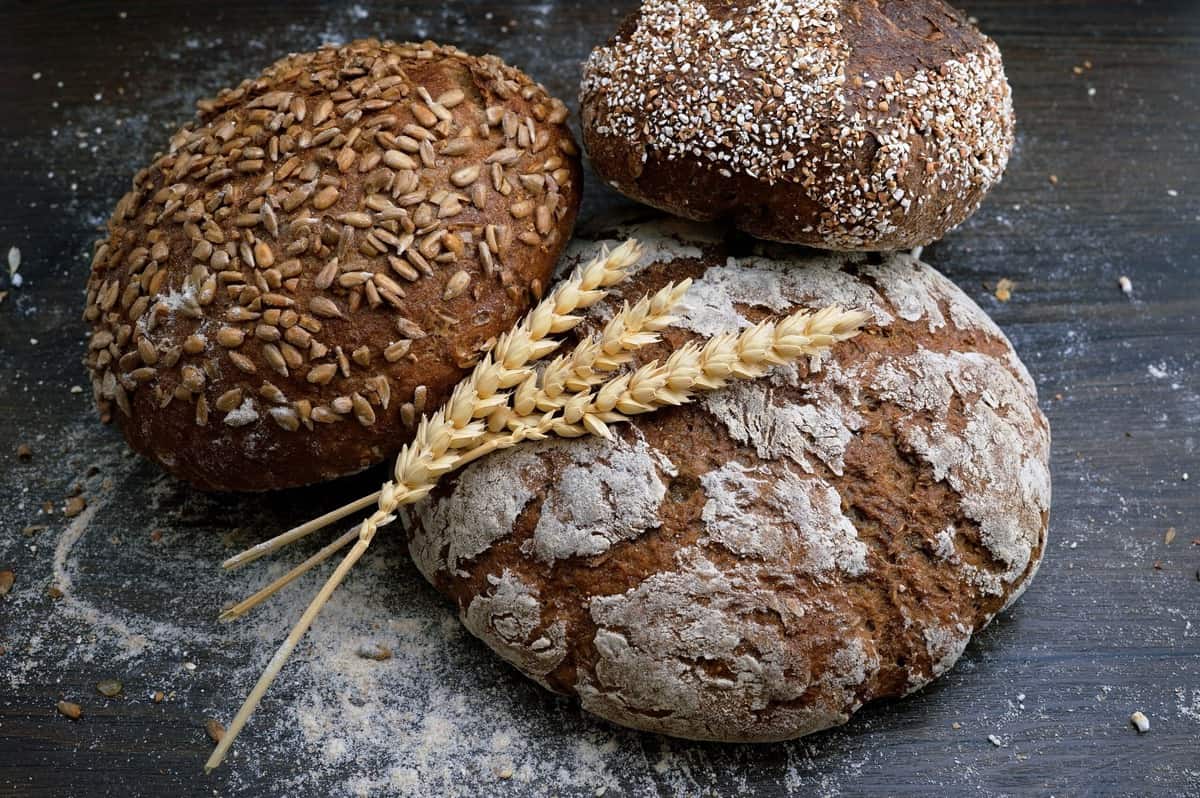 While it is primarily recommended that those with celiac or a gluten intolerance avoid gluten (it is otherwise safe for consumption if you don't suffer from these conditions), research suggests that a gluten-free diet may also be beneficial for those with endometriosis. One study investigating the relationship between endometriosis pain management and a gluten-free diet found that over 75% of women had reductions in pain when adhering to a gluten-free diet for one year. Similarly, another study found that following a gluten-free diet resulted in a decrease in pelvic pain among women.
Gluten is commonly found in products containing wheat, rye, barley, and triticale. Therefore, look for gluten-free alternatives for your favourite breads, pastas, oats, crackers, and baked goods. To ensure that a food product is gluten-free, make sure to check the ingredient list to ensure that the product doesn't include any gluten-containing ingredients. You can also look for the "gluten-free" or "gluten-friendly" label on the food packaging.
Trans fat
Research suggests that a high consumption of trans fat may increase the likelihood of developing endometriosis. For example, one study examining the relationship between endometriosis and dietary fat found that a high consumption of trans fats resulted in a 48% rise in the risk of developing endometriosis. Luckily, some countries (such as Canada and the United States) have banned the use of trans fats in processed foods which helps to limit trans fat consumption at a population level. So choosing foods that are grilled, baked, poached or roasted instead of fried more often may help, and be mindful of packaged snacks with the words "partially hydrogenated oils" which is essentially code for small amounts of trans fat. You guys know I am not one to cut out foods, but trans fat is basically one of the only food components we definitively know are not good for our health, even in moderate amounts.
Caffeine and alcohol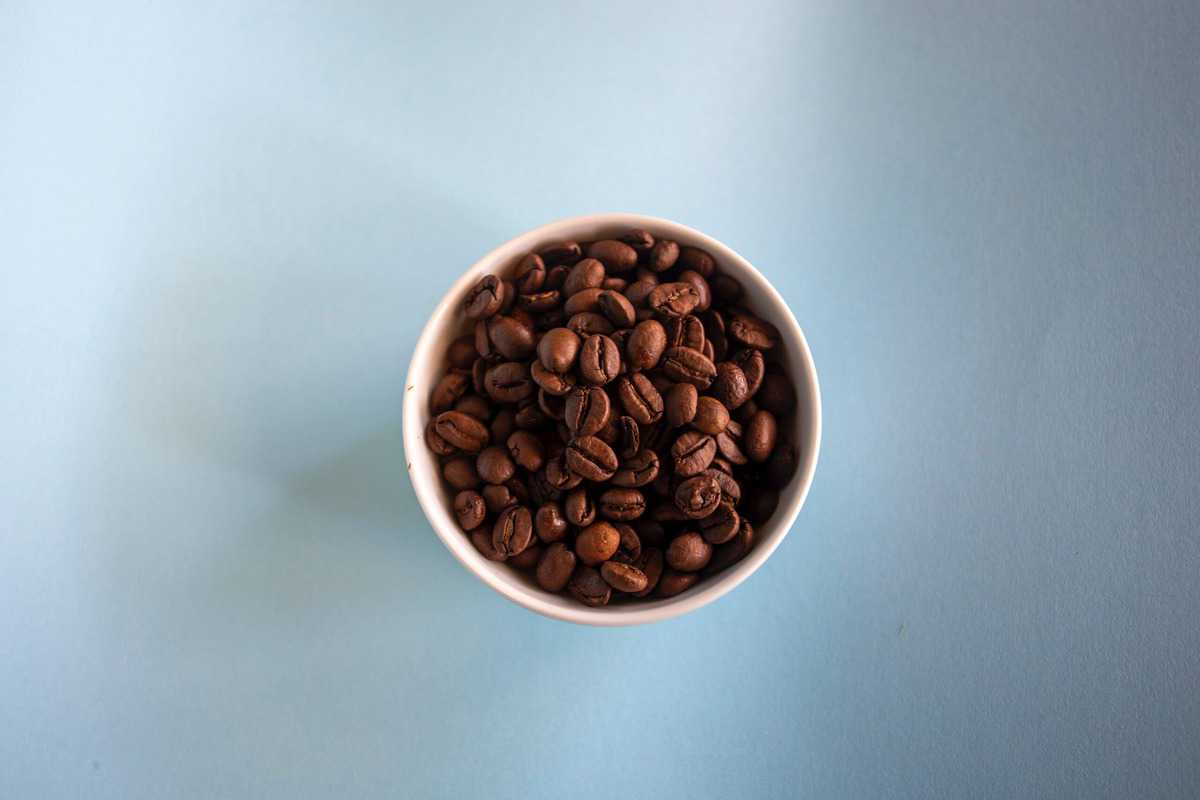 While some studies have reported caffeine consumption may be correlated with a greater chance of developing endometriosis, others have found no correlation between caffeine intake and increased risk. Additionally, both alcohol and caffeine have been shown to lead to elevated estrogen levels in the blood. Though the research is limited and inconclusive when it comes to the effects of caffeine and alcohol on endometriosis, it may be beneficial to limit your caffeine and alcohol consumption and see how your body responds. If you find relief, it may be worth sticking to.
Bottom Line
Endometriosis affects a significant number of women and though no fool-proof treatment currently exists, making slight adjustments to your dietary habits may help you better manage your symptoms and delay its progression. Trying and limiting different foods on the endometriosis diet, while listening to your body and how it responds can help you to determine what foods work for you, as individual experiences with endometriosis and its symptoms can vary greatly.
Contribution by Saliaha Izhar
More Blog Posts You Might Like
Updated on February 25th, 2022