This year marked the the 20th anniversary of one of my favourite culinary experiences in the city-  Eat to the Beat. While I find most food events tend to be dominated by male chefs, Eat to the Beat is all about the ladies.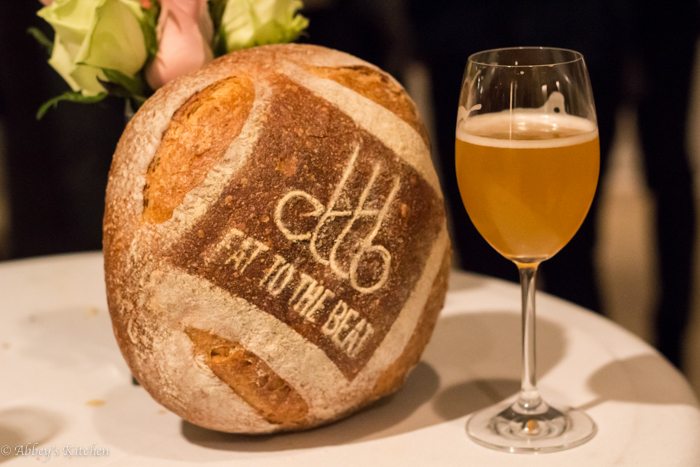 The annual fundraising gala is perfect for urban foodies looking for a great night out while helping support a cause so many of us hold near and dear to our hearts. All the funds raised go to the non-profit organization Willow Breast & Hereditary Cancer Support, a not for profit offering peer support for patients and families dealing with breast cancer. Women supporting women AND doing it with amazing food? Yes please.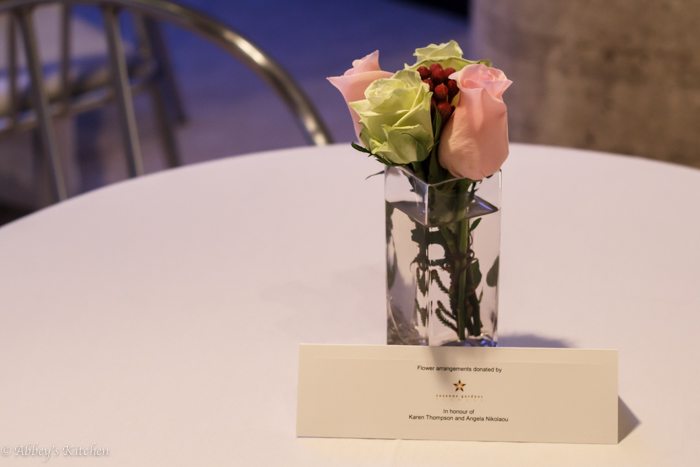 While the promise of unlimited eats from 60 different top female chefs was certainly enticing enough, breast cancer survivors were also on site modeling food-inspired corsets. Food at its sexiest!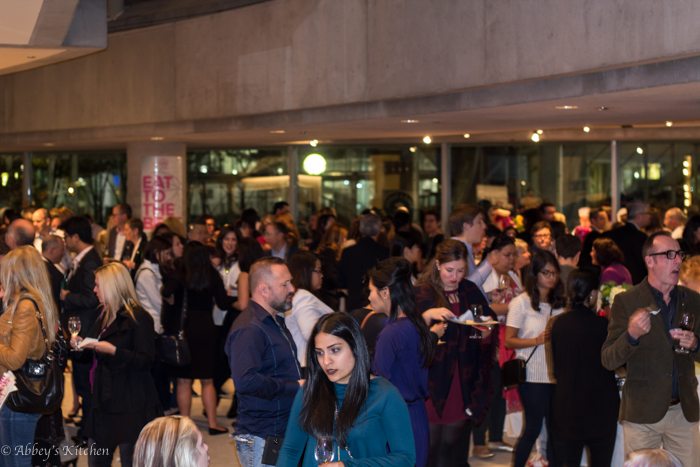 Check out some of my favourite bites from the night.
Eat to the Beat Eats!
Karen Rachlin- Bite Catering
Roasted organic beet and lemon Italian orzo with goat's feta, baked kale and cranberries in a dijon mustard vinaigrette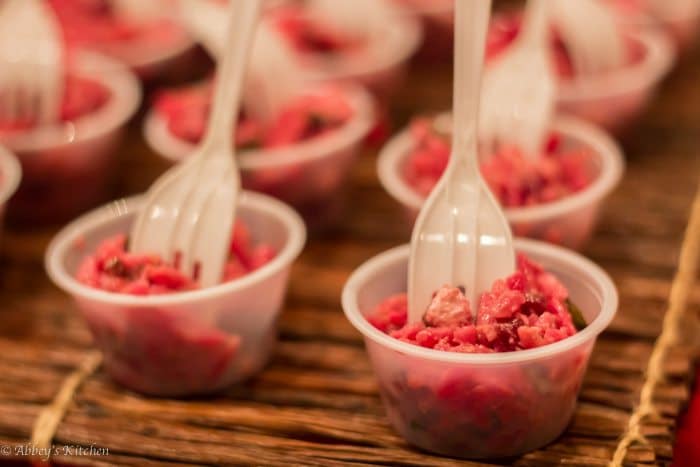 Tara Lee- Bar Hop
Chicharron tostada with cucumber slaw
Emma Beqaj -Emma's Eatery Catering
Mini lobster roll, lemon aioli, chopped chives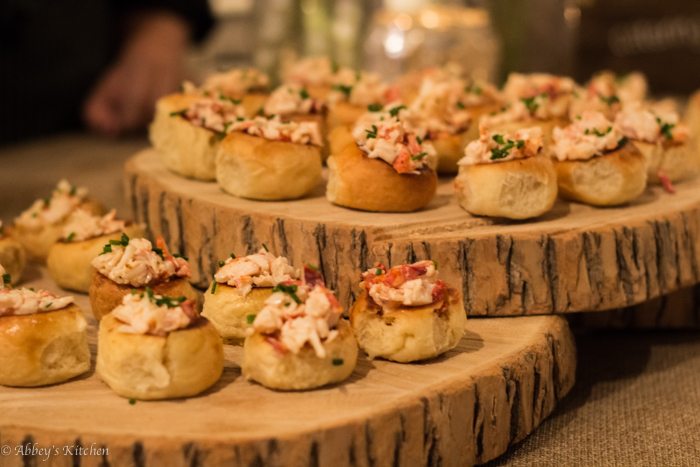 Anna Janes- Cocomira Confections
Peanut butter crunch made with European milk chocolate, all butter toffee and freshly roasted peanuts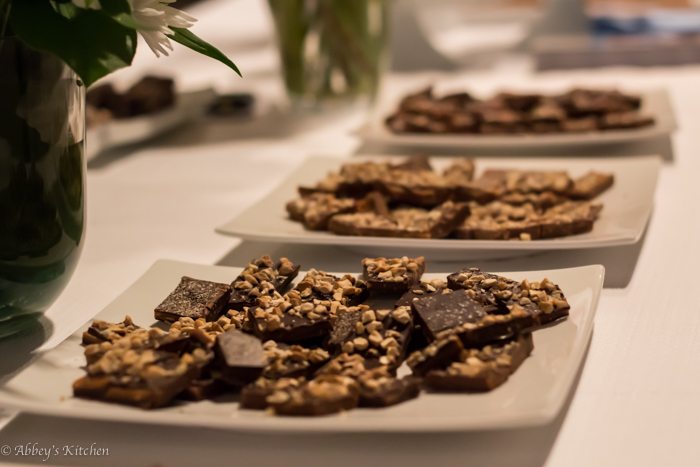 Bonnie Gordon- Bonnie Gordon College of Confectionary Arts
Assorted mini cookies – chocolate chip, red velvet, s'mores, ginger molasses, pink lemonade, double chocolate, oatmeal raisin and sprinkle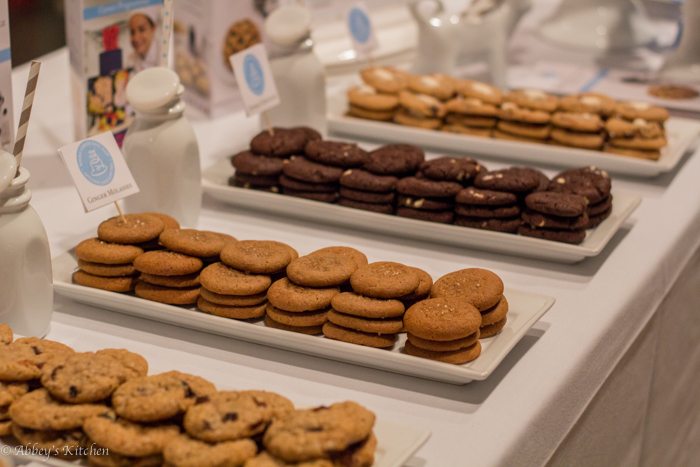 Renee Bellefeuille- Art Gallery of Ontario
Beer braised lamb cornish pasty, piccalilli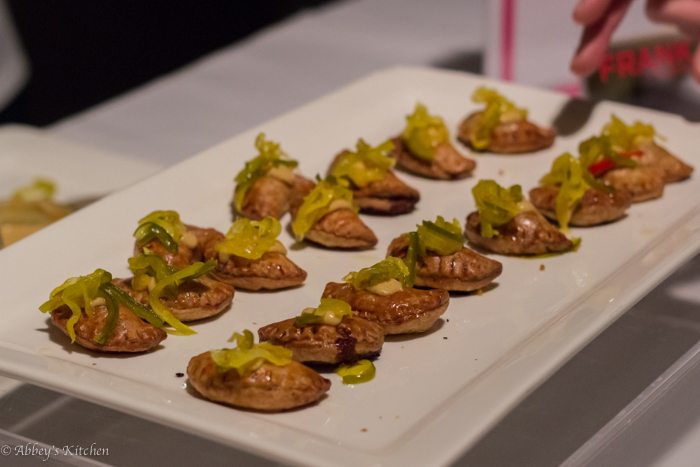 Carmen Jeffrey- President's Choice Cooking School
Butter chicken served with PC Traditional Naan Dippers Flatbreads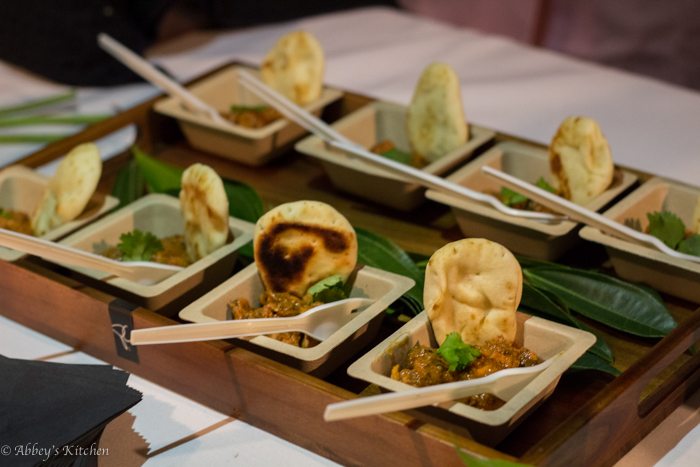 Sweet crepes with mascarpone cheese topped with PC Black Label Ontario Montmorency Sour Cherry Fruit Spread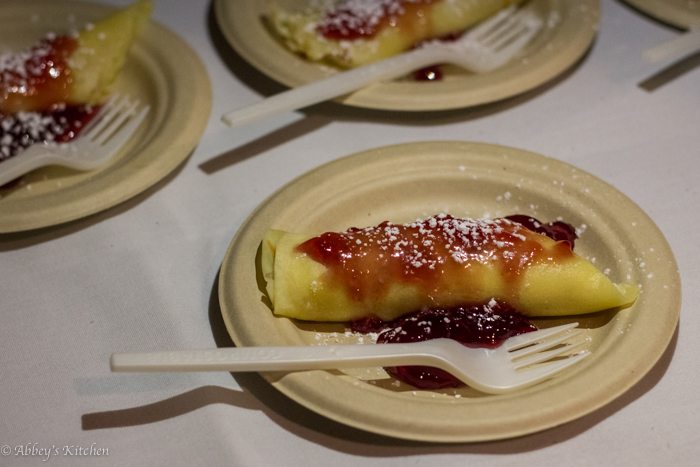 Brianne Nash- Nella Cucina
Beet shortbread with Gorgonzola mousse and crispy shallots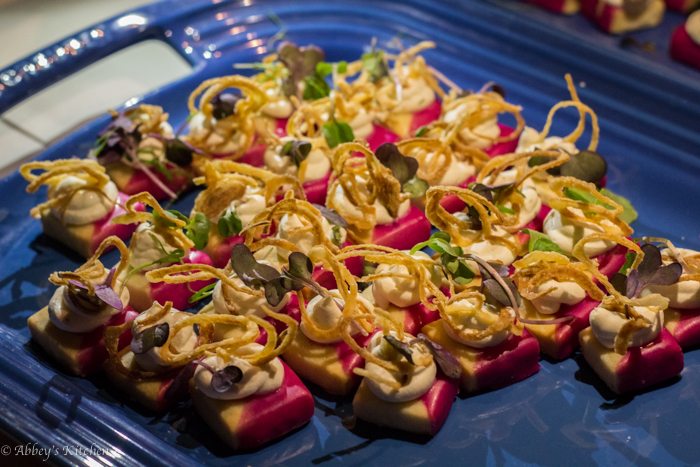 Jacqueline Lo- Ruelo Patisserie
Petite fours: macaron, cookies, choux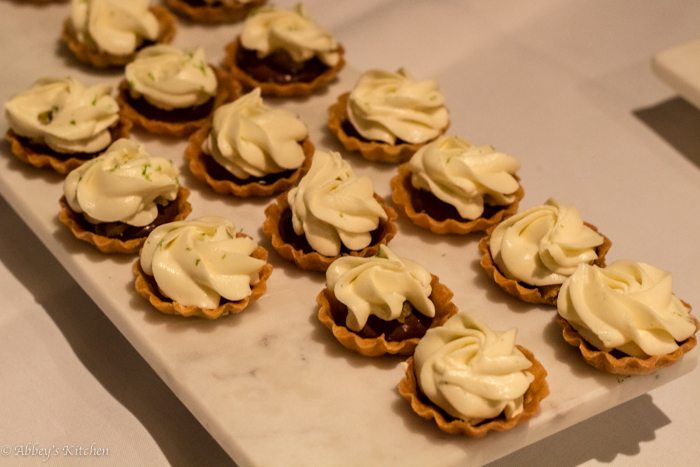 Vanessa Le Page- The Cake Lady- Edible Art
Double chocolate chestnut cupcakes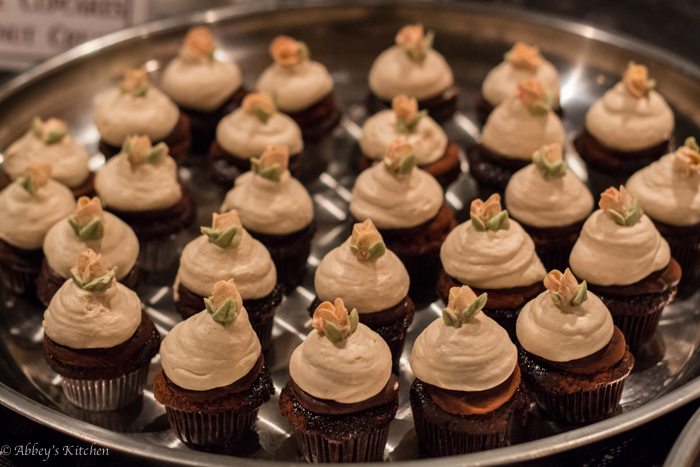 Elaine Wong- The Omni King Edward Hotel
Autumnal apple and onion galette with cider braised pork and plum chutney
Lili Sullivan- Waupoos Winery
Pit smoked brisket sliders with caramelized onions and Snakebite Ale mustard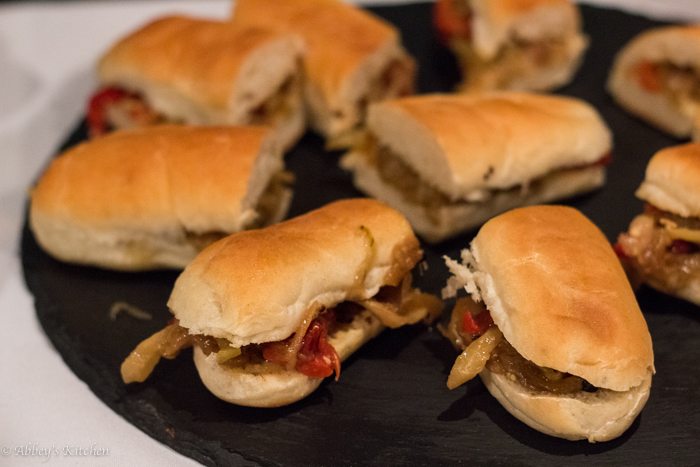 Meghan Van Horne- The Regent Café
Lemon infused meatball stuffed with chevre and drizzled with beet and saffron sauces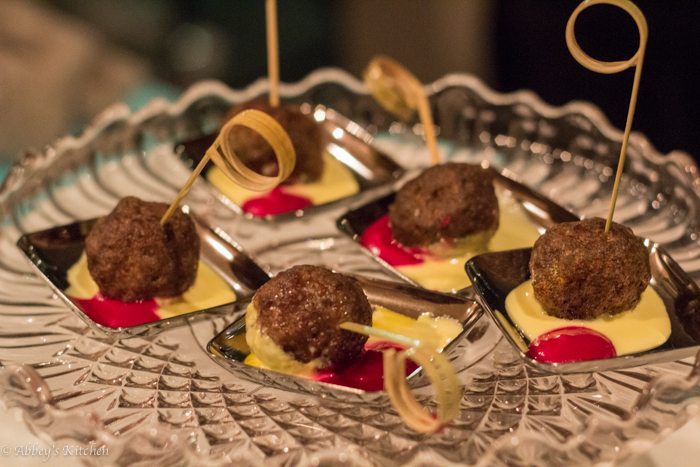 Chef Veronique- Crepes a GoGo Spadina
Assorted Crepes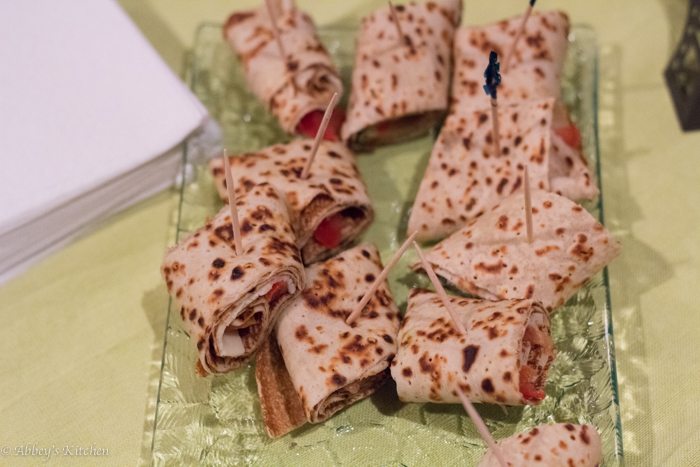 Angela Panigas- The Sultan's Tent & Café Moroc
Moroccan hummus cones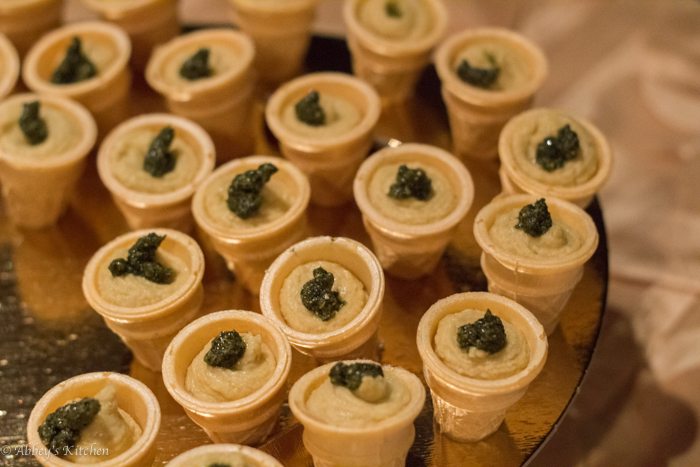 Jennifer Perusini- BerBer Social
Moroccan spiced meatballs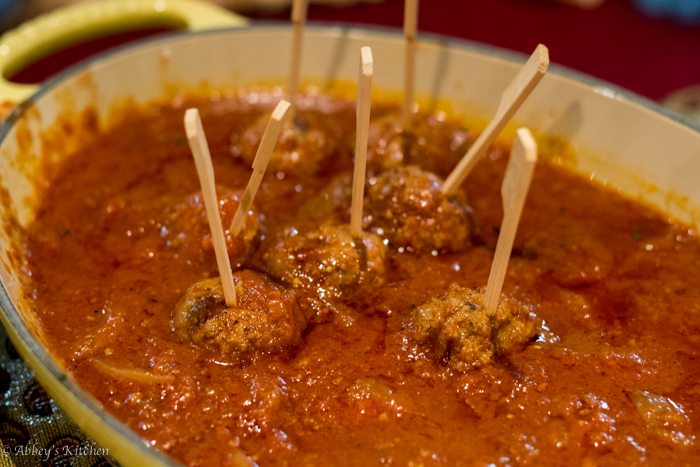 Andrea Poirier- Inn on the Twenty
Maple pumpkin tart, gingered apple chutney, Cave Spring Riesling Icewine cream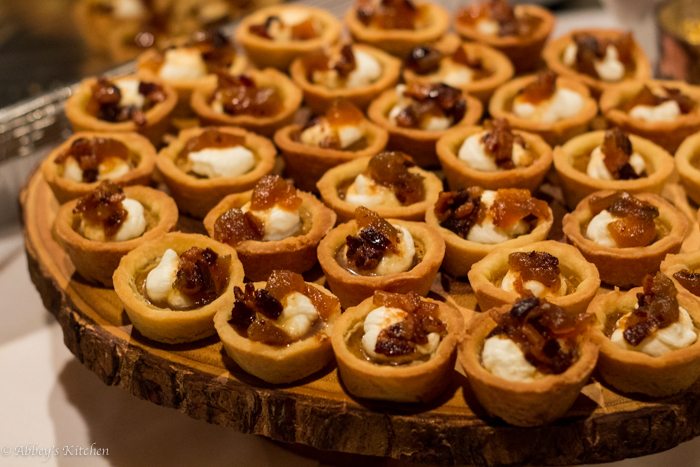 Tamara Green- The Living Kitchen
Baked sweet potato chickpea falafels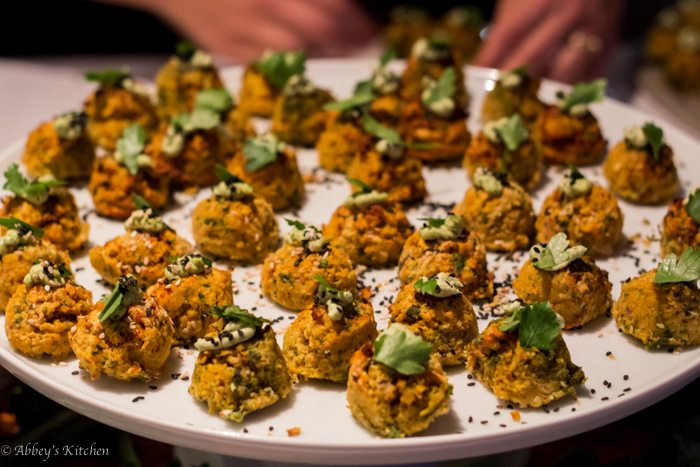 Nuit Regular- Pai Northern Thai Kitchen, Sabai Sabai Kitchen and Bar, Sukhothai Restaurant
Miang Kung betel leaf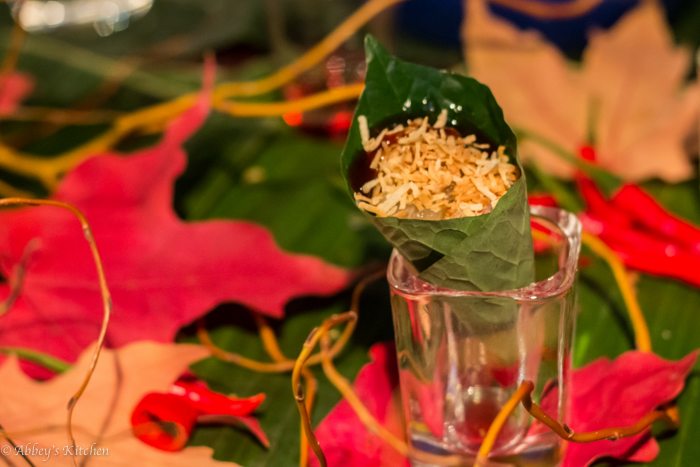 Tiiu Christie & Tysa Christie- Marigolds and Onions
Beetroot salmon blini: beet essence and gin marinated smoked salmon with spiced labneh and balsamic pearls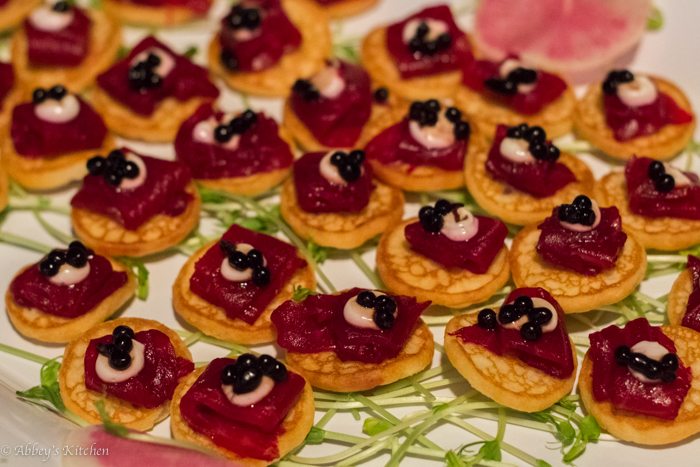 Prosciutto and pear rolls: thinly sliced Prosciutto di Parma, fresh pear and Gorgonzola cheese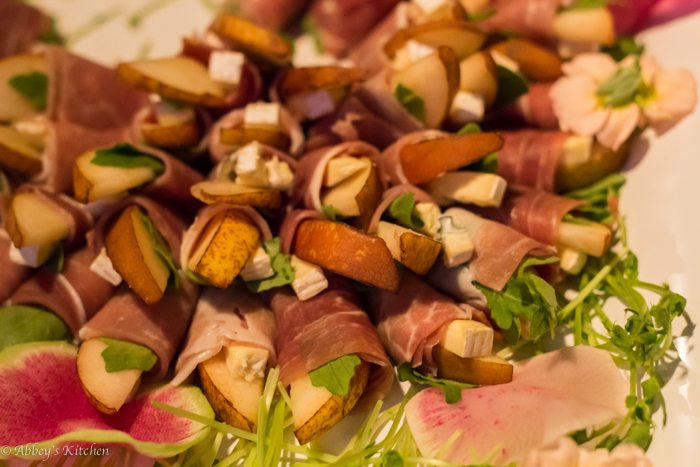 Anne Yarymowich & Jeanne Da Silva- George Brown College Chef School
"Squashing It"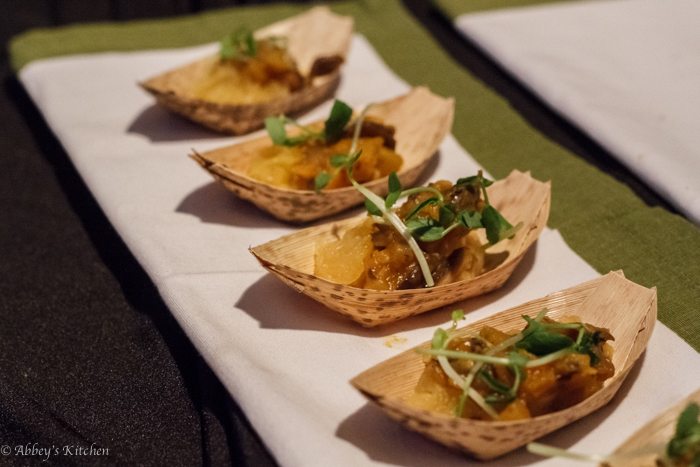 Lauren Mozer- Elle Cuisine
Duck confit ravioli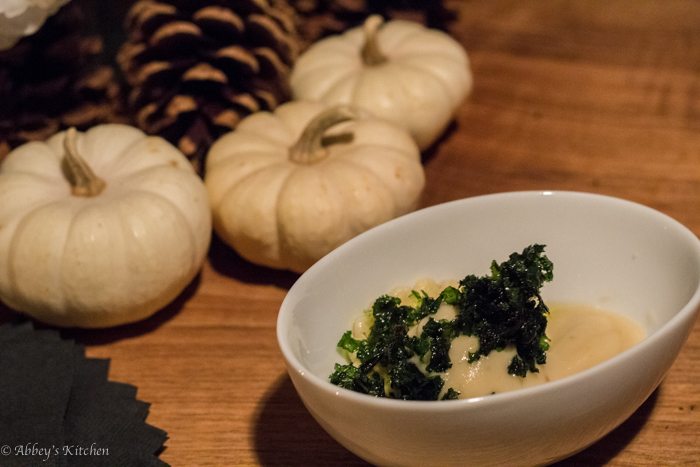 Karen Viva-Haynes- Viva Tastings
Savoury dijon ice cream with organic house cured gravlaks served with a rye toast crip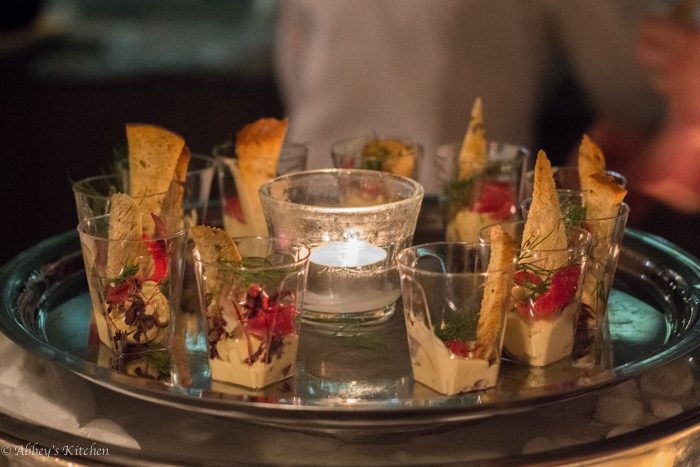 Barbara Rotberg- Lollicakes
Chocolate and vanilla mini cupcakes with a hand-painted chocolate on top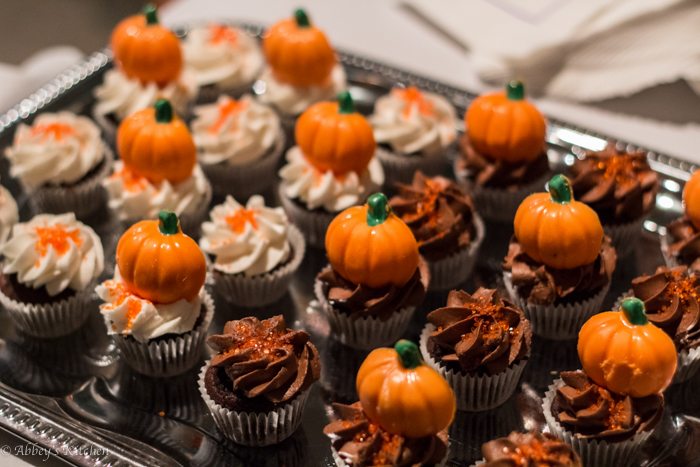 Catherine O'Donnell- Willow Cakes & Pastries
Turtle cheesecake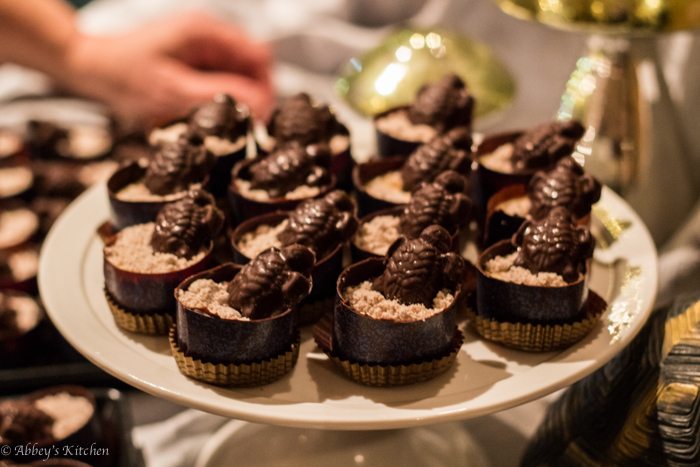 Joan Monfaredi-Park Hyatt Hotel
Skewered lamb & veal meatball, tomato basil sauce, Parmesan Regiano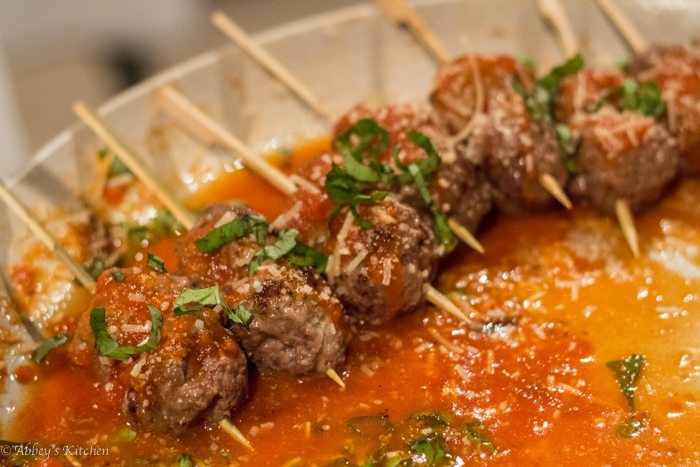 Kimberly Humby- East & Main Bistro
Smoked water buffalo brisket, creamy herb and cheddar polenta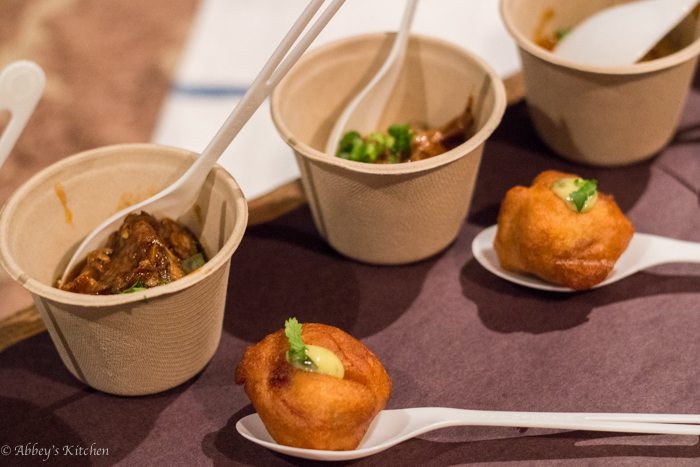 Arvinda Chauhan & Preena Chauhan- Arvinda's
Organic kale savoury Indian-style mini pancakes topped with spicy-sweet tomato curry leaf chutney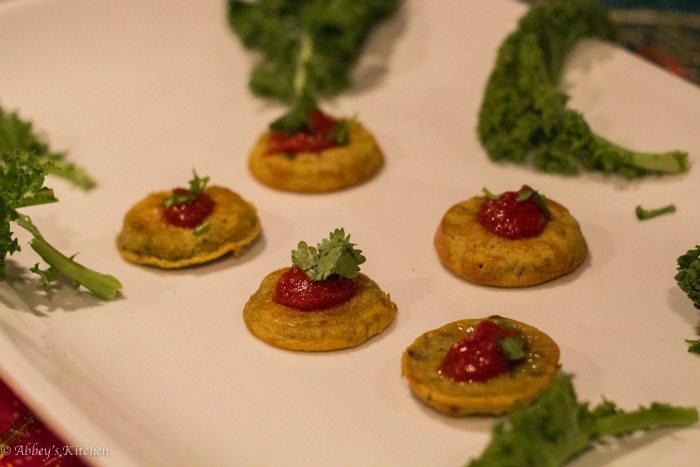 Dominique Dufour & Alison Ferland- Patria
Torta carne pintxos
Mali Fernandez- Xola Mexican Food
Tostaditas de Minilla a la Veracruzana (fish tostadas Veracruz style)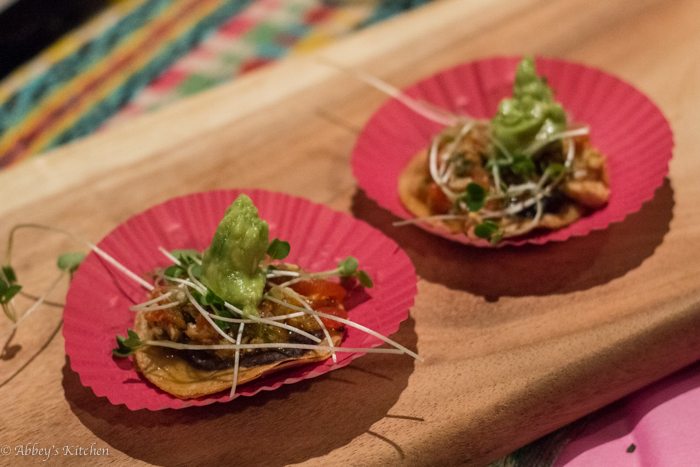 Alexandra Feswick & Amberlynne Plourde- The Drake Hotel
Red curried salmon poke bowl with lime compressed cucumbers, chai pickled grapes and spicy hazelnuts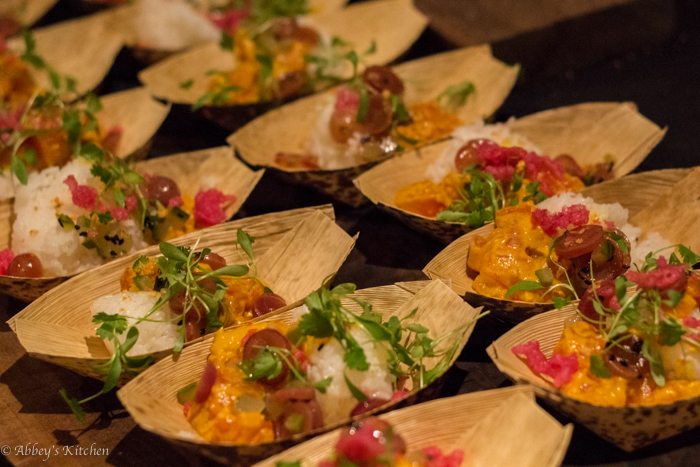 Gauravi Shah- Tilde
Chipotle BBQ pork belly on a soft taco with peach chutney and roasted garlic crema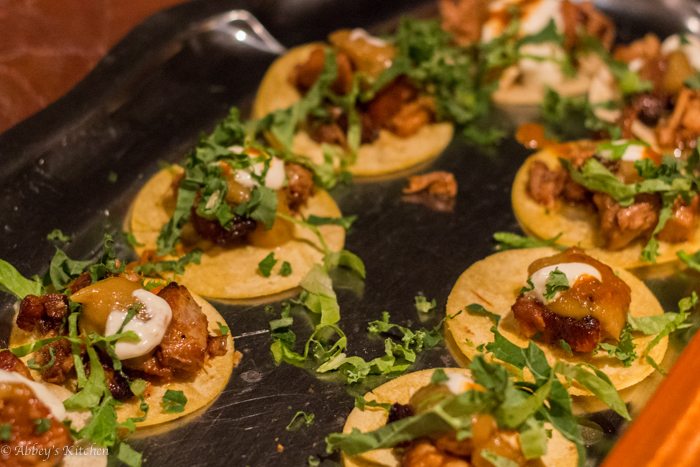 Jayne Dunsmore- Jayne's Gourmet Catering
Black olive and fig tuile with beet mousse and goat's cheese – candied pistachio garnish with organic sprouts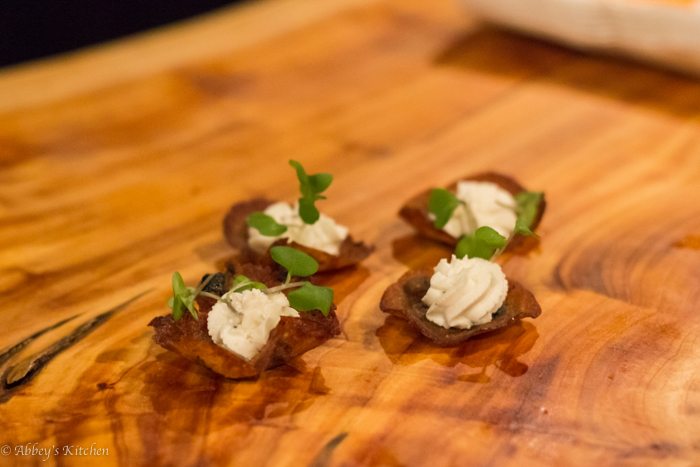 Wanda Beaver- Wanda's Pie in the Sky
Apple almond streusel bars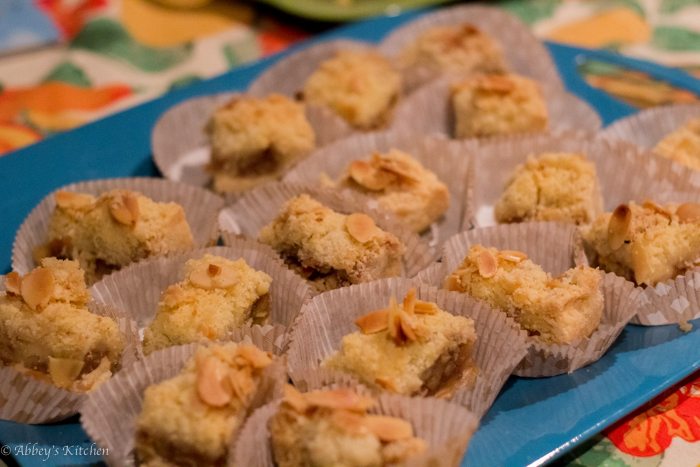 Joanne Lusted- Dish Do-Over
Sweet potato macaroni & cheese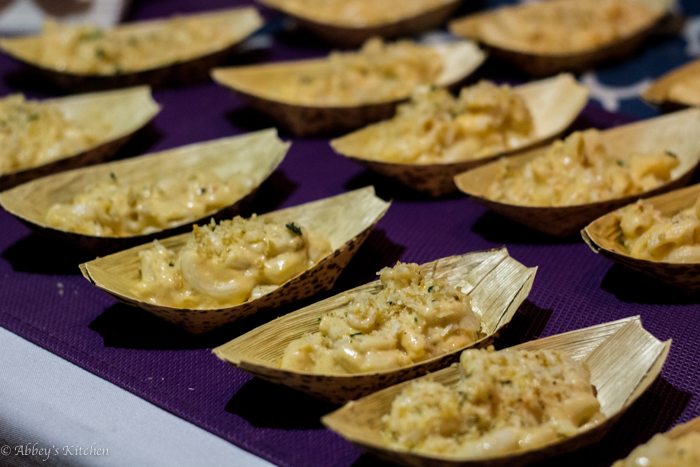 Vanessa Yeung- Aphrodite Cooks
Moroccan spiced lamb meatballs with smoky tomato yogurt sauce and cilantro pesto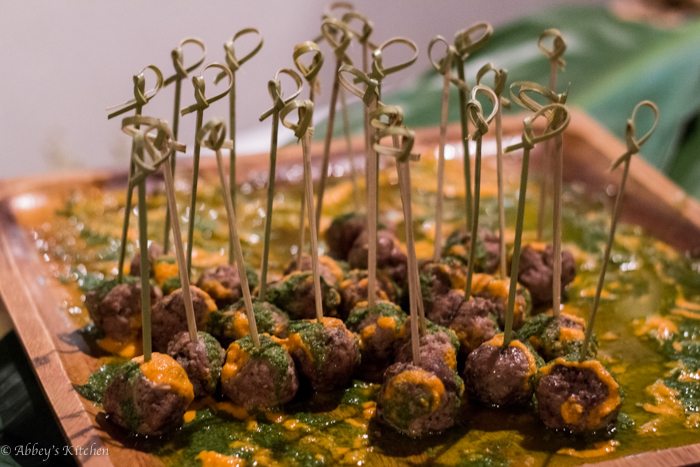 Michelle Edgar- The Sweet Escape Patisserie
Opera cake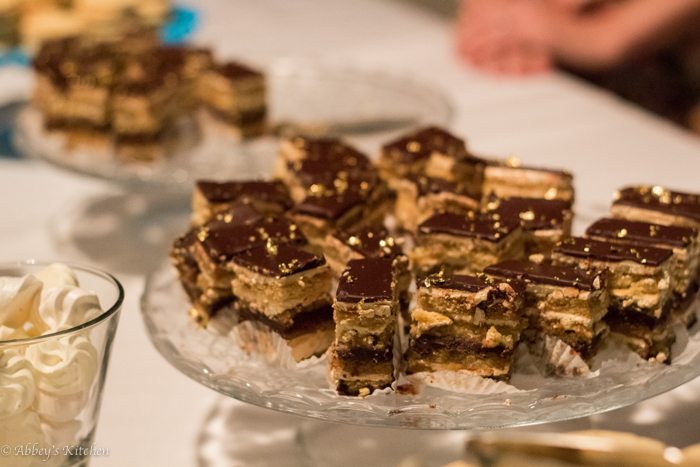 Rossy Earle- Ryerson University
Crabapple brown butter squash, Chilean pebre and queso fresco tartlets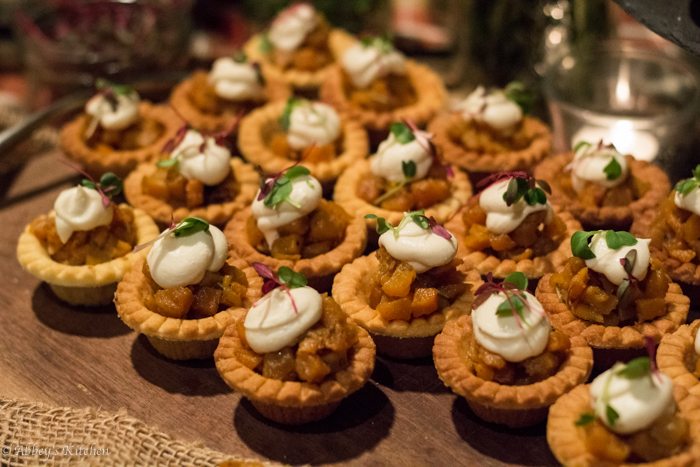 Lynn Mendelson- Lynn Mendelson Catering
Million dollar bars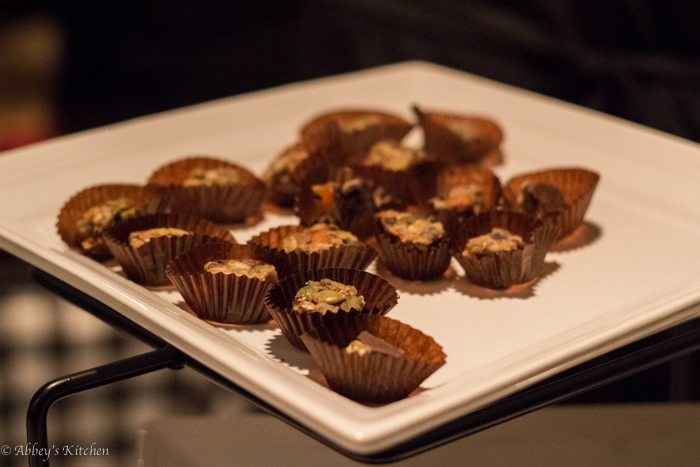 Sandra Abballe- Succulent Chocolates and Sweets
An assortment of hand-crafted chocolates and confections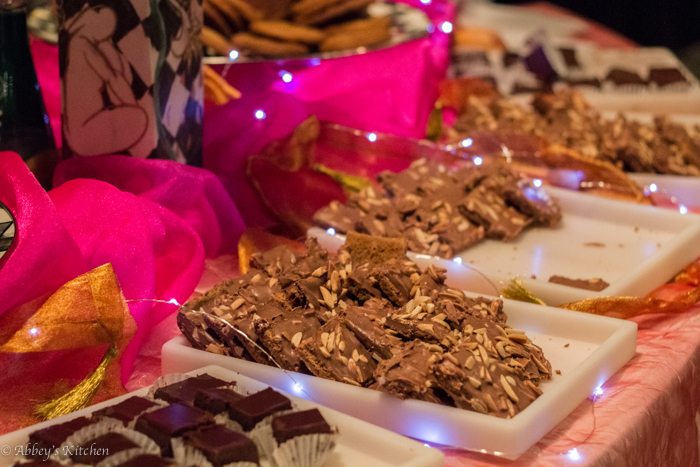 Erin Marcus- Ace Bakery
The "Let's Beet Breast Cancer" Slider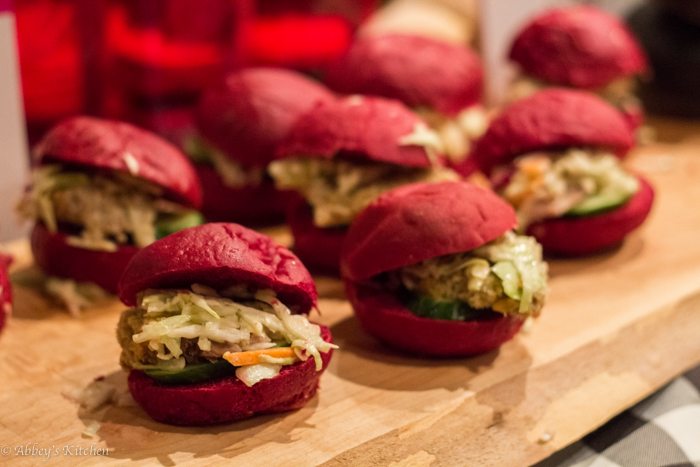 Cathy Beneway- Creative Catering by Cathy
Baby romaine wraps with an Asian slaw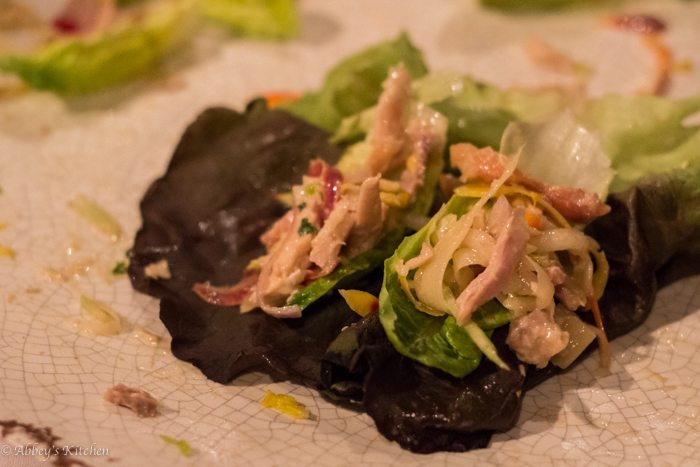 Dulce de leche cream filled chocolate with a breast cancer logo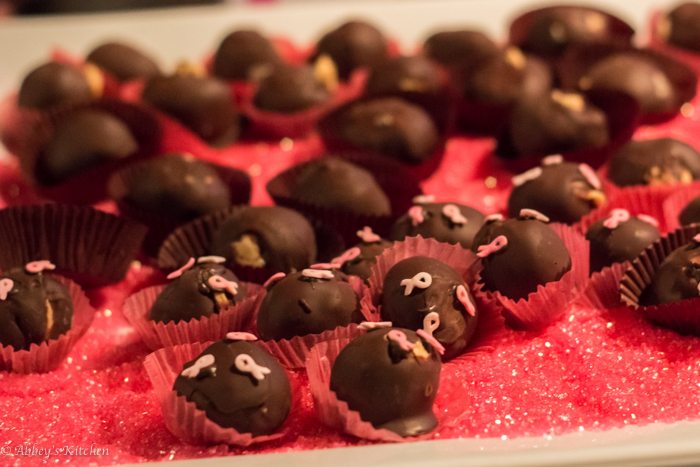 Emily Richards- Professional Home Economist
Rapini frittata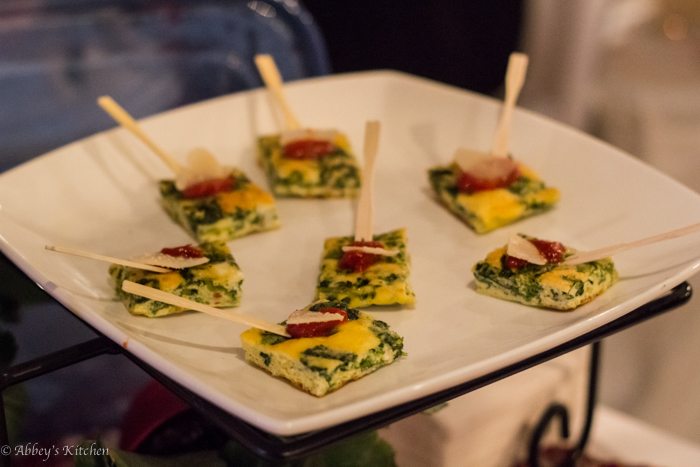 Dufflet Rosenberg- Dufflet Pastries
Chocolate s'mores cup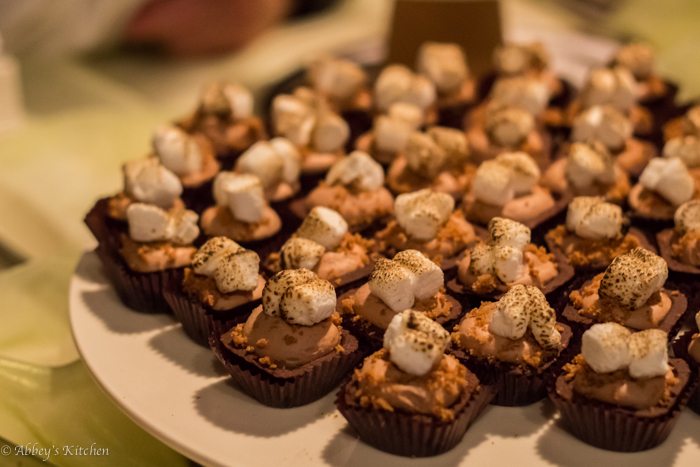 Kyla Eaglesham & Winlai Wong- Madeleines
Traditional orange sweet madeleines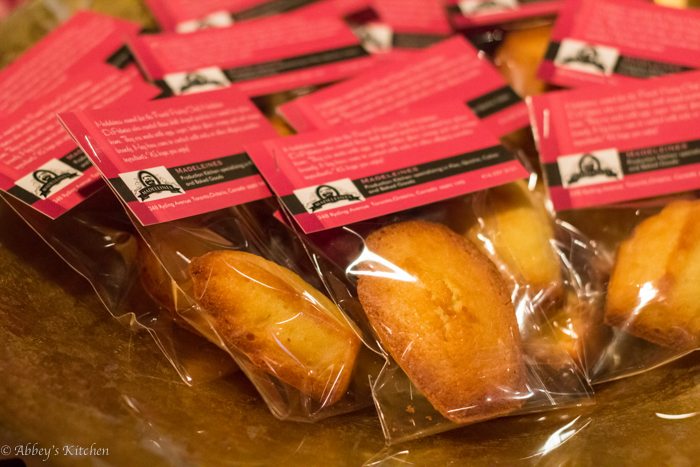 Jennifer Moores & Chris Brown- Citizen Catering
King Cole smoked duck breast, savoury pumpkin pie, black walnut, whisky maple glaze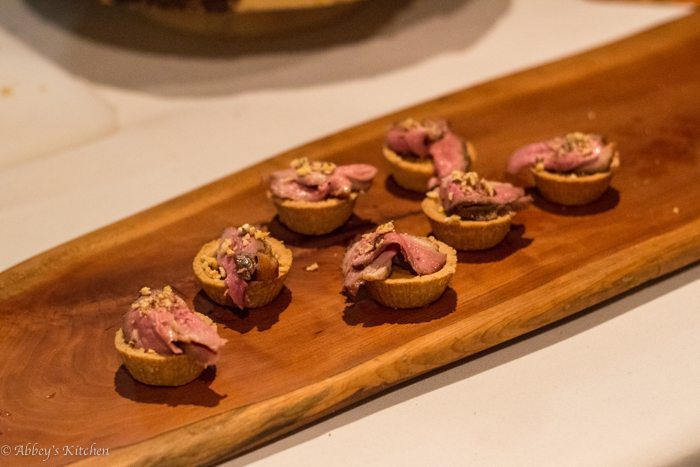 Donna Dooher & Michael Leary- Mildred's Temple Kitchen
"Waffle and Lox"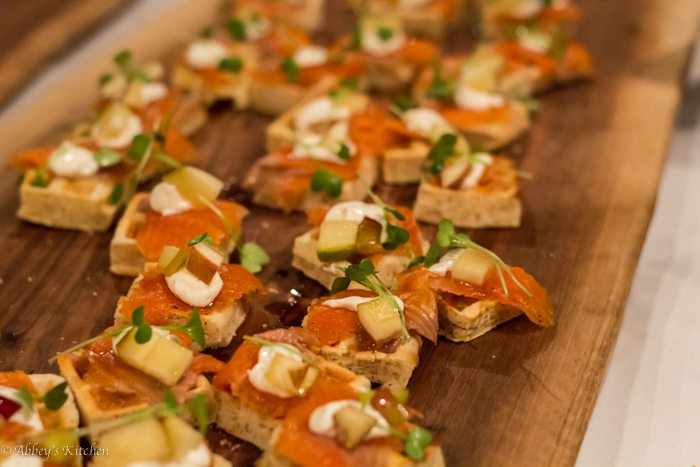 Bronwen Clark- Rodney's Oyster House
Oysters on the half shell with a special "Eat to the Beat" mignonette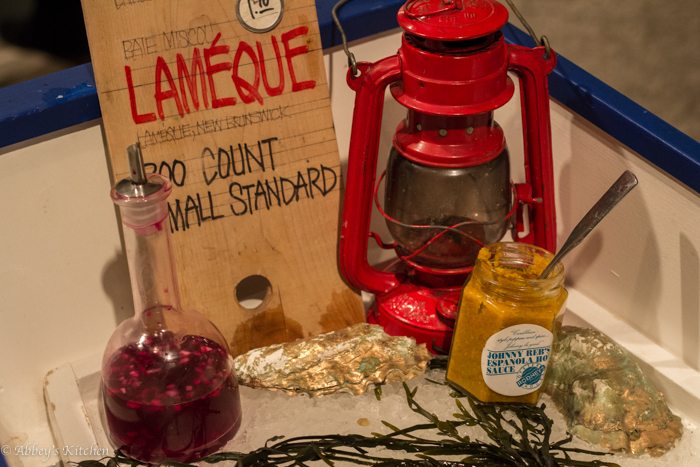 Alida Solomon- Tutti Matti
Pulled brisket sandwiches on brioche buns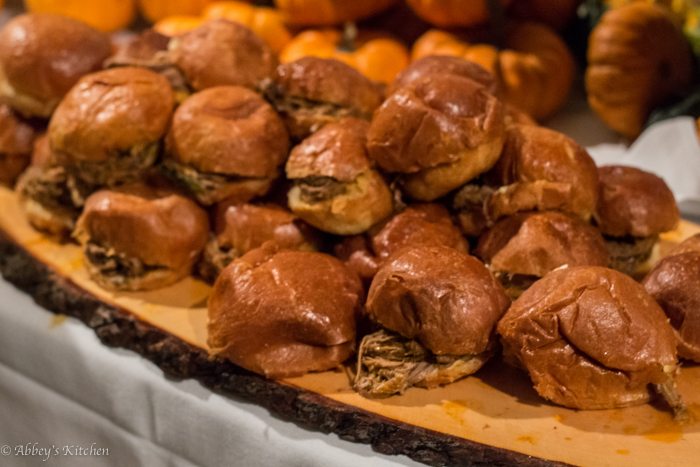 Erin Featherston- Baker and Scone
Mini chicken pot pie topped with a baby scone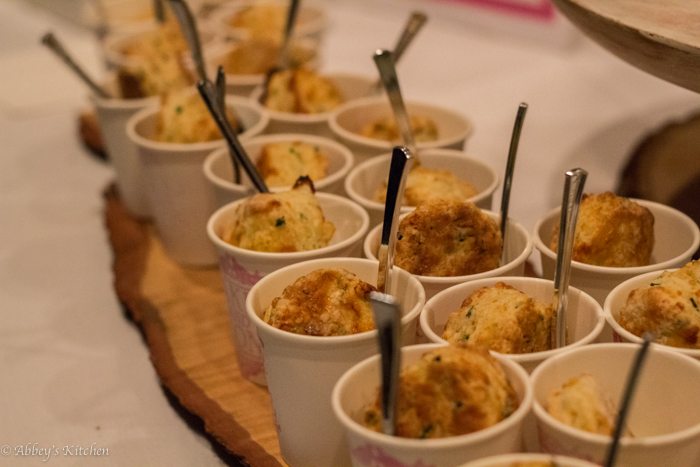 With each year that passes, the event seems to get bigger and better. Altogether, over 20 years, Eat to the Beat has raised over $3.7 million for Willow.   If you missed it this year, you'll definitely want to get in on the great food for a great cause next year. For more information check out their website here.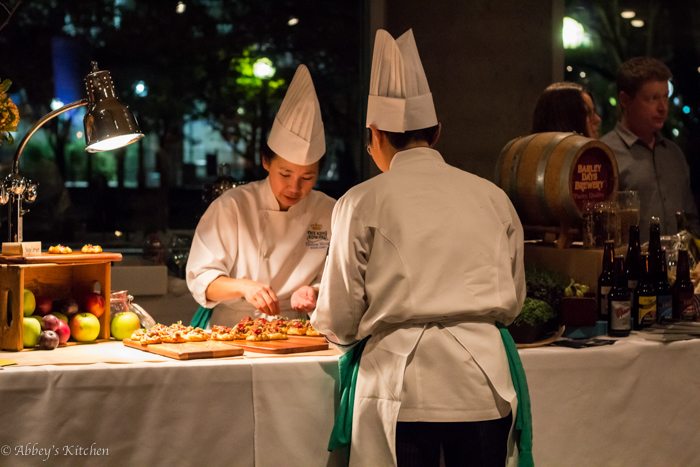 Contribution by Maria Enache
Disclaimer: this event was complimentary, however, as always, all opinions are genuine.
Updated on May 8th, 2019