One of the best things about living in a bustling international city like Toronto is the kind of access we have to such a wide variety of events. From food festivals to concerts and everything in between, there is no shortage of agenda items to plow through each week. But one of the events I look forward to all year is the Toronto Festival of Beer.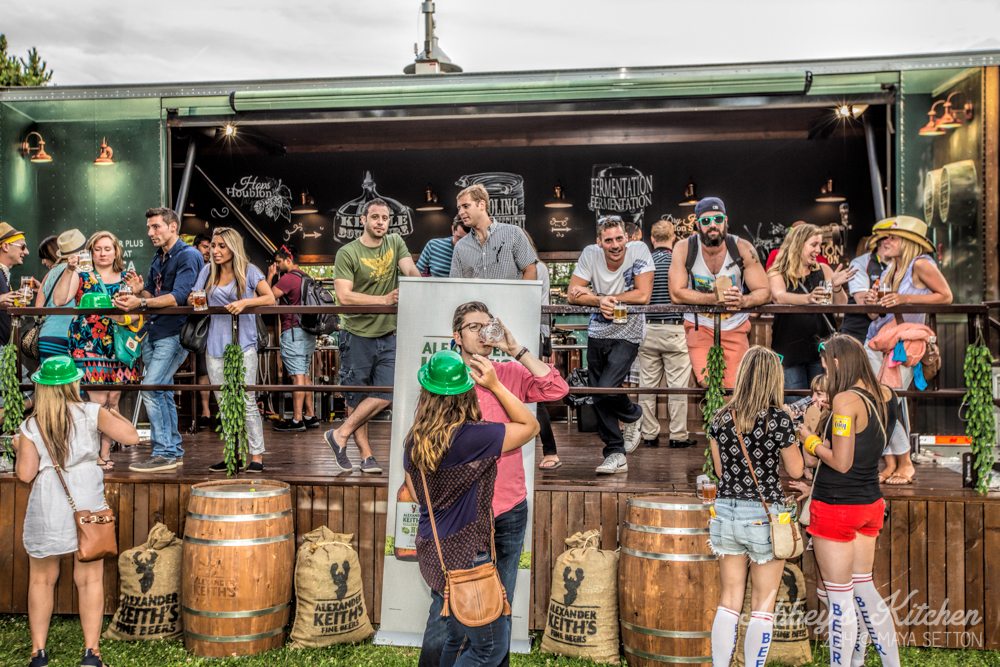 Co-owned by Greg Cosway and Les Murray, Toronto's Festival of Beer (now in its 20th year!) was held July 25-27th in Bandshell Park in Exhibition Place and celebrates Canada's brewing history.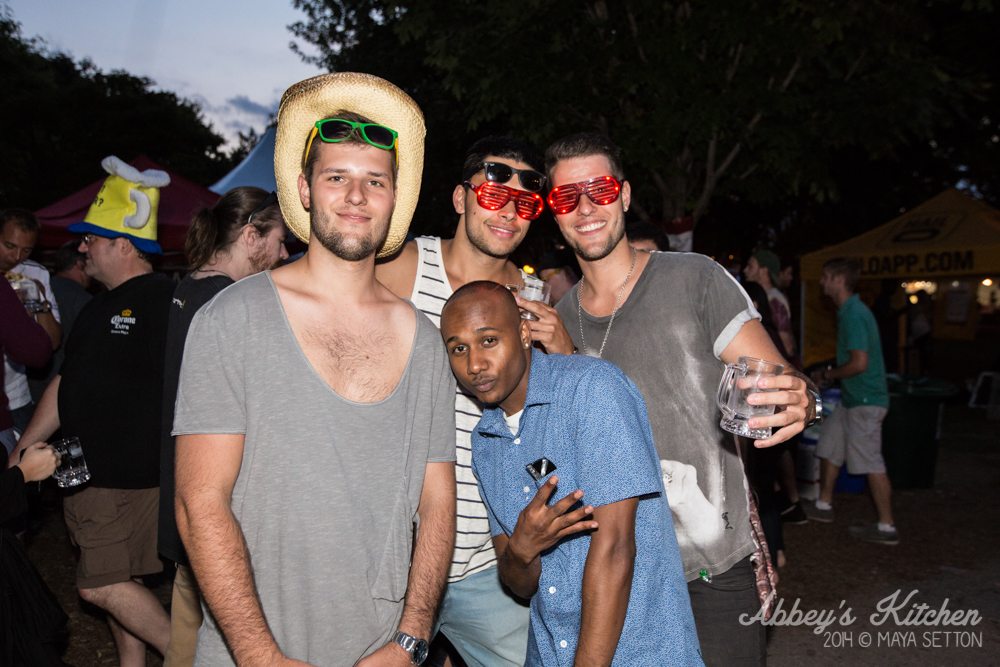 Filled with everything from craft breweries to massive international brands to a whole range of summer's hottest drink: cider, this was one alcohol fueled weekend for the beer lovers of Toronto.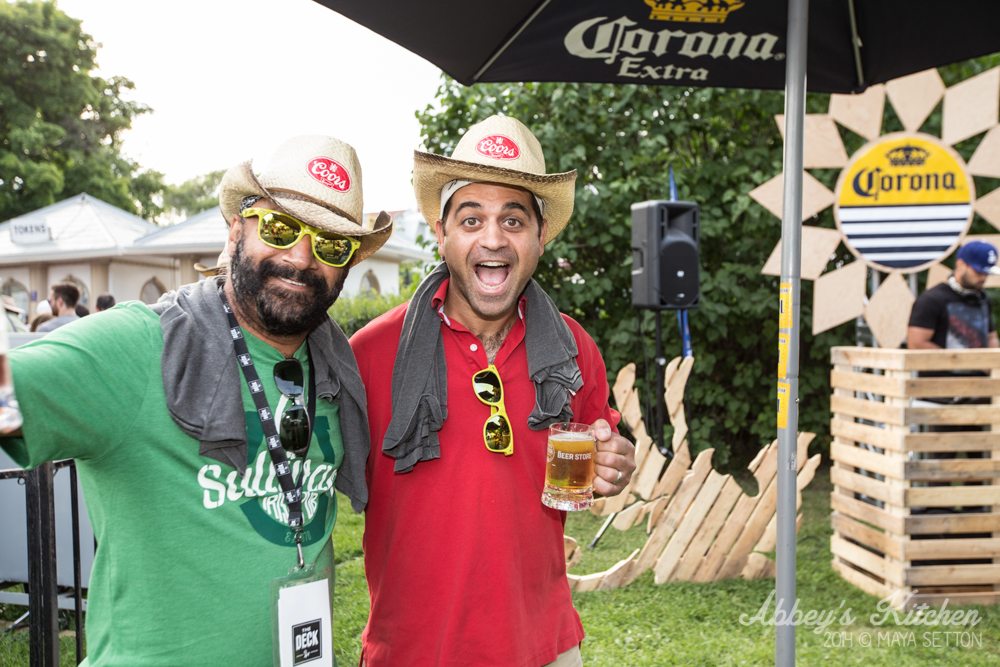 This year, Beer Fest boasted over 65 breweries serving over 300 types of beer to about 30,000 people. Events ranged from live music to grilling demos (featuring local food personalities like yours truly!), as well as lectures from local brewers. I slipped into a session to hear a few local, young craft brewers discuss their beers as well as how they got into the trade – an incredibly interesting lecture to say the least!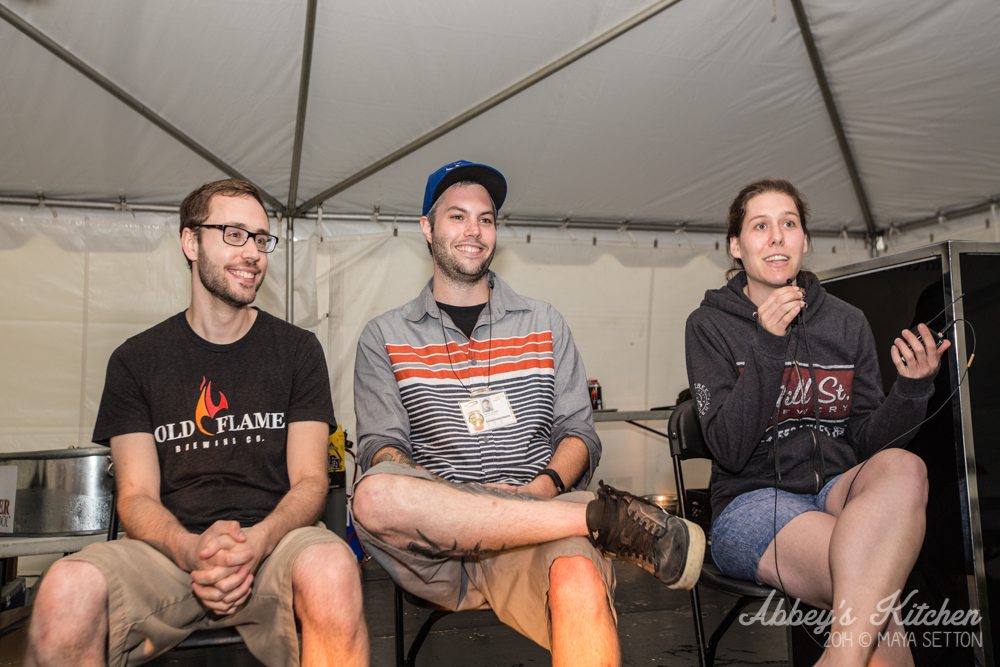 Now, you'd think under the circumstances, that this event might get a bit messy but I think everyone was just there to have a good time.
Yes, the crowd looked like what I imagine party-goers at a big Greek frat party would look like (lots of matching T-shirts, and hats made out of beer boxes), and yes, I exceeded my quote 100-fold for being hit on, but everyone was actually well-behaved. While the majority of the crowd was male, ladies made their mark on the scene and kept the boys in line.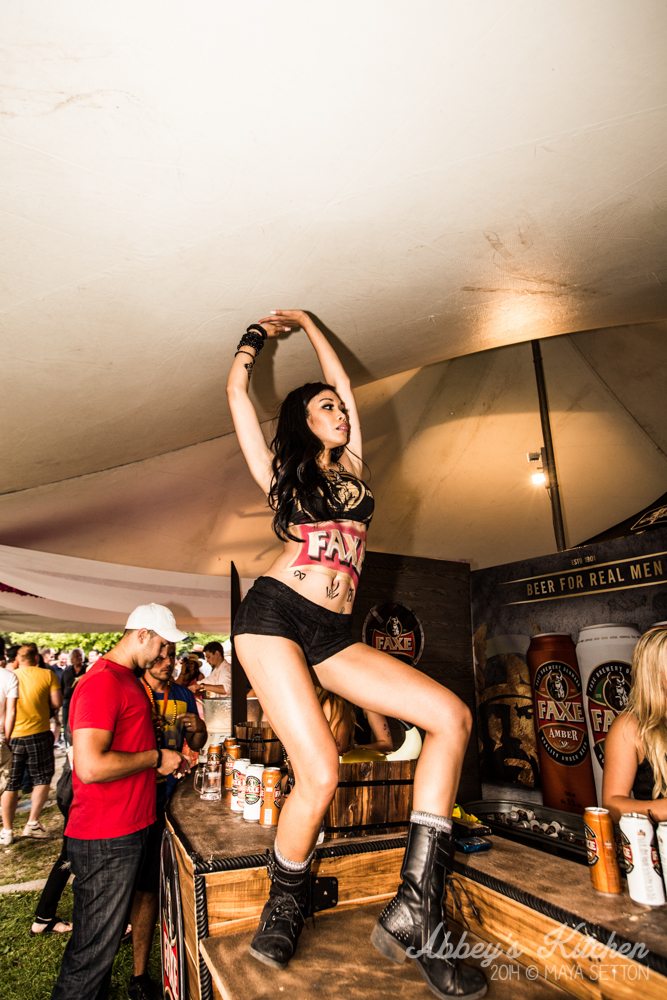 Spread out all over the sprawling park, vendors all had individual tents from which they served their wares. Tokens were used again this year to keep things simple and moving along. While some vendors took free reign with their pricing, the norm was one token for a half mug of beer (4oz) and two tokens for the full mug (8oz). While my liver did not filter fast enough to taste all 300 brews, I did get some serious sampling done that night. I tried:
100th Meridian
Mill Street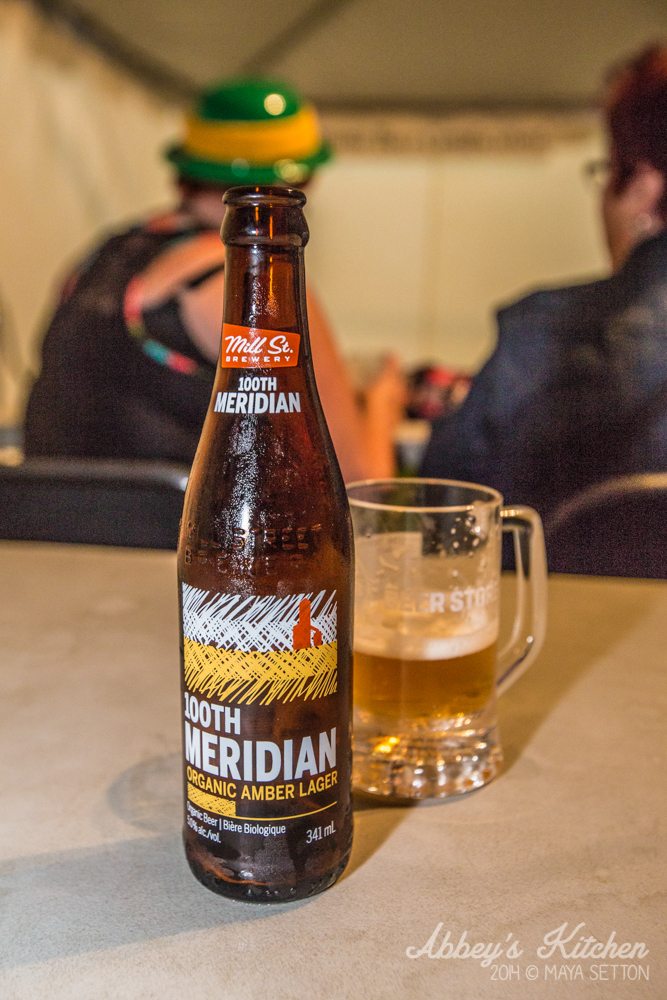 A light tasting Amber lager made by one of Toronto's biggest local brewers. This beer gets its name because the grains are grown west of the 100th meridian line.
Boxer
Minhas Craft Brewery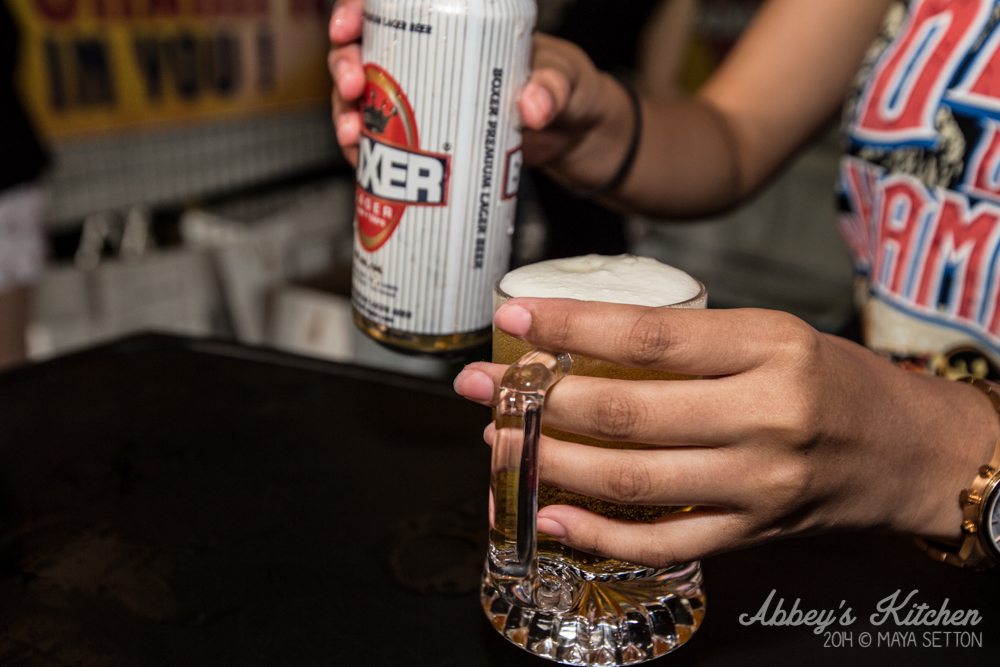 A dry lager with subdued bitterness made for an easy drinking beer!
Rye Pale Ale (RPA)
Cameron's Brewing Co.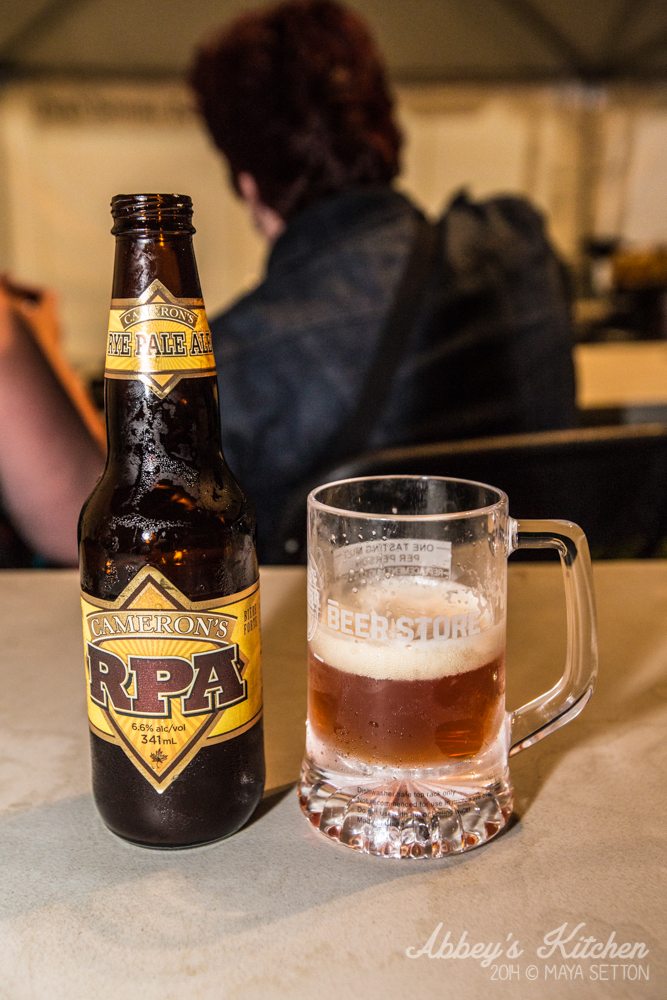 A great, robust seasonal beer.
Faxe Amber
Faxe Brewery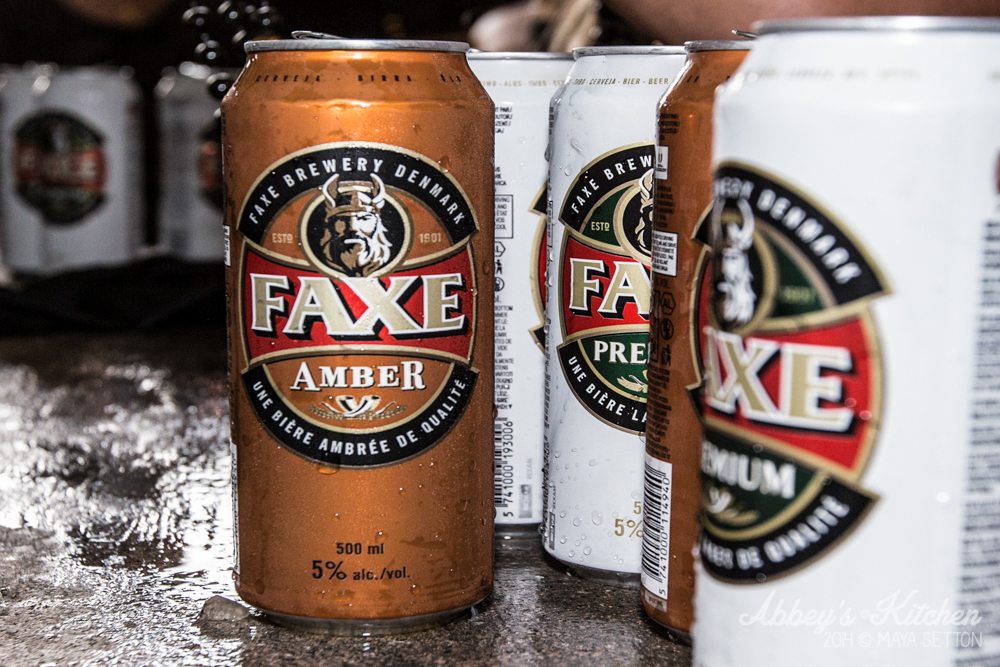 Light and sweet, almost like caramel!
Old Flame Brunette
Old Flame Brewing Co.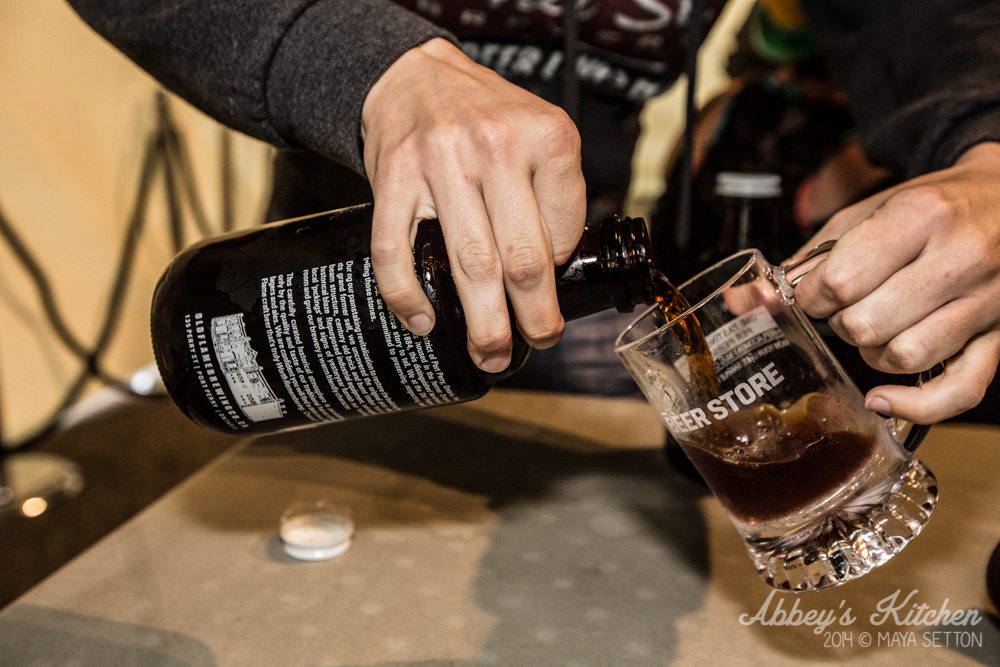 Dark, malt beer with lots of chocolatey flavor
Cider
William Brewery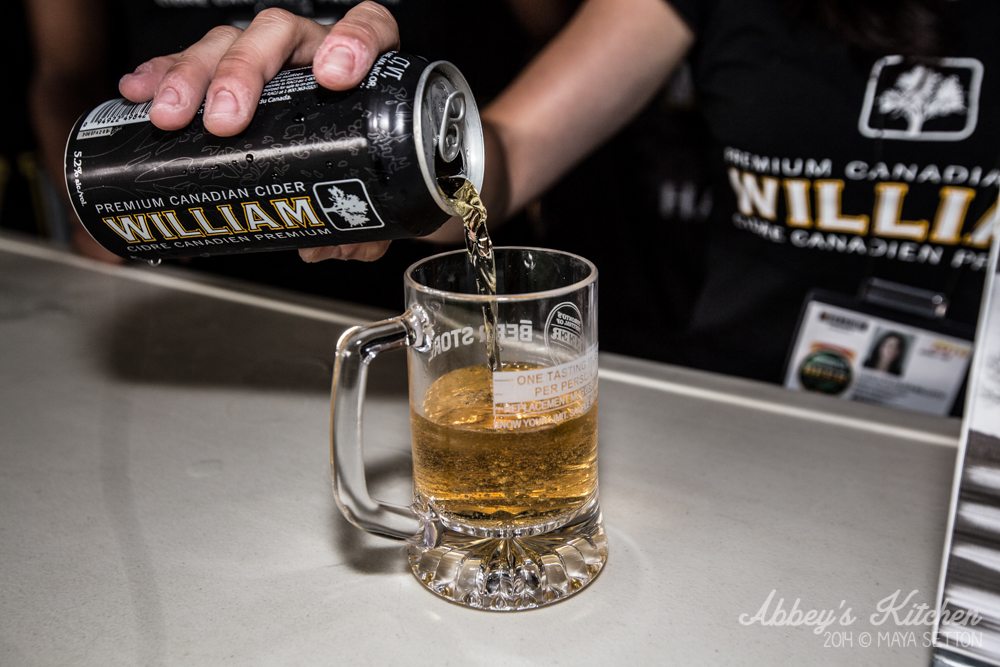 Crisp, fresh taste that's perfect for summer sippin'.
Cider
Woodchuck
Probably my favorite drink of the night! I actually bought a case the next day (as if I didn't get my booze-fill).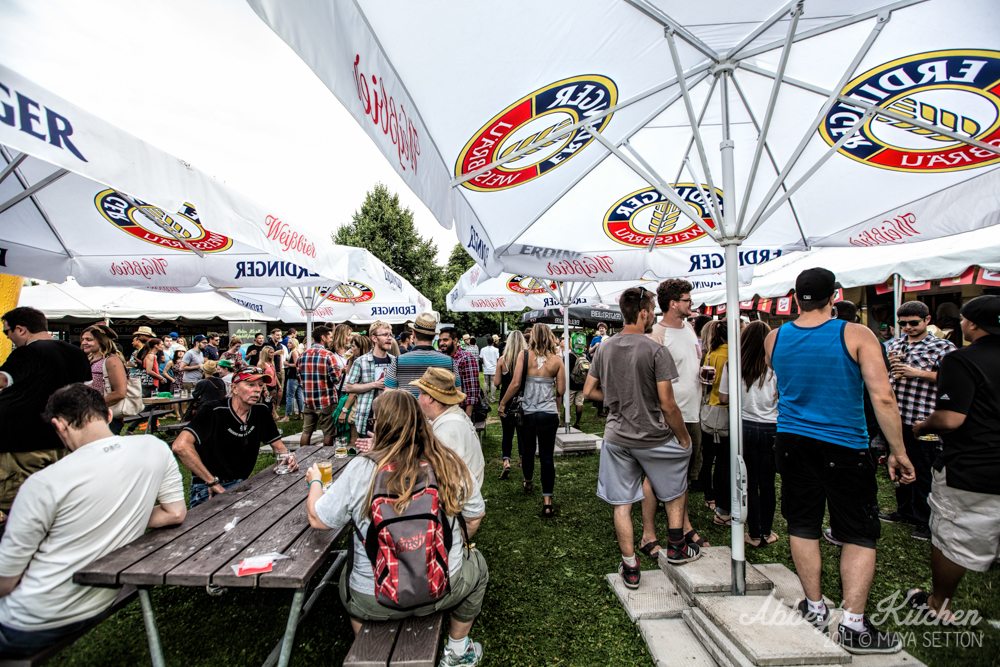 Though Beer Fest clearly centers on beer, that's definitely not the only attraction at the event. We all know that drinking would be nothing without some delicious food to accompany it so some of Toronto's most popular food vendors, including Fidel Gastro, Hot Bunzz and La Brea, were set up in clusters all around the park feeding those who couldn't help but succumb to their drunk munchies (guilty as charged). With a day full of drinking ahead, I made it my mission to line my stomach with as much food as I could get my hands on, including:
The Pie Commission's Bloody Good Pie
Beer Braised Beef Rib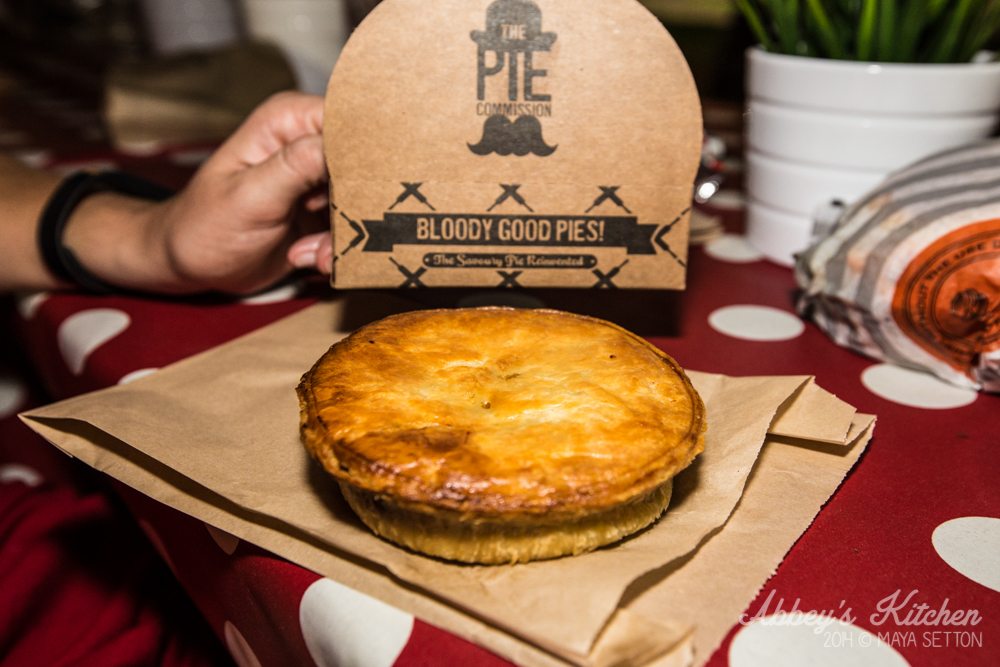 A buttery, flakey shell stuffed with rich, tender beef. Yum.
Hot Bunzz
Surf & Turf Bun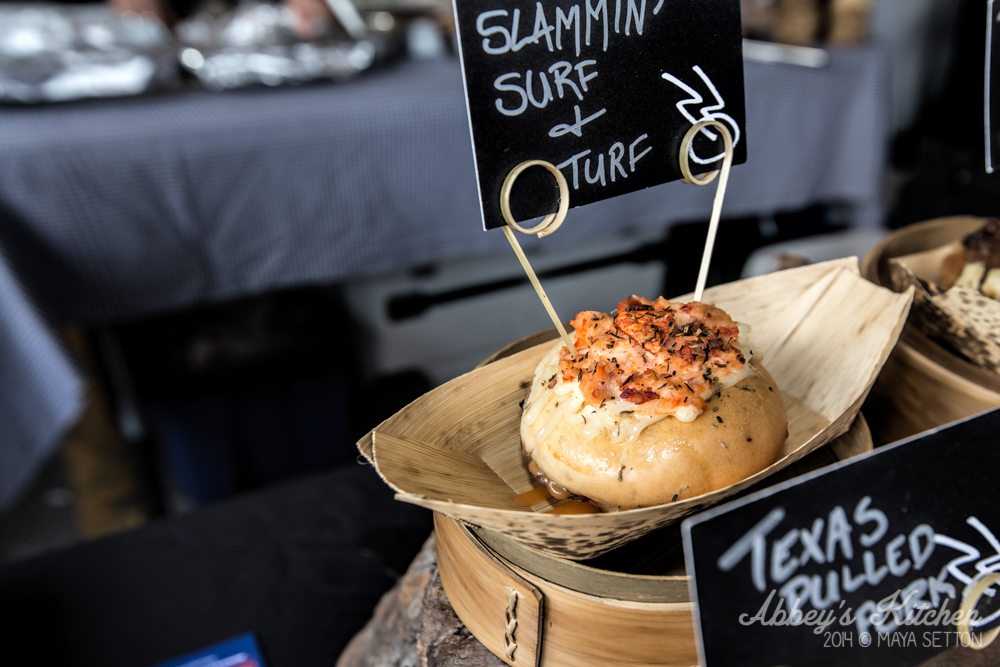 Stuffed with braised Kalbi beef & topped with lobster and garlic aioli, this bun was heaven on earth.
The Neal Brothers
Sriracha Ketchup Chips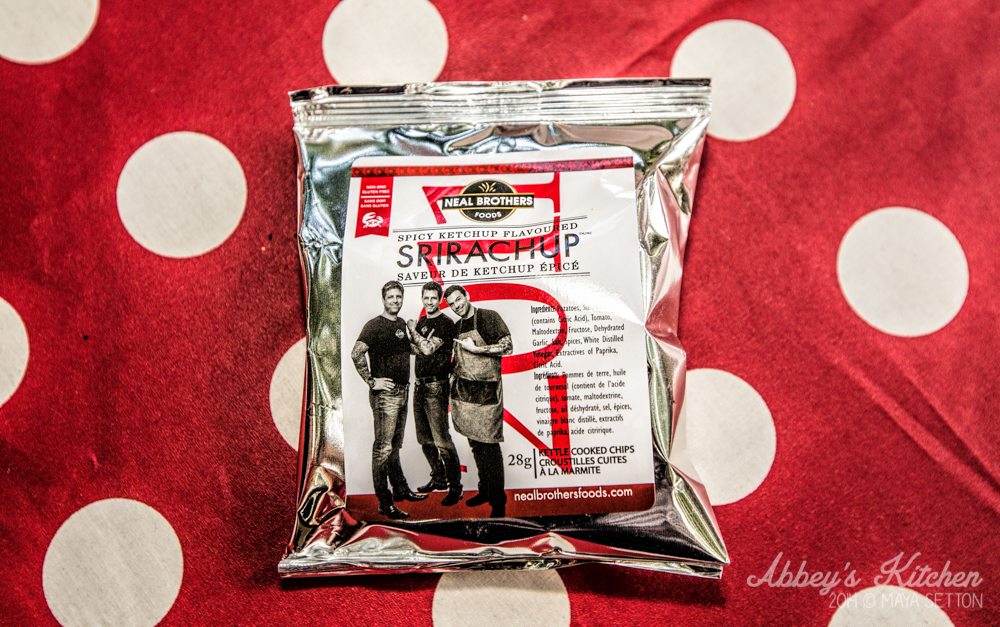 Full of spicy, tangy flavor!
Pizza Libretta
Margarita Pizza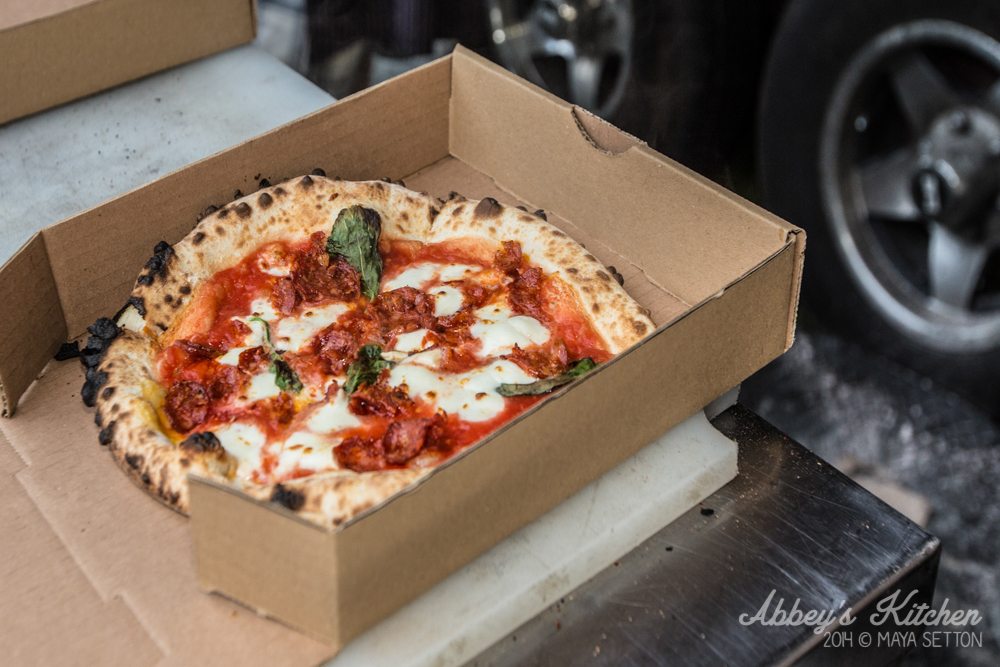 Perfectly crisp crust with mounds of cheesy goodness.
Smoke's Poutine
Pulled Pork Poutine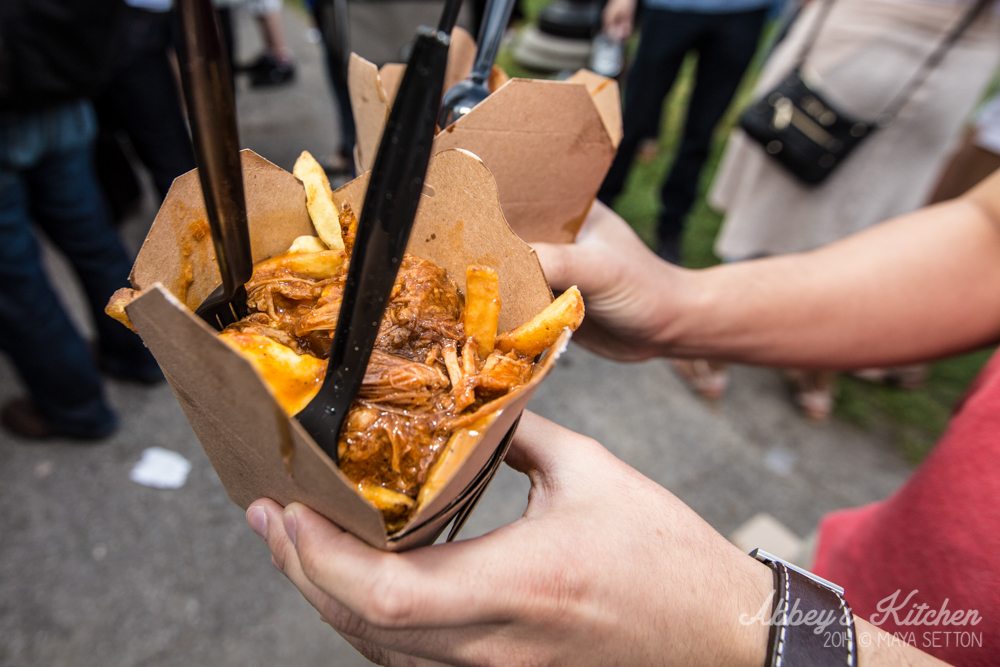 The only way to make a poutine better is to throw pulled pork on top!
Fidel Gastro
BBQ Ribs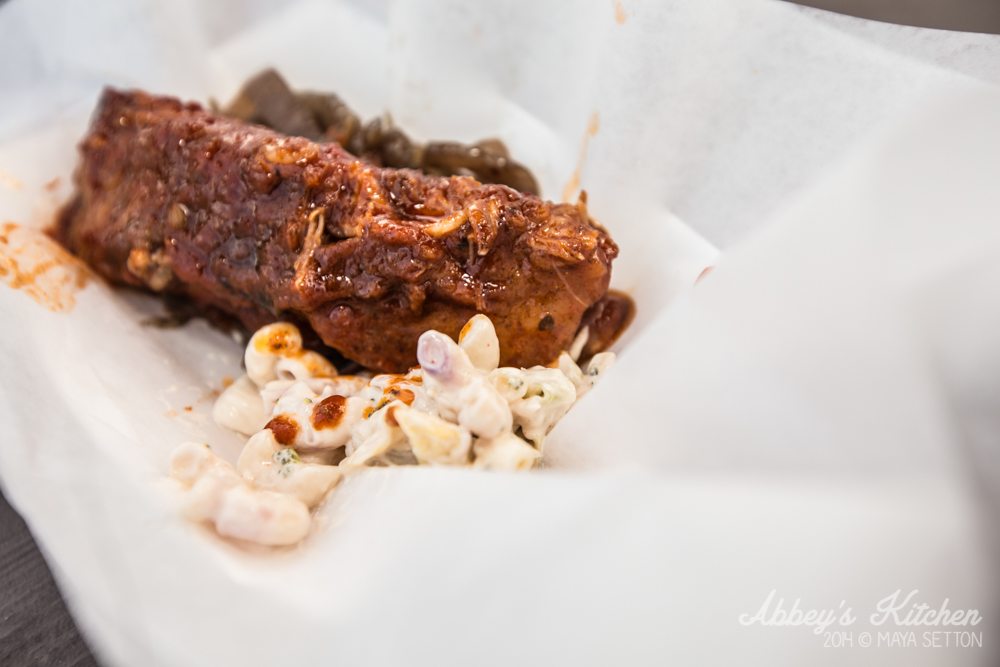 This fall-off-the-bone rib dish was served with caramelized onions & creamy pasta salad. The perfect base for a night of drinking!
La Brea
Cerveza Bulgogi Sushi Pogo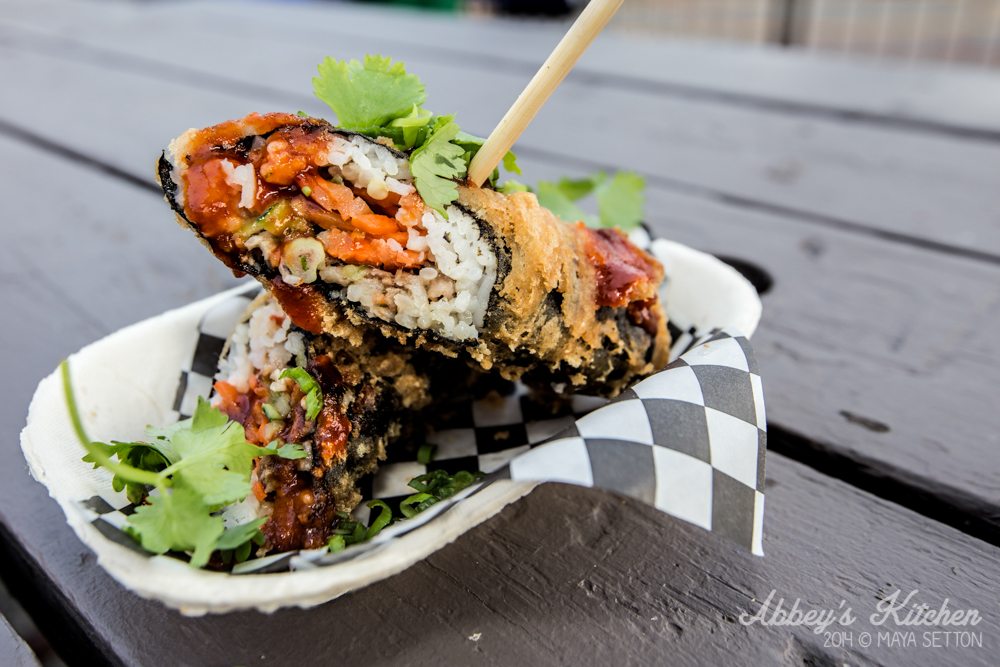 Seriously the best "sushi" I have ever tasted. La Brea never disappoints!
South St. Burger Co
Veggie Burger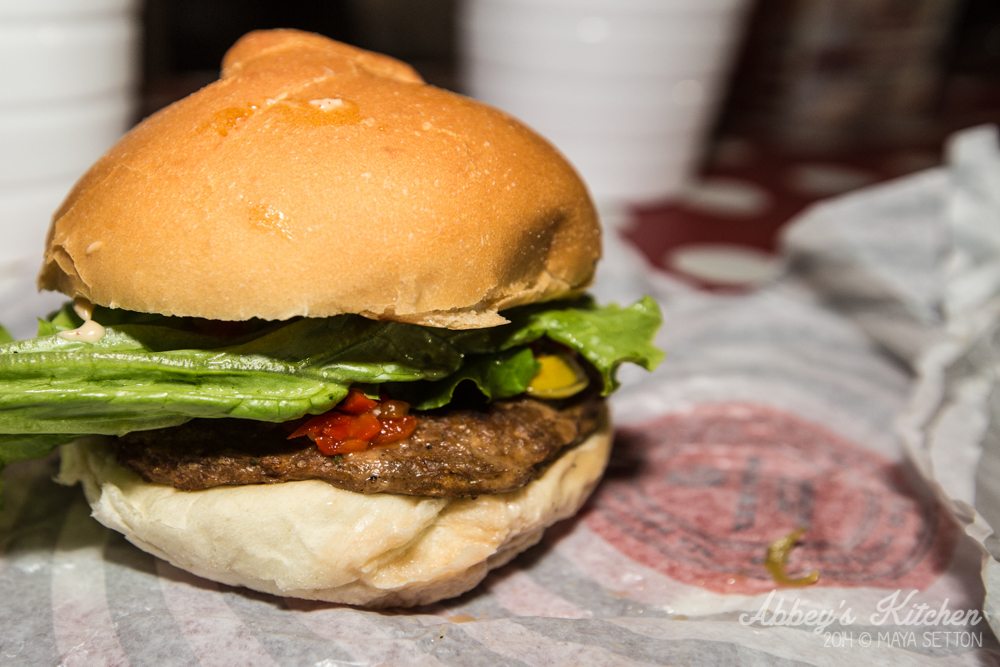 The perfect way to end a beer-fueled night!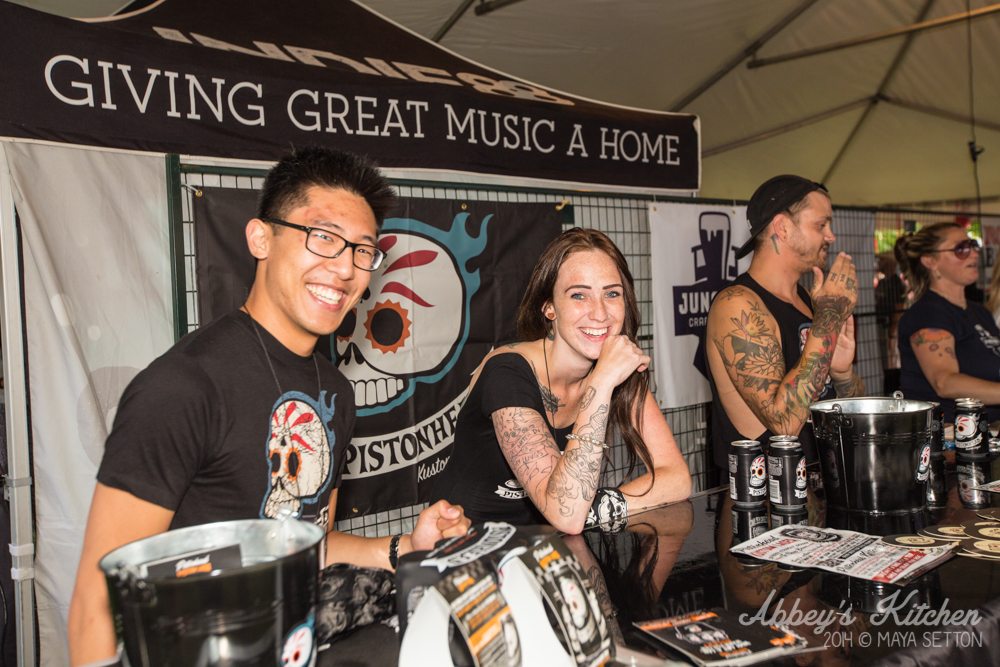 Leaving the festival stuffed, happy and more than a little buzzed I made my way home for a well-deserved nap.  Even if you're not a big beer fan (it's never been my booze of choice), Toronto's Festival of Beer is always a good time. After 20 years in the making, are you really surprised it's one of Toronto's best? As usual, the event was well organized, delicious and filled with exciting new beverages. If you like beer, music, food and fun, this annual shindig is not one to be missed! I hope to see you next year in the grilling tent for another fun beer-filled demo!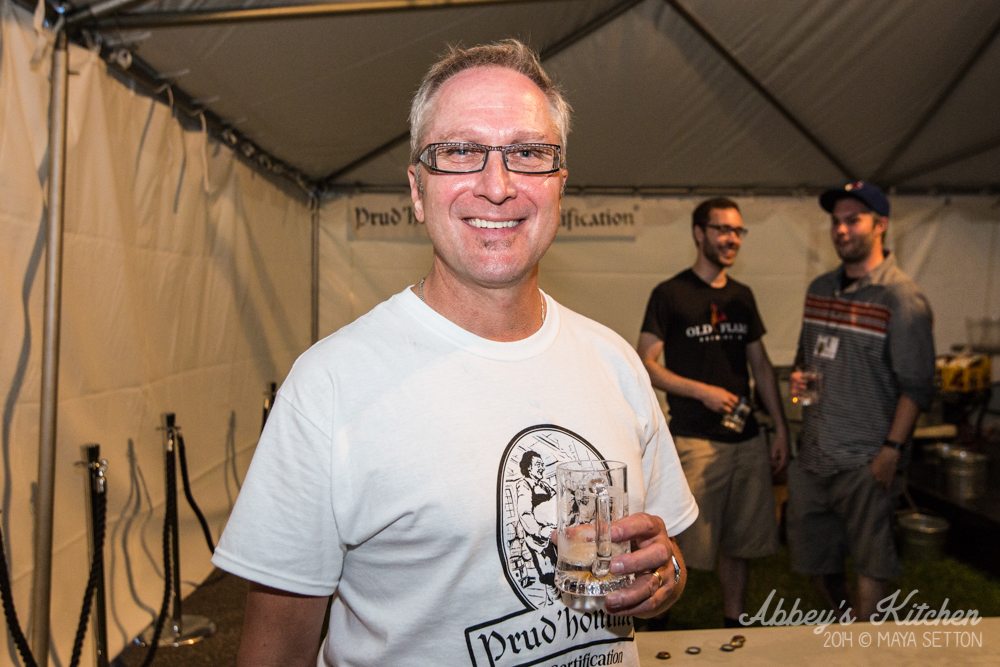 Disclaimer: Entry into the preceding event was complimentary, however, as always, all opinions are genuine.
Contribution by AK Taster: Brea Giffin and Maya Setton
Updated on May 12th, 2020