For years I thought groundhog day was the most ridiculous holiday- a desperate attempt to give Canadian's hope in the dead of a depressing winter. Here in Ontario, our beloved Wiarton Willie struggled to see his shadow through the hazy sky, resulting in mass press release and news coverage that Spring is on the way. I'm not sure I'm ready to get excited about a rodent's capacity to predict anything, but I do have a new reason to look forward to February 2nd- Groundhog Day Challenge (GDC) at
Cava
!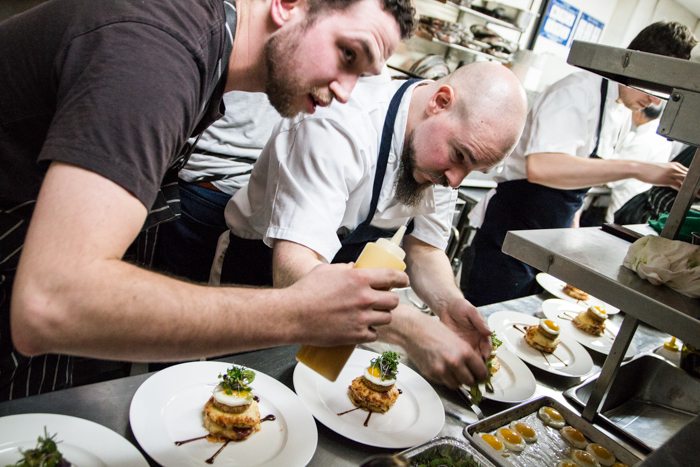 Running now for it's 5th year (though last year it was temporarily adopted by Richmond Station), the GDC was develop dby former Cava chef and owner, Chris McDonald as a pun on the word "Ground-Hog" and a celebration of all things charcuterie (which traditionally is largely made of ground up pig).  While Chris has since moved on from the restaurant, it is now being carried on by owners Niall McCotter and Dough Penfold who have compiled a roster of impressive chefs to battle it out with their best.
Here's how it works – for $85, lucky guests (and I mean lucky, the event sells out every year) arrive to glasses of Cava and a treat from the hosting kitchen- this year a flawless Rabbit and Snail empanada. Then, one by one, six top Toronto chefs take over the kitchen and deliver out their porky plates, which they then get to rank on Taste, Presentation and "Pig Factor" (aka. Creativity). These votes are then tallied for the People's Choice awards.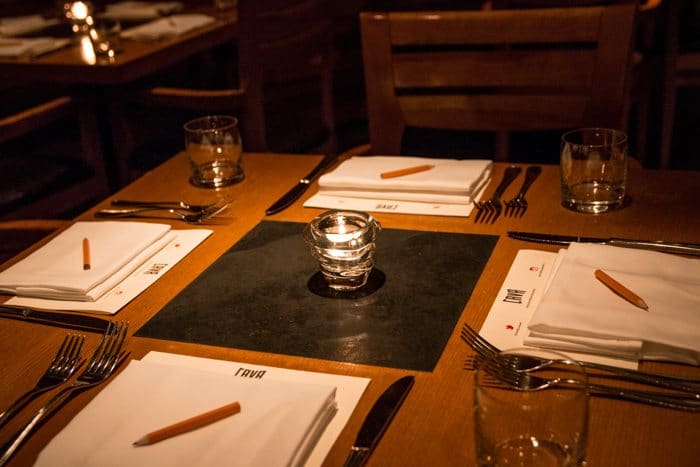 Meanwhile, a panel of judges are sequestered next door in the neighbour's wine shop where they would taste the dishes blind with no regard for who made what. I was honoured to be one of the judges at Cava along with Arlene Stein (Terroir), Anthony Walsh (O&B), and Michael Tkaczuk (Serrano Imports). In between hilarious stories (Anthony had us well entertained), lots of booze kindly donated from Woodman Wines & Spirits andBeaus, and each of the chef's dishes, we had to try to decide on a winner. We also tried to ascertain which chef was responsible for which dish and let me tell you, we were all surprised.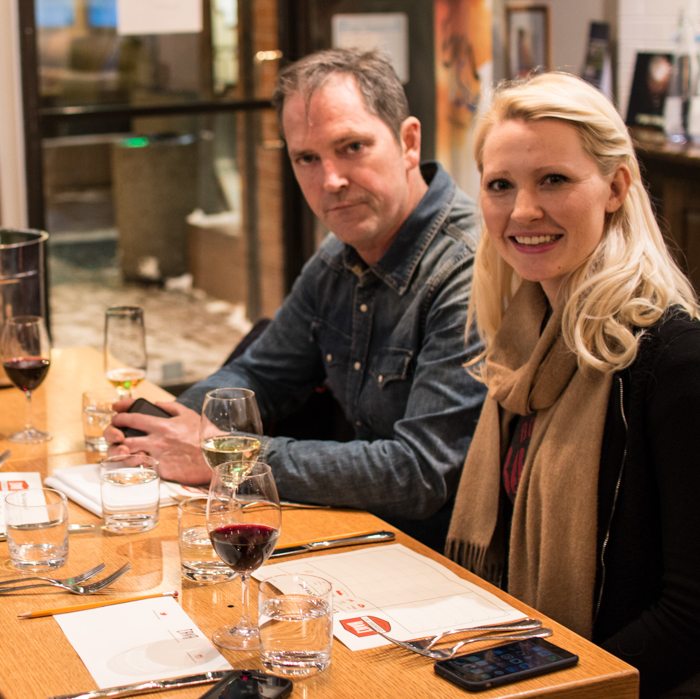 Take a look at what the chefs came up with in their Groundhog charcuterie challenge.
Cava Groundhog Challenge Day
Pork Conserva, Pickled Smoked Pork, Fava and Fennel
Enoteca Sociale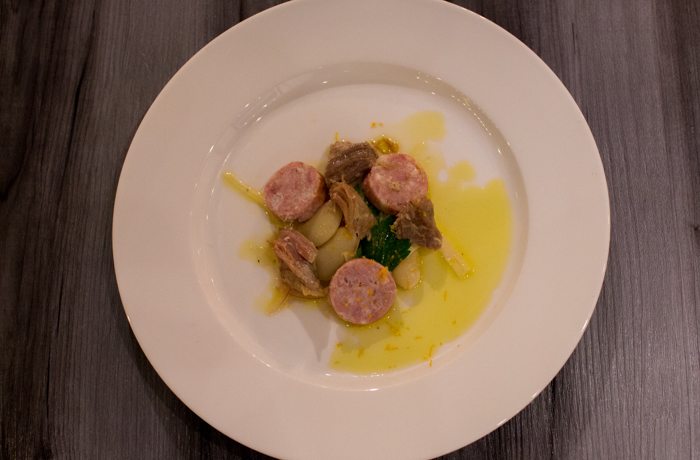 Croque Monsieur with Fried Pig Trotters
Richmond Station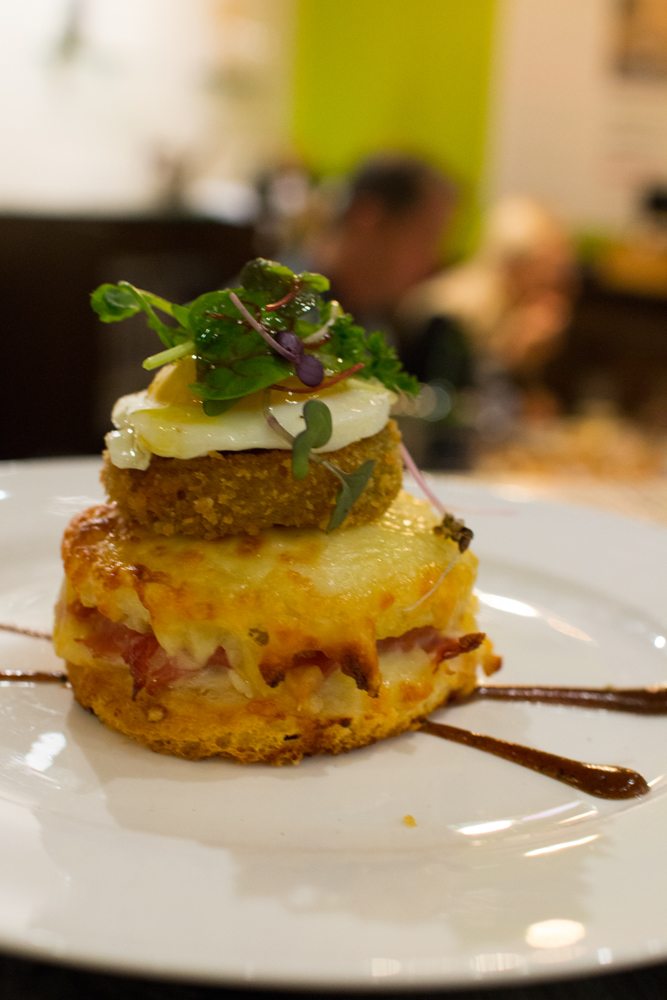 Pork Rillettes with Quince, Cornichon & Lava Bread
Union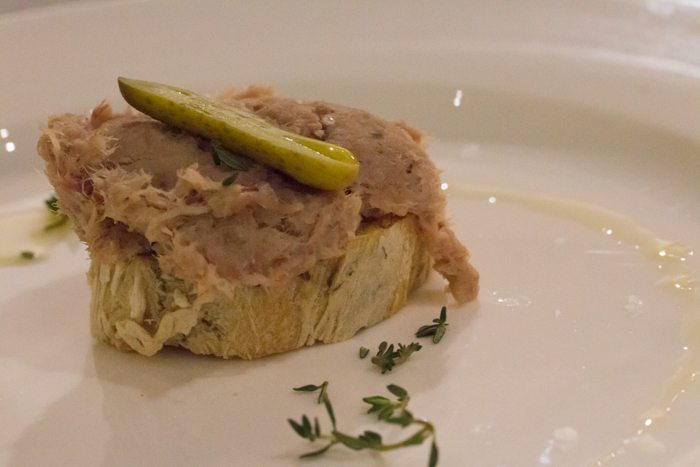 Gnocco Fritto with Lardo, Morcilla and Pickled Onion, Carrot Marmalade
Skin & Bones
Morcilla with Pigs Trotters, Squid, Squid Ink, Parsley & Ajo Blanco Sauce
Edulis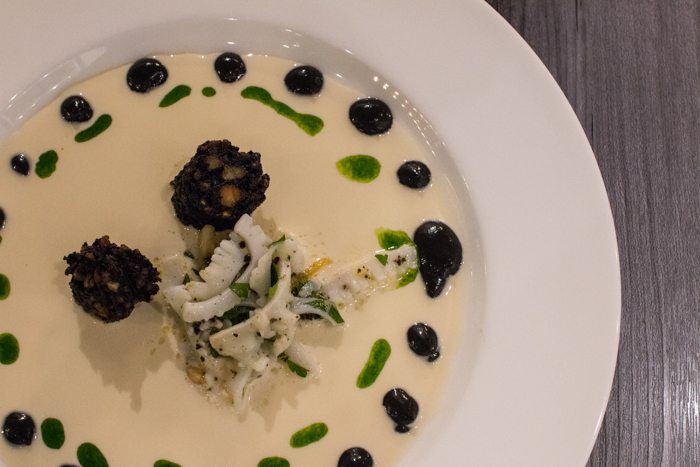 Cannoli with Ricotta and Bacon, Sour Cherries, and Blood Chocolate
Le Select Bistro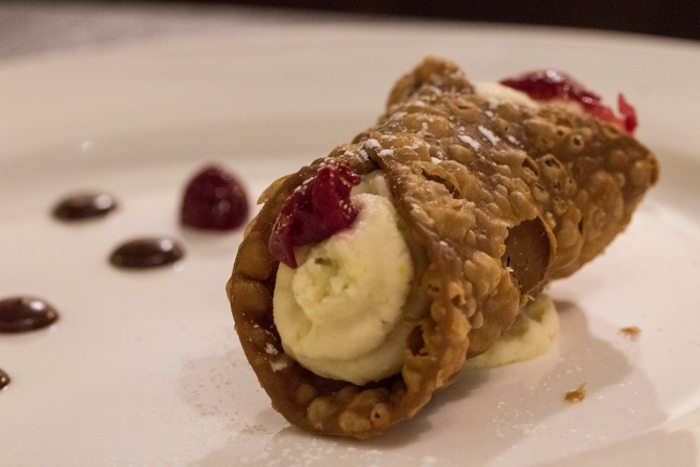 It was a tough call, but after much deliberation, the winners were finally selected who leave Cava with fantastic cookware prizes from Zwillings/Staub.
Judge's Winner – Edulis
Judge's Runner Up – Enoteca Sociale
People's Choice Winner – Skin & Bones
People's Choice Runner Up – Edulis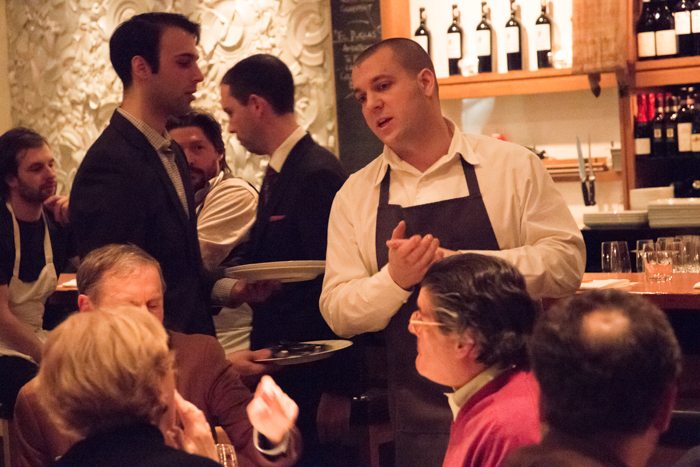 Miss this year's cheeky Groundhog celebration? With the apparent popularity of this event, I think Niall will be keeping the tradition alive hopefully as long as we keep believing Mr. Willie. For more information and to keep yourself in the loop on next year's festivities, check out the Cava website here.
Photo Credit: Randy Rojas
Disclaimer: The preceding meal was complimentary, however, as always, all opinions are genuine.
Updated on May 8th, 2019