On May 23rd, I had the pleasure hosting some of my favourite local foodies for a Brunch in the City at the historical
Windsor Arms
. A collaboration between celebrity chef and host Christine Tizzard (Best Recipes Ever) and Windsor Arms chef Maxime Roy, we enjoyed a delicious (and nutritious) family-style brunch using Canada's own favourite
cooking oil- Canola
!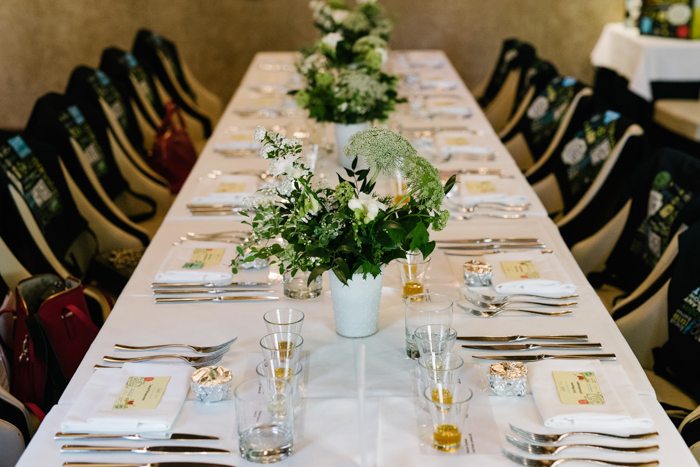 If you haven't been to this historic and luxurious hotel for brunch, lunch or dinner, then I'm not sure you can claim you're a true Torontonian. The stunning private dining room through the regal lounge was set with simple white linens and pretty spring flowers with a cushioned sweetheart sofa along the wall.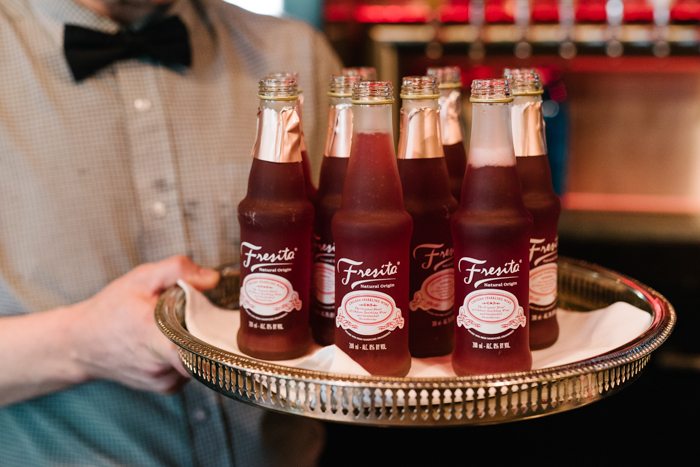 Before settling down in the private dining room, the event kicked off with a few brunch-appropriate mini bottles of of @FresitaCanada Sparkling Wine and some incredibly addictive caramel, lemon and canola oil popcorn from Chef Maxime Roy.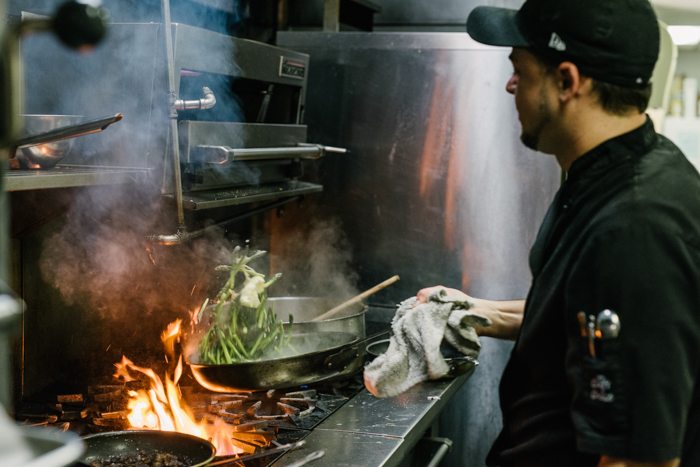 Sipping and nibbling away, we also got in on a little education about the superstar ingredient of the day. In our conversations with Canola farmers (and former Registered Dietitian) Tanya Pidsadowski, I learned that the word Canola is a combination of the words Can (for Canada) and Ola (for Oil) and that the Manitoba Canola Growers Association represents over 9,000 multi-generational farmers in Manitoba. While supporting local products is always a priority, nutrition buffs will be happy to know that Canola touts the least amount of saturated fat, the most plant-based omega-3 of all the common cooking oils and packs Vitamin E and K. It can also withstand high-heat frying and sautéing (with its smoke point of 242 C/468 F), and a mild flavour that makes it ideal for cooking, dressing or even baking. I also was happy to hear that in the production of Canola oil, nothing goes to waste! Meaning, while 50% of the seed goes into producing the oil, the other half (the meal) is used as nutritious animal feed.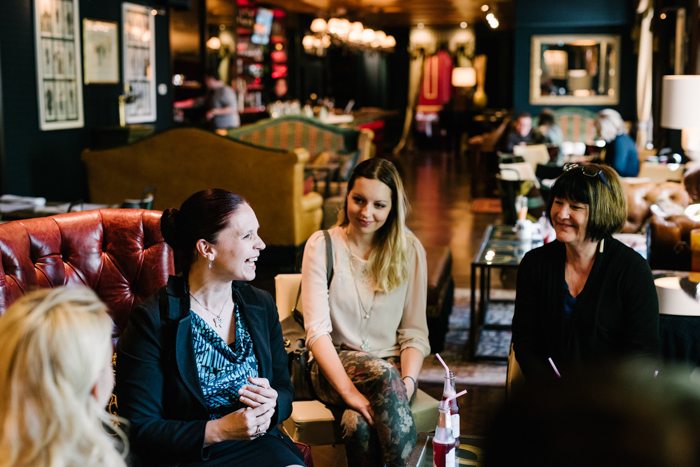 Our group also sat down with Ellen Pruden from the Canola oil Team who walked us through a really cool "Canola oil Crush" hands-on activity where I learned that the canola crop comes from the same family as mustard, broccoli, cauliflower, cabbage and kale (ie. the cruciferous family) which gets its name from its perfect cross-shaped plant.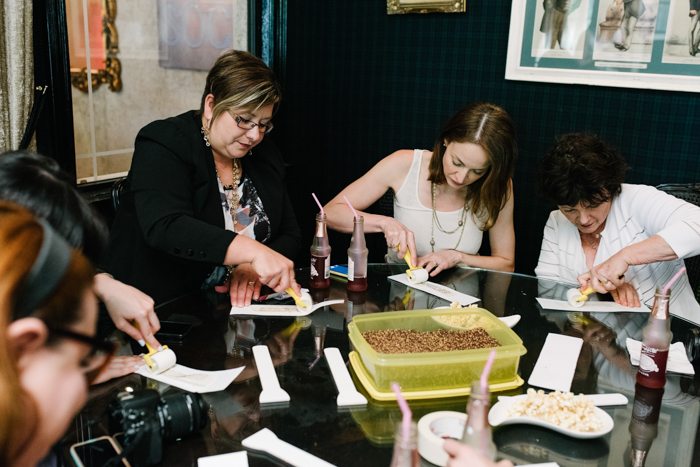 Talking about delicious food definitely can make a girl hungry, so I was happy to know Maxime Roy had a great brunch on the way.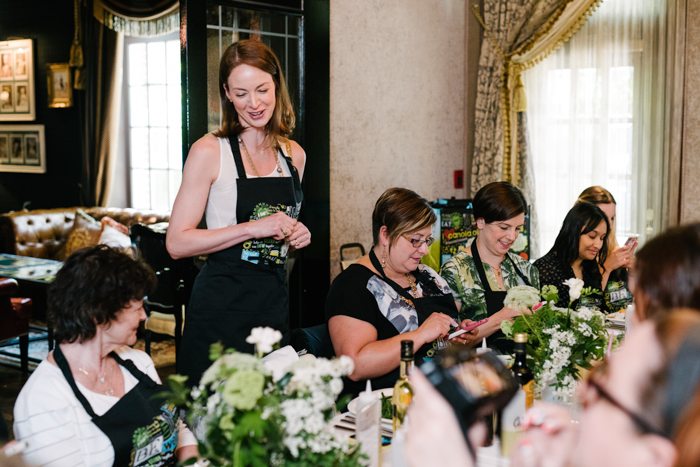 Christine Tizzard mentioned that she always carries canola oil on hand when she's working on a food styling project, recipe testing or just cooking dinner at home- largely thanks to it's amazingly high smoke point and (often) neutral flavour.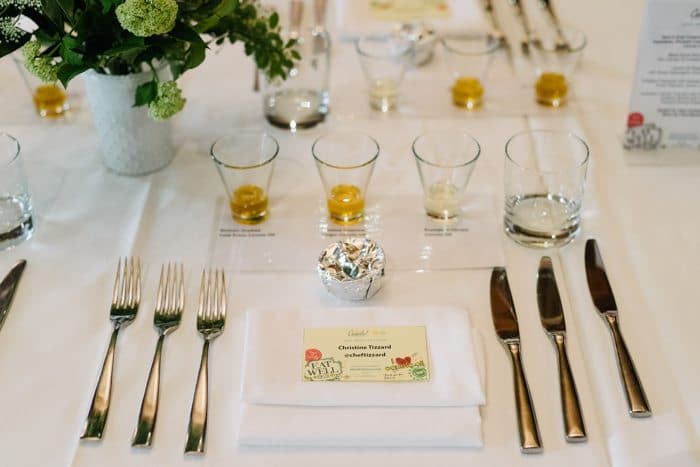 What I quickly learned, however, was that not all canola oil tastes the same. In fact, there are marked differences in the flavour profiles depending on the processing involved which I experienced first hand during a taste test led by Ellen.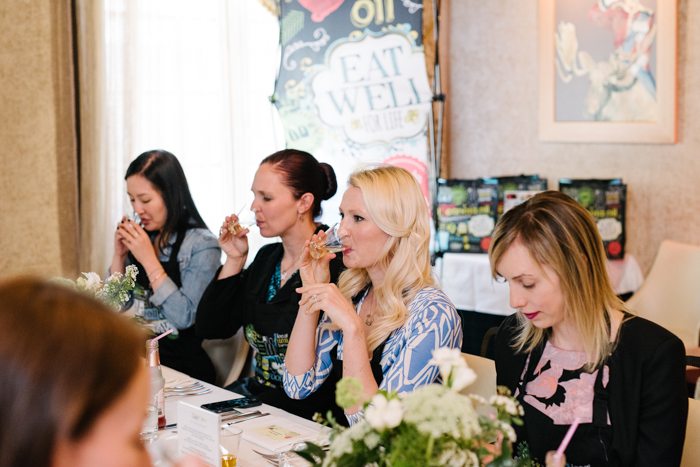 First, we sampled the President's Choice Canola Oil- a mild flavoured light coloured oil that would be ideal for baking and cooking. Next, was the Pristine Gourmet Virgin Canola Oil which had a big bold flavour of yummy roasted peanut flavour with some fresh grassy notes. Finally, was the Maison Orphee Cold Press Canola Oil, which I felt was more buttery and rich. The later two would be ideal as a finishing oil or in salad dressings (even all on their own!)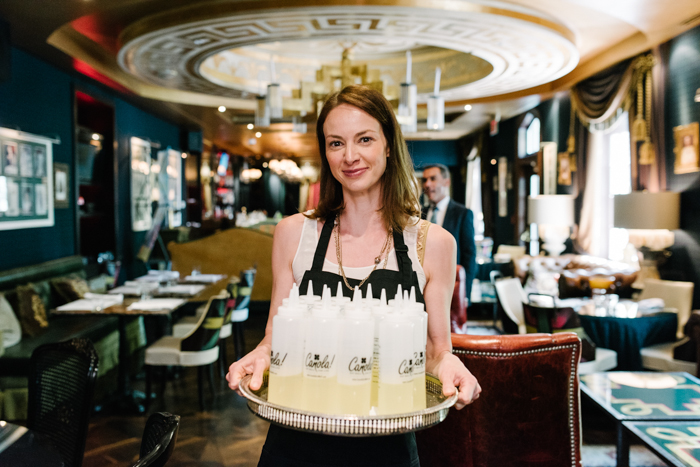 Our four course meal was presented by Maxime Roy who suggested he also loves using canola oil for its high smoke point, light flavours and smooth texture. He uses it regularly in the restaurant for anything from making mayonnaise and aioli to marinating and frying meat. Check out what Canola-inspired fare we got to sample!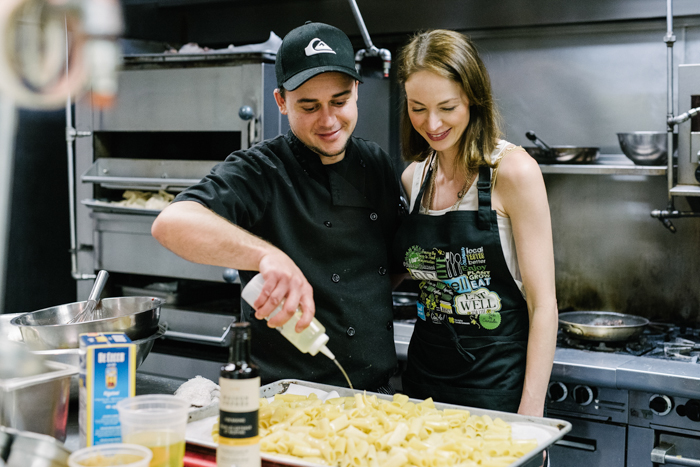 Beet & Goat Cheese Canelloni, Roasted Root Vegetables, Rhubarb Tuile & Arugula Drizzled with DIY Canola Oil Dressing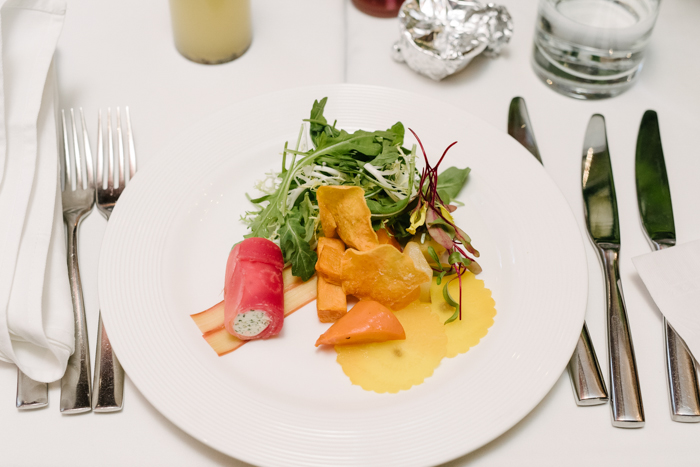 The first course featured a really amazing dinner party trick- a DIY salad dressing activity! Each guest received a cute squeeze bottle of canola oil, along with a plate of citrus, herbs, spices, and garlic. The table was dressed with mustard, vinegars, honey, maple syrup, and preserves- everything we needed to make the ultimate salad dressing for our first course.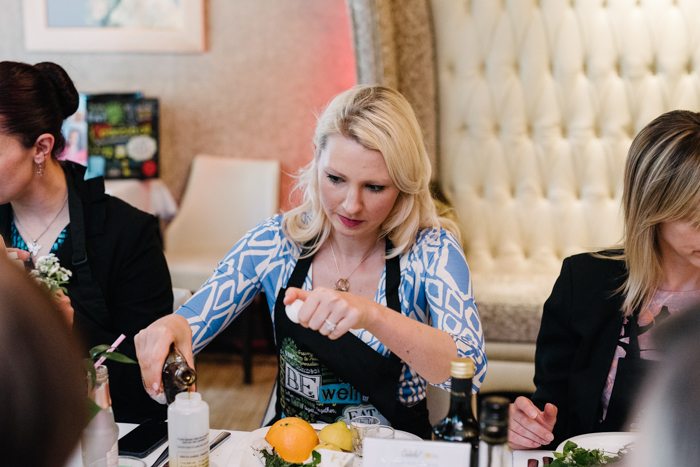 I opted to combine the canola oil, maple syrup, apple cider vinegar, orange zest, Dijon, thyme, and some salt and pepper, to taste. And when drizzled over that sweet and tangy beet and goat cheese combo, I was in brunch heaven!
Black Squid Aioli & Salmon Tartare with Canola Oil Crostini and Avocado Beignet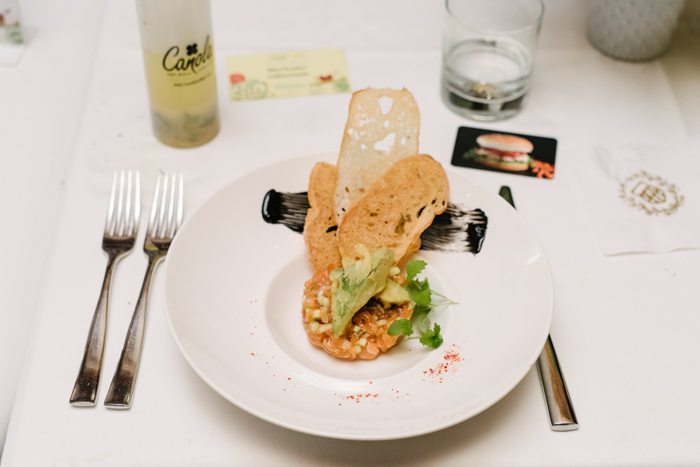 Yum, those crispy canola oil crostini were incredibly addictive!
Canola Oil Roasted Chicken with Green Asparagus, Corn Bread and Grilled Corn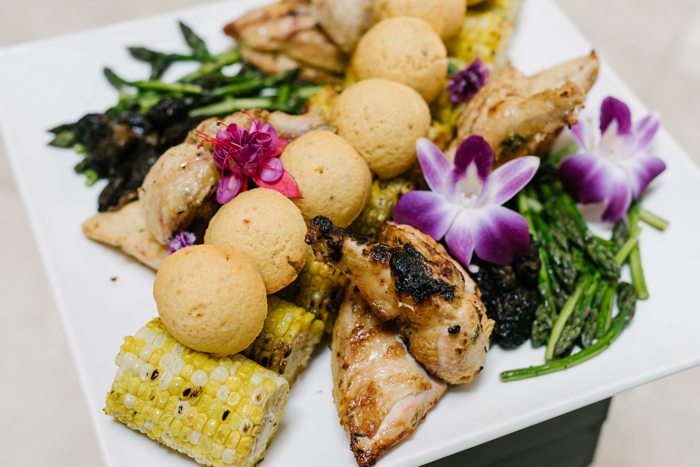 A classic roasted chicken with delicious crispy skin thanks to the drizzle of canola oil- it just feels like summer to me!
Tortiglioni Piperade with Canola Oil Sauteed Red, Yellow & Green Peppers, Onion, Garlic and Espelette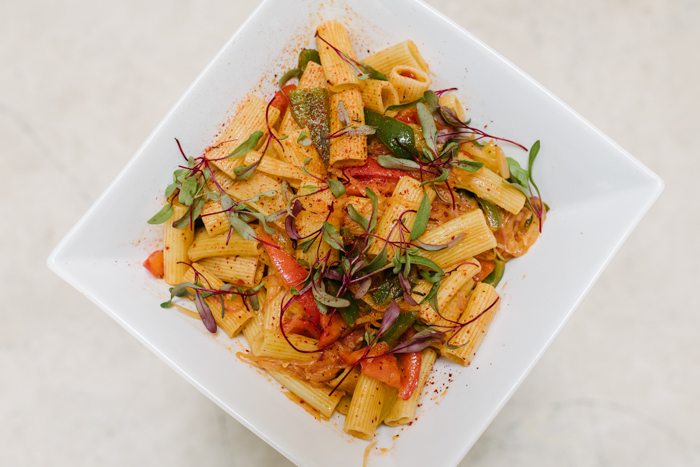 The flavours here totally reminded me of my trip to Spain, while the canola oil was key to getting those peppers and onions caramelized and sweet.
Canadian Lobster Dressed with Ginger Canola Oil, Crispy Scallops Stuffed with King Crab & Tempura Sweet Potato Allumette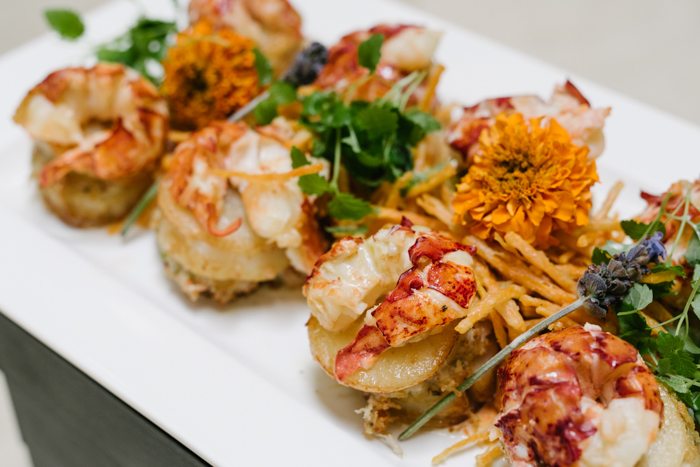 My favourite dish of the day. Delicious combination of sweet lobster with caramelized shallots and crab meat topped up with zingy ginger infused Canola dressing- yum!
Petit Fours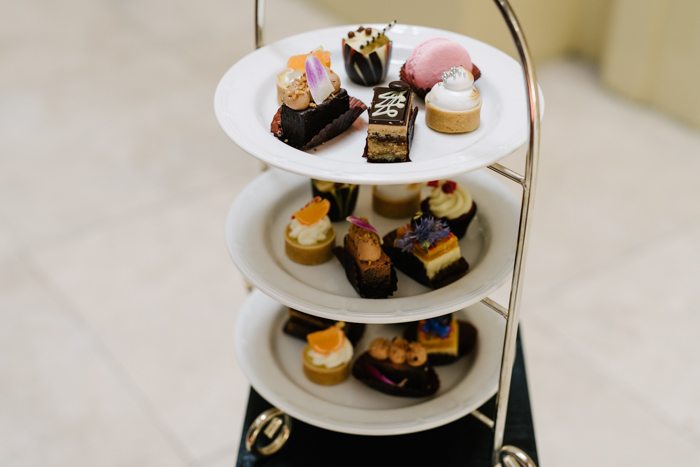 A lovely selection from Windsor Arms' afternoon tea treats- my favourite was the rich and tangy mango cheesecake!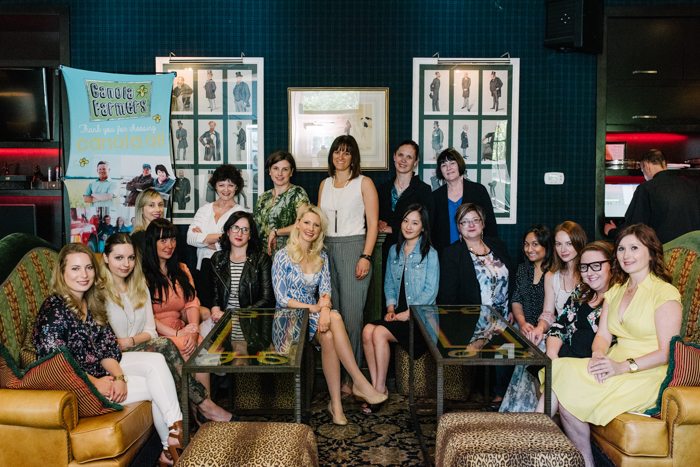 After such a tasty (yet totally guilt-free) meal, I was feeling energized and rejuvenated for the day ahead (a nice change from my usual food-event meals). I'm totally going to try to recreate that amazing popcorn and incorporate more canola oil into my cooking because it's local, healthy and versatile.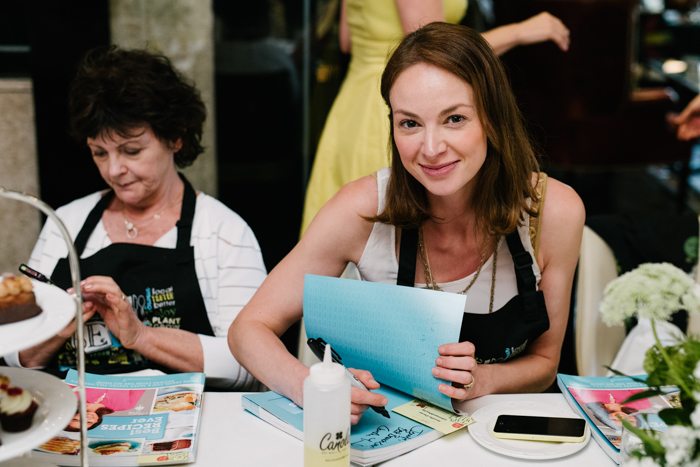 For more information about Canola oil, check out their Canola Eat Well website here. To make a reservation or check out the delicious tea menu for the Windsor Arms, you can find all the information you will need on their website here.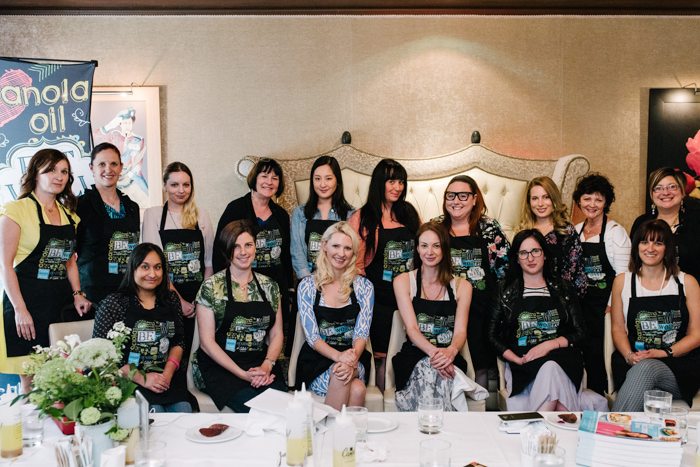 Disclaimer: My participation in the preceding event was compensated, however, as always, all opinions are genuine.
Updated on March 12th, 2016