Okay ladies and gents (especially the ladies) this one is for you – on May 21, Celebrity Chef, Restaurant Owner, TV Host, Iron Chef America Winner, Elastoplast user and all around super hunk Chuck Hughes was in town for a fun filled event at Queen West's Parts and Labour. After a fun-filled weekend hosting him at the Delicious Food Show, I was thrilled to get to see him again.
To help kick-off the unofficial start of summer, Montreal-based Chef Chuck Hughes was pitted against Parts and Labour Chef Matty Matheson in a nitty-gritty (let's see the sweat, boys) street hockey tournament. The event went down in Parts and Labour's back parking lot that was refereed by Breakfast Television co-host Brad Smith.
Chuck is an avid sports fan and is the new ambassador for Elastoplast bandages in Canada. In an insightful (and what I found to be steamy) conversation I had with Chuck at the event, he revealed that his partnership with Elastoplast was a no brainer to him. He realized that injury occurs daily in his kitchens and in the front of house of his restaurants (yes opening one too many bottles of wine can be dangerous, people) and that he's passionate about work safety. "For better wound protection, I use Elastoplast inside and outside of the kitchen!" he told us- so him and his staff all wear their Elastoplast bandages with pride.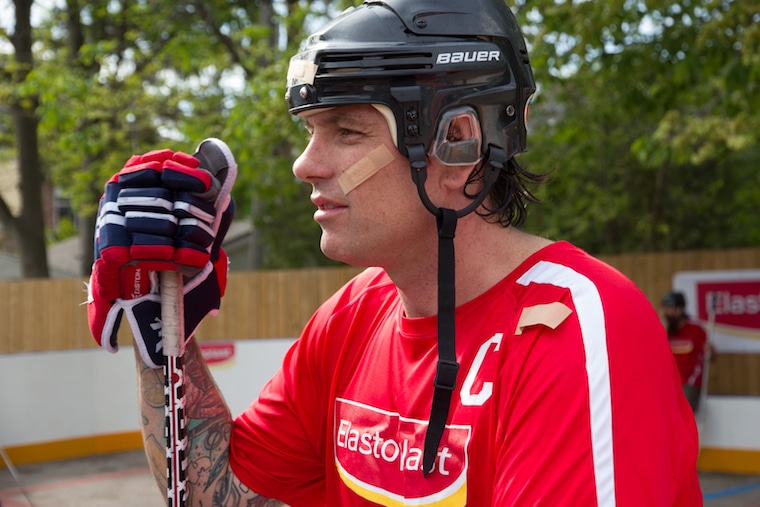 Chuck revealed that he would be a part of several more exciting Elastoplast events this summer, where the name of the game is fun! The street hockey tournament that took place at Parts and Labour was an Elastoplast event that was based around organically occurring injury (injuries happen just as often in kitchens as they do during sports games).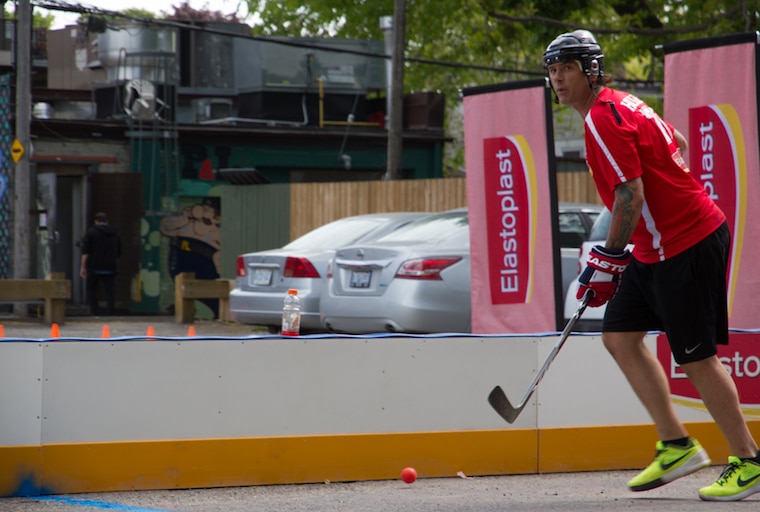 So who was crowned the winning team, you ask? Toronto's foodie filled team of Toronto greats included Chef Matty Matheson of Parts and Labour, Rob Gentile of Buca, and Adrian Ravinsky of 416 Snack Bar against Montreal's team headed by Chef Chuck Hughes and Master Chef Canada contestant Chef Danny Smiles of Le Bremner in Old Montreal. Let's just say both teams gave a valiant effort but as usual in the world of hockey – Toronto was crowned winner! (Haha, okay folks, let's not get into any serious arguments here…)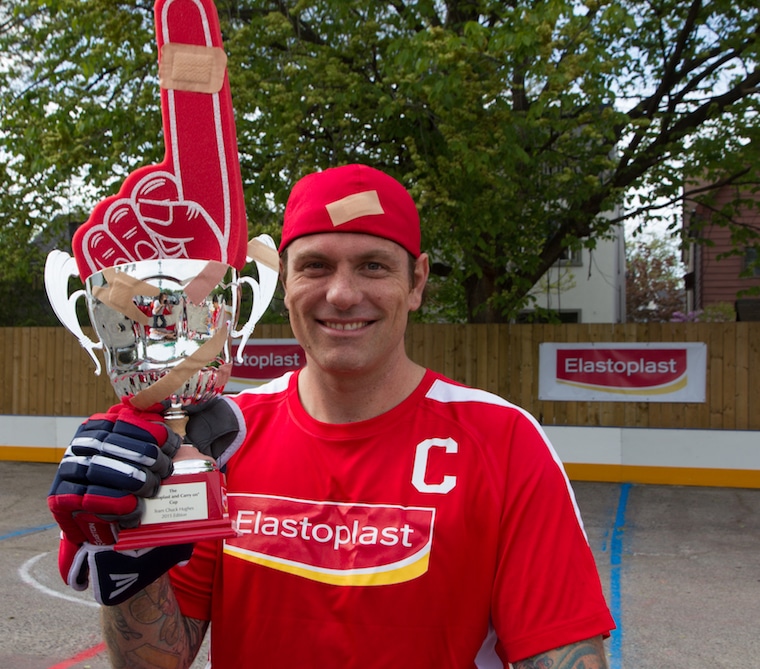 Let's move along to food. All hockey games come with delicious food, this time served by the amazing Parts and Labour team after the game!
Parts & Labour Eats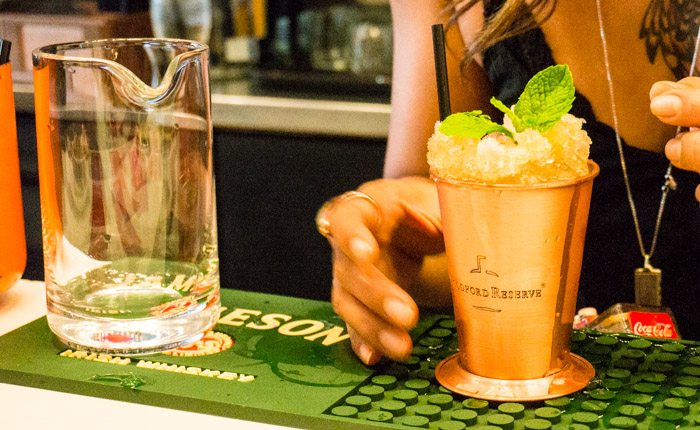 Fried Chicken (Regular and Hot)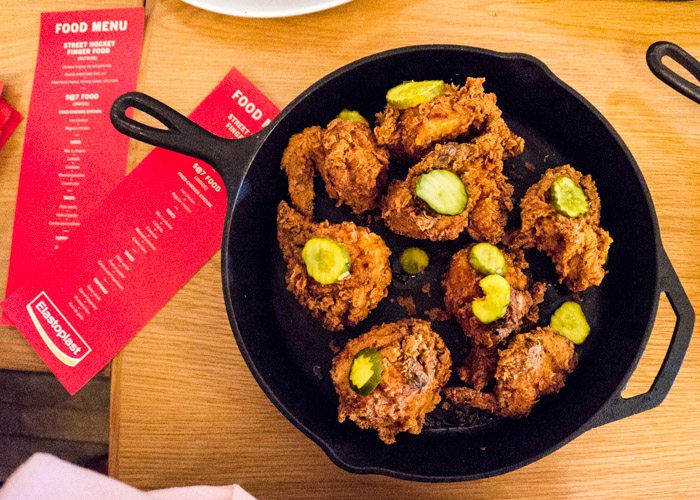 Mac n Cheese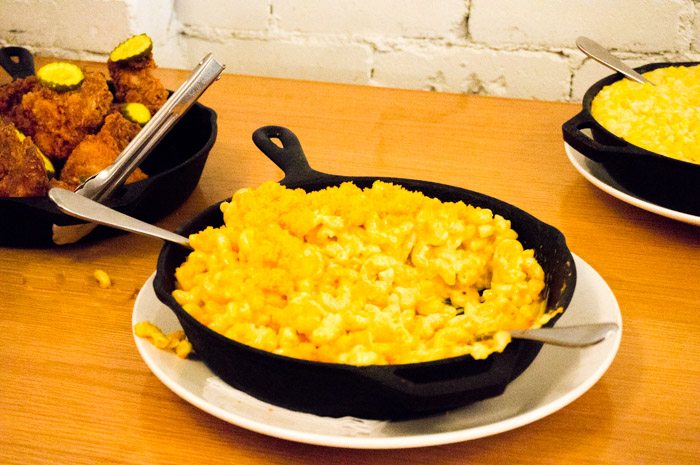 This Mac n Cheese was topped with crushed cheesy deliciousness.
Mashed Potatoes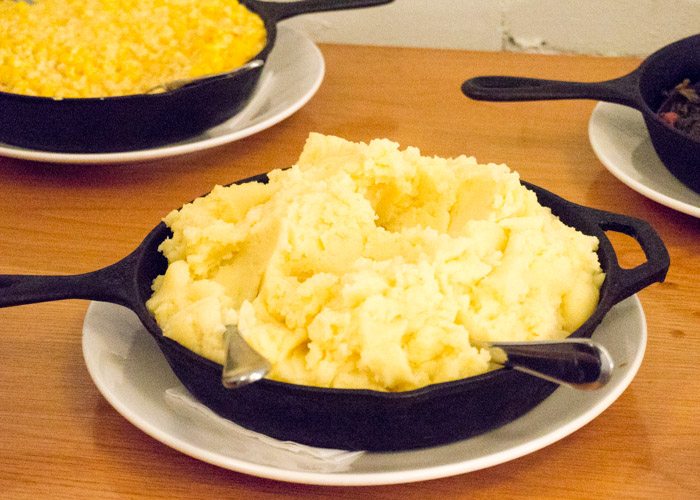 Cream Corn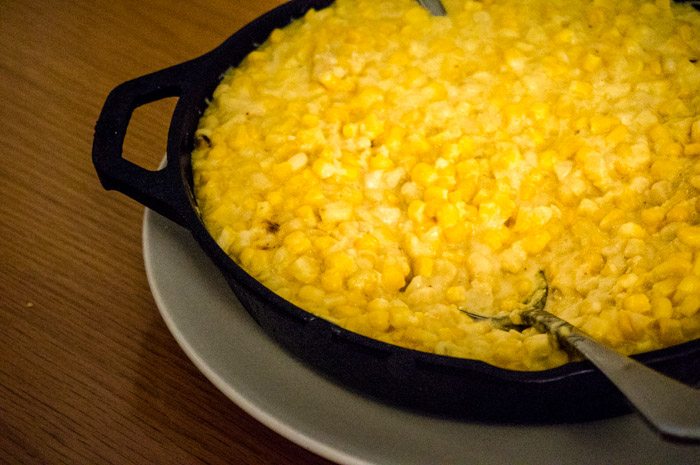 Pollo Verde Tacos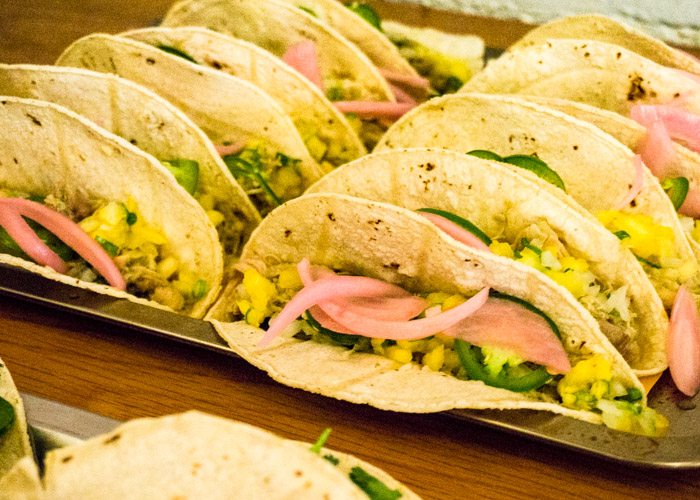 Pork al Pastor Tacos (Middle)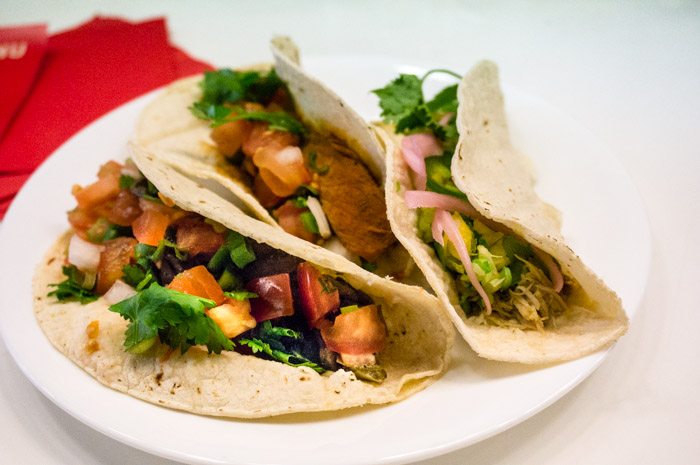 Cactus and Mushroom Tacos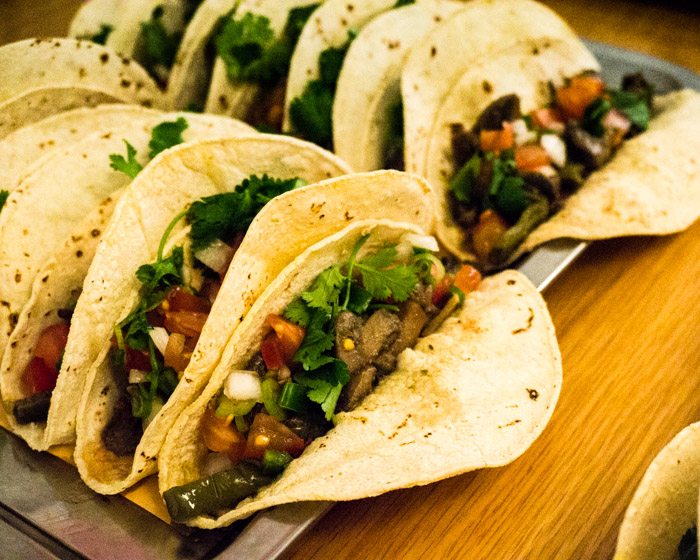 After dinner I was to watch the hilarious and talented Chef Chuck Hughes cook fried chicken in a private kitchen demo! He's always a blast to watch on stage, and this intimate demo was no exception.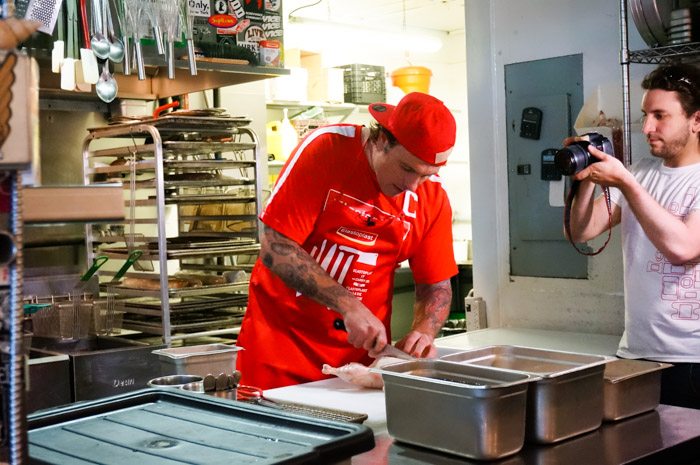 Mmmm fried chicken…
Chuck also demonstrated oyster shucking!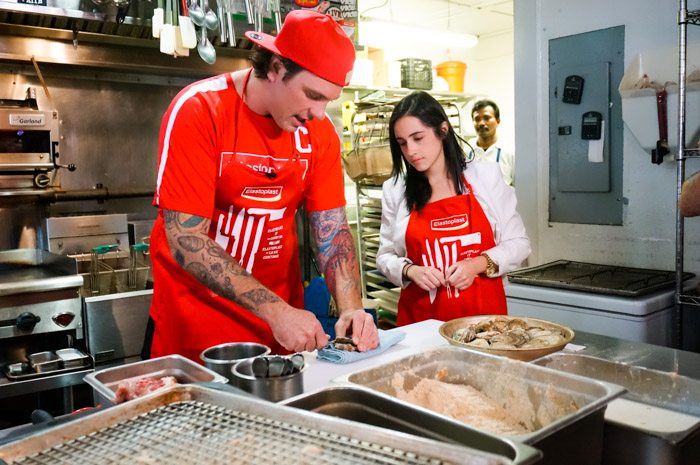 Chuck was the star of the evening and did an amazing job as ambassador for Elastoplast, always letting the event attendees know when a situation could benefit from a bandage! Elastoplast It and Carry On!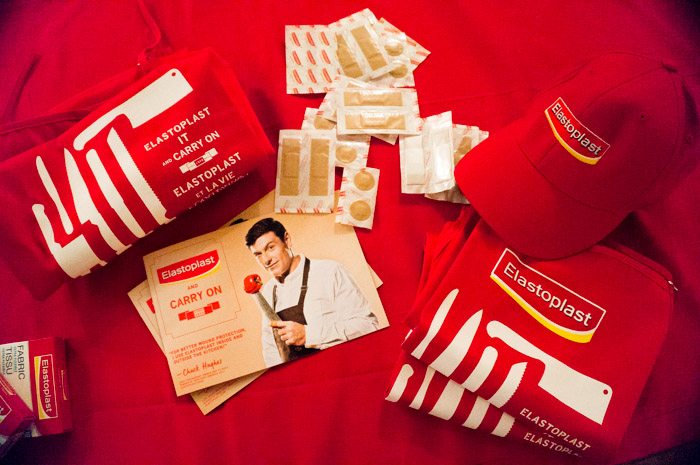 To get more information on Chuck's work with Elastoplast visit their website here. To get more information on the yummy drinks and eats from Parts and Labour visit their website here.
Contribution by AK Tasters: Christina Bieniek and Joy Carino
Disclaimer: The preceding meal was complimentary, however, as always, all opinions are genuine.
Updated on May 12th, 2020