As hard-core foodies in a city with an insatiable appetite for new gastronomic experiences, it's easy to forget that there are a large number of people all around us who cannot afford the same luxuries. Hunger, poverty and food insecurity are very real problems here in our own backyard. The issues are deeply rooted and complicated and the solution is certainly a multifaceted one, but organizations like The Stop Community Food Centre are making some serious strides.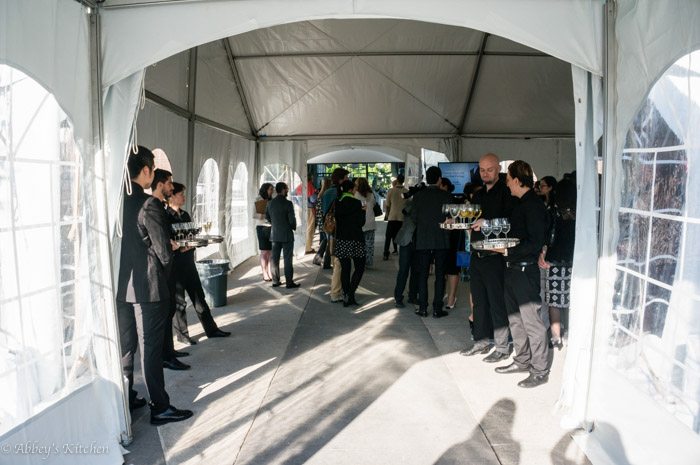 Relying purely on generous donations, the Stop CFC provides services to families in need such as drop-in food banks, markets, community action programs, and a community cooking programs. They even have their own state-of-the-art greenhouse to produce sustainable food options and house their educational centre.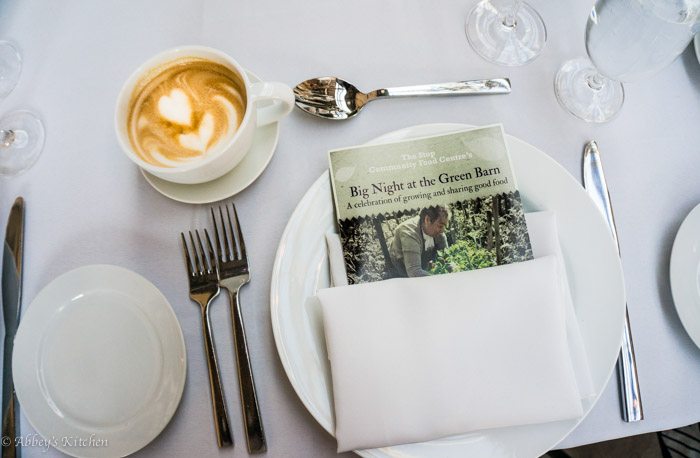 This Green Barn was the host of the Big Night at The Stop, an annual get together of friends and family to help raise funds to support the incredible initiative. It was a celebration of gardens past, present and future, and was a unique opportunity to eat well for a great cause.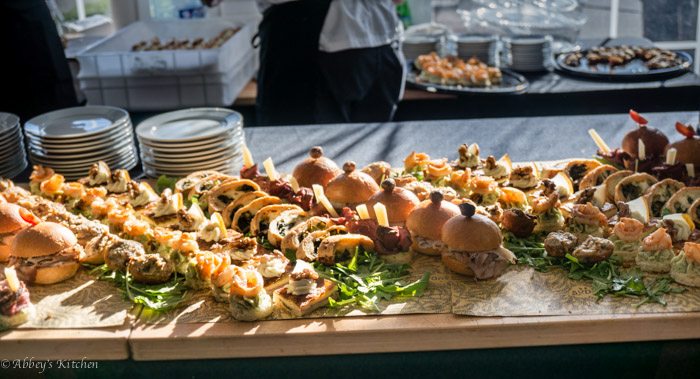 The event was abundant with food and drink, all provided voluntarily by sponsors, proud supporters, notable chefs, and hospitality experts.  In fact, there was so much food at cocktail hour that I could have easily filled up without needing the 4 course dinner ahead!
The Stop Eats
Seared Organic Blue Goose Trout, Wine Vinegar, Olive Oil, Pine Nuts, and Raisins on Toast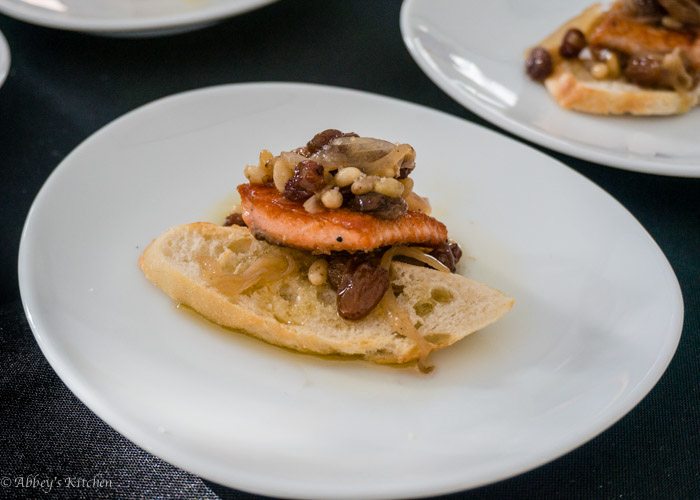 Focaccia Baraese Alle Verdure by The Stop Community
Torta Salata by the Stop Community
Brioche Buns with Porchetta by The Stop Community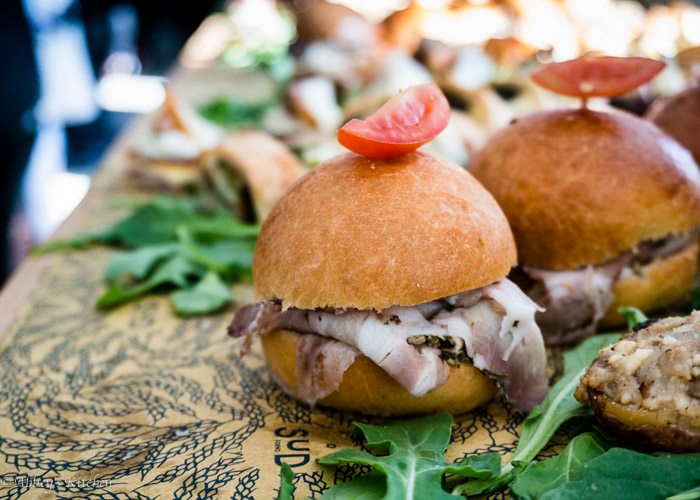 Hand-Shaved Prosciutto and Salami by Paganelli's
Fried Batter Sustainable Shrimp with Tarragon Aioli and Herbs by Vertical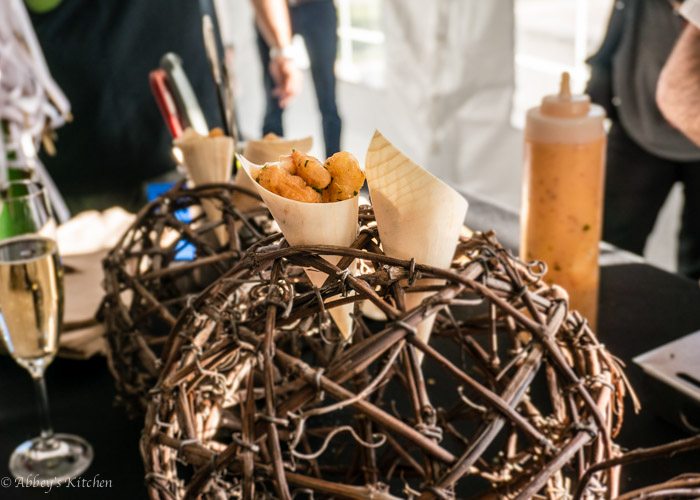 Fresh Shucked Oysters by Oyster Boy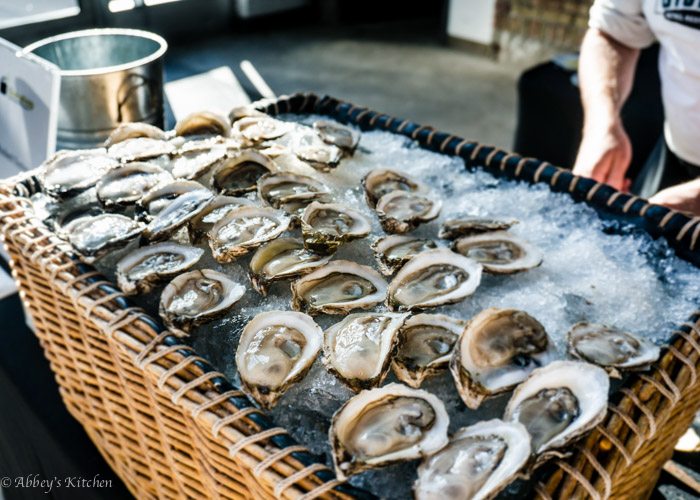 And let's not forget drinks!
Steam Whistle Beer
Chateau De Charmes Red Wine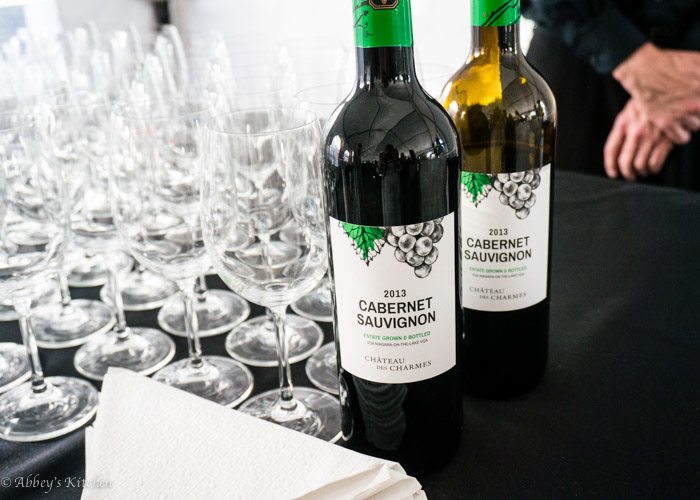 Chateau De Charmes RedWine and Stratus White Wine
Sweet Hibiscus Iced Tea
Woah, right? Well, next came dinner!  A selection of top Toronto chefs created a Nonna-inspired dining experience all served family style to enhance the convivial atmosphere.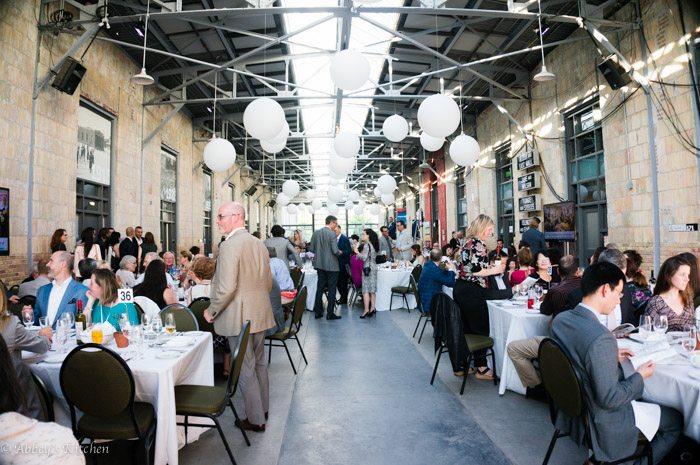 Cherry Tomato and Asparagus Summer Salad
Lorenzo Loseto of George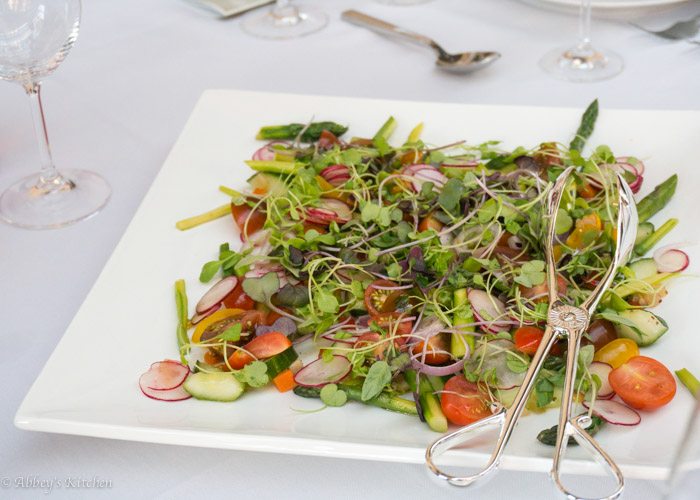 Mozzarella Arancini
Lorenzo Loseto of George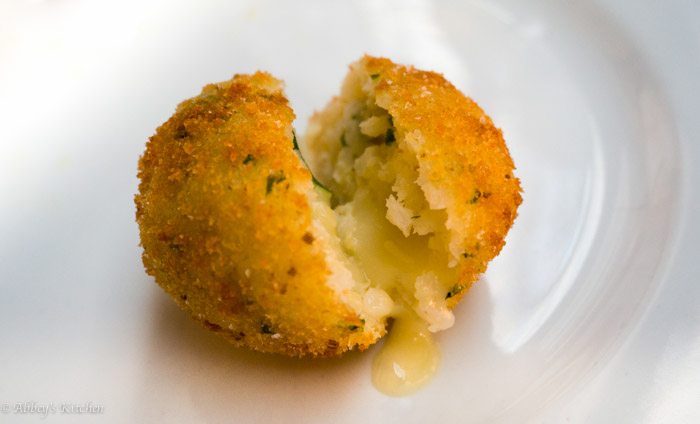 Rabbit Creste de Gallo – Slow-Cooked Rabbit, Peas, Arugula, Breadcrumbs and Parmesan
Ted Corrado, The Drake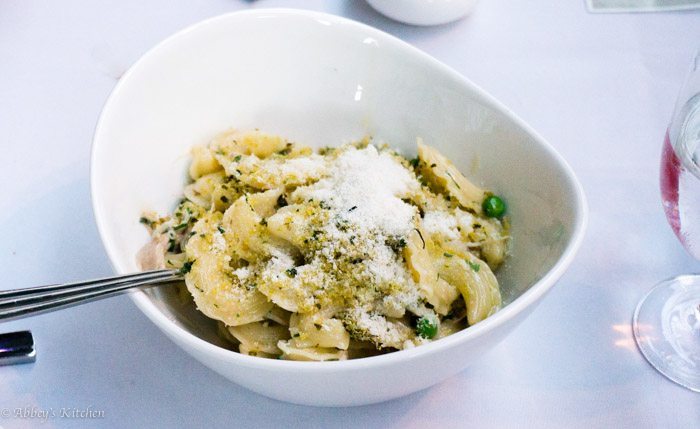 Braised Short Rib, Mascarpone Polenta, Smoked Tomato Passata, Roasted Carrots, and Natural Sauce
Mark McEwan and Andrew Elleby of The McEwan Group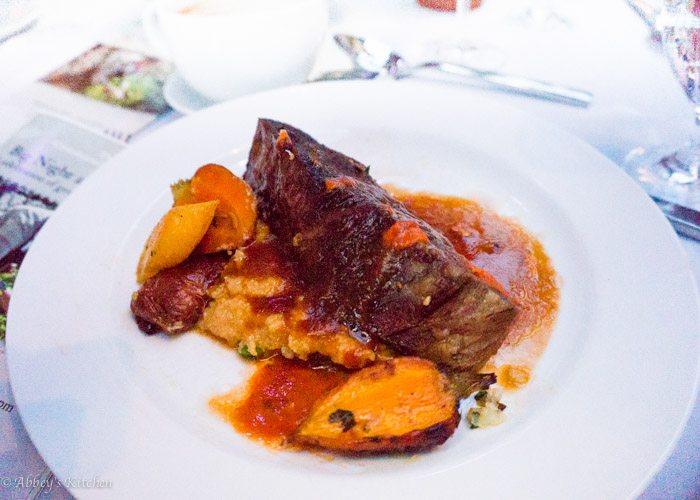 Sicilian Cannoli with Ricotta Cheese, Chocolate and Cherries
George Taluri of Noce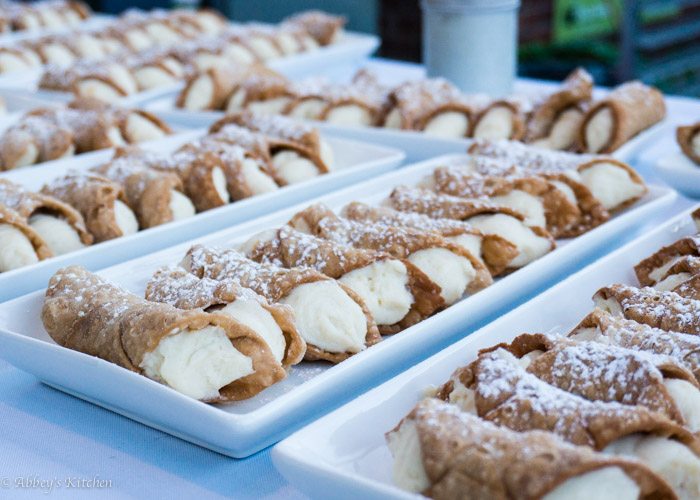 Limoncello-Soaked Sponge Cake, Custard Cream, and Citrus Zest
Sorrento Ristorante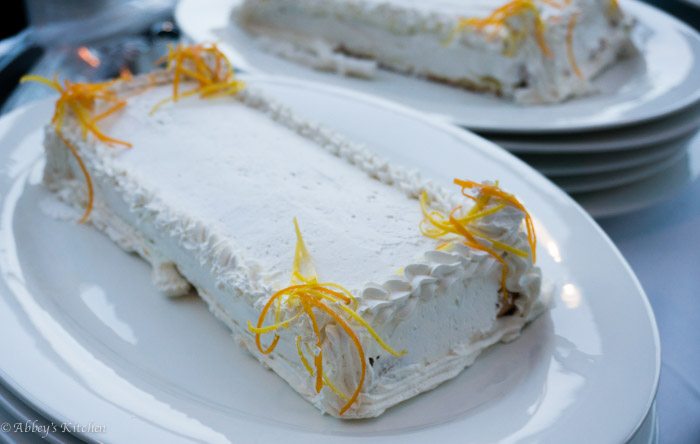 And to end things off with a night cap, a perfect cappuccino.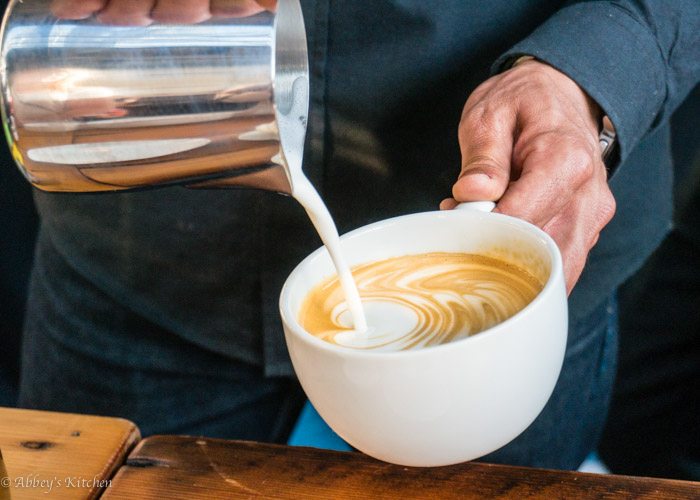 There were clearly many hands involved in making this night a truly memorable one. Through the power of food in bringing people together, The Stop has found its way into the hearts of many food-loving Torontonians who are moved to work together to bring upon change. Miss this year's event? Don't worry, the Stop hosts a bunch of incredible food events throughout the year, including my favourite, Night Market! If you would like to learn more about The Stop and their innovative food programs, help them promote our community's wellbeing, and make an impact, head on over to their website here.
Contribution by AK Taster Joy Carino
Disclaimer: The preceding meal was complimentary, however, as always, all opinions are genuine. 
Updated on May 8th, 2019