On Thursday, August 26th at 7:00pm, Harbourfront Centre was painted stark white in celebration of Toronto's 4th annual Diner en Blanc. With 2300 attendees, DEB always gets the city a buzz, eagerly trying to snatch up an exclusive invite to this annual event.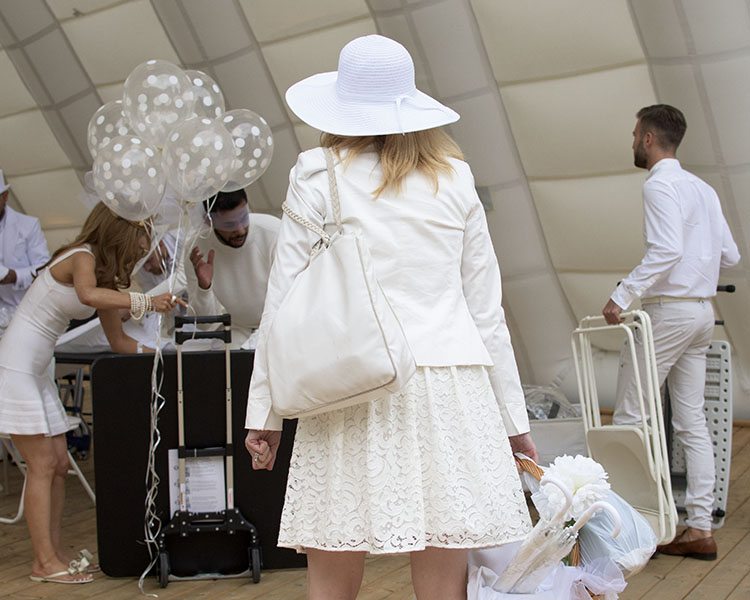 After checking out last year's event (check that out here), I couldn't wait to find out when and where it would be taking place again.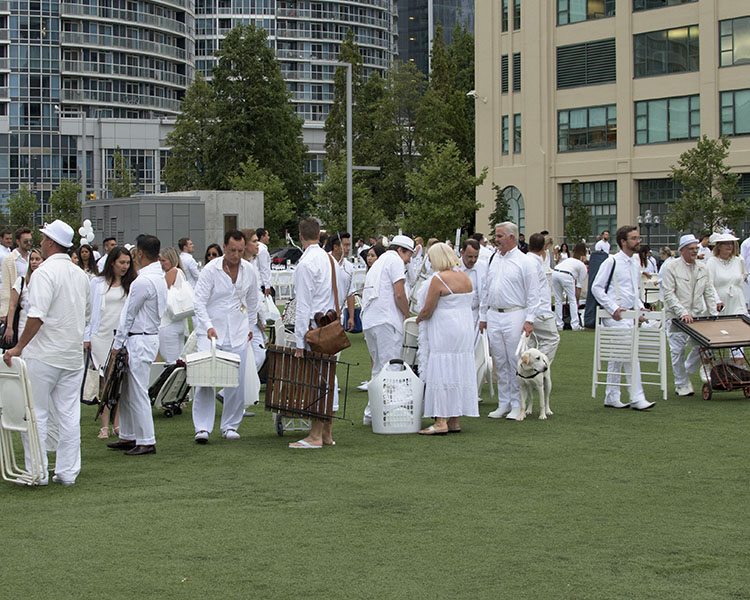 If you don't know what Diner en Blanc is, here's a little bit of back story. Originally started in Paris, France by Francois Pasquier, this exciting and always spontaneous event has individuals dressing up in white to wine and dine at a secret location. This location isn't revealed until hours before the event, leaving invitees on the edge of their seats in anticipation.
Today, Diner en Blanc has grown to an internationally celebrated event where approximately 15,000 people in 65 cities gather to celebrate good food & drink in a buzzing convivial setting.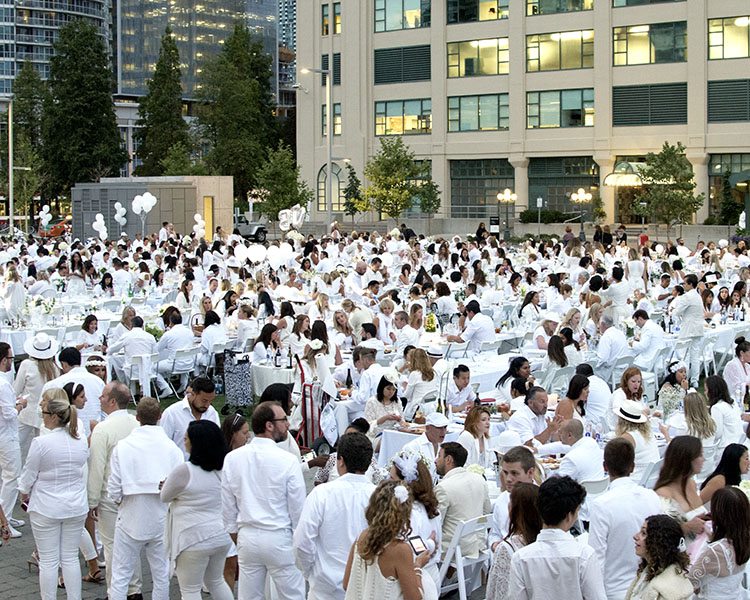 The beginning of dinner was signaled with the famous waving of the napkins! Though I was sat at a set table (for media), I couldn't help but wander around to see what others were eating. Diner en Blanc states that the food you bring must be in good taste – no McDonalds here folks. There were boards of charcuterie, tea sandwiches, pastries, and sushi platters that were carefully laid out on white tablecloths. Everything looked just as elegant as it did delicious!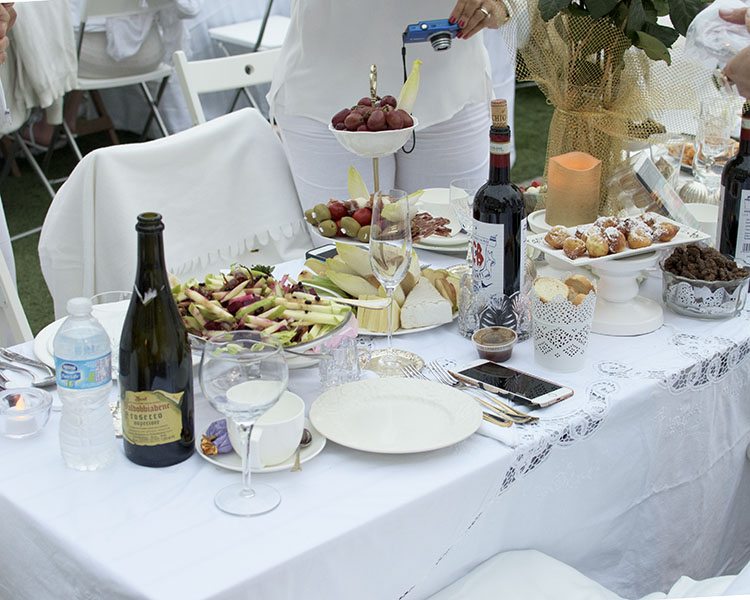 Once everyone's bellies were stuffed and the clock struck 9pm, Harbourfront Centre was lit up by thousands of sparklers. It was a true spectacle, and marked the start of the real DEB-style party. The DJ began to blast tunes, the wine and champagne continued to flow, and everyone showed off their booze-fueled dance moves.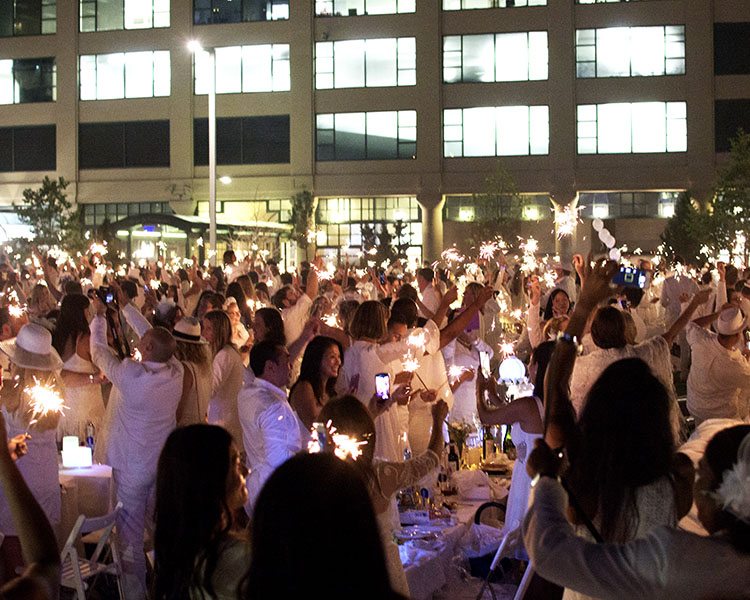 After two hours of dancing and celebration, the crowd slowly packed up their things, and dispersed back into the sprawling city, leaving no evidence of the epic event that had just taken place. It's a bit surreal to say the least.
Though this was my second time going to Diner en Blanc, I can confidently say that it will never get old, no matter how many times I attend.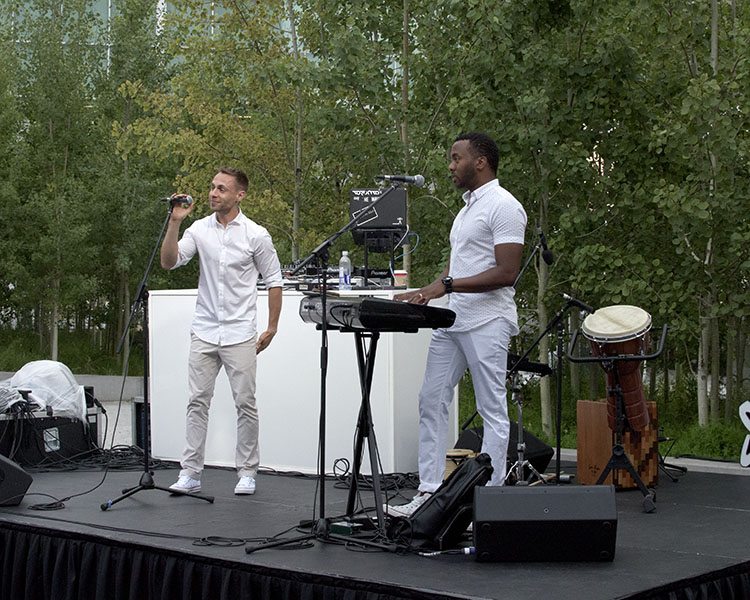 Ticket's for Diner en Blanc can be hard to get a hold of, but I encourage to check out the website here to see when and if you'll be able to snag some for #DEB2016. The website also informs you of all the guidelines of Diner en Blanc, and includes highlights from the past events held in Toronto.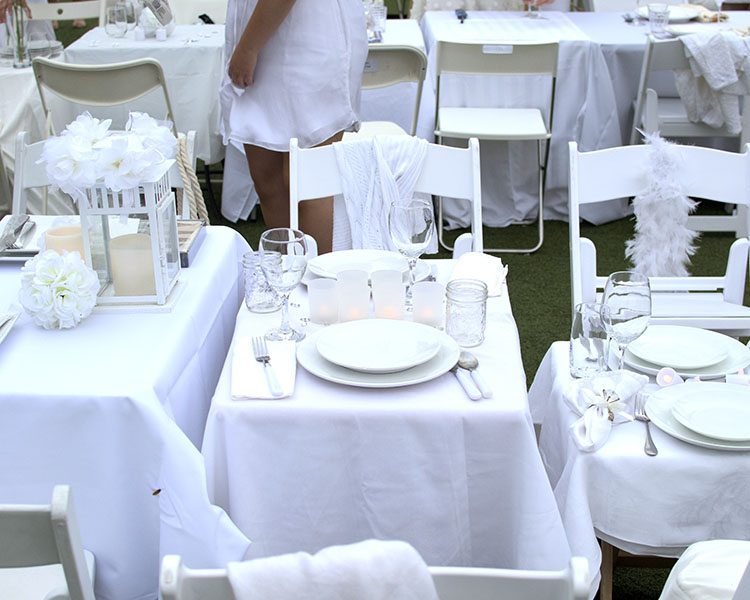 Disclaimer: The preceding meal and invite was complimentary, however as always, all opinions are genuine.
Contribution by AK Taster Savannah Onofrey
Updated on June 6th, 2016