Ocean Wise is synonymous with good quality sustainable seafood and if there is anything in this foodie world that I love most it's seafood. I usually can be found hoarding the shrimp platter at parties, and don't even get me started about my obsession with seafood paella. The number one thing that keeps me a seafood fan though is that it is a delicious and nutritious protein that is extremely versatile.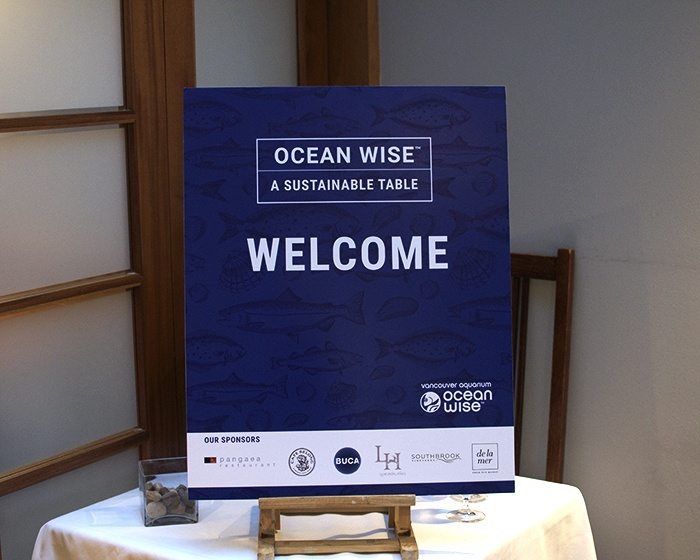 If you're not already in the know, Ocean Wise is a conservation program run by the Vancouver Aquarium that focuses on spreading awareness about sustainable seafood practices. Overfishing has become a huge threat to our oceans today, and has a great affect on the health of the greater marine ecosystem. Through partnering with restaurants, markets, and other food related outlets, OW seeks to guide individuals in providing seafood to their customers that has been produced in a sustainable manner. This in turn hopes to reduce and prevent the negative effects that over fishing has caused on both the oceanic environment and species that live within it.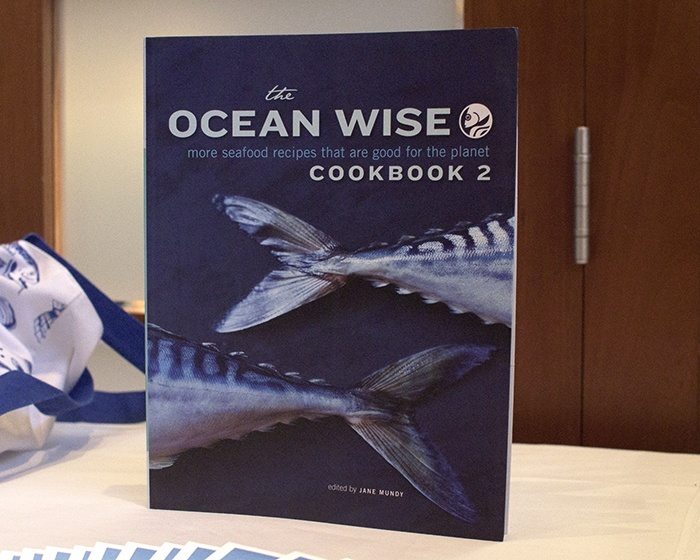 Obviously, the day that I received an invite to an intimate dinner hosted by Ocean Wise I couldn't have been more excited. They always throw a great party (check it out here and here) so I was anticipating another great night.  Held at Toronto's Pangea restaurant (an Ocean Wise partner), the Ocean Wise Sustainable Table dinner featured some amazing seafood-centered fare and wine from Southbrook.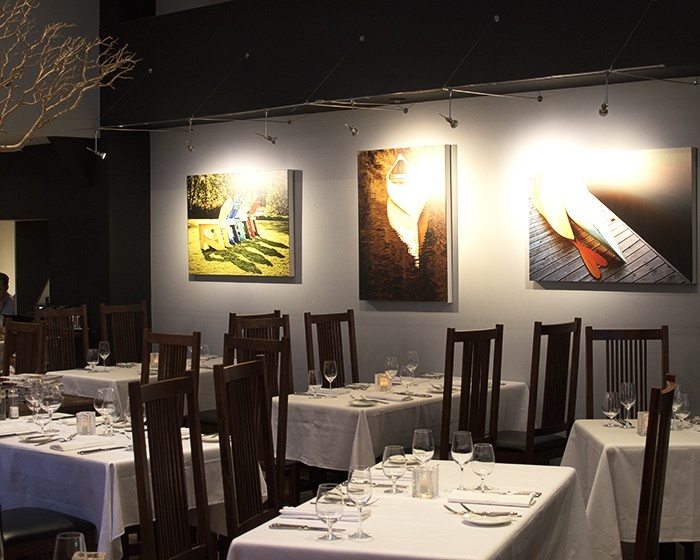 The menu that evening was composed of 5 different dishes created by 4 chefs – Martin Kouprie of Pangea, Brad Long of Cafe Belong, Jason Bangerter of Langdon Hall, and Rob Gentile of Buca. Check out the elegant and delicious seafood dishes that I had the pleasure of enjoying that night.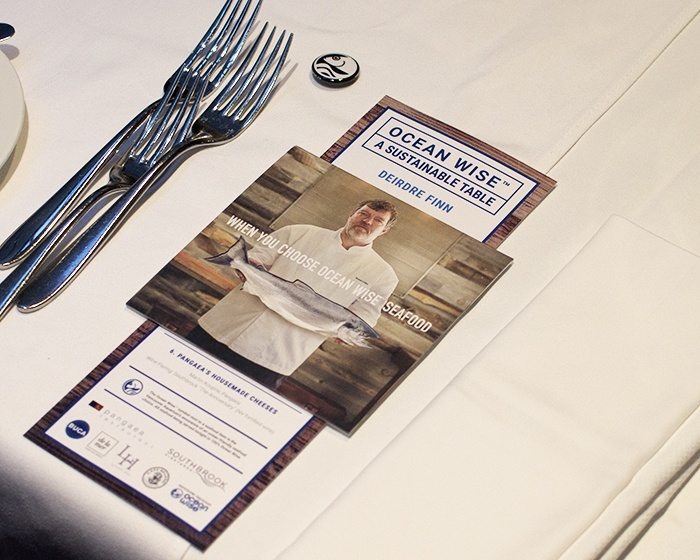 Ocean Wise Gooseneck Barnacle
Martin Kouprie – Pangea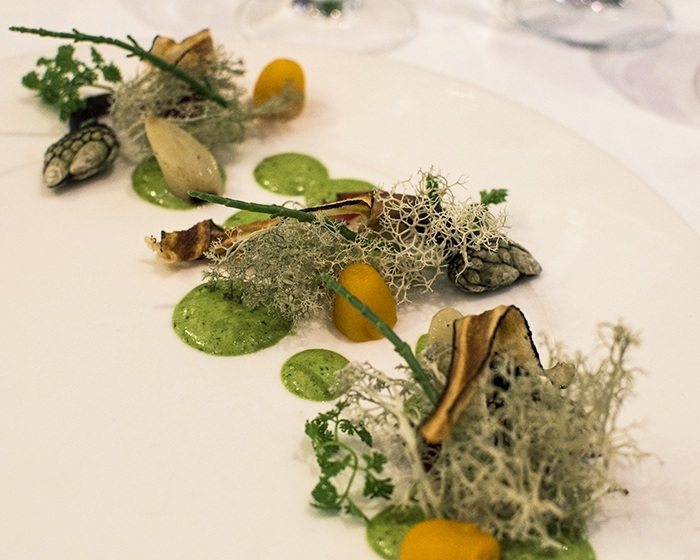 Ocean Wise Beausoleil Oyster Mini Po'Boy
Brad Long – Cafe Belong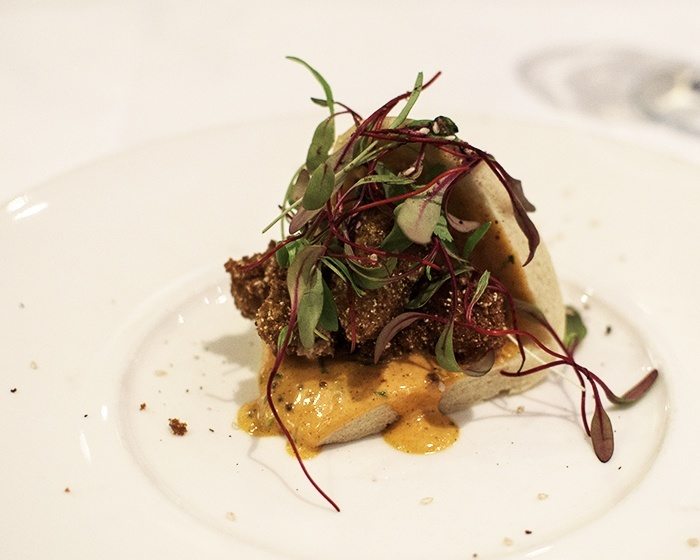 Ocean Wise Sugar Cured Trout, Langdon Hall Orchard Apples, Braised Red Cabbage, & Garden Garnishes
Jason Bangerter – Langdon Hall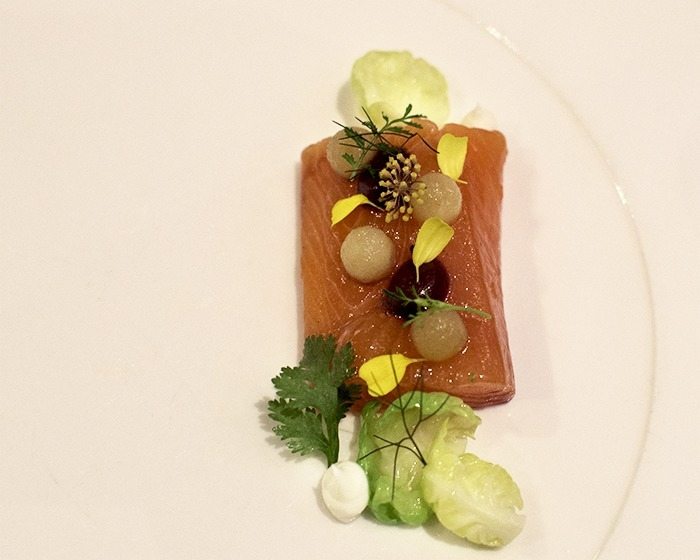 Scallop Ravioli Saffron, Sweet Corn, & Trout Roe
Rob Gentile – Buca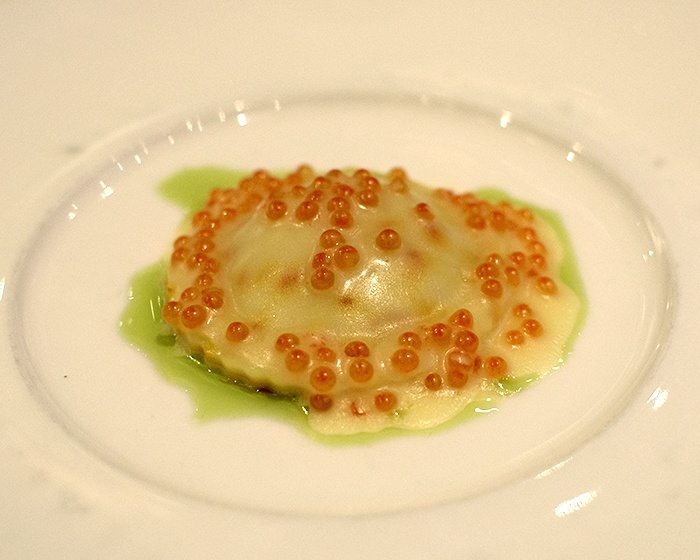 Pan Roasted Sablefish with Wilted Kale, Spiced Cauliflower, Tapenade, Garlic, Caramelized Cauliflower, Buzzy Broc, and Silken Puree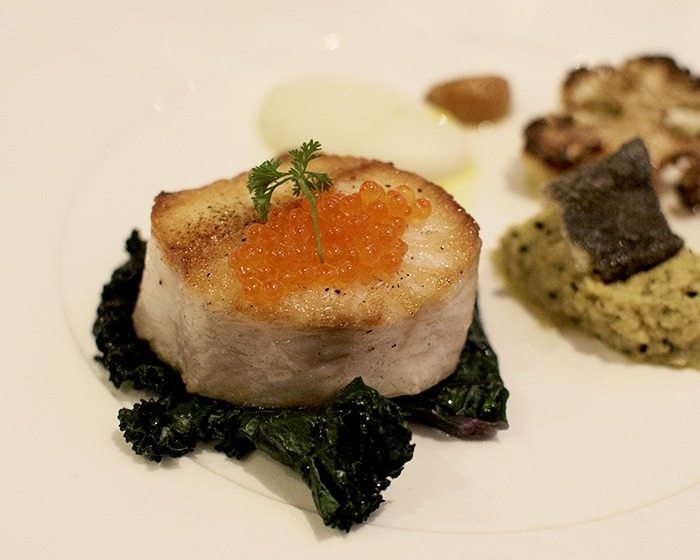 Ocean Wise has over 600 restaurant partners throughout Canada, and is continuing to expand with the hopes of positively affecting the health of our oceans. To learn more about the conservation program visit their website here.
Disclaimer: The preceding event was complimentary, however, all opinions are genuine.
Contribution by AK Taster Savannah Onofrey
Updated on June 6th, 2016