I go to a lot of food fundraisers, and one of my favourites of the year is The Stop Community Food Centre's annual What's On The Table.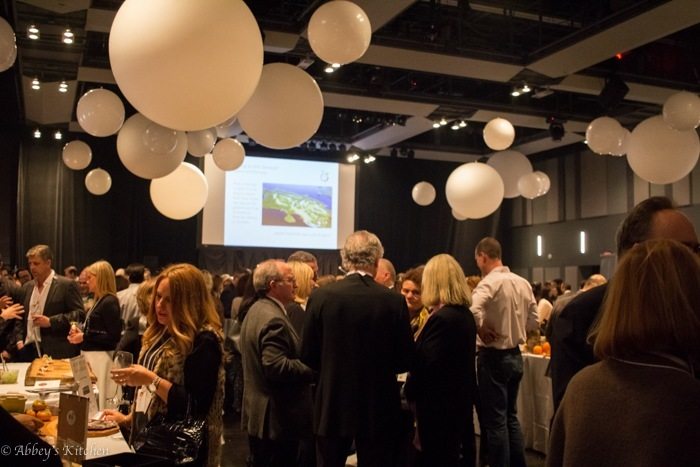 If you haven't ready my recap from last year (here), this event (and others for The Stop) aims to support the organizations anti-hunger programming. The Stop is more than just a food bank- they're a social hub that helps community members build important food skills, feel empowered and become advocates for change.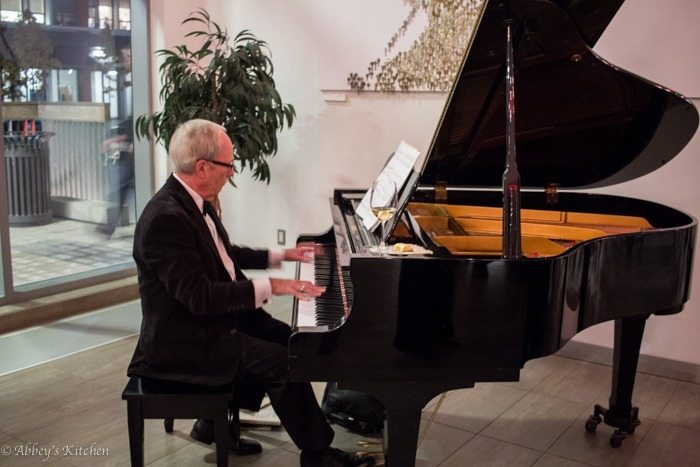 The November 4th event took place at the beautiful Daniels Spectrum, combining an incredible community of chefs, wineries, volunteers, auction donors and supporters. Between the incredible line up of culinary talent that drew ticket holders in, and the premier experiences to be won in the live and silent auctions, the event raised over $328,000 this year!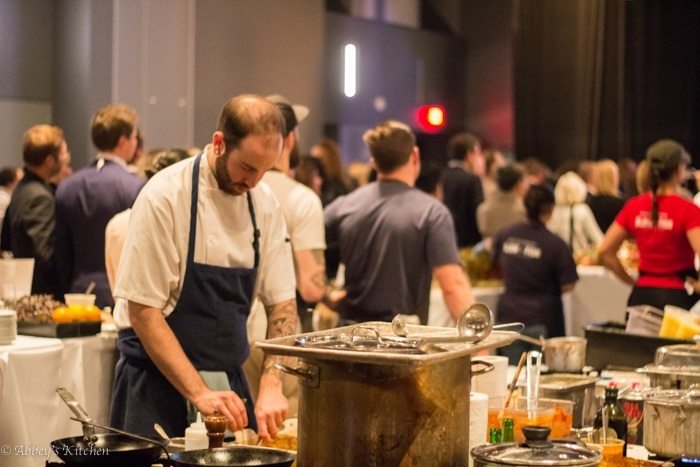 We all love great food for a great cause, but check out the delicious culinary treats we enjoyed throughout the night:
Pluck Teas & The Rolling Pin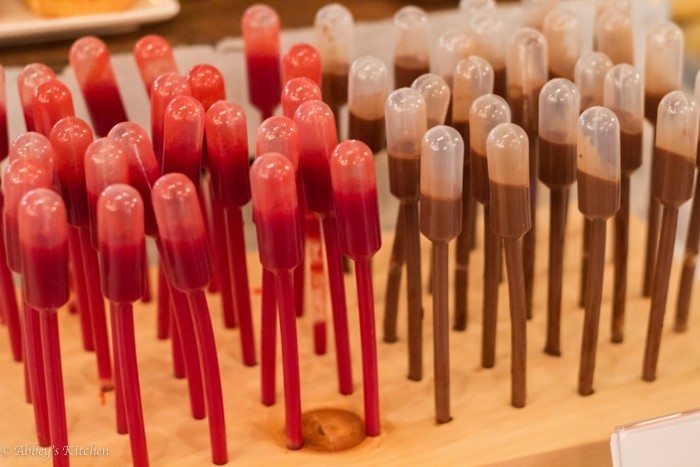 Chai hot chocolate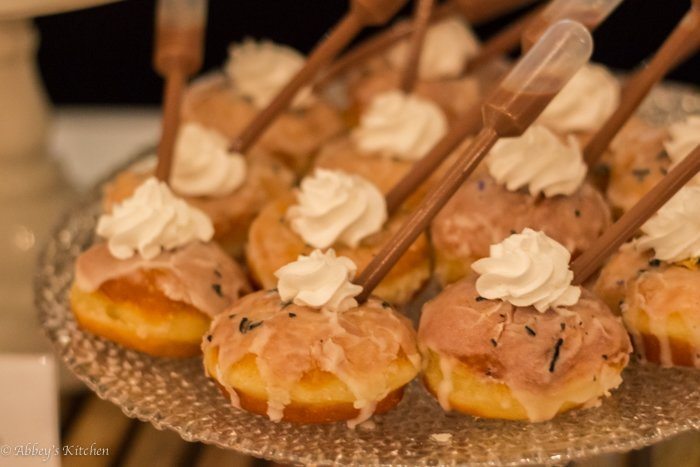 Earl Grey cream tea infused mini donut
Mini lemon pop tarts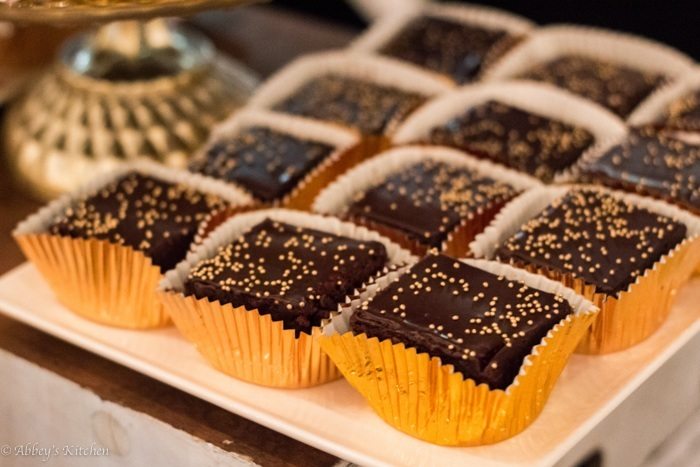 Two-bite fudge brownies
George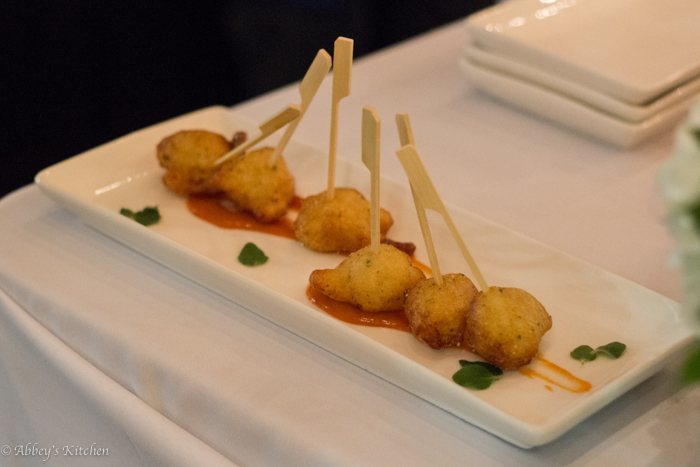 Lemon-thyme pettole (Italian doughnuts)
Monforte Dairy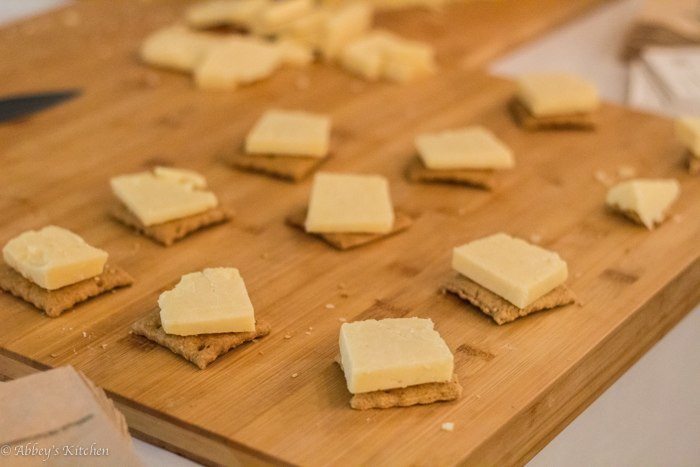 Assorted gourmet cheeses
Aria/Noce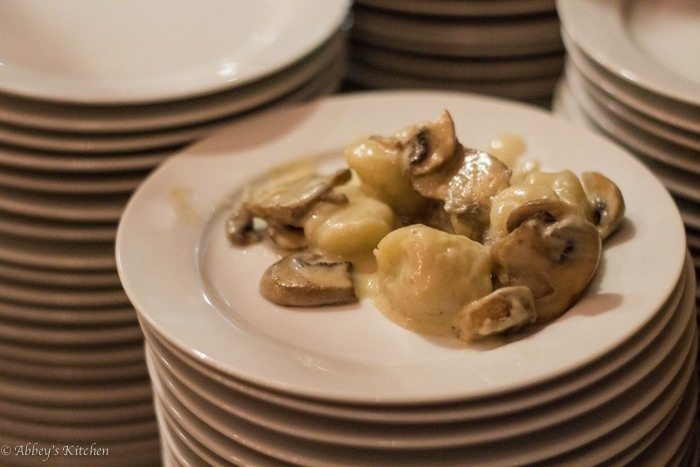 Homemade potato gnocchi
Café Belong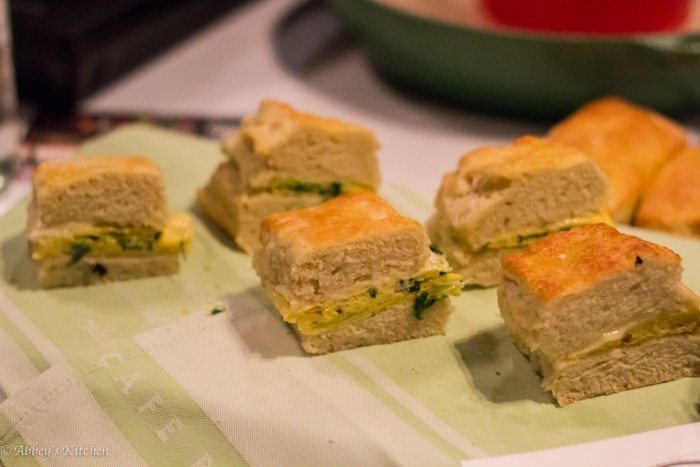 Buttermilk biscuit with scrambled eggs, aioli, and mixed micro greens
Creemore Kitchen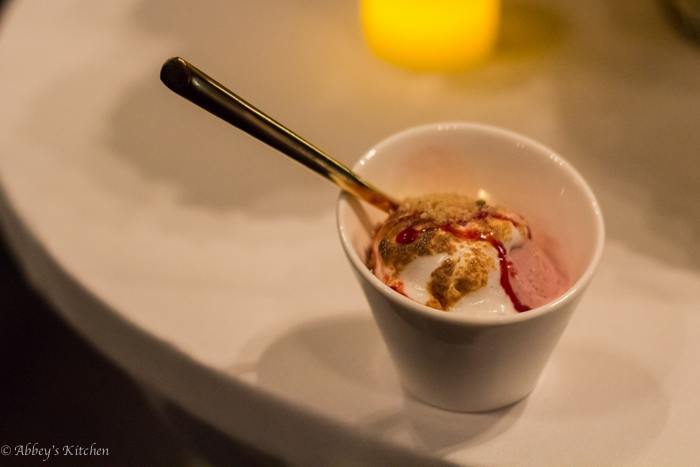 Russian blue potato ice cream with beet caramel, pumpkin seed praline, and torched duck egg marshmallow topping
The Stop Community Food Centre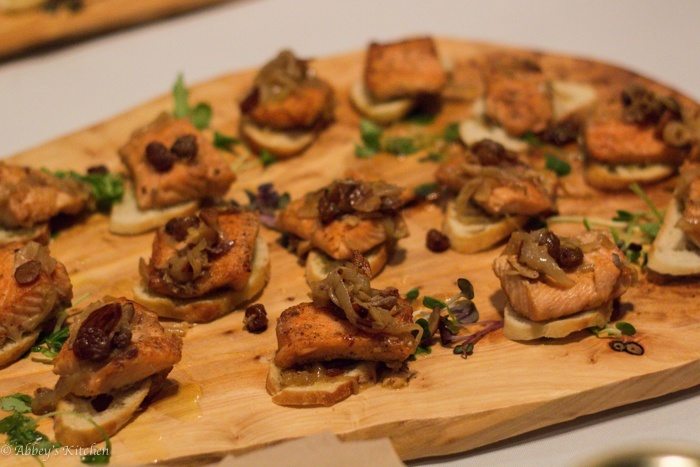 Trota in Saor (sweet and sour trout)
The Tempered Room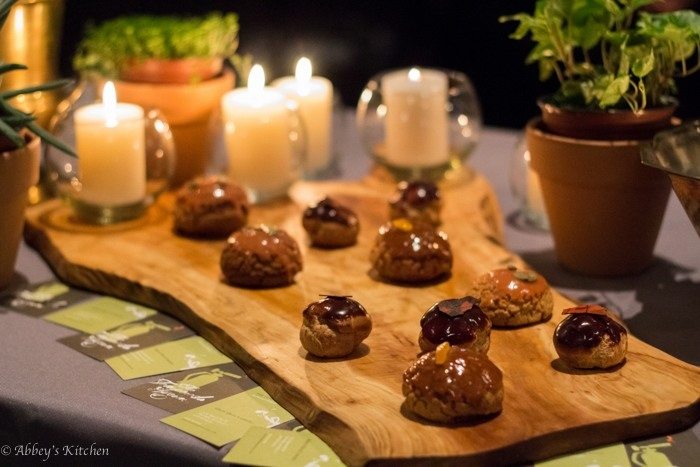 Assorted Choux a la Crème
DaiLo
Big Mac Bao
Beretta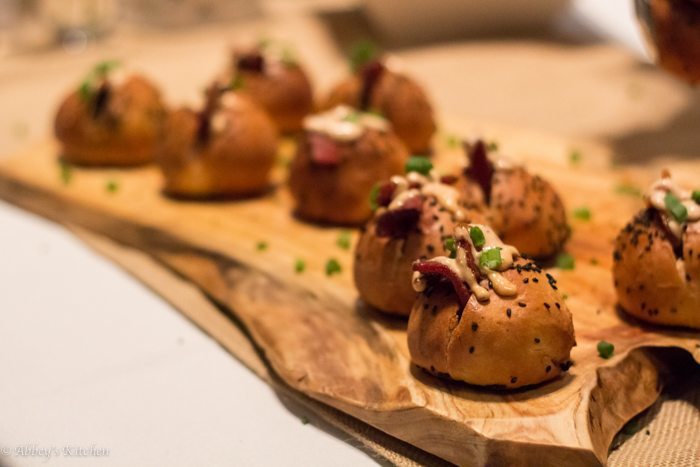 Caramelized onion and pulled beef stuffed sesame bun with smoked, sweet, and tangy glazed beef brisket
Soma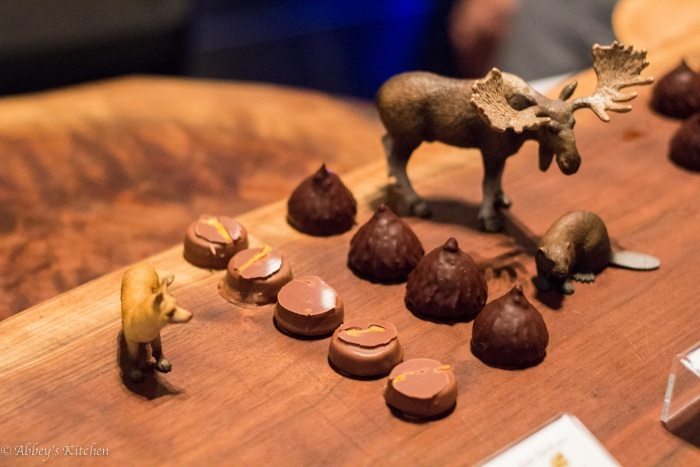 Fig balsamic truffle, Garam Masala truffle, hazelnut hot chocolate
Salt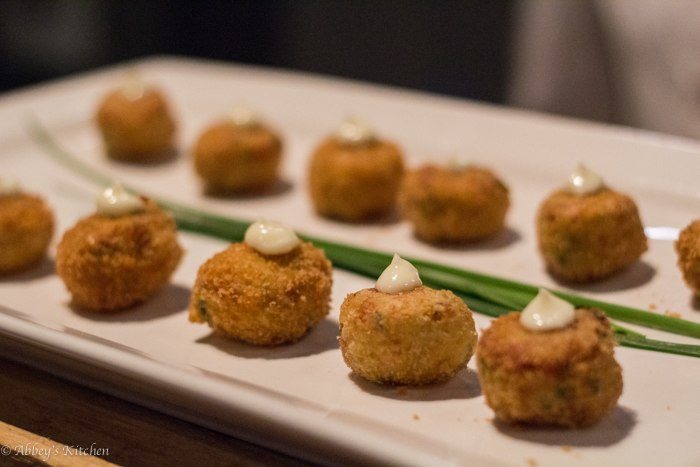 Cod croquette with parsley aioli
Beast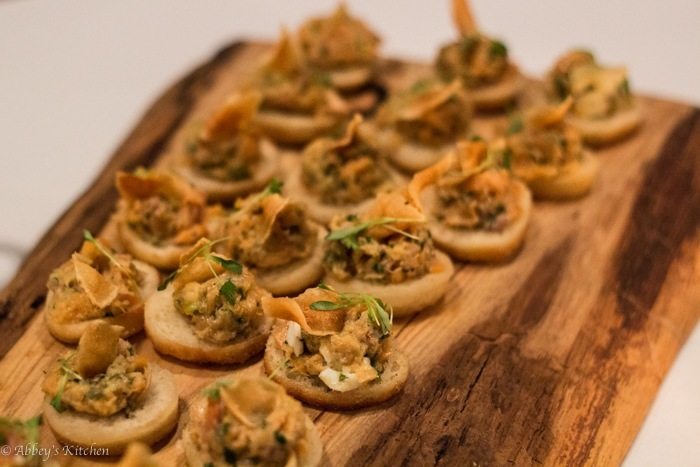 Rainbow trout and sunchokes
Midlred's Temple Kitchen
Cured and smoked beets, shaved thin and served with whipped cream cheese, onion jam, pickled wheat berries, on a pretzel crisp
Hooked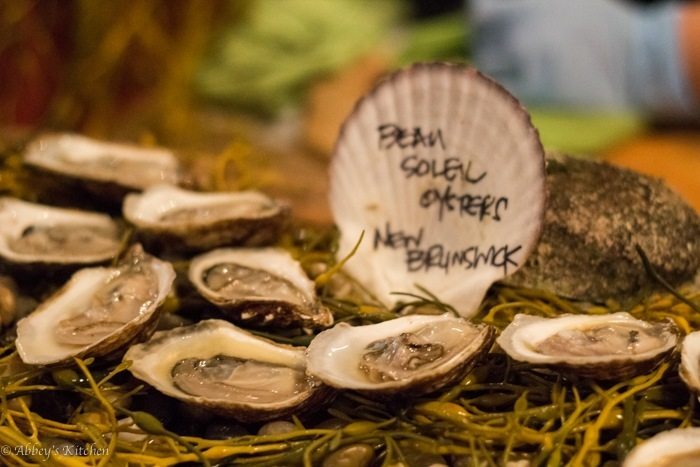 Selection of East and West Coast Oysters with Sherry Mignonette, Hooked Hot Sauce, horseradish and lemon
The Good Son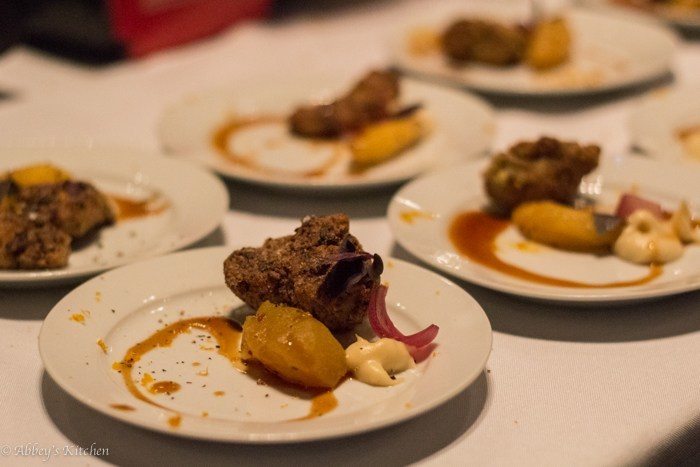 Smoked sweetbreads, pistachio crust, parsnip puree, and apple mostarda
Luma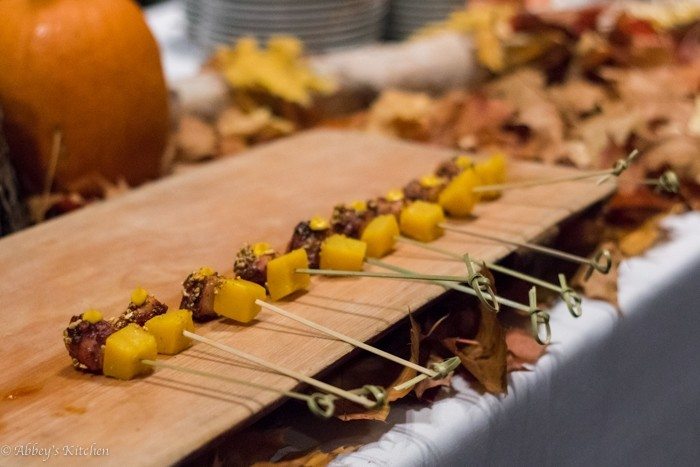 Octopus with pumpkin, pepitas, and chilli oil
Nadege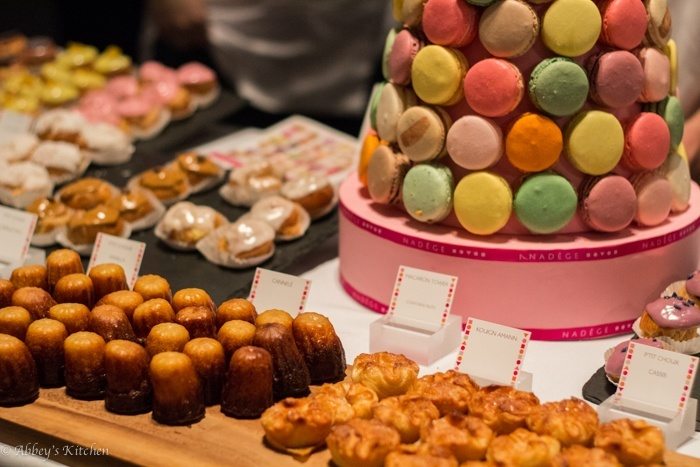 Assortment of gourmandise 
Richmond Station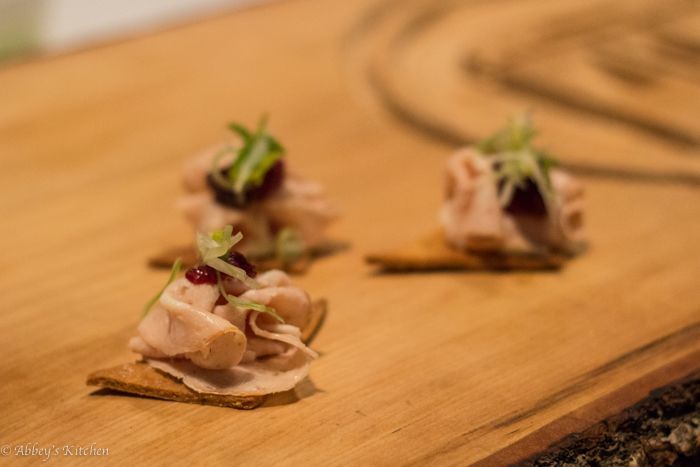 Turkey Mortadella, "stuffing" cracker, cranberry chutney, celery salad
Providore Catering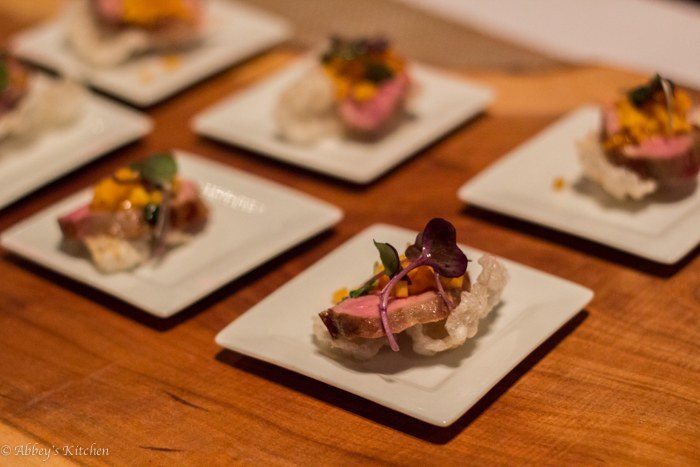 Japanese pork belly in a chive pancake with peanuts and pickled veg
Frangipane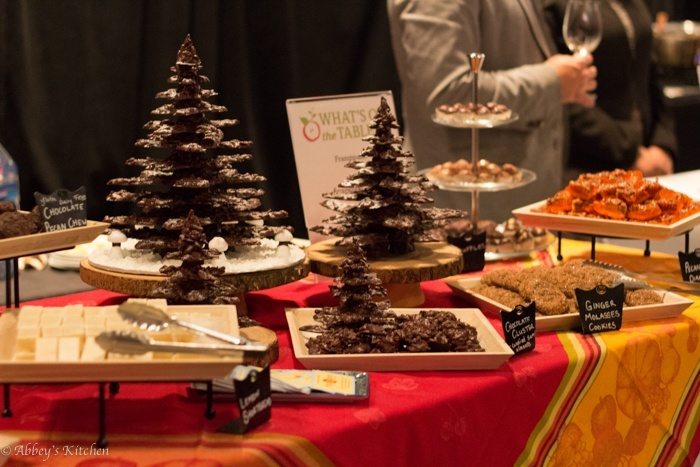 Assortment of pastries and confections
Citizen Catering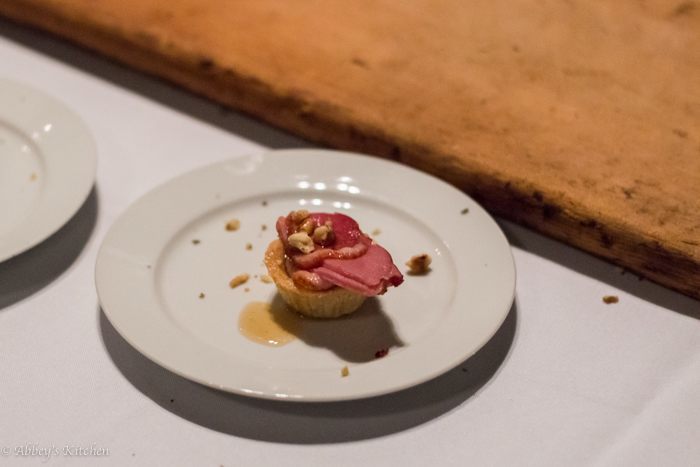 Roasted duck, savoury pumpkin pie, maple whisky, black walnuts
Mamakas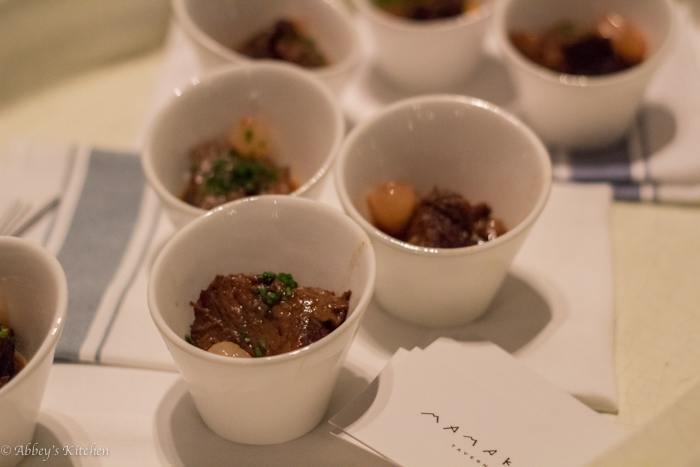 Stifado: traditional Greek stew with beef cheeks, parsley root, and onion
Skin + Bones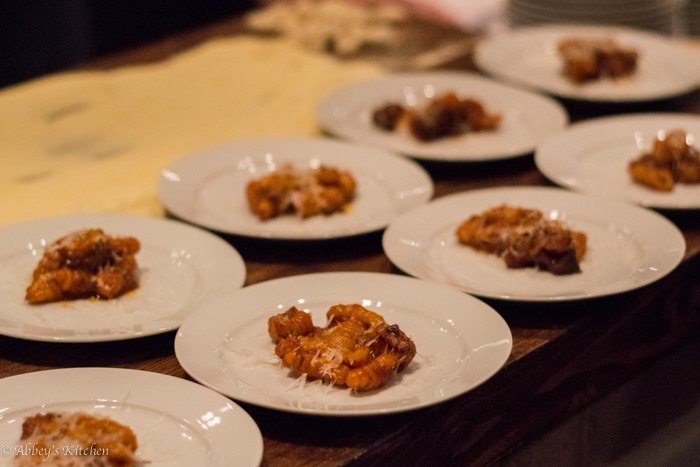 Cavatelli with lamb neck ragu
After 11 successful years, What's on the Table has raised over $2 million and has served over $366,751 healthy meals to community members in need! For more information on The Stop or to get more information about next year's event, check out their website here.
Contribution by AK Taster Maria Enache
Disclaimer: this event was complimentary, however, as always, all opinions are genuine.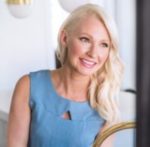 Abbey Sharp is a Registered Dietitian, an avid food writer and blogger, a cookbook author and the founder of Abbey's Kitchen Inc.