From July 2nd to 5th 2015, foodies from all over the city, country & world joined in the foodie fun at beautiful Fort York for what has often been named the World's Greatest Restaurant Festival- Taste of Toronto!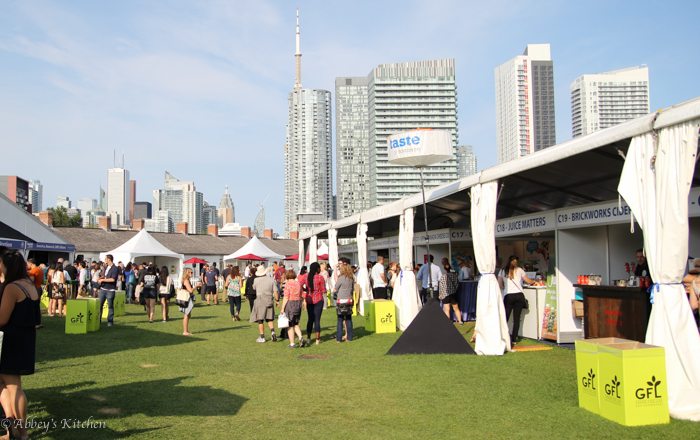 In its second year since launching in Toronto in 2014, Taste of Toronto once again delivered a myriad of food and flavour experiences served up by some of Toronto's critically acclaimed chefs and rising stars. Close to 50 foodielicious dishes were served up at this year's festivities- and let me tell you, they were all world class.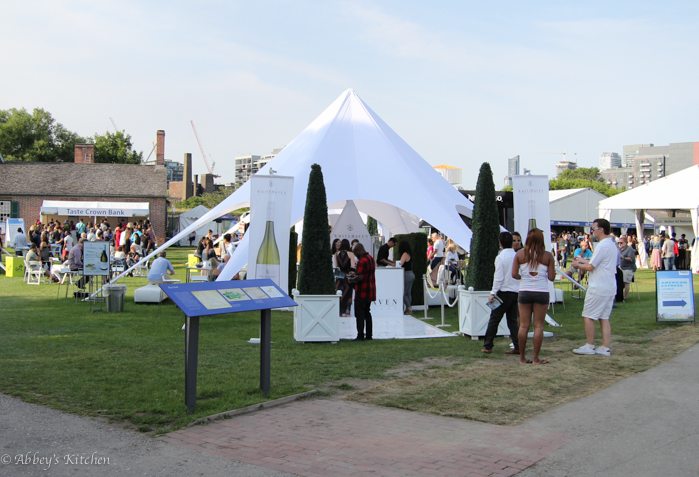 Tickets ranged from $19 on Thursday and Friday to $25 on Saturday and Sunday ($30 at the door) for a day or evening session. There was also the option of buying a premium package that included crowns (your official Taste currency)! Just to put it in perspective, $1 CAD = 1 Crown and the average cost per tapas sized dish at Taste of Toronto 2015 was 6 to 10 Crowns ($6 to $10). Each dish at Taste of Toronto was perfectly sized to allow guests to taste as much as they could- and trust me, you'll want to eat a lot.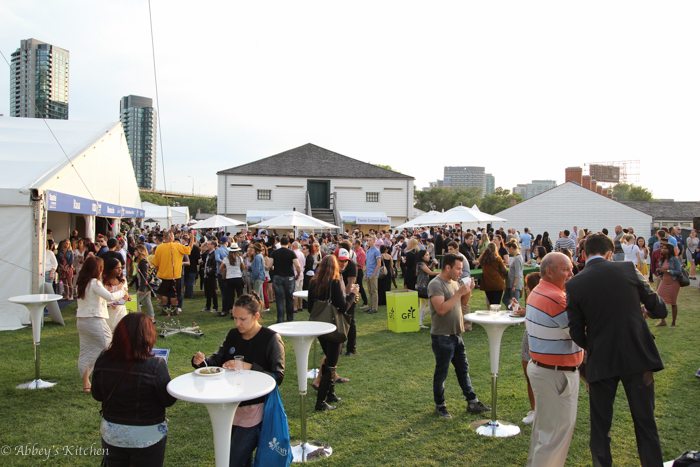 As anticipated (you can gage my anticipation from my previews of Taste of Toronto 2015 here & here) round two of Taste of Toronto was a real hit. You can read all about the fun I had last year at the North American Debut/first ever Taste of Toronto event here.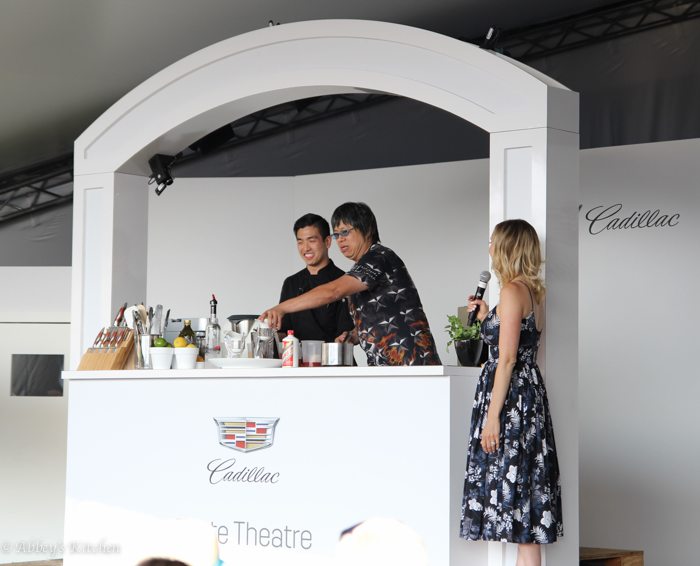 I was lucky to be able to attend this year's Taste of Toronto festivities and to indulge (yes Dietitian's indulge too) in some of the cities best eats and drinks created by some of the best chefs and restaurants around. I was also honored to have hosted at the Metro Master Class stage all weekend (spa-day was a must afterward)!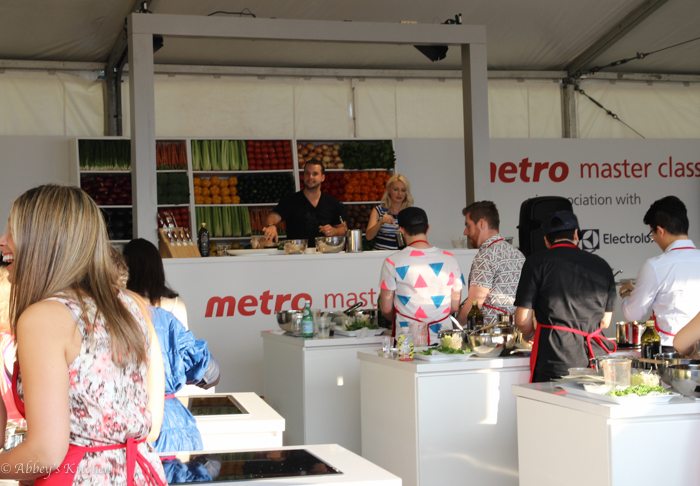 So what exactly was the Metro Master Class stage anyway? The Metro Master Class allowed Taste of Toronto guests to create delicious culinary masterpieces with the help of some very special guest chefs- guests were able to pick up hints, tips, and techniques, in a series of interactive cooking demo's using the freshest ingredients provided by Metro. Let's just say I had plenty of tasty snacks throughout the day.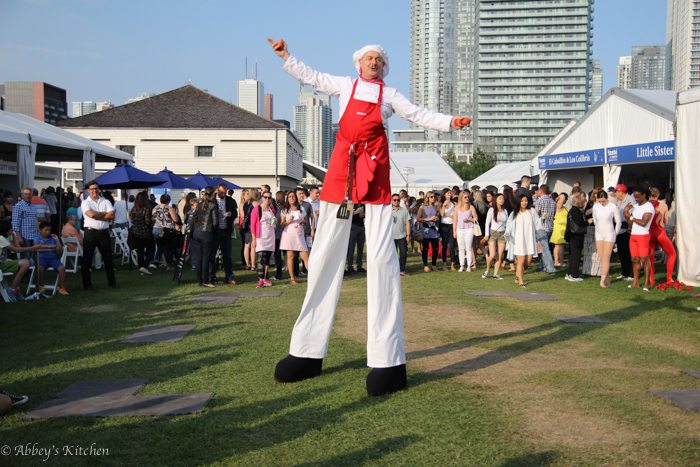 Here are some of my favourite bites from Taste of Toronto 2015. The list could have gone on forever- so many things I ate were noteworthy! Check out my Instagram account for some more foodporn from Taste of Toronto 2015!
Taste of Toronto Food & Drink
First let's start out by highlighting the refreshing official beer of Taste of Toronto 2015!
Pilsner Urquell
Official Beer of Taste of Toronto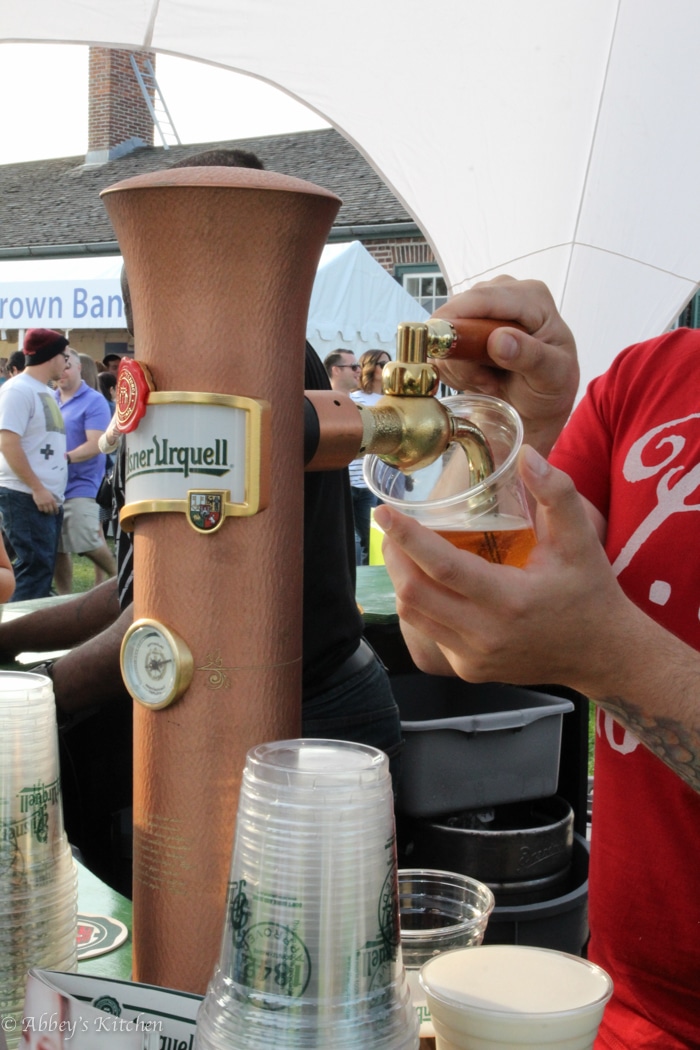 Now let's move on to highlighting some of the best bites of the event!
Char Siu Bao (CSB)
BBQ Pork Buns
6 Crowns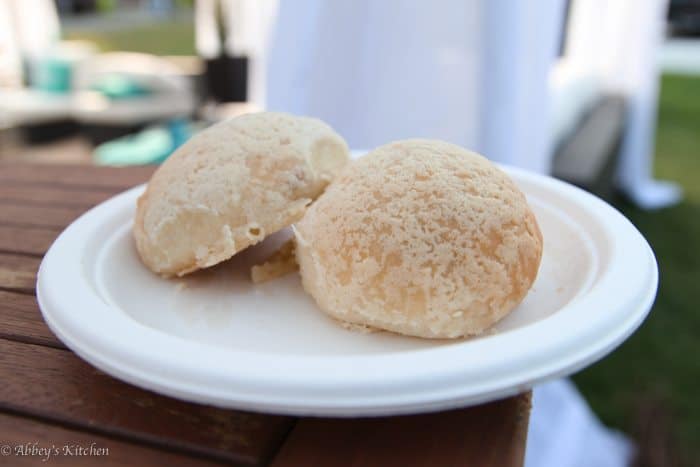 MasterChef Canada Judge Alvin Leung and Master Chef Canada Season 1 winner Eric Chong are the masterminds behind R&D and these to-die-for CSB!
Bosk
Tomato Ricotta Tartine
Kalamata Olives, Pickled Shallots, Crispy Garlic Toasted Sourdough
8 Crowns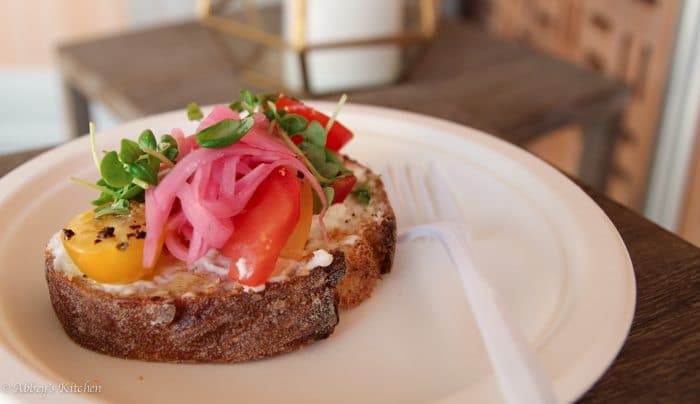 Bosk
Crispy Black Vinegar Chicken
Shishito Pepper, Cucumber, Toasted Peanut, Cilantro Aromatic Glaze
10 Crowns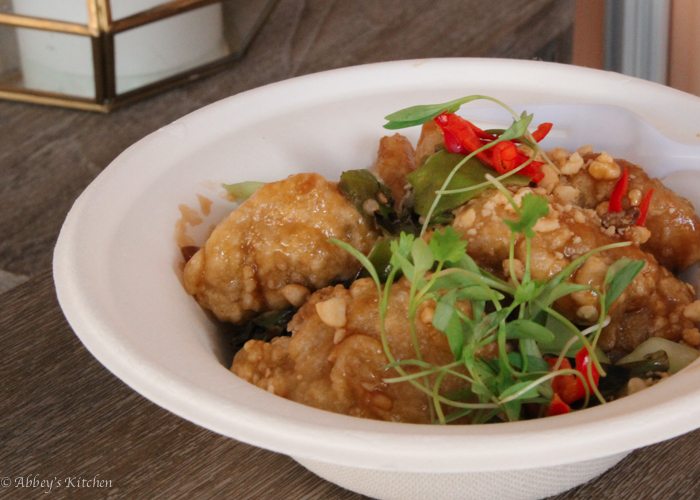 This was one of the yummiest chicken dishes I have ever had the pleasure of noshing on! I will definitely be taking my fiancé out for a nice dinner at Bosk ASAP.
Toro Tartare
Caviar, Sour Cream, Wasabi, Dashi Soy
10 Crowns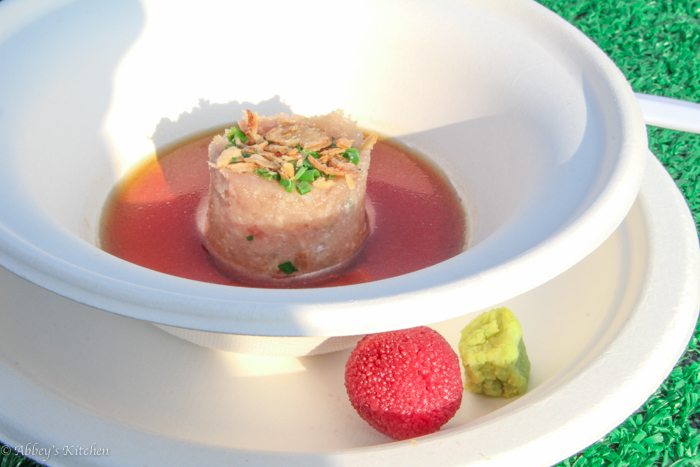 This tuna tartare was divine! I am so excited that Chef Masaharu Morimoto is opening a restaurant in Toronto (opening this summer)! I've been a fan of him since my early days when I watched him on the original Iron Chef (he's that good folks)! I can't wait to see what else Chef Morimoto has up his sleeves for his upcoming TO restaurant!
Stn. Burger
Beet Chutney, OKA Cheese
10 Crowns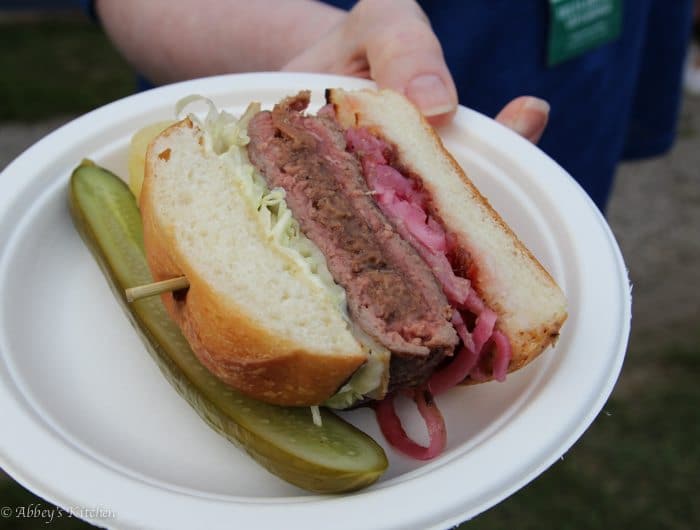 This is my favourite burger ever! By far the best in Toronto – oh I can't stop talking about how amazing the beet chutney is!
Truffle Gnudi
Local Mushrooms, Portobello Soil, Pickled Shimenji, Walnut Pesto
10 Crowns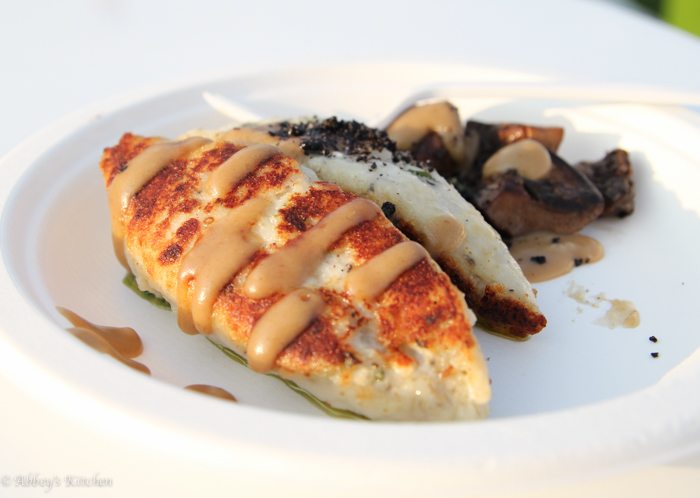 Cornflake Ice Cream Popsicle
Chocolate, Banana, Puffed Grains
6 Crowns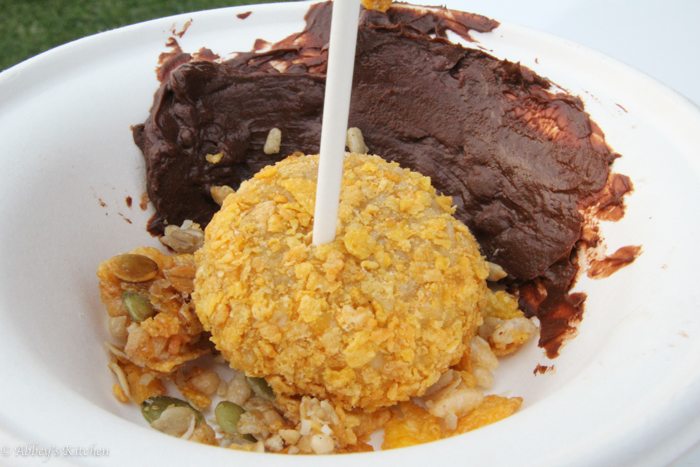 Rhubarb Strawberry & Pistachio Upside Down Cake
Mint Ice Cream, Preserved Strawberries
8 Crowns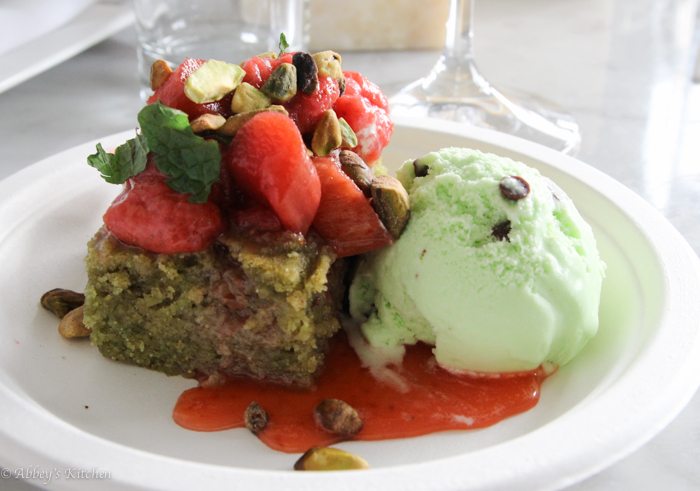 Okay foodies- listen up! My new favourite dessert combo has to be rhubarb and mint ice cream!
Grilled Lamb Ribs
Harissa Yogurt, Pea Tendrils
8 Crowns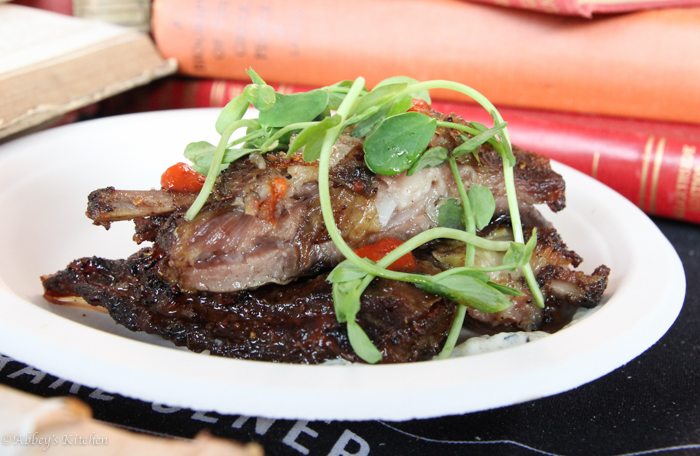 Drake Lobster Roll
East Coast Lobster, Avocado, Jalapeno
10 Crowns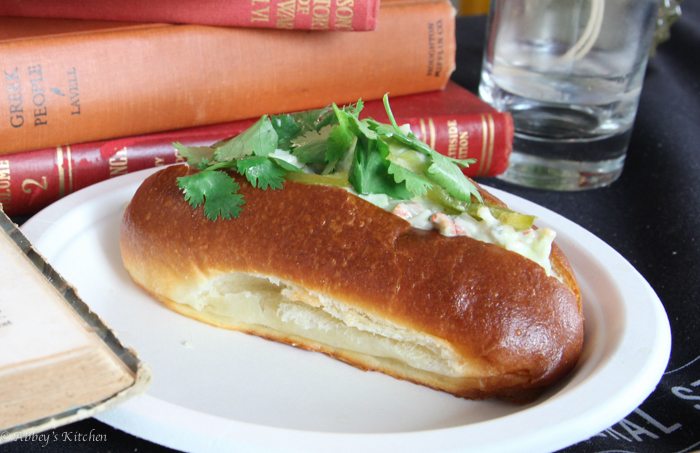 It's hard to find a good lobster roll- this one was fantastic! Thanks to the folks from The Drake.
Bannock's Duck Poutine Bannaco
Curds, Fries, Caramelized Onions
8 Crowns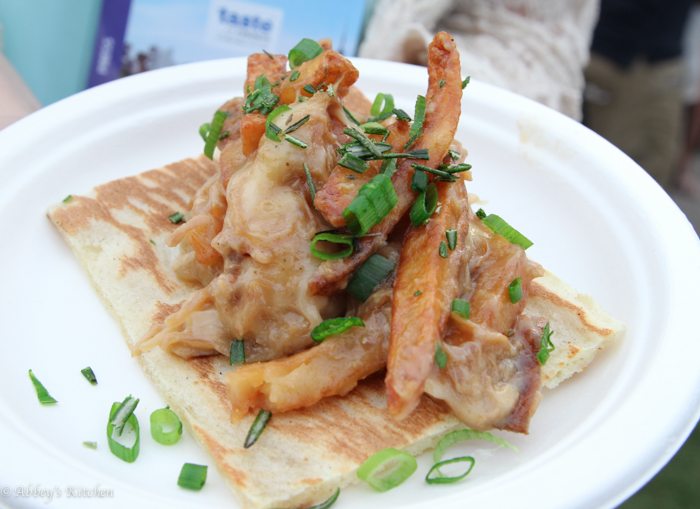 O&B hit it out of the park with this one! They made this Canadian delight scream gourmet! Can't wait to stop by Bannock for some poutine & drinks!
I am so excited for Taste of Toronto 2016- and I am going to be saving the date for the 2016 festival as soon as it is announced! Stay tuned for the 2016 festival details and sign up for the Taste of Toronto newsletter on their website here.
Contribution by AK Taster: Christina Bieniek
Disclaimer: Tickets to Taste were complimentary, however, as always, all opinions are genuine.
Updated on May 8th, 2019