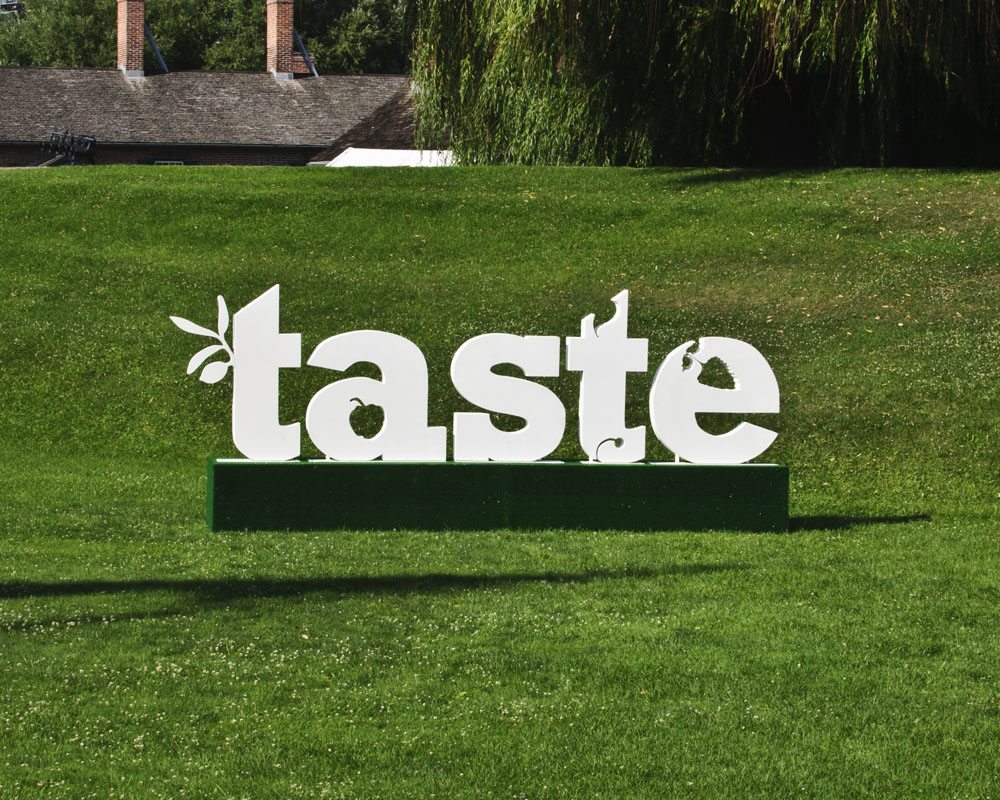 When summer comes along there are a few things that I look forward to: dining alfresco, sipping on cool cocktails, and a packed weekly schedule of food festivals to explore.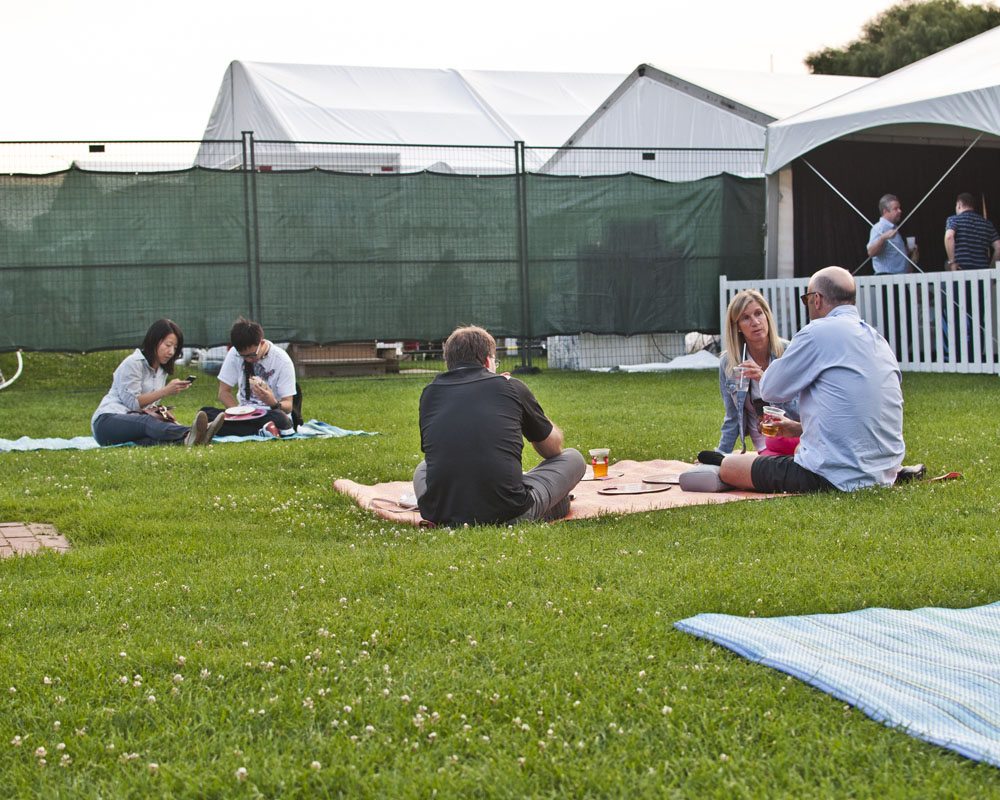 The newest addition to the long list of food fests within the city is the Taste of Toronto, which is part of IMG's acclaimed Taste Festival series that has been running for 10 well-received years. While the event has claimed home in 20 cities worldwide (including stunning locales like Milan, Moscow, Sydney, London, and Johannesburg), Toronto has been endowed with the incredible honour of being the first North American stop.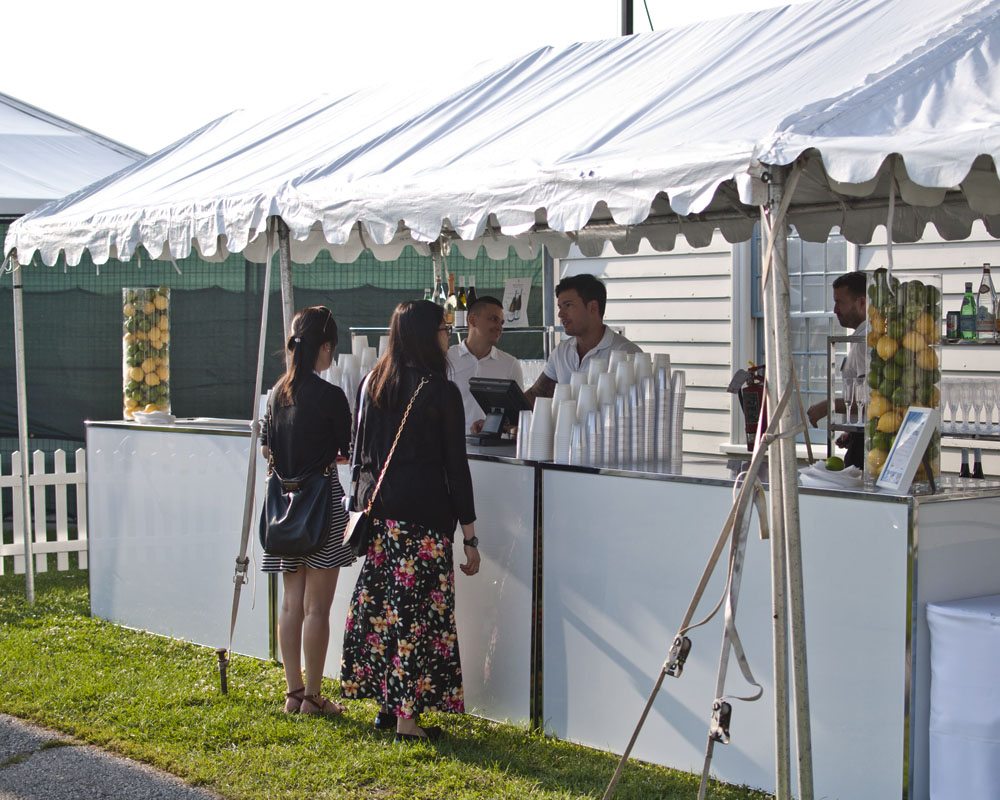 Taste is a Toronto foodie's dream come true as it seeks to showcase the créme de la créme of the city's booming restaurant scene. People are given the opportunity to sample delicious dishes and drinks, learn tips and tricks from local chef celebrities, and be entertained by outstanding performers. There is so much to do at this festival, no wonder it takes place over four days!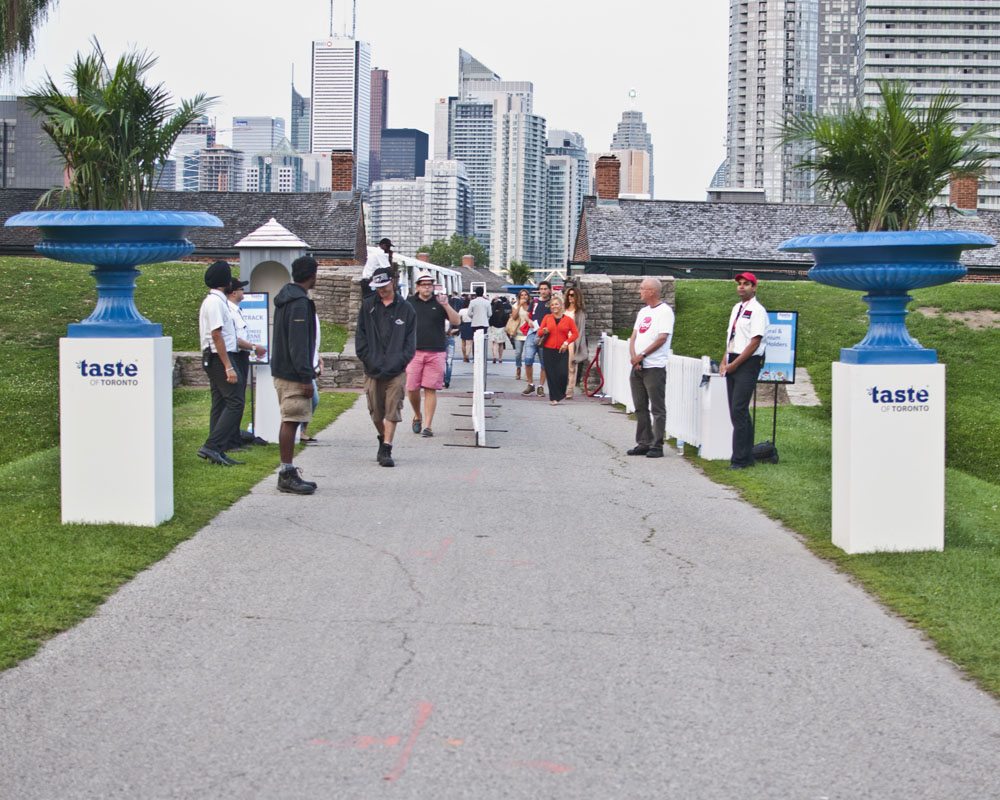 First things first, you have to hit the pop-up restaurant venues onsite. There are 14 in total, and with names like Hudson Kitchen, Los Colibris, and Splendido you know you won't be disappointed.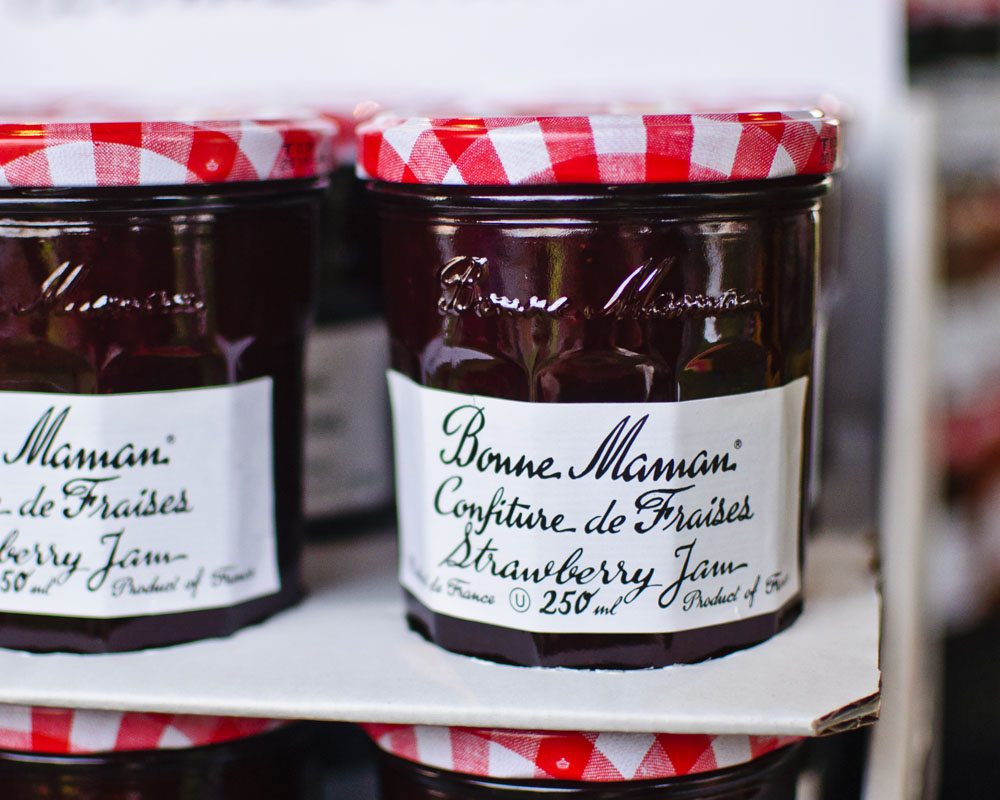 Bonne Maman
After stuffing your face head over to the Producer's Market that features nearly 70 different artisans like Momofuku Milk Bar, and Ninutik Maple. This is the perfect place to buy some yummy snacks- but be sure to save a few dollars (also known as crowns in Taste-land) for what's next to come.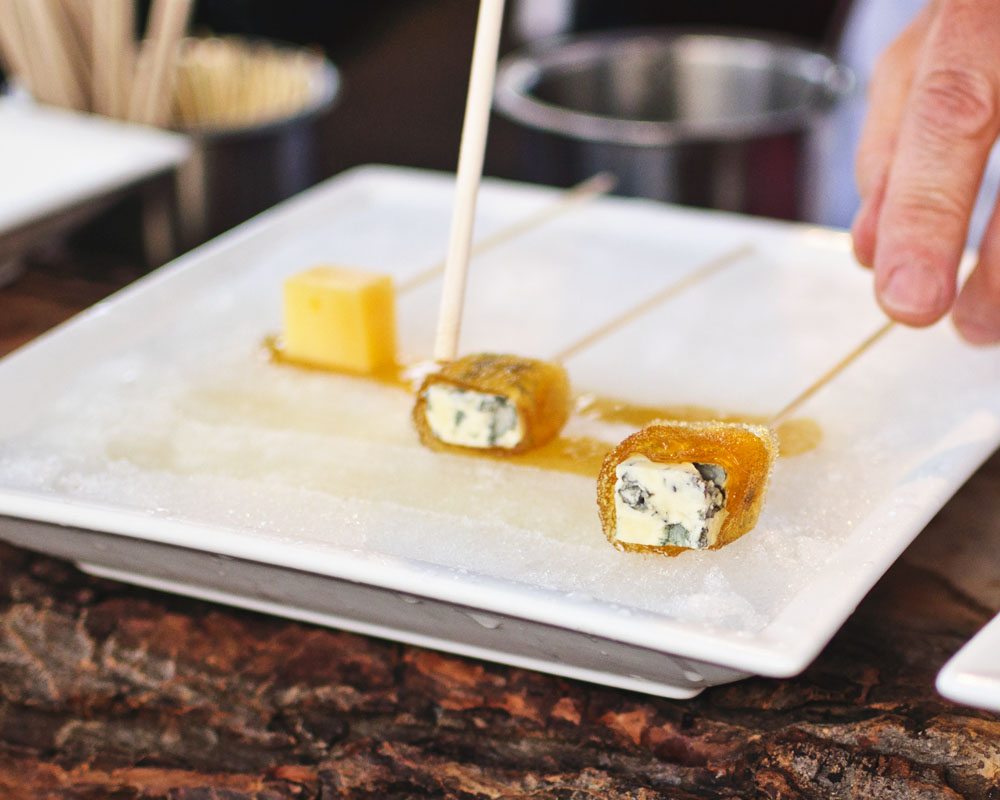 Ninutik Maple
After all that shopping I'm sure you feel for a glass (or two) of wine. The Tasting Room brings together a panel of sommeliers where you can mingle, sip and learn about wine for 30 minutes. I got to hear all about food and beverage pairings, and how to cellar wines, knowledge I'll definitely be using in my daily foodie adventures.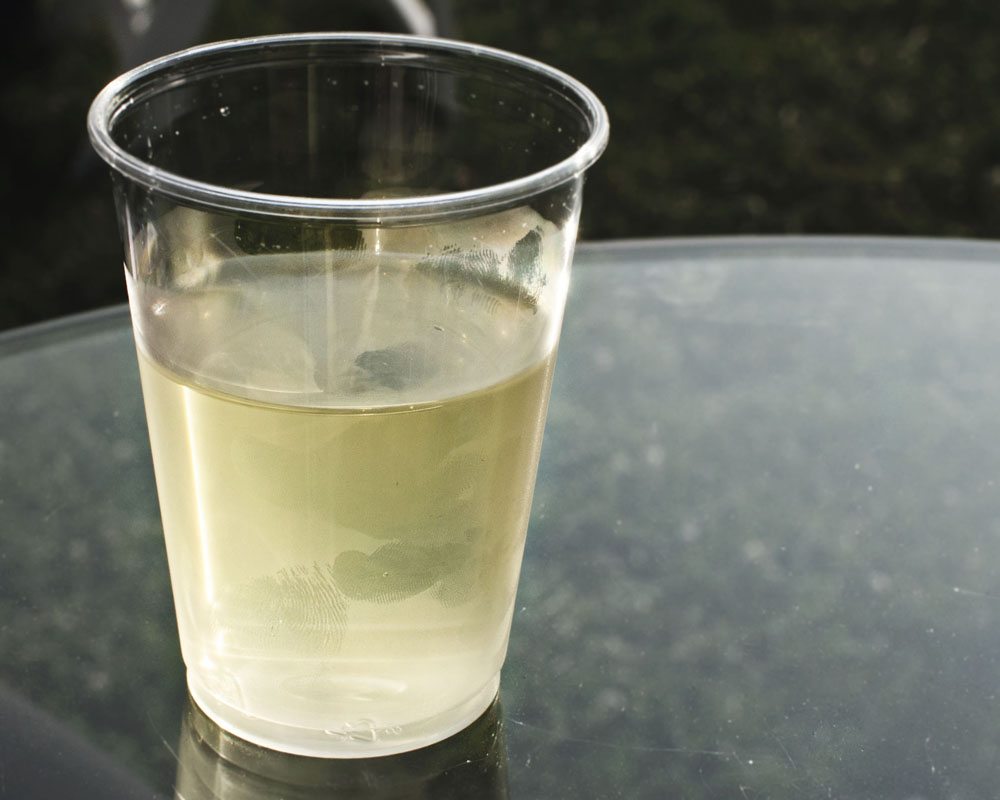 Lastly, a food festival isn't truly great without demonstrations and master classes. If you feel like cooking side-by-side with a talented Torontonian chef- then make sure to check out the Metro Master Class. This is where attendees have the opportunity to create a chef's signature dish in real time, and of course devour it after.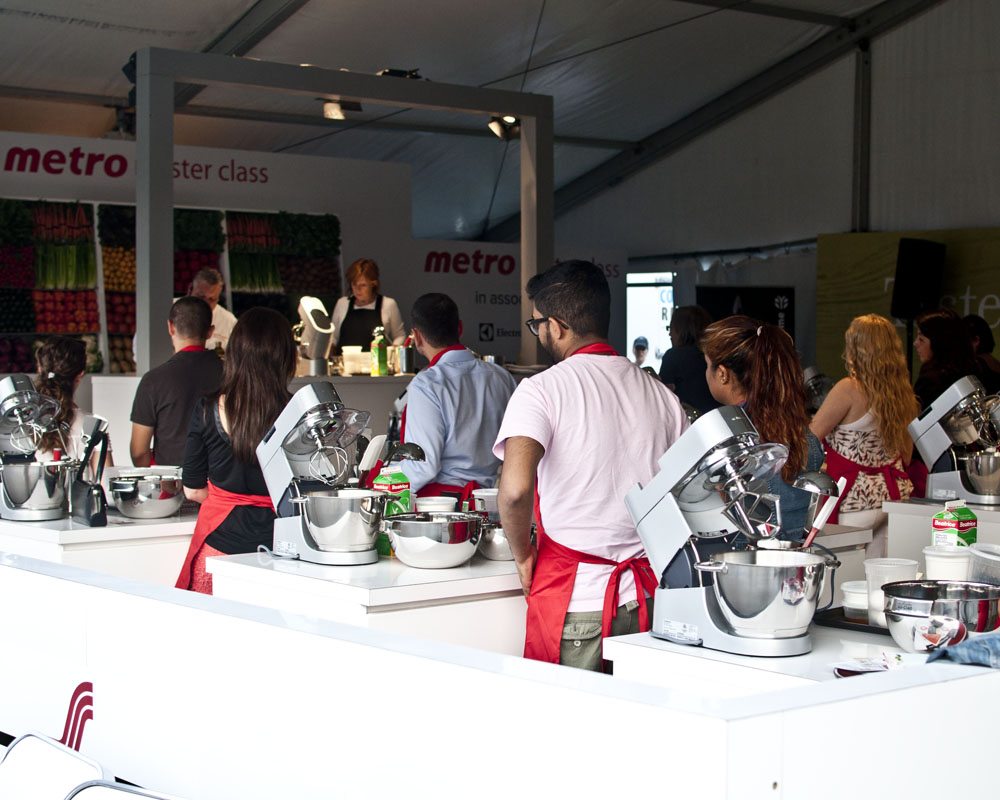 If all the activities above have tired you out and cooking seems like an impossible task, then attend a live demonstration at The Electrolux Taste Theatre. Here, foodies and the like can watch experienced chefs such as Damon Campbell of Bosk, and Shereen Arazm of Terroni create delectable fare live for the audience. After the demonstrations, snap a photo with Momofuku's David Chang and Food Network's Mark McEwan and Roger Mooking as they sign books for food-loving fans.
I was lucky enough to attend the opening night of Taste of Toronto where I got to sample tons of delectable eats that made me smile ear-to-ear.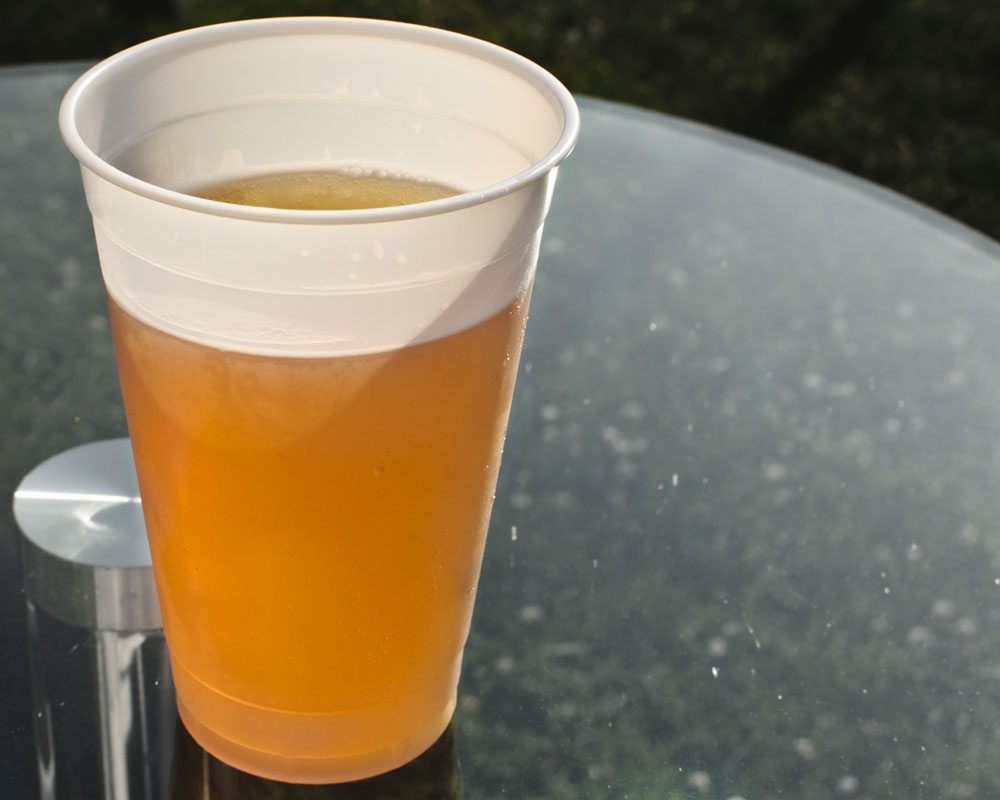 Check out some of the dishes that you can devour during your visit to this food haven fest.
Splendido
True North Atlantic Salmon from Atlantic Canada, Crisp Rice, Avocado, and Nori
Khao San Road
Thai Tea Shake – Black Tea, Ice, Condensed Milk, and Spices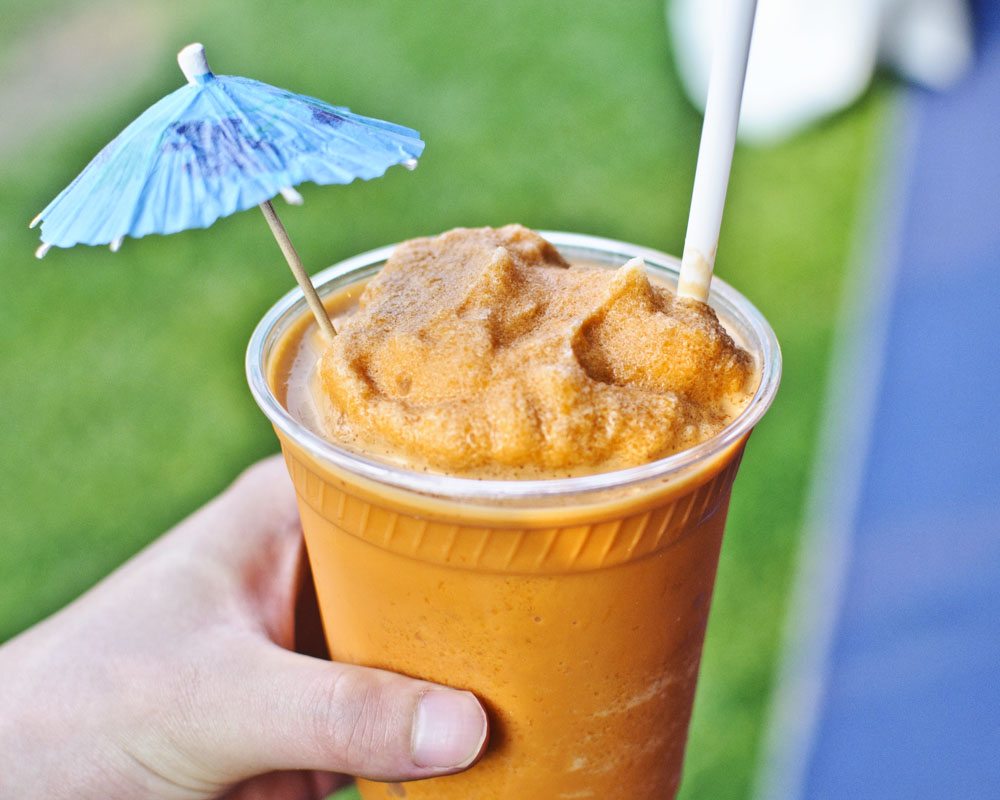 Crispy Rice Salad- Rice, Ginger, Cilantro, Sour Pork, Sausage, Lime Leaf, and Fresh Roasted Peanuts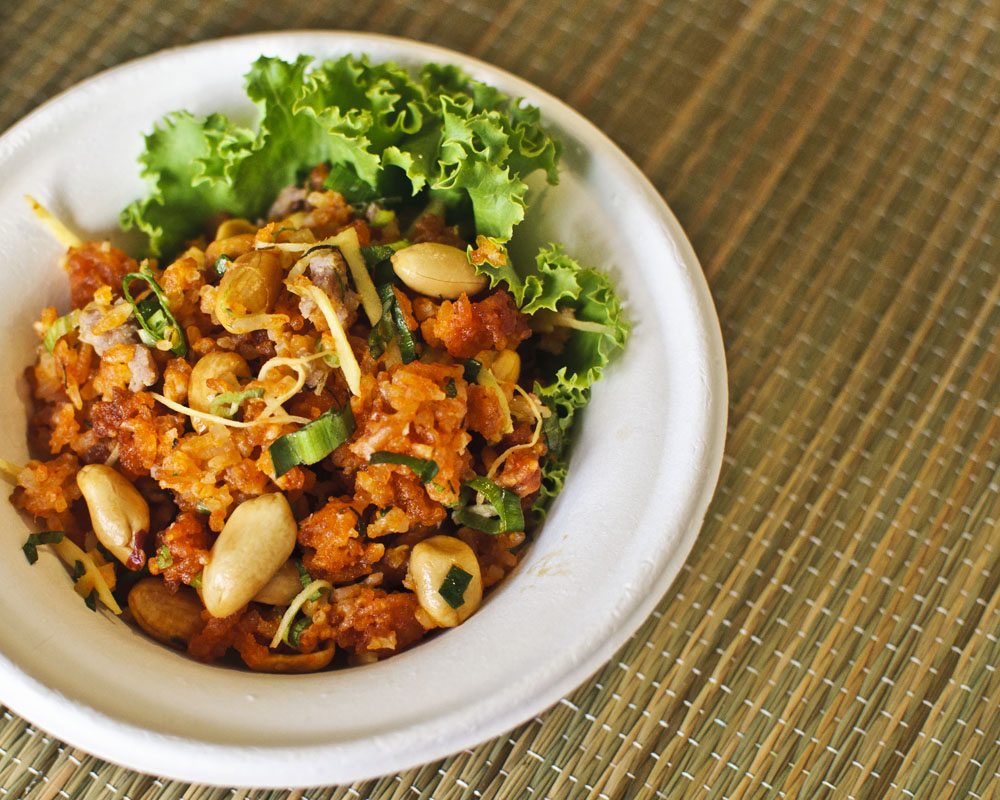 Spicy Shrimp Salad – Shrimp, Onion, Red Pepper, Fish Sauce, Chili, Garlic, and Cilantro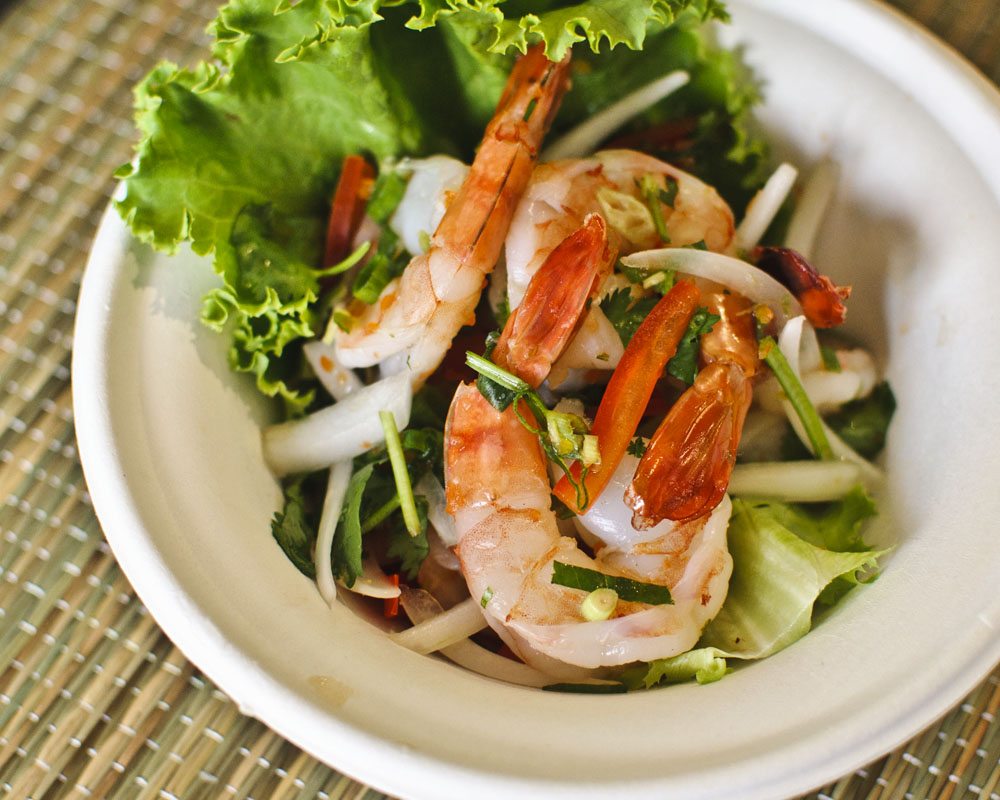 Guu Izakaya
Takoyari – Deep Fried Octopus Balls with Tonkatsu Sauce and Karashi Maro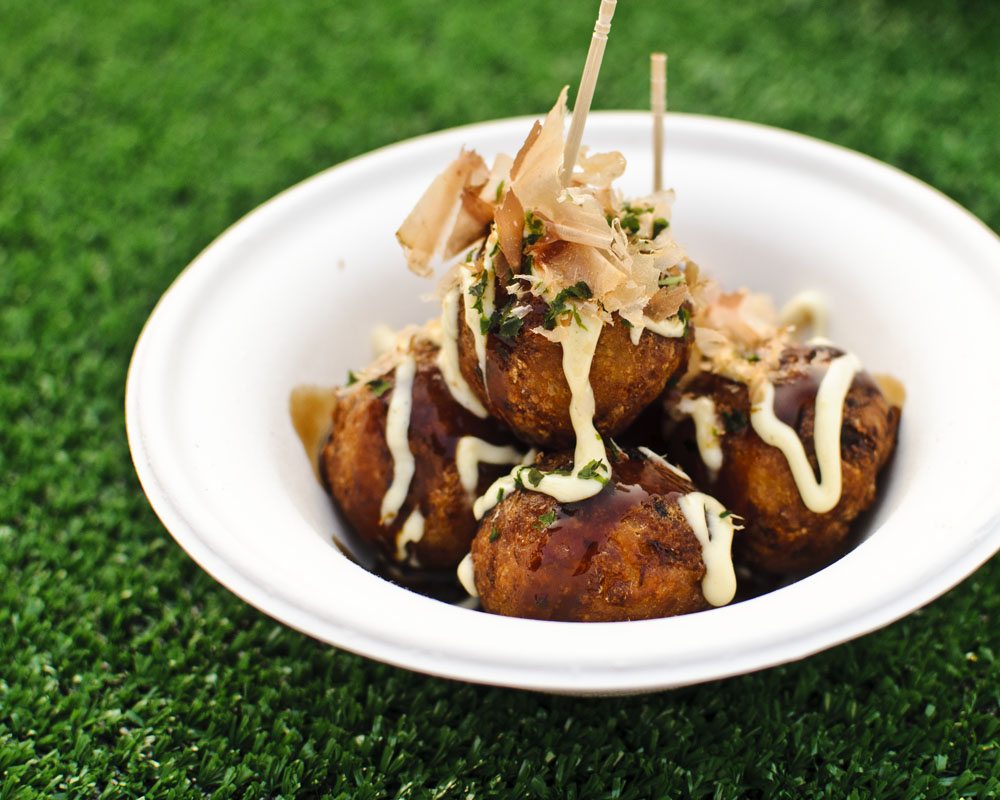 Hudson Kitchen
Zucchini Salad – Buffalo Ricotta, Mint, and Almond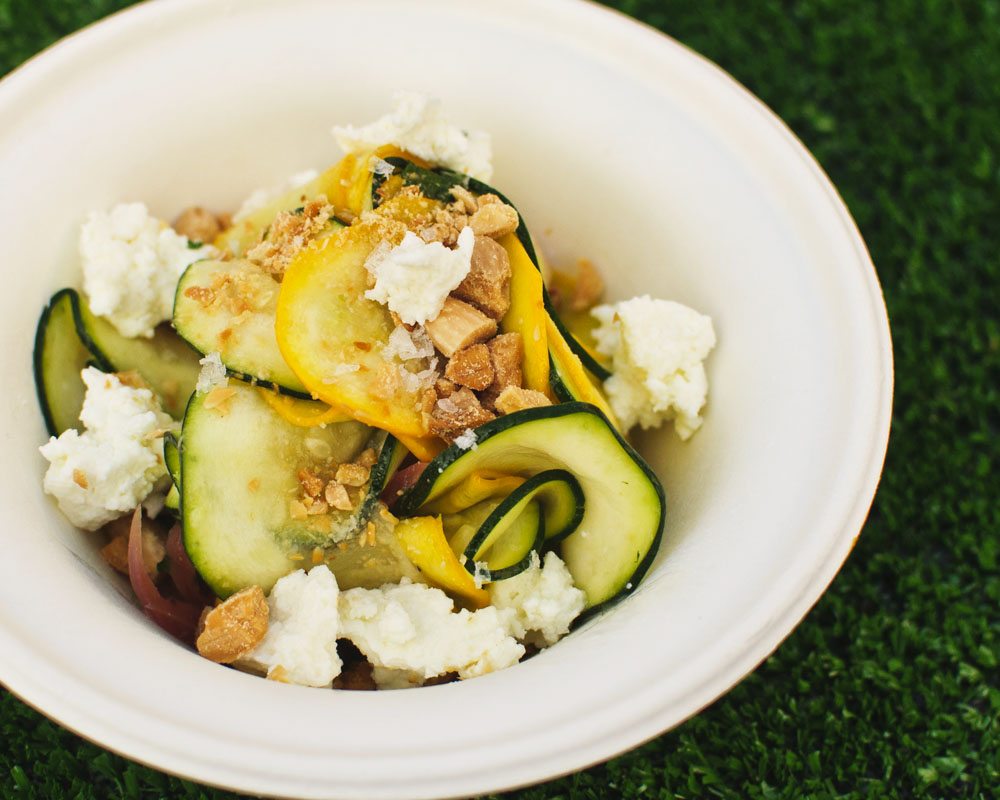 The Grove
Duck Scotch Egg with English Accompaniments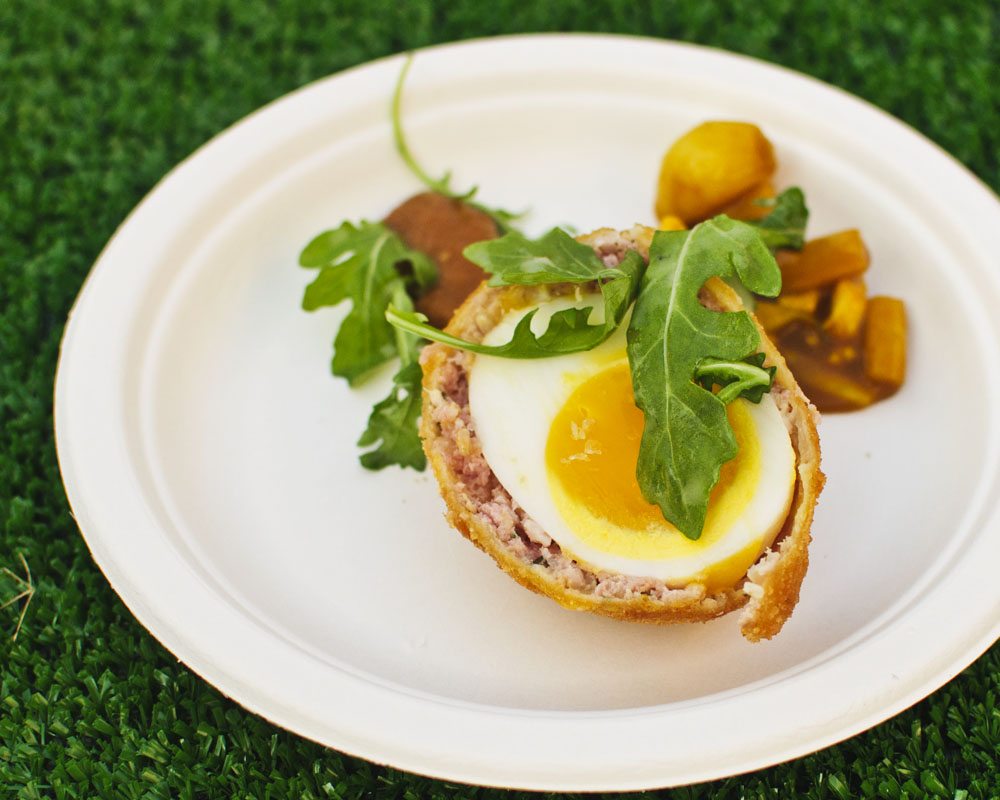 THR&Co.
Crushed Heirloom Tomato Chilled Soup – Wild Watercress, Buffalo Mozzarella, Charred Sourdough Crumbs, and Tomato & White Balsamic Sorbet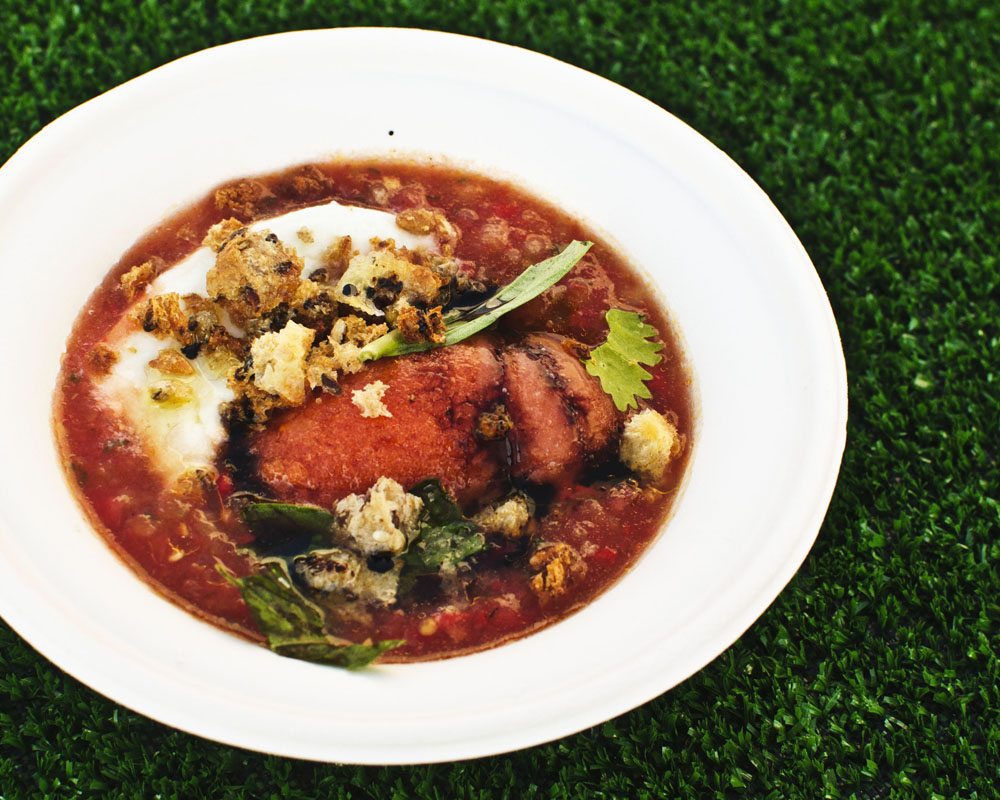 Fat Pasha
Falafel Pita – Cabbage Slaw, Sour Pickles, and Tahini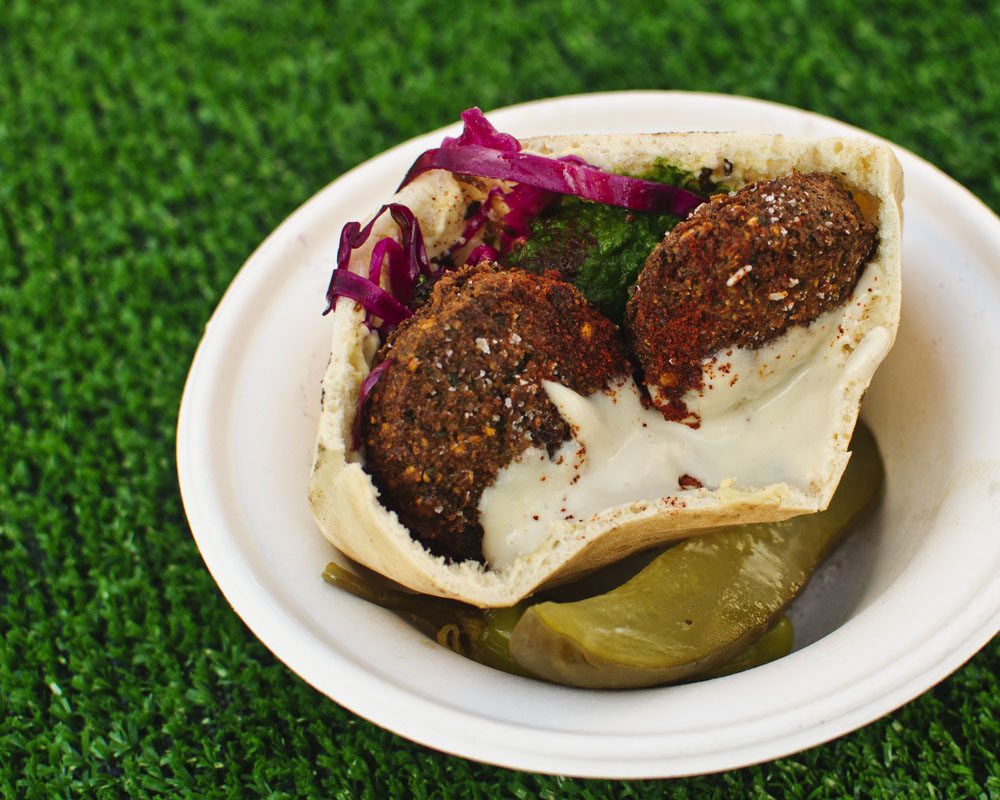 Rose and Sons
BLT – Dr. Pepper Bacon, Tomatoes, Lettuce, Feta, and Herb Mayo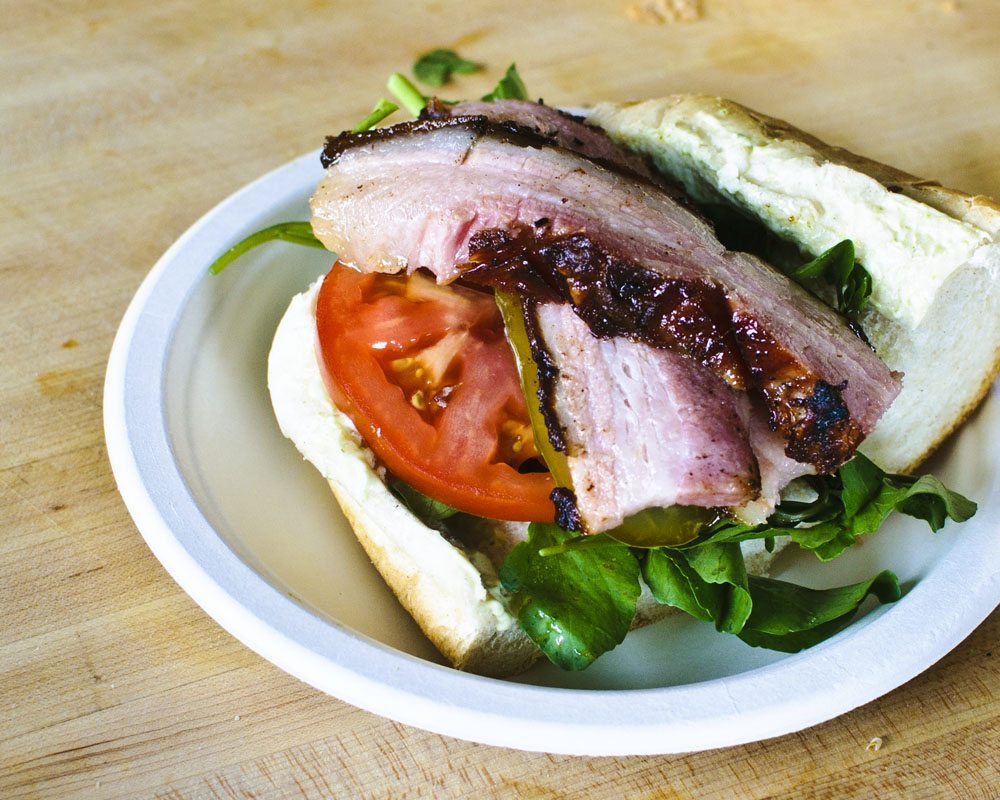 Richmond Station
Station Charcuterie with Pickles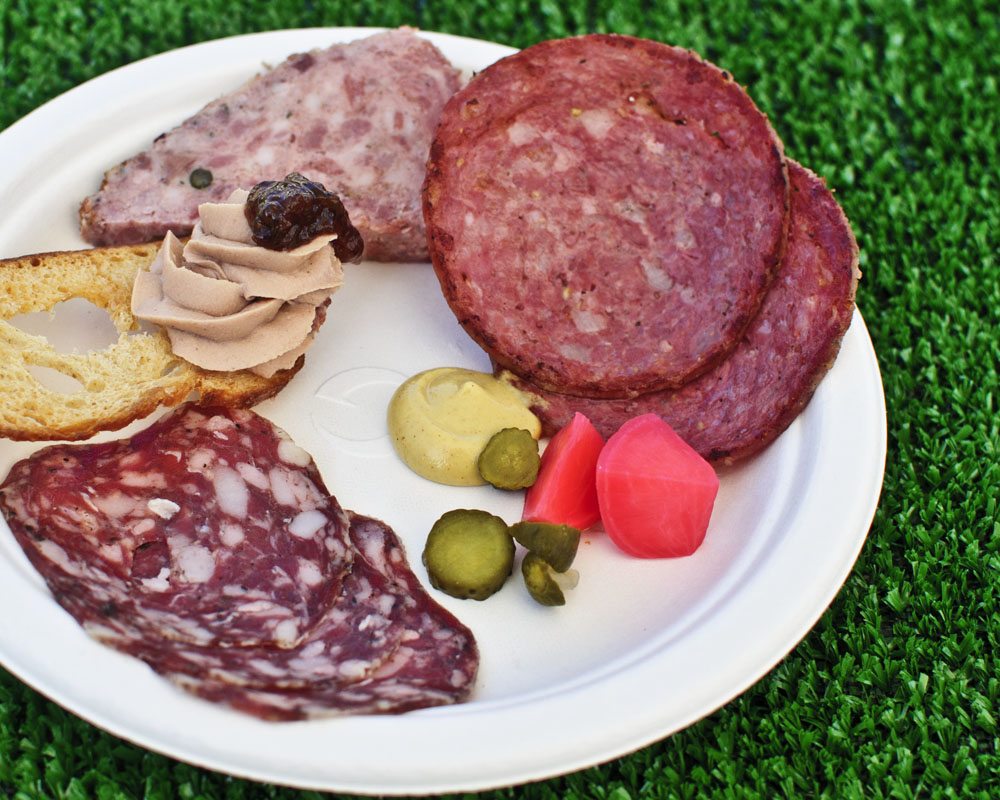 Roasted Atlantic Halibut – Grains, Fennel, Citrus, and Basil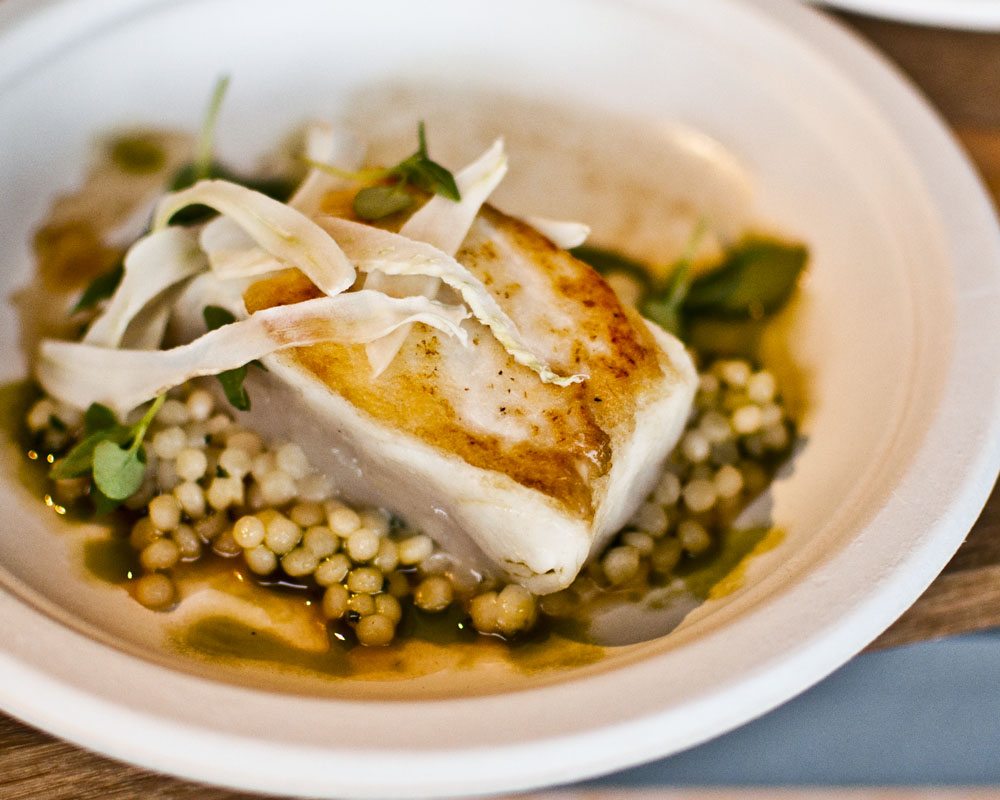 Coconut Tapioca Pearls – Passion Fruit, Lime, Pineapple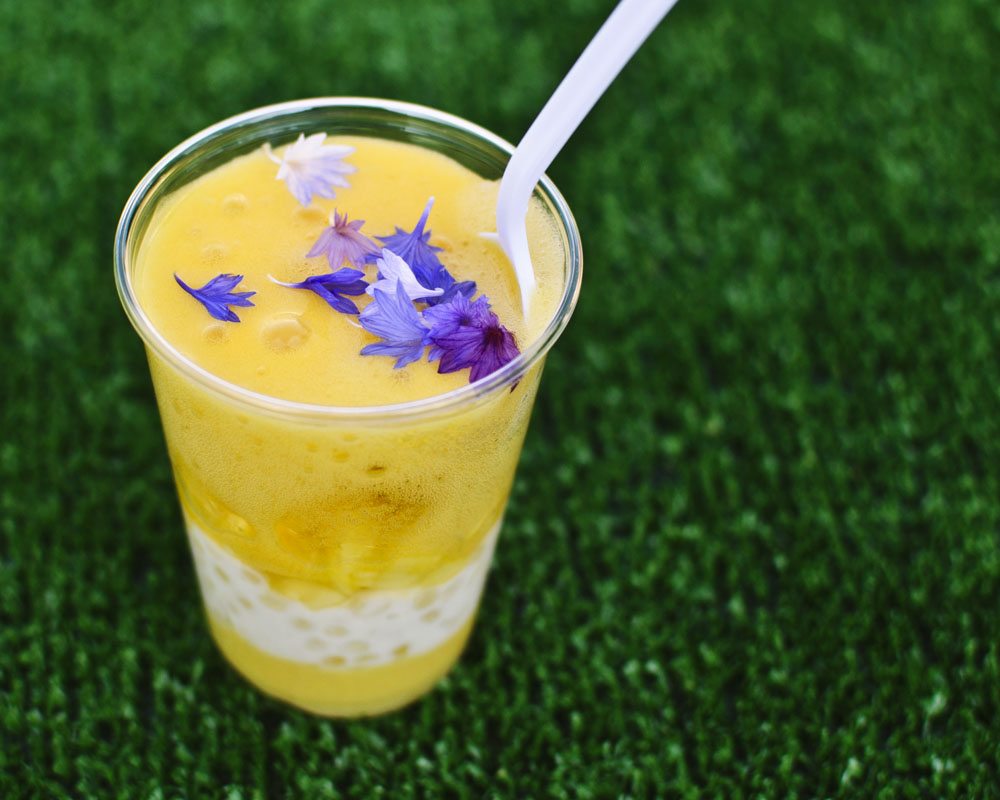 Patria
Seafood Paella – Bacalao, Mussels, Shrimp, Bay Scallops, Fish, Peas, and Crispy Serrano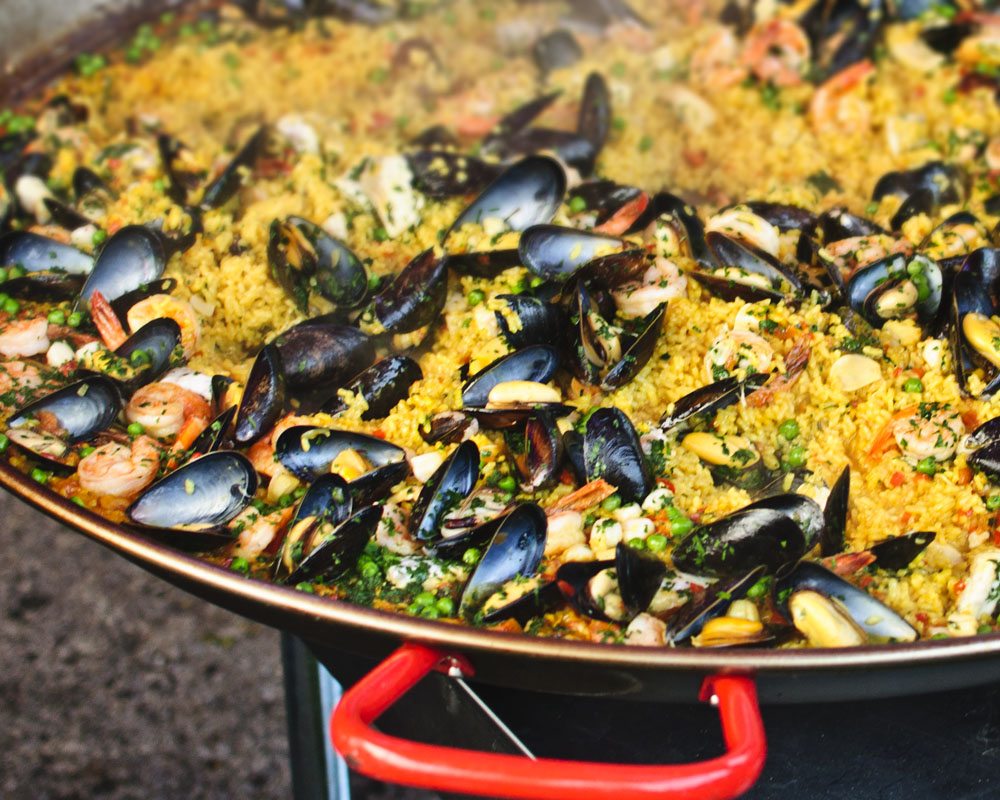 Weslodge
Wagyu Hot Dog – House Bun, Beet Mustard, and Beef Cheek Marmalade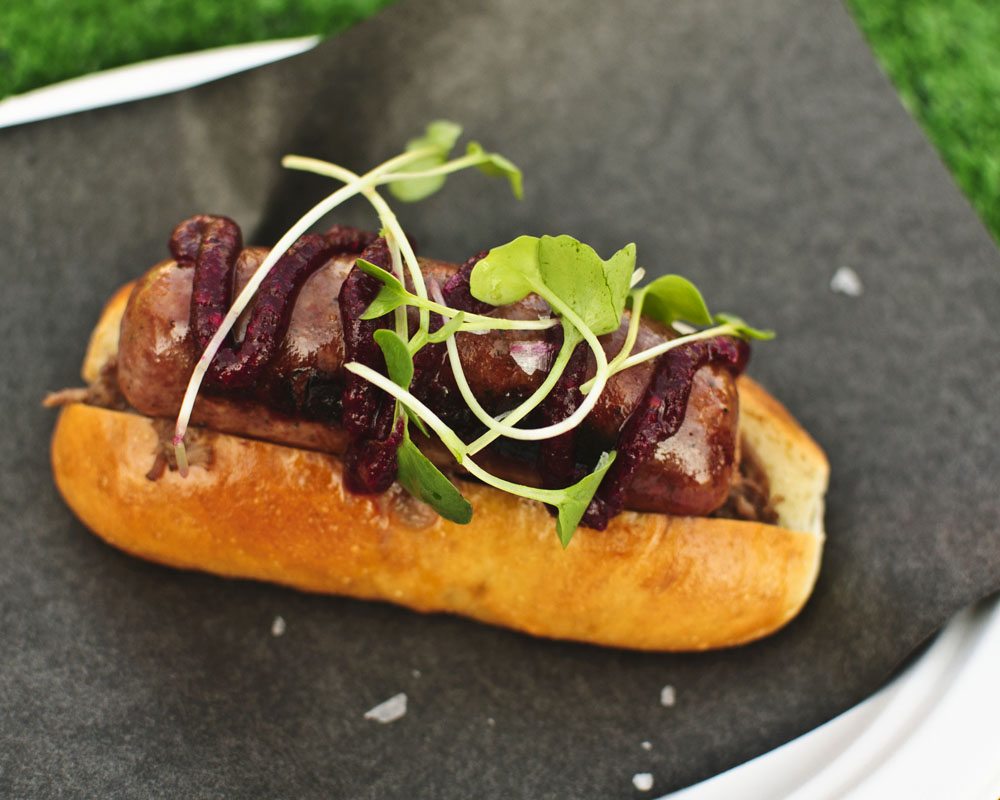 Byblos
Basturma and Cheese Acharuli – Egg Yolk Brioche, and Za'atar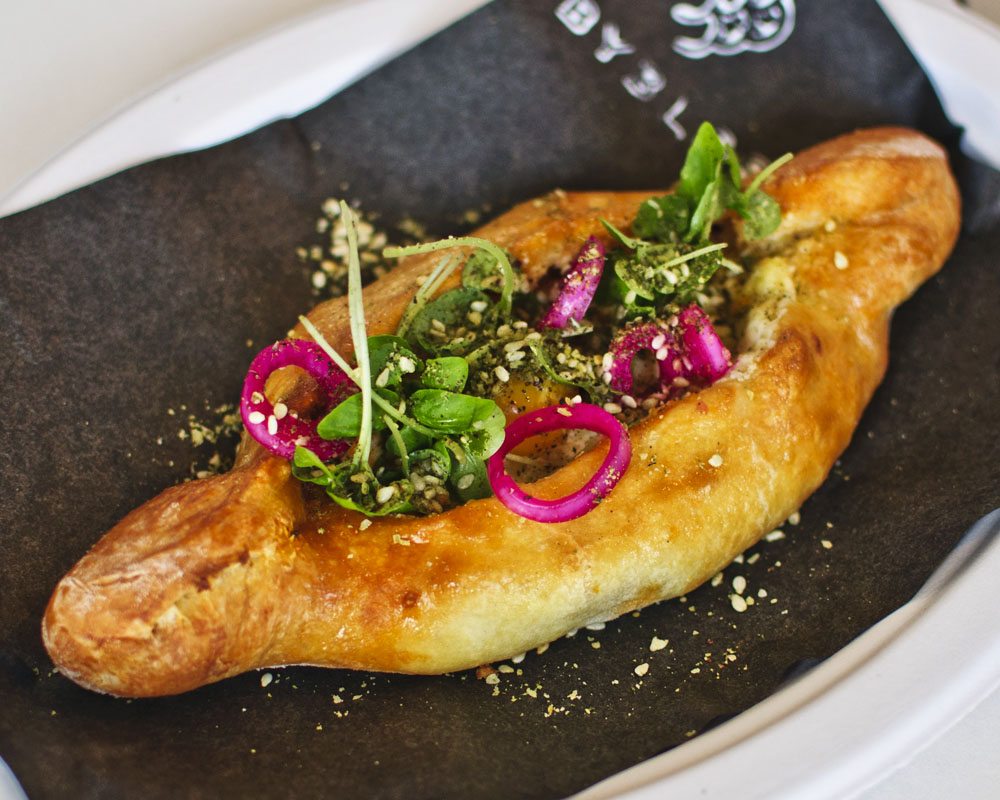 Momofuku Noodle Bar
Pork Bun – Hoisin, Scallion, and Cucumber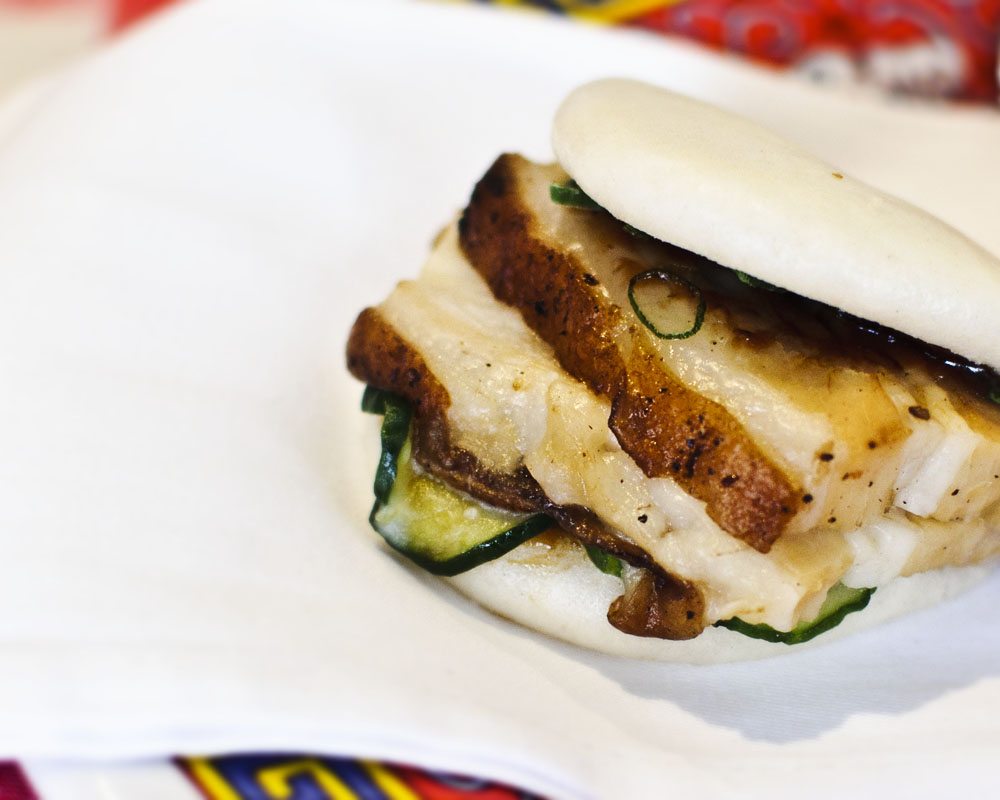 Kale Salad – Pear, Sesame, Kimchi, Vinaigrette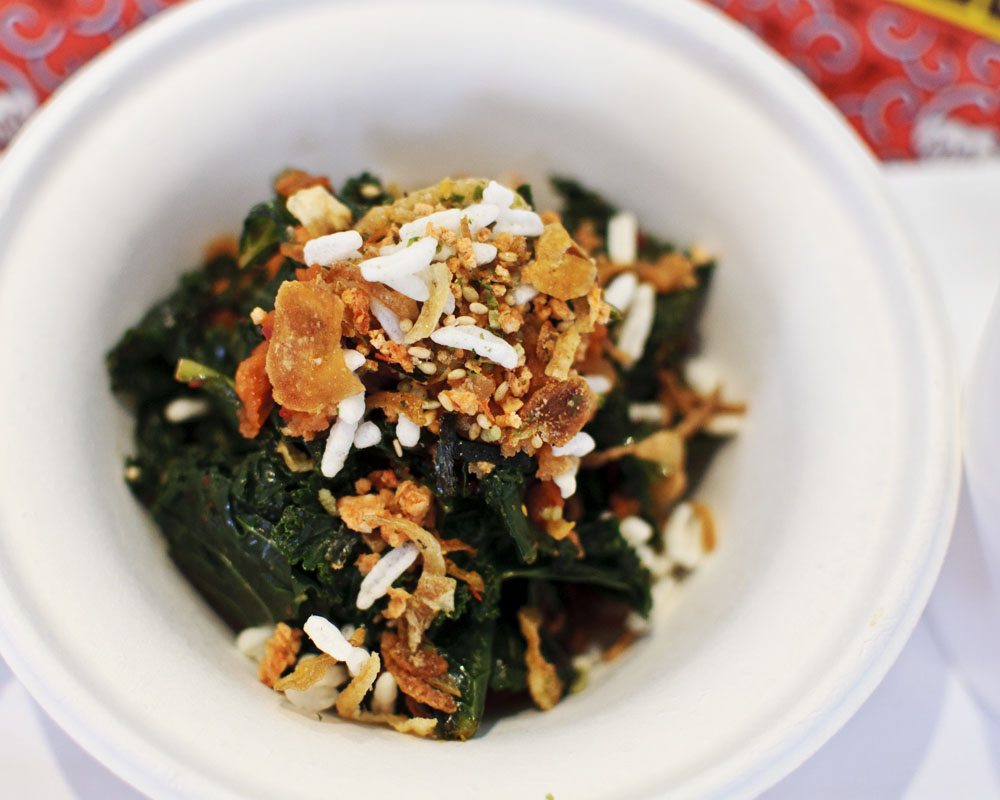 Summer Ramen – Dashi, Horseradish, Shiso, and Ham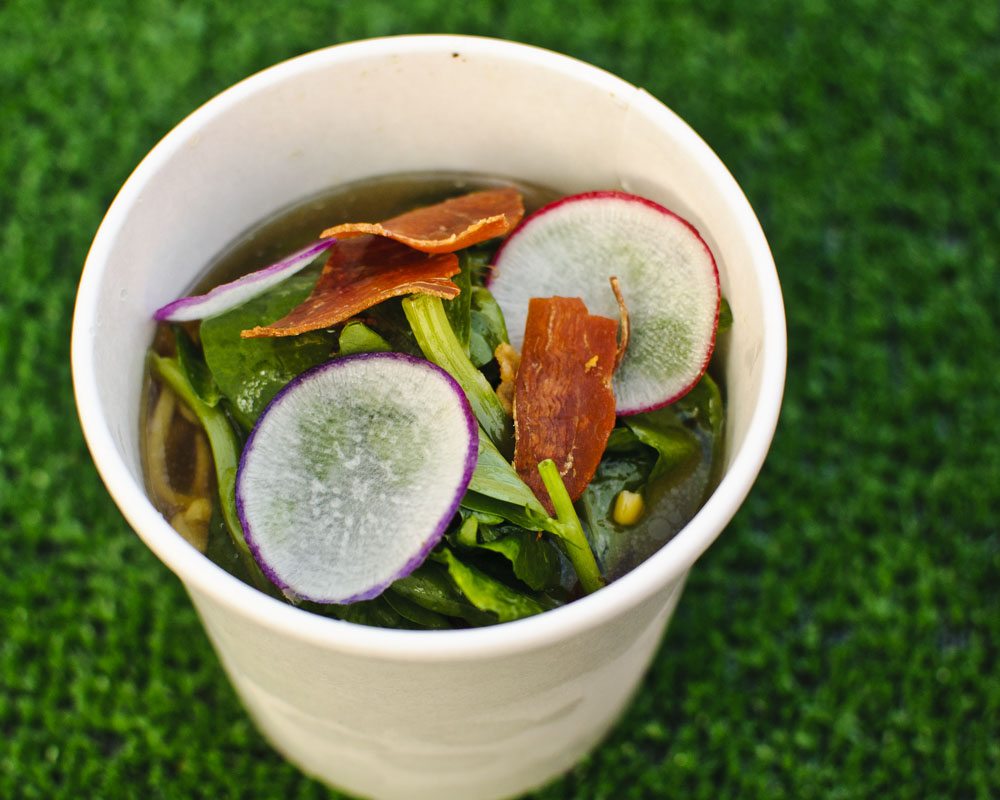 At the end of your food filled day I'm sure you will be ready to drift off into a food-coma. There are even some picnic blankets hidden away in a corner of Fort York if you need to rest up before heading home. Taste of Toronto runs this weekend from the 24th to 27th down at Fort York, and tickets can be purchased online or at the entrance. As previously alluded, 'crowns" are used as currency and are worth $1 each. Each restaurant offers a $6, $8, and $10 dish so there is sure to be something that will satisfy all tastes and budgets.  Check out the Taste of Toronto's website here to learn more about the expansive offerings at the event, as well as help you plan out your anticipated visit to this sure to be favourite foodie fest.
I will be co-hosting an exclusive VVIP event on Saturday from 12-4 PM, and have an exciting exclusive offer to Abbey's Kitchen readers.
Here are the details:
IMG and Taste of Toronto have designed a special package for you.
For $50.00 ($63.24 is the gross price), you get access to the VIP Lounge & 30 Crowns (the currency one uses to purchase food items).Regular price for this is $100.00.
-There are only 10 tickets left for this experience and it is first come first serve.
It is the ask that you buy no more than 4 tickets for you and your guests.
After this tour, everyone is on their own until 
4:00
 when the hosts and guests will meet at the VIP lounge again.
The group will then depart to West (co-owned by the likes of Steve Doussis & Glenn Baxter and located just east of King and Brant) where Steve & Seamus will welcome you with a complimentary beverage & some appetizers to be followed by a cash bar featuring various cocktail and tapas options.
Here is how you get tickets.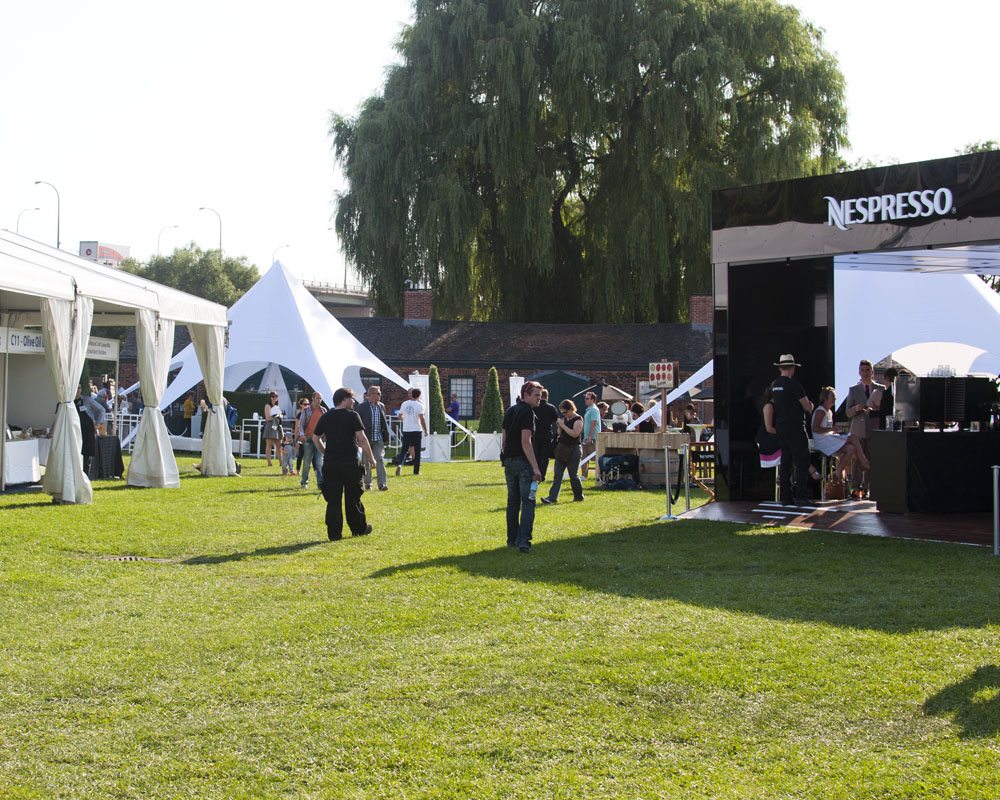 Disclaimer: Entry into the festival was free, however, as always, all opinions are genuine.
Contribution by AK Taster: Savannah Onofrey
Updated on May 8th, 2019