On the lovely morning of September 18th I made my way down to Evergreen Brick Works for the Toronto Food & Wine Festival Media Preview event that would start off the delicious three-day foodie festivities. Knowing that this was going to be one of the last big food events the summer had to offer- I knew I was going to have to make the most of the food and fun filled weekend!
Let me tell you a bit about the Toronto Food & Wine Festival 2015! Formerly known in Toronto as the Delicious Food Show (which I've been a part of for years), the Toronto Food & Wine Festival has joined the elite group of Food & Wine festivals that take place annually across North America! Food & Wine (you may be familiar with the food porn filled magazine), is the ultimate authority on the best of what's new in food, drink, travel, style, and entertaining, and proudly announced their official media partnership with the Toronto Food & Wine Festival last year. It's about time that Toronto is officially on the world's food radar.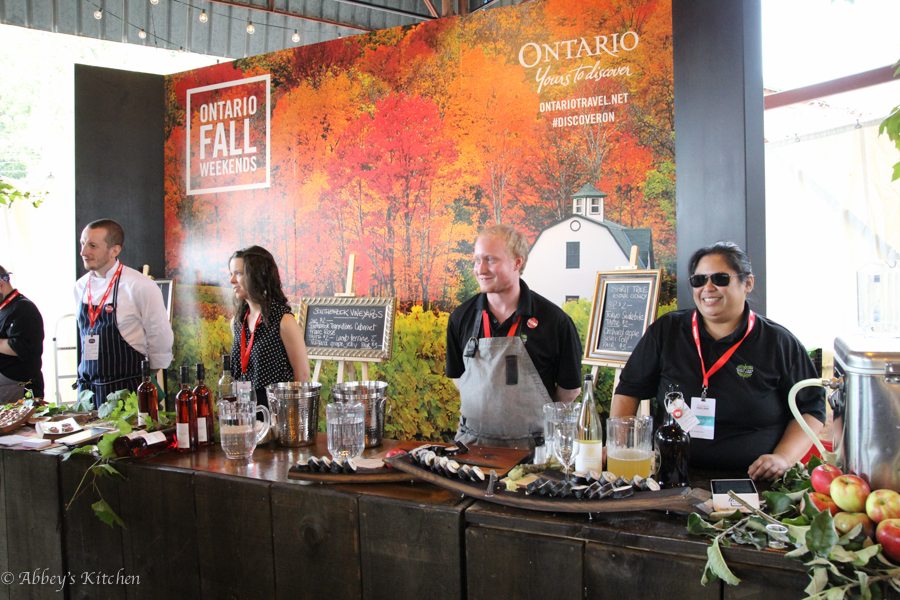 I arrived bright and early, ready to sample, sip and savour my way through the festival! Here are some other fun things guests were able to look forward to this weekend:
1) Getting up close and personal with some amazing celebrity chefs and culinary professionals
2) Experiencing once in a lifetime dining experiences
3) Relaxing in the exclusive VIP lounge
4) Enjoying book signings
5) Attending exciting trade seminars (including Terroir talks) and much more!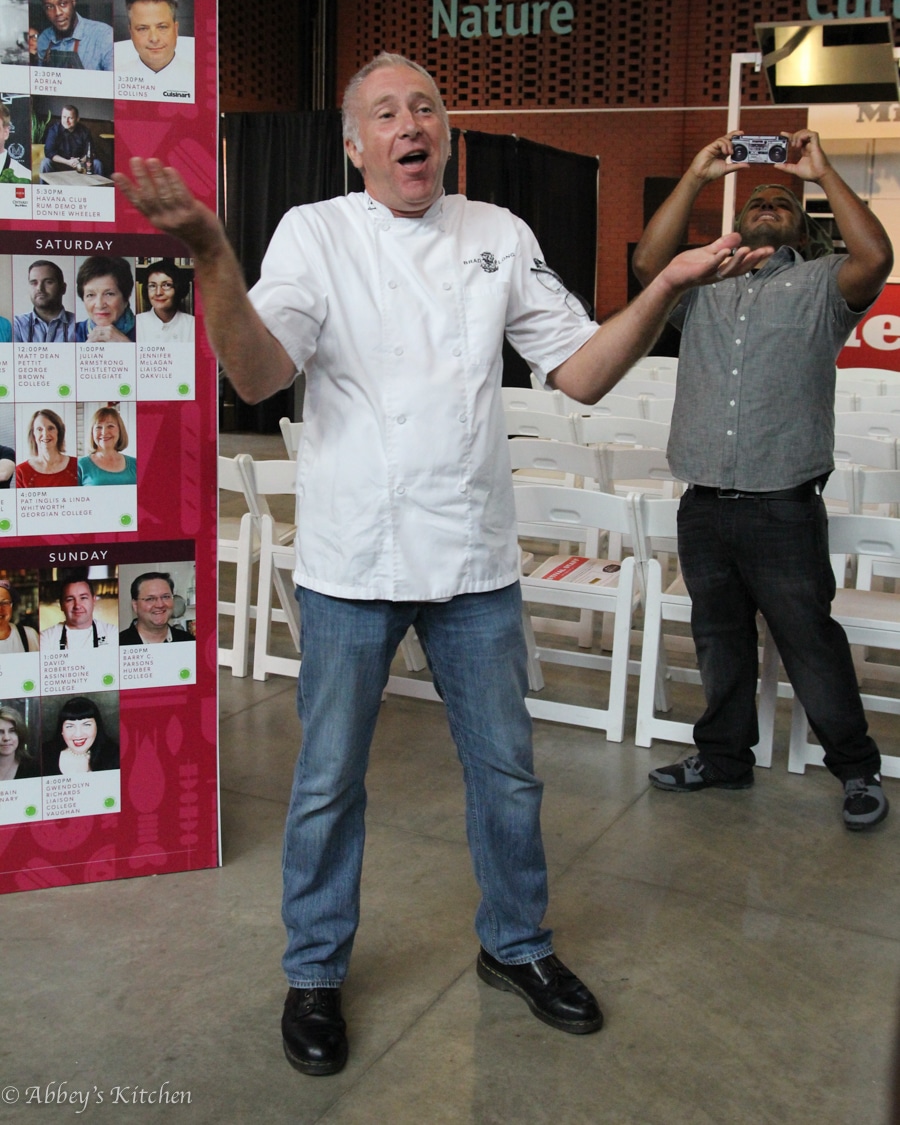 My morning started out with some delicious coffee made for me by the talented baristas at Miele, and a lovely breakfast sandwich made by the very talented Chef Brad Long of Café Belong (Café Belong is located year round at Evergreen Brick Works, check it out)!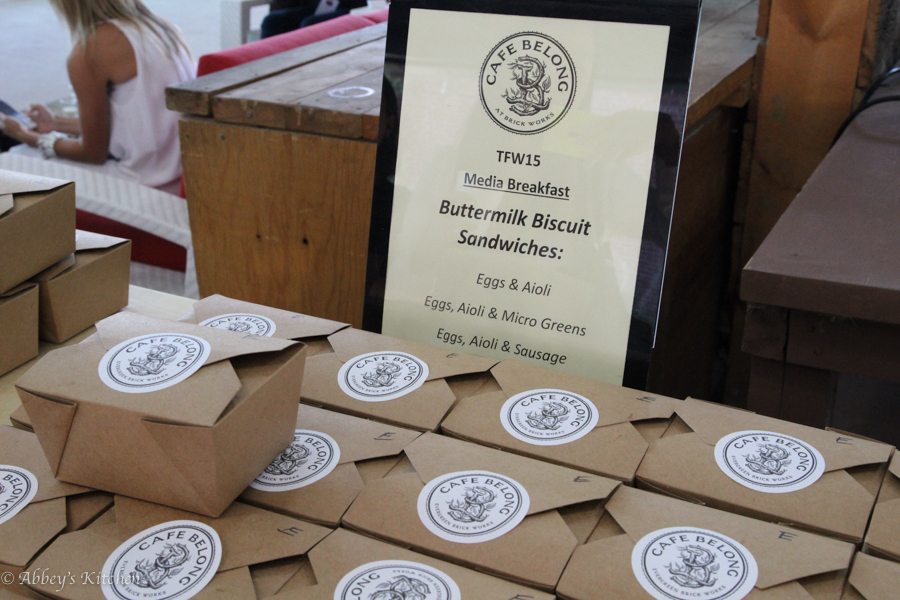 The Media were then greeted by some very big names in the Food & Wine world including Joseph Messer and Judy Merry (also included in this group was my good friend Roger Mooking) and given the scoop on what would be going on during the next three foodielicious days!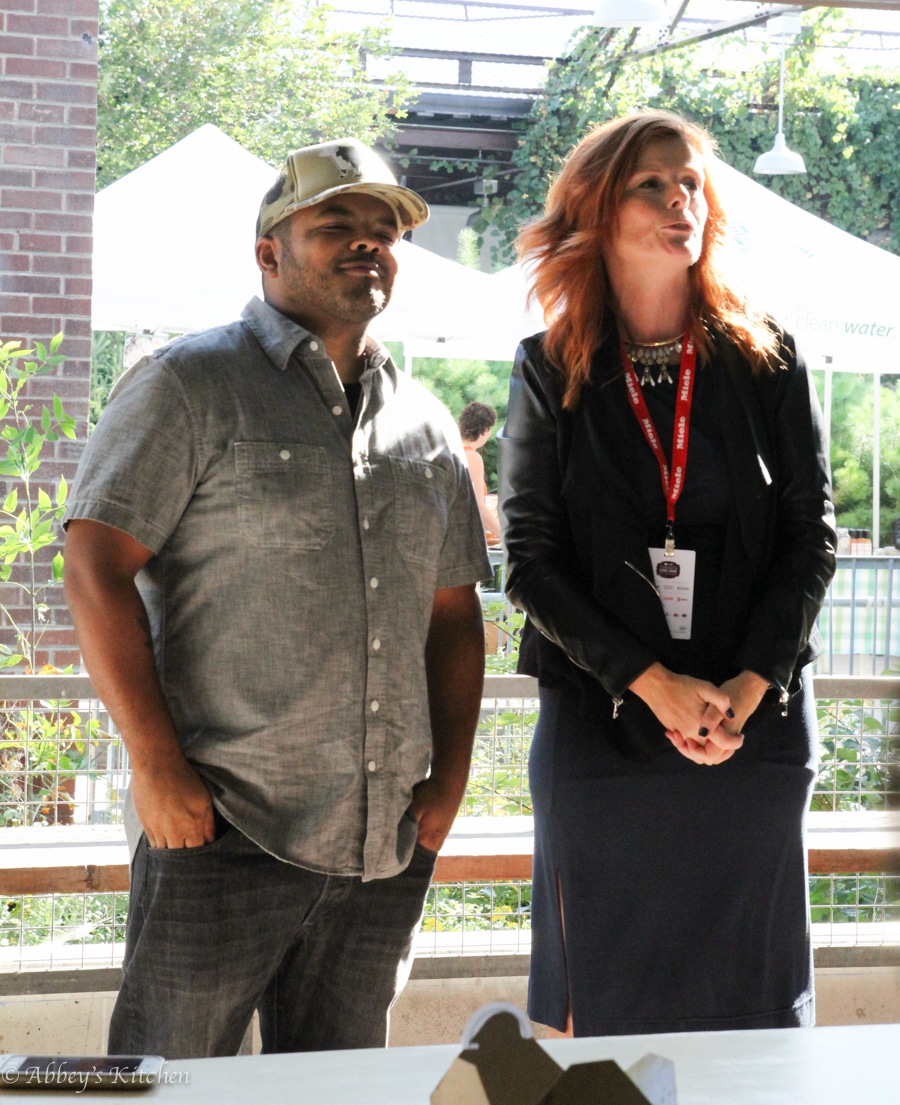 We were then taken on an exclusive tour of the Evergreen Brick Works grounds where the Food & Wine Festival would be taking place for the weekend! Check out some of the places we visited!
Evergreen Brick Works Farmers Market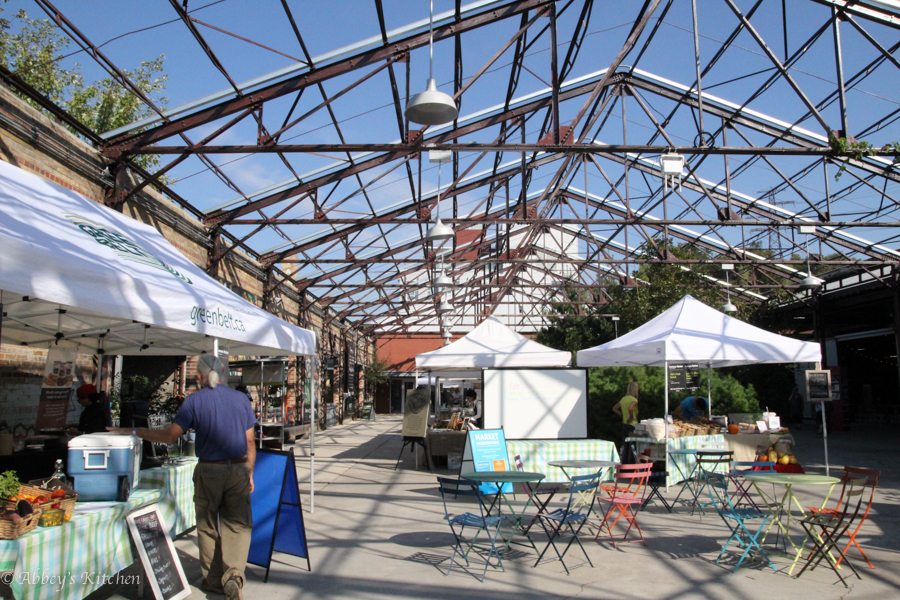 Miele Celebrity Stage (Terroir Master Classes)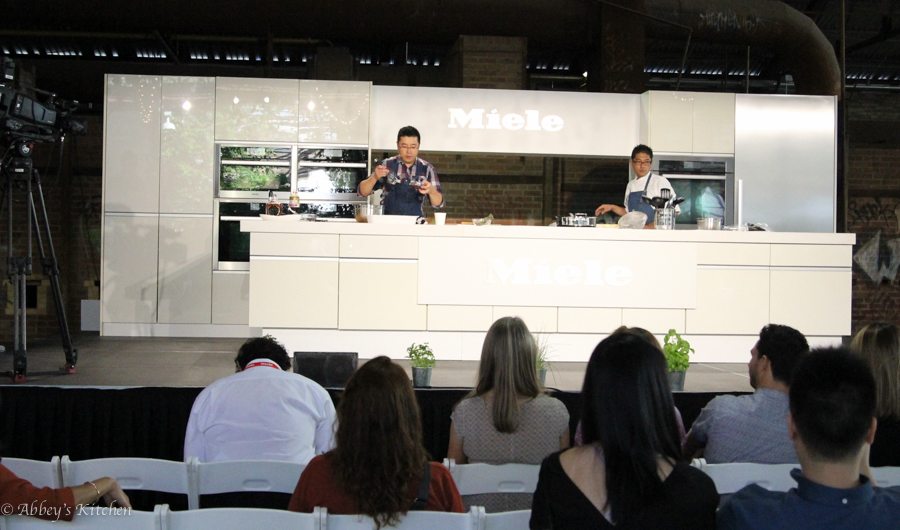 Exclusive Chef Series Kitchen, Presented By Cuisinart
We were lucky enough to get a glimpse of my friend and culinary genius Chef Mark McEwan doing some prep work for his chef series class.
Grand Tasting Pavilion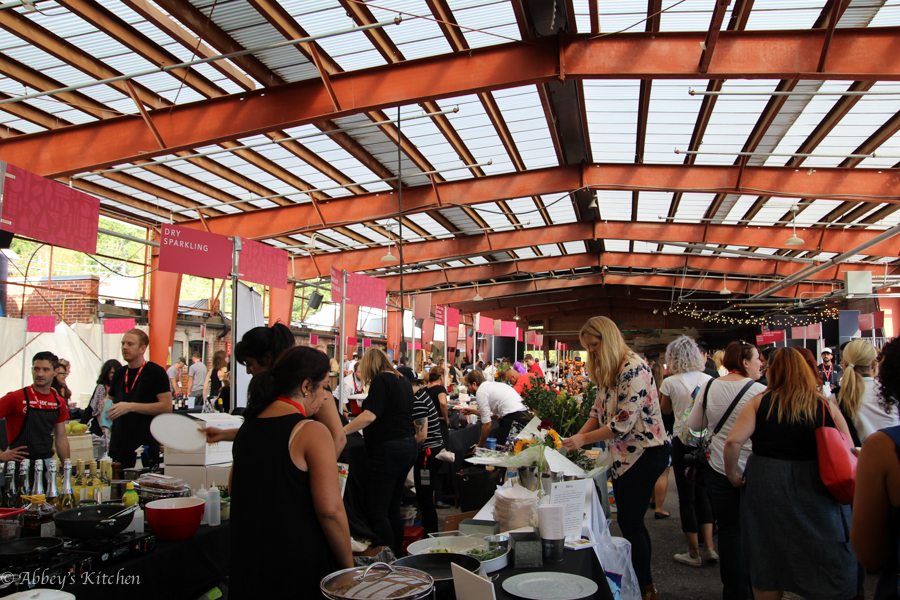 Finally, we made it to the Grand Tasting Pavilion where Toronto's food world came to life highlighting local restaurants, wineries and breweries! Check out some yummy highlights from the Grand Tasting Pavilion Below! FYI I was in the Grand Tasting Pavilion all weekend- no joke.
Toronto Food & Wine Festival Eats
Margherita Pizza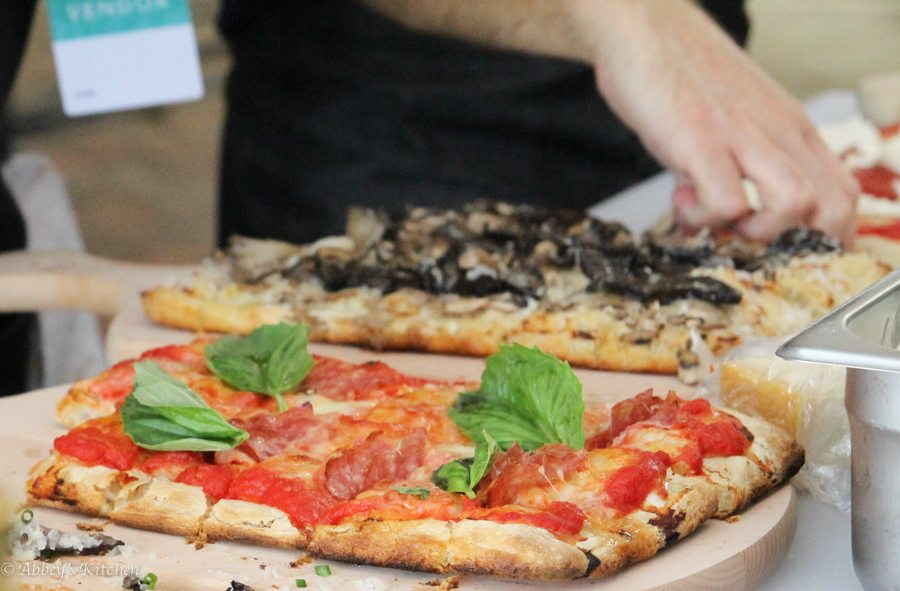 Best Margherita pizza this side of Rome!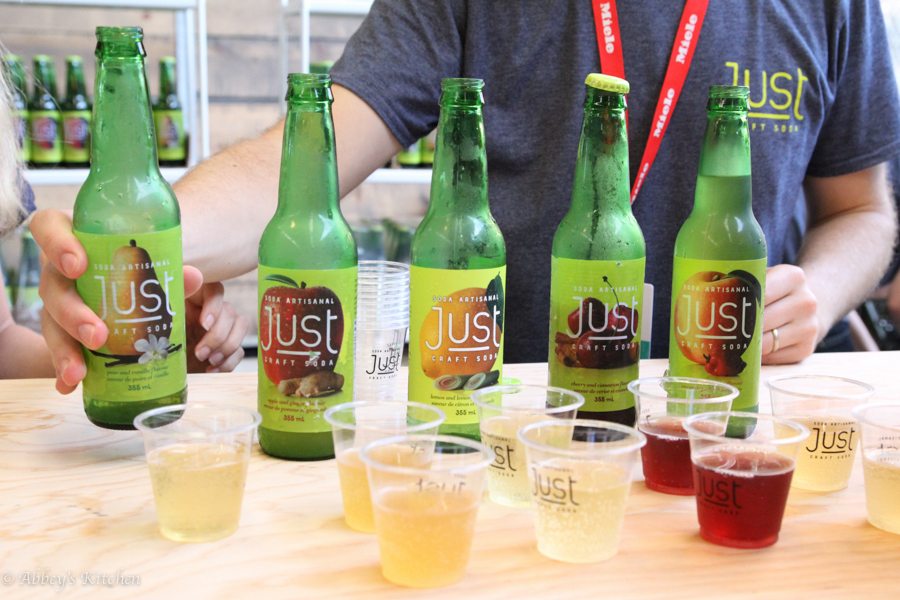 This may have been my favourite taste of the weekend! Just Craft Soda is a local craft soda company that is dishing out some pretty rad soda combos-peach and habanero soda anyone?
Lager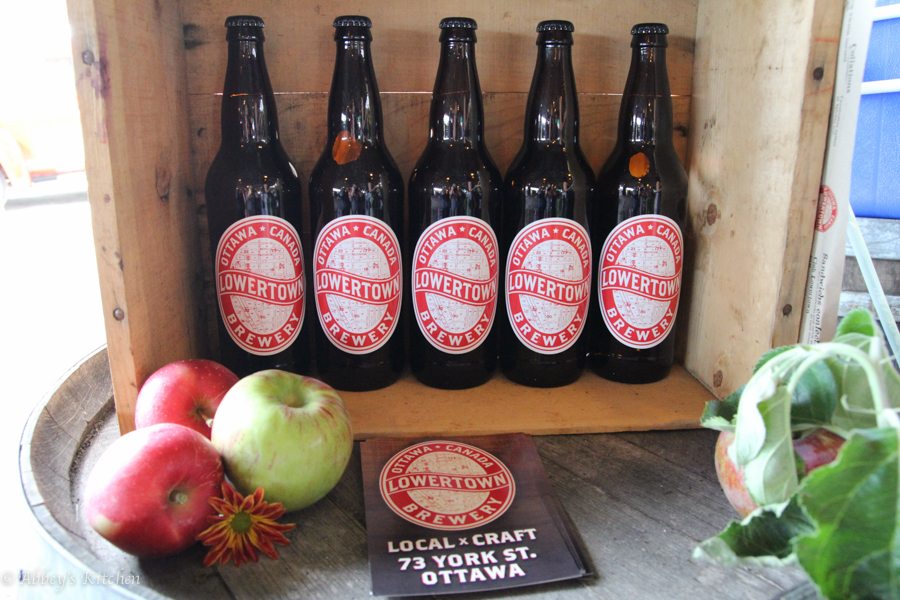 This Craft brewery from Ottawa makes a kick ass lager that's for sure, and their red fife beer was killer!
Rosewood Wildflower Honey and Riesling Savarine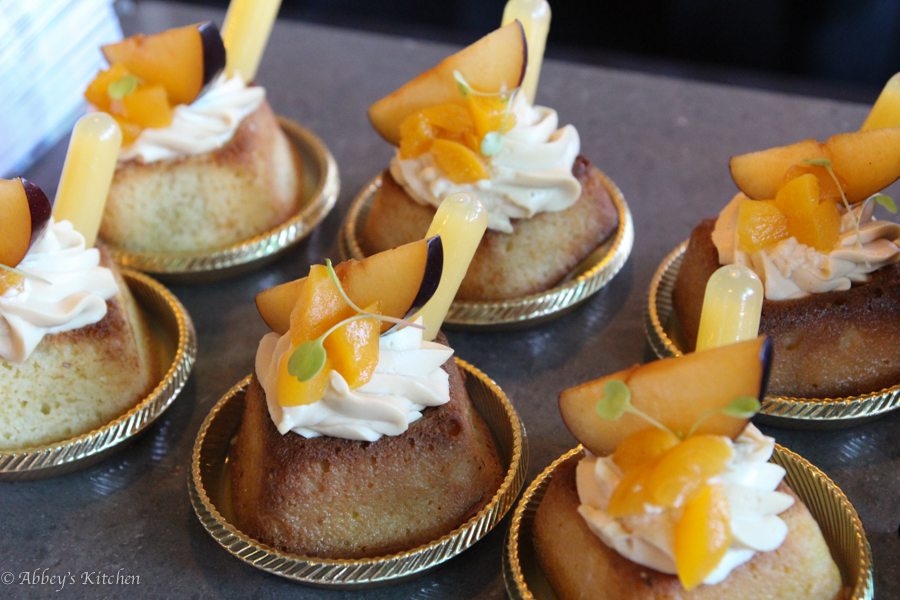 How cute is this dessert?
Ceviche Pacifica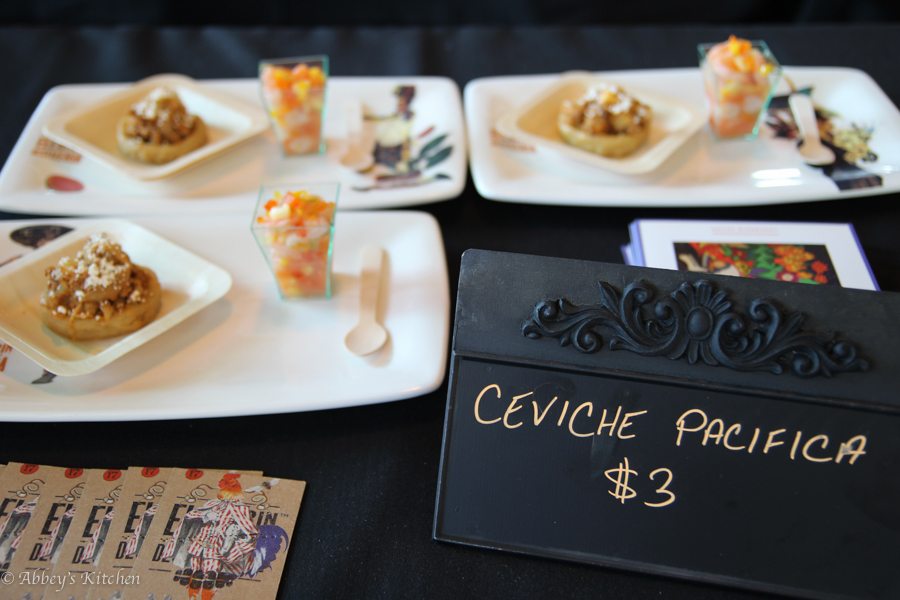 Beretta Farms
Braised Beef Poutine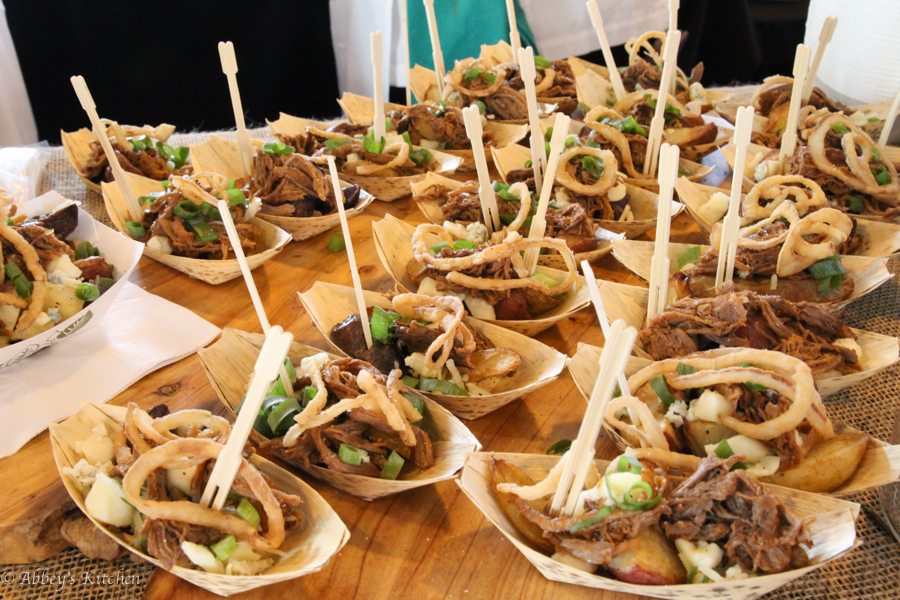 Providore Catering
Rabbit Ravioli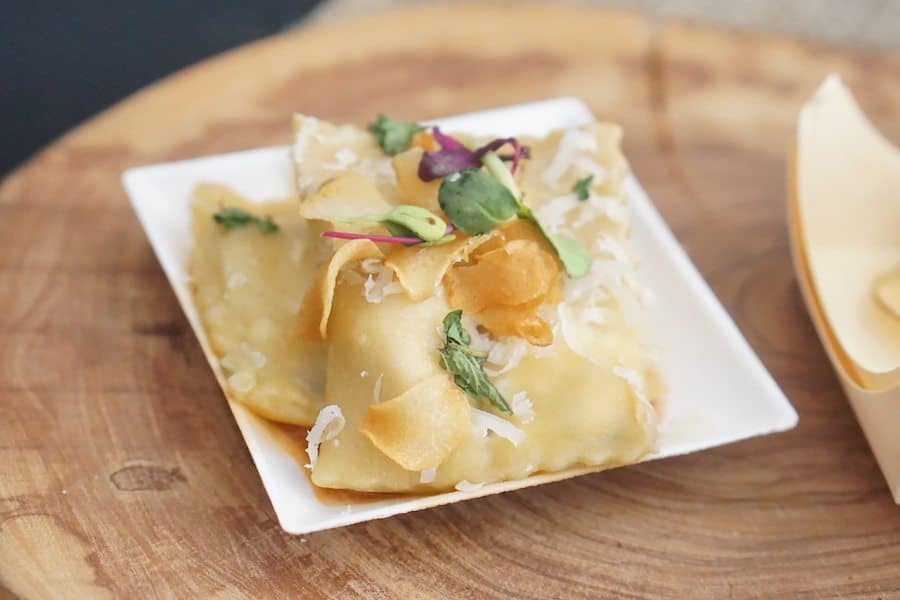 Absolutely gorgeous.
Egg Sandwiches
Perfect morning eats!
The Hawthorne
Carbonara Green Beans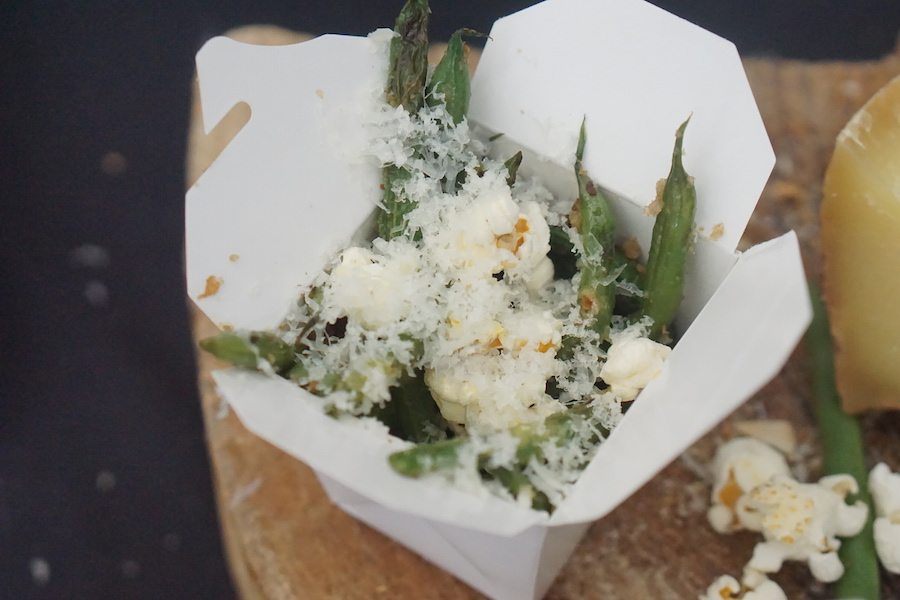 A fun low carb take on an Italian classic.
Toben Food by Design
Crispy Fish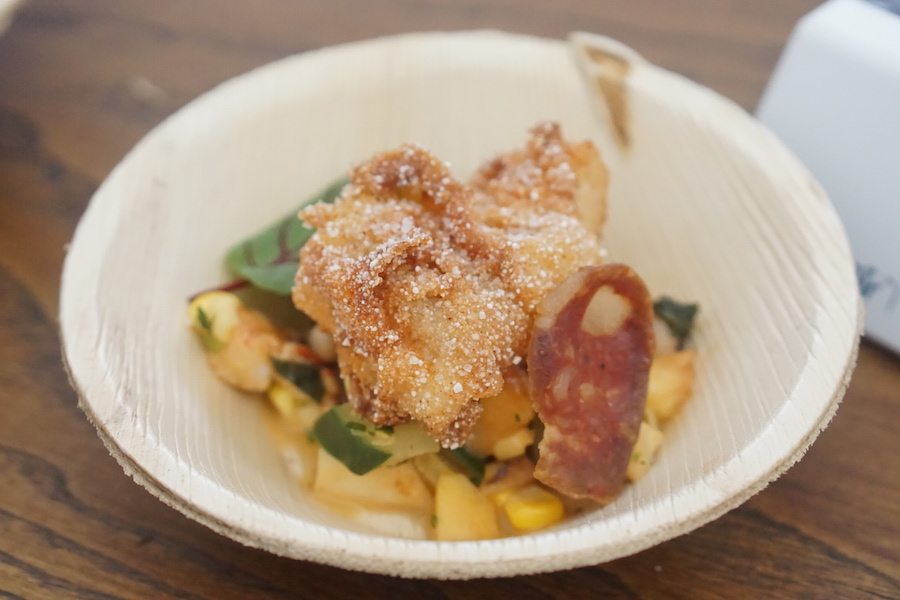 Rasa
Shawarma Sandwich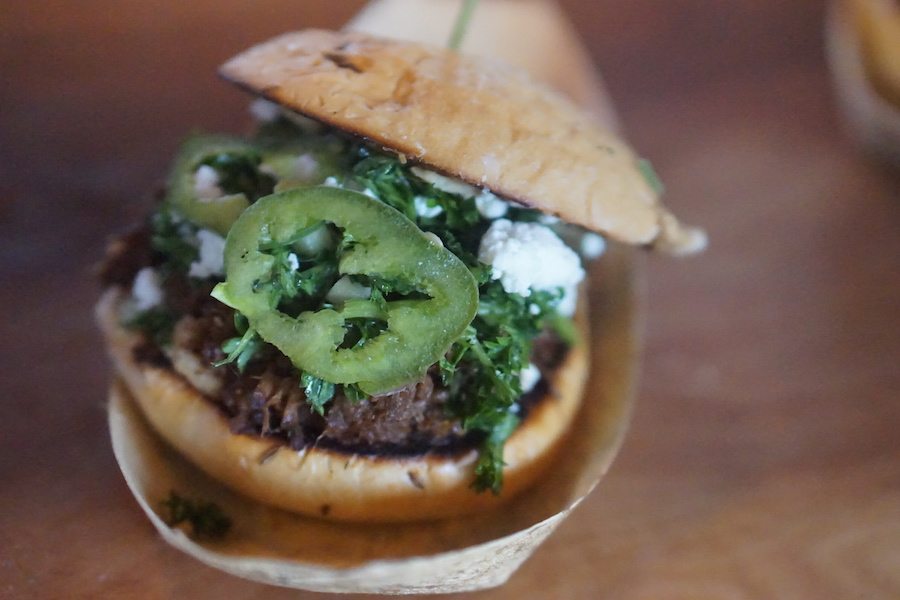 My favourite dish of the weekend.
Splendido
Caviar Cones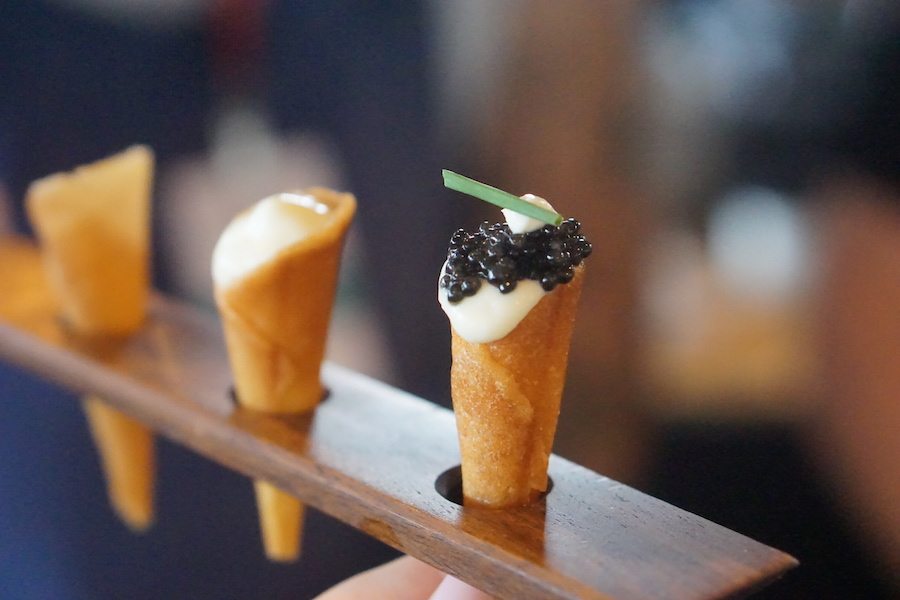 How could this be bad?
Seared Cheese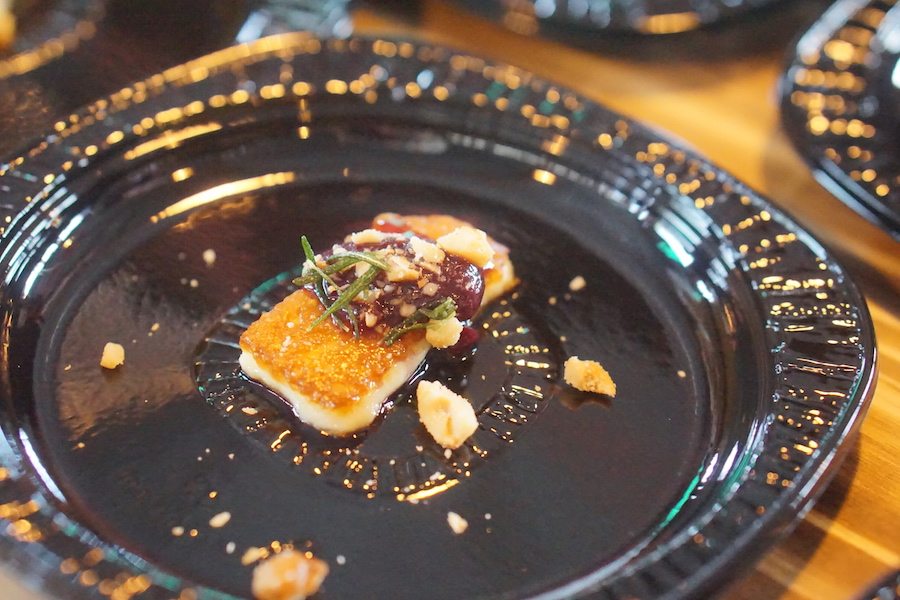 I will happily take anything with cheese.
Fried Chicken & Waffles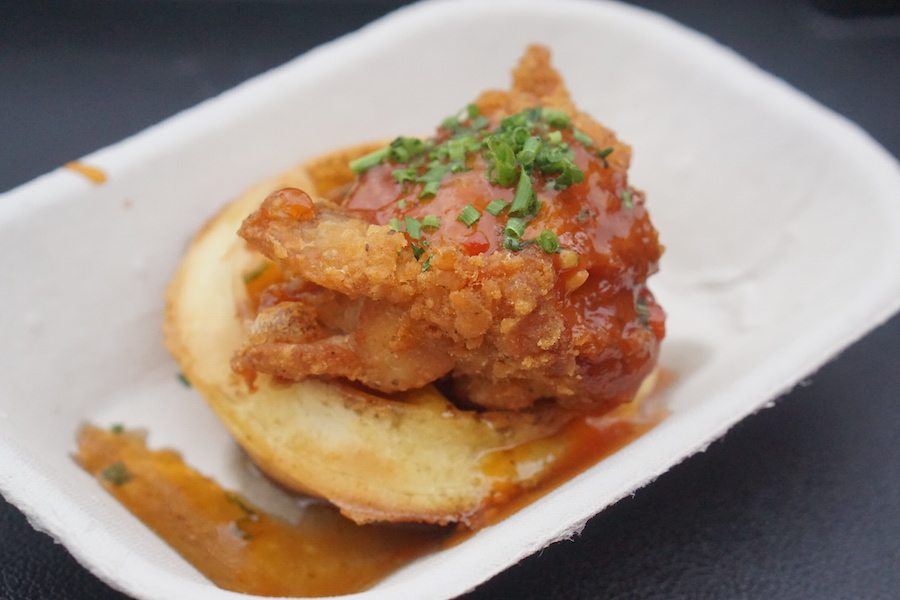 Amazing.
Sandwich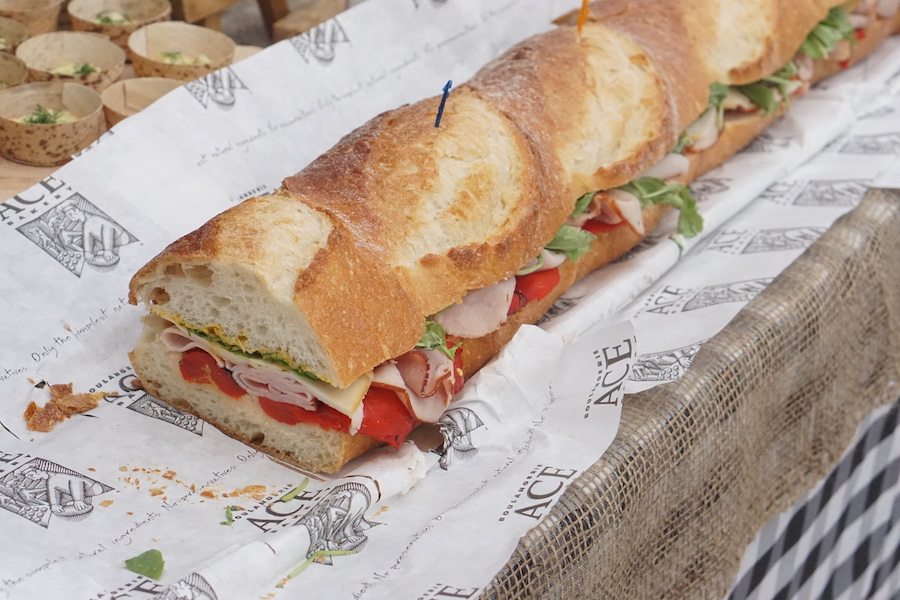 A monster sandwich to feed a crowd!
Well that was a delicious weekend- let's just say I had to do a few extra workouts the week after to get my butt back into shape after all that yummy food! Oh well, it was well worth it! I can't wait for next year's Toronto Food & Wine Festival!
Disclaimer: The preceding meal was complimentary, however, as always, all opinions are genuine. 
Contribution by AK Taster Christina Bieniek
Updated on May 12th, 2020