Since 2007, chefs, food writers, hospitality experts, and hungry entrepreneurs have been gathering to break bread, innovate and inspire at the
Terroir Hospitality Industry Symposium
.  As a food blogger, recipe developer, and "professional eater" with a strong academic background, this really fulfills my insatiable appetite for food knowledge and scholarship- something that sometimes gets forgotten about when I get caught in a sea of cheeky YouTube videos, branded recipes and foodporn-filled restaurant opening posts. For the past three years, I've relied on Terroir for my inspiration fix, and it always fills the void.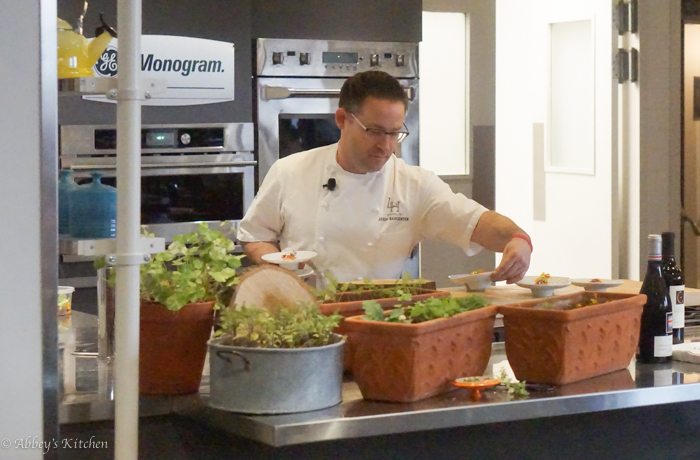 Jason Bangerter
This year's  Terroir event was held on May 11th at the stunning Arcardian Court with the theme of Pioneering Change. Pioneer headliners included Mark McEwan chatting about the changing landscape of Food TV, Antonio Park discussing more humane and sustainable fishing technology, and Dominique Crenn (of Atelier Crenn) on modernist cuisine. They also hosted a variety of concurrent wine workshops and Monogram Chef demos.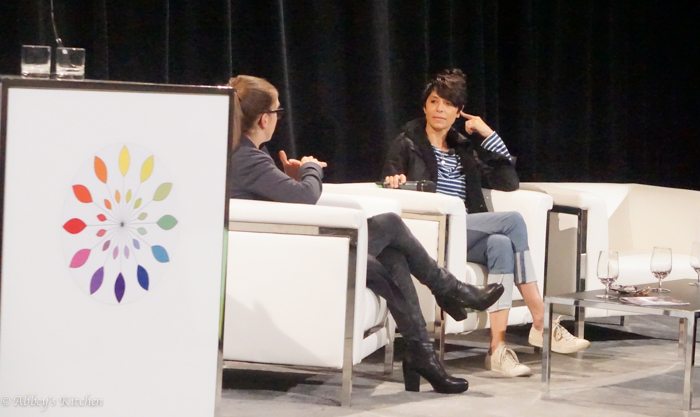 Dominique Crenn
While the amount of knowledge garnered is far too much to regurgitate here, I thought I would share with you my top five inspiring and informative take-homes and moments from Terroir.
1. Mark Schatzer, the author of the Dorito Effect, discussed the unfortunate state of North American food where technology has allowed us to have larger portions of flavourless, low nutrient, high calorie food. He believes that flavour signifies nutrition, and that the only way to add "flavour" to cheap, mass-produced, low-nutrient food is to add artificial "flavour" to it in the form of sugar, salt, fat and chemicals. So we've made a lot of food that we should be eating taste bland (with mass production, hormones, etc.) and made a lot of the food we shouldn't be eating taste amazing. His suggestion is to ignore calories and to choose foods based on its inherent flavour. In other words, those cherry tomatoes you're putting on your salad in December that taste like water are probably not giving you as much vitamin C as they would picked fresh in Ontario in July. I think that he makes a good point that I don't disagree with, but as I asked him in the presentation, how does a consumer know what is healthy for them? Research has compared organics vs non-organics, and they found no significant differences in the nutrient levels. So what can we look for (without biting into everything at the supermarket) to make these food decisions?
2. Mark McEwan (chef and owner of The McEwan Group and TV personality) said the times are changing in Food TV and that it's becoming all about the drama, and not about the food. He suggested that we should stop looking south of the border for a TV model, and start to create our own model because "we have enough moxy for that." Amen. I also just thought it was kind of hilarious that he said we don't need another show about donuts.
3. Farzam Fallah (the boy genius pastry chef from Richmond Station) shared with us why his dessert program at Richmond Station is not just an extra course for a small percentage of diners. Farzam explained how dessert can become a larger part of the restaurant experience and that it can be an important way to leave your guests with a lasting impression. As a foodie with a sweet tooth, I think dessert is the most important part of the meal. I always say that even a good meal can leave me with a bad impression if the dessert course is not up to par. Chefs, invest in your pastry program- this may be the difference between if I come back to your restaurant or not.
4. Antonio Park is the Chef Owner at Restaurant Park who shared with us some interesting information about a new Nasa technology for fishing preserving without changing the quality of flavour of the fish. In his cooking demo, he also taught us how to kill a fish humanely by using acupuncture (called Kaimin) which not only prevents a stressful death, but he says it also can help the fish stay fresh for up to 5 days.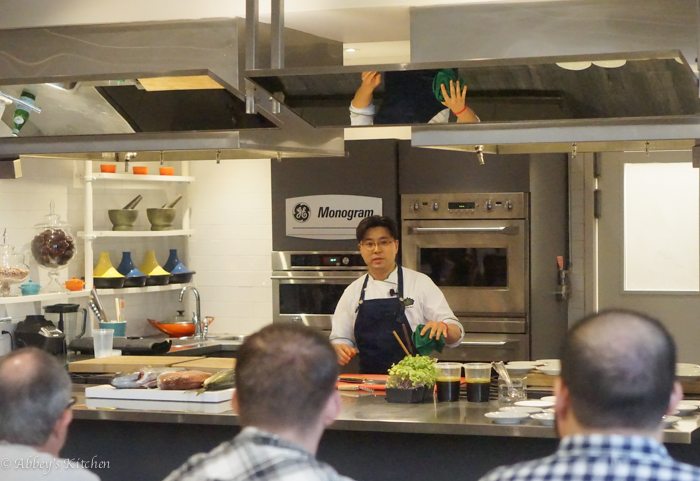 5. Kimi Werner is a Spearfisher from Maui who is pretty much the biggest bad ass ever. She kills squid she catches instantly (and humanely) by biting into their brains. Wowzers.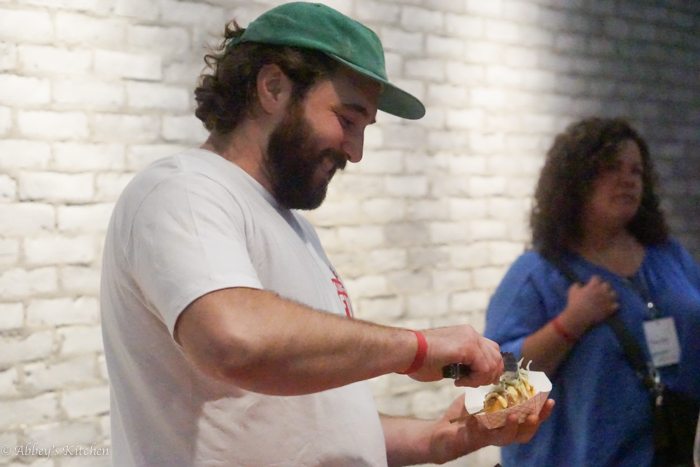 Being a hospitality event, you can damn well expect to have more than enough good things to eat- and that is as much of an understatement as I can make.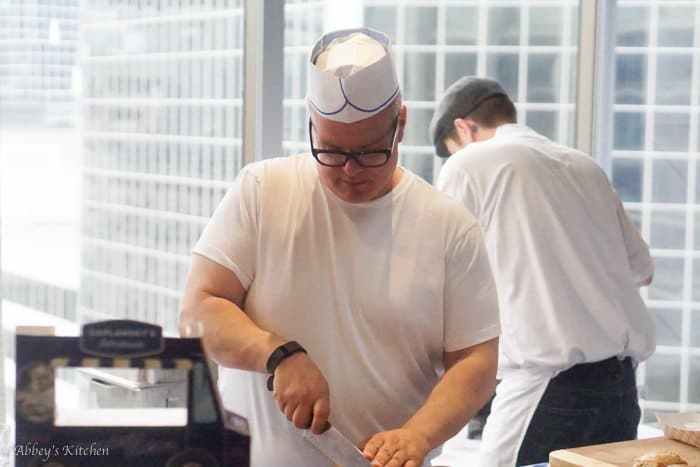 The day kicks off early (and it must be REALLY early for chefs) with a full breakfast spread by Chef Michael Robertson (Arcardian Court).
Terroir Eats
Yogurt Parfait Bar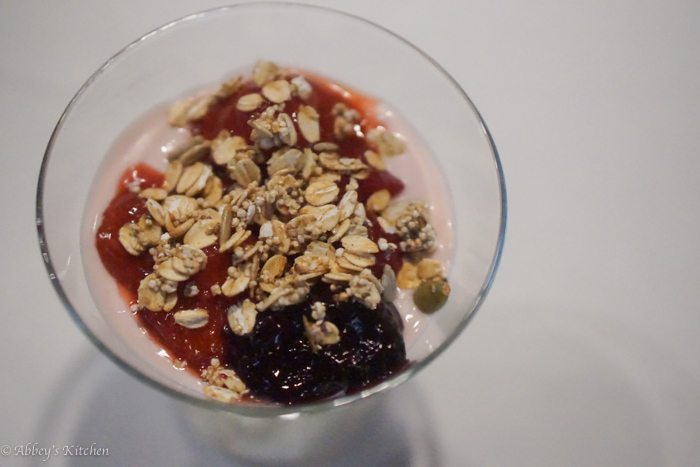 Cheese Curds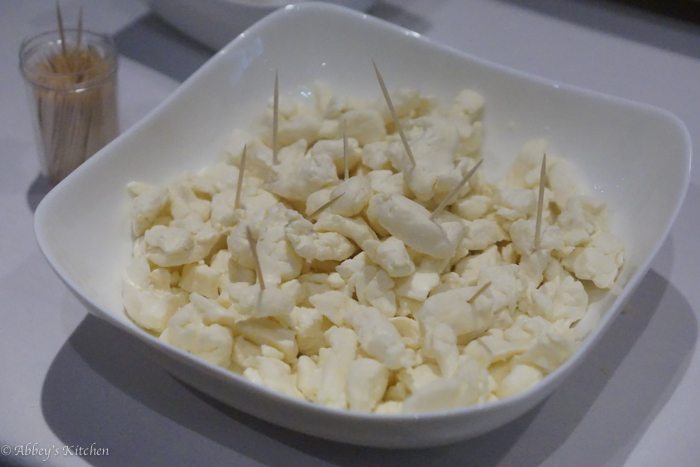 Canadian Bacon Sandwich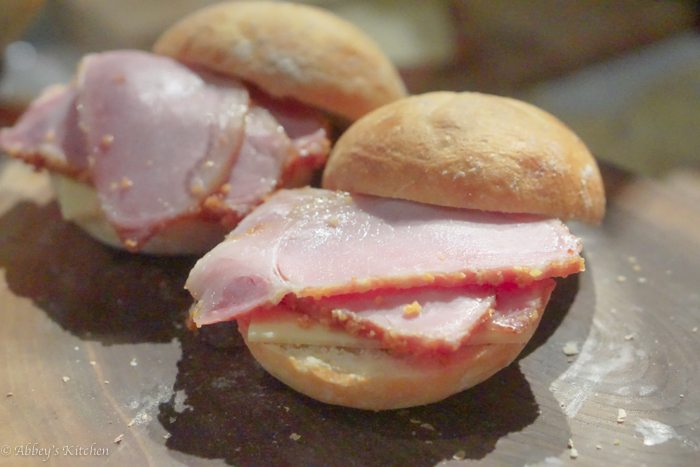 Just an hour later (because, you know, we all need to eat every hour on the hour) is a Morning Break catered by Chef Hemant Bhagwani of Amaya.
Chicken Tikka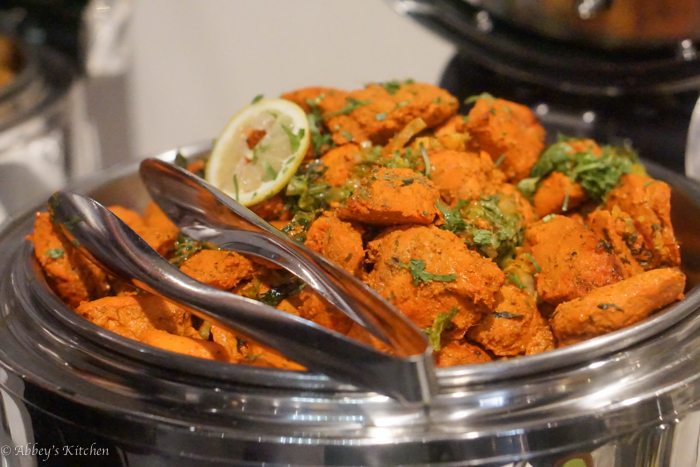 Lunch was a tasty Street Food inspired spread curated by Ivy Knight (Swallow Daily) and Matt Basile and Kyla Zanardi (Fidel Gasros) that included chefs from all over the world.
Chef Chris Hamburger- Stagger Lee's (Melbourne, Australia)
Coffee and Chocolate Spiced Brisket Hot Roll with Smoked Almond, White Chocolate Cookie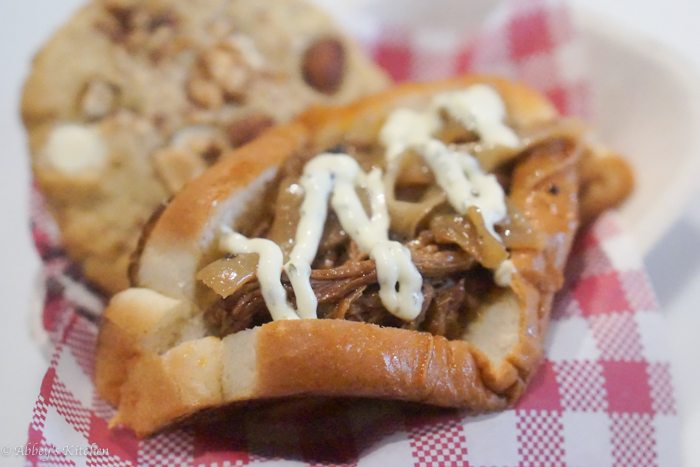 Chef Benjamin Dennis – BJ Dennis (Charleston, USA)
Crispy Rice, Trout Croquettes, Spicy Tomato Jam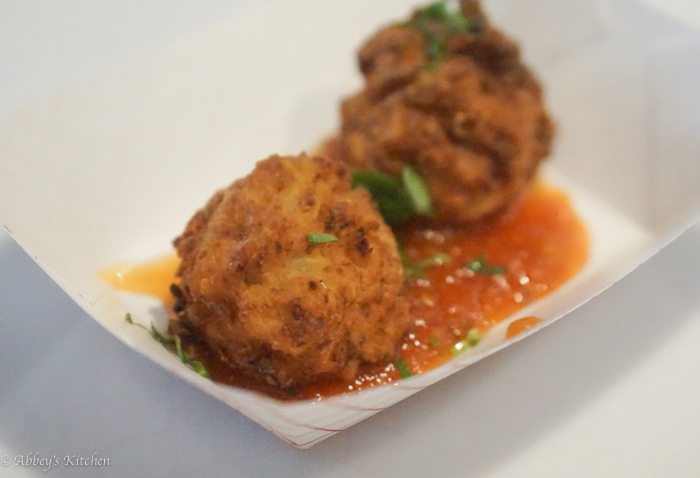 Chef Danielle Judie – Nola Girl Food (New Orleans, USA)
Creole Seafood Gumbo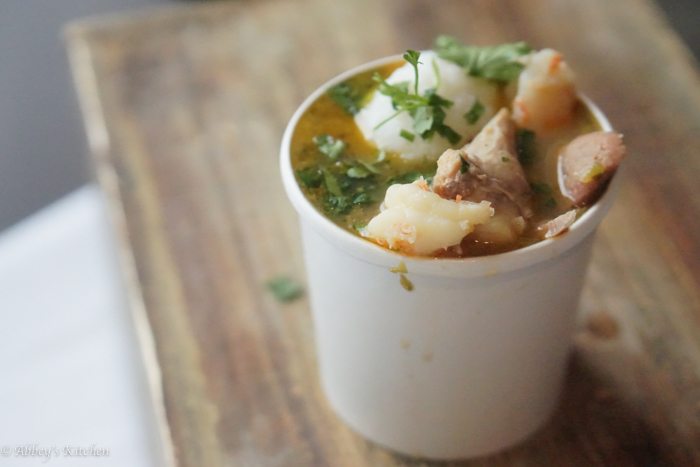 Chef Edward Song – Korilla BBQ (New York, USA)
Pork Taco with Kimchi, Pineapple Salsa and Chile Pork Crackling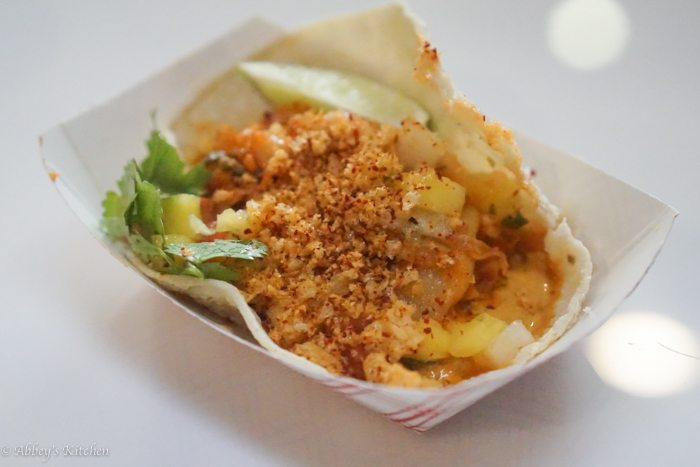 Chef Kiki Aranita & Chris Vacca, Poi Dog Snack Shop (Philadelphia, USA)
Uncased Filipino Sausage Musubi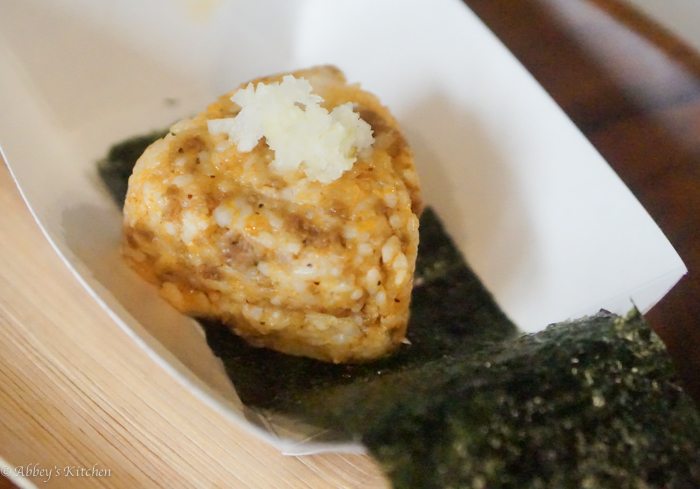 Chef Adam Hynam-Smith – El Gastronomo Vagabundo (NOTL, ON)
Onion Dolmades, Cauliflower, Sunflower Oil Emulsion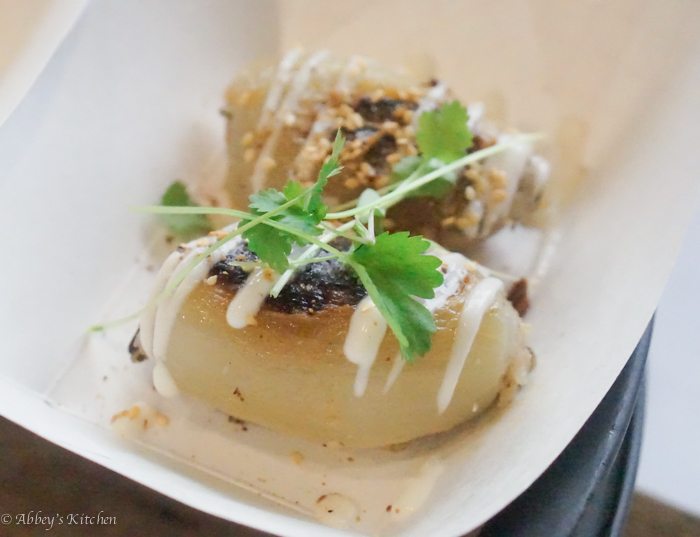 Tunisian Carrot Salad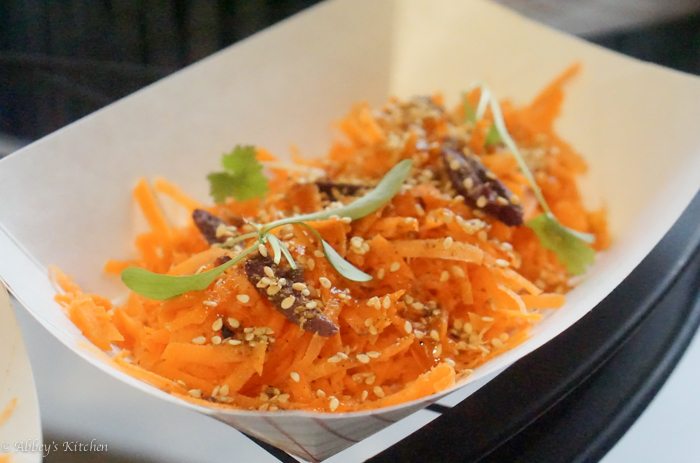 Chef Stephen Payne – Kung Fu Dawg (Toronto, ON)
Corn Dog, Chili, Cheese, Fennel Slaw, Bacon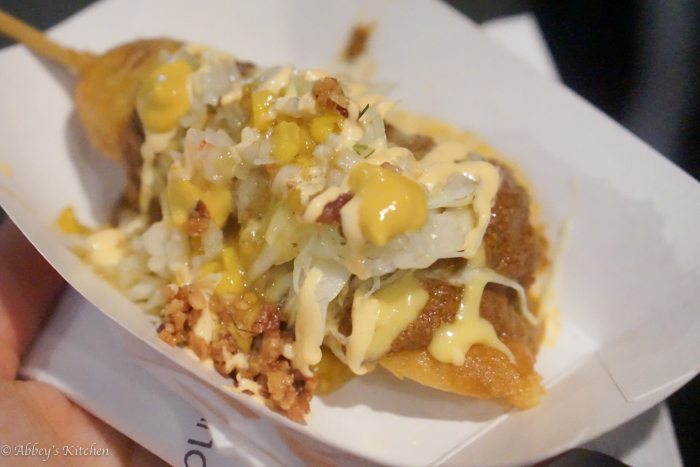 Chef Zane Caplansky – Caplansky's Deli (Toronto, ON)
Smoked Meat Knish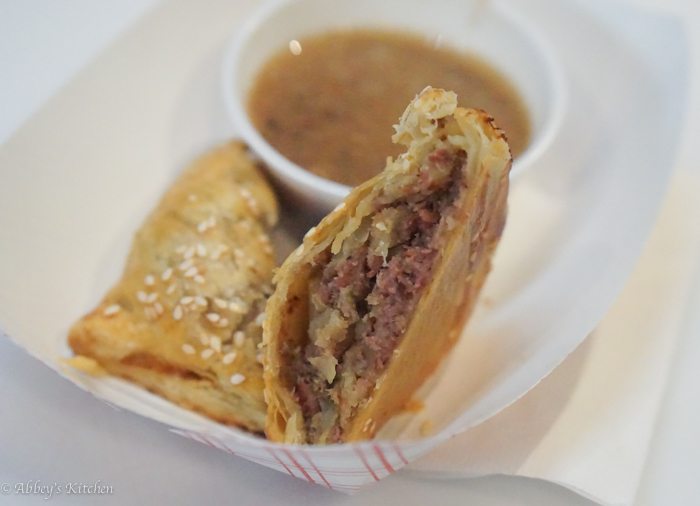 Chef Steve Gonzalez- Valdez (Toronto, ON)
Arroz Con Pollo with Saffron Rice, Confit Chicken Thighs, Cilantro, Edamame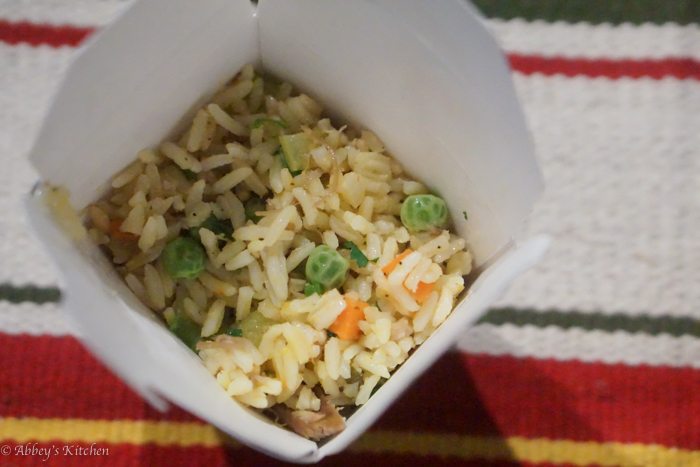 Chef Darryl Koster- Buster Rhinos BBQ (Toronto, ON)
Burnt Ends Brisket Sandwich with a Refreshing Apple Slaw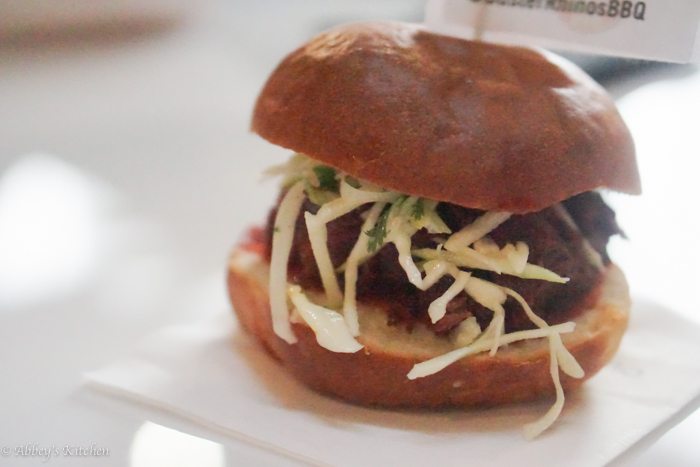 And then of course, there was an afternoon dessert spread by Commerce Reiko Stewart (Montral, QC), Sophy Han (Toronto), and David Chow (Toronto, ON).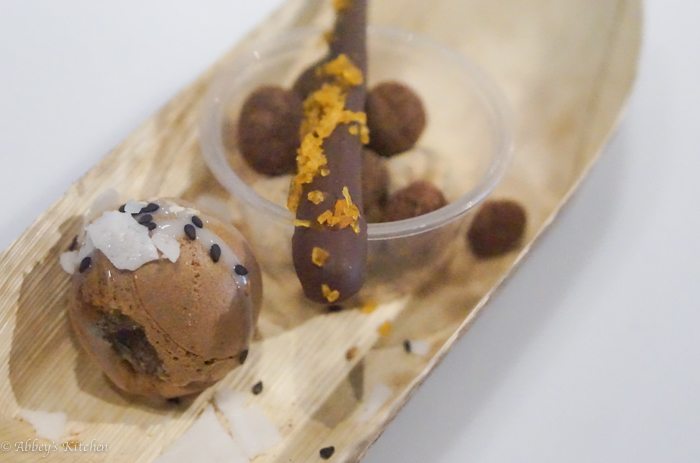 And some more chocolate by Cacao Barry….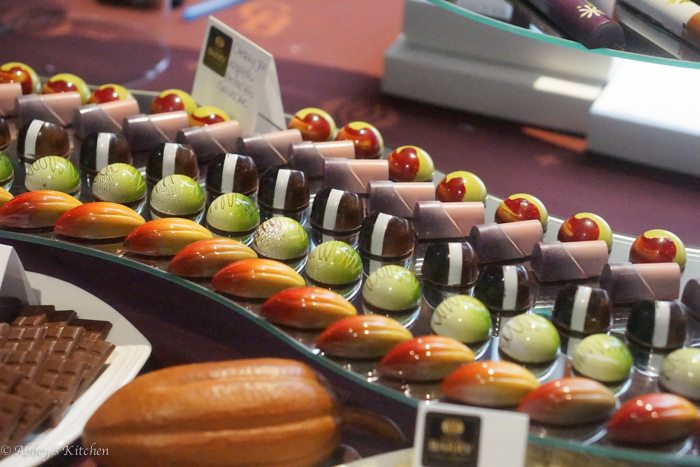 After all that eating and drinking, admittedly, I was zonked, so I walked home (hey, I needed to get in a little exercise), and passed the heck out while the rest of the delegates headed to The Drake for Ivy's 86'd catered by Fidel Gastros.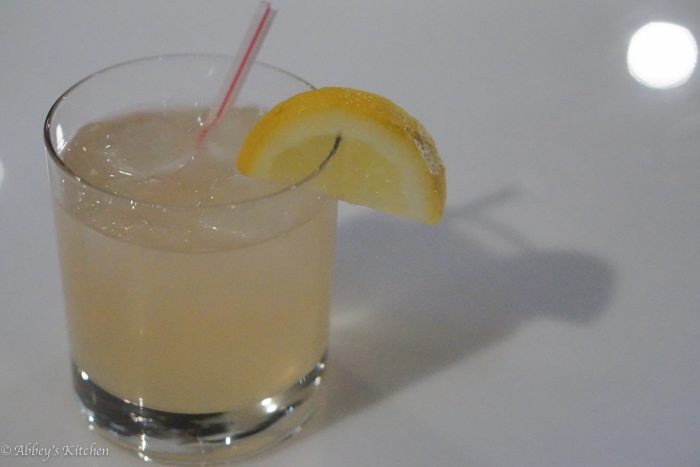 The next morning, I marched my (still full) belly to the Eaton Chelsea hotel where a bus picked up a group of the Terroir presenters and took us on a rural retreat for #FeastON. Feast On is a criteria based program that recognizes businesses committed to showcasing Ontario's unique taste of place and is aligned with various restaurants, events and experiences throughout Ontario.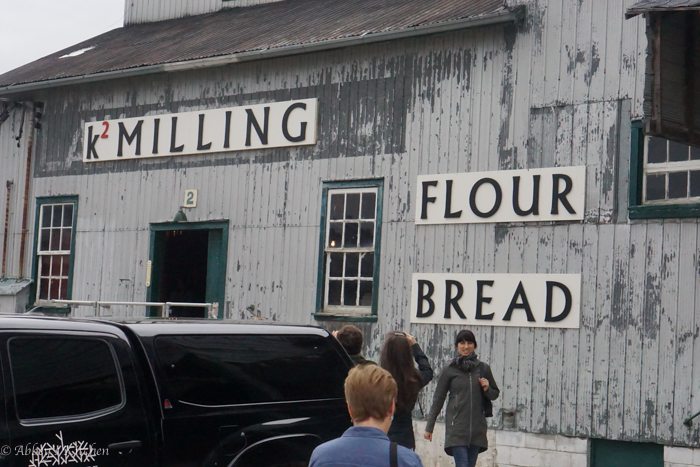 The first stop on our Terroir trip was to K2 Milling in Beeton Ontario where we sampled a delicious array of Ontario craft ciders from Beaver Valley Cidery, Georgian Hills Vineyard and Spirit Tree Estate Cidery.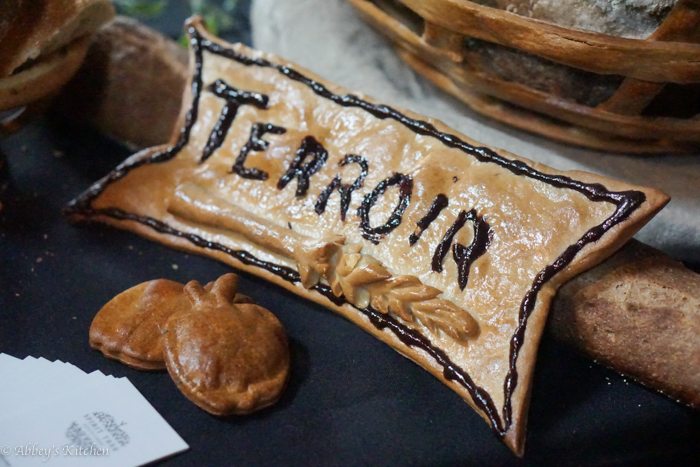 And since my momma always told me you should never drink without a little food in your belly, they offered us a gorgeous spread of Woolwich Dairy cheeses and artisan breads baked by Chef Adam Ryan of Spirit Tree. Seriously, folks, I died when I tasted this bread smeared with a little fig chevre.
Spirit Tree Breads
Chevre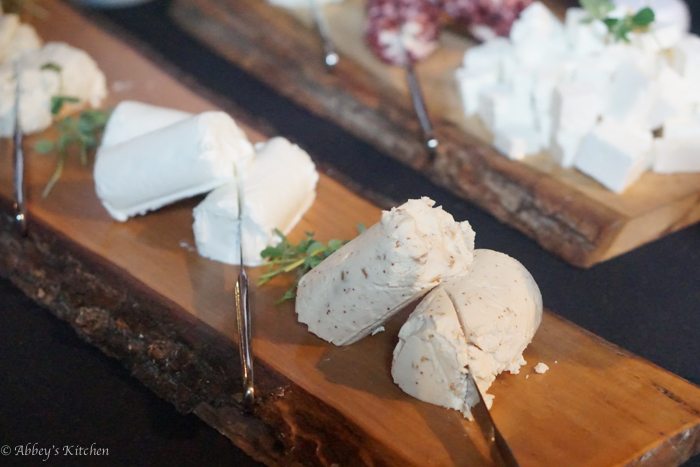 The main stop (and meal) was at Grandview Farms in Thornbury Ontario where we were graciously hosted by Shaun Edmonstone of Bruce Wine Bar.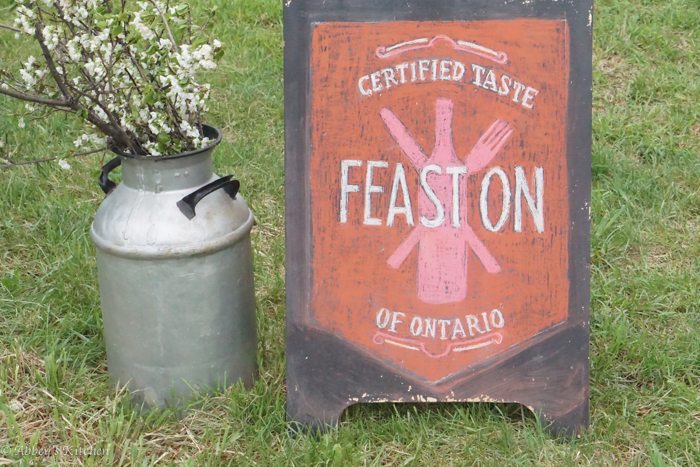 Here we had a ridiculous feast that was foraged, hunted and prepared on open fires by 12 Feast ON chefs including:
Albert Ponzo (Le Select Bistro, Toronto)
Ryan O'Donell (Mercer Hall, Stratford)
Marty Brozowski (Farmhouse Tavern, Toronto)
Julia Graham (The Quirky Carrot, Alexandria)
Jason Bangerter (Langdon Hall, Cambridge)
Tom Wade (Farmhouse Tavern, Toronto)
Yva Santini (Pazza Taverna, Stratford)
Leona Nyman (Azzura, Collingwood)
Ricky Casipe (Hawthorne, Toronto)
Travis Barron (Northwinds Brewery, Collingwood)
Eric Wood (Port Restaurant, Pickering)
Adam Ryan (Spirit Tree Cidery, Caledon)
Miriam Steiman (Mad Maple Country Inn)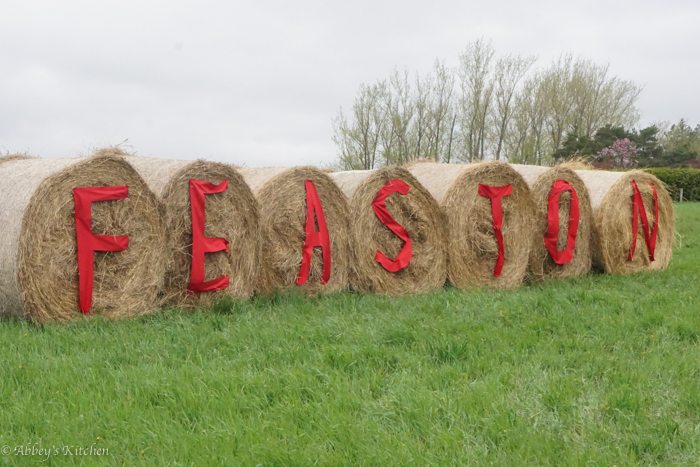 Yes, it was cold and windy, and it even rained while we were there, but the great food and company made up for Mother Nature's offerings. The local Wine Country Ontario wines, beer from Northwinds Brewery and maple water from Sap Sucker also certainly helped the Terroir delegates.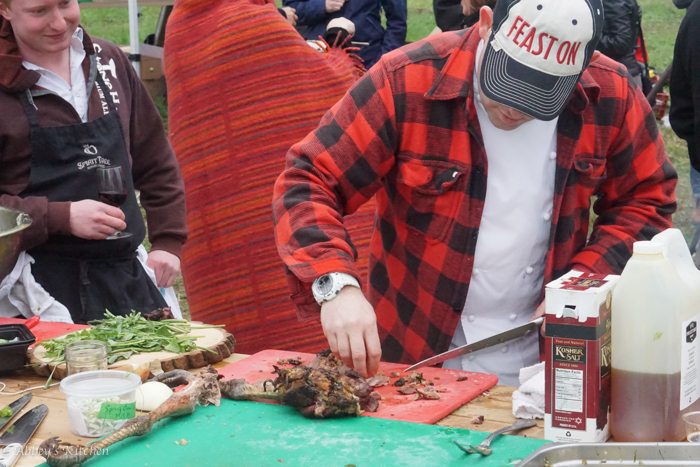 Take a look at the spread we had.
Rugelach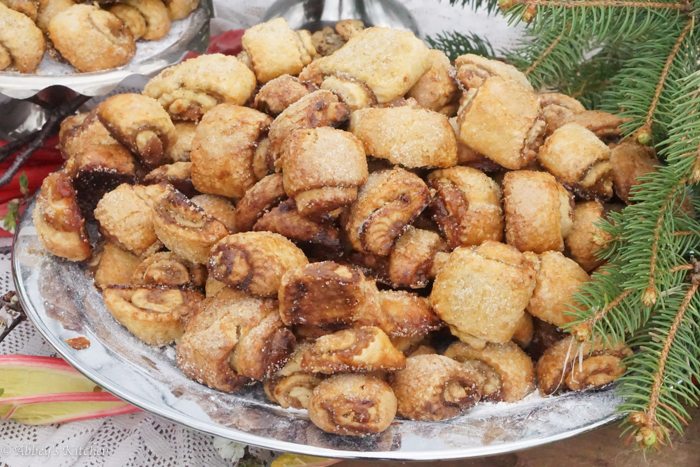 Rhubarb Parfait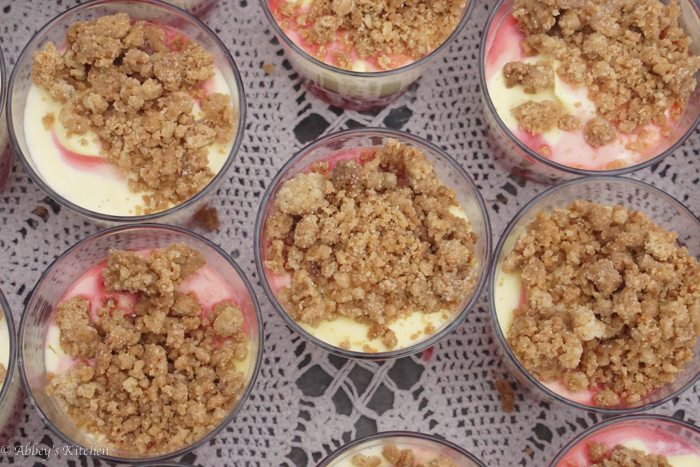 Roasted Pig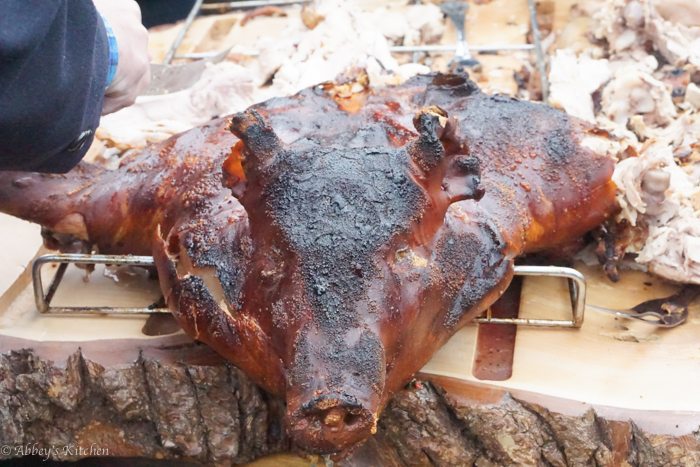 Panzanella Salad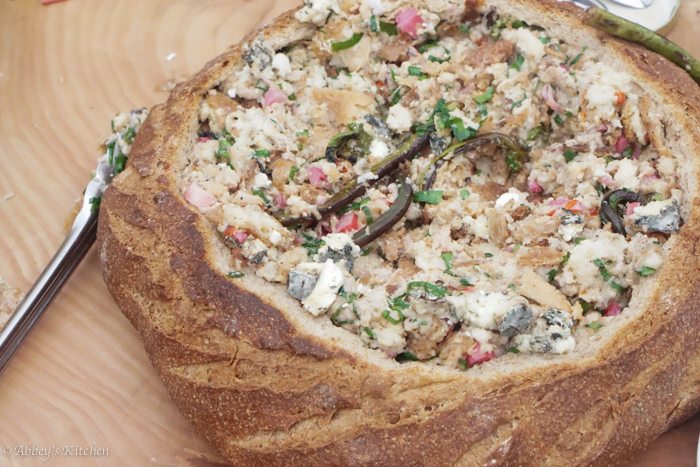 Bacon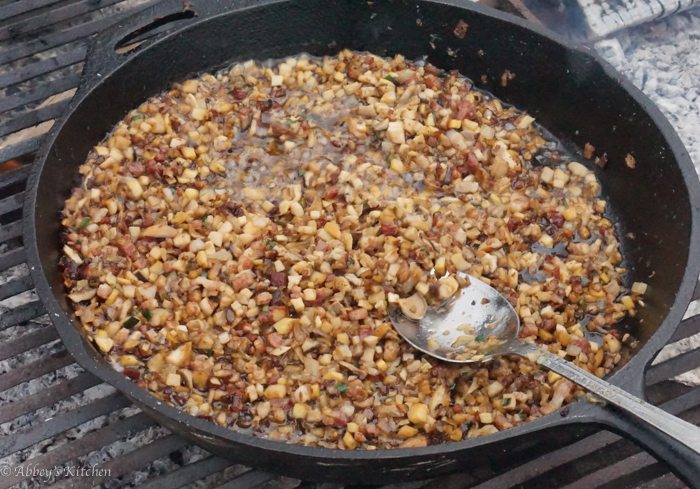 Stuffed Rolled Steak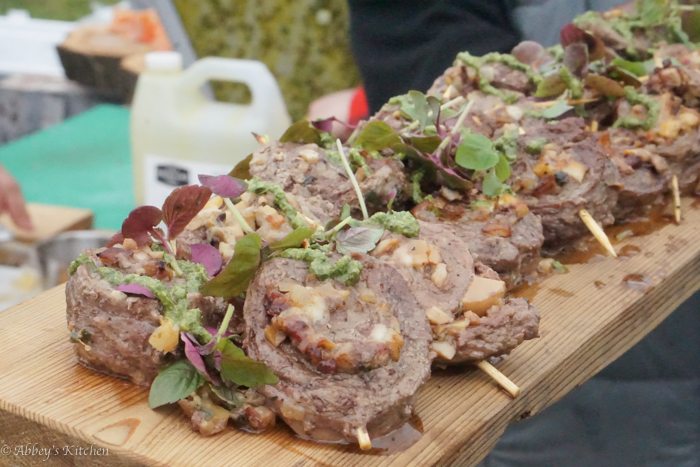 Eggs with Cherries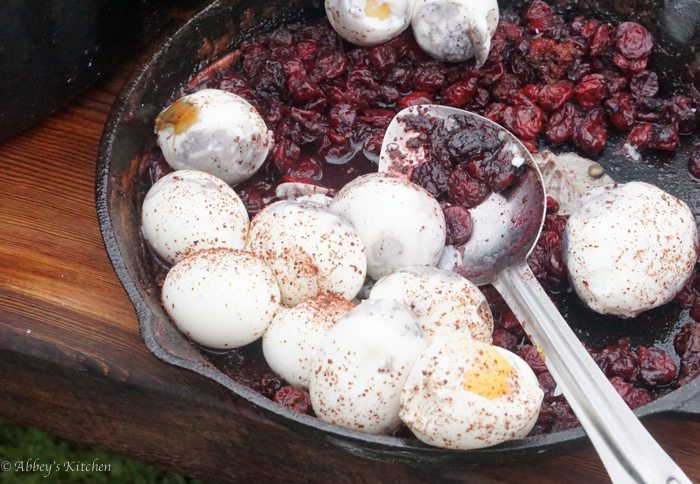 Barley Risotto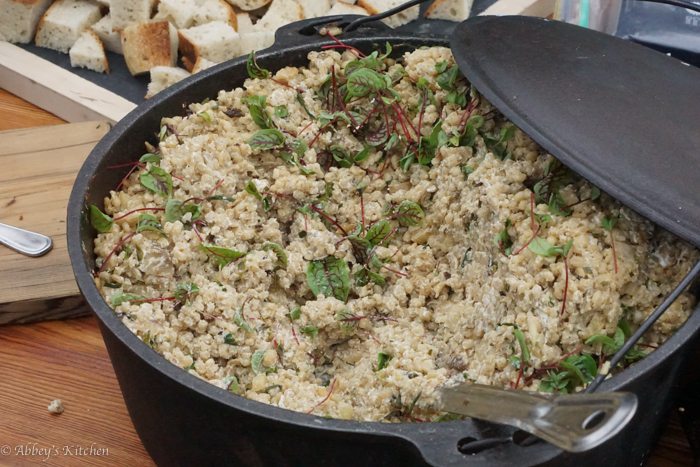 Root Veggies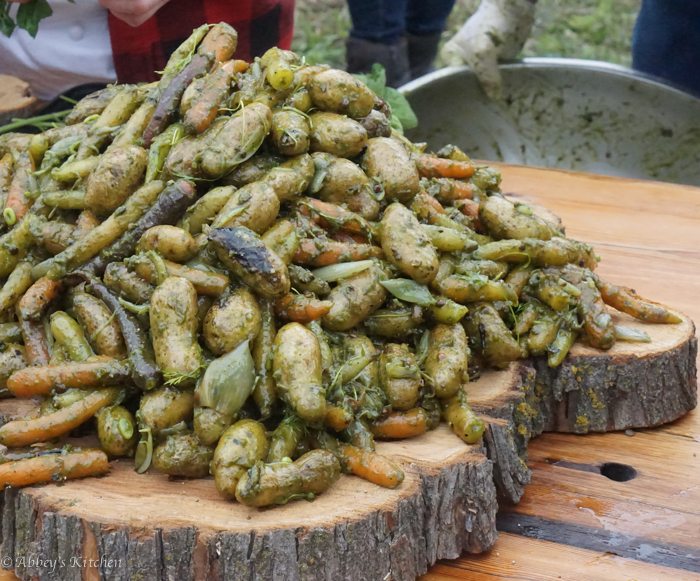 Smoked Trout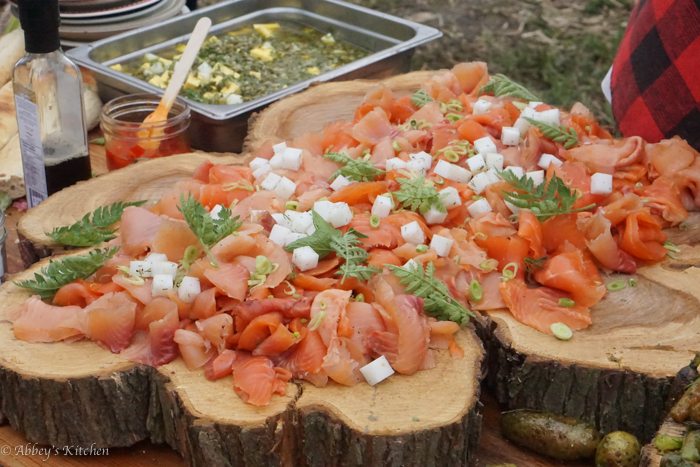 Spring Salad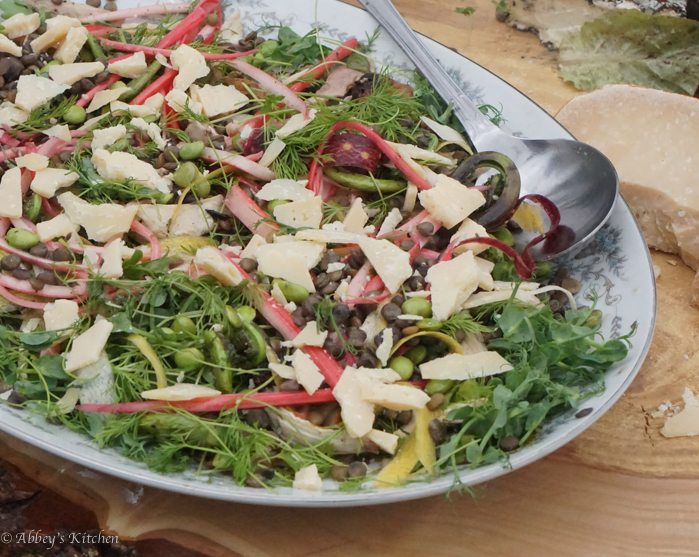 Following that delicious adventure, we drove home in traffic where I was dropped off at Lisa Marie. One of the fun features of Terroir this year was the Chef Dinner Series happening throughout the city.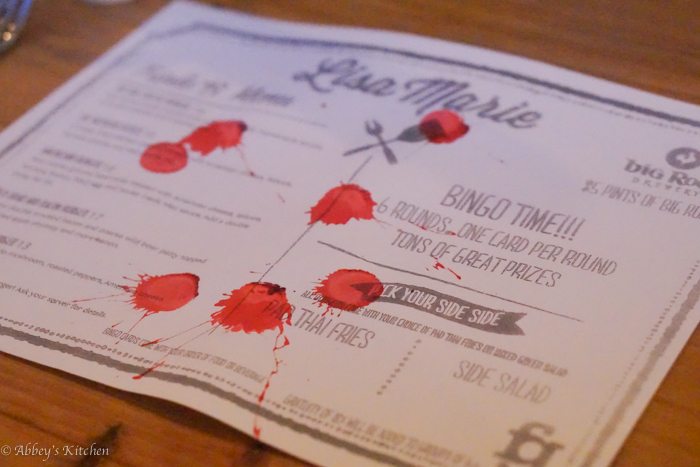 Various top restaurants were offering unique pre-fixe dining experiences that often involved collaborations between local Toronto chefs and visiting Terroir presentors. I wanted to keep things light and fun, so I bought a pair of tickets to the Big Gay Bingo where Big Gay Ice Cream authors Bryan Petroff and Douglas Quint were signing cookbooks, serving tasty ice cream treats and then calling out bingo numbers as we mowed down on burgers.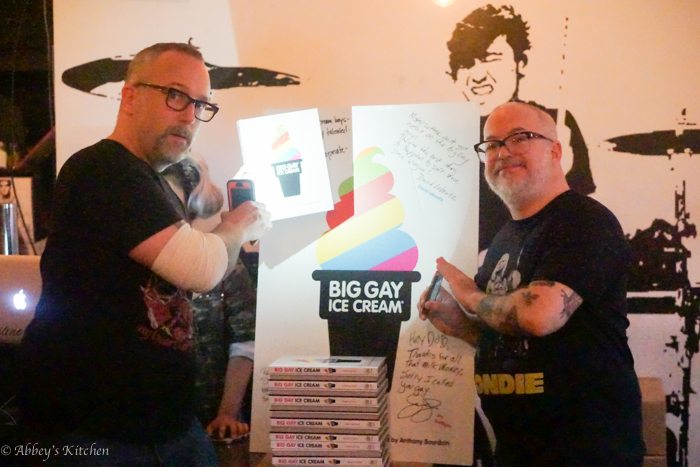 MotherClucker with Pad Thai Fries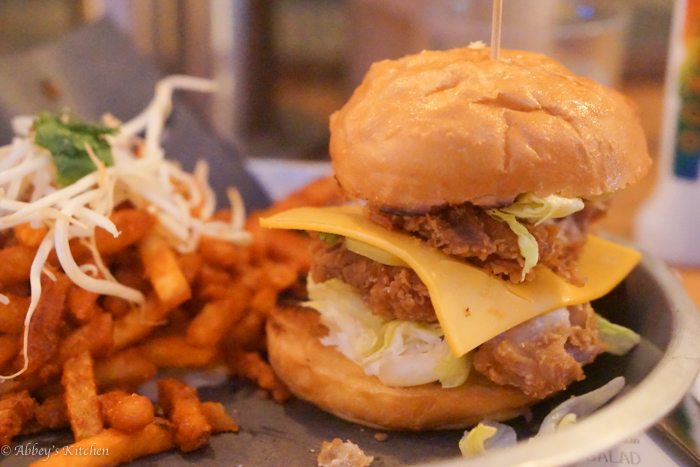 Dulce de Luche Sundae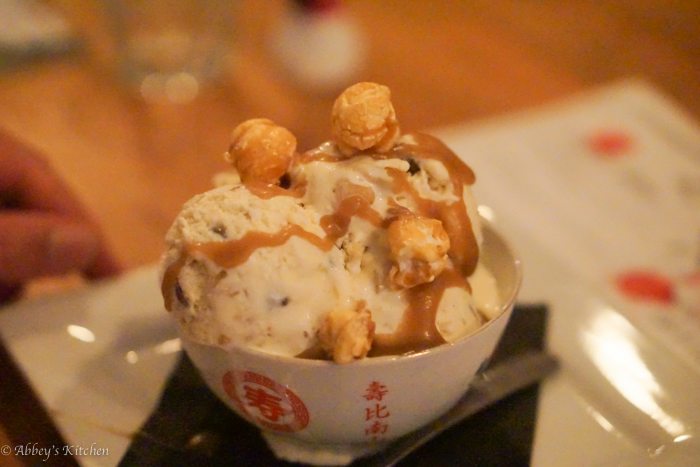 Nutella Ice Cream Sandwich on Brioche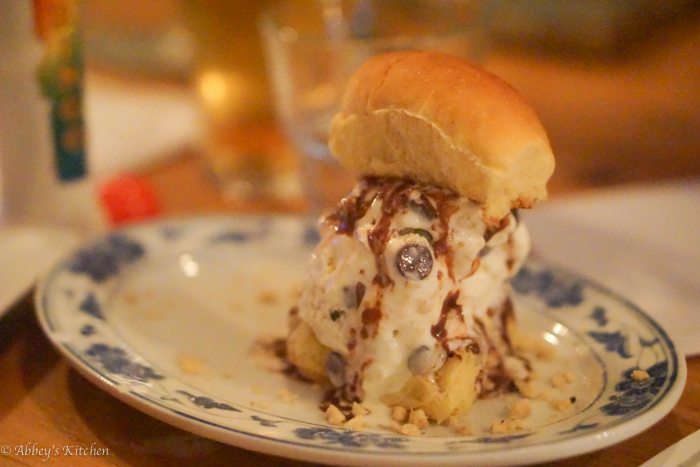 No, I didn't win, but we had a gay old time, regardless.
If this whole foodporn packed post hasn't convinced you to get a ticket for next year's Terroir, then honestly, I don't know what could. I would highly recommend attending next year's symposium if you're a fan of food and want to hear about the future of eating here in Toronto and around the world. For more information on Terroir, check out their website here.
Disclaimer: Access to the event and field trip were complimentary, however, as always, all opinions are genuine.
Updated on May 8th, 2019