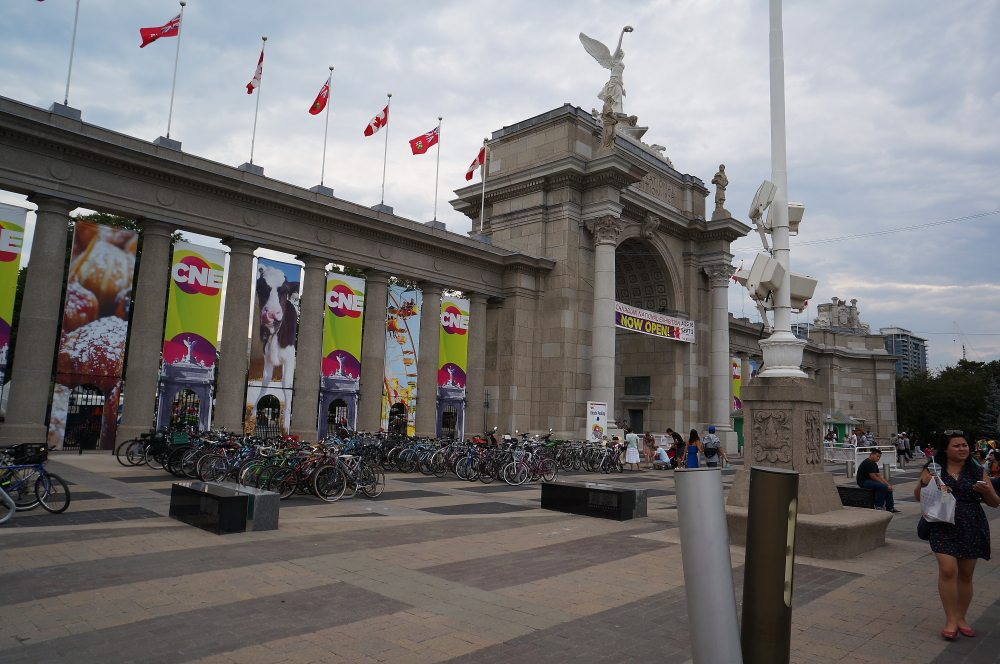 A few weeks ago, I had the pleasure of popping by the Exhibition Place grounds for a sneak peak of what this year's Canadian National Exhibition (CNE) would have to offer. I saw some pretty cool performances and stunts, ate some crazy tasty food, and left very excited to come back.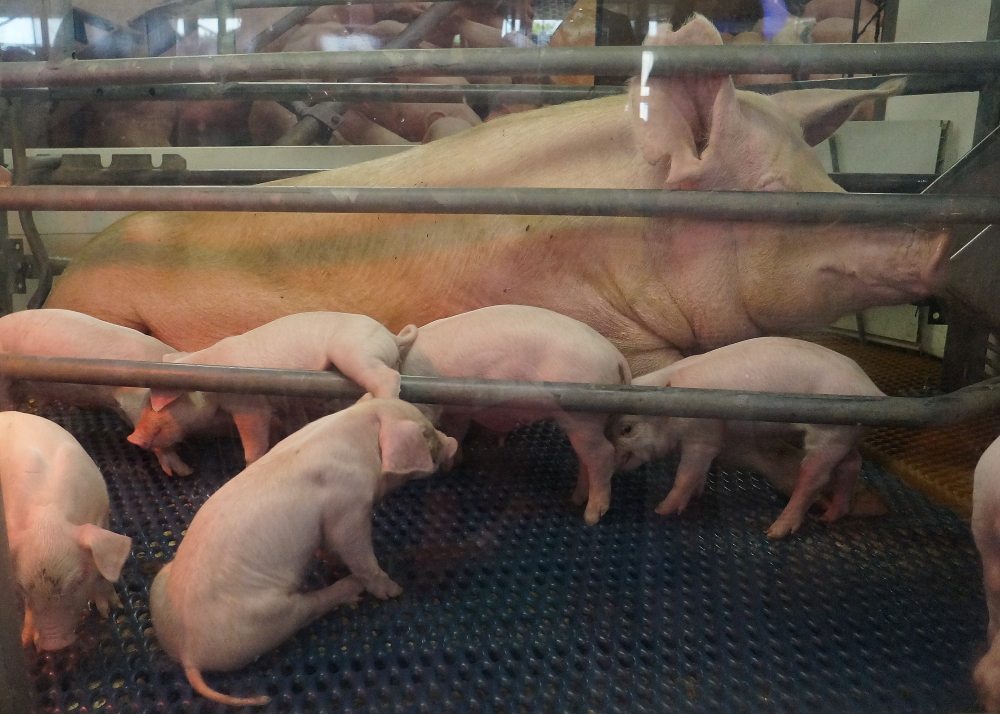 You see, to me, the Ex is much more than just a fun fair. It is an event that is synonymous with my childhood as we went every year growing up. My grandparents (g-d bless them), would pack all us cousins onto the Go Train and miraculously get us there without losing one at some point in the day.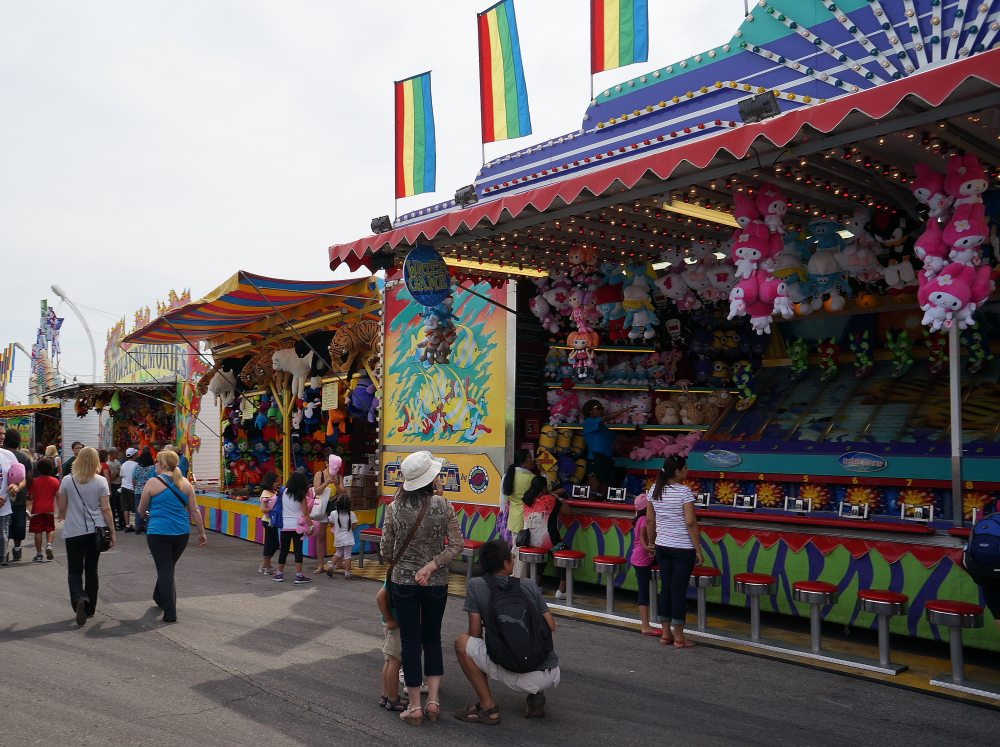 I say miraculously because this past Sunday I organized a trip to the Ex with 6 of my closest companions and spent the whole day losing and finding people every time we decided to move.  Seriously, there are times when I wish I could put full-grown adults in dog collars and on leaches, and that was one of those times.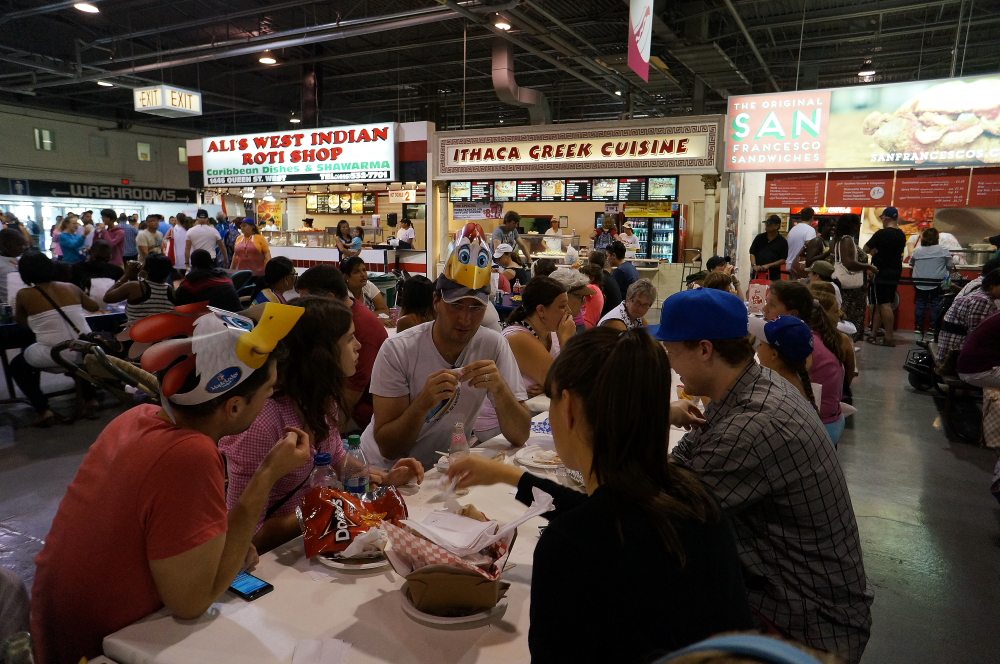 Despite all the terrible press about food poisoning, my itinerary for the day consisted mainly of eating (pretty much everything but the offending  dish). We also checked out a few gut-wrenching rides, spent some time with the farm animals, and played a couple fruitless carny games (okay, so my mister did win an annoying blow up hammer that he hit me with all day. Great.)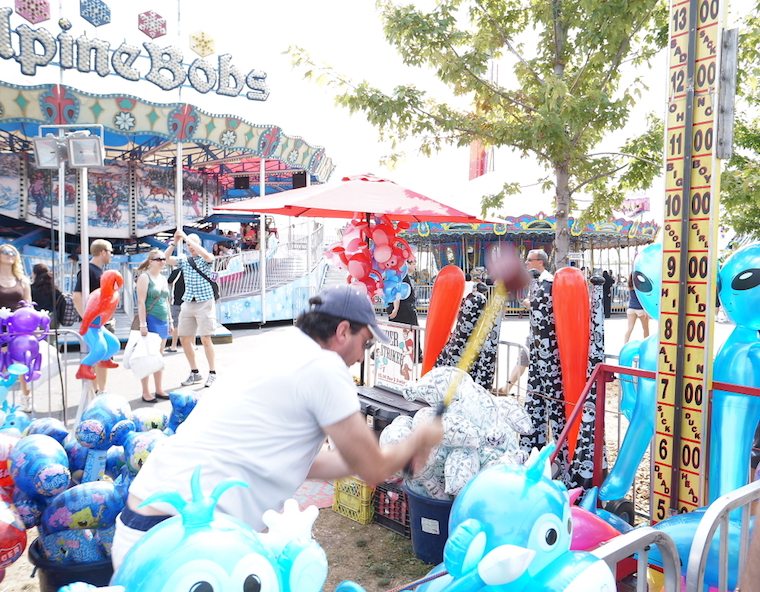 In addition to the usual line up of notoriously outrageous CNE eats, this weekend was also showcasing local Toronto food trucks in the Food Truck Frenzy event.  I was really pleased to see a variety of new food trucks and old standbys being along the Princess Boulevard strip.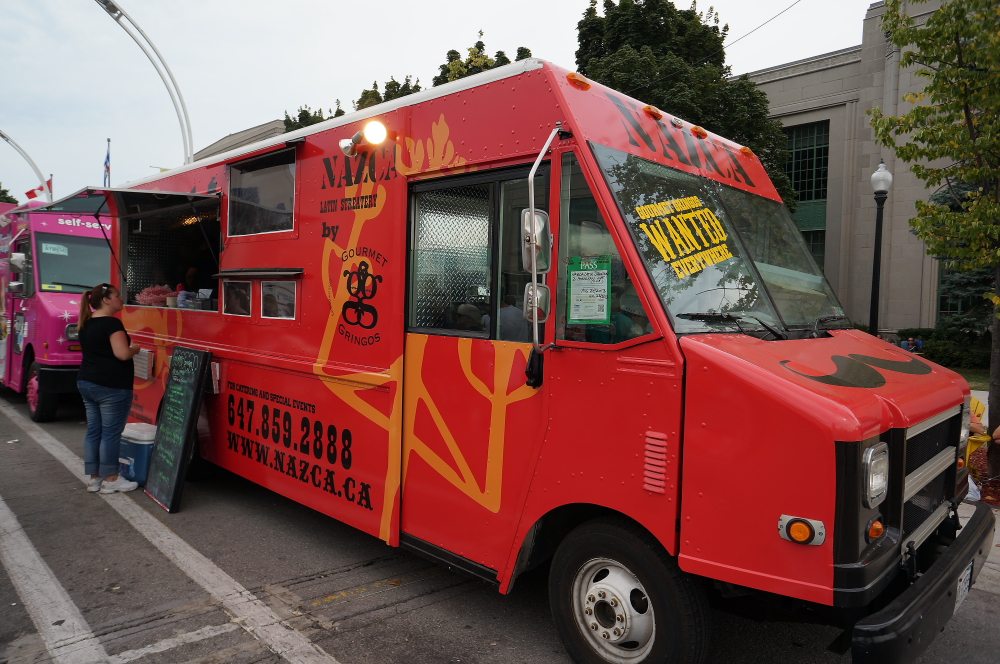 Here's a little #foodporn packed overview of my day.
Spread : Bananza (Nutella, Fried Banana, Peanut Butter, Marshmellows, Strawberries, Icing Sugar) $9.75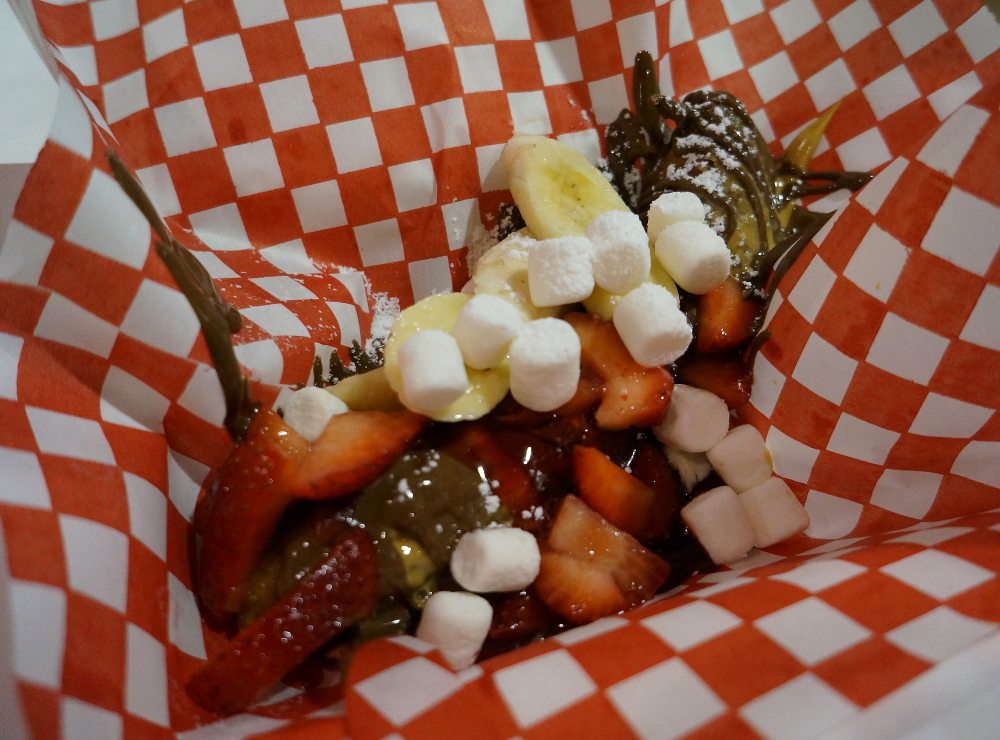 A favourite. We actually got a second one after we were finished. There is nothing better than a warm, sweet slightly crispy banana.
Pull'd : Jack Daniels Pulled Pork between Red Velvet Pancakes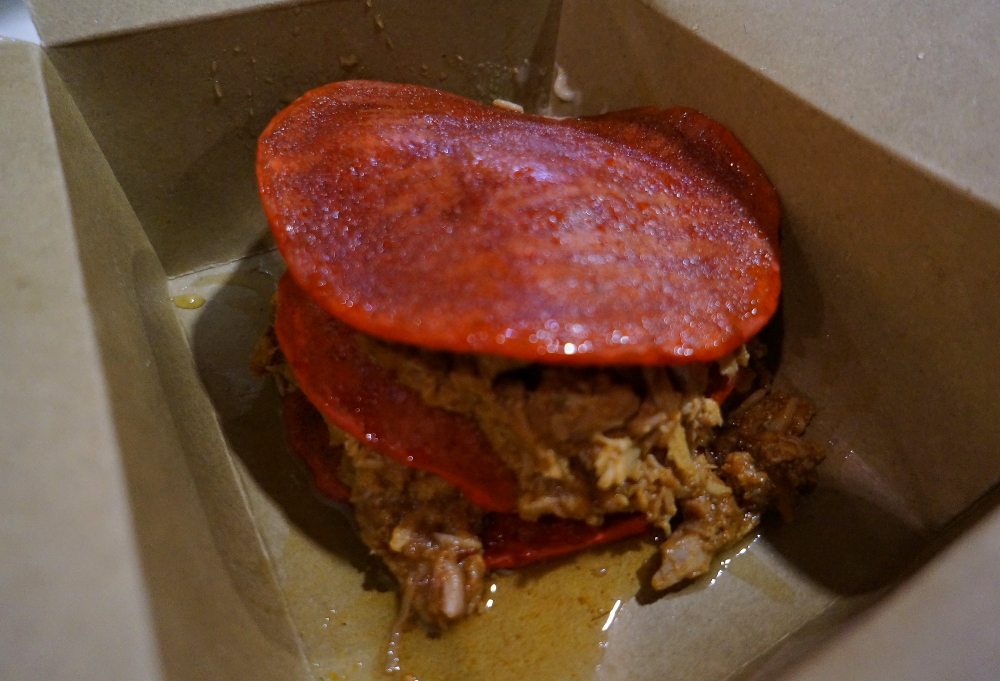 Good, but I found it a little too overwhelmingly sweet. The meat could have used a little more smokiness to balance out the dessert-like accompaniments.
Pickles Deli : Deep Fried Pickle ($4.25)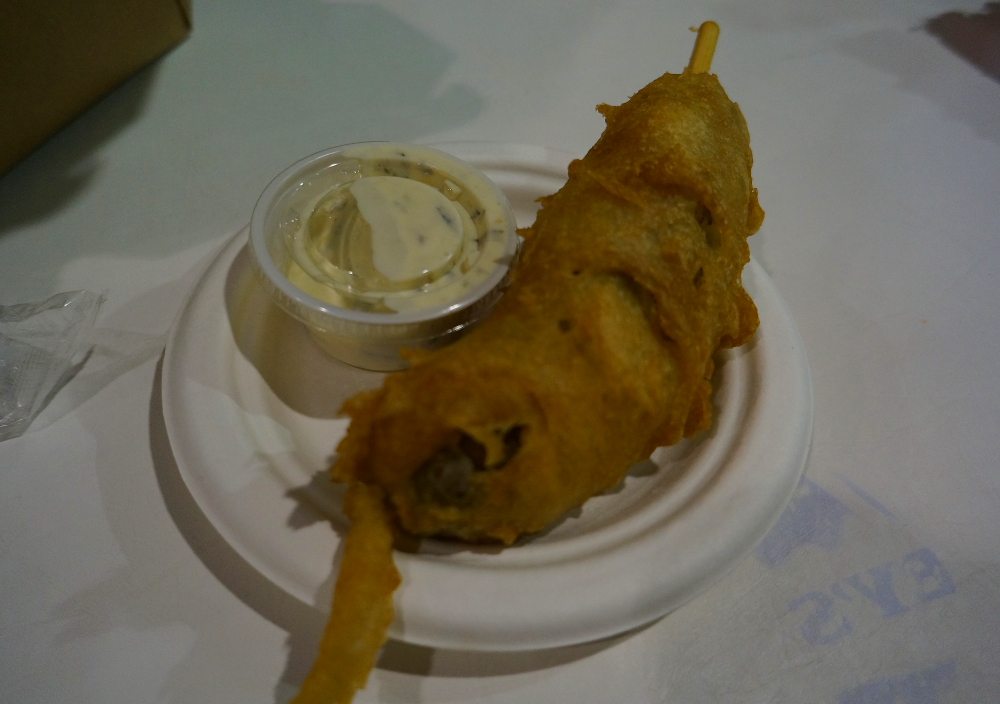 One of my favourite foods ever. Can't go wrong here.
Maple Lodge Farms : Smores Weenie (Wiener with Chocolate, Marshmallows & Graham Crackers, $6)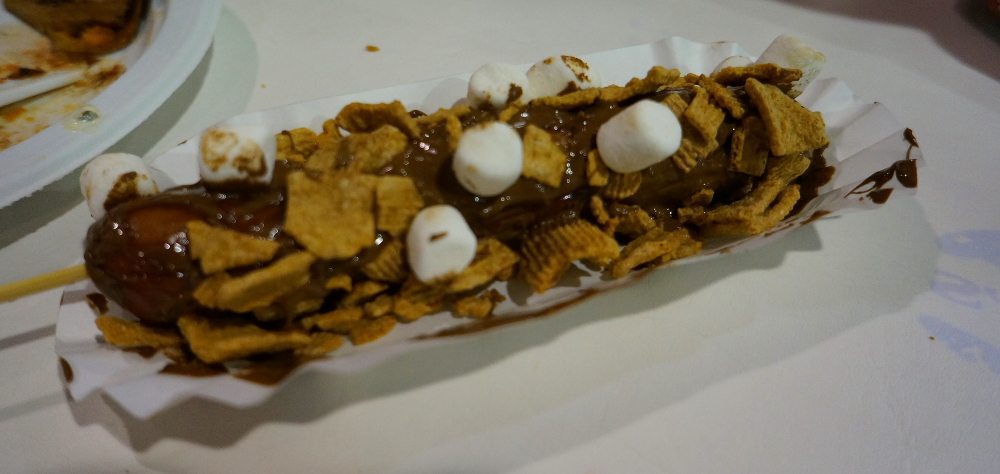 Very strange but one of the surprising winners of the day. Lots of good contrasting textures with a good hit of that sweet-salty flavour combination.
Bacon Nation : Bacon Wrapped Deep Fried Mars Bar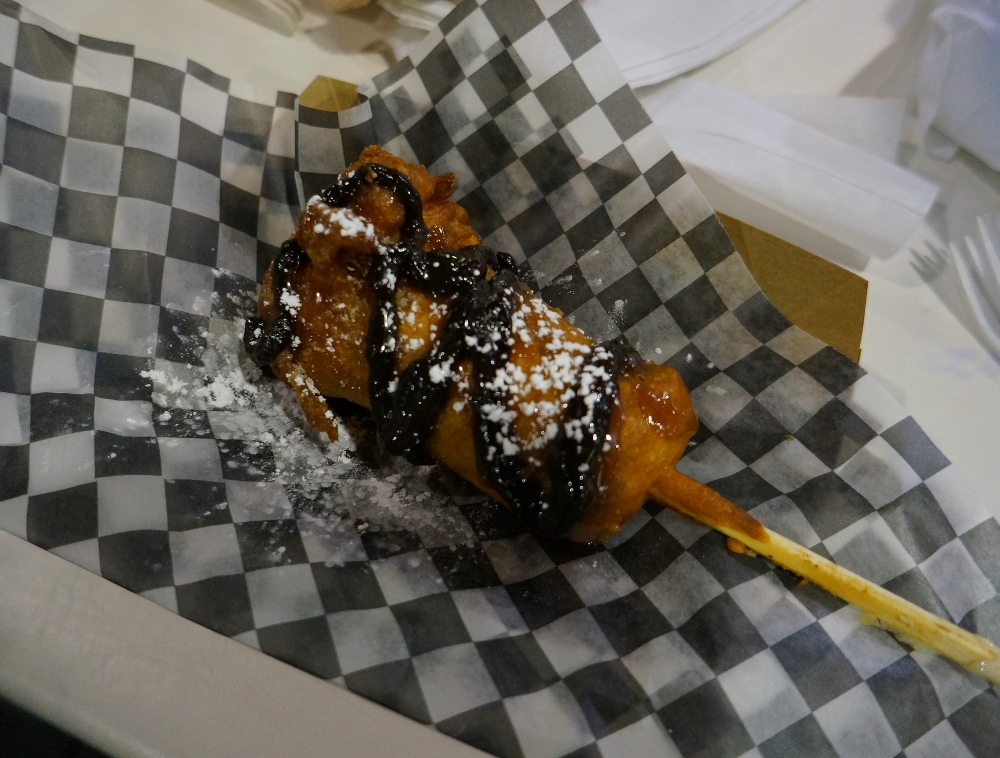 One of my personal favourites. I loved the chewy, salty bacon and the gooey chocolate and caramel filling.
Mac & Cheesery : Deep Fried Mac n' Cheese Curds  ($6.95)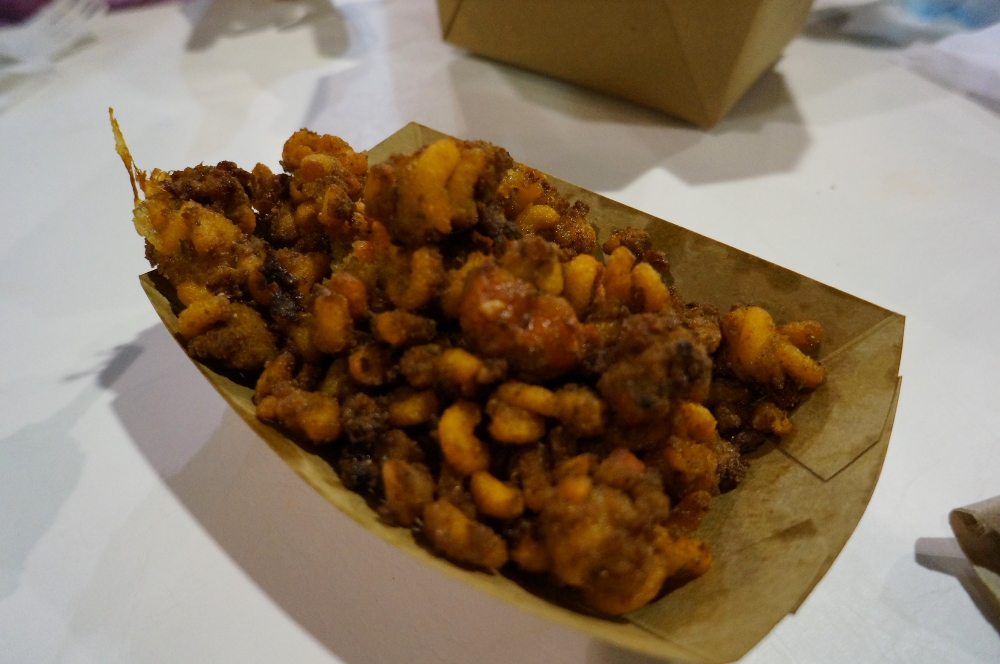 Another favourite. I liked that some "curds" had big gobs of cheese waiting for us inside, and lots of wicked crispy bits. Would be even better dipped in ketchup.
Baked & Loaded : ThanksGiving Original (Sweet Potato, Marshmallows, Pecans, Brown Sugar, Cinnamon, $6)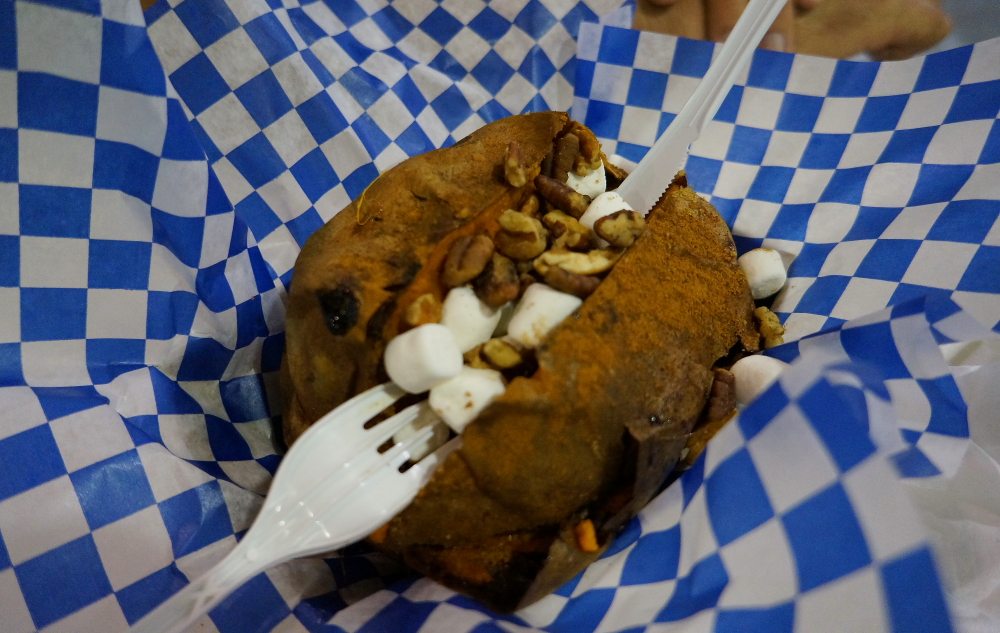 Probably the healthiest thing we ate all day. Simple and tasty.
Bouchards : Tacos in a Bag (Ground Meat, Guac, Cheese, Lettuce, Salsa, Sour Cream, Jalapenos on Doritos, $6)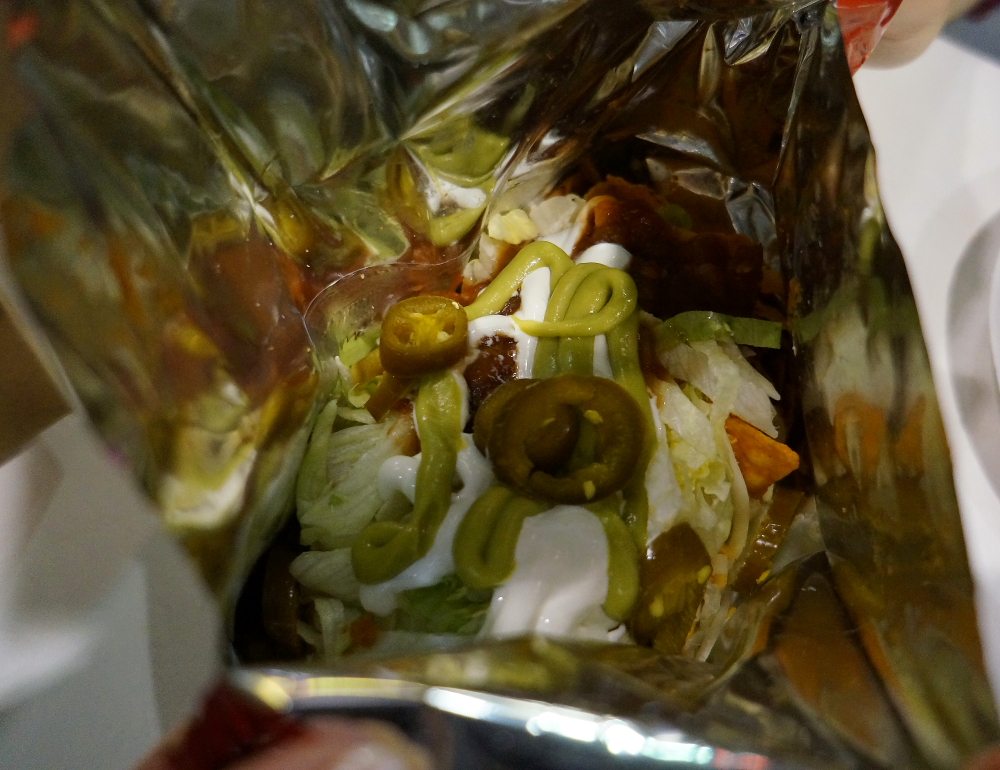 Some of my friends loved this, but I found it a just okay. I have seen the whole taco in a bag thing a few times in California, and while I love the idea, I found the ingredients were just meh. This has such good potential to be amazing (think- pork carnitas and an amazing guac and a fresh salsa), but the ingredients here are key.
Reid's Dairy Milkshakes ($5.75)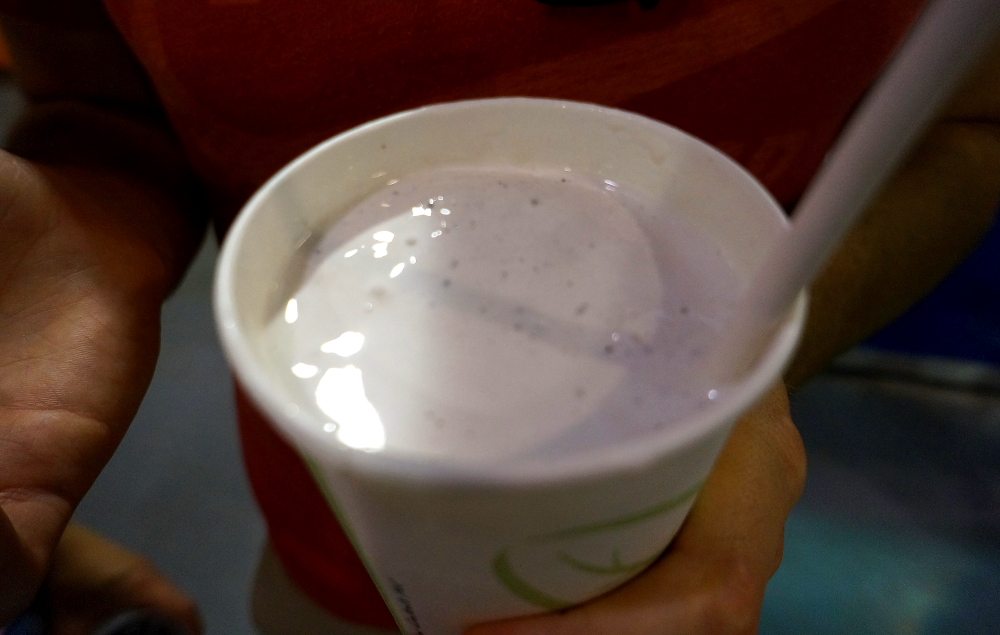 I grew up eating Reids Dairy ice cream and it is so nice to see it in the Food Building. We all reminisced about it and wished we could get it in Toronto regularly.
Just Cone It : Dirty Bacon Cone (Bacon & Nutella, $6.50)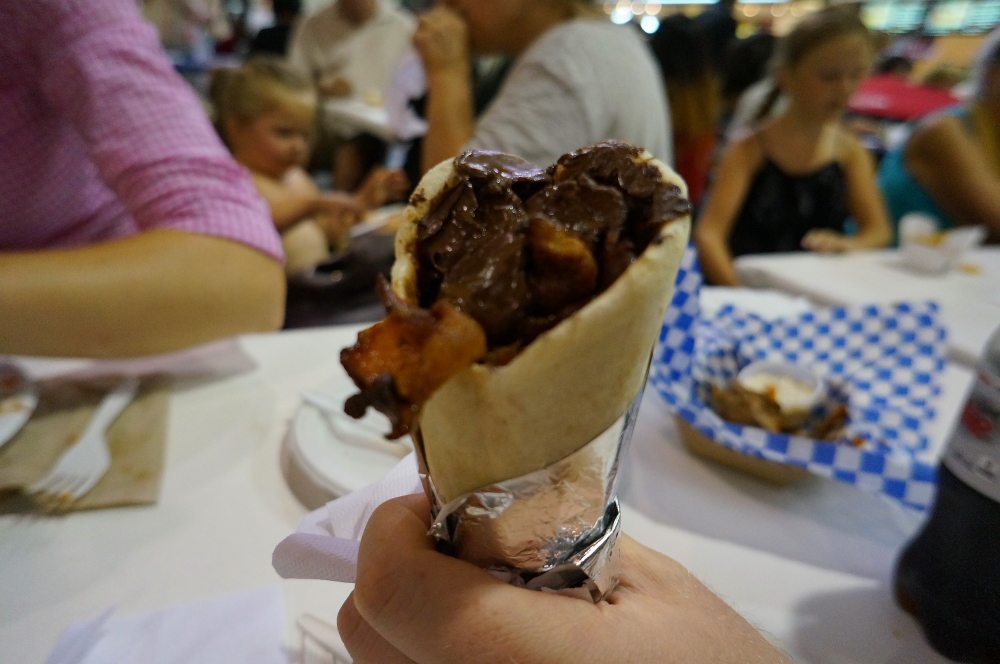 A little too doughy by the end, but man, the first few bites were gold. Super chewy salty bacon and sweet nutella. Yum.
Sweet Escapes: Salted Caramel Gelato and Peanut Crunch in Brioche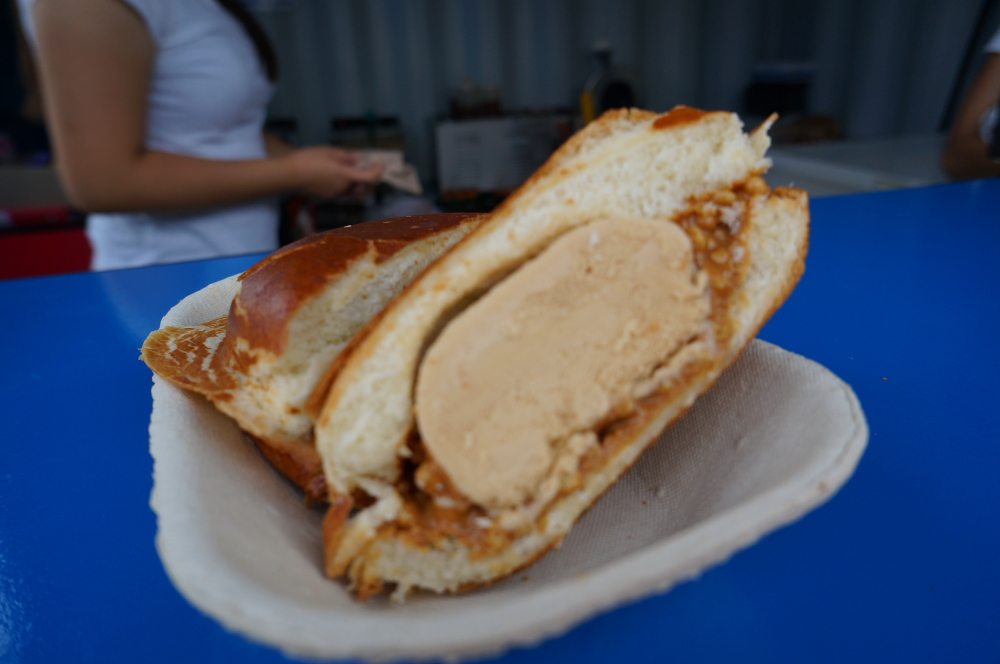 My favourite sweet of the day. The super cold salted caramel gelato with the salty sweet crunch of the peanut butter in a buttery pillow of brioche. Heaven.
Nazca Food Truck: Beer Battered Mahi Mahi ($10)
So glad to see the Gourmet Gringos guys back with a second truck and their tacos are as amazingly fresh as they always have been!
Just Be Frank Food Truck : Po Boy Hot Dog (Pulled Pork, Slaw, Hickory Sticks & BBQ, $8)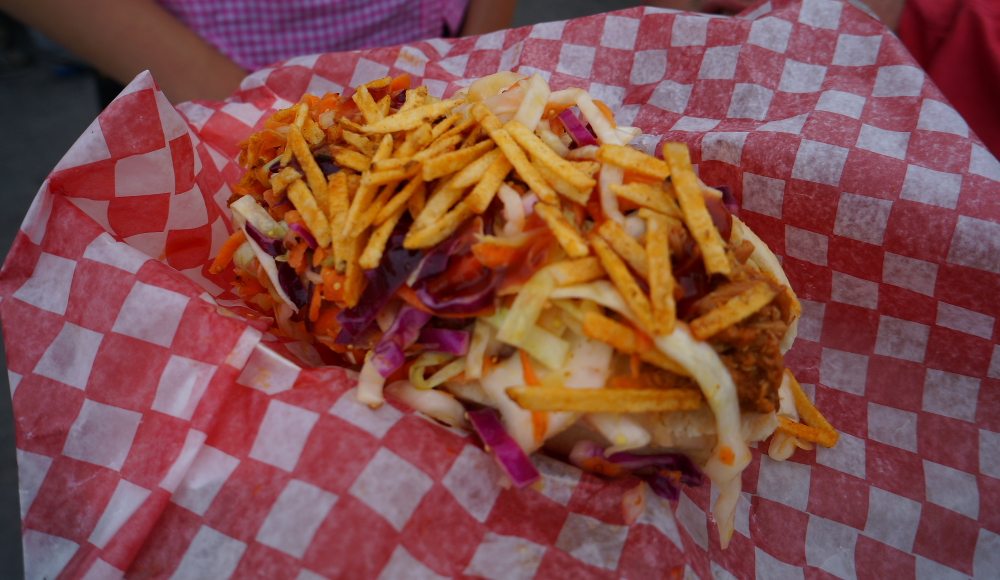 Wow- for $8, you can't do much better than this. A fully loaded puppy with so much pulled pork I could barely see the dog. Maybe a little sweet for my preference on the BBQ sauce, but I loved the smoky crunch of the hickory sticks.
Frankie Fettuccini Food Truck: Double Bacon Macn & Cheese (Parm, Cheddar, Mozz & 100 lbs of Bacon, $10)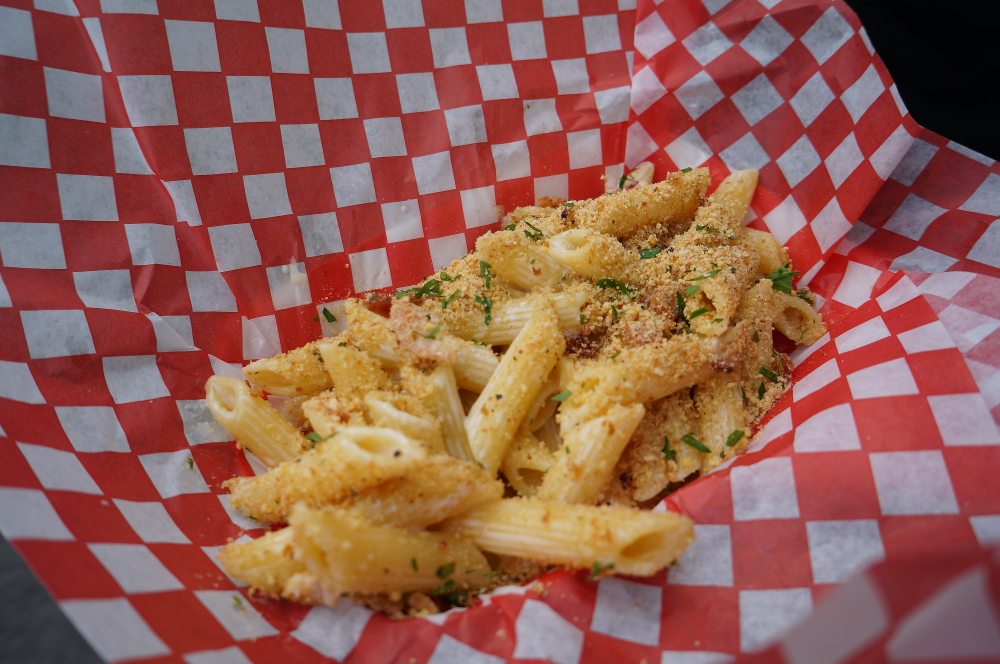 For the $10 price tag, I did think the sauce could have been more creamy, cheesy, and well, bacon-loaded (hey, the description did say 100 lbs!) but after all of the heavy stuff I'd eaten, it maybe wasn't a bad thing it was so light.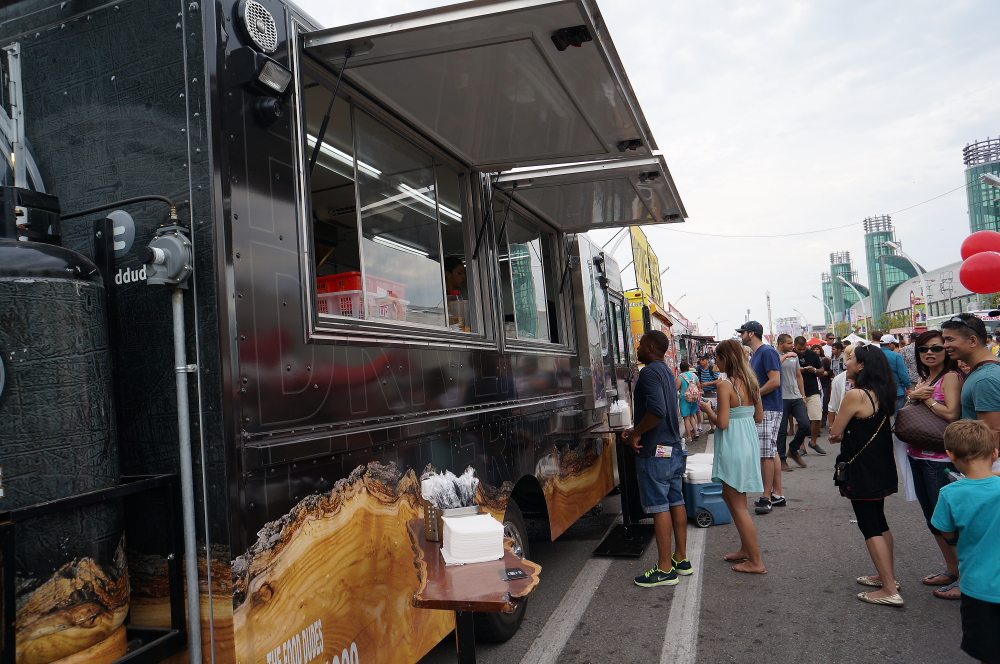 Overall, I'd say we had a very successful eating day at the Ex this year with equal parts gluttony and nostalgia mixed in for good measure.  While I don't think you can easily compete with some of the over-the-top eats that pop up in the food building every year, I think it's so great that the CNE is supporting our local street food scene with the Food Truck Frenzy.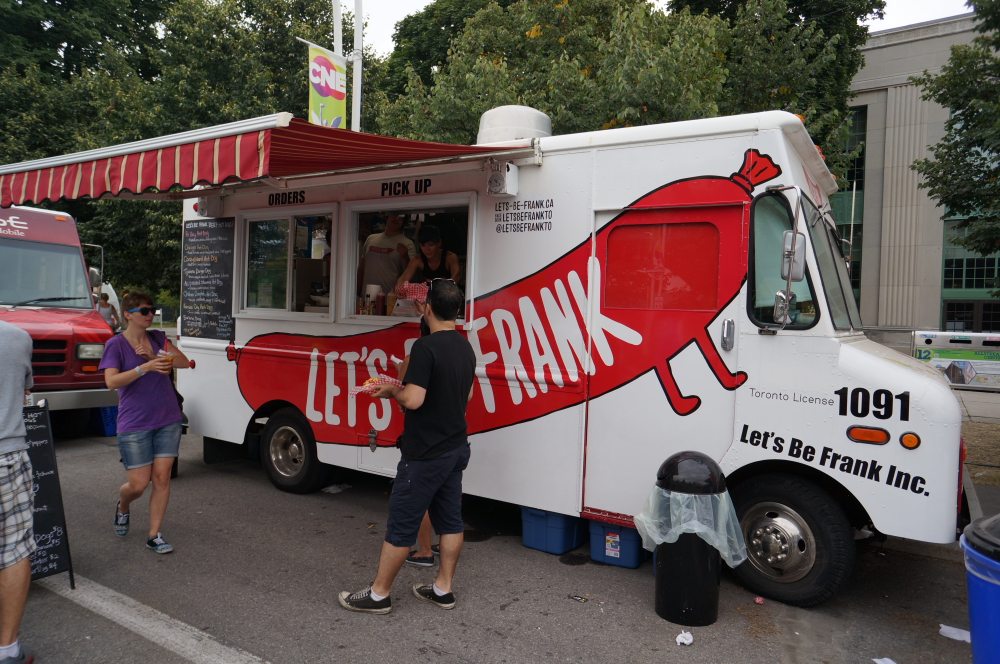 There are a lot of patrons at the CNE who likely have never been to or necessarily even heard of any of the "gourmet" food trucks in the city, so this is a great opportunity to introduce them to the concept of street food cuisine!  Thanks CNE once again for letting me relive my childhood and helping me send off summer with a big caloric bang. Next year, it's leaches, dog-collars and walkie-talkies, and maybe an extra stomach or two thrown in for good measure.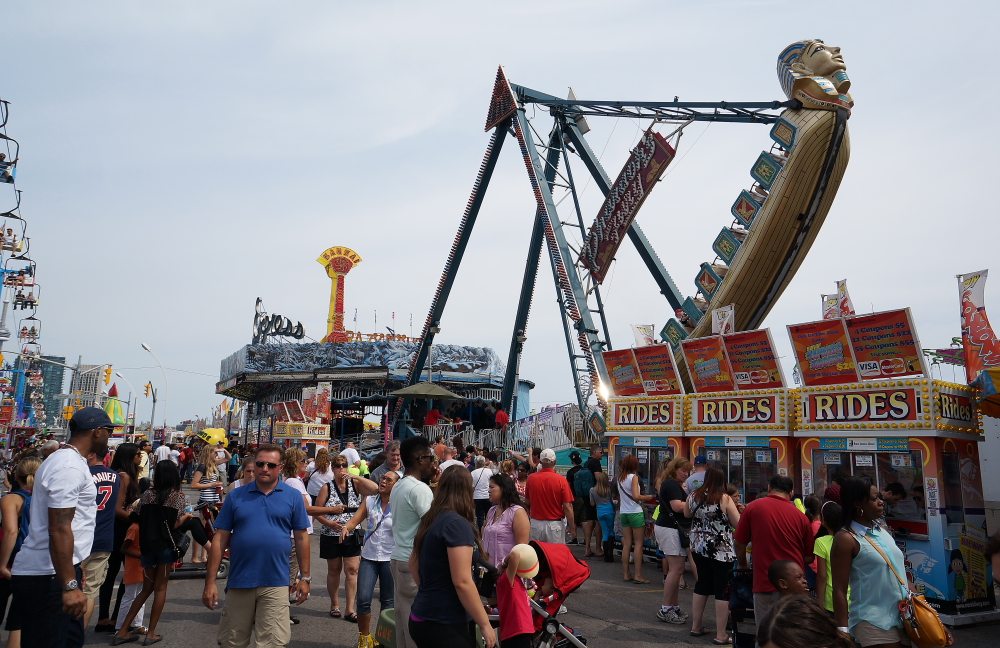 The CNE runs until Sept 2nd and there are lots of great things to see, do and eat. If you haven't made it out yet, grab your tickets today for this one-per-year iconic Toronto event!
Updated on April 2nd, 2016