Since the day my parents finally caved and added Food Network to our basic cable package, I have been watching and loving Nigella Lawson. Nigella embodies the pleasure-first approach to food that I built my entire brand upon. And honestly, I just love a woman who unapologetically sneaks into the kitchen in a silk nightie for one last midnight bite.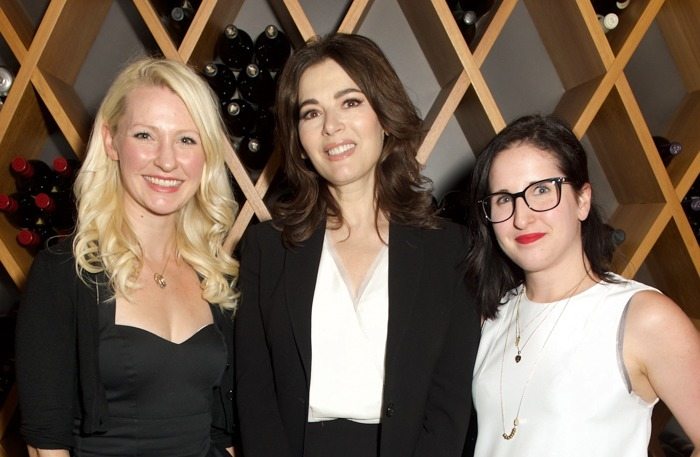 So when I heard that the domestic goddess herself was headed to Toronto for some exclusive appearances, I was keen on finding a way to meet her. Thankfully, for American Express (Amex) Platinum Cardmembers, the opportunity was just a short call to the Platinum Card Concierge away.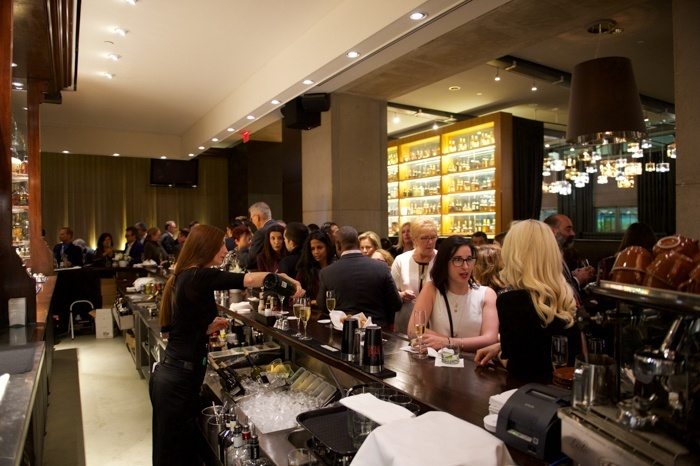 Photo credit: Amex
Being an Amex Cardmember has always had its perks, but it's never been tastier or more exciting for local foodies. The Platinum Card comes with exceptional travel, dining and entertainment benefits that only Cardmembers can access.. They also get to take advantage of a full time Platinum Concierge who handles everything from restaurant recommendations to shipping delicate wedding gowns for destination weddings. Talk about superior service!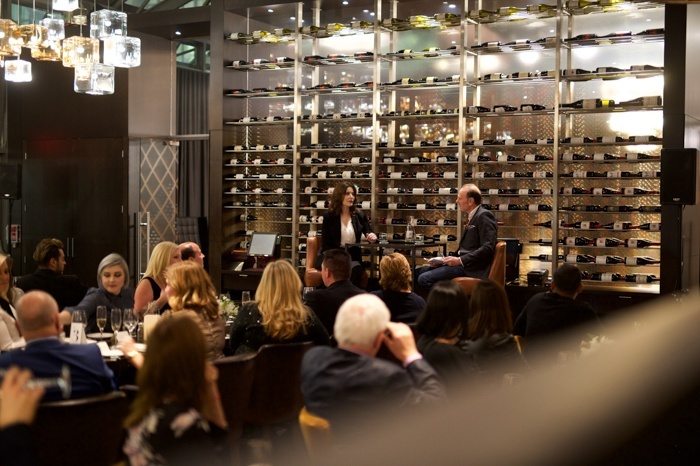 Photo credit: Amex
Foodies will particularly appreciate the Platinum Dining Program, which gives you access to more than 1,000 of the top restaurants around the world. Making your reservation through your Amex Platinum Card Concierge can also afford you special perks (like complimentary champagne) or unique favours (like flowers to impress your date!) Let's hope my fiancé is reading this post. As part of the Platinum Dining Program, members also get unique access to highly curated dining experiences that often include customized menus, wine pairings and celebrity chefs.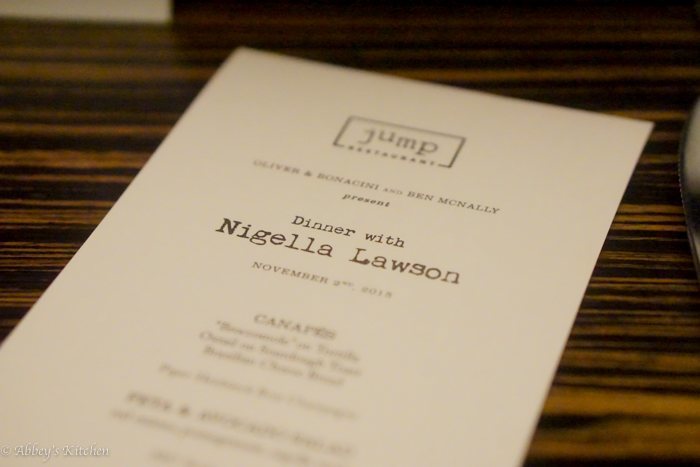 On Monday November 2nd, I had the pleasure of joining American Express at Oliver & Bonacini's downtown restaurant, Jump, for a meal by Head Chef, Anthony Walsh and an exclusive book signing by Nigella herself.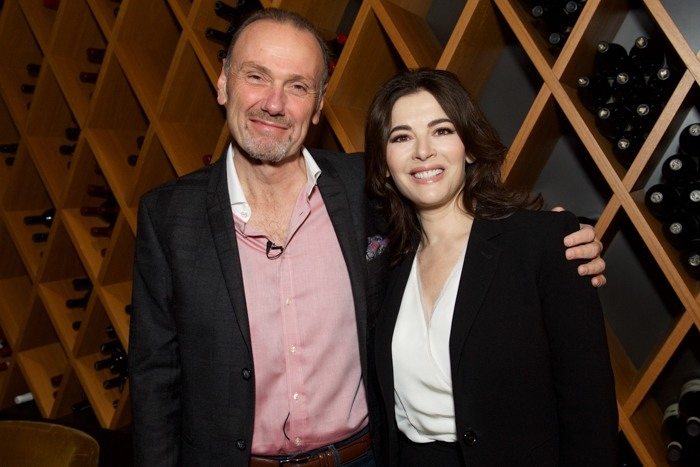 Photo credit: Amex
The evening kicked off with a Q&A with Nigella and Oliver & Bonacini partner, Michael Bonacini. Here are some quick facts I learned (and love) about Nigella.
1.She keeps tea bags, maldon salt and English mustard in her purse with her when she travels.
2.She doesn't believe specialty diet labels like vegan or gluten free are necessary as they often make people feel they are depriving themselves of something, which they later feel the need to binge on. She has been making gluten free cakes for a long time before they were popular, not because they are gluten free, but because she often just loves the flavour of them.
3.She is a firm believer in fat. My favourite quote from the night: "Fat is moisturizer for the insides." Love it.
All that talk of fat, cake and specialty salts really got me hungry. Check out the delicious meal Chef Walsh prepared, inspired by the recipes in the book.
Nigella Lawson Meal
"Broccomole" on Tortilla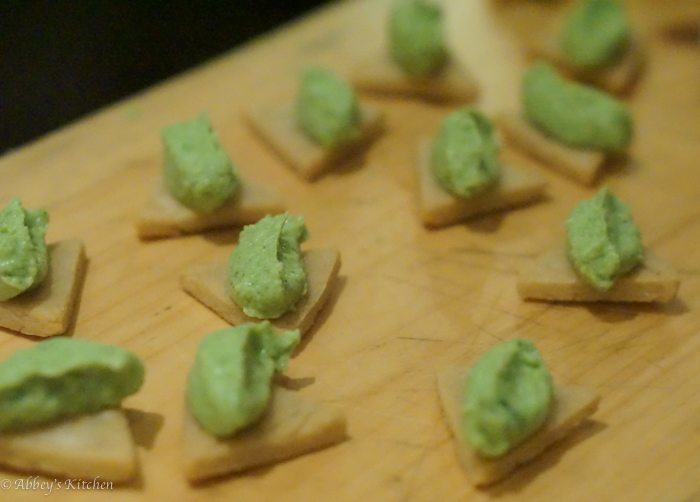 Oxtail on Sourdough Toast
Brazilian Cheese Bread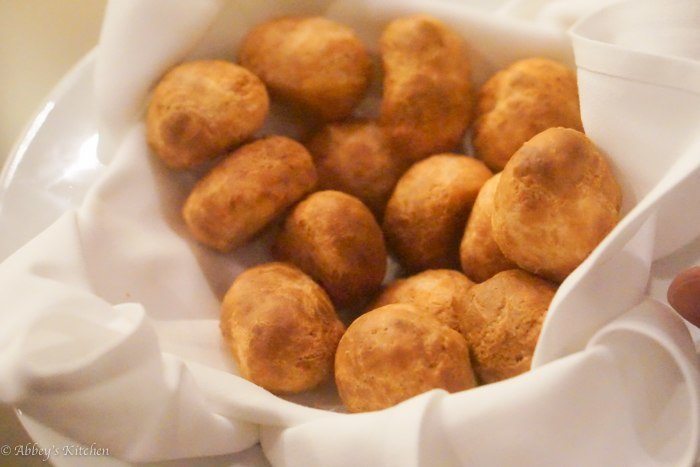 Feta & Avocado Salad
Red Onions, Pomegranate, Nigella Seeds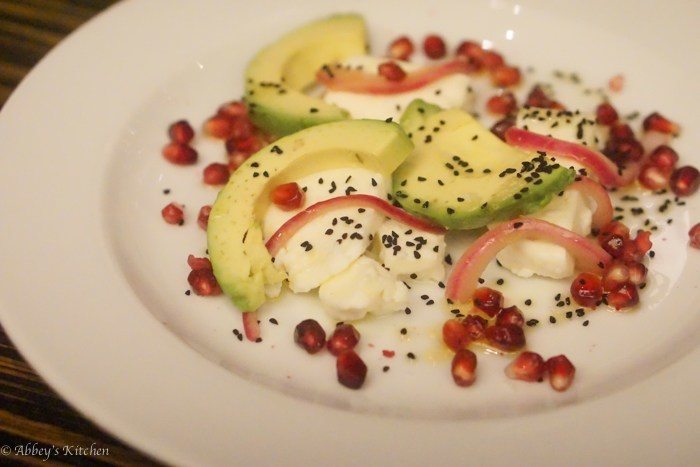 An absolute dream on a plate with a wonderful balance of salty, sour, sweet and luscious flavours.
Red-Cooked Chicken
Cuban Black Beans, Steamed Rice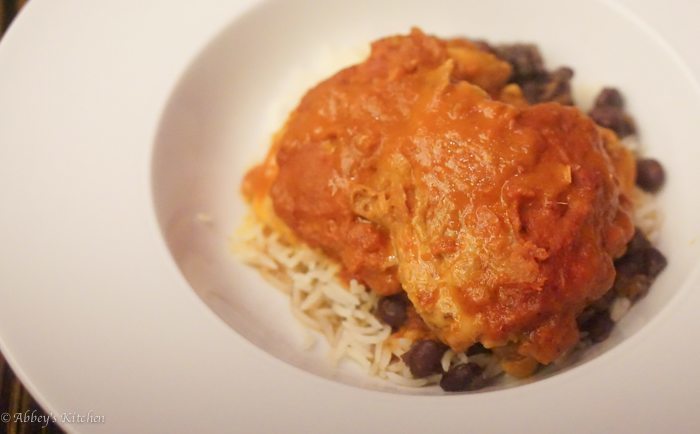 Spicy, tender and very flavourful.
Lemon Pavlova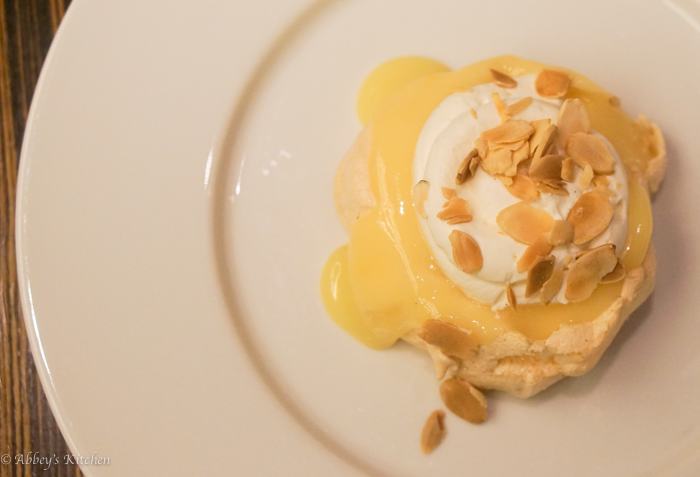 Honestly, this was the best pavlova of all time. My go to chocolate pavlova recipe is Nigella's recipe, so I'm excited to try this lighter version too.
Following dinner, everyone got a chance to take a picture with Nigella Lawson and take home their own signed copy of her latest book, Simply Nigella. What a lovely end to an exciting night.
Miss out on this exclusive event because you're not yet an Amex Platinum Card member? There are still an endless number of excited opportunities ahead. Check out the link here to learn more about the program and the unique experiences it offers foodies, and if you're already a Platinum Cardmember, log onto the Platinum Website to access exclusive perks and upcoming experiences
This post was sponsored by Amex Bank of Canada.  The views and opinions expressed in this blog, however, are purely my own.
Updated on May 8th, 2019