On Saturday September 26th, Evergreen Brick Works was home to the Asado BBQ event (#feelthefire)- only the hottest SOLD OUT fundraiser of the season with proceeds going towards supporting Evergreen's work to create greener, healthier cities! Like I've said before, who doesn't love attending a food filled event in support of a good cause?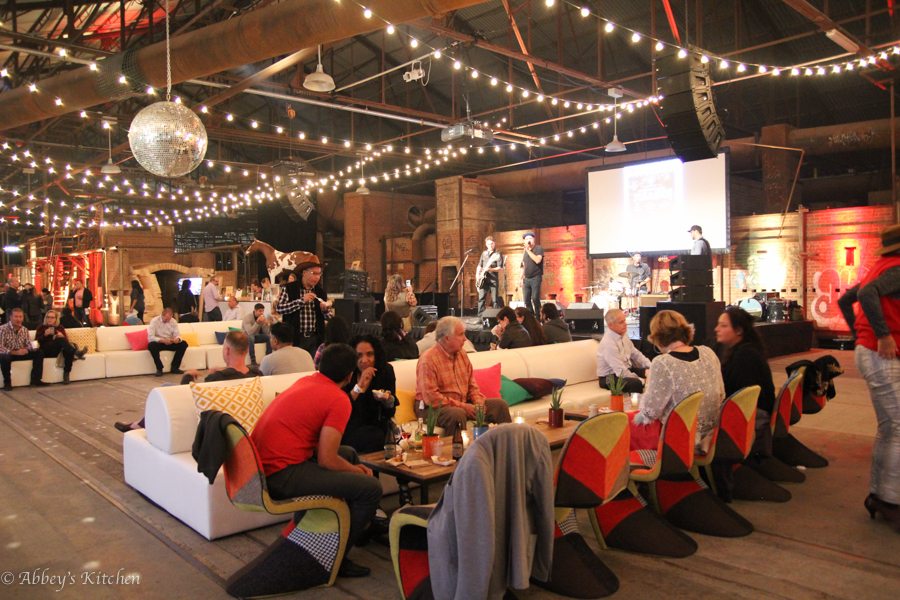 As summer comes to and end, there is no better way to say goodbye to summer than with an amazing BBQ event! I was lucky enough to be at the Asado BBQ from start to finish as I was host to the night's festivities at the main entertainment stage. And while I may have been "at work", I was also there to eat, tasting my way through the festivities between my stage duties.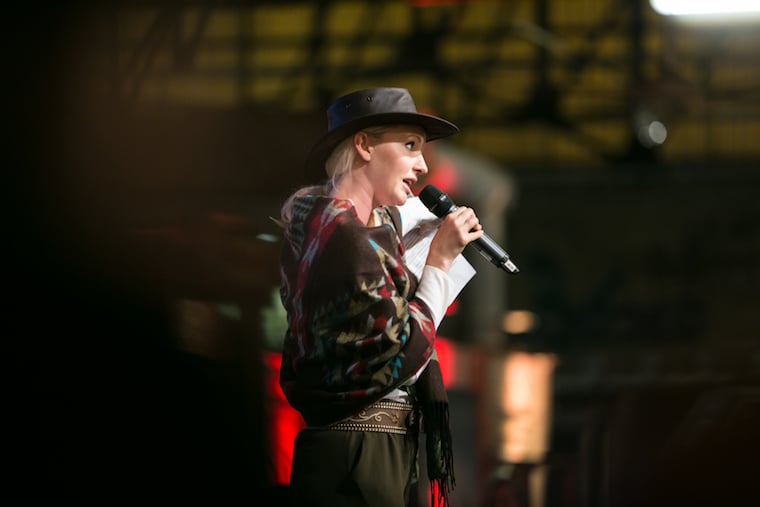 Photo Credit: Rick O'Brien
Guests were able to dance the night away under the stars to live music, take a ride on the mechanical bull (after a few drinks, if you know what I mean) and bid on some amazing silent and live auction items.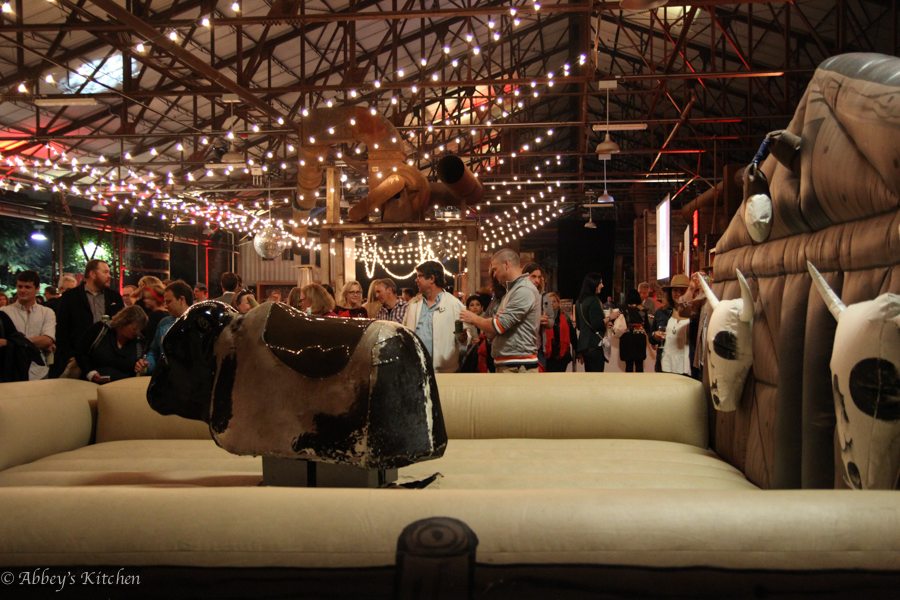 All of the proceeds from the evening went to support the amazing work Evergreen Canada does, meaning everyone who came to Asado BBQ (or bought a ticket) was directly supporting these amazing things:
•Getting over 4,000 kids to learn and play in nature at Evergreen Brick Works
•Investing over $3 million to support Ontario farmers and local food producers
•Planting over 33,000 trees and wildflowers in cities across Canada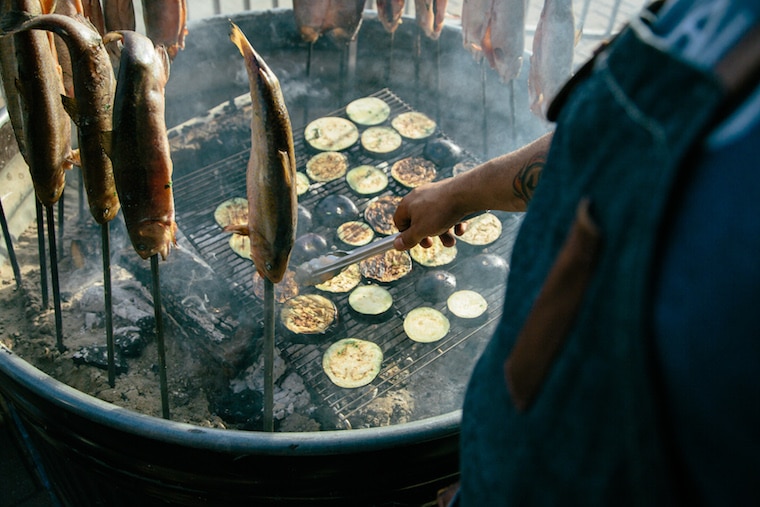 Photo Credit: Rick O'Brien
40 top Ontario chefs took part in this foodielicious event- and in teams these culinary masterminds grilled up a bounty of farm-fresh food over dramatic open-air parrilla barbeques. Each dish was paired with Muskoka Brewery craft beer (I love Muskoka Brewery don't you?), signature cocktails and wine for a delectable all-you-can-eat-and-drink experience.
Check out the yummy drinks that were served up all night long!
Muskoka Brewery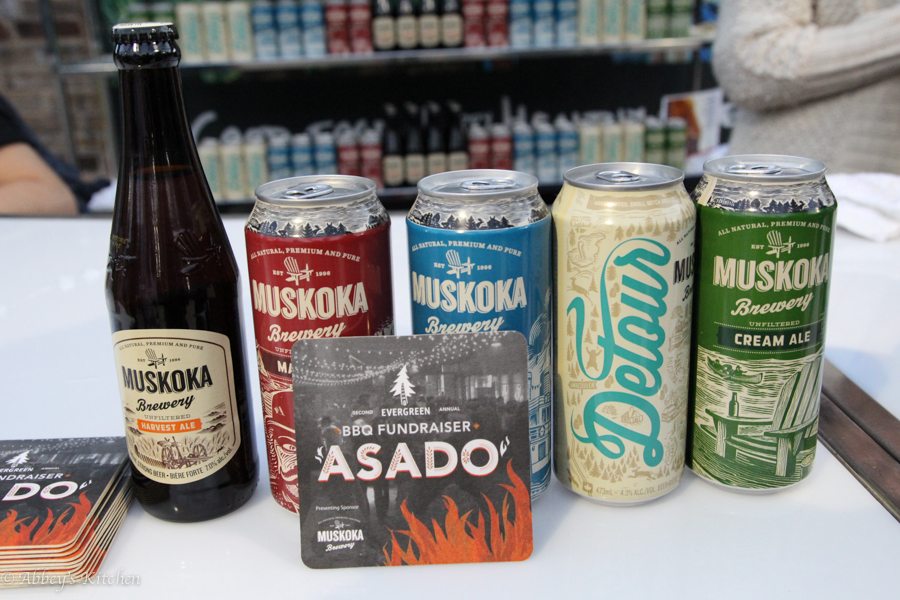 Muskoka Brewery was a sponsor of the event and had a lovely selection of their beer available all night long- they also served up a special Asado jalapeno cream ale which was delicious!
Pommies Cider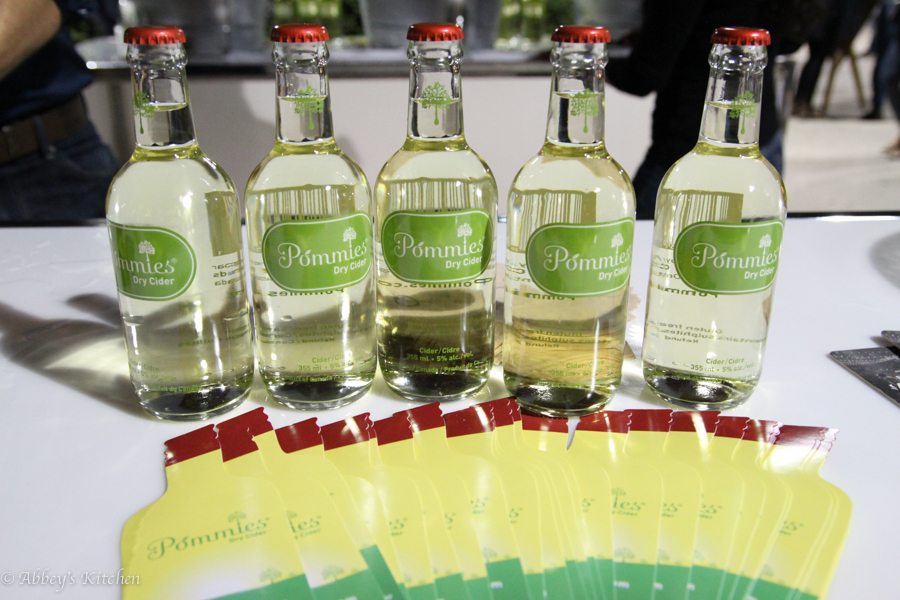 So here is the scoop about the evenings eats. The 40 Top Chefs (including Celebrity Chef Brad Long of Cafe Belong and my girl Lisa Sanguedolce from Le Dolci) were grouped into teams (teams were organized by main ingredients) and each team came up with one or more dishes using the main ingredients that their team represented. The teams for the night were: Team Chicken, Team Cheese, Team Octopus & Lamb, Team Pork & Squash, Team Beef & Veggie, Team Pork & Pumpkin, Team Chicken & Eggplant, Team Lamb & Corn, Team Trout & Eggplant, Team Lamb & Squash, Team Chicken & Plantain, Team Ducle and last but not least Team Dessert. Let's just say there was a lot of amazing eats at Asado BBQ.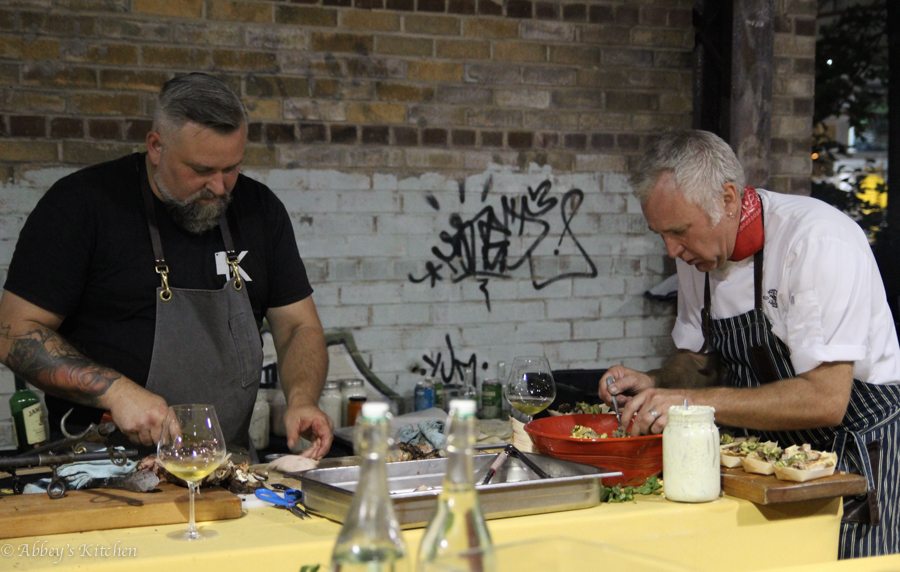 Take a look at a few of my favourite bites from the evening (I assure you, every single dish I tried was amazing- cudos to the 40 top chefs who cooked the night away in support of a good cause).
Team Pork & Squash – Zane Caplansky (Caplansky's), Shauwn Edmonstone (Bruce Wine Bar), Renee Bellefeuille (FRANK Restaurant), Jason Rees (Baju BBQ):
Slow Smoked Grilled Willowgrove Hill Pork Loin
Johnnycake, Slaw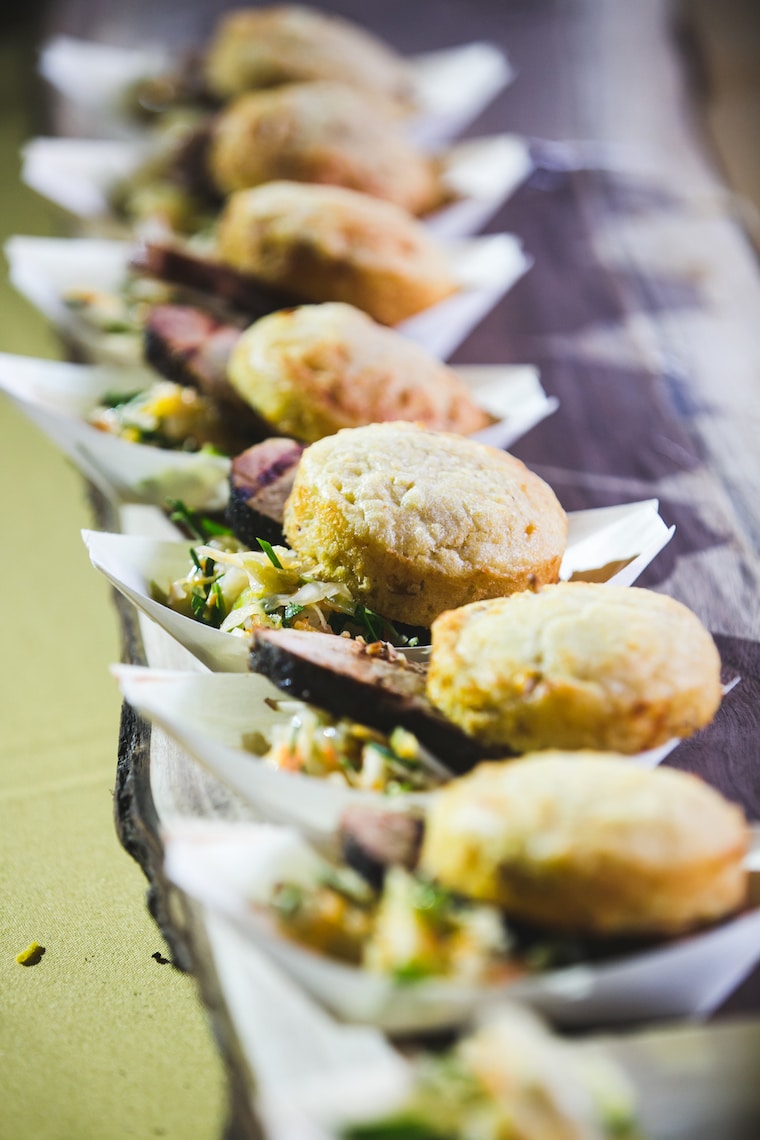 Photo Credit: Rick O'Brien
Team Pork & Pumpkin – Ariel Coplan (Thoroughbred Food & Drink), Rossy Earle (SupiCucu), Joel Solish (Culinary Creative), Jose Hadad (Mad Mexican):
Willowgrove Hill Pork Belly
Charred Scallions, Pepitas, Ember Carrots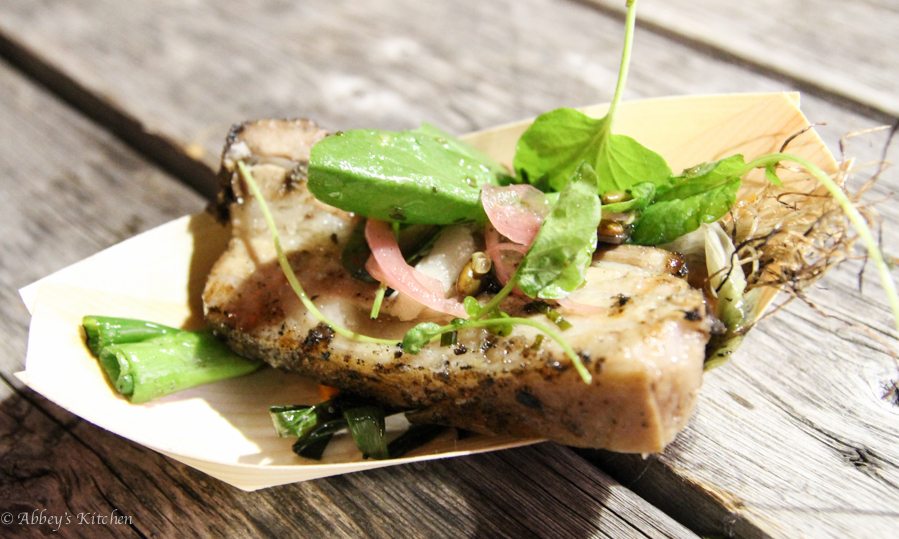 Pumpkin on Crunchy Aerpas
Queso Fresco, Pebre, Diablos Fuego, Caramelized Orange and Rosemary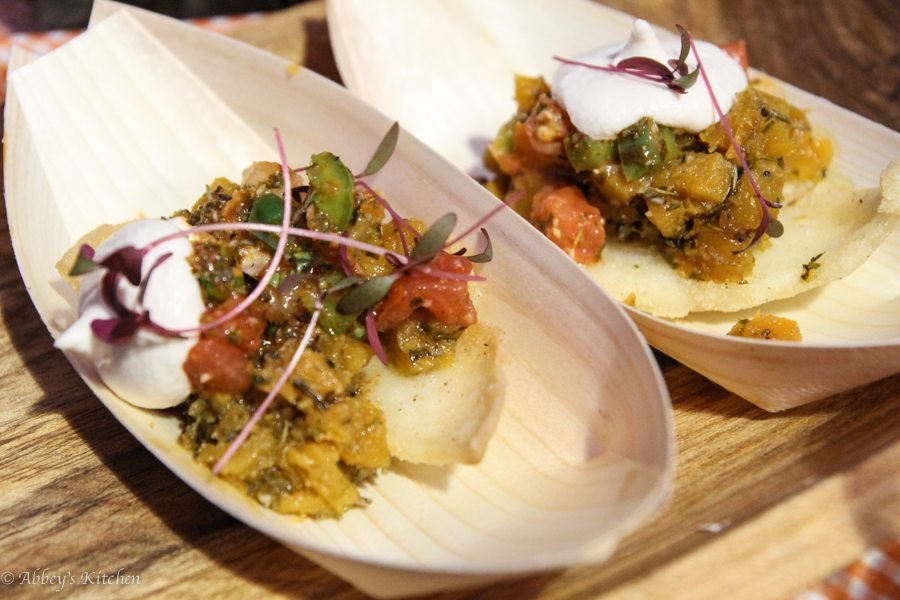 Team Chicken & Eggplant – Alex O'Shea (Stratford Chefs School), Yva Santini (Pazzo Taverna), Ryan O'Donnell (Mercer Hall Inn), Courtney Zettler (Stratford Chefs School), Tim Larson (The Red Rabbit):
Chicken Chorizo & Spatchcock Chicken
Chimichurri, Salsa Criolla, Corn Tortilla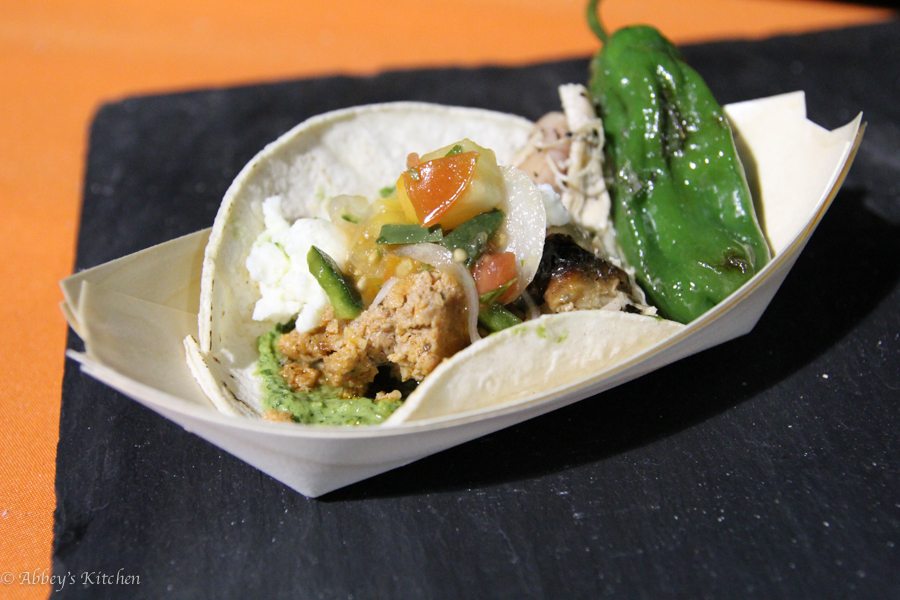 Team Lamb & Corn – Brad Long (Cafe Belong), Charlotte Langley (Scout Canning), Steve Mitton (Murray Street Kitchen):
Lamb Sumac Flatbread
Fresh Yogurt, Wild Mint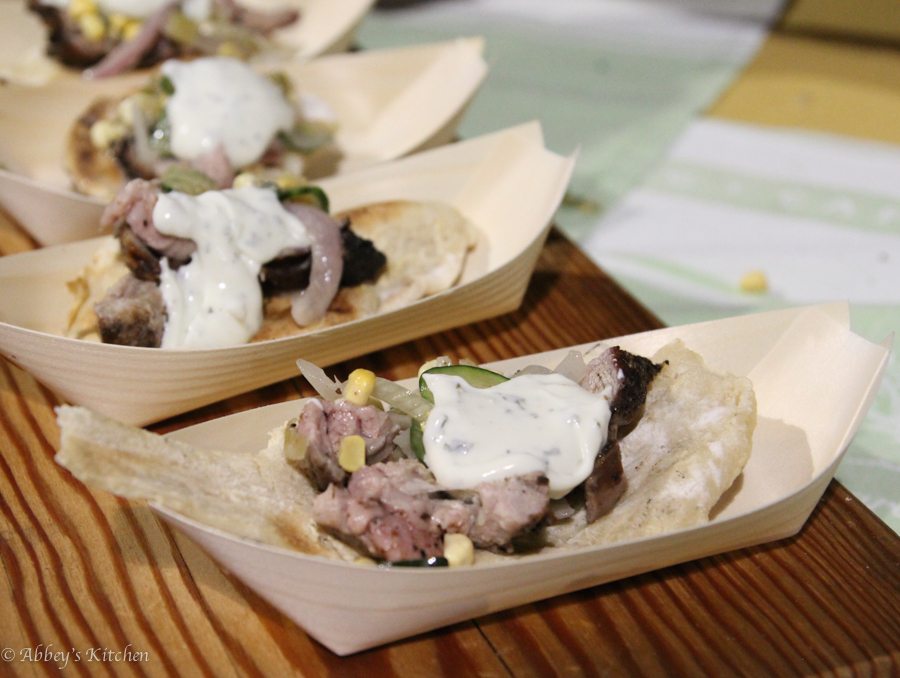 Team Dulce – Lisa Sanguedolce (Le Dolci)
Tres Leche Cake with Condensed Milk and Cream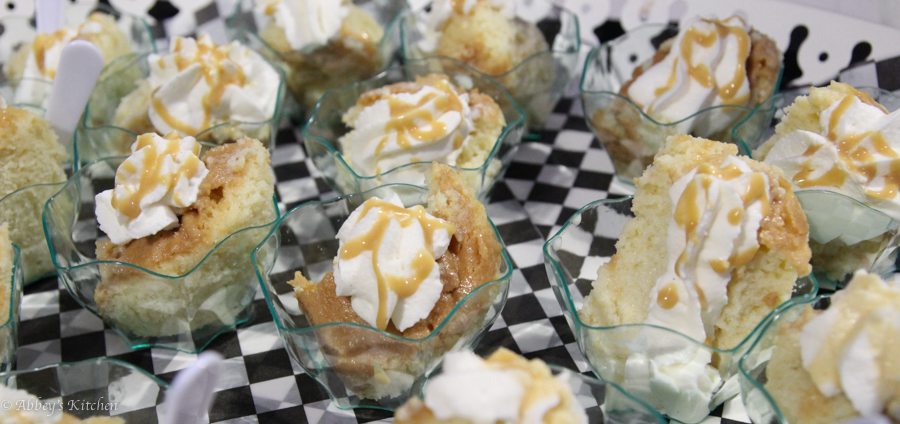 Team Dessert – Tanya Kelly (Blunt Roll), Andrea Greyerbiehl (Azzurra Trattoria), Leona Nyman (Azzurra Trattoria), Miriam Streiman (Mad Maple), Rheanna Kish (South Georgian Bay Community Cookbook Project):
Suspiro Limeno with Palvorones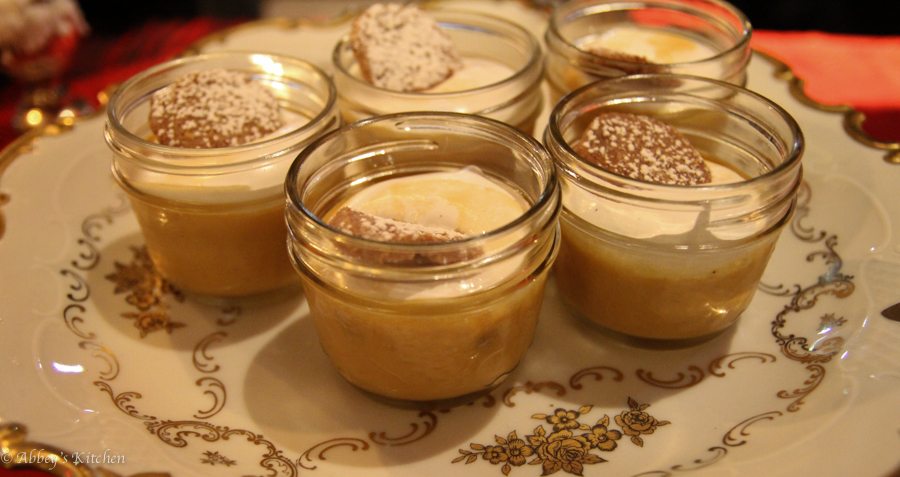 Let's just say I was in a bit of a food coma after the night was through!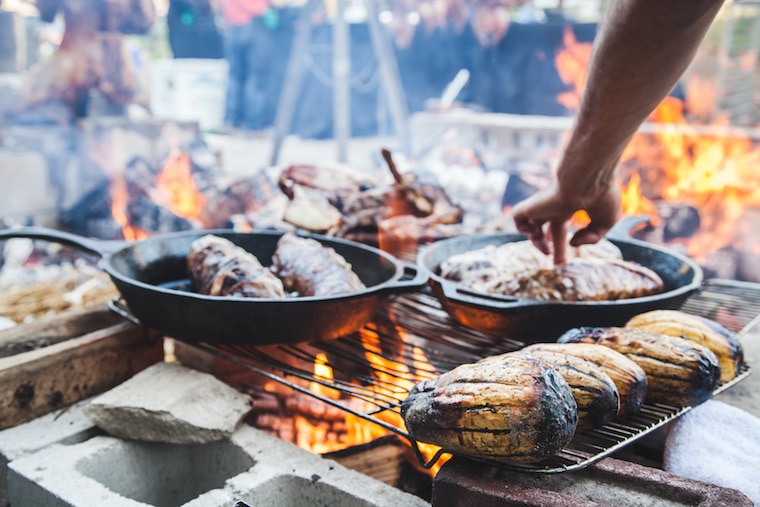 Photo Credit: Rick O'Brien
The Asado BBQ fundraiser event was a huge success and satisfied the appetites of all of the foodies that were in attendance (the food was a level beyond delicious)! Check out more about Evergreen Brick Works here, and check out all of the amazing work Evergreen Canada is doing to make our country a better and more beautiful place here! I can't wait to see what BBQ theme Evergreen has in store for us next!
Disclaimer: The preceding meal was complimentary, however, as always, all opinions are genuine. 
Contribution by AK Taster Christina Bieniek
Updated on May 8th, 2019