For those of you who missed my 2014 overview and description of this year's Night Market by the Stop, I suggest you stop, go back, read that, and then come back here.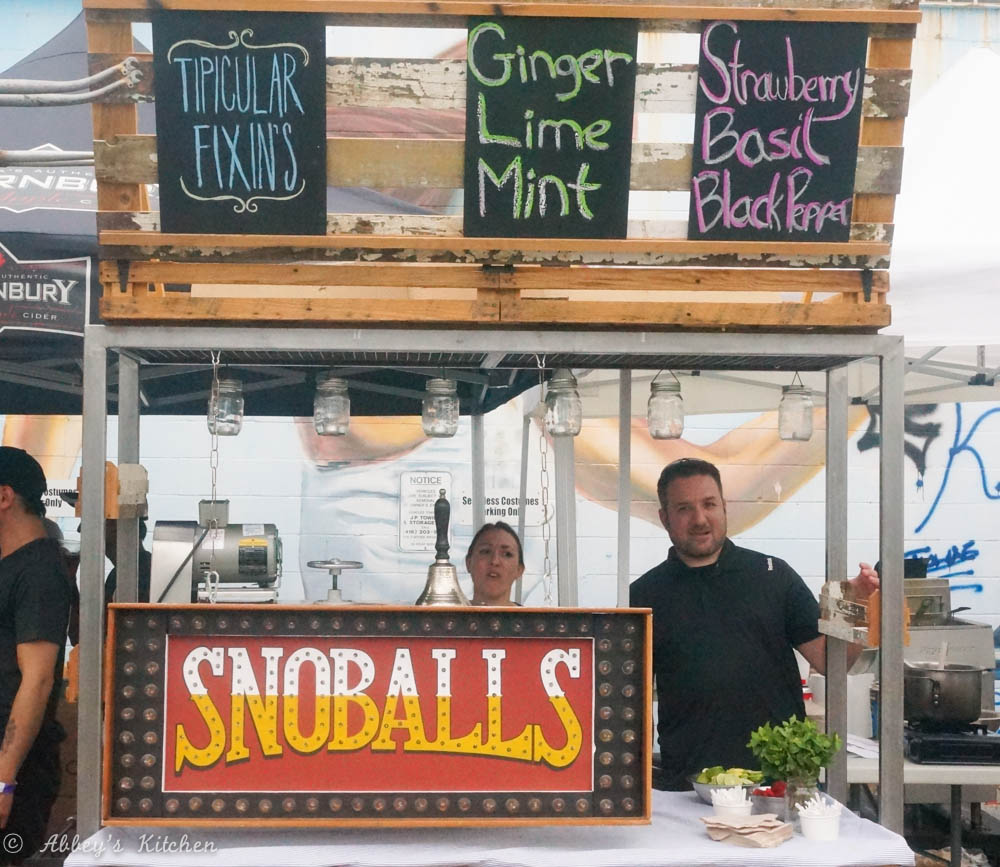 Believe me, you won't want to miss the gastronomic adventures I got up to on the 1st night (Tuesday June 17th).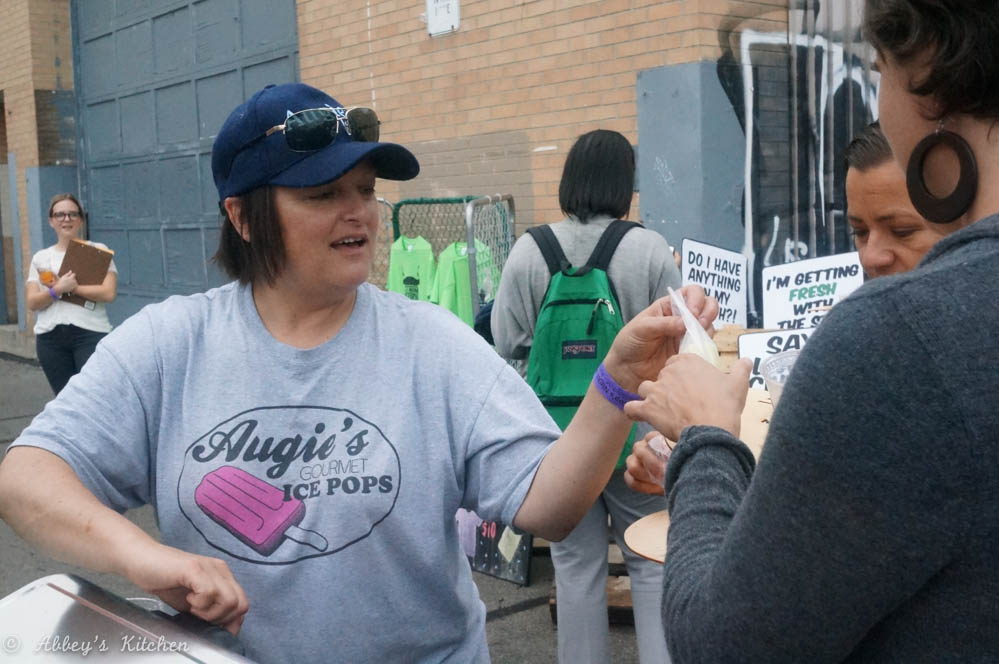 After that, I suggest you grab a quick snack (something with fibre and protein to curb cravings), and get ready for round two of food porn delight. Trust me on the snack tip.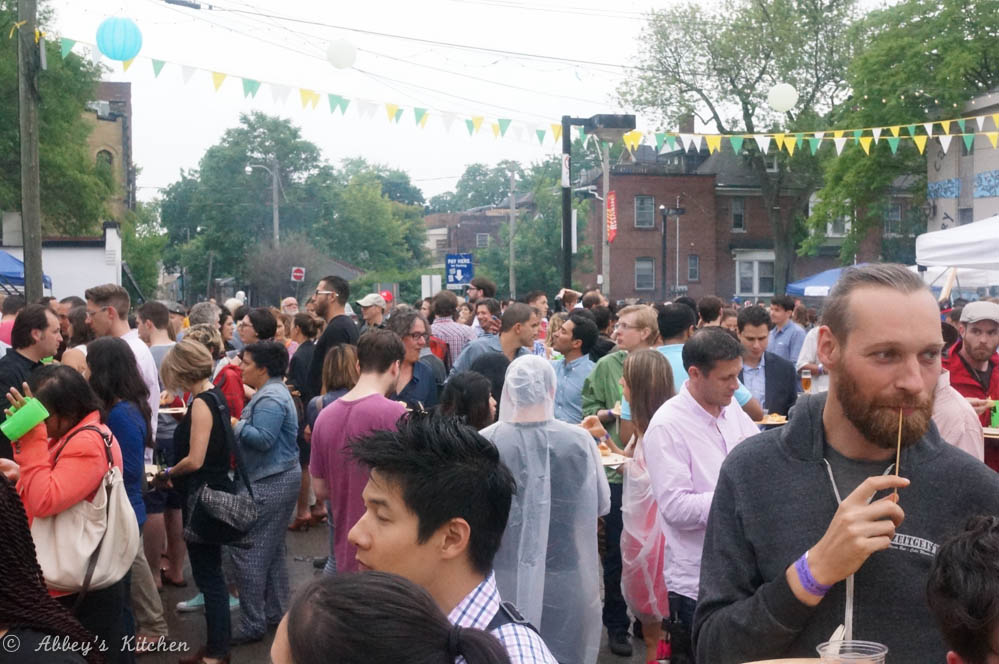 Night two was just as much fun as the adventures the night before. It rained (again), but not nearly as badly as the hurricane-like storm we had the night before.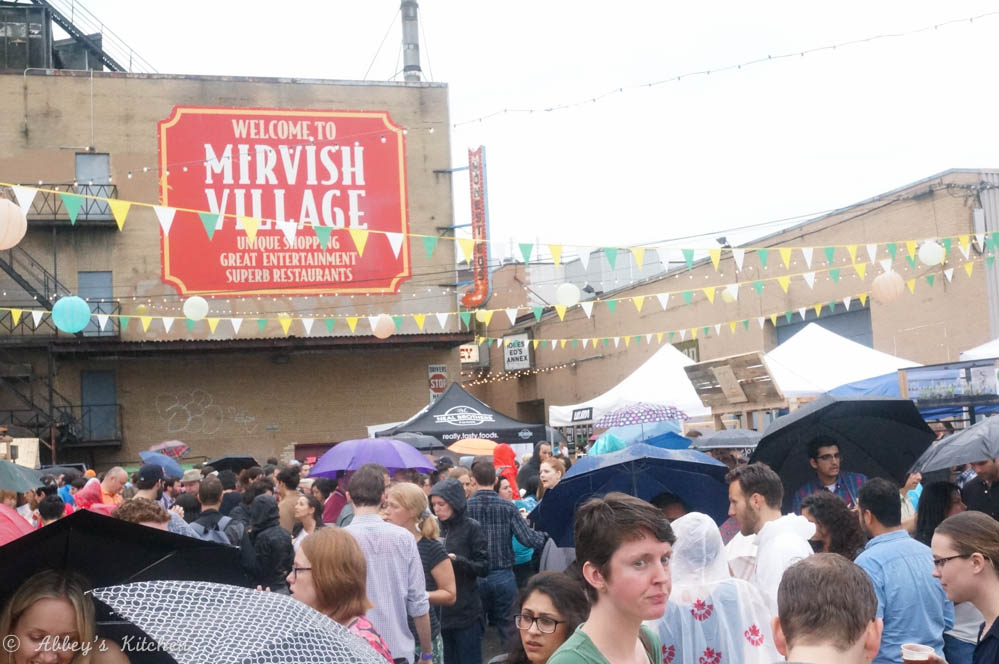 This time, I also came prepared with an Honest Ed plastic rain cover and a bag for my camera. Needless to say, I woke up the next morning with a headache and a pretty sore throat.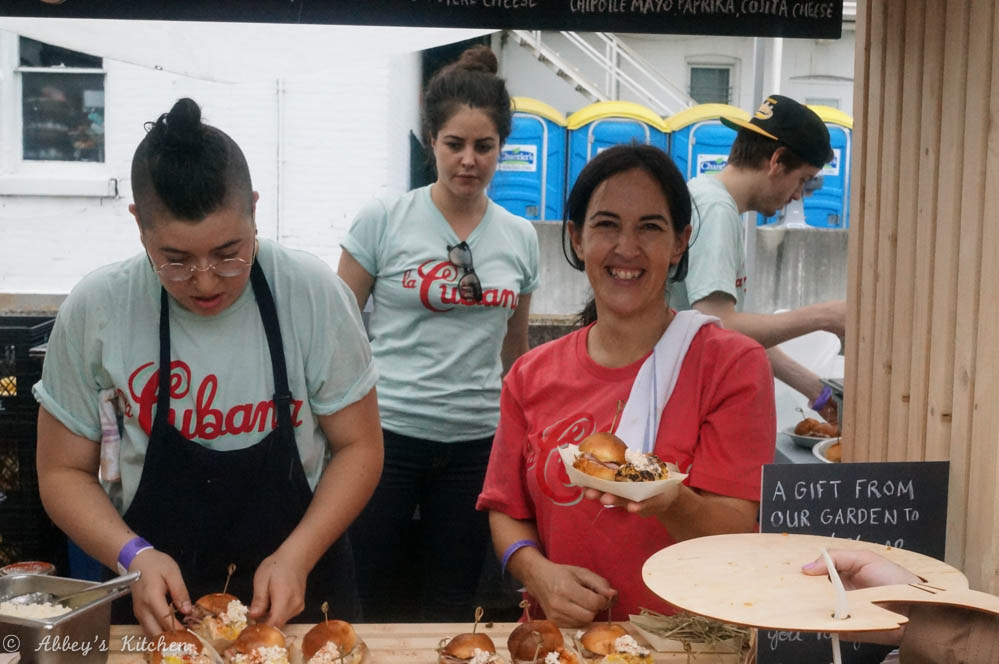 Was is it worth it? You bet.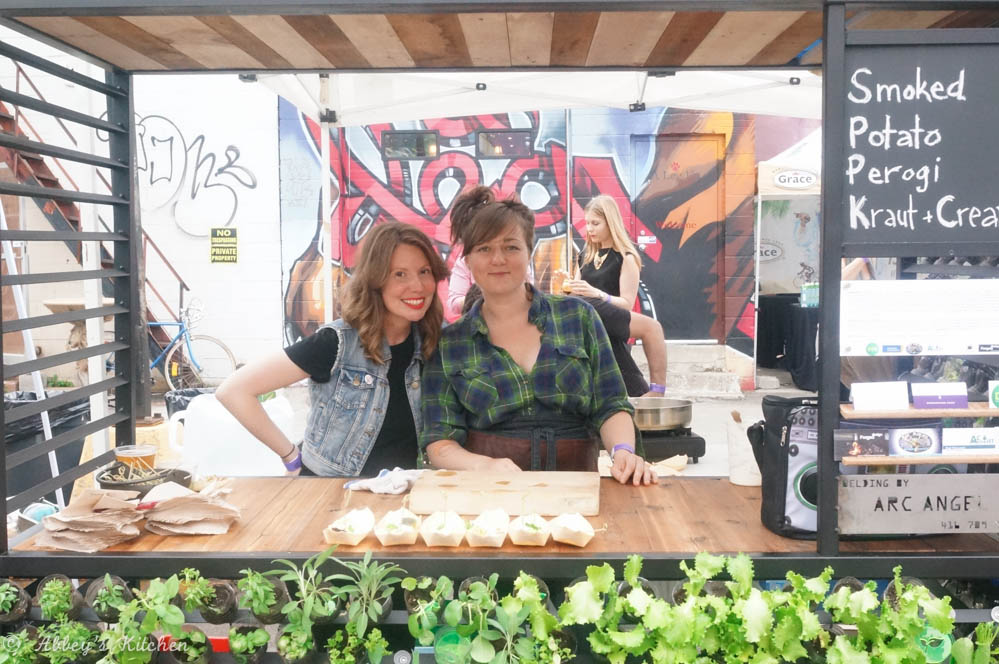 Welcome to day two (Wednesday June 18th) of my Night Market Eating Adventure.
Jamie Kennedy
Griddled Grandview Farms Grass Fed Beef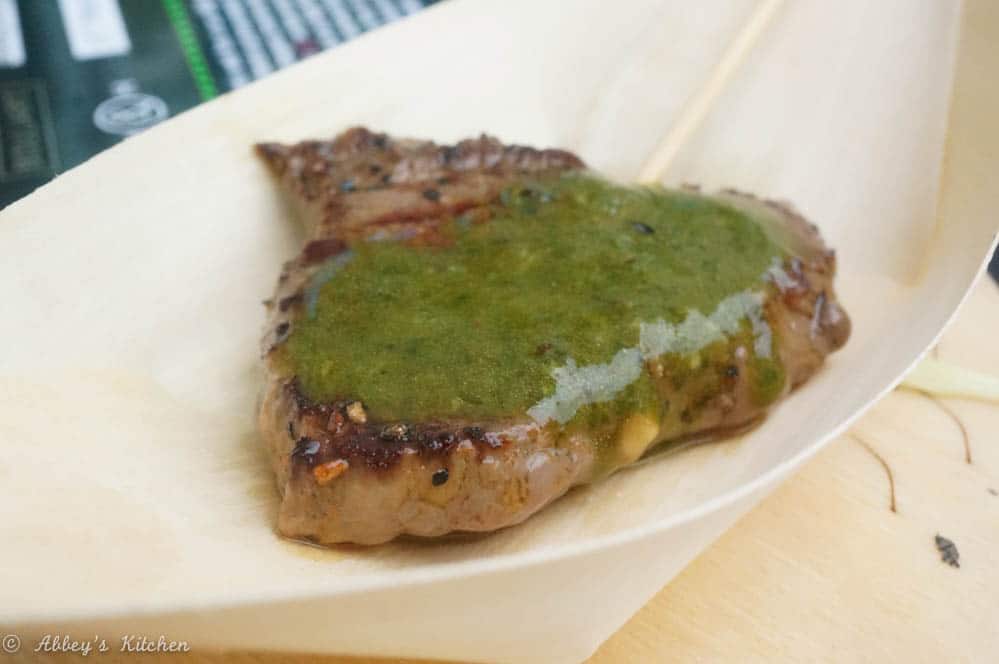 Snakes and Lagers
Beef Corn Dogs with Housemade Mustard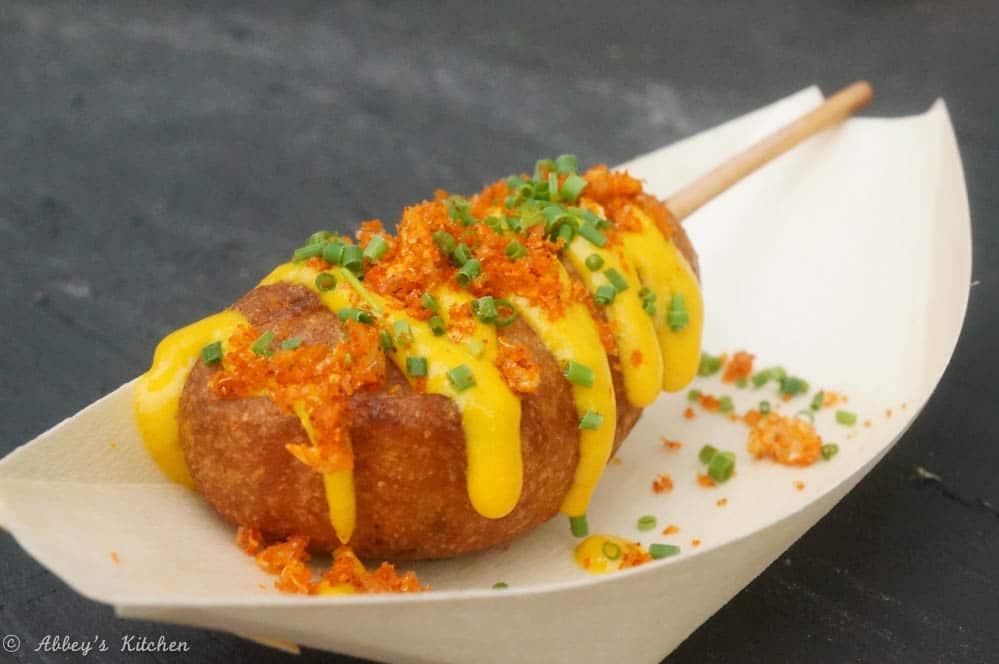 Hey Meatball
Meatball Banh Mi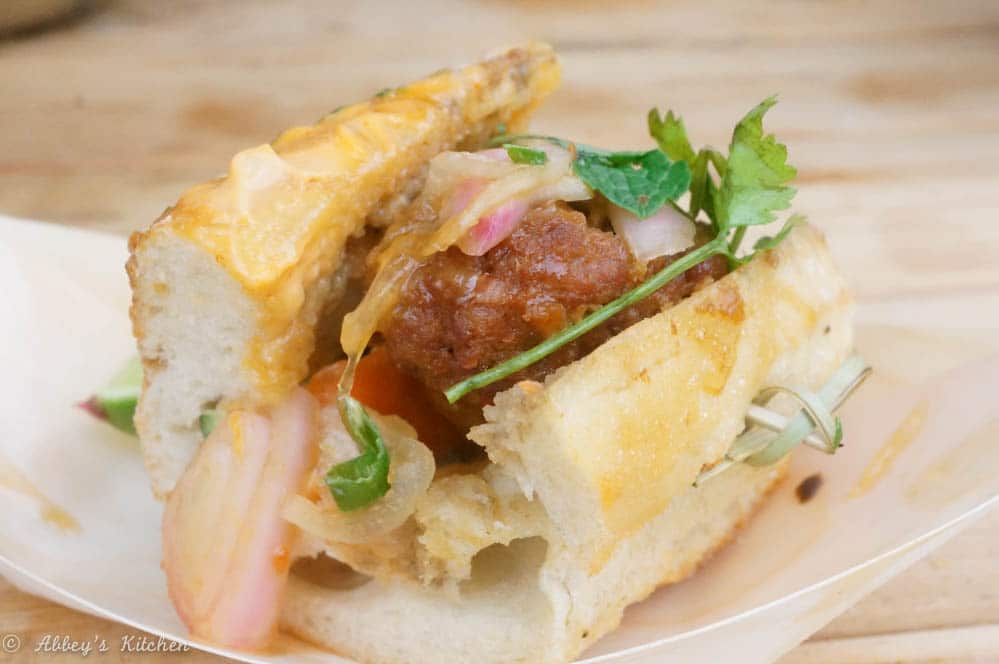 Reunion Island Coffee
Cold Brew Coffee with Tonic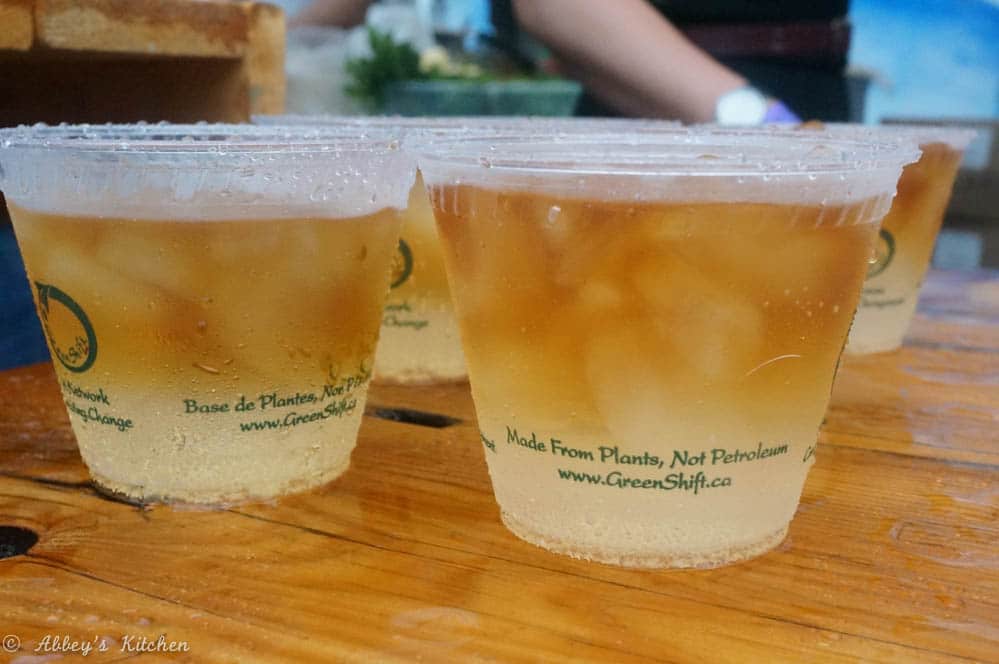 Yours Truly
Salt Cod Inari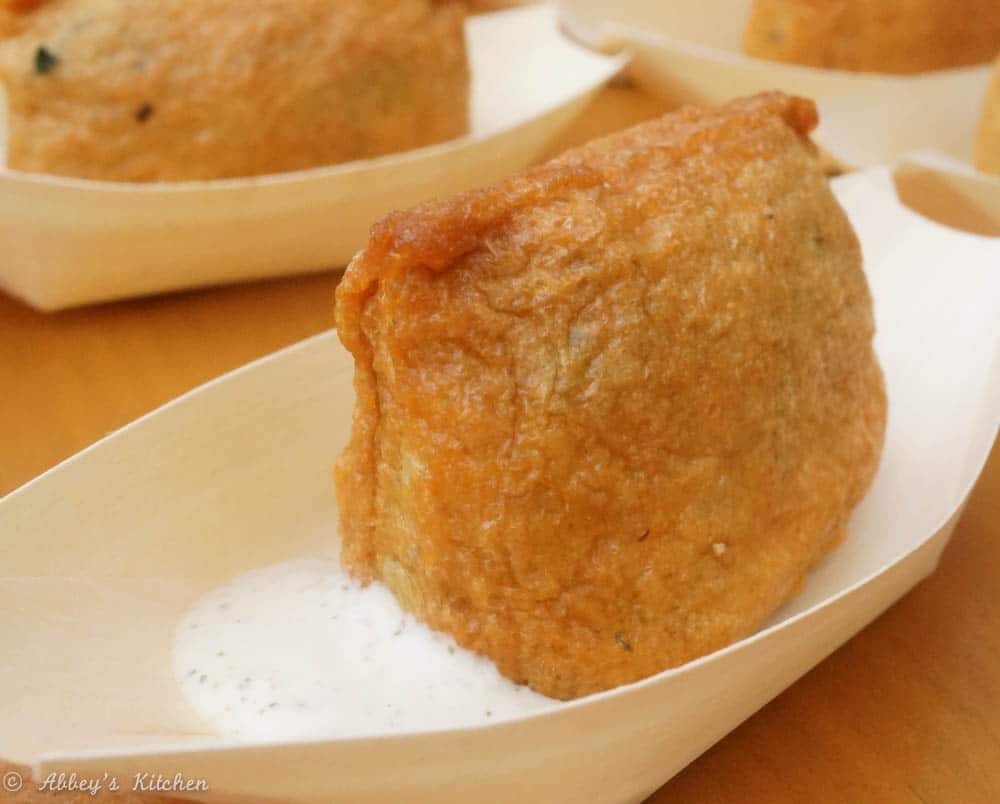 Yours Truly
Garlic Knots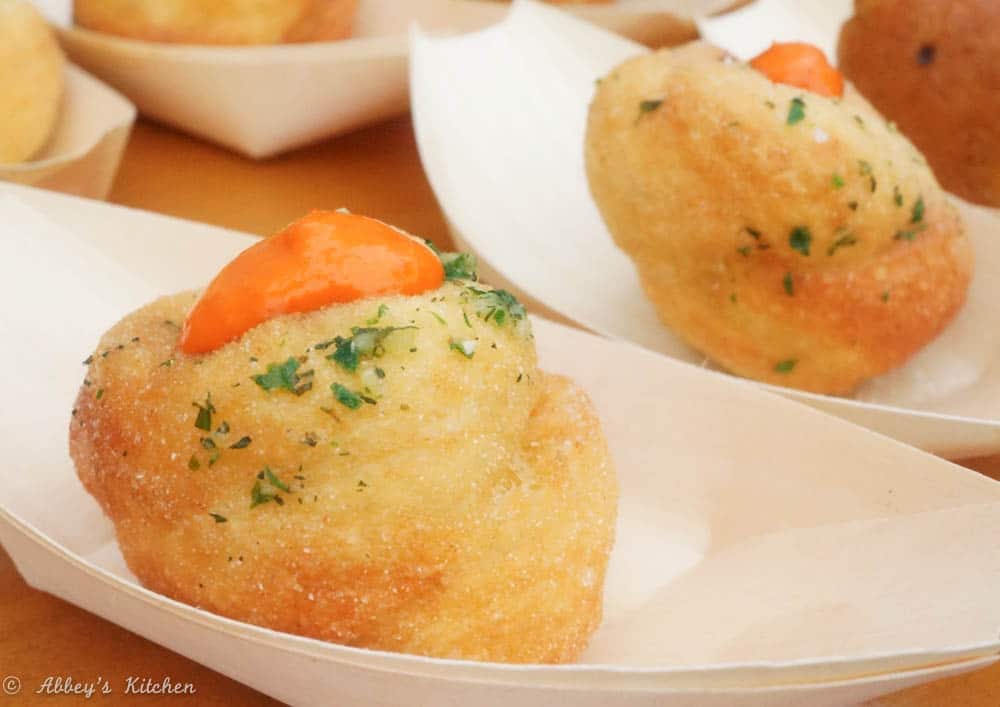 Maizal
Ensalada de Nopal Taco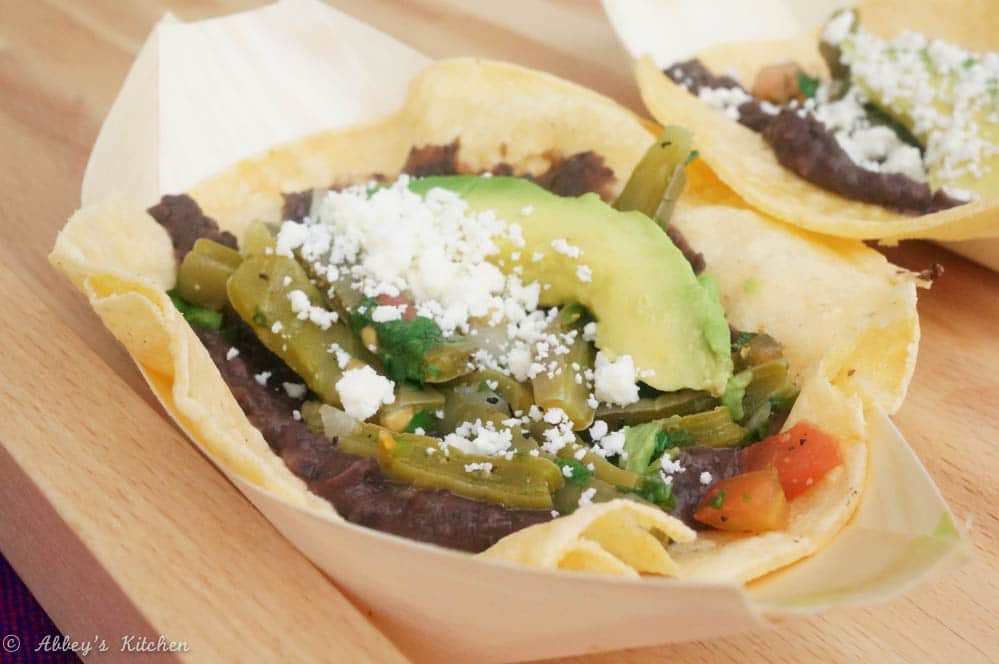 This End Up
Adobo Pork, Umami Yogurt, Asian Slaw on Boulart Roll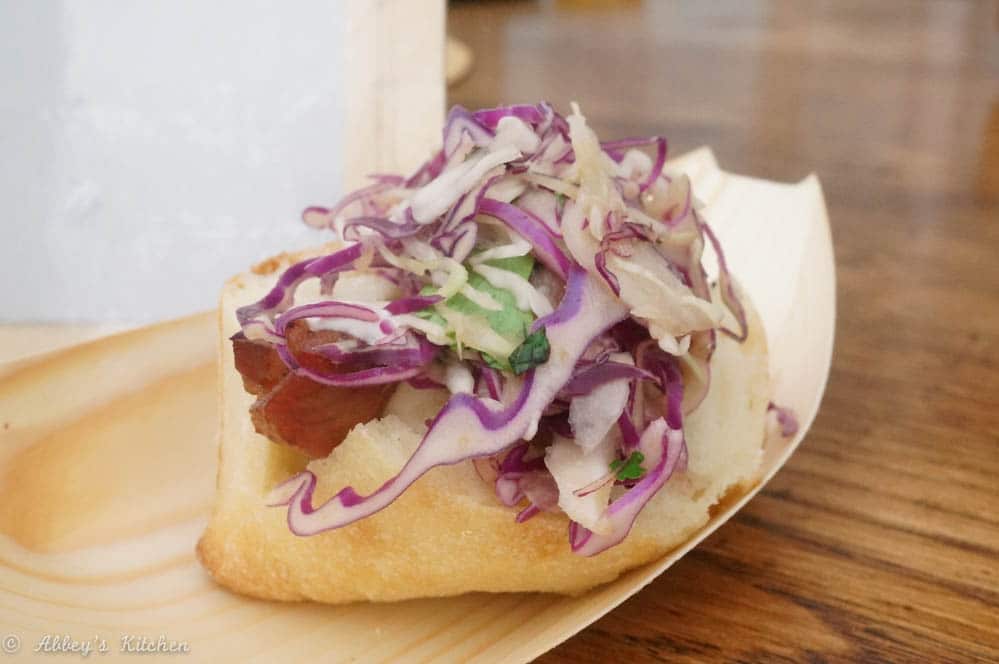 Tipicular Fixin's
Southern Snowballs with Strawberries and Mint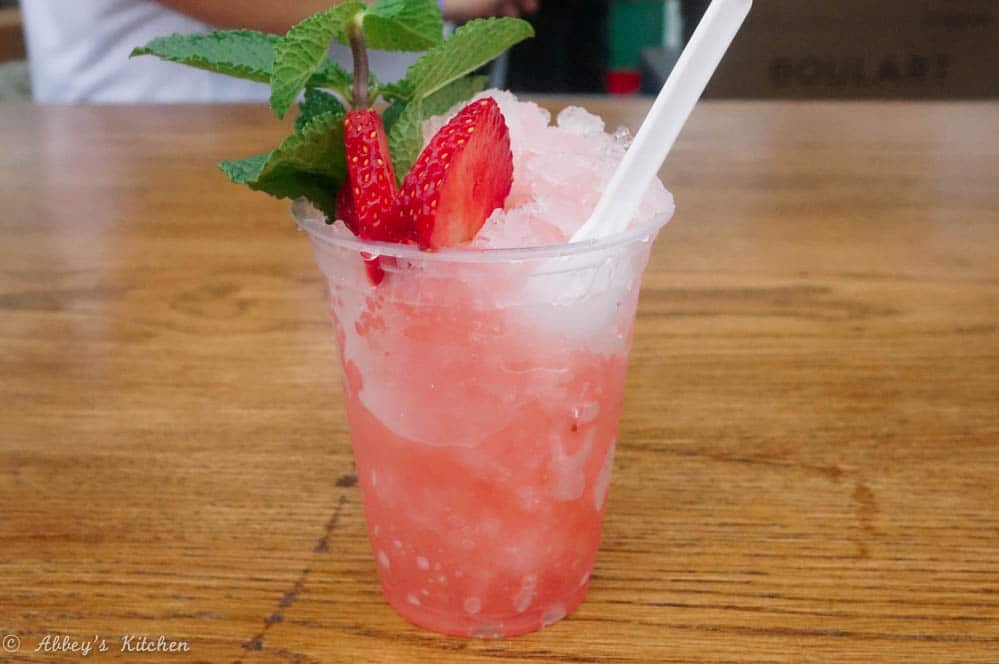 Torito
Churros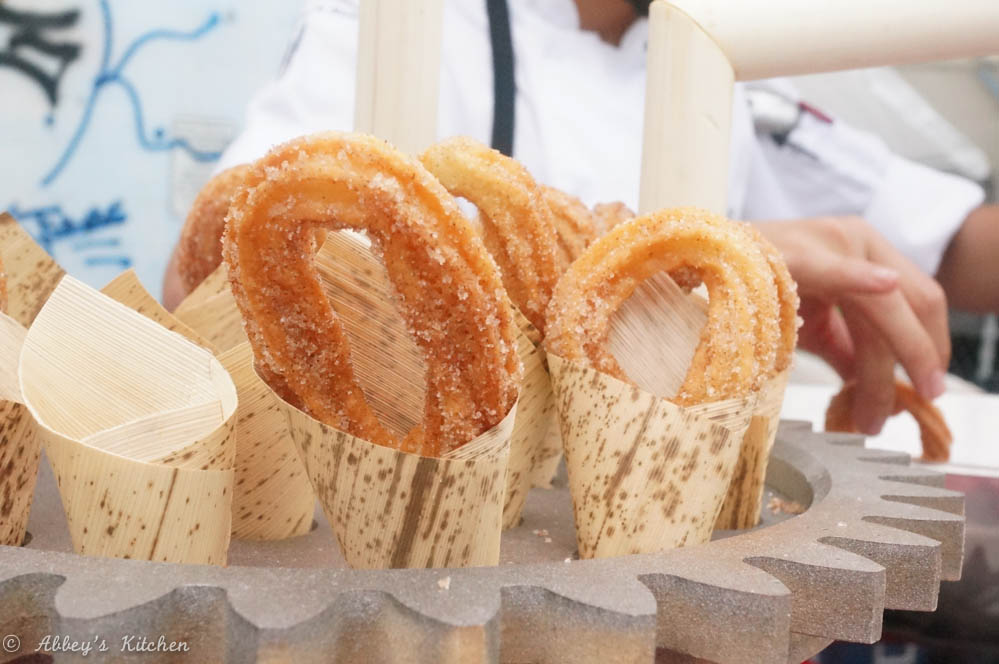 Living Wellness
Black Rice Tropical Mango Pilaf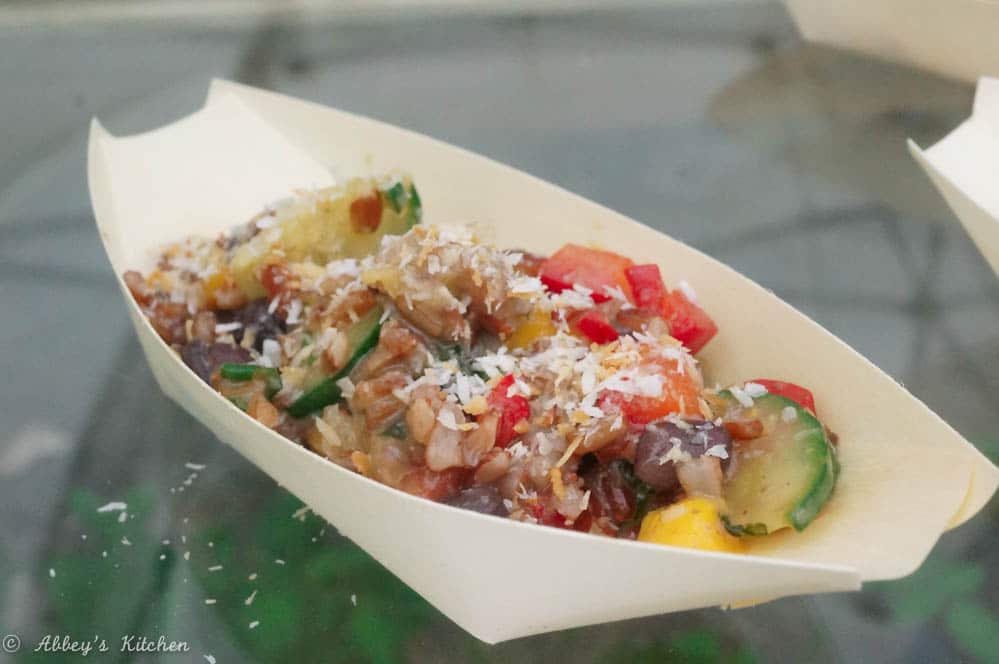 Fidel Gastro
Indian Curry Chicken Wings with Neal Brother's Chips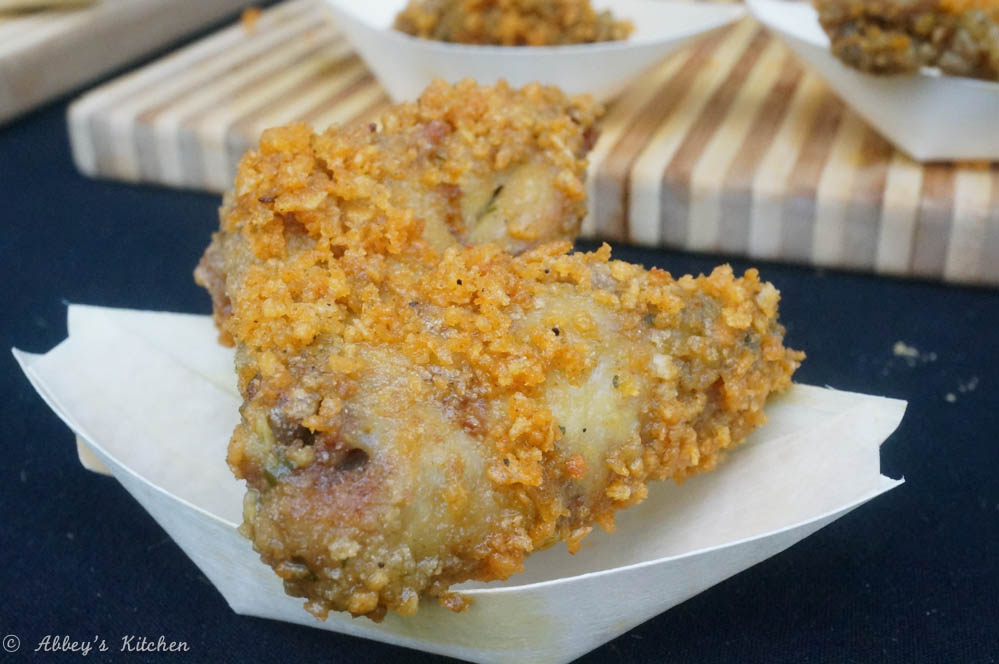 Luxardo
Maraschino Liqueur, Cucumber, Grapefruit, Lime, Seltzer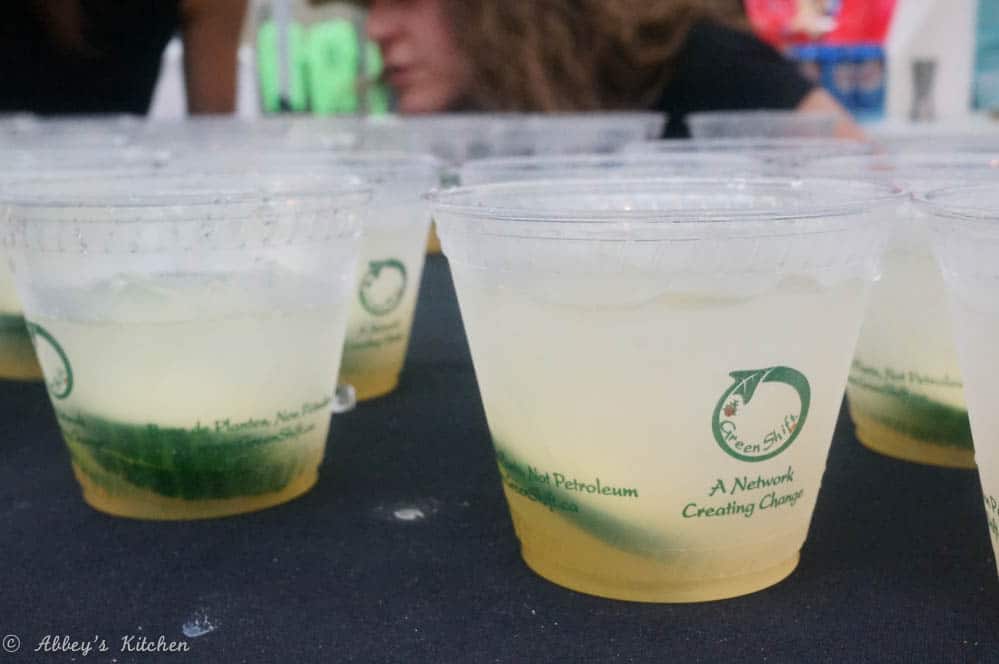 Universal Grill
Garam Masala Donut with Tandoori Chicken and Tamarind Glaze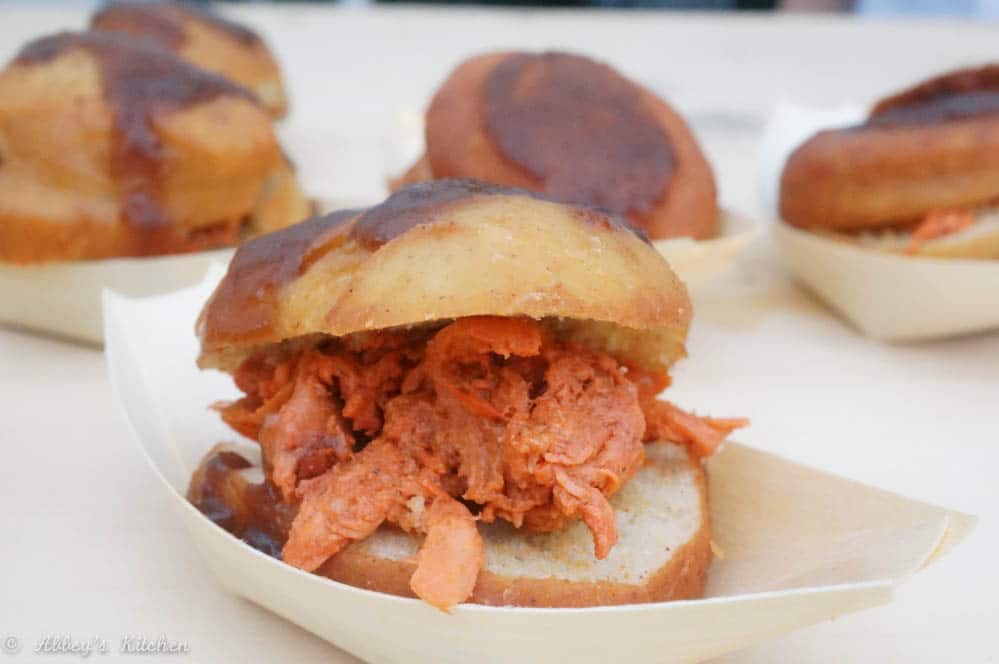 People's Eatery
Watermelon Salad, Feta, Mint, Avocado, Chili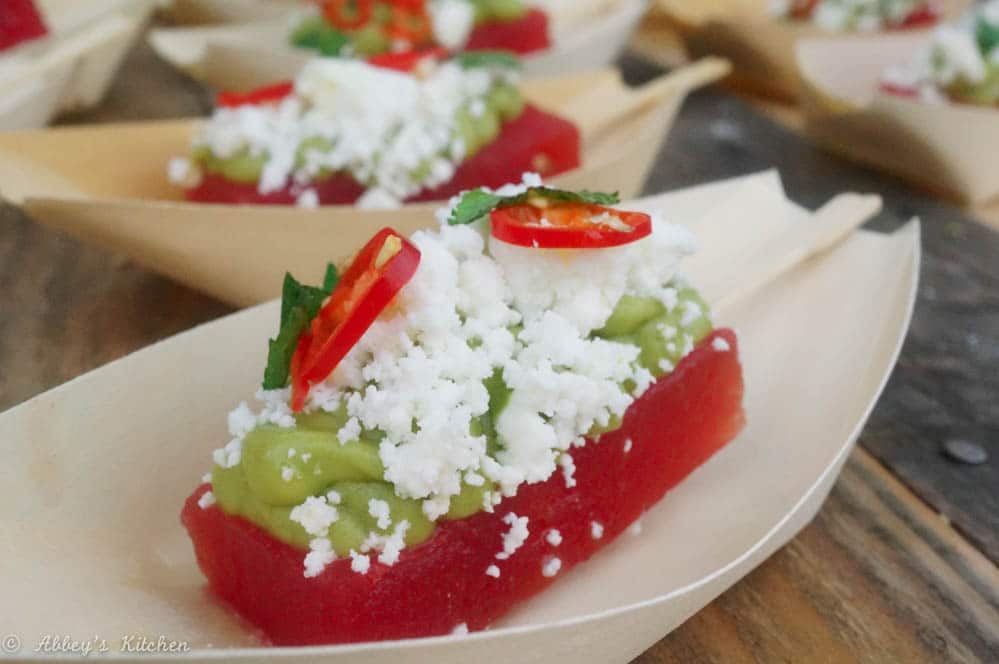 Charlotte Langley
Perogies, Warm Sauerkraut, Sour Cream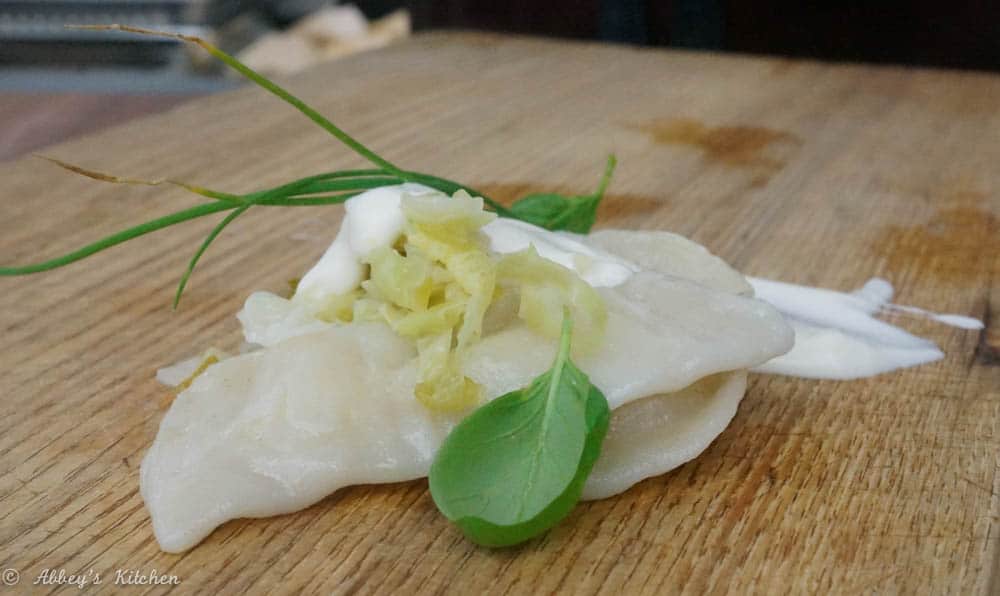 It's All Grk
Souvlaki with Zucchini Chips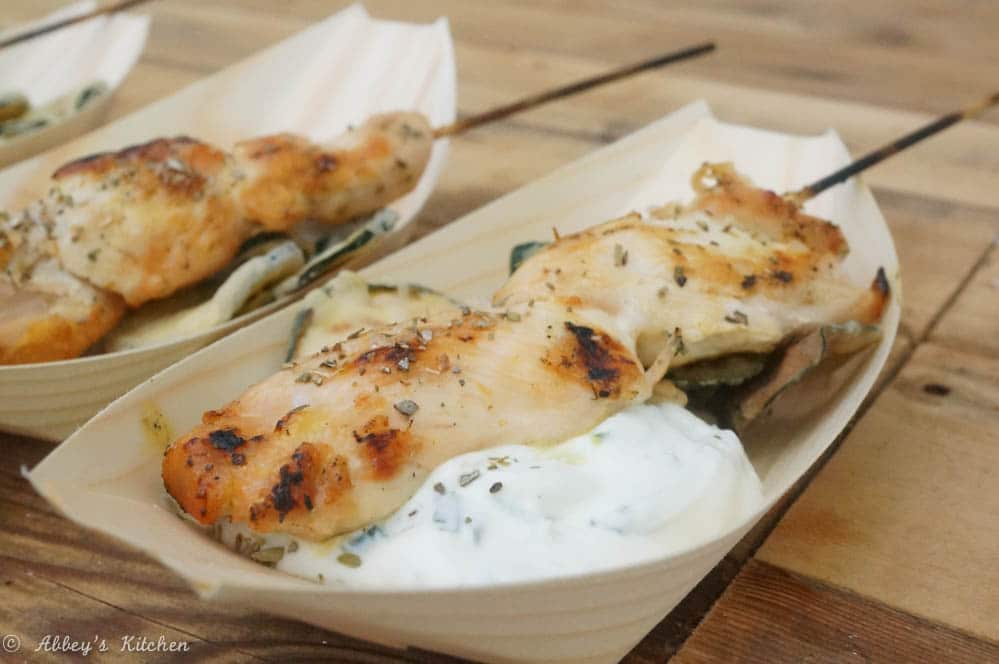 It's All Grk
Loukoumades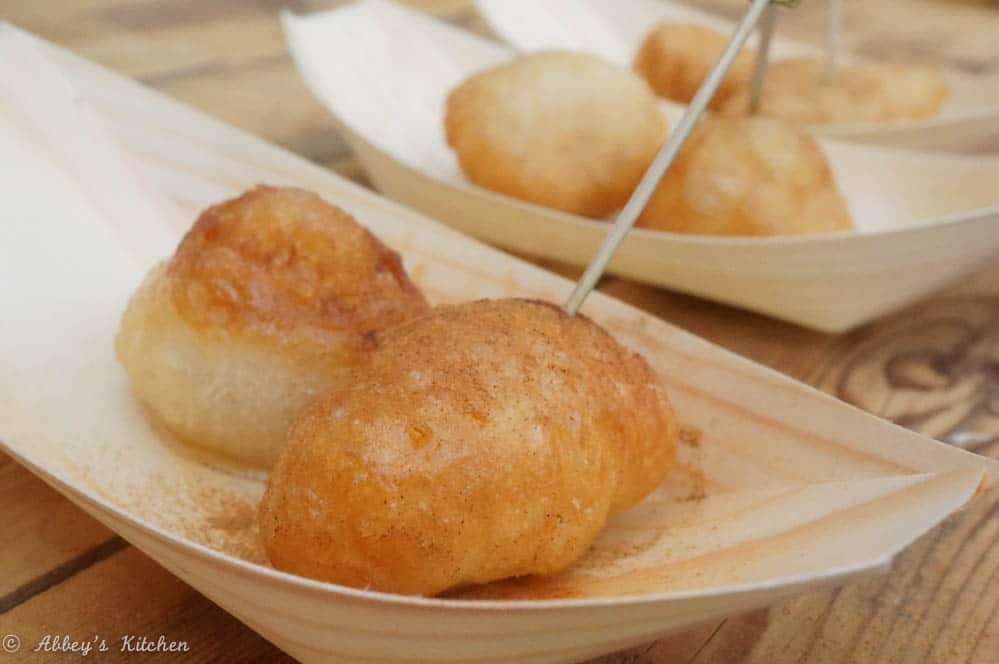 Hawthorne
Ajo Blanco with Gazpacho Soup and Seafood Salad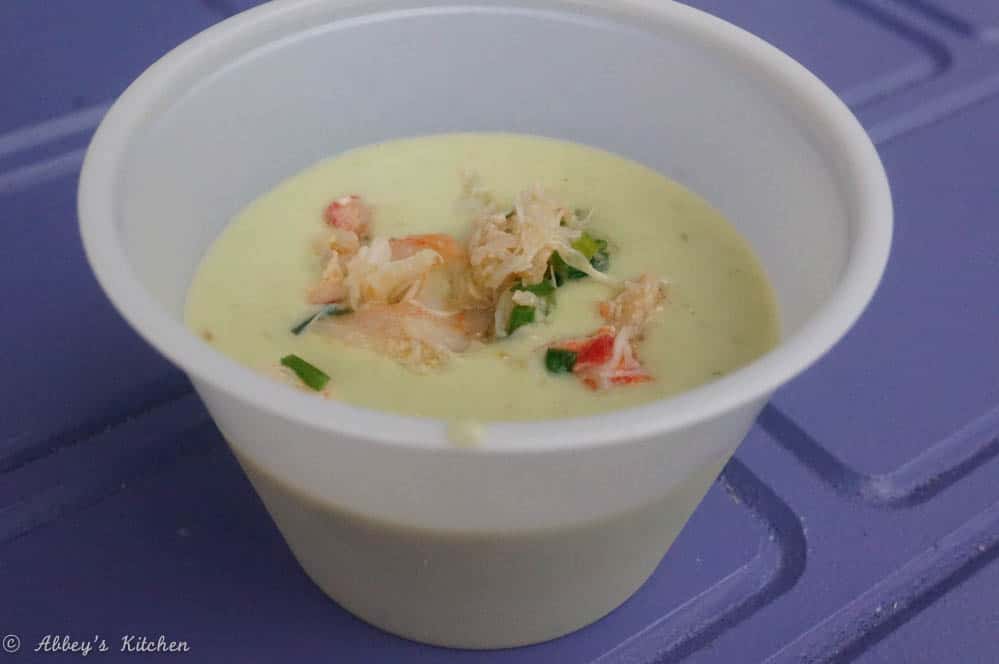 FeasTO
Tom Yum Chicken Dumpling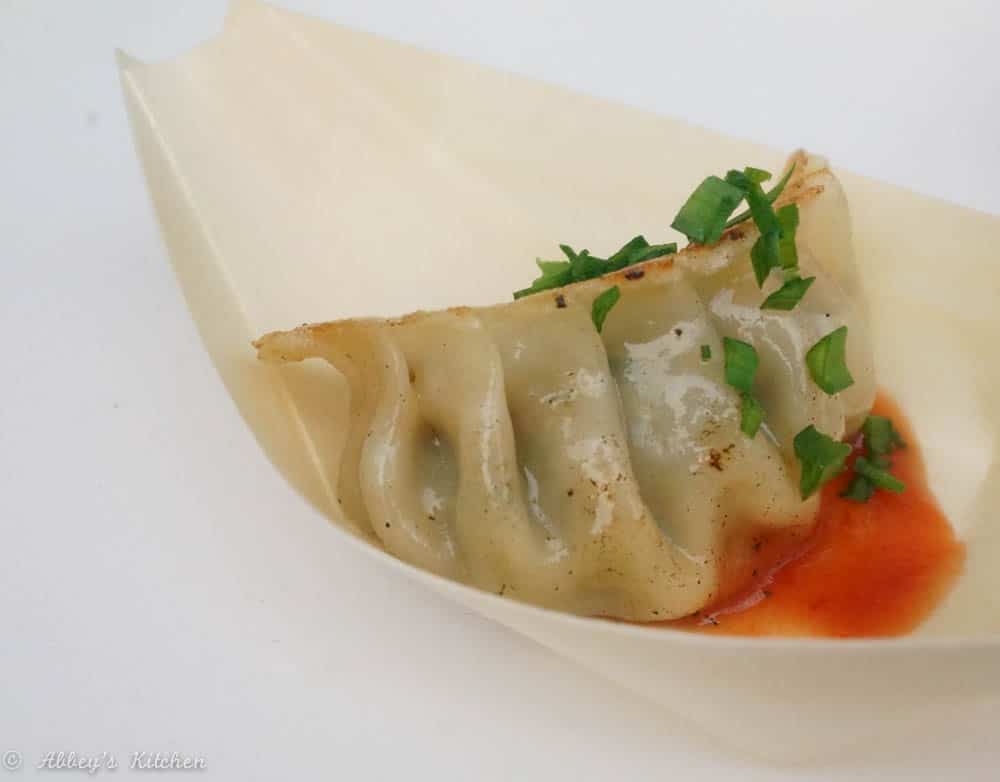 FeastTO
Pho Beef Dumpling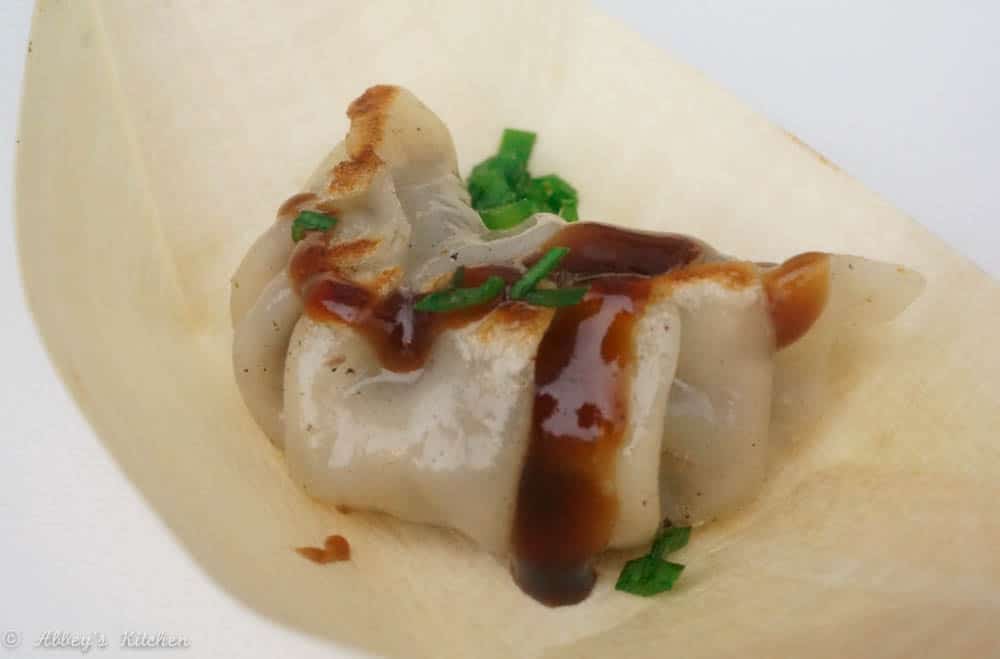 Farmhouse Tavern
Smoked Eggplant, Cured Trout, Green Emulsion
Whippoorwill
Mustard Spatzel, Caraway, Leek, Lemon Crème Fraiche, Rold Gold and Chive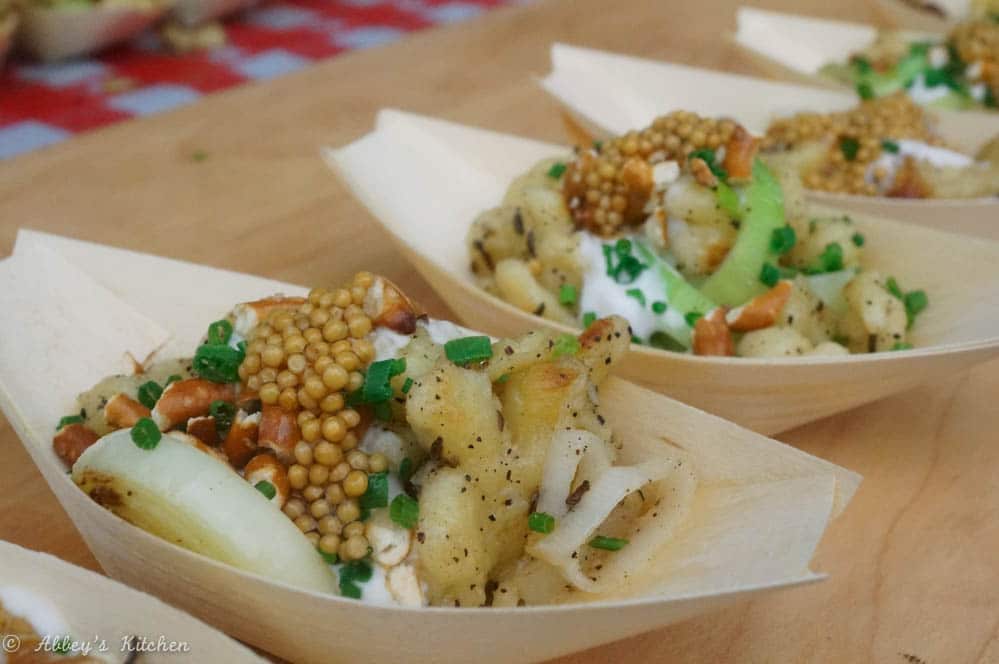 Babi & Co
Indonesian Street Style Chicken Satays with Peanut Sauce and Rice Cakes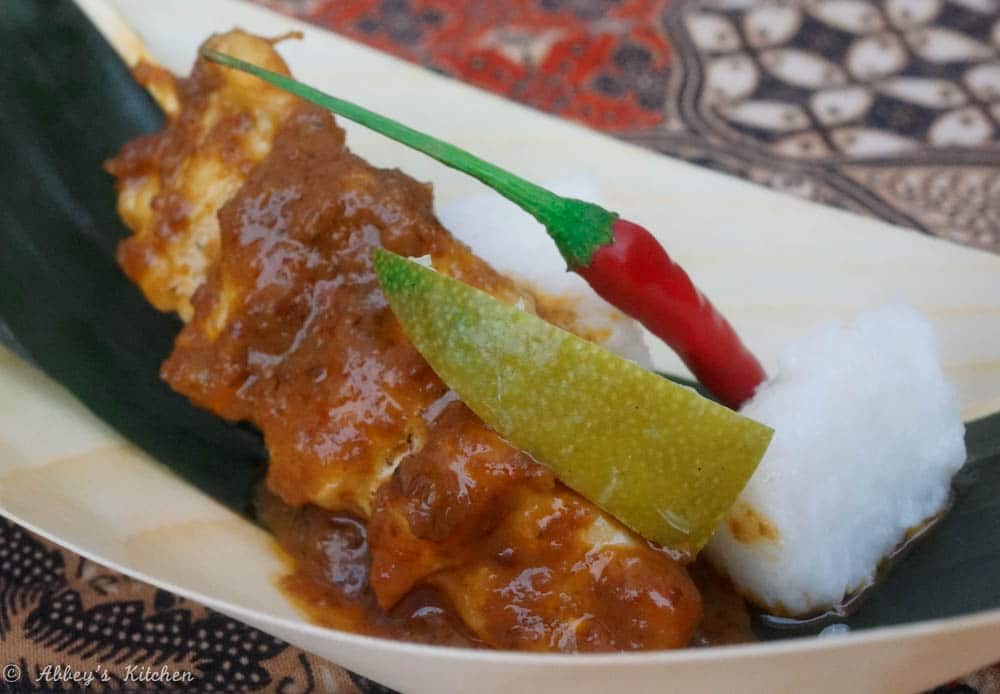 Two Bite Saloon
Smoked Trout and Crispy Leek Hushpuppies with Smoky Mayo and Red Pepper Syrup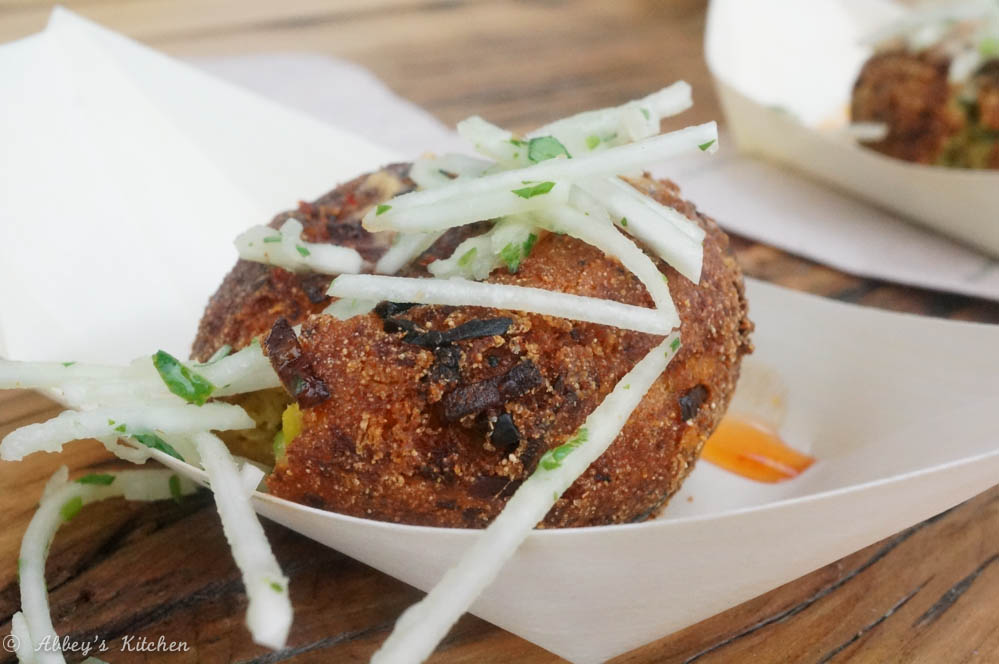 Richmond Station
Vegetarian Shawarma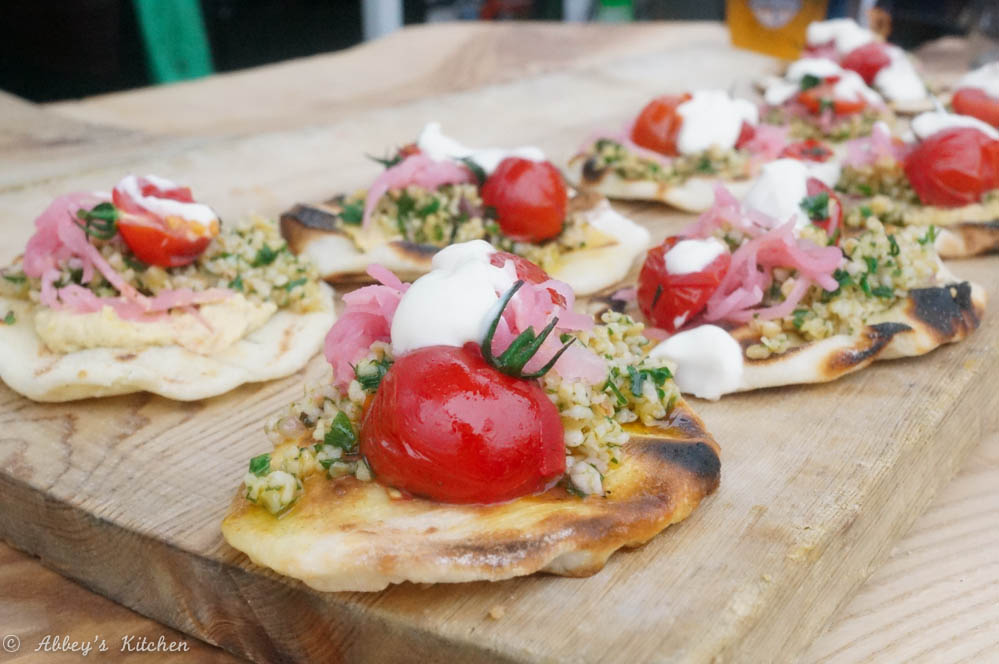 The Stop
Trini Bake n' Trout
Citizen Catering
Korean Chicken Wings with Sesame and Coriander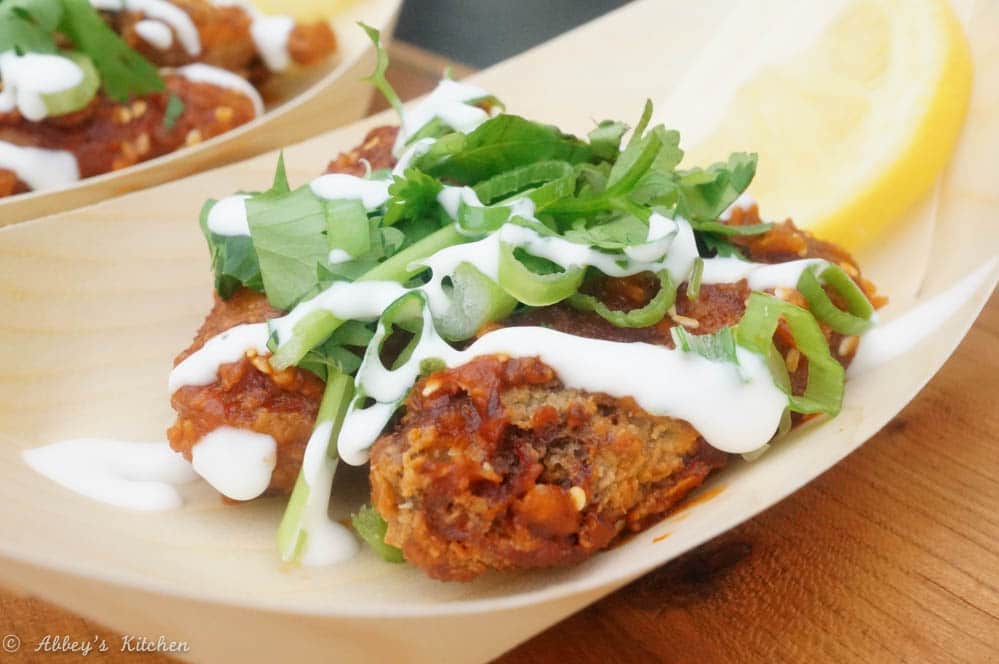 Sugar Mamma's
Chocolate Mini Donuts with Coconut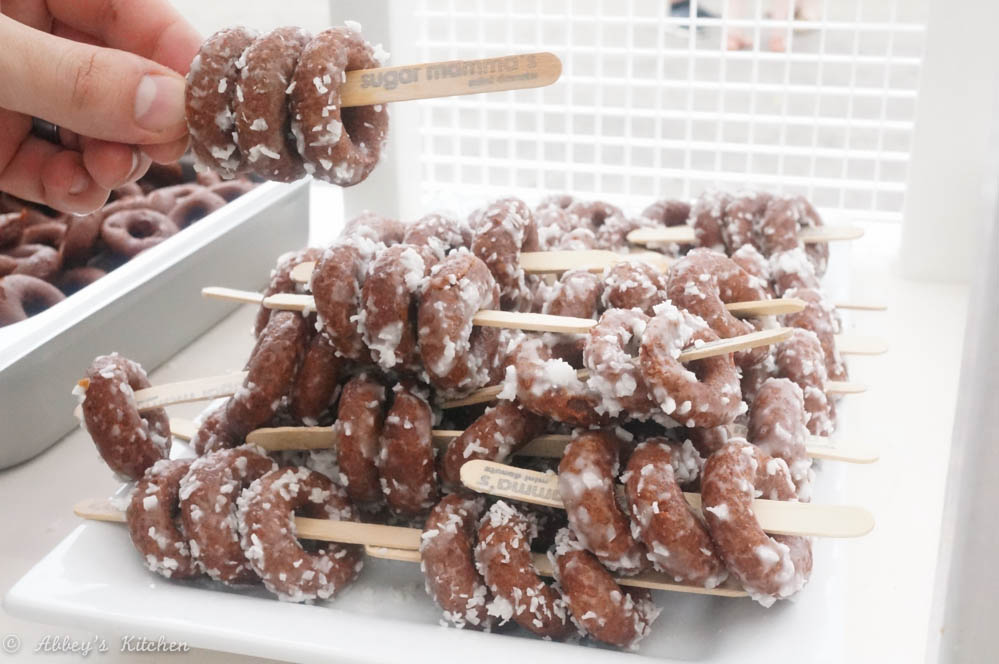 The Grove
Ricotta, Pea, Meyer Lemon and Verjus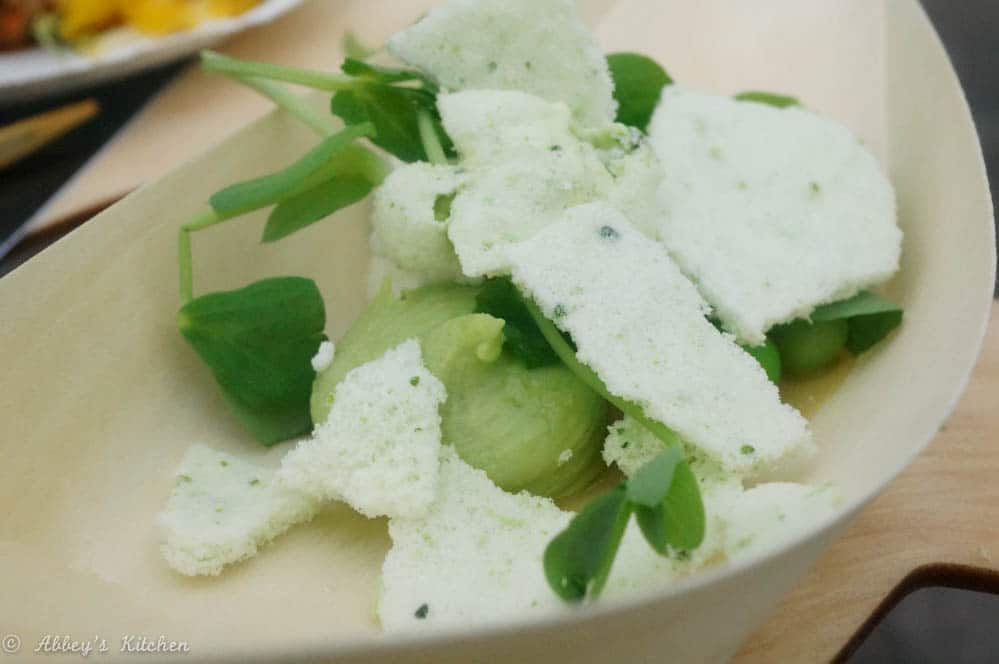 Gusto 101
Kale Salad, Pine Nuts, Parmesan, Currants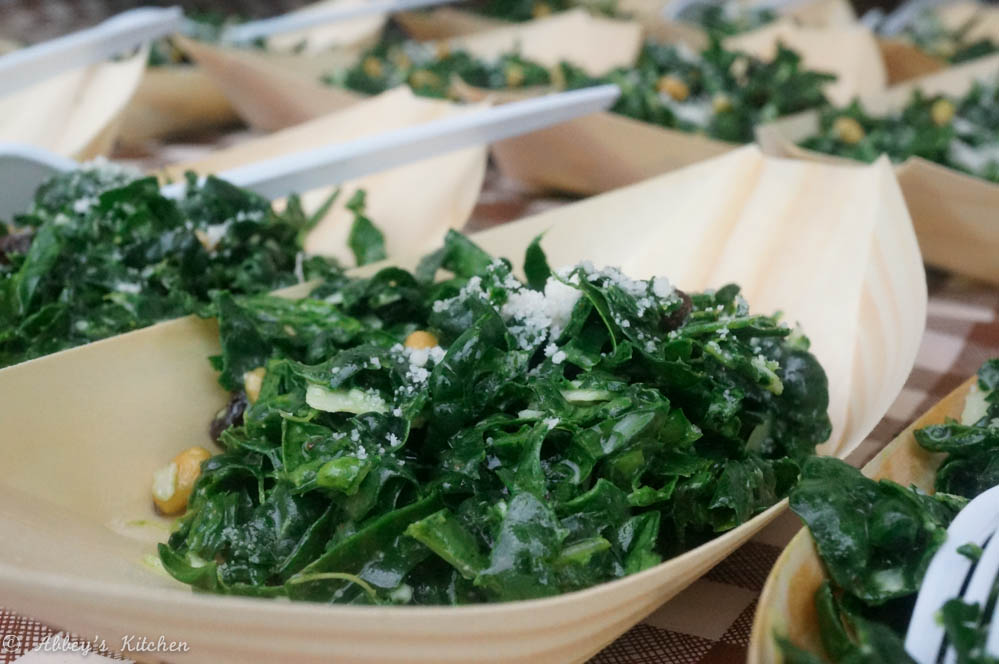 Sullivan & Bleeker
Red Velvet Cupcakes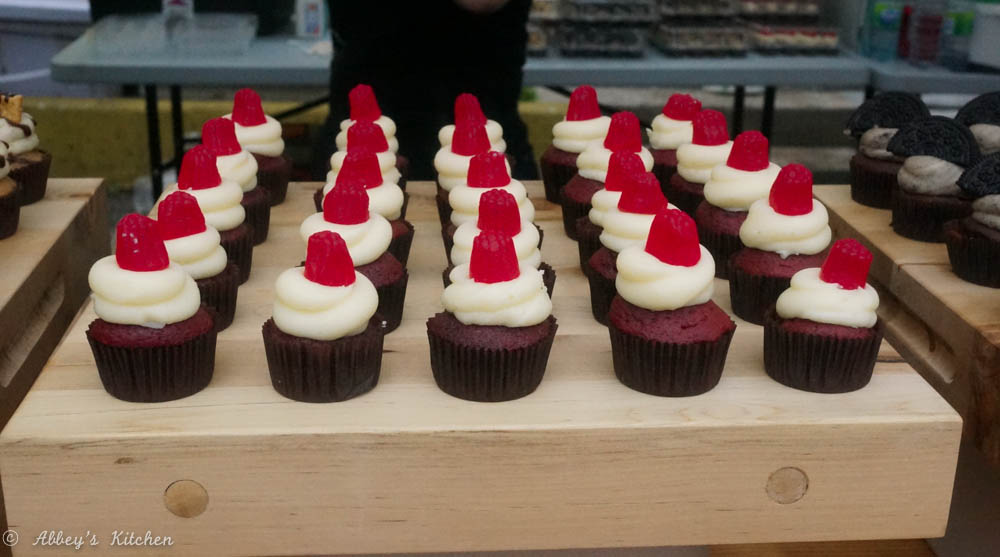 Sullivan & Bleeker
Oreo Cupcakes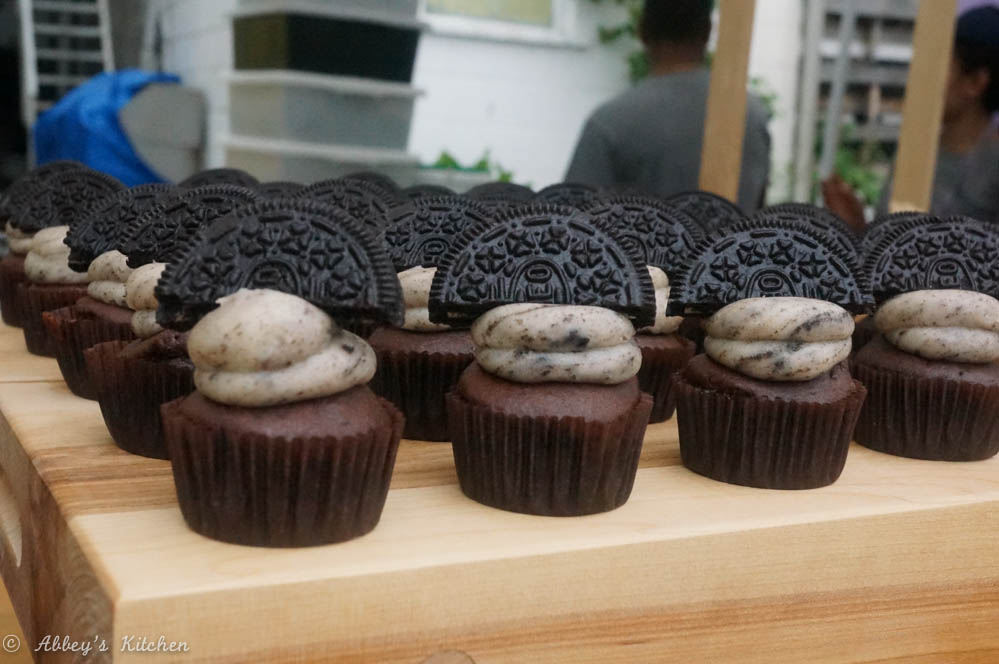 Sullivan & Bleeker
Smore's Cupcakes
Sullivan & Bleeker
Cookies and Cream Cupcakes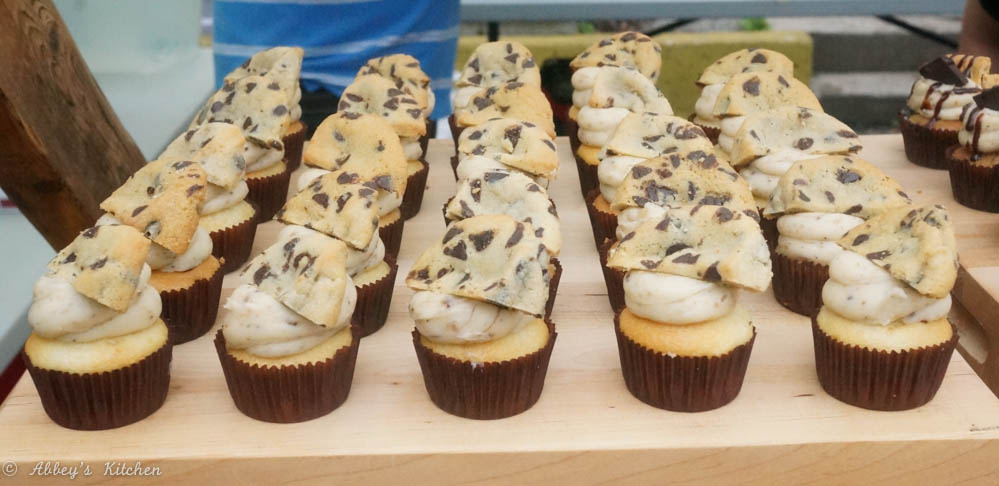 La Carnita
Mexican Chorizo Tacos with Avocado, Hot Sauce and Mexican Crema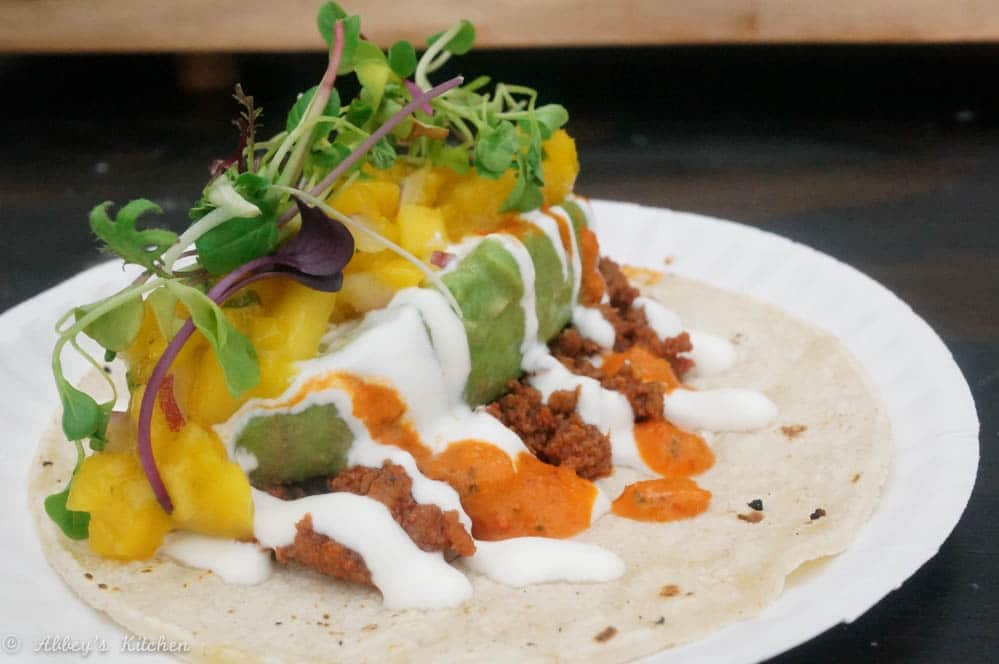 Small Town Food Co
Pork Belly and Watermelon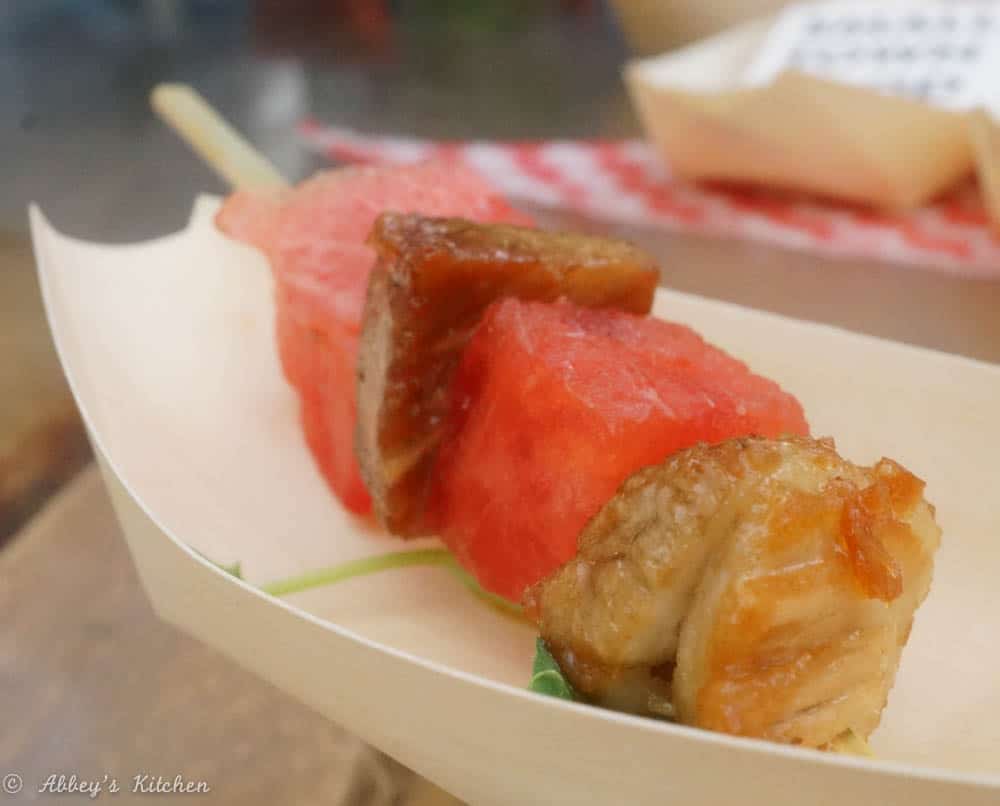 Still Waters
Stack and Barrel Canadian Whisky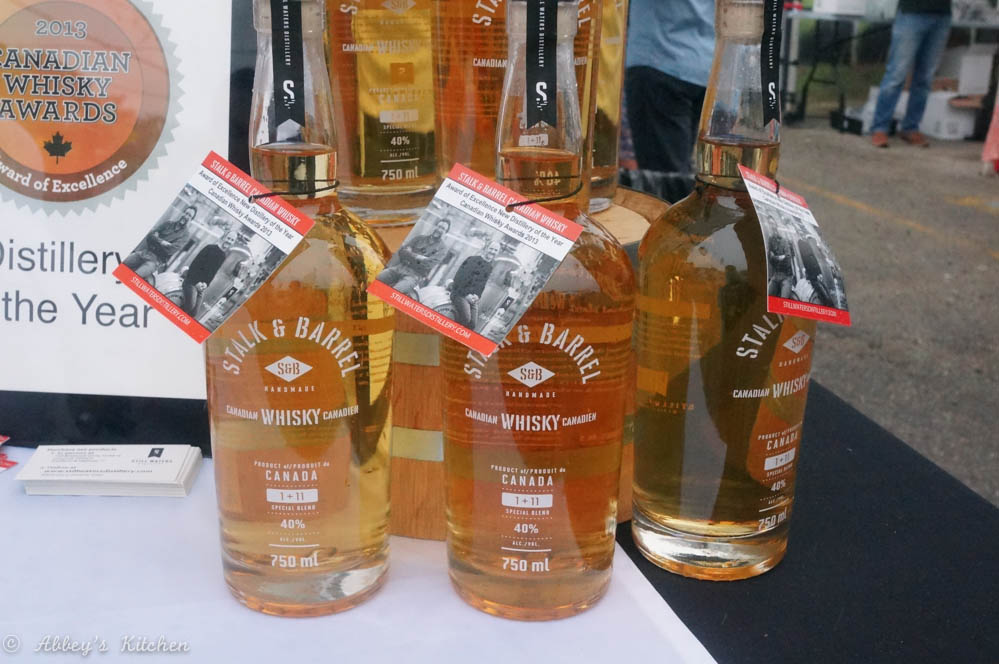 Table 17
Ham Hock Terrine with Buttermilk Biscuit, Crispy Shallot and Homemade Branston Pickle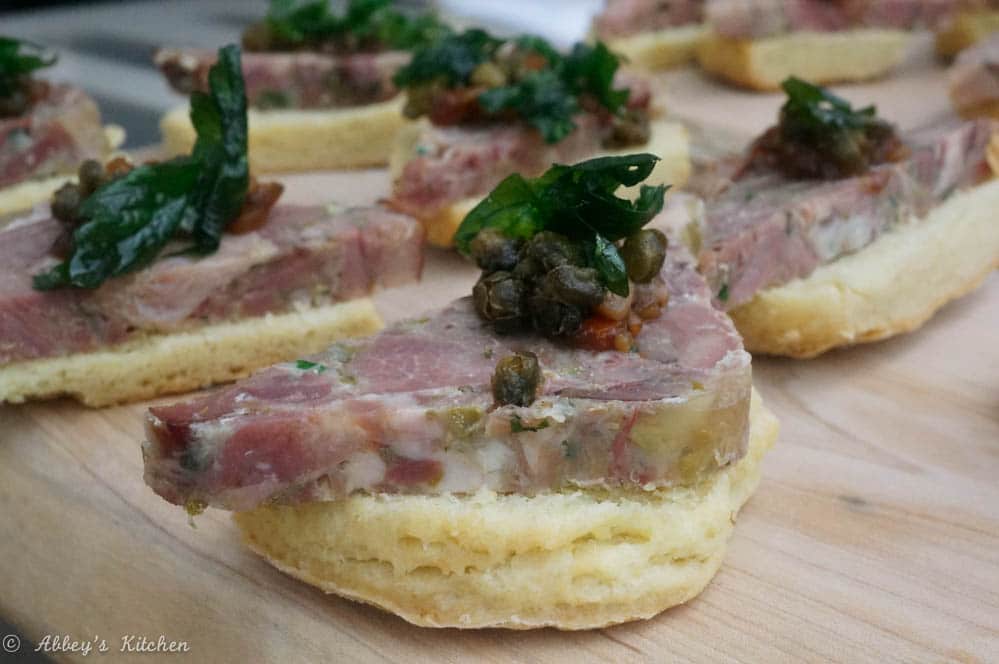 La Cubana
Medianoches & Cuban Corn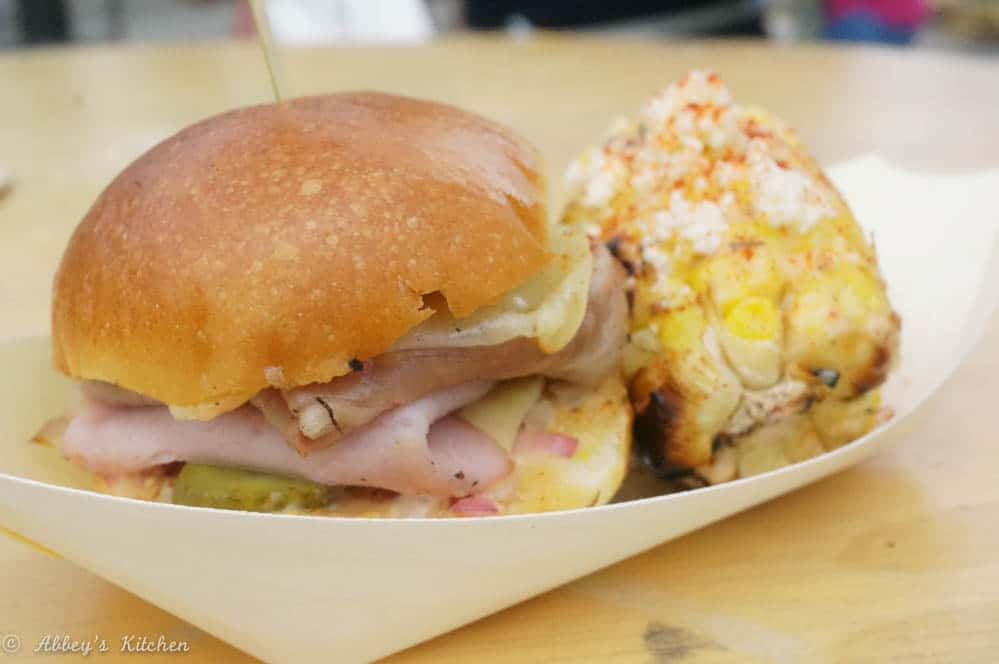 Momofuku Shoto
Pork Skewer with Black Bean and Peanut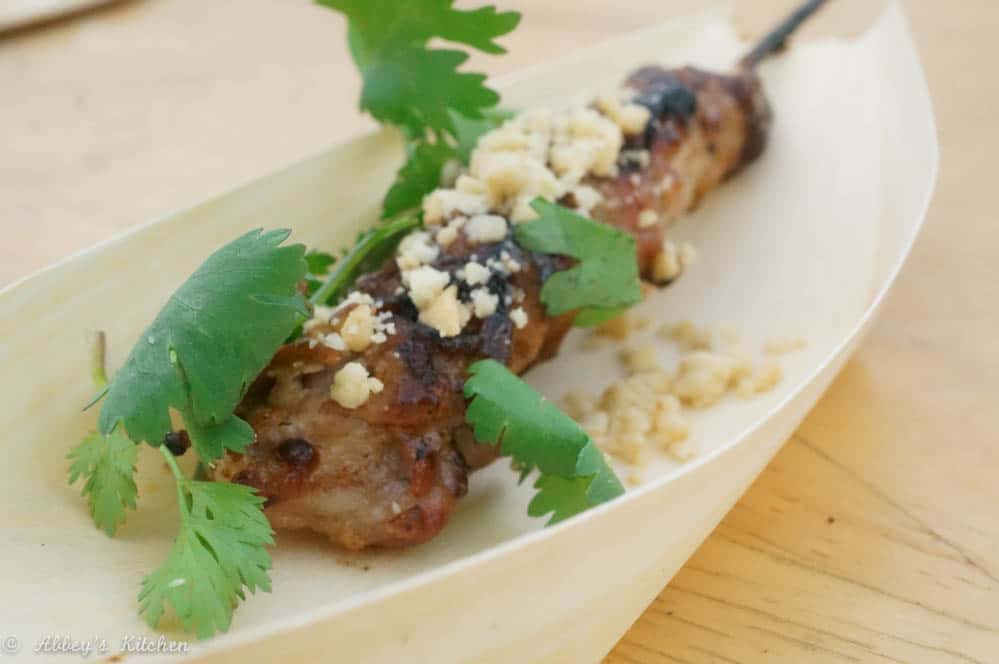 Momofuku Shoto
Seafood Ball with Nori and Kimchi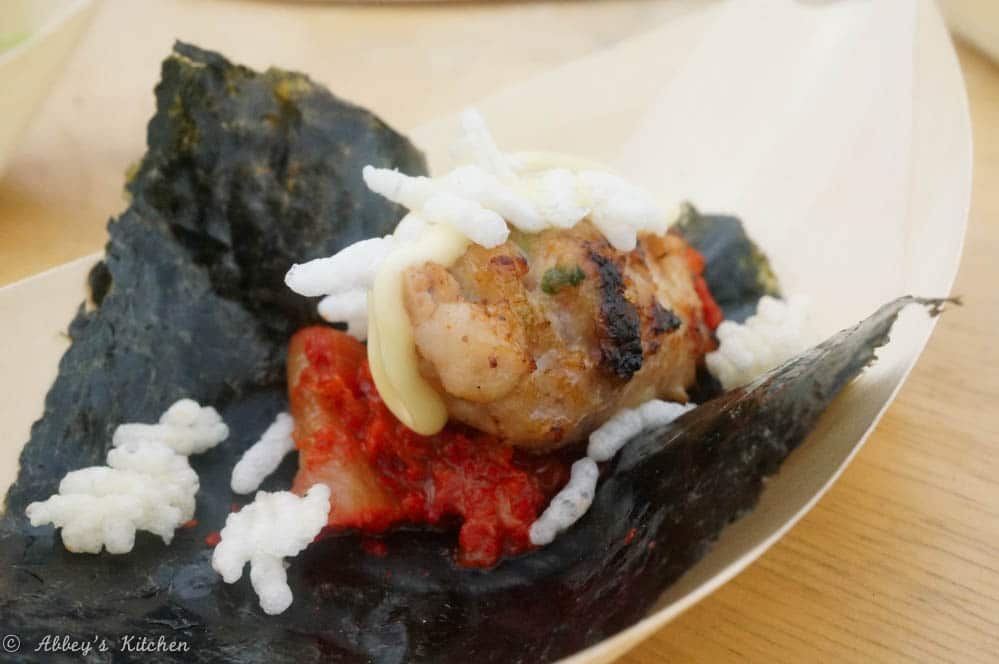 Momofuku Shoto
Asparagus, Karashi, Sesame, Cashew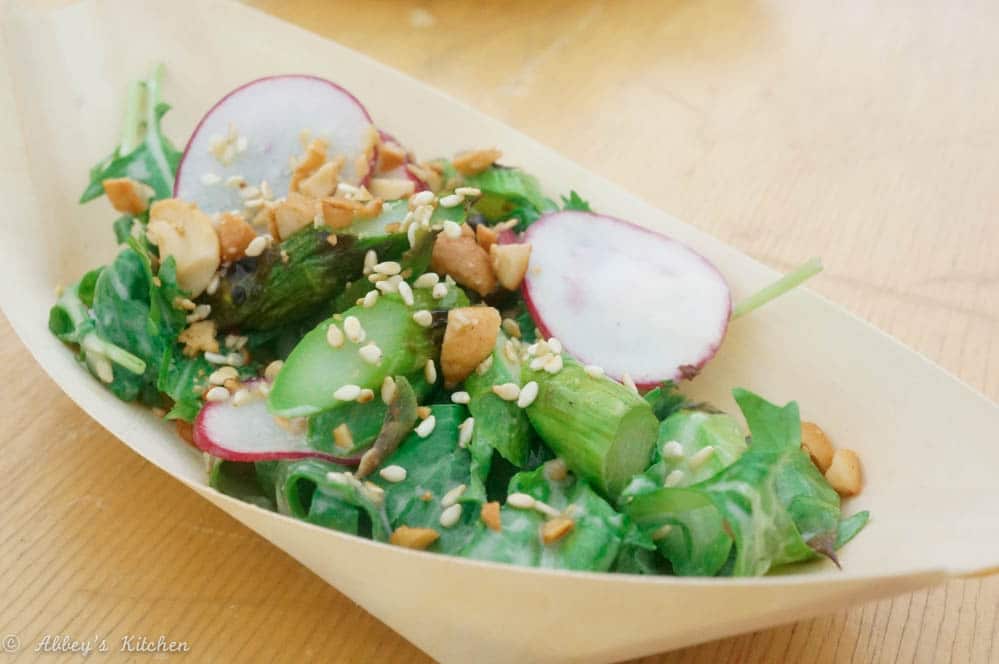 Dundas Park Kitchen
BBQ Chili and Garlic Chicken Rolls with Corn Relish, Leek Pickles, Salt and Vinegar Veggie Chips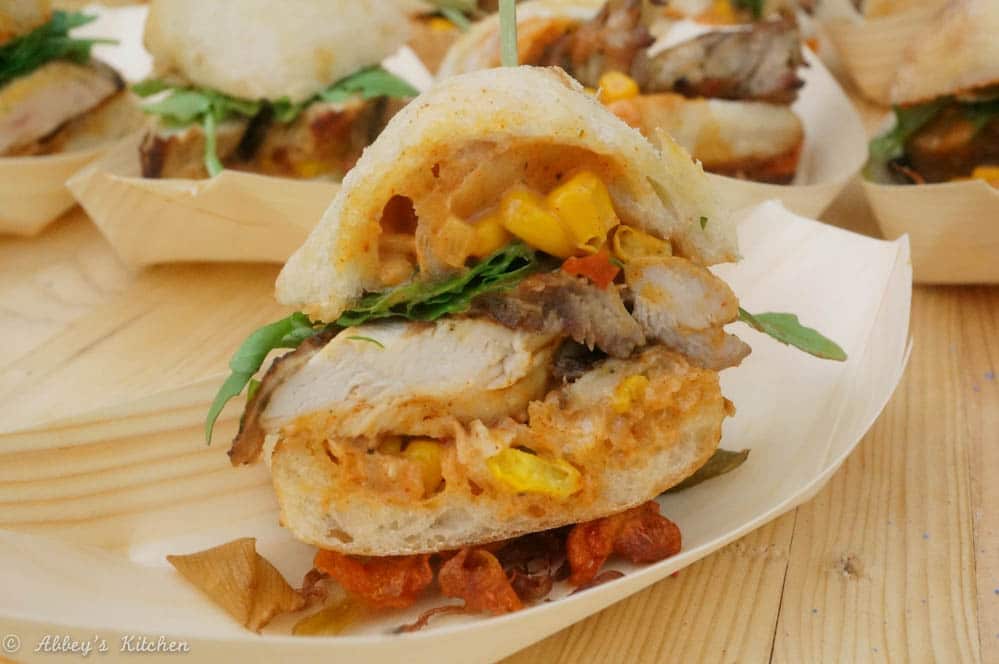 My top five dishes from Wednesday's festivities (in no real order) included: Small Town Food Co.'s Pork Belly and Watermelon; La Cubana's Medianoches & Cuban Corn; La Carnita's Mexican Chorizo Tacos; Whippoorwill's Mustard Spatzel and Hey Meatball's Meatball Banh Mi.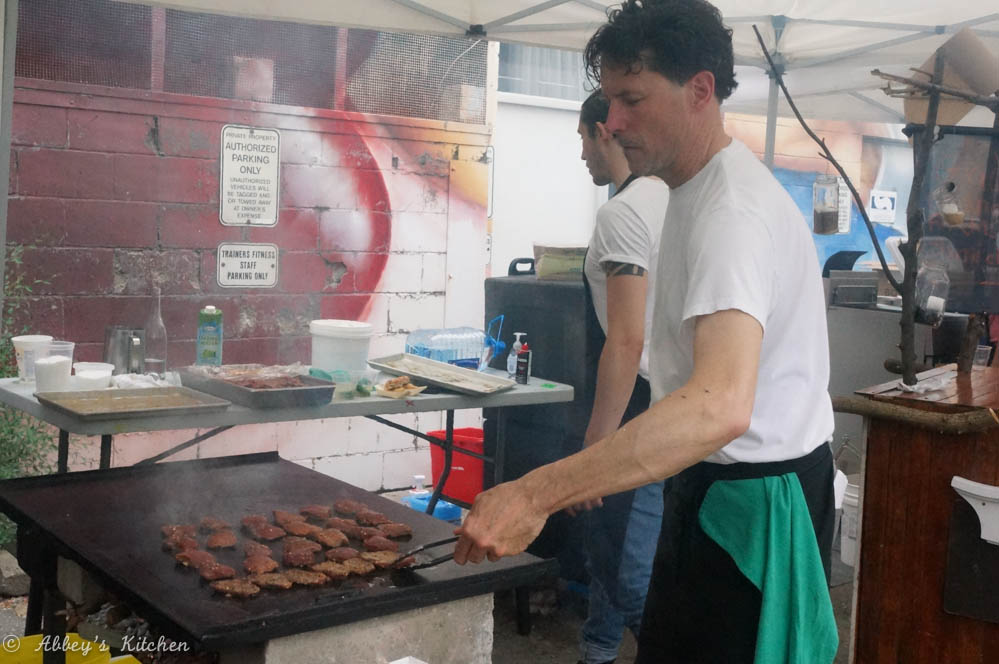 Do you need another snack now? Are you super jeally that you didn't go? I know, I know, but that's what I'm here for. Subscribe to my weekly newsletter for a heads up on ticket sales, and contests for tickets. In the mean time, check out The Stop's website for more information on upcoming initiatives and events.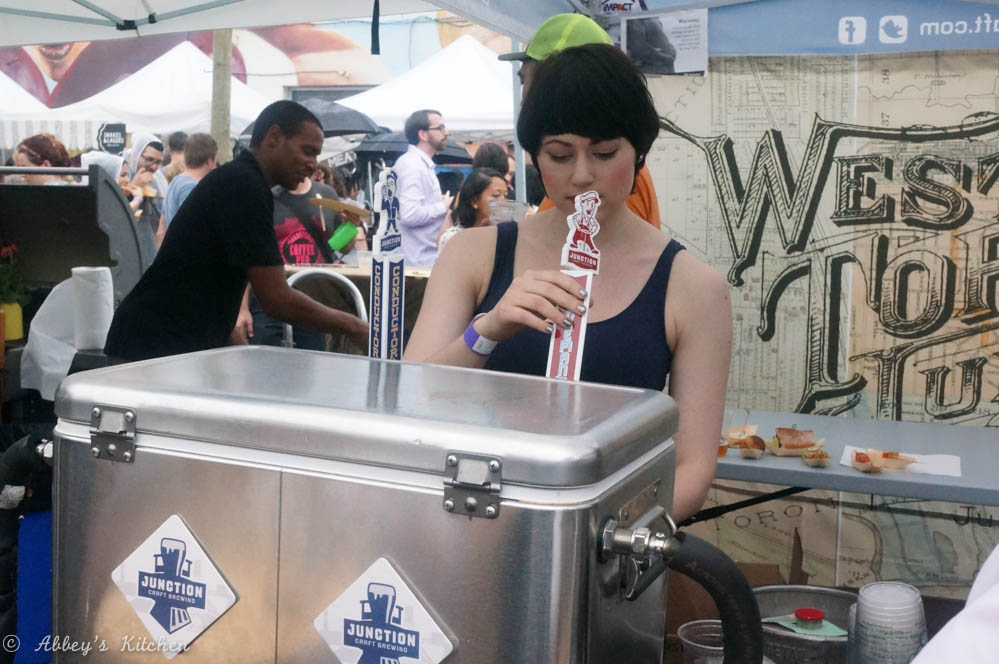 What was your favourite vendor and food cart for Night Two at Night Market?
Updated on May 8th, 2019