I've always been intrigued by the idea of a live cooking competition, hence my idea to create and host the Abbey's Kitchen Stadium event series over the past two years. So when I was approached by Chef Joe Friday to judge a fresh new event called the Underground Chef Cartel (UCC), I totally jumped at the chance.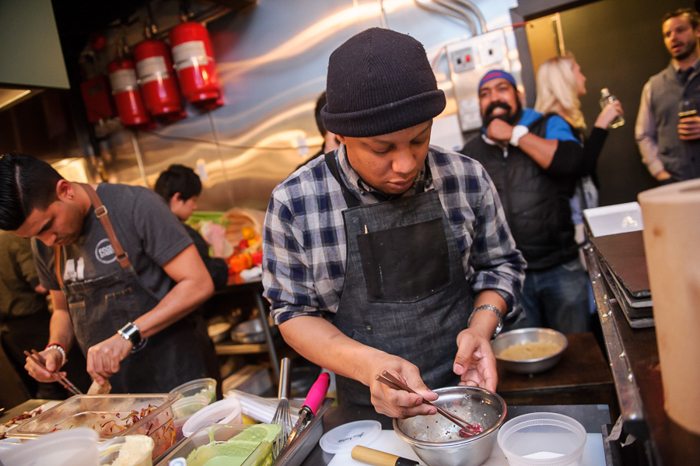 The Underground Chef Cartel (UCC) was started by Joe Friday, Devan Rajkumar and Nikko Jacino, a talented trio who has hosted a variety of pop-ups in the past.
For each Underground Chef Cartel battle, two Toronto chefs will get one hour and five minutes notice of the secret ingredient to develop two creative dishes that will be judged by a panel of four experts.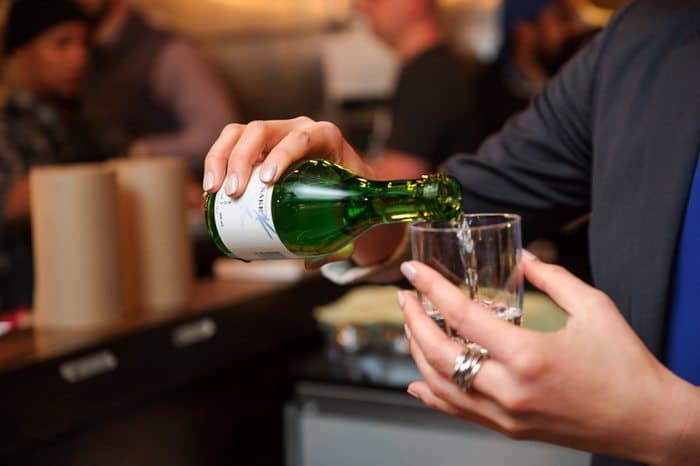 Audience members can root on their favourite chef for $25 at the door, which gets you a drink ticket, appetizers and a dance party with DJ Freeza Chin.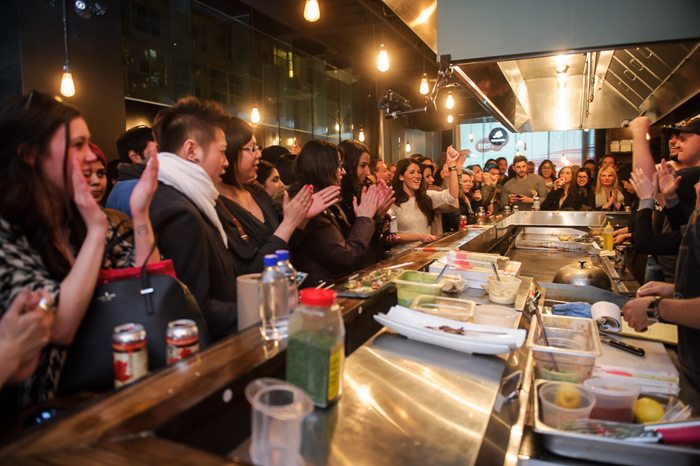 This is an event series organized by chefs so there's no presold tickets going on, so you've got to get their early if you want to get in.  For the inaugural competition, dozens of people lined up outside Teppan Kenta to make sure they got in the door at 6 PM to claim their spot at the bar and grab some snacks.
Underground Chef Cartel (UCC) Battle One
As we approached the Underground Chef Cartel (UCC)  competition hour, the first set of competitors, Chef Deron Engbers (formally of Rock Lobster) and Chef Eric Wood (of Maple Leaf Tavern) were told their secret ingredients!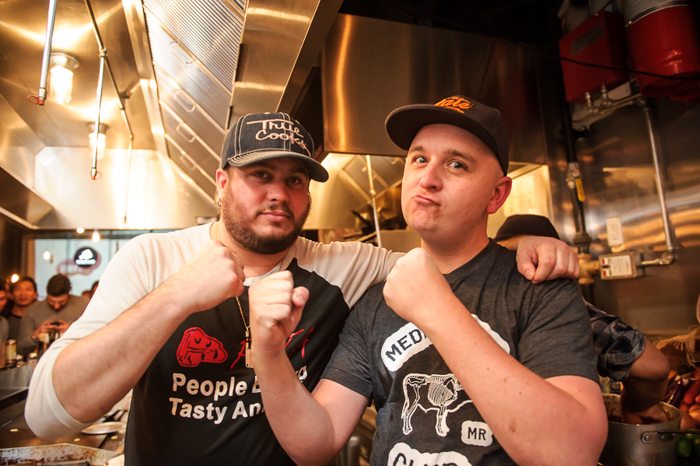 They would be using a unique Brussels sprout/ kale hybrid in their first course, and work BC Crab into their mains.
While the chef's took their positions in their respective kitchens, I found my seat at the judges table alongside Tom Bielecki (Café Bar Pasta), Steve Gonzalez (Valdez Restaurant), a lucky guest in the crowd surprise judge – Ben Mulroney (eTalk).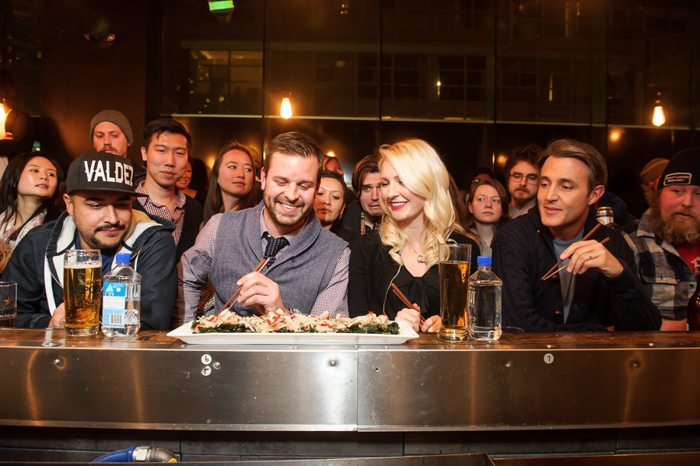 The two chefs really brought it with their kale and crab game, with Eric starting out with a Sea Bream Ceviche and Fried Kale, and Deron starting with a Kale Stuffed Tomato.
Deron's Kale Stuffed Tomato
Next round, Eric put down a fantastic Aji Amarillo Causa with Caramelized Eggplant, and Dungeness Crab, while Deron went for a Buttered Dungeness Crab with Sunchoke Mash.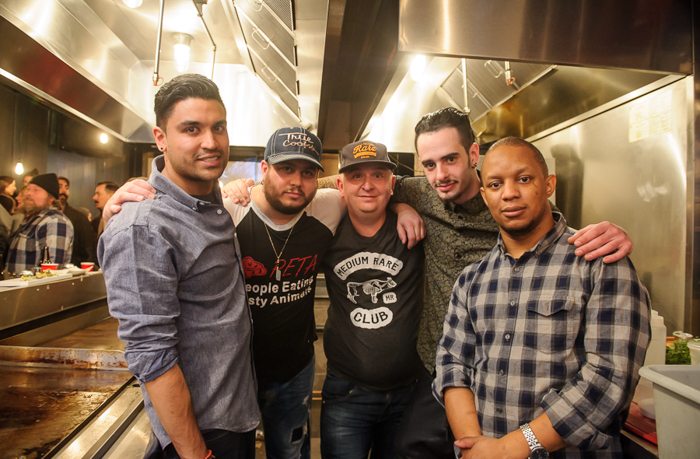 It was a really close match (I know that's a token line, but in this case, it really was), but after a big of deliberation, the judges crowned Deron Engbers the winner of battle one!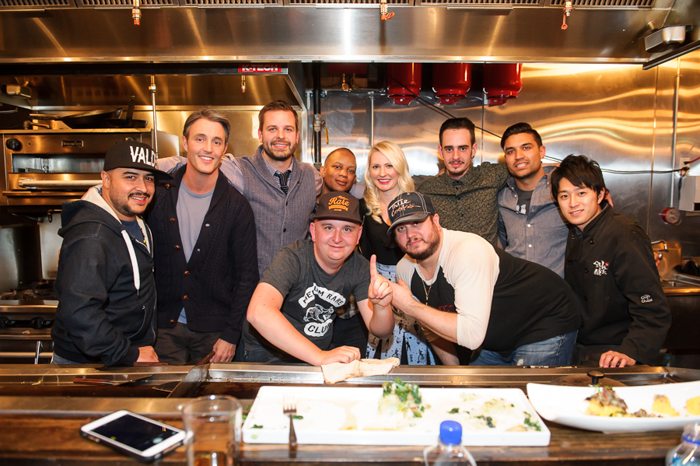 Miss the first Underground Chef Cartel battle? Don't beat yourself up. The plan is to be hosting these regularly and I hope I'll be able to make it out to judge again. For more information and to stay in the loop on future battles, be sure to like and follow the UCC facebook page!
Disclaimer: Access to this event was complimentary, however, as always, all opinions are genuine.
Photo Credit: Ted Chai Photography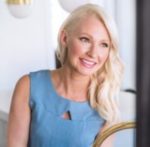 Abbey Sharp is a Registered Dietitian, an avid food writer and blogger, a cookbook author and the founder of Abbey's Kitchen Inc.