For 3 hours from 6-9pm, the sixth annual Recipe for Change event raised money for FoodShare school food programs, which aim to educate and excite the next generation of healthy eaters, growers and sharers.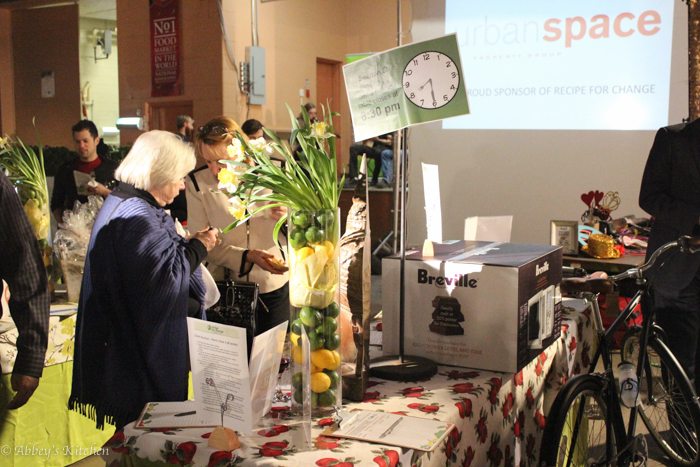 For those of you who haven't heard of FoodShare, it is a non-profit organization that works with communities and schools to deliver healthy food and education to our communities' underserved school children.  That means, it's helping to set up our younger generation with healthy eating habits for life while nourishing them so they can learn and grow. Foodshare is pretty much the original farm to table community food hub.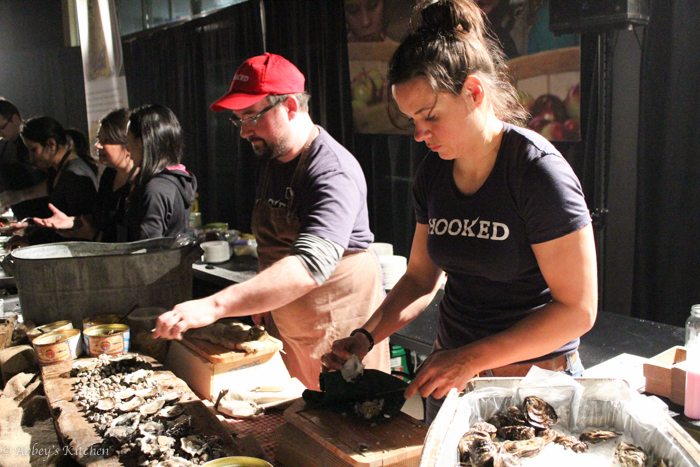 At this year's all inclusive FoodShare event, Toronto foodies had access to the delicious creations from 30 of the city's chefs, two craft breweries and four wineries – all for the cost of a $150 ticket. Considering the never ending spread of food and drink Attendees were given access to an unlimited spread of food and drink and all proceeds went towards boosting access to healthy food and food literacy in local schools. Who wouldn't be down to contribute?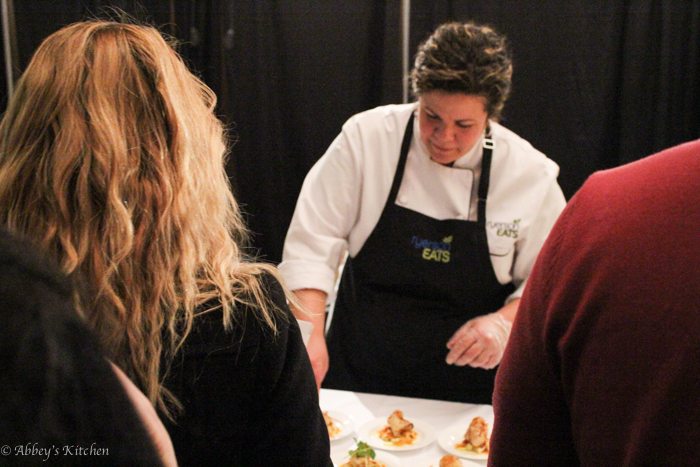 Food choices at the event ranged from super healthy to incredibly indulgent, with some of the stand outs of the night being a nutella stuffed, bacon wrapped burger from Wild Burger and a buffalo chicken and chicharron sandwich from Omni King Edward. Read on for more delicious food porn from a lineup that included some of Toronto's finest restaurants and chefs!
FoodShare Eats
Buffalo Chicken + Chicharron Black Pepper Biscuit with Roquefort Cream
Omni King Edward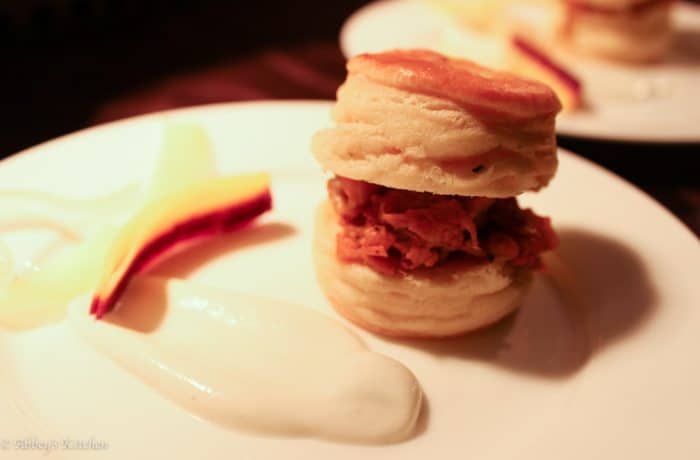 Korean Fried Cauliflower
Ryerson Eats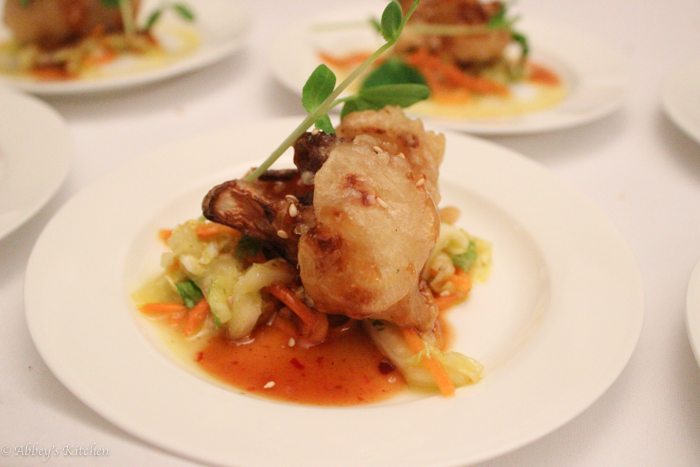 Mixed Bean Salad with Roasted Chipotle Dressing
Foodshare Toronto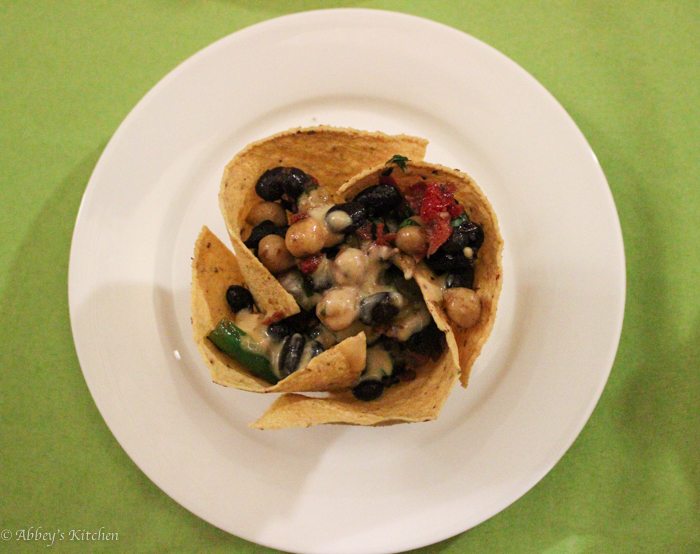 Oaxaca Arbol Mexican Sliders
Good Food for Good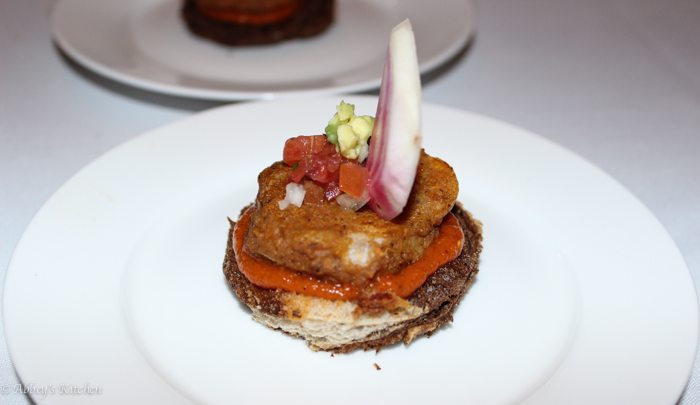 Chewy Pecan Macaron Praline Cream and Candied Hazlenut
Tempered Room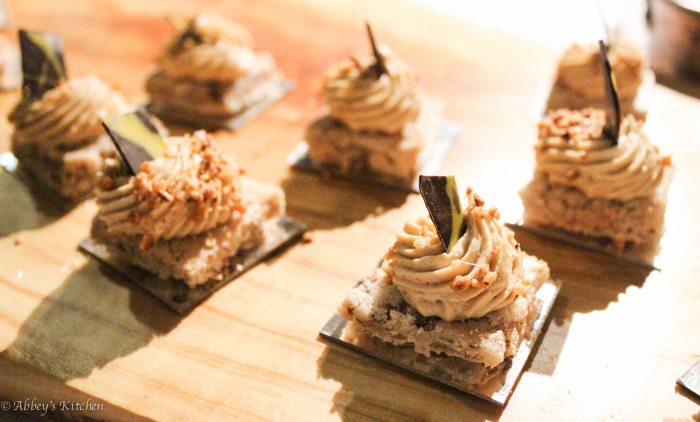 Beet Raviolis with Cashew Fermented Cheese and Radish Sprouts
Cruda Café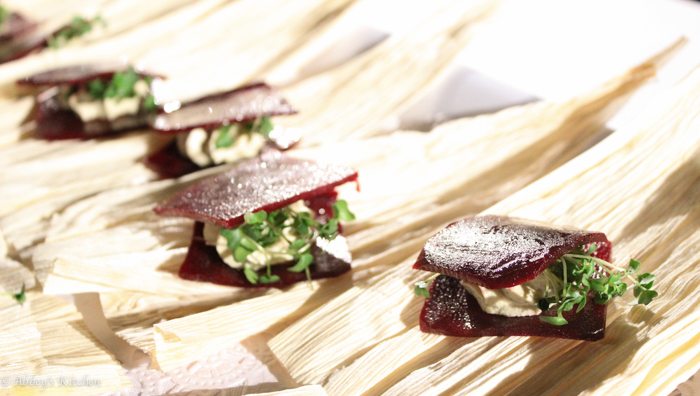 Torta Ahogada Drunken Panini (Pulled Turkey on a Homemade Bun with spicy Tomato Sauce)
Carmen Cocina Espanola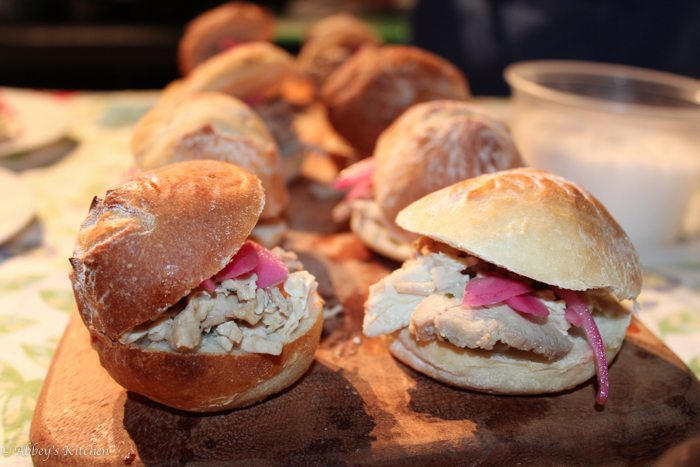 Modern Sashimi – BC White Tuna with Maple Syrup, Balsamic and Tamari
Sushi Making for the Soul
Vegetarian Scotch Egg Rolled in Oatmeal
George Brown College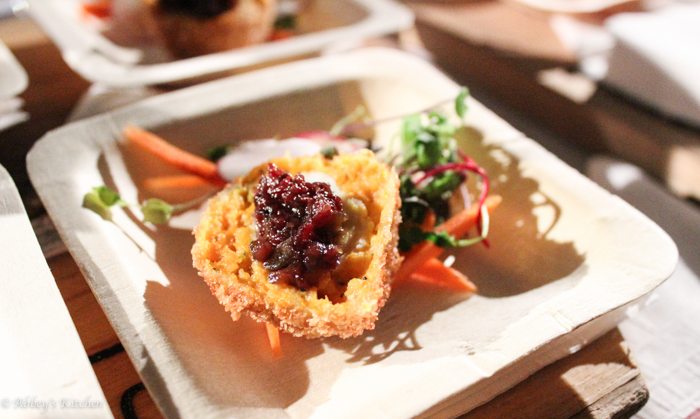 Selection of Fresh Shucked East and West Coast Canadian Oysters
Hooked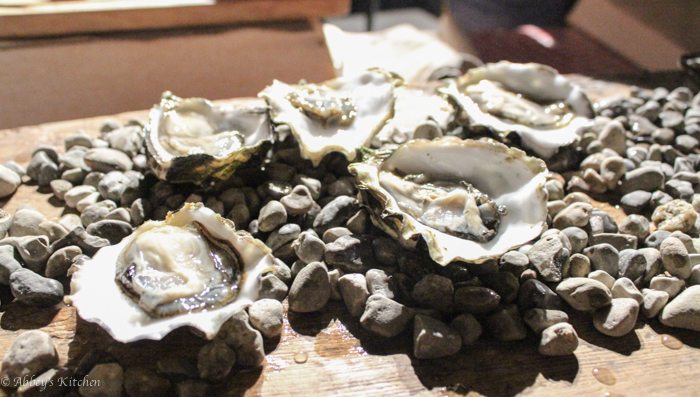 Beef and Celery Dumpling Served with a Hot and Spicy Sauce
Bernardin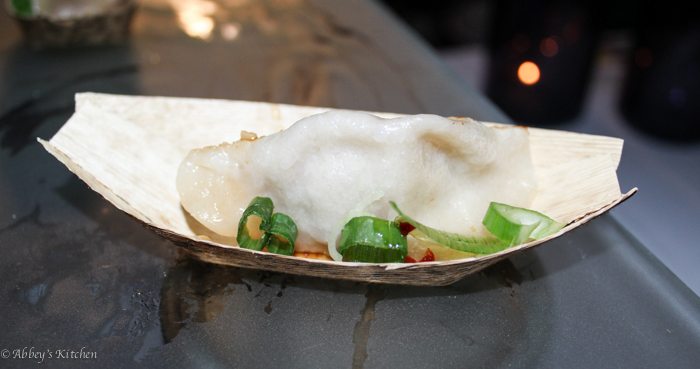 Black Garlic Marshmallows
Toronto Garlic Festival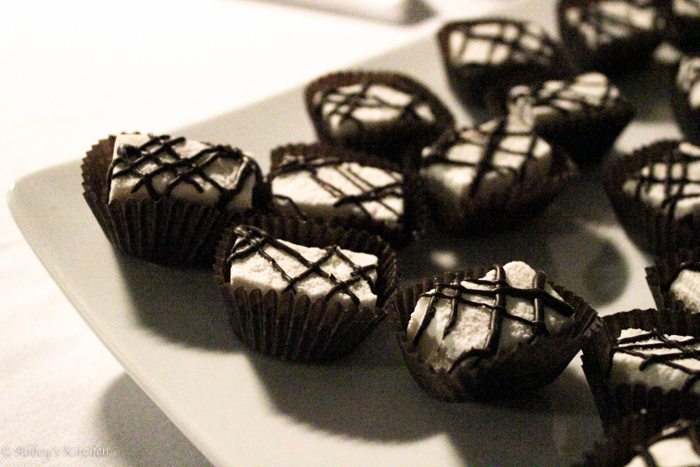 Smoked Scallop on Buckwheat Blini with Dilled Sour Cream
Karelia Kitchen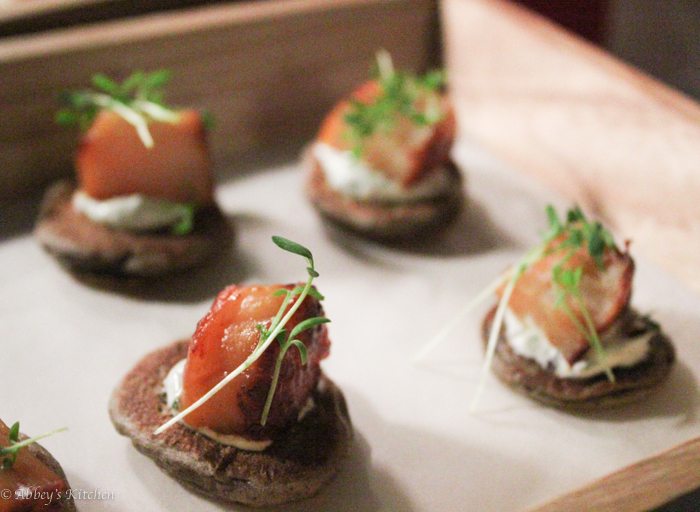 Smoked Salmon Mini Smorrebrod with Crème Fraicha, Sugar Snap Pea and Salmon Roe
Karelia Kitchen
Marinated Sumac Scented Tofu, Winter Fattoush Salad and Tahini Drizzle
The Good Earth Food and Wine Co.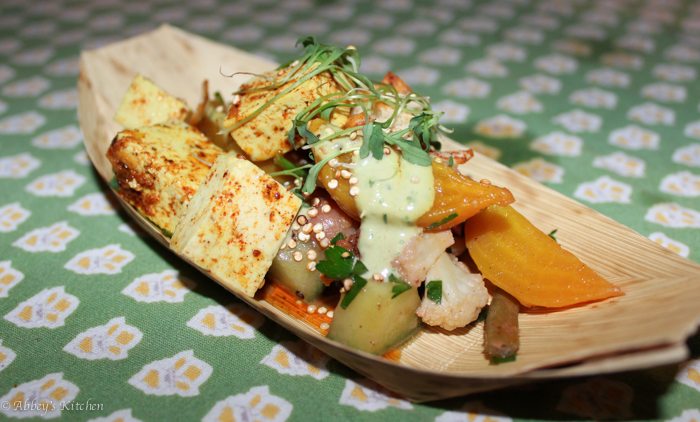 Pork Loin Stuffed with Pine Nut, Apple, Pear and Dried Fruits
Santo Pecado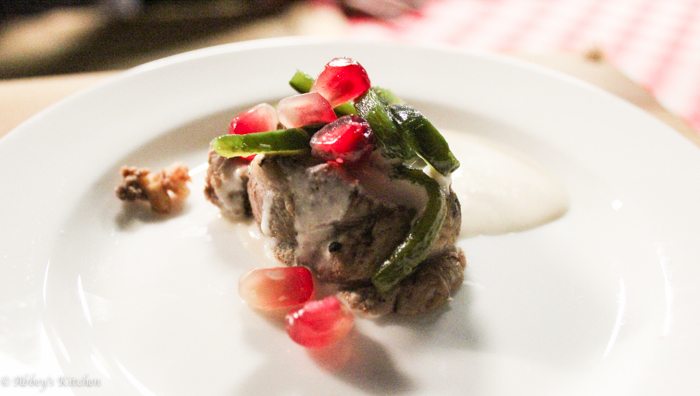 Assortment of Chutneys and James
Foodshare's Gift Basket Program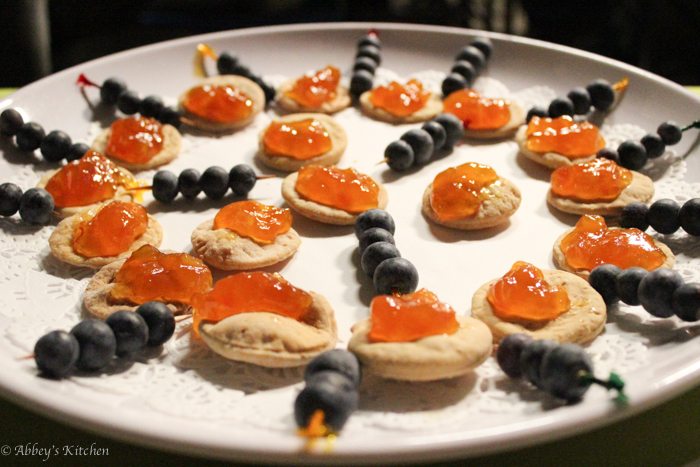 Codfish Croquettes and Pao de Queijo
Mata Petisco Bar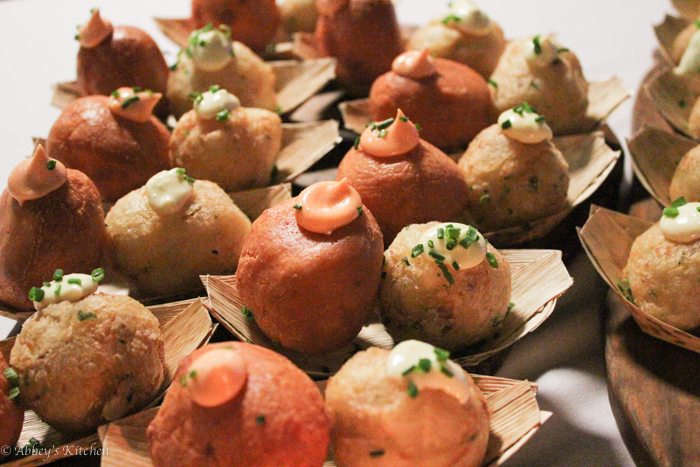 Strawberry Pistacio Baked Alaska
Sweet Sammies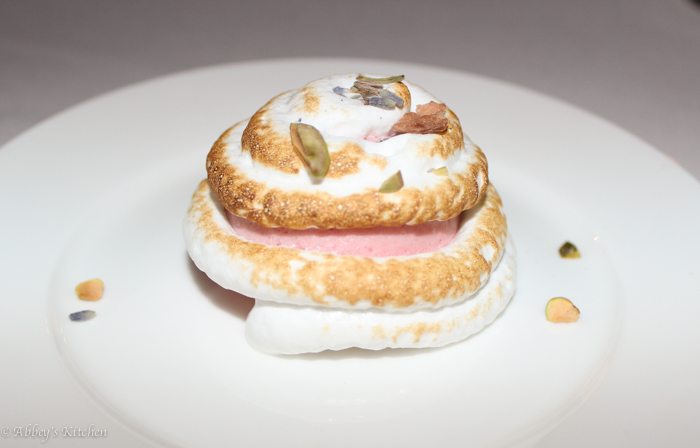 Hibiscus Black and Chrysanthemum Green Tea
The Love of Tea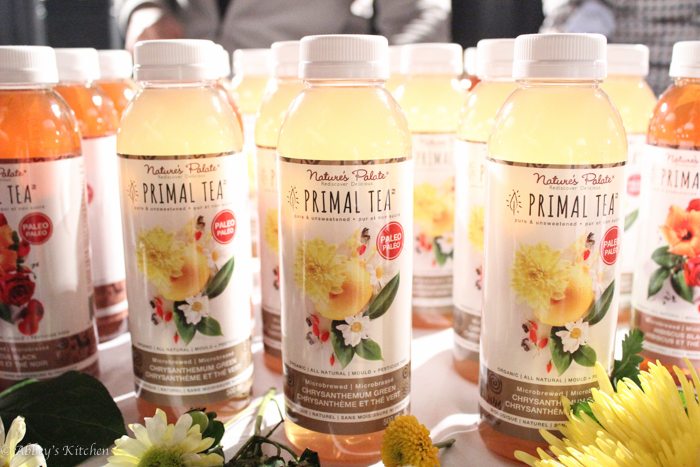 Bacon Wrapped Wild Boar Sliders with Brie Filled with Nutella
Wild Burger
For those who were stuffed to the brim or in between bites, there was a pretty hot bidding war going on at the silent auction. Unfortunately it wasn't my night, but ultimately, it doesn't matter who wins because it's all for a great cause!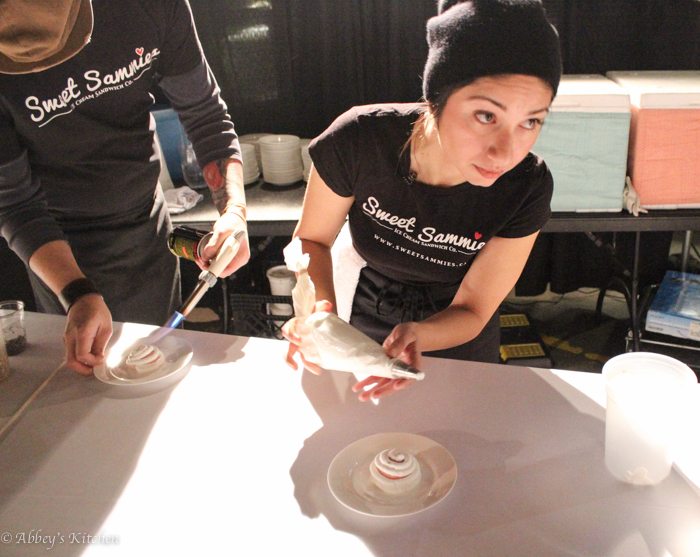 If you missed this year's Recipe for Change, keep your eyes open for one of the many up and coming FoodShare events around the city including The Great Big Crunch and Seedy Sunday.  For more information on events, check out the FoodShare website here.
Disclaimer: The preceding event was complimentary, however, as always, all opinions are genuine.
Contribution by AK Taster Brea Giffin
Updated on May 8th, 2019