Action Against Hunger is an amazing organization dedicated to ending world hunger and saving the lives of malnourished children. You may have remembered their inaugural event last year, Love Food Fest, which aimed to bring together Toronto's top chefs for the cause.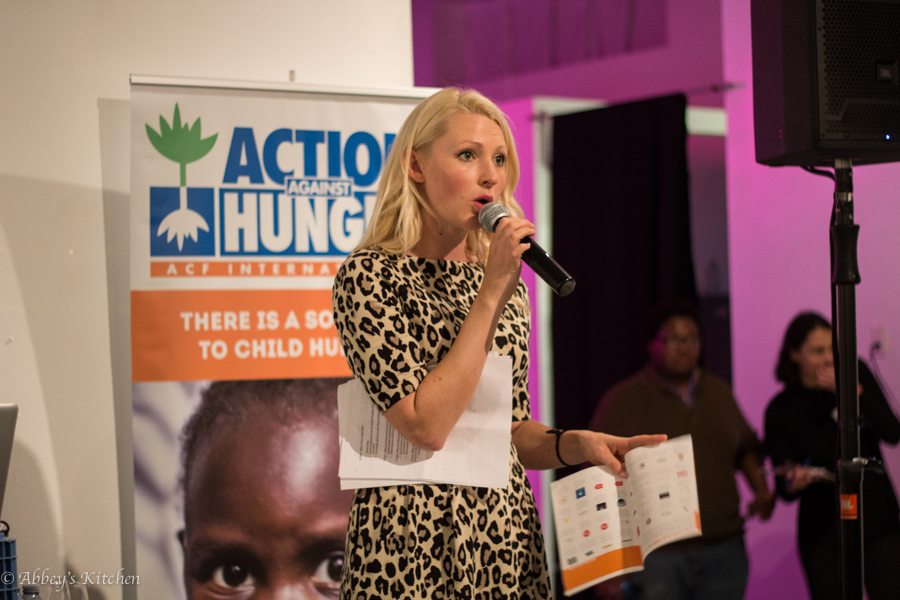 At this year's second annual event, more than a dozen Toronto chefs served delicious dishes inspired by various countries that Action Against Hunger support. Tickets cost $125 each and afforded guests amazing (unlimited) food, drink and entertainment. I had the pleasure of hosting the event, and could not have been prouder of the turn out.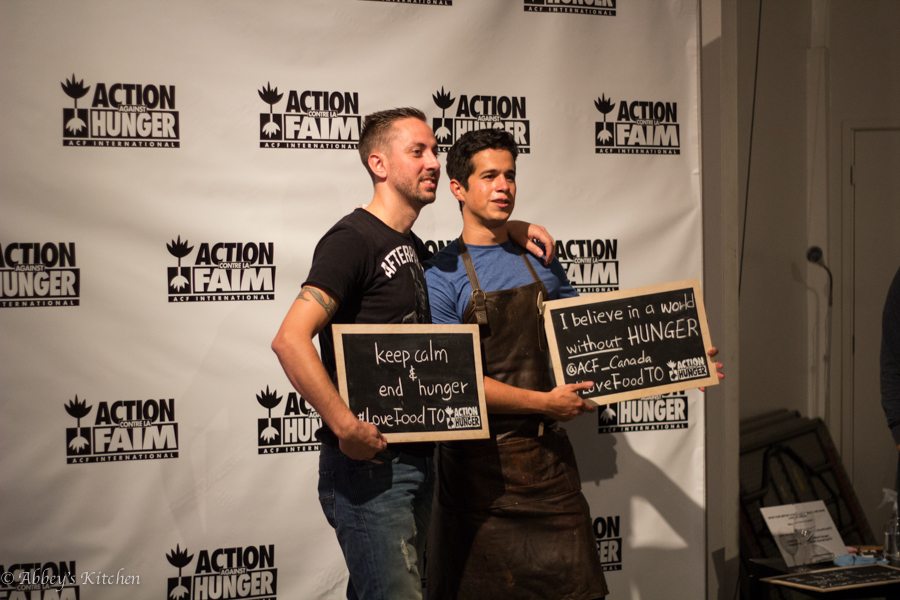 I got a chance to chat with last year's Love Food Fest winner, Chef Matt Blondin, about his experience with the organization in Peru. He had some absolutely amazing things to say about the charity and their commitment to a world without malnutrition.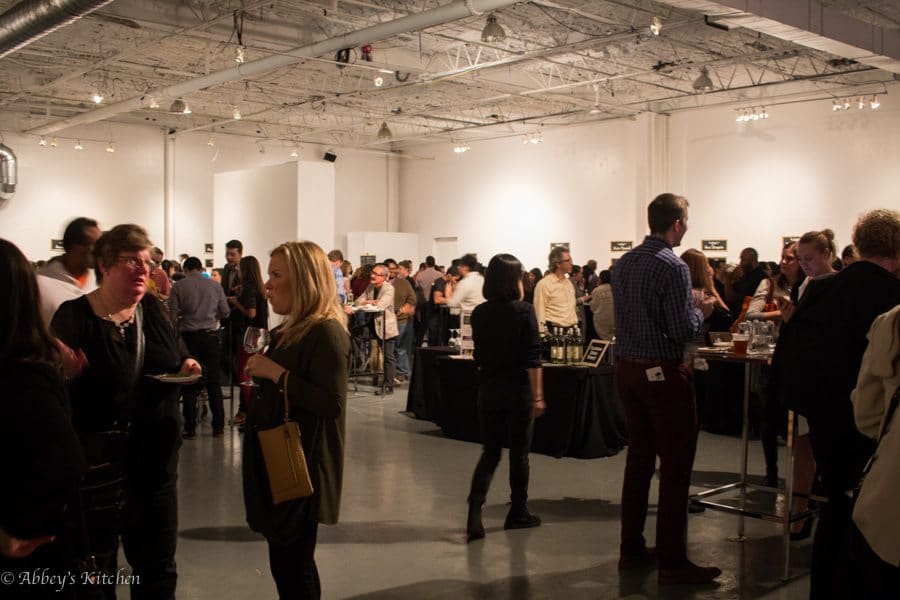 But let's not delay any longer -take a peak at some of the yummy eats we enjoyed!
Chef Steve Song – Coffee Pubs (Bolivia)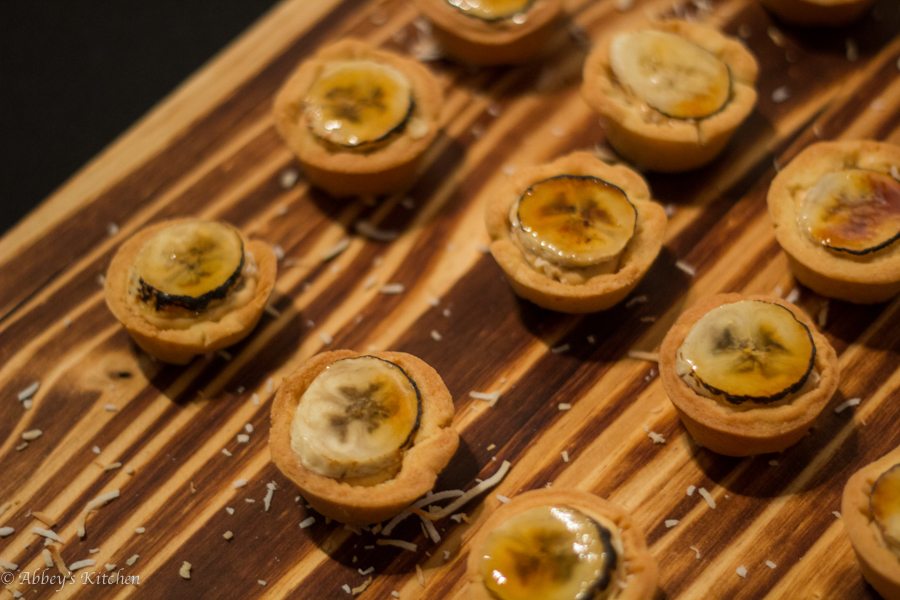 Chef Song served some delicious desserts, made of dulce de leche, toasted coconut and caramelized bananas.
Chef Michael Lehmkuhl – Weslodge (Cambodia)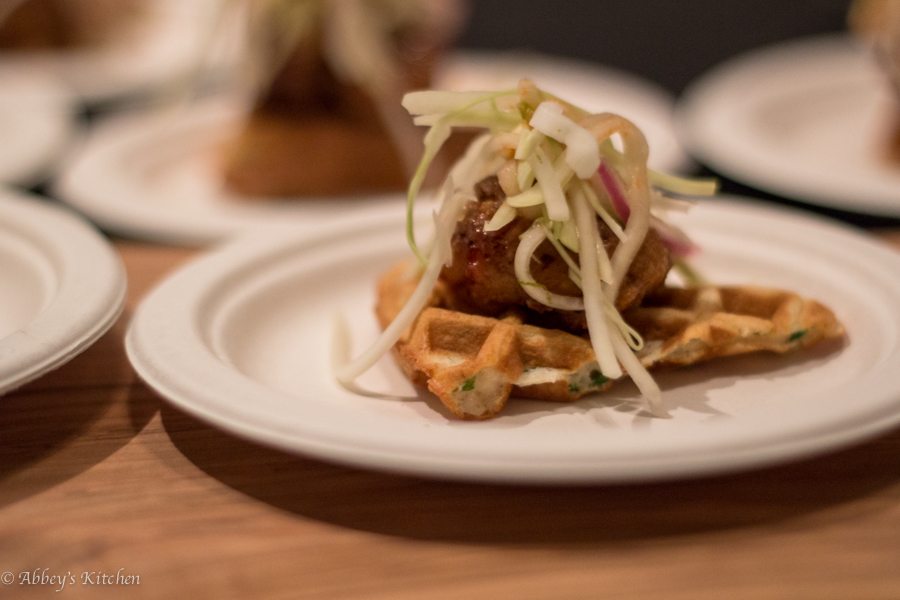 Chef Lehmkuhl's take on chicken and waffles consisted of garlic chives and white pepper waffles, topped with crispy soggy chicken, green papaya slaw and honey sriracha drizzle.
Chef Andres Marquez – Reforma (Guatemala)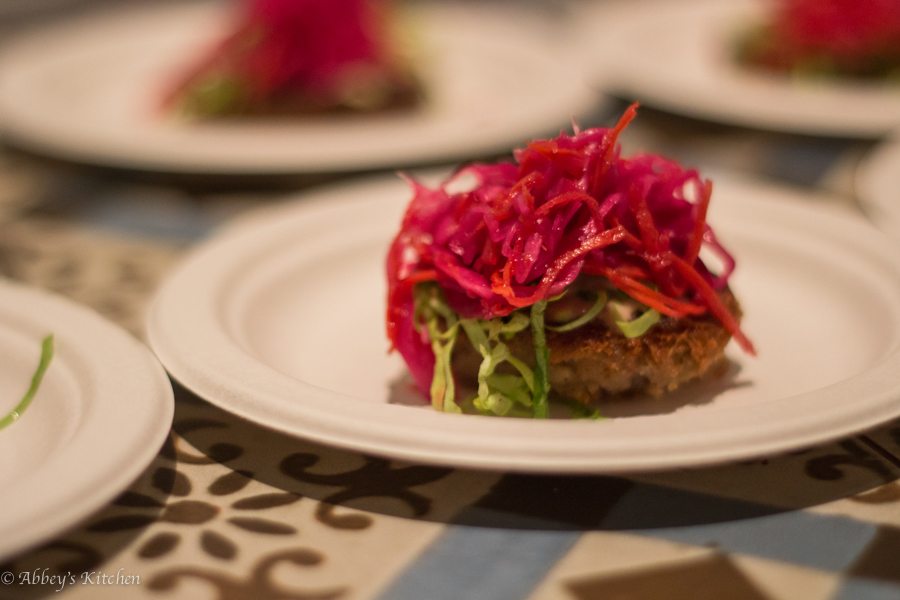 Chef Marquez served a savoury pork belly pupusa with recado and tomato crema.
Chef Ivan Tarazona – Calestin (Peru)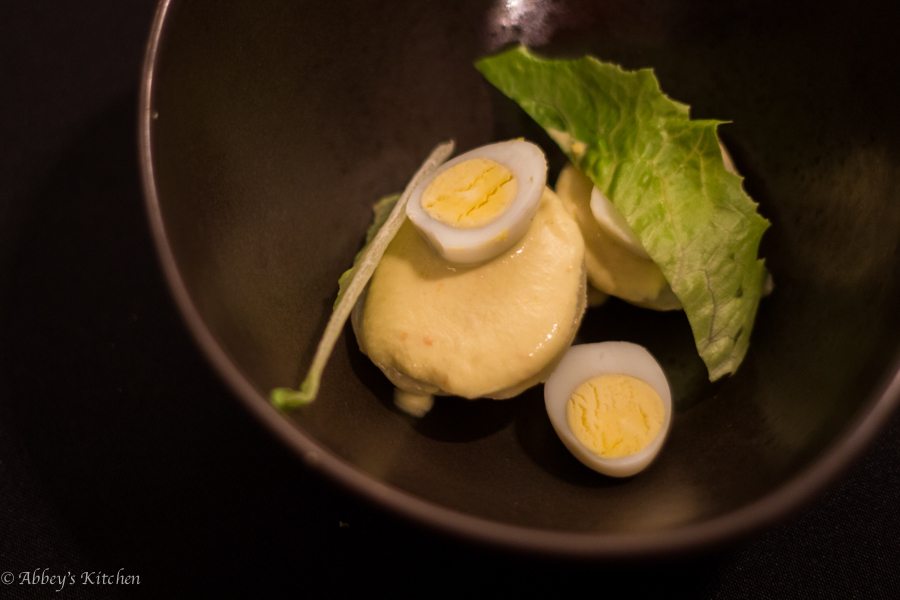 This traditional Peruvian appetizer is an emulsification of cheese, which is very similar to Queso fresco, aji amarillo (yellow Peruvian pepper), onions, garlic, a little bit of milk and the middle part of the bread. This spicy and creamy sauce is served on potatoes and eggs that have been boiled in salt.
Chef Shahir Massoud – Levetto (Lebanon)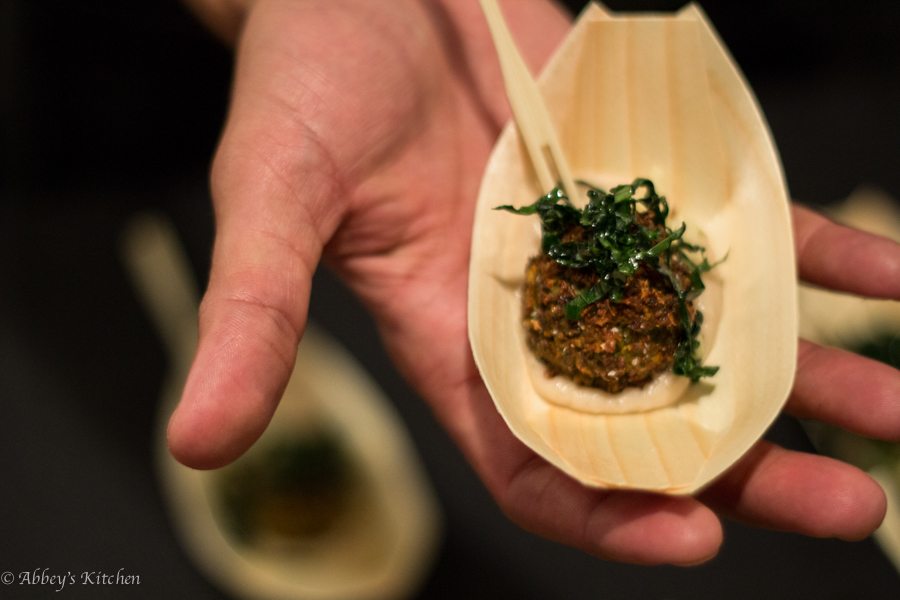 As Chef Massoud said "To put this into context, basically what you got is an Egyptian guy with an Italian restaurant, with an Indian friend and a Lebanese dish." They have taken their favourite fall flavours and turned them into a falafel. This dish features a crunchy and salty butternut squash falafel with a white bean hummus puree. They added some maple to make it a little bit sweet, mixed with a tinge of bitterness from the kale.
Chef Chris Kalisperas – Mamakas Taverna (Philippines)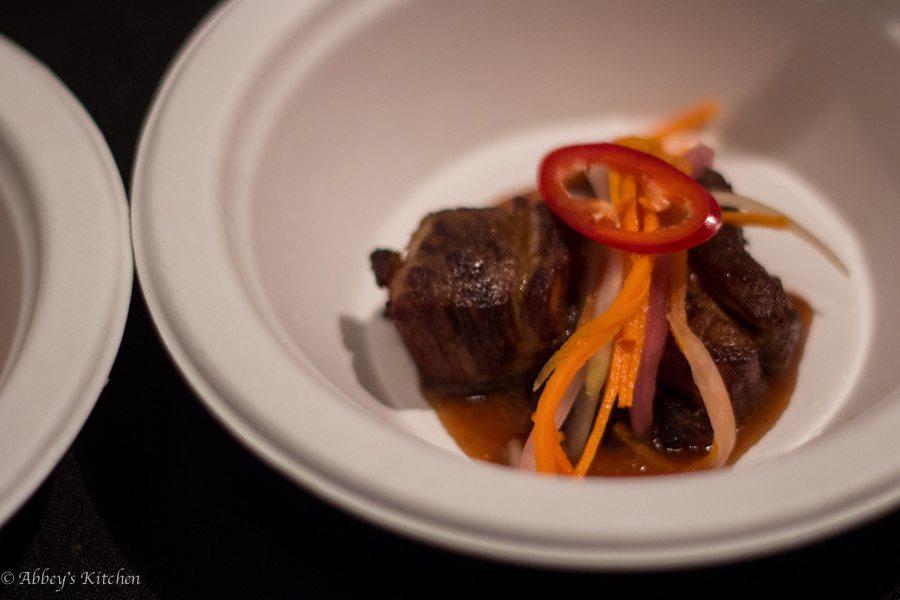 This dish is a Filipino style pork adobo made with pork belly that has been marinated in soda. The adobo is made with shrimp paste along with tomato, garlic and soy sauce. This dish is topped with pickled green papaya, carrots and red onions and just a little bit of chili for some spice.
Chef Nuit Regular – Pai (Myanmar)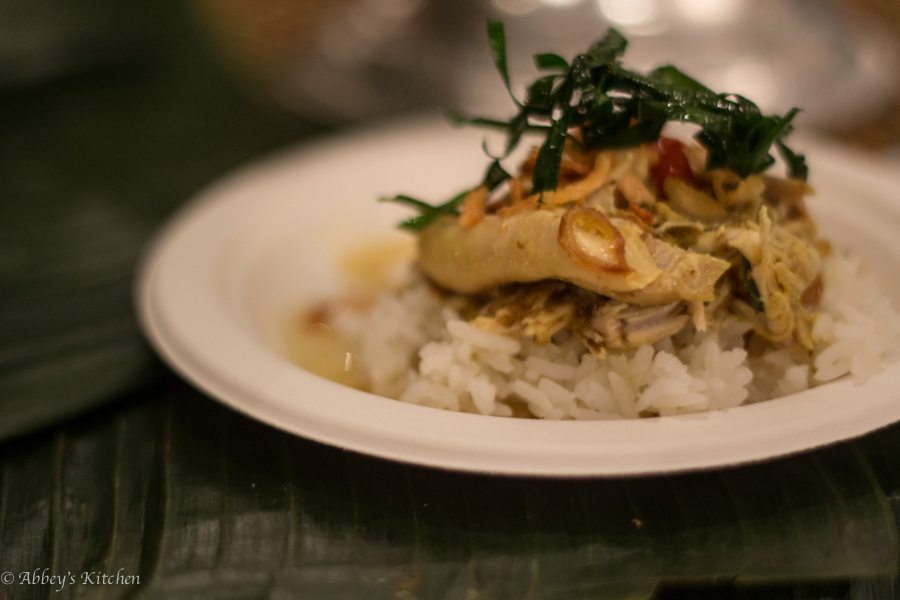 Chicken thigh braised in fresh turmeric, lemongrass, tomato and chili paste served on steamed rice. To add some texture to the dish, it was topped with deep fried shallots.
Chef Shinji Yamaguchi – Gushi Foods (India)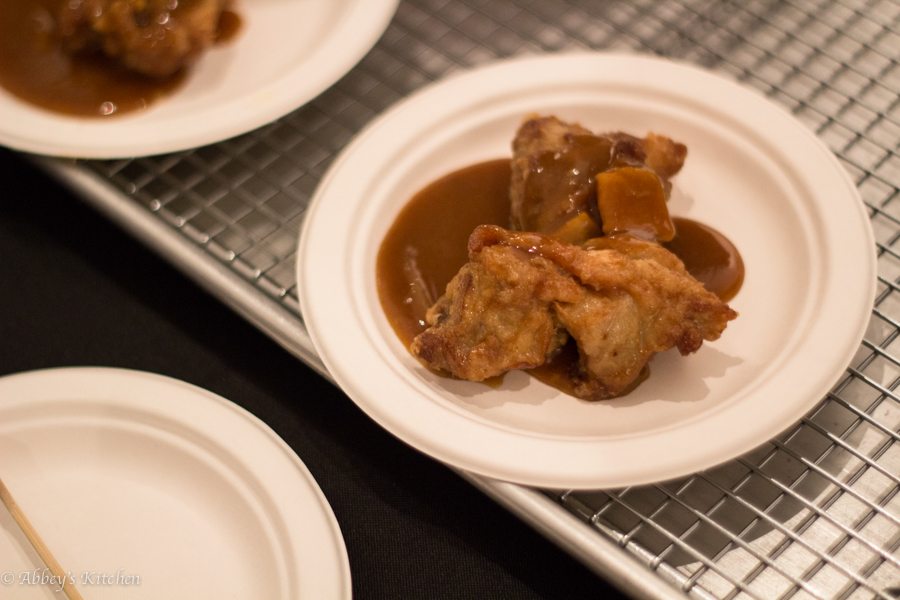 Chef Yamaguchi served his most popular fried chicken, called the Gushi Chicken, which goes by the name "Karaage" in Japan. The chicken is prepared in a marinade for 24 hours, which allows it to become more tender after frying. Then a thin layer of starch is added, which gives Gushi chicken maximum crisp, with minimal oil absorption. Since Chef Yamaguchi was representing India, he made a curry gravy sauce to add on top of the chicken.
Chef Amanda Walti – Doria (Georgia)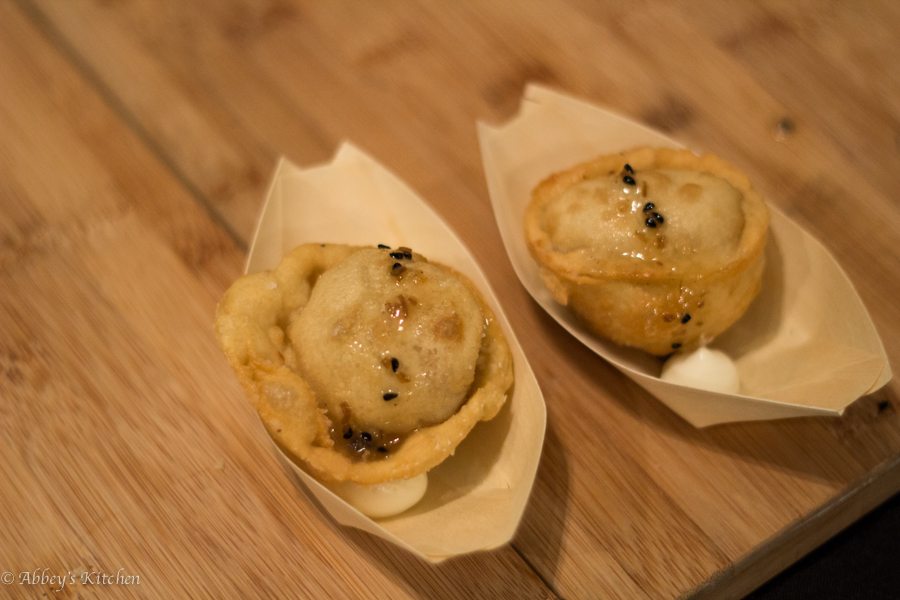 Chef Walti served fried Turkish dumplings, called Khachapuri. These dumplings are filled with brined cheese, caramelized onions and an egg yolk that is still soft, acting as a sauce inside of the Khachapuri.
Chef Aaaron Eccles – Chef Life (Paraguay)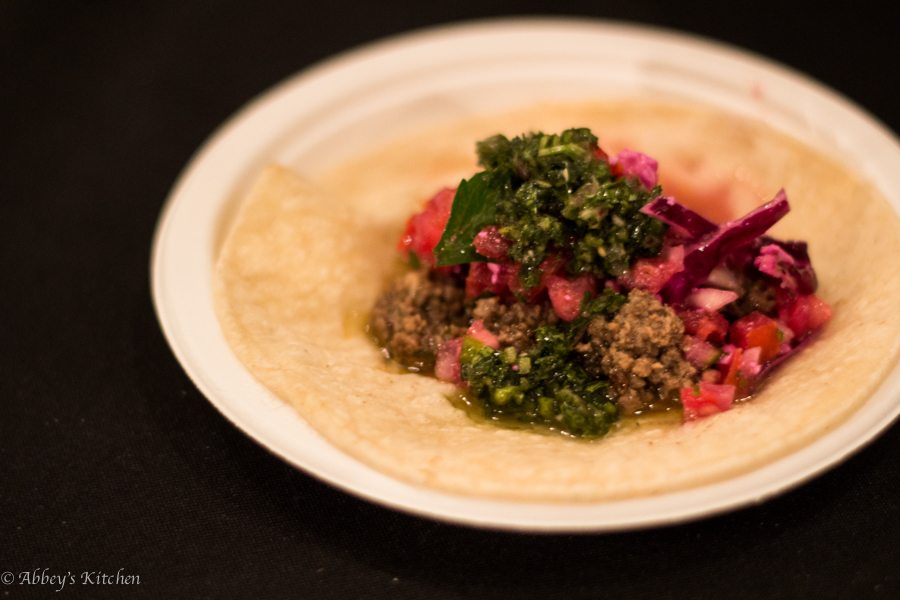 This Paraguay inspired dish features grounded steak with a pico slaw and chimichurri so it is earthy and spicy, all served on fresh tortillas.
Chef Andrew Wilson – OMAW (Colombia)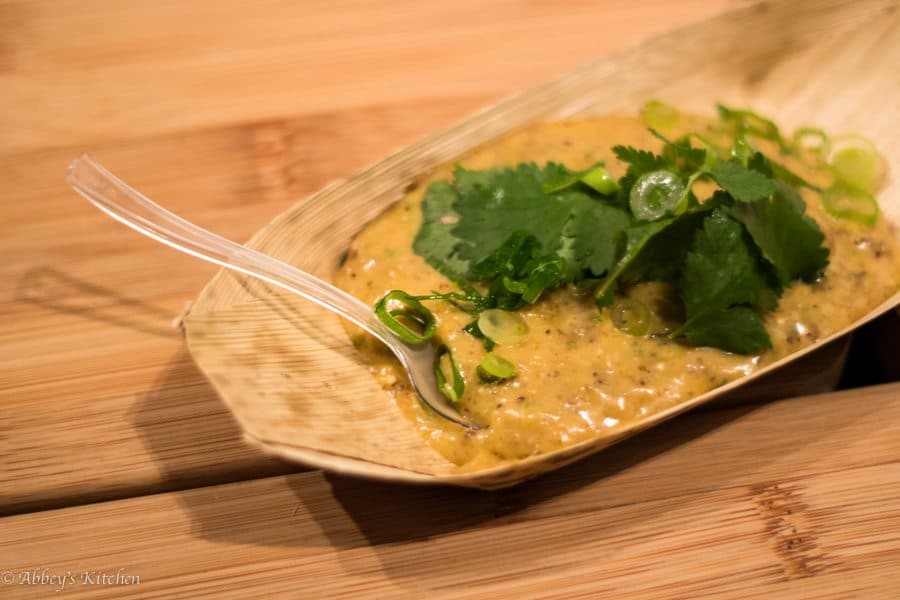 Chef Wilson served his take on the Columbian style porridge, called Mazamorra. He uses a product from Quebec, called Sagamité, which is whisked in with the milk, garlic and shallots and combined with ground beef, which gives you an unbelievable porridge like consistency.
Chef Caglar Araz – Anatolia (Turkey)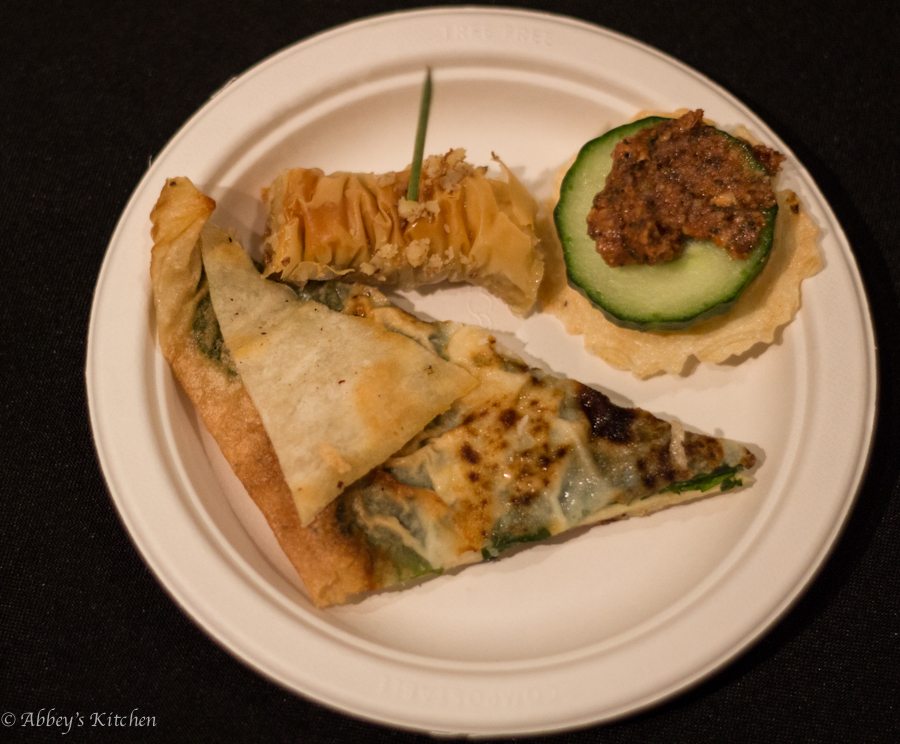 Chef Araz served a delicious trio. First was a Turkish style crepe called 'Gozleme' made from phyllo pastry and stuffed with spinach and feta cheese. Second was 'Ayse's Walnut Spread' made out of walnuts, tomato paste and various spices all mixed together and served on a cucumber slice. The last component was a Turkish dessert called Burma, very similar to baklava, except it only has one layer of phyllo pastry.
CakeStar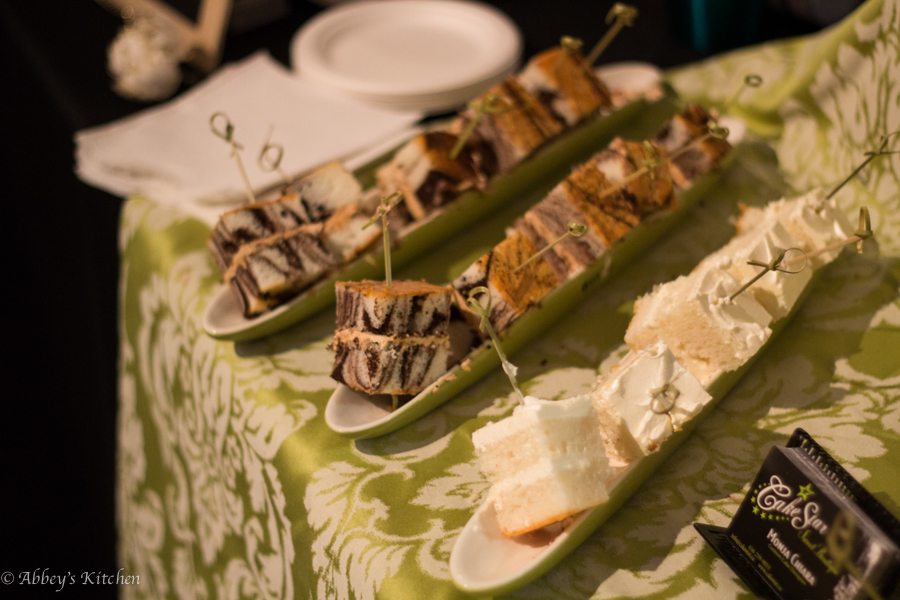 CakeStar served some delicious cake. The Marble Cake with roasted hazelnut buttercream and the Vanilla Cake with Madagascar vanilla buttercream were heavenly.
Congratulations to Chef Andrew Wilson and OMAW for winning best dish of the night!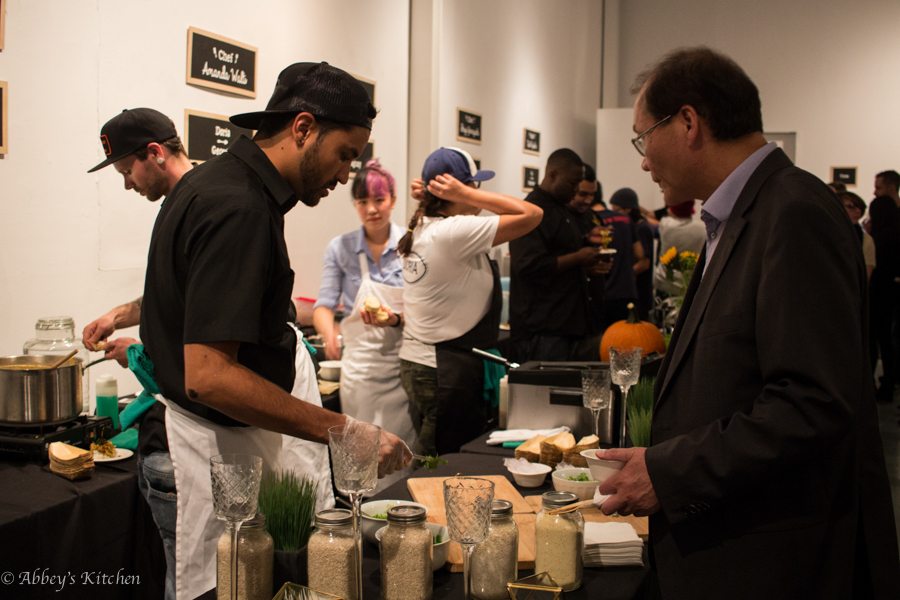 Miss this year's event? There's still time to get in on the fun! During the month of October, Toronto restaurants participating in the Love Food Give Food campaign will donate $1 from your meal to Action Against Hunger's work to fight child malnutrition. Make sure to visit some of these restaurants and help save lives!
Contribution by Maria Enache
Disclaimer: The preceding meal was complimentary, however, as always, all opinions are genuine. 
Updated on March 4th, 2019