For months there's been massive buzz about the exciting Toronto 2015 (#TO2015) Pan Am Games. Sure, some of that buzz has been about the traffic, but I think we can all appreciate the amazing power of sports in bringing people together. Like sports, food is one of our greatest cultural connectors- especially in a city that loves its tasty food.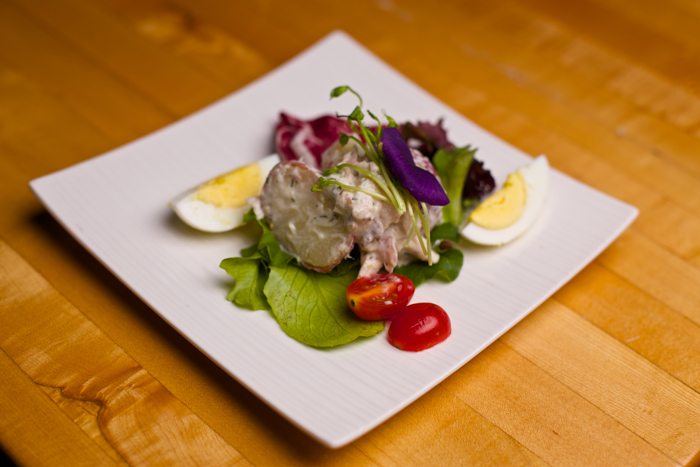 Smoked Trout and Pontiac Potato Salad
Our culinary scene thrives in its exciting breadth and multiculturalism so it's often hard to narrow down our singular defining style. But long before we had peameal bacon or veal sandwiches, our city laid a rich landscape of First Nation culinary traditions. What better way to welcome our fellow Torontonians, visitors, dignitaries and athletes than with a taste of our true culinary roots?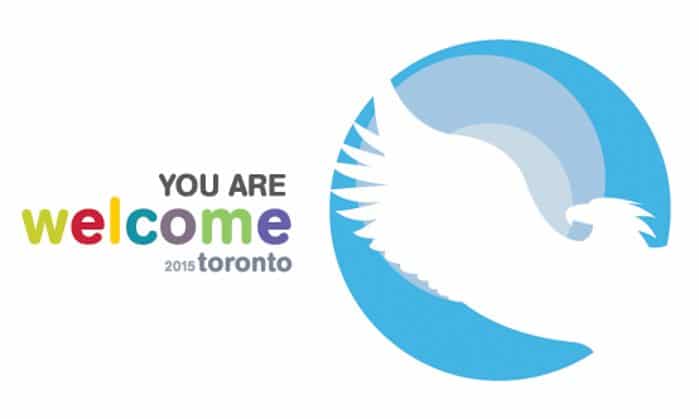 As the official Host First Nation of the Toronto 2015 Pan Am Games, the Mississaugas of the New Credit First Nation (MNCFN) will be putting Aboriginal songs, ceremonies and of course, food, on proud display throughout the games. Sports like archery, canoeing and kayaking are heavily engrained in the traditions the MNCFN people so their support in this Summer's Pam Am Games is a natural fit.
Smoked Turkey Chili
Most exciting for us foodies at the Pan Am Games is the July 10th launch of the official #YouAreWelcome food truck, a unique mobile eatery that will be travelling around Toronto during the Games. But don't expect pulled pork poutines and bacon-topped ice cream cones. In partnership with Chef David Wolfman, an internationally recognized expert in wild game and traditional Aboriginal cuisine, seven original and unique Aboriginal fusion recipes were developed to celebrate Firth Nation culture.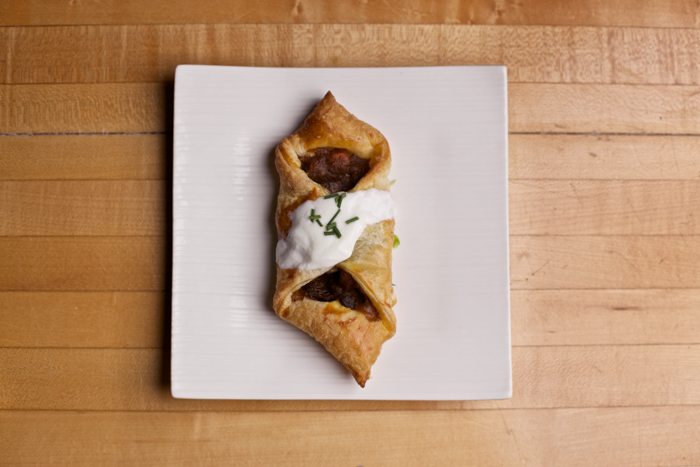 Curried Elk and Sweet Potato in Crispy Pastry
Pan Am Games Eats
For the food truck menu, Wolfman has selected four of his traditional recipes featuring locally sourced ingredients including: Curried Elk Pastry, 'Nish Kabobs, Smoked Turkey Chili, and Wild Blueberry Bannock. Oh wow, yum.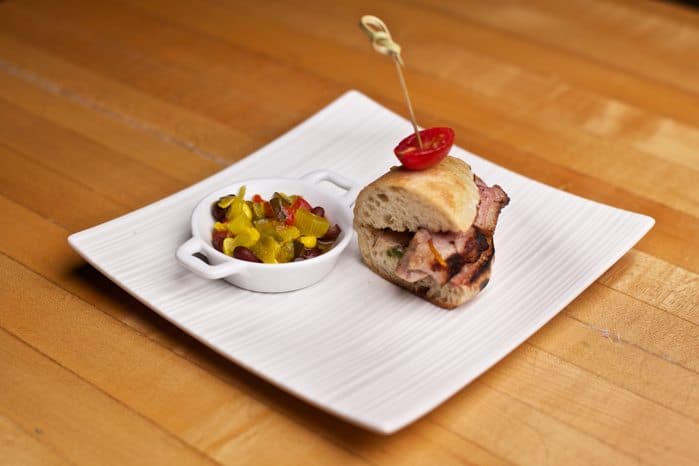 Orange Laced Duck Sausage on Toasted Herb and Sunflower Bun
The truck will be moving throughout the Pan Am Games around King St. West, Queens Quay, Queen St. East, Trinity Bellwoods and Christie Pits, so follow @YouAreWelcomeTO on Twitter and Instagram to track their daily location updates!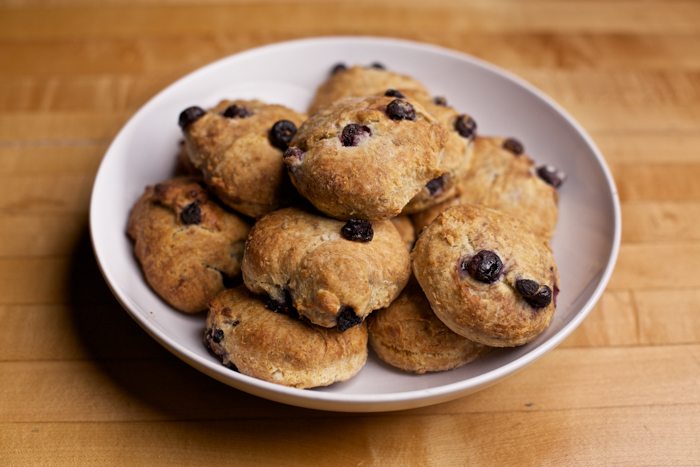 Wild Blueberry Bannock
To help you eat like Canadian royalty at the Pan Am Games, the MNCFN will be distributing over 25,000 $5 gift cards across the GTA that you can redeem at the #YouAreWelcome food truck. The cards were specialty designed by renowned First Nation artist Tracey Anthony and will also be available online and in select stores so you can collect the entire collection of designs!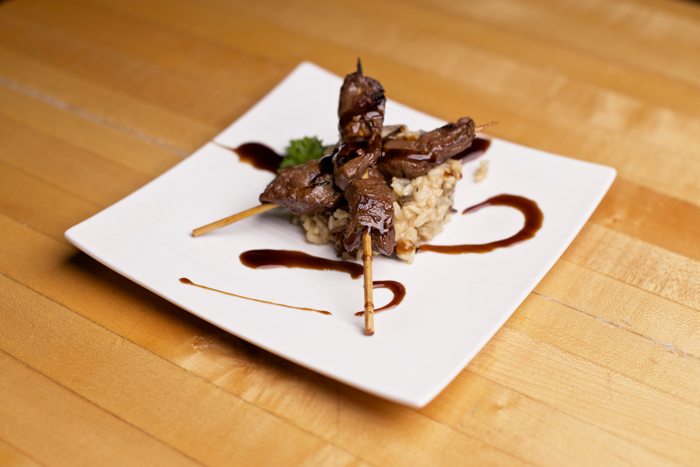 Nish Kabobs Glazed with Birch and Balsamic
Come join me in tasting Chef Wolfman's authentic Aboriginal dishes at the You Are Welcome food truck July 10th -14th at the 2015 Toronto Pan Am Games. And don't forget to follow @YouAreWelcomeTO, #YouAreWelcome and #TO2015 and check out their facebook page, Instagram, Twitter, and website here for more yummy details!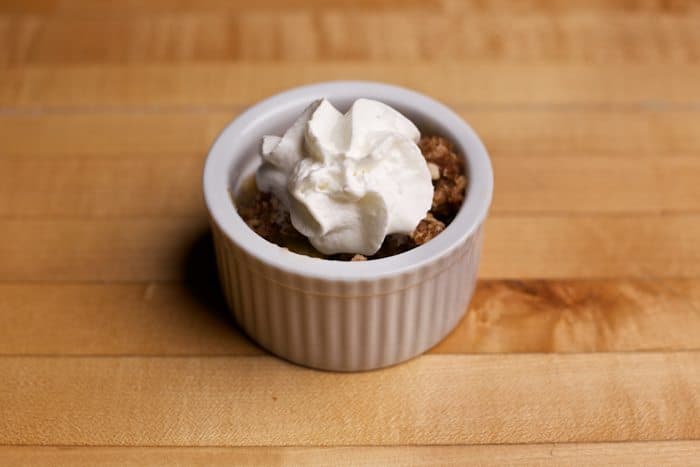 Rhubarb and Apple Crumble
Disclaimer: The preceding was developed as part of a pair partnership with the Mississaugas of the New Credit First Nation, however, as always, all opinions are genuine.
Updated on May 8th, 2019