If you follow me on Instagram or Twitter, you probably know that I do a lot of traveling between Toronto and California. If getting a visa wasn't so damn hard, and I didn't have all my family in Canada, I would move out to that beautiful country stat. On my latest trip, I had the pleasure of joining a group of North American media dietitians on a tour of California's almond country. As a nut lover (and full disclosure: I'm the former Spokesperson of California Almond Board), I was really excited to get to the source of the issues I had spent a few months learning and talking about back home. And yes, even I was interested to see how the California drought had impacted the crops.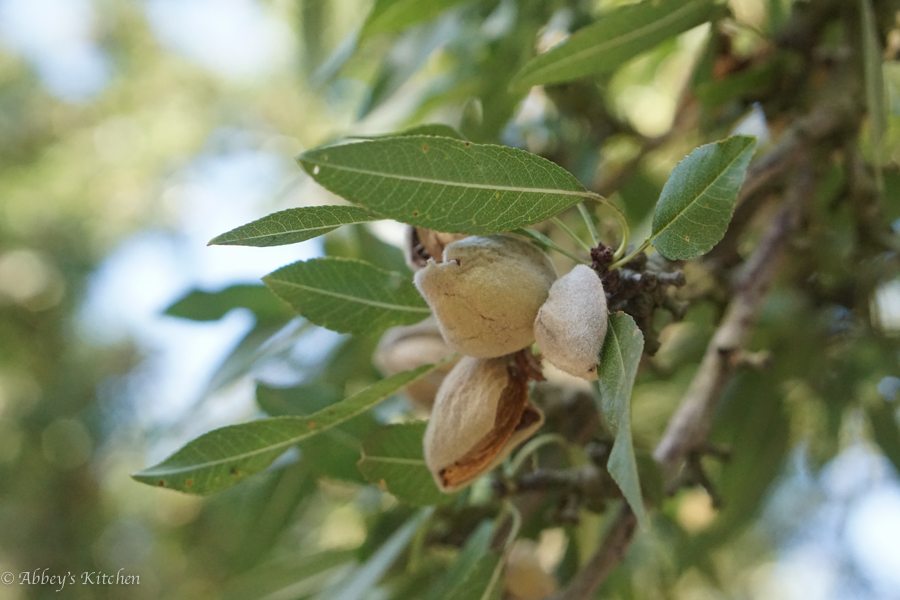 Over the three days, I learned about new and exciting snacking research, marketing trends, nutrition benefits and more. I watched hundreds of beautiful almonds fall from the trees, and saw them get meticulously sorted through in huge quantities. I also ate at least an ounce of almonds at almost every meal. You could definitely say I was always well satiated any time of any day.
Throughout the week, I posted various pictures of the almonds I saw in the orchard and plant, and I noticed a lot of people asking me about their environmental impact. Since it's pretty much impossible to answer questions in context in just 140 characters, I went straight to the source to get the facts about the California drought to address them in full right here.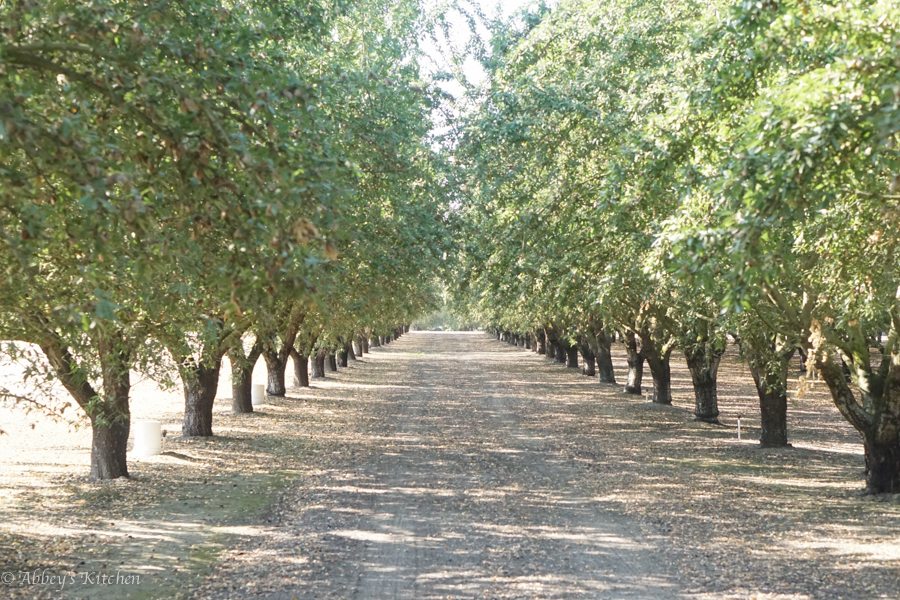 How much water do almonds REALLY use?
It seems like the media has painted almonds as one of the major contributors to the California drought but in reality, almond trees use a similar amount of water as other fruit or nut trees. Actually, almonds use less than some of the most popular crops. The reason that the media has likely zoned in on almonds, however, is because they make up such an important and significant chunk of California's agricultural landscape. In fact, they occupy 13% of California's irrigated farmland. Having said that, they use less than their proportionate share of water, clocking in at only 9% of the state's agricultural water use. Translation? They're pretty efficient!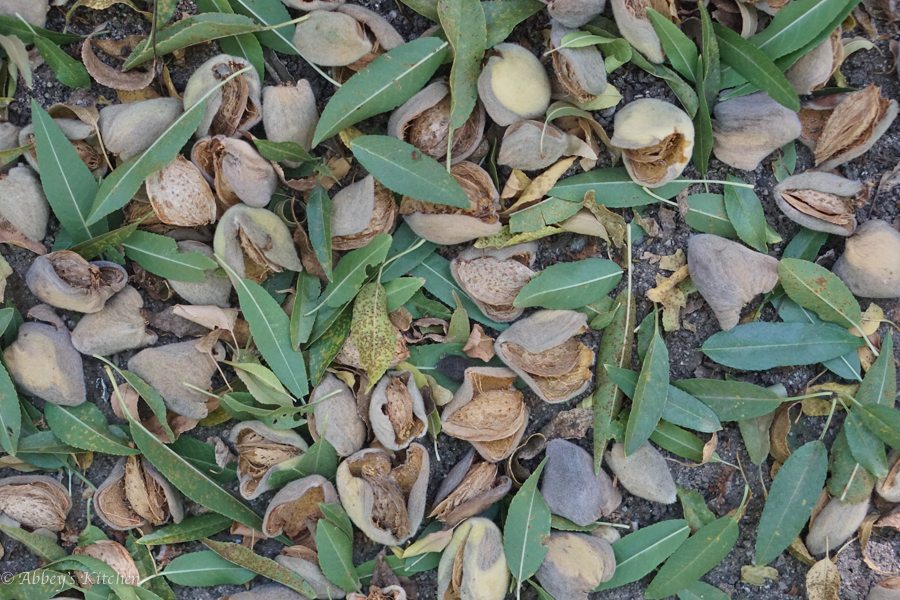 Almonds & Efficient Water Technology in the California Drought
Almond farmers have also been constantly striving to make the discrepancy between acreage and water use even greater. Since 1982, the Almond Board of California has been funding water efficiency research, and since the early 90s, they've improved their water efficiency by 33%. In other words, they now can produce more crop per drop than they could a few decades ago.
In California, 83% of almond farmers use something called demand-based irrigation which tracks soil moisture, tree water status and weather conditions to determine when and how much to water their orchards. This means that they water based on need, rather than just routine or convenience.
Another 70% of orchards use technology called micro-irrigation, which decreases water runoff, puts water directly into the root zone and allows for precise timing and rate of irrigation. This is key in times of the California drought.
Finally, 62% of farmers use something called soil maps and design their irrigation to best match their orchard's unique soil characteristics. This means that each individual batch of almonds end up getting exactly what they need- and not a drop more or less.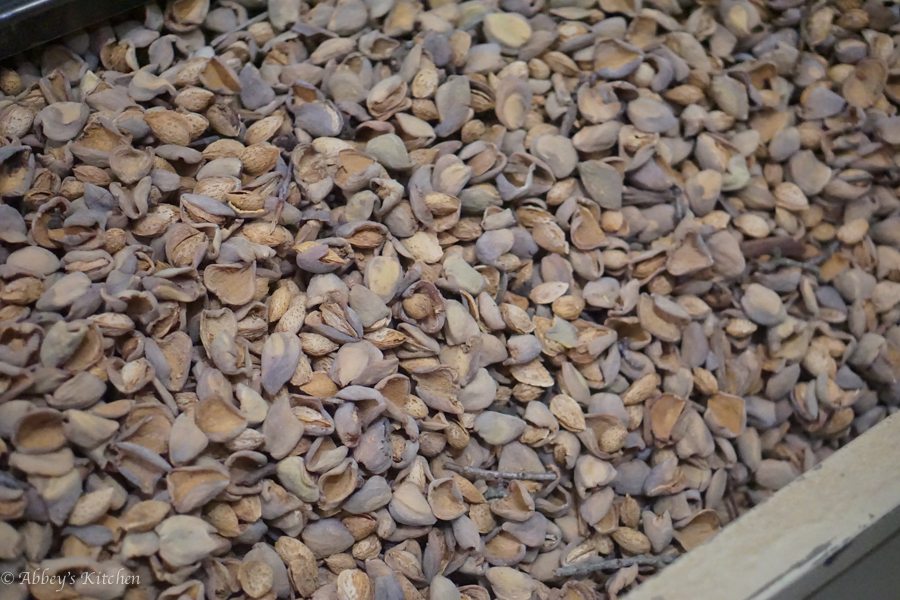 Almond Crop Efficiency
Not only have the almond farmers made huge advances in how many water drops are used per crop in light of the California drought, but they are also ensuring that every drop counts. Almond by-products don't go to waste. The fuzzy peach-like hulls help feed dairy cows, while the shells are used for energy production and livestock bedding.
Greenhouse Gas Neutral
Thanks to their efficiencies in utilizing the almond-crop by-products, it's been found that almond production can potentially be carbon neutral or even carbon negative.
Importance to Bee Health
Almond trees are pollinated by bees, and are the first source of food for bees each spring. Bee hives actually do particularly well during almond pollination season, and apparently leave stronger than when they arrive. Due to their strong synergy, the Almond Board of California has funded research on bee nutrition, pest management and genetic stock improvement for four decades and has invested almost $1.6 million in this initiative.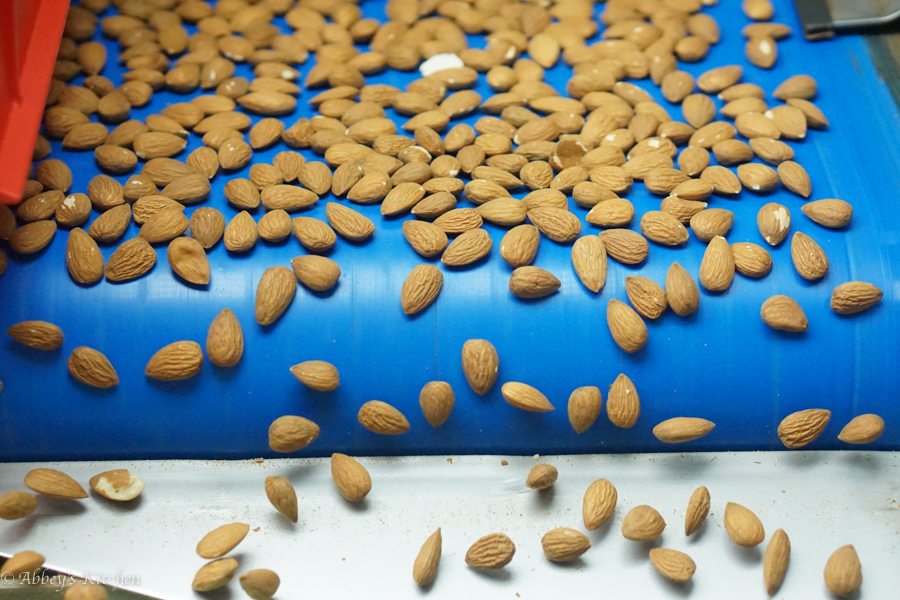 So, should you stop eating almonds or other California crops during the California drought? Well, it's complicated, but just think for a moment about what we rely on California for. The state alone supplies 50% of the fruits, nuts and vegetables in the US, 90% of the US's supply of almonds, and 80% of Canada's almond supply- that's a lot of our favourite good-for-you foods! I'm definitely an all-foods-fits kind of dietitian (especially foods that are so nutritious, like almonds) so I think what's ultimately important here is that whatever we enjoy and purchase, we do so in moderation, all while trying to support farmers who are making efforts to utilize more efficient and sustainable practices.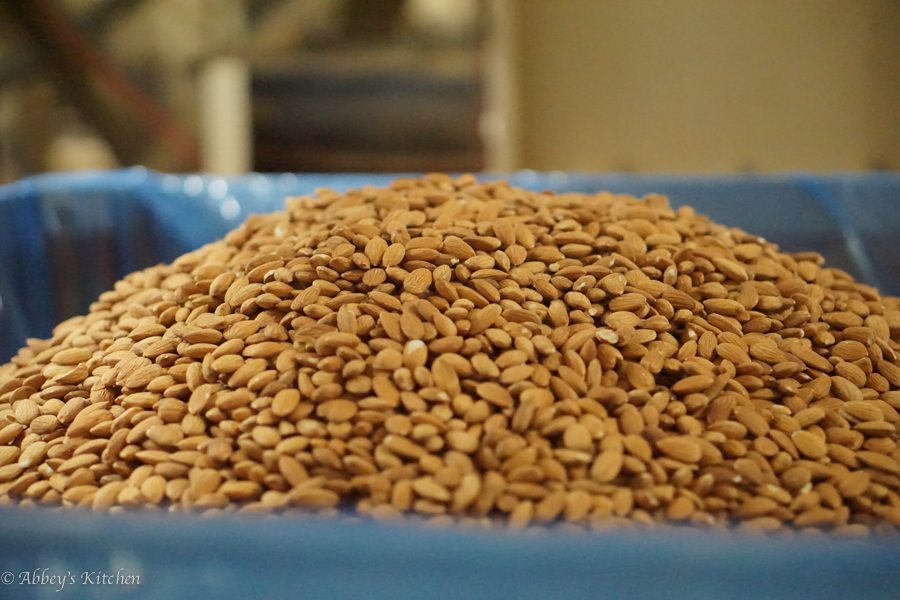 For more information on almond production and the California drought, check out the Almond Board of California's website here.
Disclosure: The preceding press trip was paid for by the Almond Board of California, however, as always, all opinions are genuine. 
Updated on May 8th, 2019