If you work in the financial district, you're probably used to eating breakfast, lunch, and yes, even dinner, close to your desk. So naturally, having tasty options near by can make the difference between a great day at the office, and an embarrassing mid-meeting hangry meltdown. Hey, we've all been there. Thank goodness for First Canadian Place.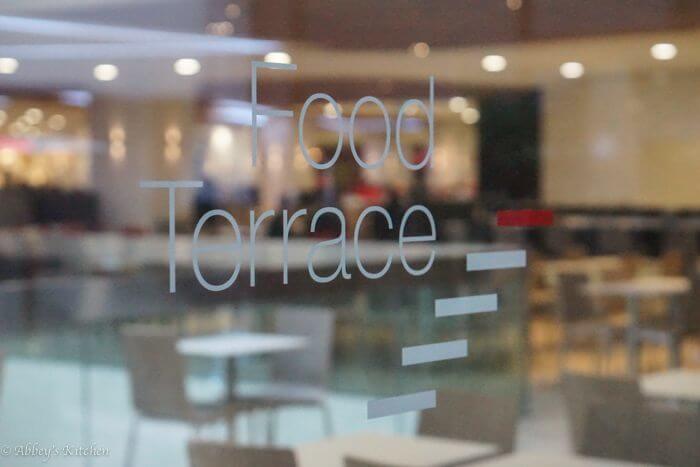 The First Canadian Place has recently unveiled their revitalized and enhanced Food Terrace and boy, does it ever make going to work a pleasure.  The newly renovated food court is the only above ground food court in the district, and brings together top food outlets and restaurants, luxurious and functional seating and a bright comfortable atmosphere.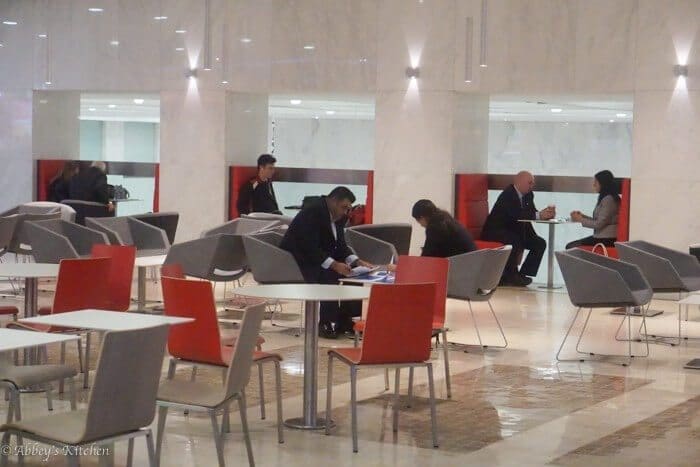 Seriously, I don't work anywhere close to First Canadian Place, and I would consider coming here just to do my work and grab a bite. The floor to ceiling windows adorned with soaring bird silhouettes fill the space with a warm blushing sunlight, while pot lights and hanging light fixtures brighten the space for the after work crowd. The black, grey and red colour palate is clean, modern and sophisticated, while the open ceiling of slatted wood brings warmth and Canadian-comfort to the space.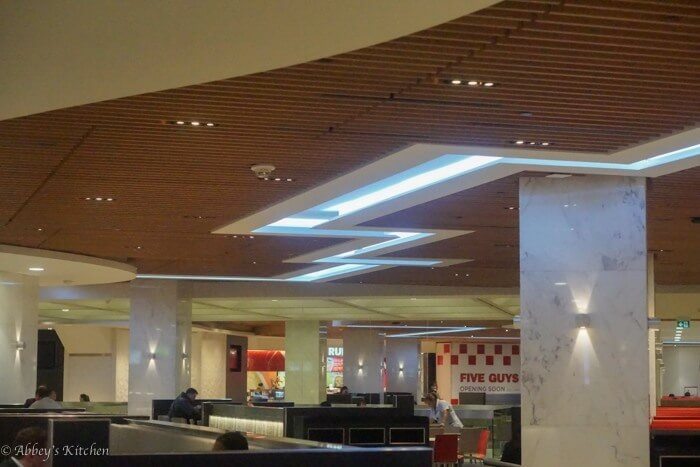 All aesthetics aside, the folks at Kearns Mancini Architects Inc. have really done their due diligence on the functional design. The massively spacious dining hall offers something for everyone- whether you're going over a presentation on your laptop with a colleague, enjoying a leisurely lunch with friends, or just need some alone time to get work done.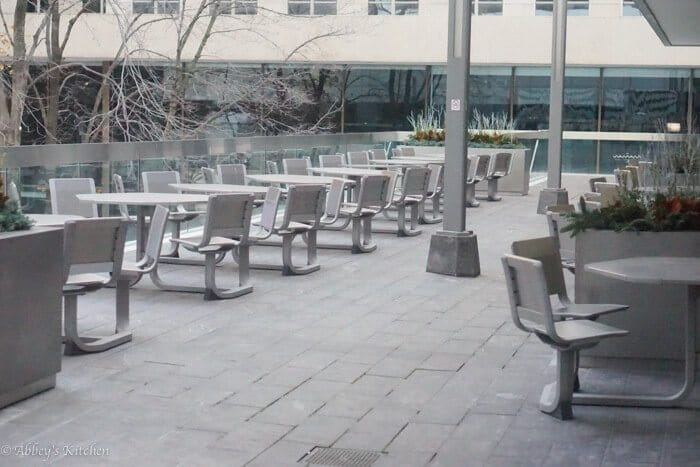 Seating ranges from tall banquettes to intimate booths, to easy four tops and even work nooks with outlets and phone chargers to take advantage of their complimentary Wi-Fi. They've also added a new pedestrian bridge to improve foot traffic to the Food Terrace and increased seating by 30%! Yay, no more eating at your desk!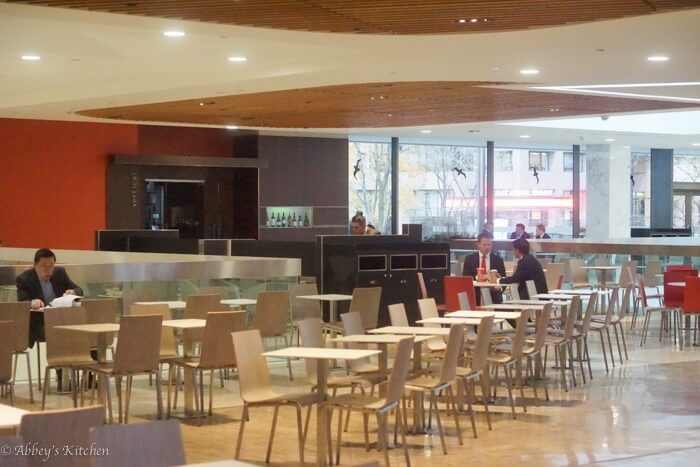 Obviously, it wouldn't be a great food court without awesome food offerings. The new Food Terrace currently boasts a dozen delicious fast-casual and sit-down restaurants with another three on the way, ensuring downtown dwellers will always have something new to try each day. Take a peak at some of the yummy eats I picked up on my first visit to First Canadian Place's new Food Terrace!
Food at First Canadian Place
Maman
Chocolate Chip Cookie, Profiterole and Lavender Cake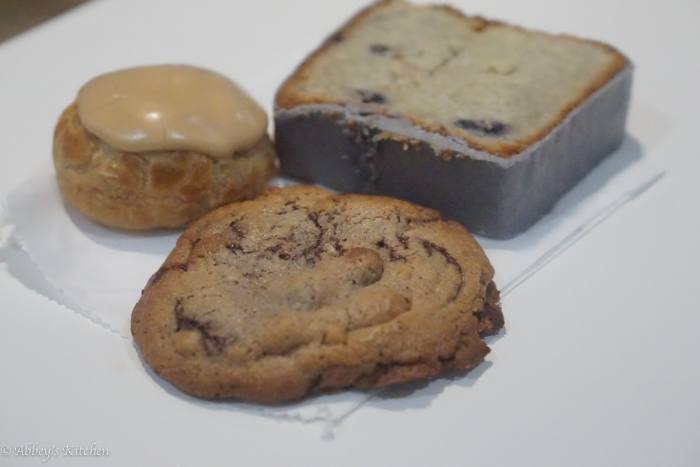 Jimmy the Greek
Chicken Greek Salad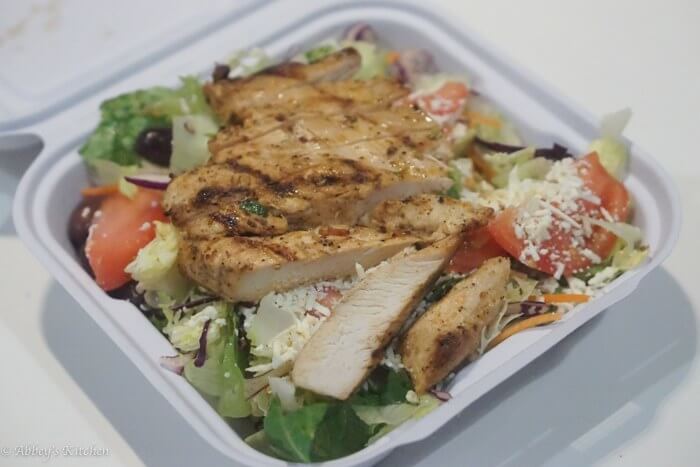 Mucho Burrito
Steak Burrito Salad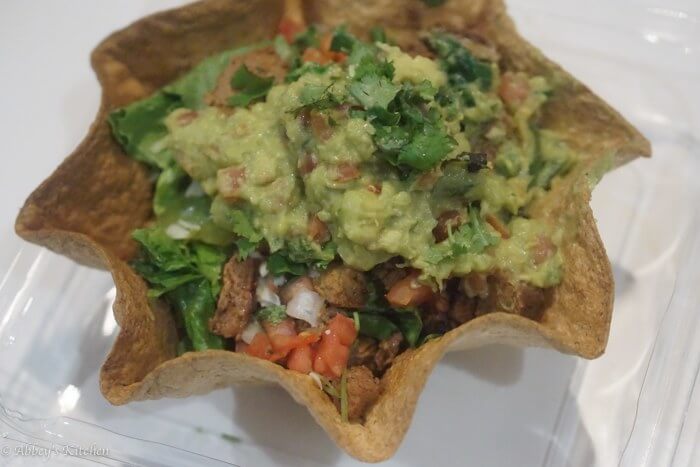 Szechuan Express
Lemon Chicken and Noodles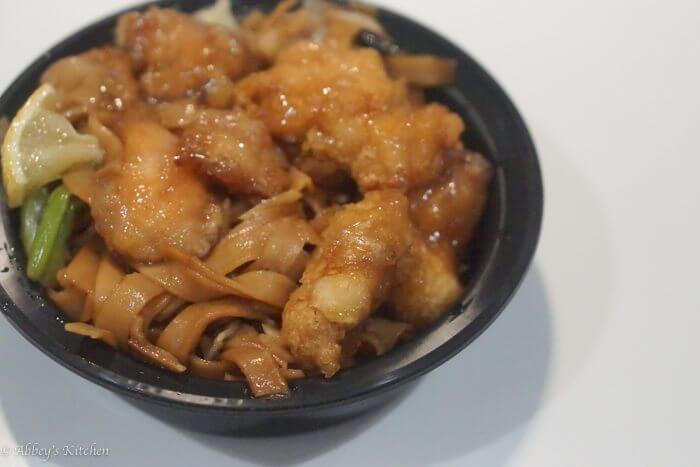 Amaya Express
Samosas with Chickpea Curry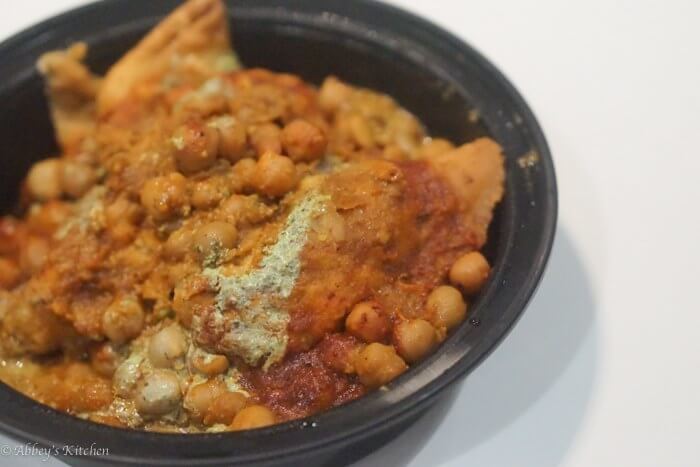 Pumpernickle's
Falafel Salad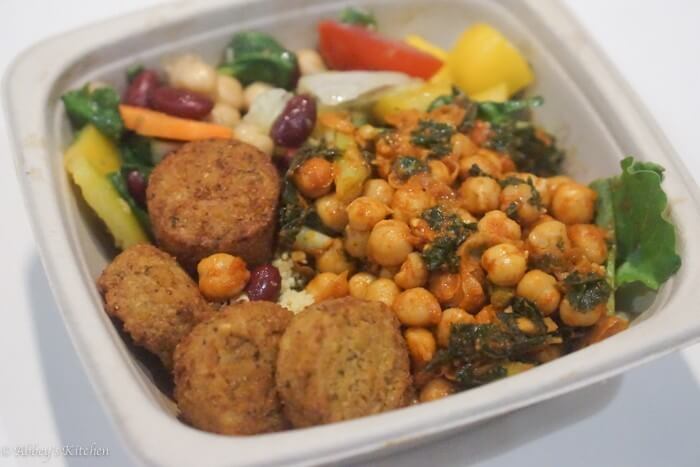 Mr. Sub
Chicken Shawarma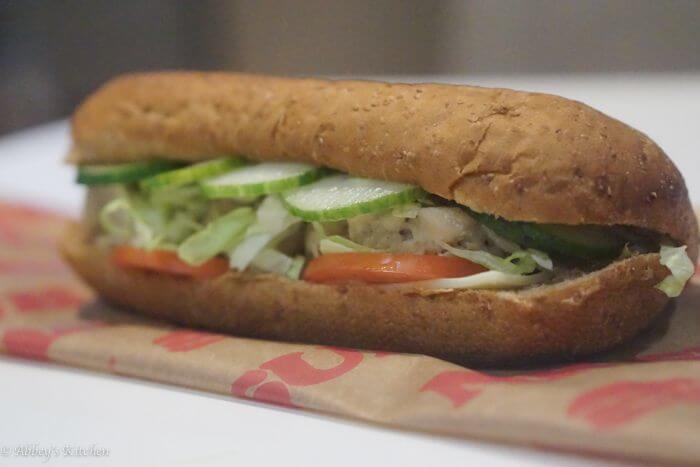 Tim Hortons
Christmas Donut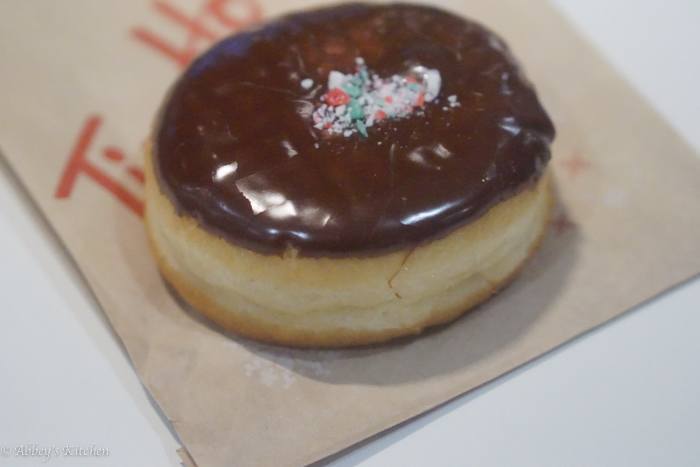 Other restaurants to choose from include Maxim (for homestyle favourites like mac n' cheese and lasagna), Ruby Thai (for made to order stirfries), Five Guys (coming soon), Supa (coming soon), Green House Juice (coming soon), IQ Food Co. and the super hot brand new Catcus Club Café.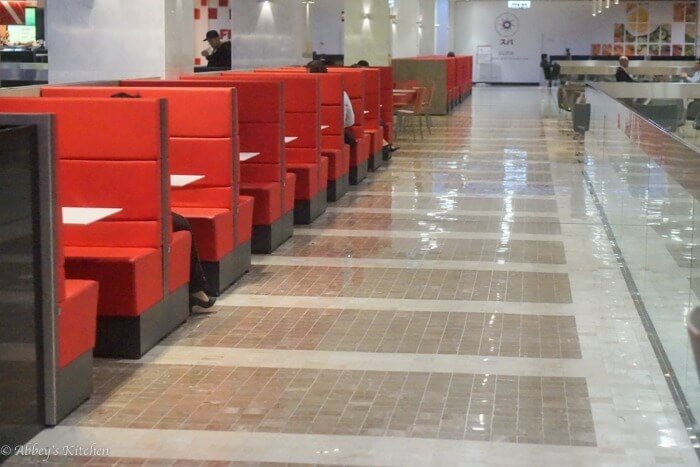 If that wasn't enough to entice you, between November 30th and December 4th, First Canadian Place will be donating a percentage of food court sales to support Regent Park Community Food Centre and Community Food Centres Canada (CFCC). Funds raised for the Regent Park Community Food Centre will support healthy community meals, kitchens and gardens, while funds raised for CFCC will go towards their #GoodFoodChangesLives campaign supporting access to healthy food and food skill building. This campaign definitely solidifies First Canadian Place's dedication to the community and the wellbeing of those working and living in the downtown core.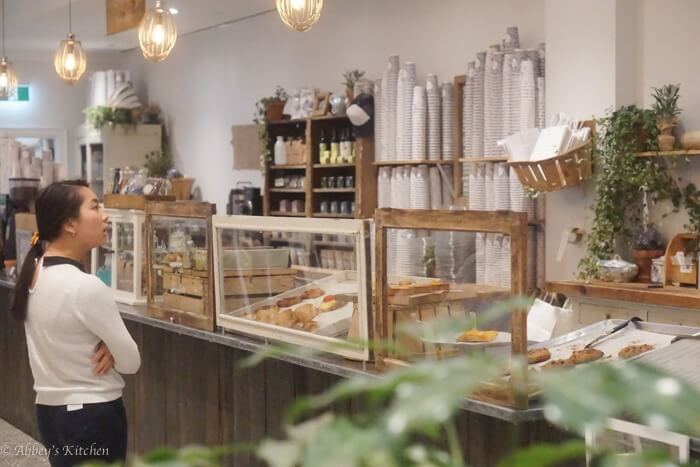 Want to give back while getting a delicious affordable meal? Dine at the new Food Terrace at First Canadian Place between November 30th and December 4th and enjoy something tasty for a great cause. For more information, check out their website here.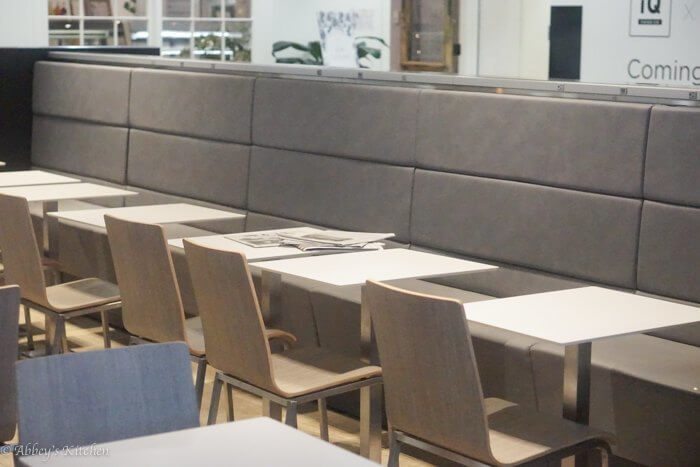 Disclaimer: This post was written in paid partnership with First Canadian Place, however, as always, all opinions are genuine.