Nowadays, taste and nutrition are just two of many factors that play a role in answering the question, what's to eat? As a registered dietitian, I see how quickly the social climate has changed and how much more informed the public wants to be when it comes to what is in their food. Today people have serious questions about GMOs, organics, nutrient quality, ethically raised animals and of course food industry sustainability. Obviously, the food industry has had to make some serious changes in order to continue to appeal to these ever-evolving concerns, and one industry in particular that I have seen step up to the plate (literally) is Ontario pork producers.

I've always been a fan of Ontario pork (mainly because I see it as a tasty, nutritious way to get protein on the table), but I'm also glad to know they've been staying abreast of the public's changing needs. This industry understands that consumers are looking for foods that are ethically raised and sustainable and is now the first Ontario livestock commodity group to set benchmarks for their environmental and socioeconomic performance. They're also being totally transparent about it all in their inaugural Social Responsibility Report that makes it clear that their strategic plan really does align nicely with the public's concerns.
What is Food Industry Sustainability & Social Responsibility?
There are a number of factors that go into ensuring sustainability and social responsibility in any food industry. Ontario pork producers have paired this down to looking specifically and carefully at farm management, economic performance, environmental stewardship, animal care and food safety, relationships with the community and worker well-being.
Ethically Raised Animals
It all starts with raising and managing healthy pigs with top notch production standards and safe farming protocols. Ontario pork producers work diligently to prevent the spread of disease in their herd and ensure your family is eating the healthiest protein possible. Back in my grandparents' time there was concern over pigs spreading trichinosis but thanks to constantly improving farming conditions, pork products are incredibly healthy and food safe.
In Ontario, pigs today are housed individually or in small groups to ensure nutritional needs are met, and temperature controlled barns provide protection from predators, disease and extreme weather. All of these kinds of humane, carefully monitored safeguards help ensure the safest, healthiest pork possible.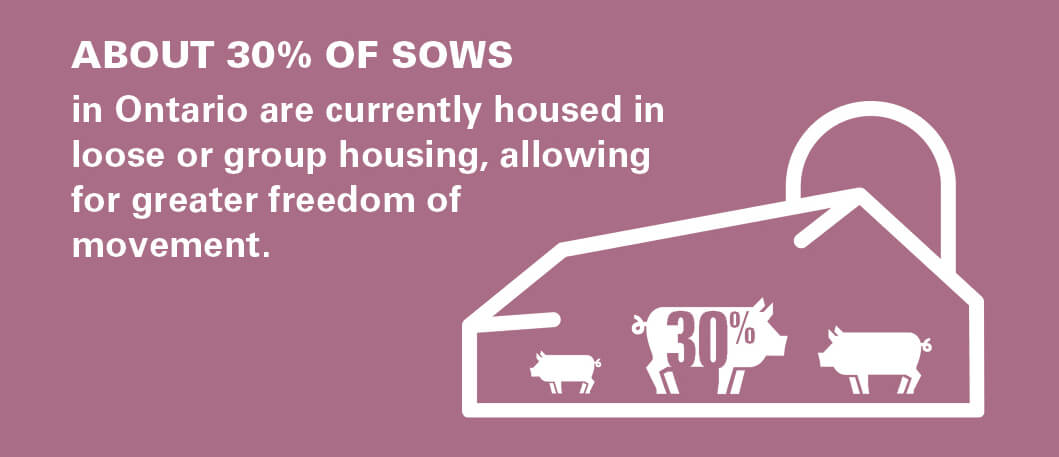 Saving Money and the Environment
From an environmental perspective, water and pesticide use on pork farms are also closely monitored and feeding schedules are designed so that they specifically help to protect the environment. Ontario pork farmers also save resources by sometimes feeding pigs some of the residual healthy crops that have been grown on their own farms so that nothing ever goes to waste. The report's Life Cycle Assessment also was transparent about the carbon and water footprint of pork production in Ontario, and the great news is that the province is on par with the North American average, and better then the world average. This sets a strong benchmark and baseline for measuring progress and setting goals for future improvements in sustainability.

Happy Team
Clearly, it takes a really committed, caring, passionate team of farmers to make sure this growth and progress happens. It's one thing for an organization to put forth mandates, but if the organization's members aren't gung-ho about it, nothing will ever get done. For that reason, Ontario pork producers are just as much about the well-being of their workers as they are for their pigs. This is an industry that is consistently advocating for the safest, healthiest working conditions for their dedicated workers. Ontario Premier Kathleen Wynne has also named the Ontario pork industry a key partner in producing new jobs and doubling the agri-food sector's annual growth rate by 2020.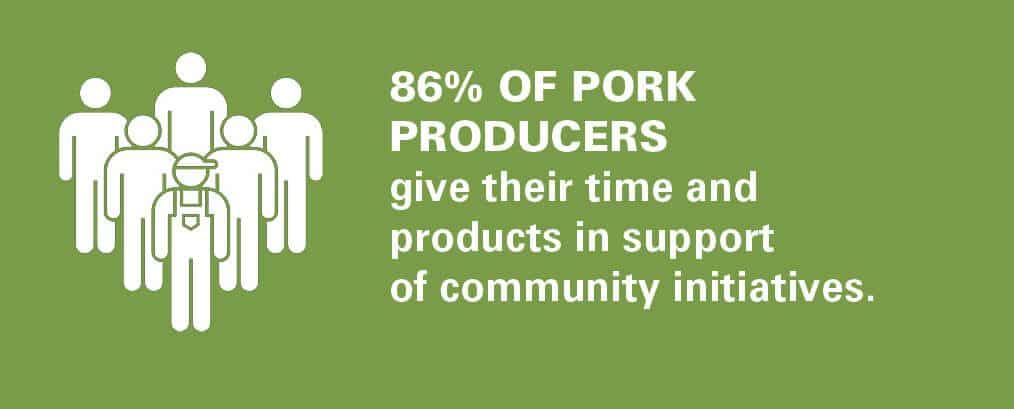 Giving Back
And it doesn't just end within the confines of Ontario Pork. Farmers are also committed to giving back to the community, having donated more than $135,000 to the Ontario Association of Food Banks since 1998, as well as 45,000 pounds of fresh ground pork. That could make a lot of really tasty burgers for Canada Day.

These are just a few of many examples of how Ontario pork producers are leading the way for sustainable farming and producing healthy food to feed Canadians for generations to come.
Obviously, I like to support local industries with strong food industry sustainability strategies in place, so here are some of my favourite tasty low fat pork recipes for getting your fix!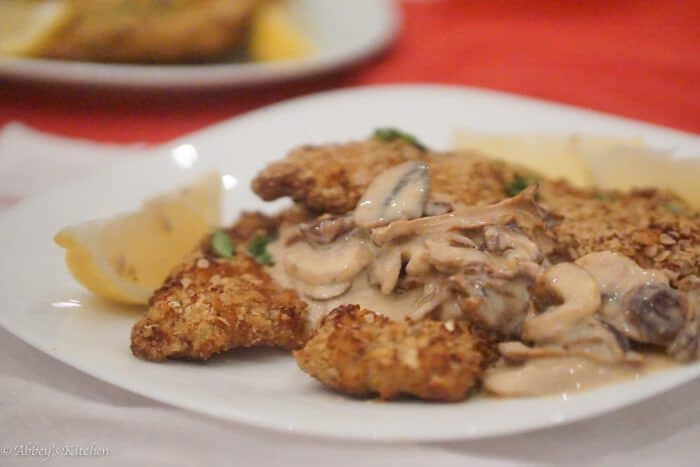 I would love to hear about other amazing organizations who are committed to food industry sustainability and social responsibility – leave me a comment below with some of your favourite industries!

Disclaimer: This post was developed in paid partnership with Ontario Pork; however, as always, all opinions are genuine.
Updated on May 23rd, 2016