This Gluten Free Orange Poached Halibut may sound fancy but it's one of the fastest fall dishes to entertain and an easy family dinner.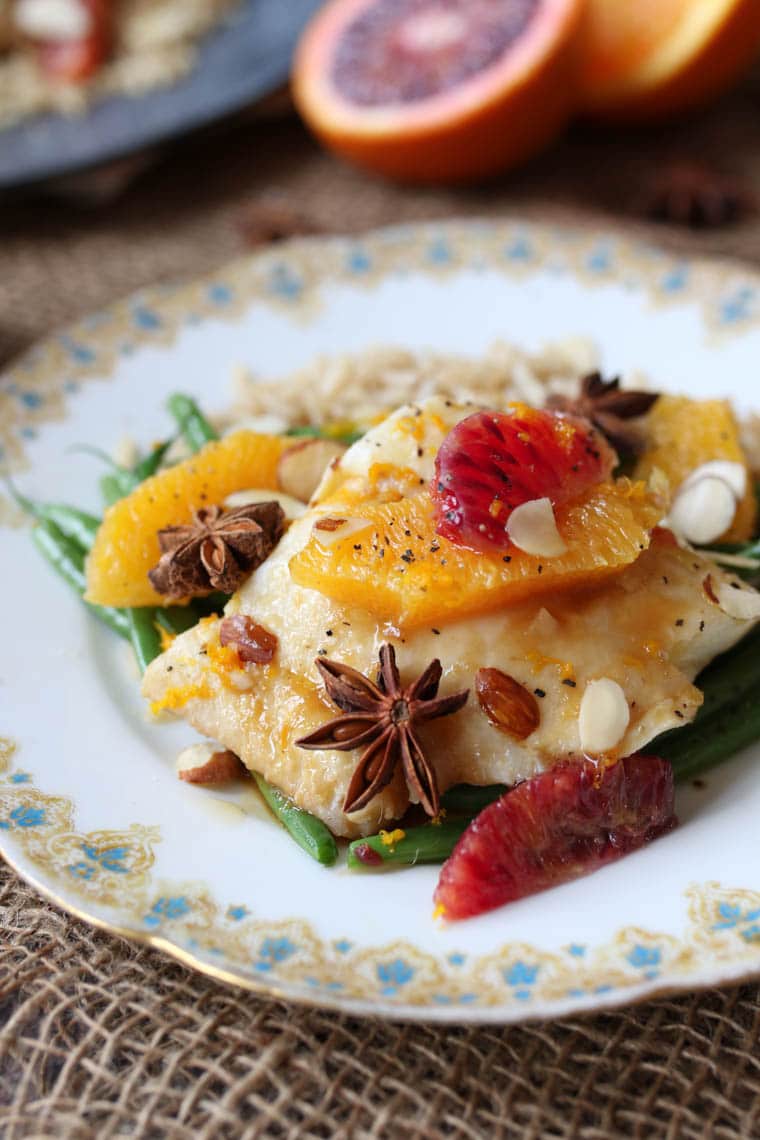 As the weather gets cooler, we're soon entering the dinner party season, where the meals get fancier and a little more planning is involved. The nice thing about summer entertaining, is you can hand a party guest a chardonnay and throw them in the backyard to be entertained. The fall/winter time of entertaining is more focused on the appetizers and mains so a little more effort is involved. But have no fear, because my Gluten Free Orange Poached Halibut may sound like a Michelin Star type dish, but will save your butt every time your entertaining.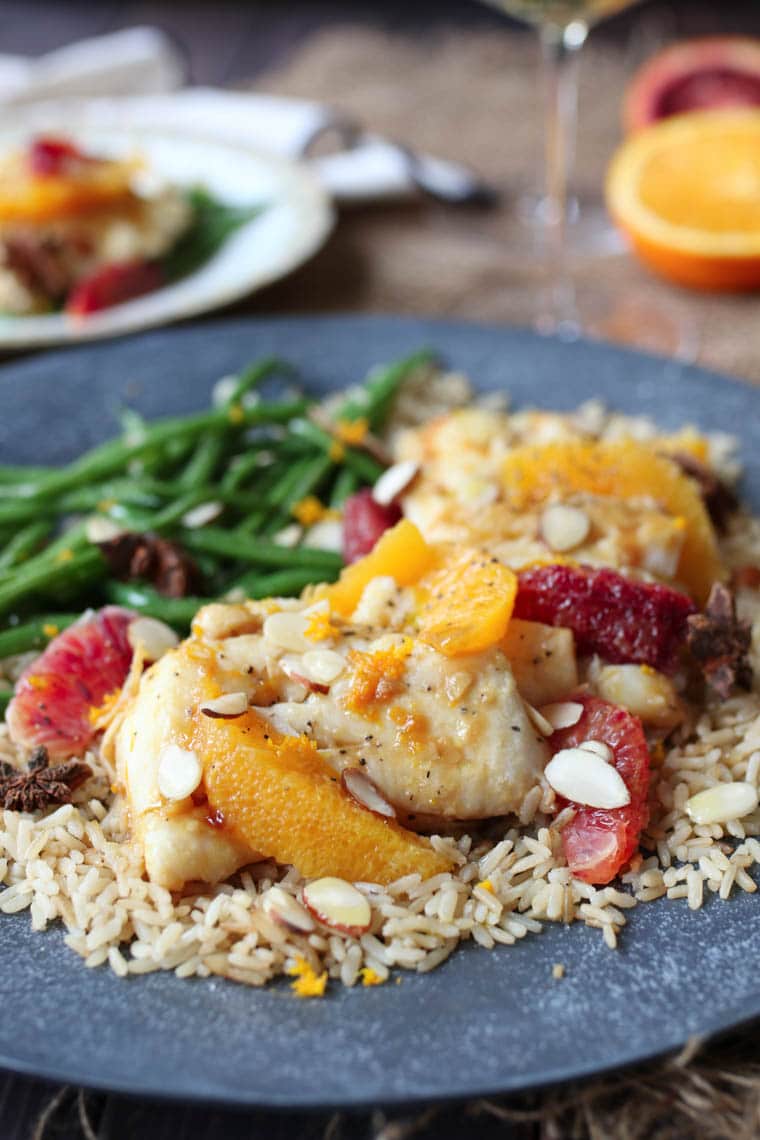 How to Make Gluten Free Orange Poached Halibut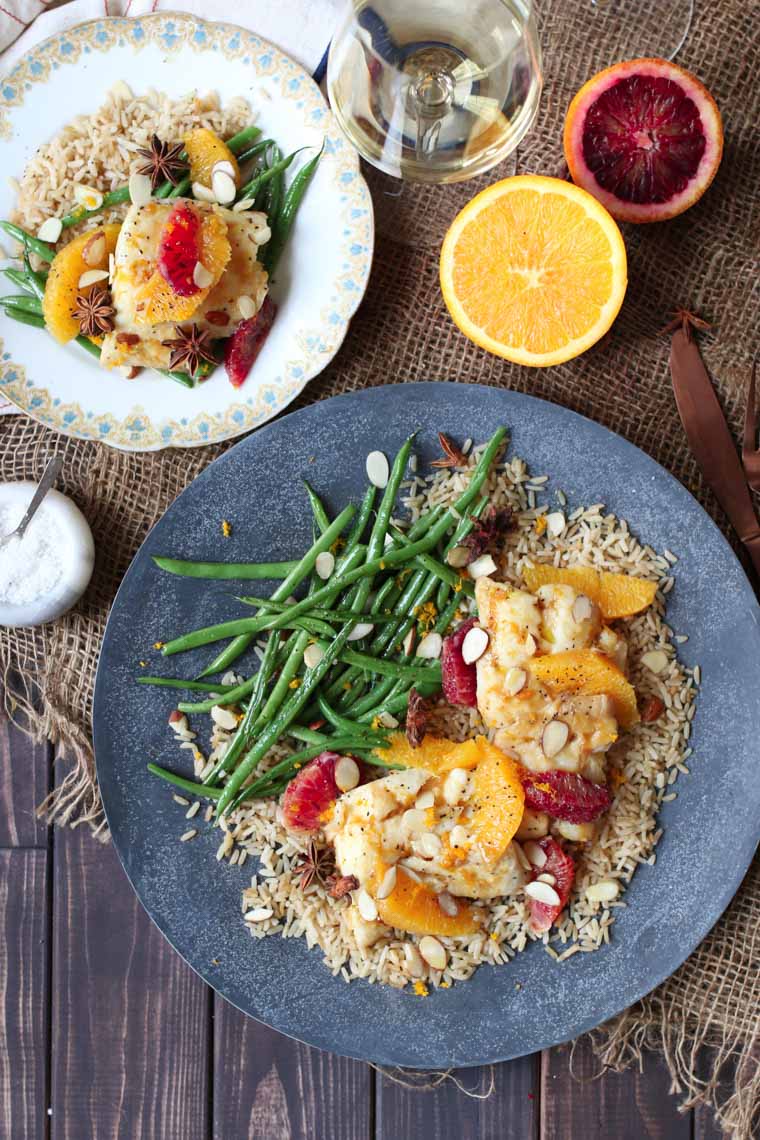 Poaching foods may sound daunting, however when you master it, you'll be able to preserve the delicate shape of fish without it breaking apart. The magic of this dish is in the sauce. A nice piece of halibut slowly simmers in a broth made up of orange juice, white wine, tamari, coconut sugar, ginger, garlic and star anise. The gluten free orange poached halibut only needs five to seven minutes to cook and then TADAAA dinner is served! Serve up this fish with some whole grain rice and a side of vegetables and you're ready to eat! That wasn't so hard was it?
Now tell me, are you a fan of poached fish?
Have you poached halibut before?

What are your favourite fall dishes to make when you're entertaining?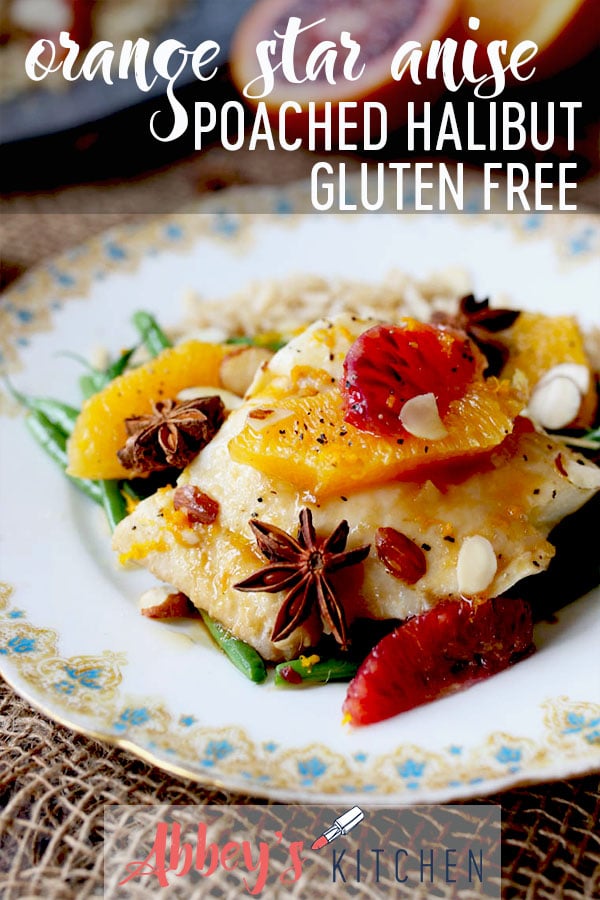 Gluten Free Orange Poached Halibut
This gluten free Orange Poached Halibut may sound fancy but it's one of the easiest fall dishes to entertain friends and family.
Instructions
Heat a large nonstick skillet with wide sides over medium heat. Add the olive oil along with the garlic and ginger. Saute for 1 minute until fragrant.

Add in the Florida Orange Juice, wine, tamari, coconut sugar or syrup, star anise and sesame oil. Bring to a boil.

Add the fish pieces and return to a boil, then reduce the heat to a simmer.

Put a lid on the pan and simmer for 5 to 7 minutes or until the fish flakes easily when tested with a fork.

Remove the fish and drizzle with the sauce. Season with a pinch each of salt and pepper. Top with orange segments and almonds and serve with a whole grain and vegetables.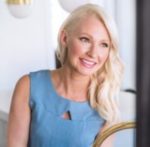 Abbey Sharp is a Registered Dietitian, an avid food writer and blogger, a cookbook author and the founder of Abbey's Kitchen Inc.