I share my favourite three gluten free vegan grilled fruit recipes featuring chocolate peanut banana boats, coconut dipped watermelon on a stick, and berry cobbler with coconut cream!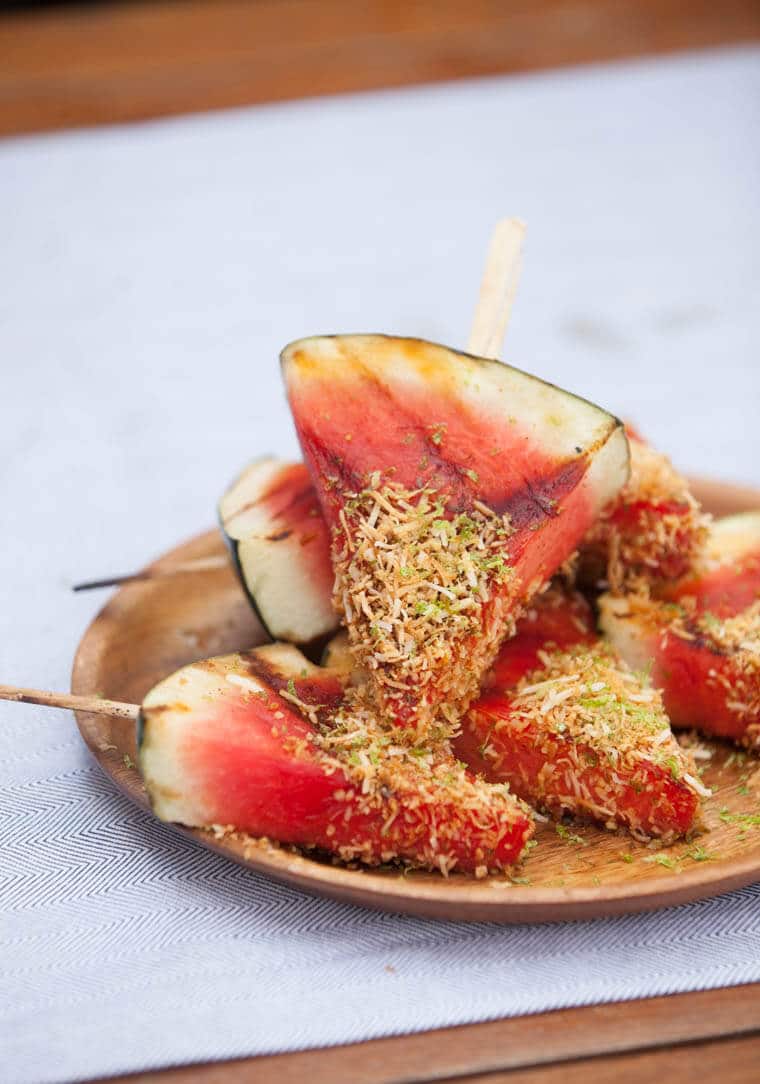 We're getting ready to kick off the first long weekend of the year and that obviously means busting out the grill. I also am days away from moving into my new house, so I'm getting really excited about that. Truth bomb- the thing I'm most excited about is the BBQ. Like most Canadians, I legit live to grill. From burgers, to chicken breasts, to steaks, and corn, it's not summer unless someone's having a BBQ.
But contrary to popular opinion, the grill is not just for savoury fare. In fact, I love making healthy desserts on the grill as well. These three gluten free vegan grilled fruit recipes are going to totally blow your BBQ-loving mind. They're simple, delicious and perfect for dining al fresco this summer.
My Favourite Gluten Free Vegan Grilled Fruit Recipes
There are a lot of tasty fruit options when it comes to grilling fruit and I've probably tried them all. Here are some friendly dos and donts for grilled fruit.
DON'T put straight up berries on the grill
DO thread them onto soaked skewers or into foil packs
DON'T grill apples. I tried, it's gross.
DO try peaches, pineapple, melon, bananas, nectarines and other larger fruits.
DON'T only have them for desserts. I like adding grilled fruit to summer salads and cheese coarses.
DO get creative! Most fruits do really well on the grill, so start experimenting!
Grilled PB and Chocolate Banana Boats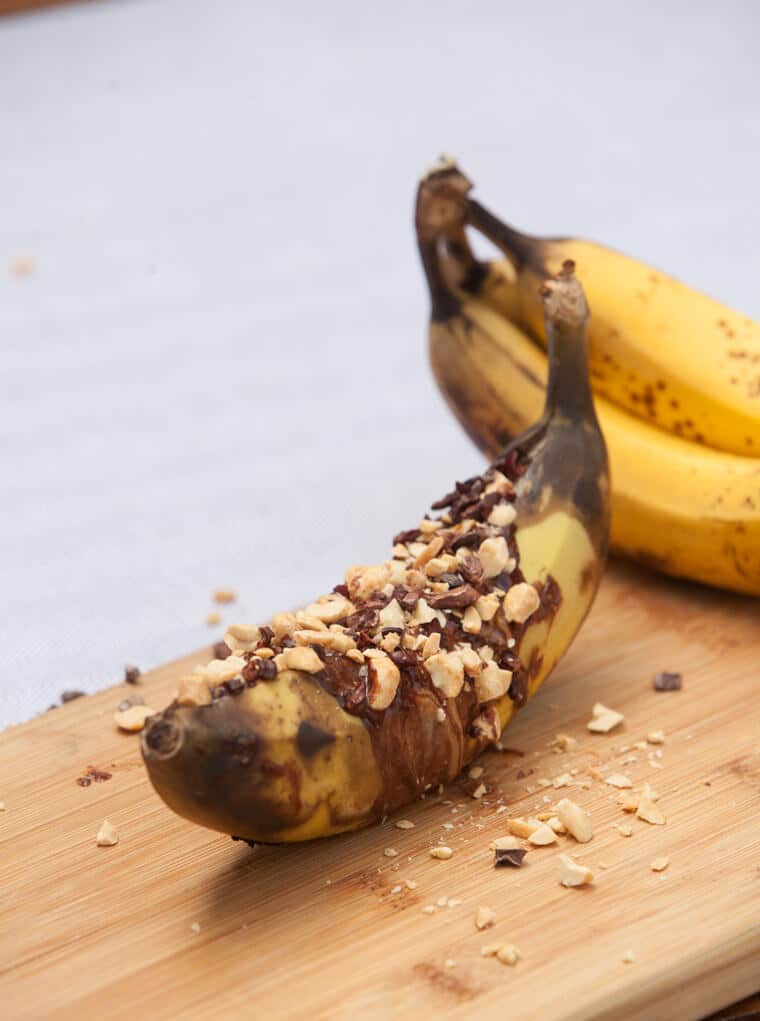 First up, my grilled banana boats packed with melty dark chocolate, peanuts, peanut butter and cacao nibs. It's nature's hot sundae, without the ice cream
Grilled Watermelon on a Stick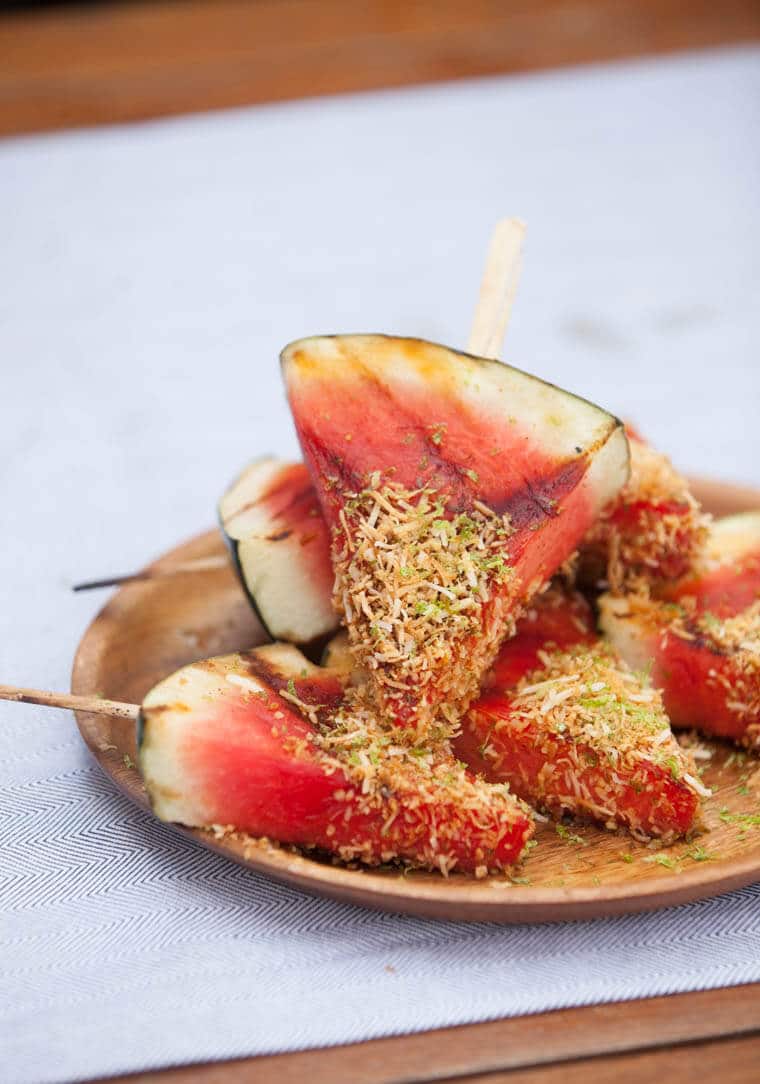 This has become of my favourite vegan gluten free grilled fruit recipes because its so easy and always feels fun. I glaze wedges of watermelon with agave, lime, chili and salt before dipping them into crispy crackly coconut.
Grilled Berry Cobbler
So this is a situation where the foil pack technique is imperative to nailing your grilled fruit recipes. I mix together my favourite berries with some store bought granola, pop it onto the BBQ and finish it with a little whipped coconut cream or yogurt. It's easy, yet super refined and a great way to use up the summer's bounty.
Now, I want to know, have you tried making any of these Gluten Free Vegan Grilled Fruit Recipes?
What's your favourite fruit to throw on the grill?
Leave me a comment below with your thoughts!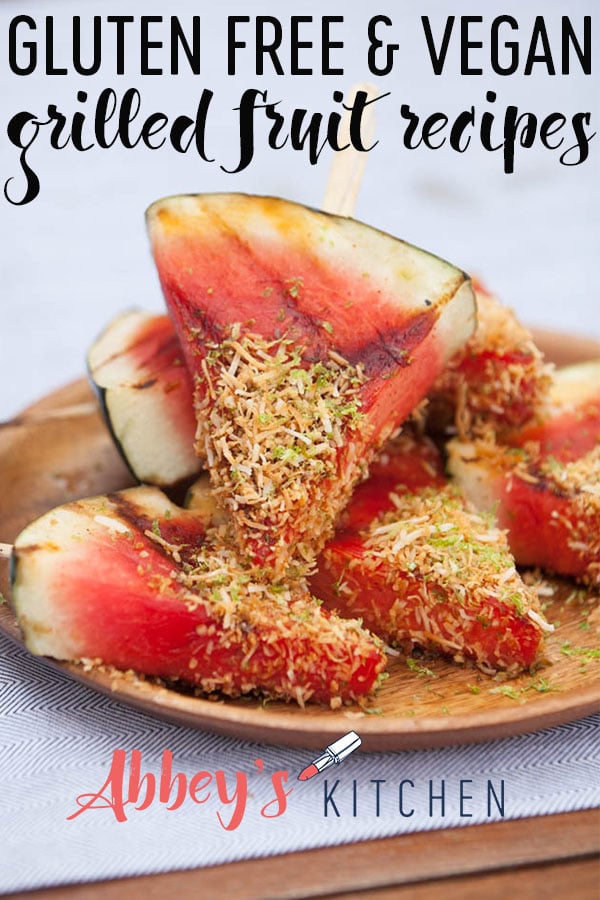 Updated on June 24th, 2020