Want to know what nutritionists do as part of their healthy morning routines? I interview the top dietitians and share my own #morningmoments!
Confession: I love mornings. I like the morning food. I like morning feelings. I like the morning sun and temperature. I'm a morning girl, no doubt. So what do I do to make my #morningmoments special?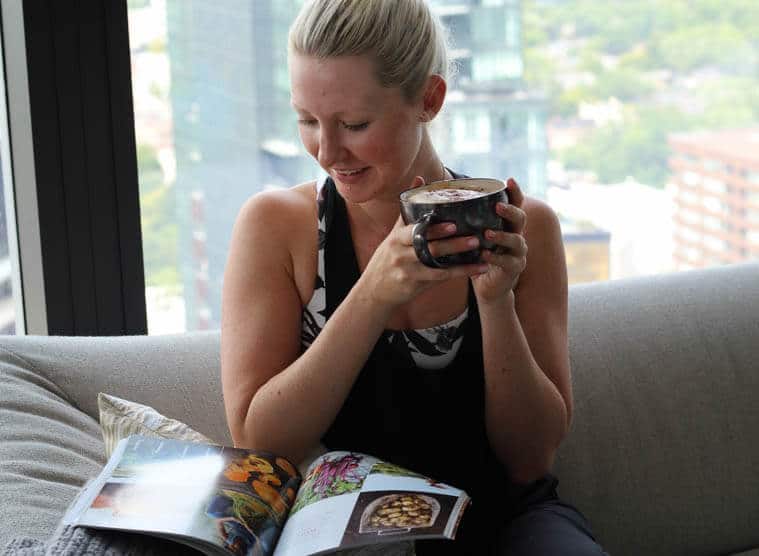 My Healthy Morning Routine
My typical healthy morning routines consist of three things – caffeine, exercise and eating. These are also my three favourite things in the world so now you can see why I love mornings so much.
I always start my day with a big cappuccino with almond milk.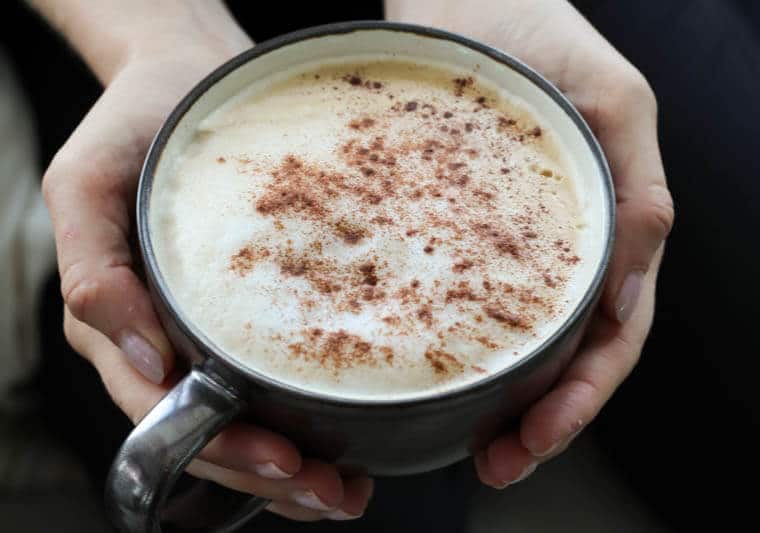 Then I get active. Sometimes it's a spin class, sometimes it's a hike with my hubs (on the weekend), sometimes I just sit in the gym and stretch. I do what makes my body feel good and moving is always a good way to start the day.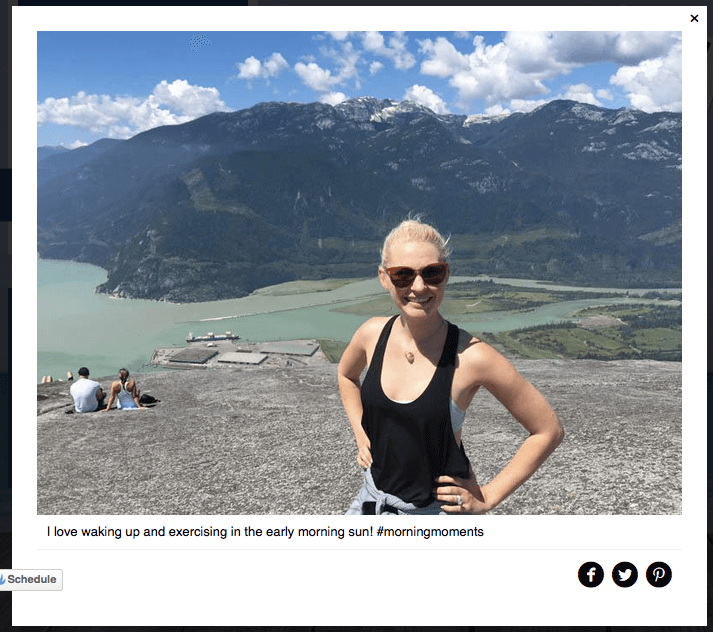 When I get home, I'm usually starving and am ready for a solid breakfast. I mix it up but lately I've been enjoying a bowl of yogurt, Jordans Morning Crisp cereal and lots of fruit.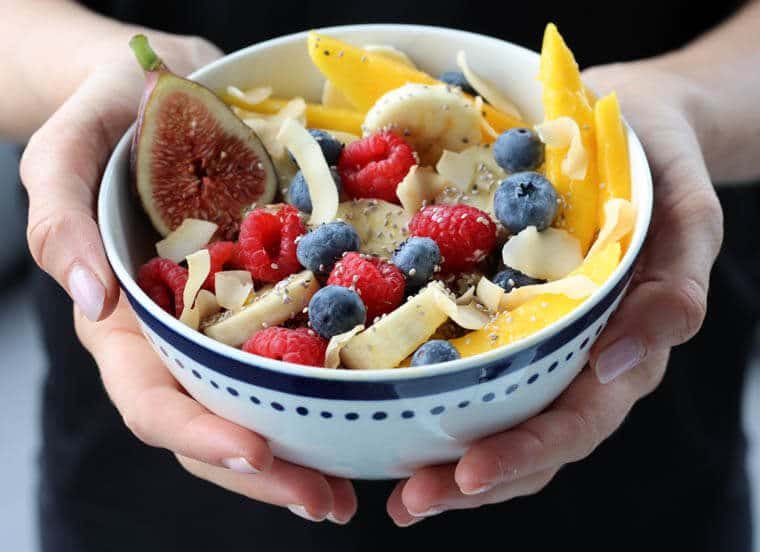 With a full belly and an active mind, I'm ready to start my day!
Nutritionists' Healthy Morning Routines
But my #morningmoment isn't the only way to start your day with a bang. I asked some of the top dietitians in North America about their healthy morning routines.
I always start the day bright and early with some form of exercise: yoga, pilates, the gym, etc. In the summer, a jog is my favourite so I can watch the sun rise. Added bonus: I'm energized and my muscles are warmed up for the day ahead! Lauren, Registered Dietitian at www.savouredRD.com
I love to grind my own coffee and add fresh cinnamon to the grounds before brewing. Then I spend some quality time with my dog on our morning walk and the house smells amazing when we return! Wendie Schneider RDN at www.pantrydr.com
I love starting my morning with a run along the Hudson River and a visit to the gym to get some weight lifting in. The views are awesome and I always feel great after a morning workout. It's the perfect start to my day and helps me feel energized for a full day of work! Lauren Pendergast RDN, CDN at www.nutritionbylauren.com
I like to spend 5-10 minutes planning out my day by writing in my agenda. Since I have a 1 year old daughter, I make sure I always add in extra time for a task so that I don't feel overwhelmed if I don't complete the task! I always make sure there is "me time" planned out, which normally consists of some sort of physical activity like kickboxing or hot yoga. Nazima Qureshi, Registered Dietitian at www.nutritionbynazima.com
I love to snuggle with our kitties when I wake up. Then I blend a refreshing and filling smoothie–right now, my favorite combination is low-fat milk with almond butter, banana, and frozen strawberries. Amy Gorin, MS, RDN, owner of Amy Gorin Nutrition (amydgorin.com) in Jersey City, NJ
Before I get out of bed I visualize two big things I want to accomplish that day. If I get sidetracked as the day goes on or start to procrastinate, I think of the images of completing the tasks and get back on track. Jessica Levings, RDN, Owner of Balanced Pantry, www.balancedpantry.com.
I like to set the coffee machine on automatic so I can wake up to the aroma of fresh hot coffee. I splash water on my face and sit down in my favorite comfy chair with my coffee and my Bible. I try to spend at least half an hour in prayer before consulting my planner and tackling emails, blogs and client appointments! Shannon A. Garcia, MDS, RD, LD at www.kissinthekitchen.com
Every morning I get up before the rest of the family. I make coffee, let the dogs out, go outside and have a cup on my porch and listen to the birds as I think about my agenda for the day. I like to start my day with some quiet time before business ensues. Kim Melton, RD www.nutritionproconsulting.com
I try to start each day with purpose and a grateful heart. To achieve this, I keep a journal where after a short diary-style entry of anything going on with me, I write down five gratitudes and a goal for the day. It's a morning ritual that I cherish! Meredith Harper, www.meredithrd.com
Want to share your healthy morning routines? You can enter for a chance to win a trip for four to Orlando or Mexico here and don't forget to check out Jordan's Cereals Canada website for inspiration here! All you have to do is create an account using a valid UPC code and share a photo of your favourite morning moment with the hashtag #MorningMoments! I mean, think about what an awesome morning it would be to wake up in Sunny Orlando or Mexico! Yes please!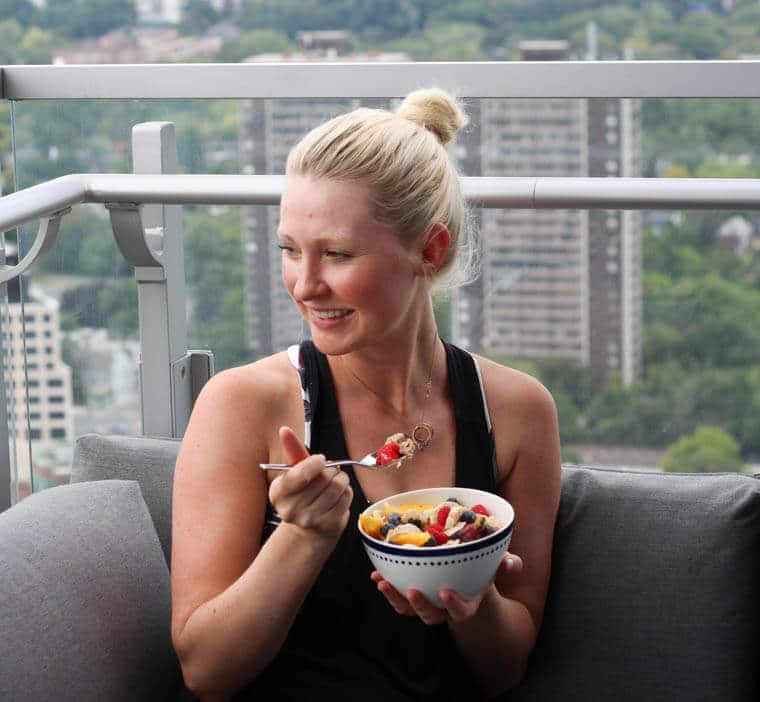 What kind of things are part of your healthy morning routines? Any tricks or tips you have that help you wake up feeling great? Leave me a comment below!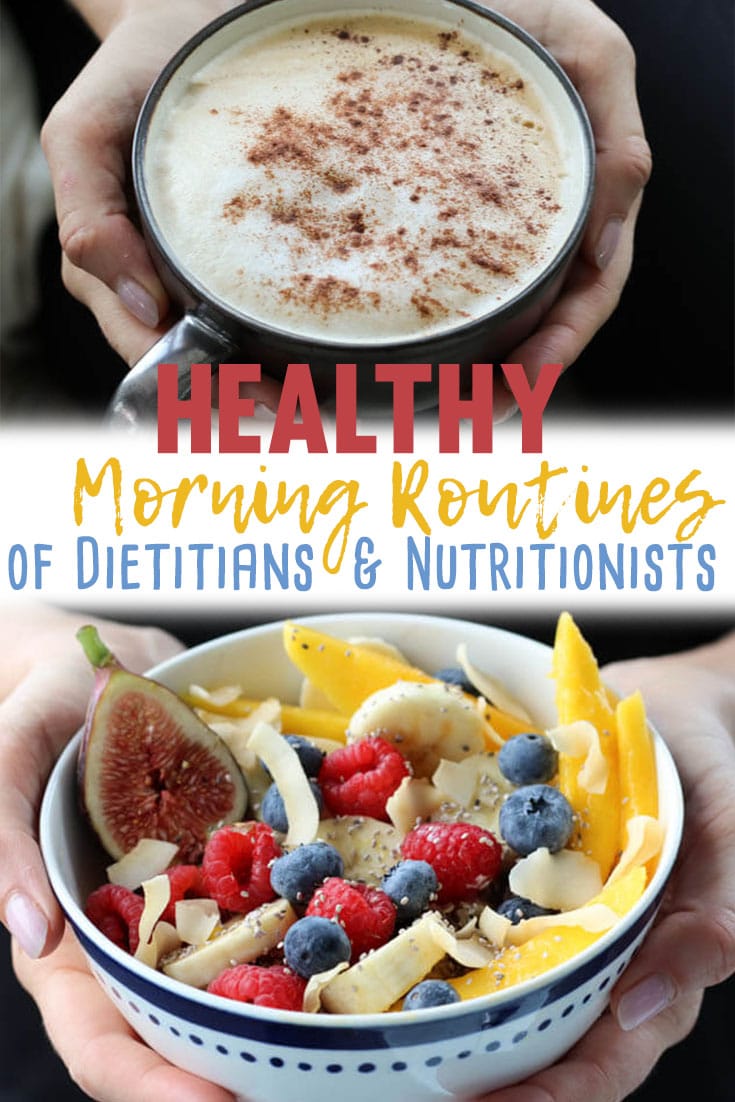 Updated on January 29th, 2020