I share my healthy morning weekend routine and my thoughts on the dangers of Cheat Day!
I recently profiled what most Dietitians and Nutritionists prioritize as healthy habits for busy weekday mornings and the response was awesome. I also recently shared a weekday morning routine video on my Youtube video to give you a behind the scenes look at what I do all day.
The Dangers of Cheat Day
I was recently out with some friends when the concept of weekend "cheat days" came up and of course, I had something to say. Here's the thing folks- when you denote one specific day (usually it's on the weekend) as a "cheat day" and every other day as a restricted "diet day", you are setting yourself up for a binge and an unhealthy relationship with food. My weekday healthy morning routine looks very similar to my weekend healthy morning routine, the only difference being that it's less structured, more fluid, and certainly more "go with the flow". But I don't get to Saturday morning and say GIVE ME ALL THE PANCAKES and throw in the towel on my workout routine. In fact, I tend to get in MORE exercise on the weekends simply because I have more time for pleasure. Did you hear that? Exercise can be pleasurable if you let it be. Let's take a look at my usual healthy morning weekend routine.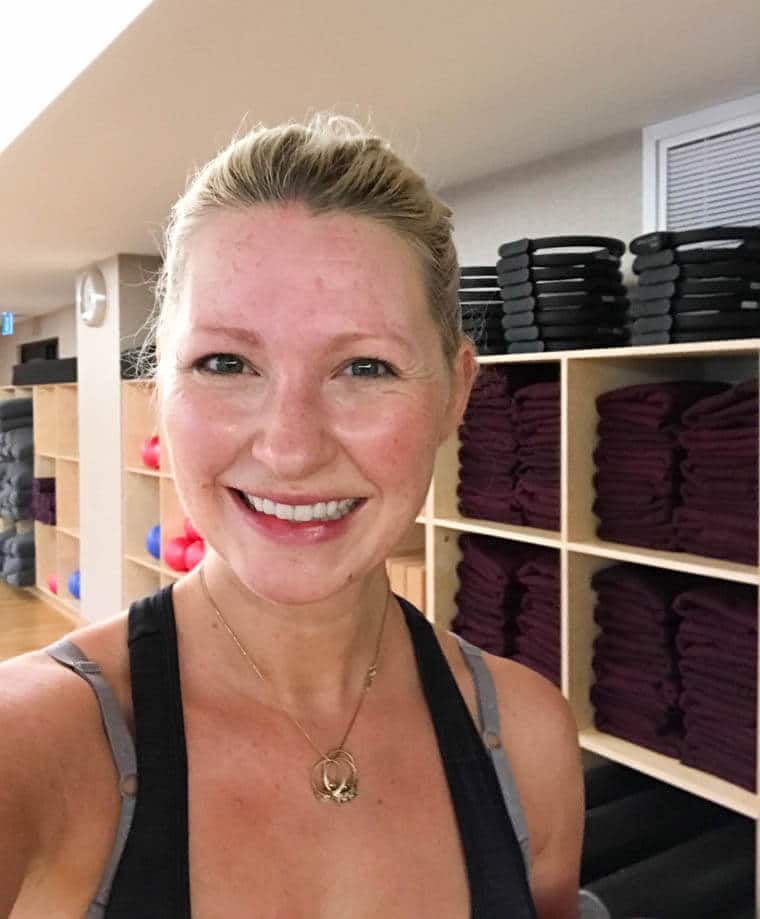 My Healthy Morning Weekend Routine
7:15 AM Rise & Shine
So I don't know how to sleep in very well. I am notorious for getting up early, even on the weekend. 7:15 AM is actually a late start for me.
7:25 COFFEE!!!!
The morning is not going to go well without a good cuppa. I have a Nespresso VertuoLine machine and honestly, it makes it so fast and easy. I alternate between their two Solelio and Giornio coffees. The Solelio is fruity and light, and the Giornio is a velvety medium roast that is toasty and floral at the same time. I'm usually a latte girl, but because the Nespresso VertuoLine finishes with a silky layer of crema, I often just drink it black. I usually sit down with a banana or peach and my coffee and try to sit, sip and enjoy my morning break without any distractions before getting my gym clothes and shoes on and heading out.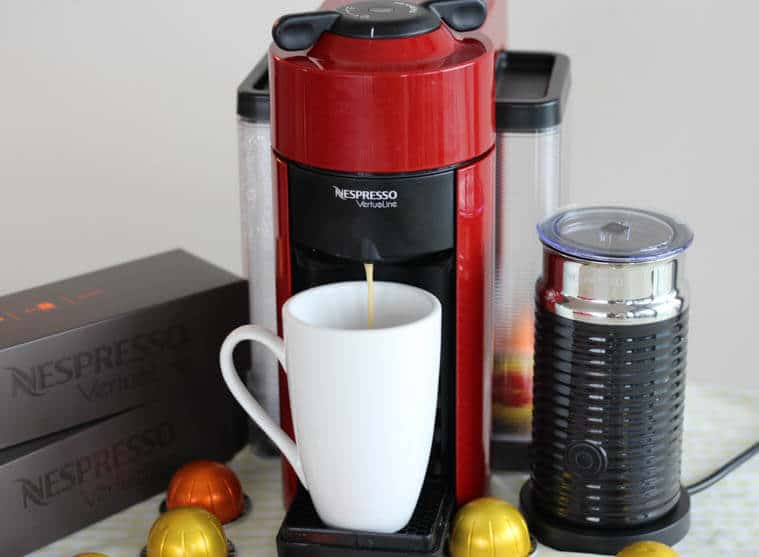 8:00 HIT THE GYM
I am one of those strange people who legit likes exercising and I look forward to seeing my neighbourhood gym friends each day. I sometimes am the first person in the gym studio in the morning (I know, keener), but it means I get my pick of where to stand.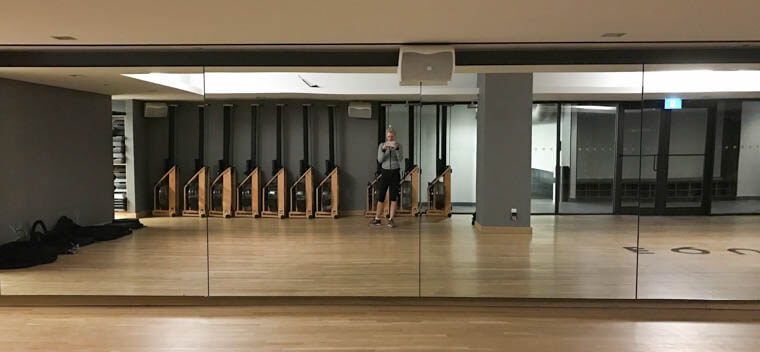 Saturdays are my favourite gym days because that's when the best (read: the hardest) classes are on. It also just feels really good to start my day with a workout and know (for once) that I don't have to crawl into my office to work for 12 hours straight right after.
9:15 FOOOOOOD!!
Okay so working out makes me super hungry (as it should), but that doesn't mean I rush out for breakfast mimosas and bacon. This weekend, I made my favourite "French toast crepes" with my hubby! They are stuffed with whipped cottage cheese for extra protein but feel SUPER decadent. Honestly, it is way better than waiting in a queue for mediocre coffee and hashbrowns.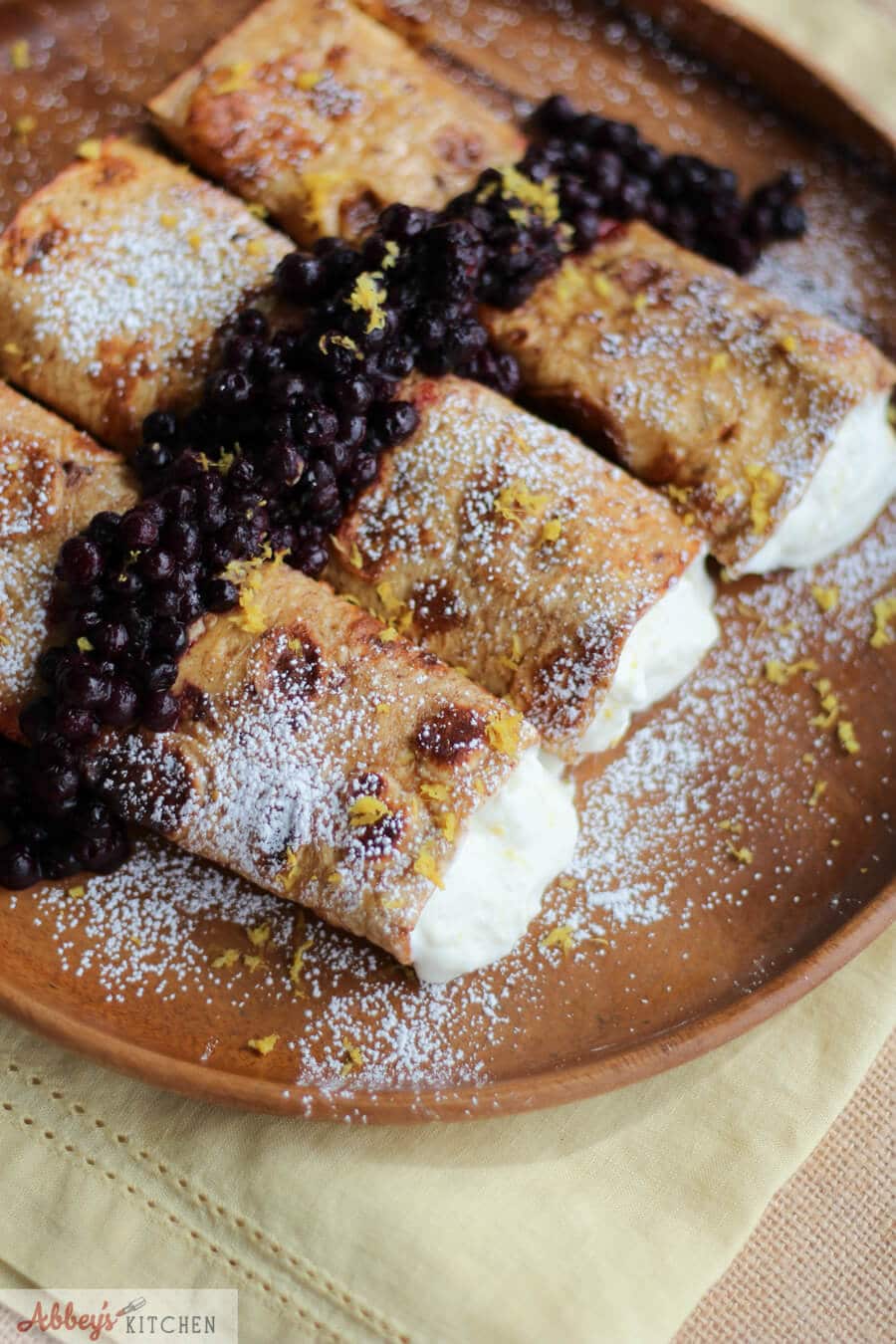 10:00 WALK
The rest of my morning is actually exploring our fine city on foot. We don't have much longer before the snow hits and we'll be forced inside on weekends, so I try to spend as many hours outside as I can. This weekend we walked through the beaches and they were actually having a kite flying competition. It was amazing to see some of these beautiful pieces of art up in the sky and so nice to spend some time by the water.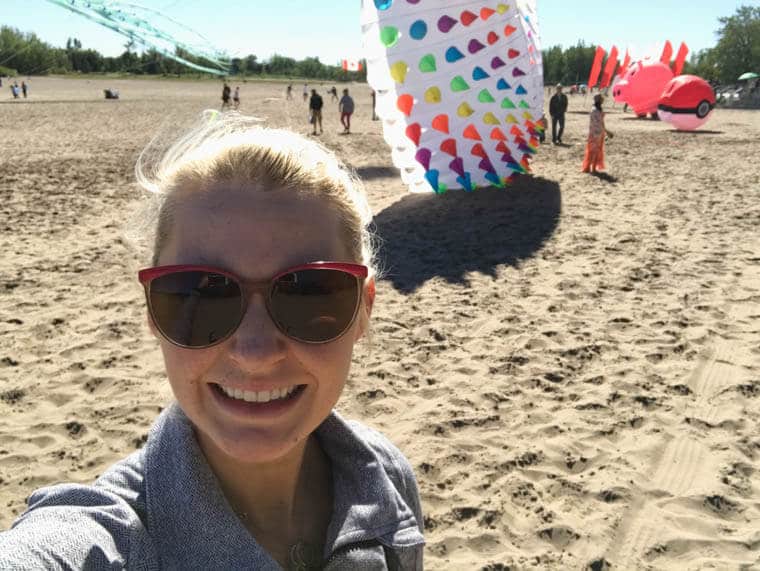 12:00 SNACK TIME
Okay so noon officially means morning is over but I wanted to show you my mid-day nosh. We were hungry so we popped into a café for some water and a bite and I got this absolutely delicious Shakshuka. It's low carb protein at its best and it tastes SO good.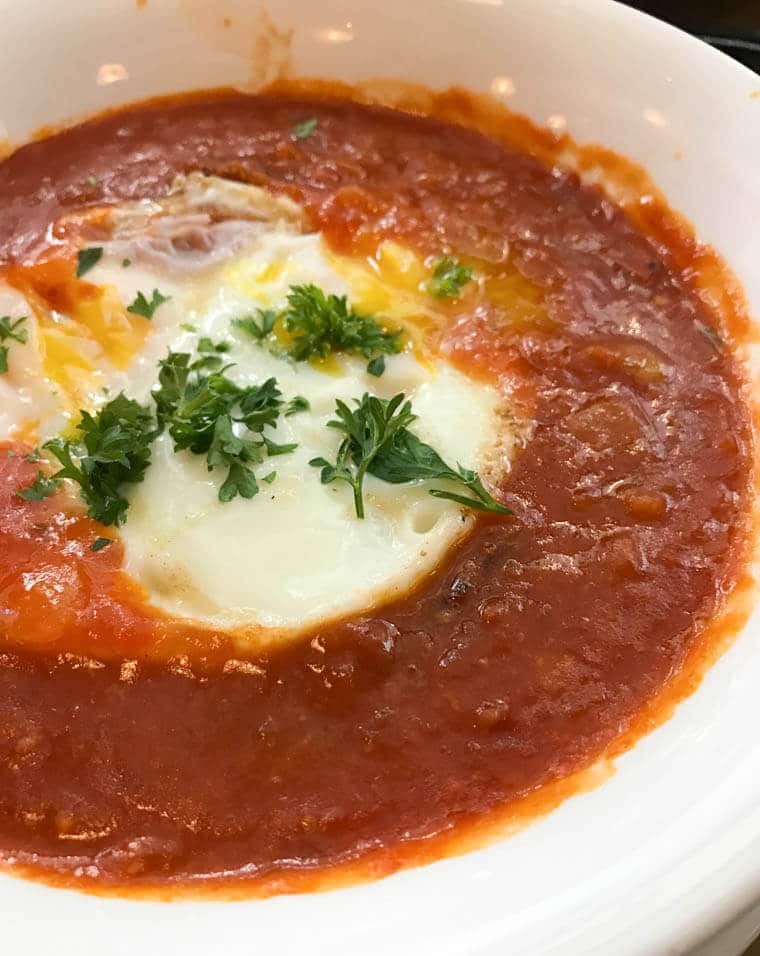 See, it's a day off work, not an all out binge-fest cheat day and the only day you'll ever get to eat delicious food again. If you listen to your body, you'll find just as much pleasure in tomato baked eggs as you would with pancakes if that's what it craved.
What does your healthy morning weekend routine look like? What are your thoughts on cheat day? Do you find they work for you? Leave me a comment below with your experiences and thoughts!

Disclaimer: This post was sponsored by Nespresso, however, as always, all opinions are genuine.
Updated on August 12th, 2019