Want to know what foods to eat to lose belly fat? We've looked at the research to figure out which supposed belly fat burners actually work.
What Causes Belly Fat
As a woman, I know how annoying belly fat can be. You could have the "cleanest" diet, and do crunches all day long and still have a little pooch of belly fat sitting right above your yoga pants. But what even causes belly fat? The answer is simpler than Dr. Oz may have you believe. Though each of us carries weight in different areas of our bodies, gaining weight in any specific place is the result of gaining weight in general. If your body tends to be more "apple" shape than "pear" shape, congratulations – for the most part, that's just your genetics. For example, proportionate to the rest of my body, I will never have a big bum. I would love an ass. I would love boobs too. But I wasn't genetically endowed with either. Aside from genetics, weight cycling (drastic fluctuations in weight as a result of 'yo-yo dieting') is also known to cause weight gain and specifically, central body fat (aka. belly fat). So if you're thinking about a crash diet this Summer, you may want to think again.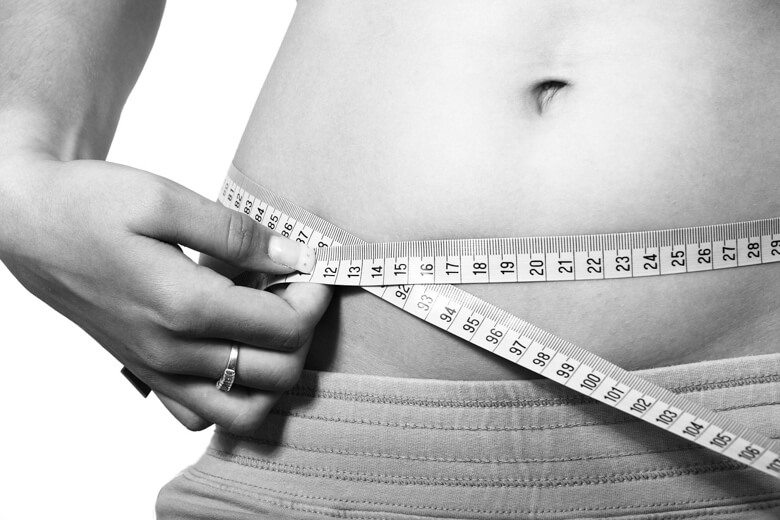 But what about how to lose belly fat? A quick Google search reveals tons of quick fix solutions, but do any of them actually work? I dug through the research to compile a list of some common quick fixes to wave your belly fat goodbye.
How to Lose Belly Fat – Fact or Fiction
Cut out All Sugar and Carbs to Lose Belly Fat
You can pretty much pose any nutrition query online, and cutting carbs or avoiding sugar seem to be the favourite solution to them all. The question of how to lose belly fat is no different. Sure, eating tons of sugary and heavily refined carb foods pack a serious caloric load and can spike your insulin levels and result in weight gain. However, sugar does not seem to have any unique impact on belly fat beyond that.
One common misconception is that too much fruit will make you fat. The sugar in fruit, called fructose, does not seem to cause the same responses in the body that glucose does. As a result, fructose is less satiating (does not provide that "full" feeling) and may cause you to consume excess calories. While one study did show that those consuming fructose instead of glucose gained belly fat, the researchers were looking at the sugars alone. Fruit does not contain pure fructose but a mix of the sugar, vitamins, minerals, and fibre. Not to mention consuming the amount of fructose used in this study would mean consuming about 1.5kg of apples, 3kg of oranges, or 4kg of strawberries. Not very likely, unless you're Freelee the Banana Girl. Side note: DO NOT DO THAT – we tried it and it was not good times.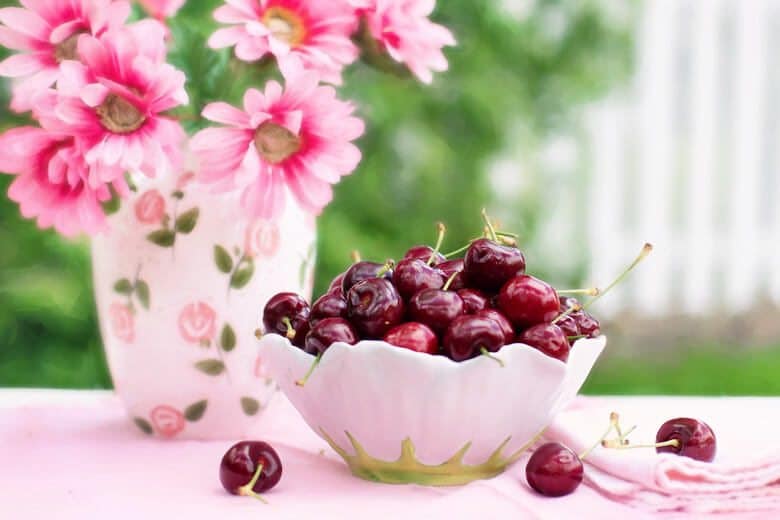 Research has also looked at high fructose corn syrup (HFCS), a sweetener most commonly used in sweetened beverages like soda pop. One study found that compared to aspartame sweetened beverages, those sweetened with HFCS caused higher calorie intake and weight gain. Well whoopie, this isn't exactly ground breaking considering that aspartame is calorie free and HFCS is not. When researchers compared fructose to sucrose, and fructose to glucose, which both contain calories, they found that they all caused weight gain. Bottom line here, fruit does not make you fat, but you're better off staying away from an excess of added sugars or sweetened beverages if you're worried about how to lose belly fat (check these out instead!).
Drinking Coconut Oil to Lose Belly Fat
Some people swear that morning shots of coconut oil help them lose belly fat. I've spoken about coconut oil and it's fat burning properties before, and when it comes to belly fat specifically, the research isn't much different. Medium chain triglycerides (MCT), like those found in coconut oil, have been studied extensively since they first stepped into the spotlight. MCTs are more satiating than other saturated fats, are easily broken down and are not as easily stored as body fat. So theoretically, coconut oil makes sense as a belly fat burning agent. Early research has actually found MCT oils to be useful for weight loss, but research in humans is extremely limited. It's important to note that coconut oil isn't exclusively made up of MCTs so we can't directly extrapolate research on MCTs to our cooking oil. In one study, women consumed either coconut oil or soy oil daily, and while both groups saw a reduction in BMI, only the coconut oil group saw a reduction in waist circumference (which would suggest a likely reduction in belly fat). A second study saw similar results, but only in men. Sounds pretty promising, right? Well get ready for the plot twist. Other research found that populations consuming more coconut were heavier and had more body fat compared to populations who consumed less. So while some research (especially that on MCTs) may be promising, unfortunately, the lack of really high quality research on coconut oil specifically makes it very hard to come to a hard and fast conclusion.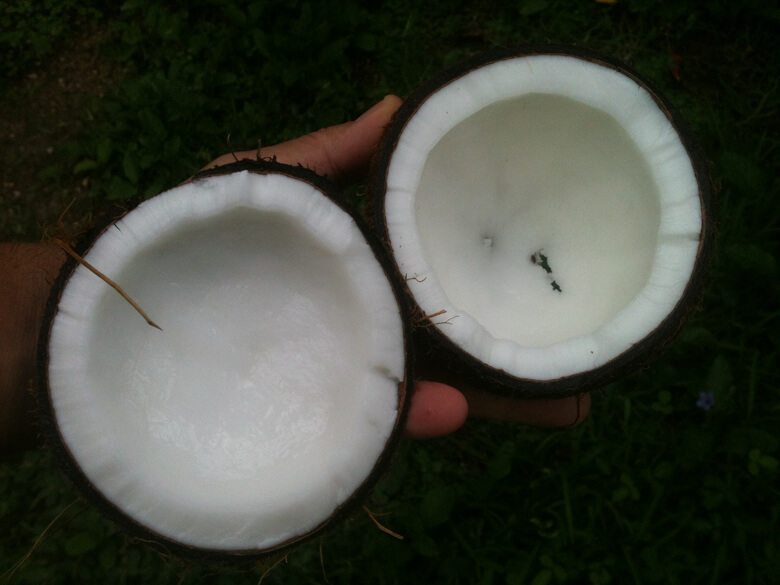 Eating Dark Chocolate to Lose Belly Fat
As a girl with a sweet tooth, eating chocolate to lose belly fat sounds like MY KIND OF DIET. Interestingly the chocolate = belly fat loss somewhat contradicts the sugar = belly fat tip, but most pseudoscience is contradictory so let's roll with it for a minute. First of all, there is a ton of research on dark chocolate and its many potential health benefits, however burning belly fat does not appear to be one of them. One cross-sectional study found that while chocolate lovers tend to have higher overall calories and saturated fat intakes (which may have other health implications), they do tend to have lower BMIs. These findings were confirmed in another cross-sectional study on teens who found that adolescents who consumed the highest amount of chocolate had lower waist circumferences, total and central body fat. The downside of these studies, of course, is the lack of controls and the fact that the type of chocolate wasn't accounted for. Super rich dark chocolate vs. higher fat milk chocolate would be an important variable to note.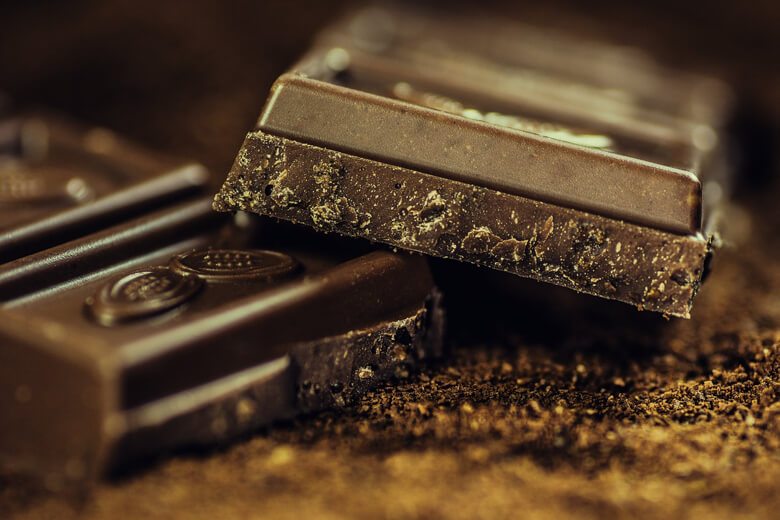 Other research suggests that dark chocolate in particular may help reduce overall appetite and calorie intake, which in turn, may indirectly help you lose belly fat. One very small study found that eating 30 grams of dark chocolate increased their subjective satiety and decreased hunger. Apparently you just have to smell the stuff to get "full". I wouldn't read too far into these, though, as the sample size was teeny, and there wasn't even a control group so it's far from rigorous science. Another small study found that when obese women were given a dark chocolate or non chocolate snack while eating a low calorie diet, both groups decreased their weight, body fat, and waist circumference. In other words, it's likely nothing magical about chocolate – it's just a small treat that may help us stay motivated throughout our (restrictive) weight loss efforts. This made me think, what if it's not the dark chocolate at all, but the idea of satisfying that craving for something sweet? These women were able to maintain this lower calorie diet because they weren't depriving themselves. Further research has found that dark chocolate may help decrease energy intake at a following meal, increase satiety, and decrease cravings for sweet, fatty, or savoury foods when compared to milk chocolate. The proposed reason is simply that dark chocolate has such an intense flavour that it may reduce your desire to eat an excessive amount (of the chocolate or other food to follow). This is why I always say that a bite of dark chocolate is really the perfect end to a meal. Another potential reason for this finding is that the fat content in chocolate may somewhat increase the satiety hormones in our body. Bottom line here, listen to and honour your cravings. It may seem counterproductive at the time it is much better in the long run.
Doing Daily Ab Exercises to Lose Belly Fat
The idea of doing 100 crunches every day to get super toned abs seems to make sense, but this flat belly trick is a myth. Exercising one body part to lose fat in that specific body part is called spot reduction, and it doesn't work. Losing fat in one area requires losing general body fat. Research has found that daily ab exercises resulted in no change in weight or waist circumference. UGH. So if your goal is a 6 pack, you'll need to build that muscle (through weight training and proper diet) plus lose general body fat so that you can SEE that definition. It's important to have strong core for general health, but if the rationale for your planks and sit-ups is to remove any extra belly squish, I say save your time and energy.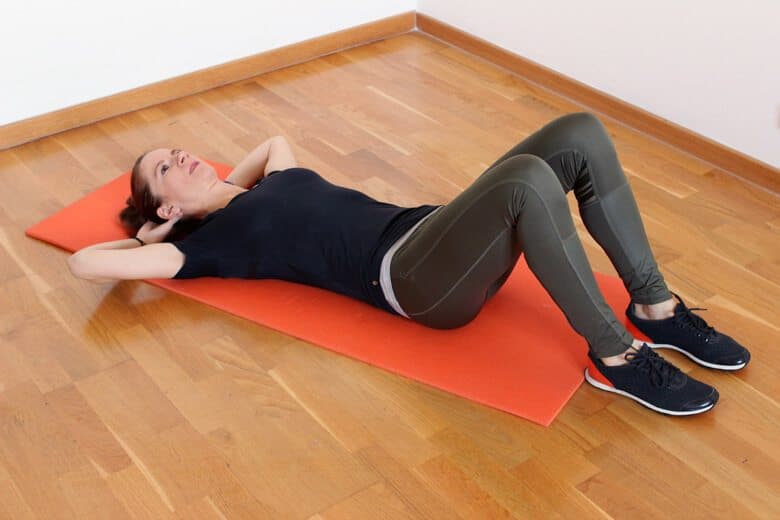 Apple Cider Vinegar to Lose Belly Fat
Apple cider vinegar is another trendy food a lot of people are swigging like liquor in an effort to lose belly fat. This one has a bit of research to back it up but it may not be as "magic" as it seems. One study found the vinegar to slightly reduce body fat, weight and waist circumference, possibly linked to its ability to increase satiety and decrease energy intake. In contrast, other studies haven't found any effect on hunger and calories consumed after drinking it. Bummer. To cap all of that off, while another study did find vinegar to increase satiety, the proposed reason was that it also made participants feel incredibly nauseous and sick. So, yah… I also don't really feel like eating much when I feel like I'm going to vom. Considering the potential downfalls of vinegar consumption, including dental erosion, acid reflux, gas, and diarrhea, apple cider vinegar is probably best left in our salad dressings.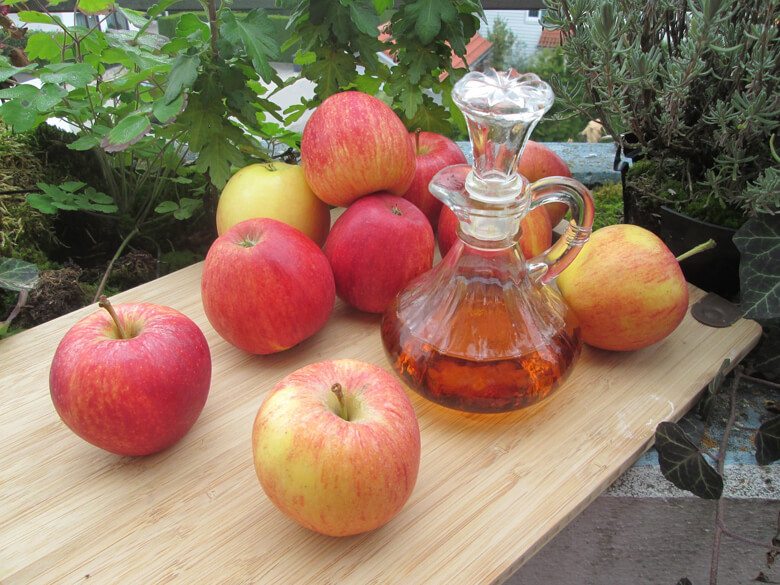 Now that we've covered some of the fads on how to lose belly fat, and possibly crushed your dreams in the process, let's discuss a few options that might actually work in the long run. Remember, belly fat loss means overall fat loss, so what you're looking for are ways to lose weight in general and that belly will start to widdle away.
The Fad-Free Ways to Lose Belly Fat
Fibre
Fibre is my BFF. It helps you stay fuller for longer, which can help prevent you from continuously snacking even after you've just had a meal. It also slows down digestion, keeping your blood sugar from spiking and eventually crashing. Research backs fibre's powers up too. One study found fibre intake to be associated with sustained weight loss and a reduction in waist circumference. Similar findings were seen here and here. Fibre is actually not digested but fermented by bacteria in your colon, keeping your gut healthy and your trips to the bathroom regular. Many products have added fibre but simple sources include whole grains, fruit, veggies, and pulses.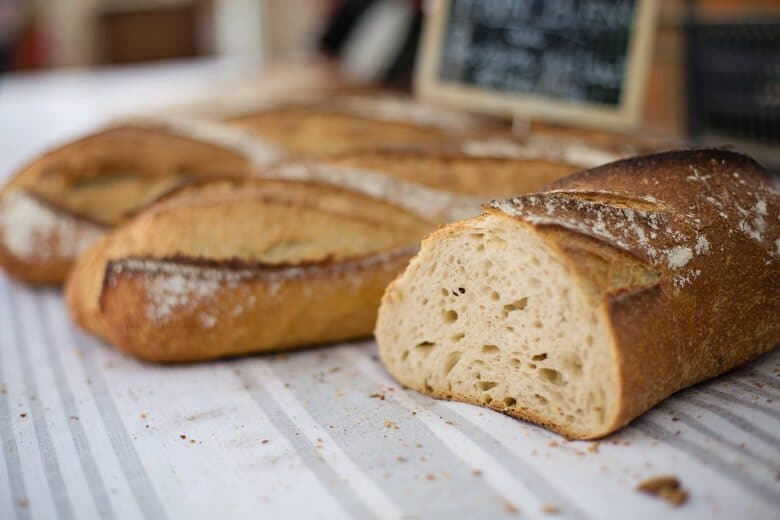 Exercise
Diet and exercise are the perfect weight management pair. Exercise is important for maintaining strong bones and lean muscle mass while burning fat. Physical activity has been shown to be associated with less weight gain and a smaller waist circumference. High intensity interval training (HIIT) is an especially great weight loss strategy. Very intense spurts of exercise help to increase metabolism plus reduce body fat and weight, giving you more bang for your buck.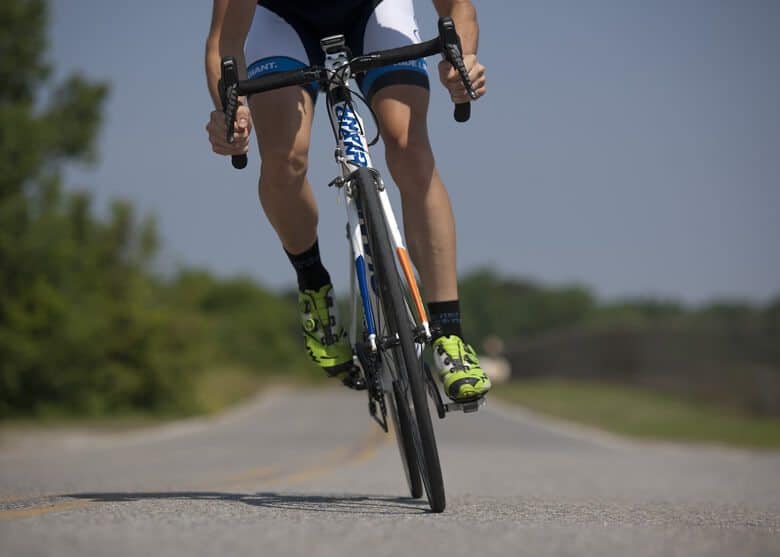 Controlling Stress
These days, stress seems to be a normal part of every day life. While experiencing daily stressors is normal and healthy, chronic stress is not. Stress can lead to overeating and physical in. Pairing chronic stress with a high fat, high sugar diet (hey, we've all stress eaten before) has been linked to increased waist circumference. Try to keep your stress at bay with exercise, talking to someone, meditation, mindfulness or journaling.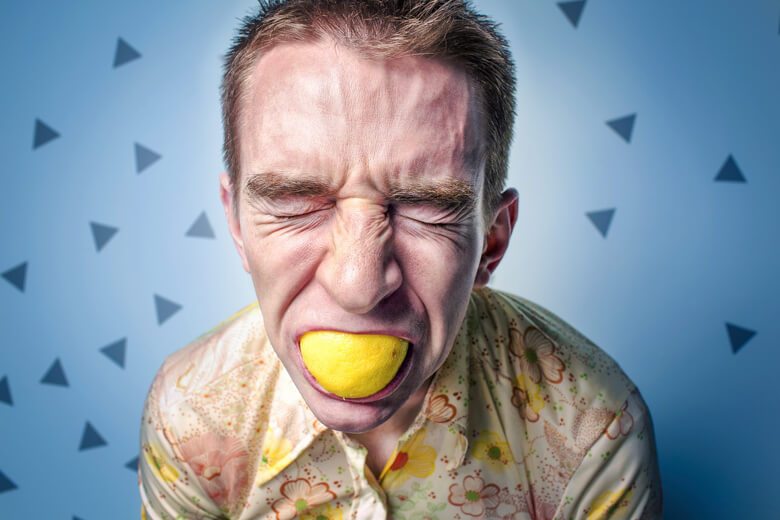 Sleep
I've spoken about sleep and weight loss before and the research here is pretty strong. Inadequate sleep can increase levels of the hormone ghrelin (telling your body you're hungry) and decrease levels of leptin (the hormone that tells your body you're full). It also causes us to make poorer food choices and have less control over our cravings and impulses for less healthy foods. Basically, without proper shut-eye you're very likely to run to the fridge and have cake for breakfast. Check out my tips for better sleep and better weight loss results!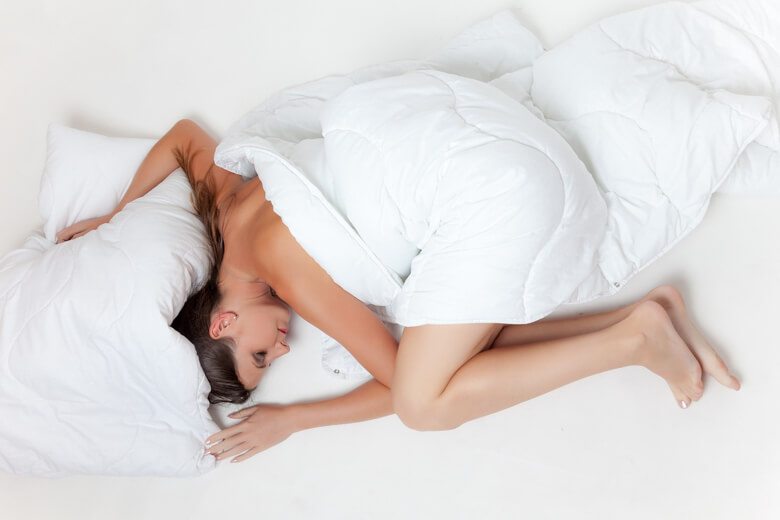 What have you found has helped you lose belly fat?
Have you had any success with any of these tips?
Leave us a comment below about your belly fat experiences!
Become an Abbey's Kitchen Subscriber

Updated on August 12th, 2019