As a Registered Dietitian, I see the immense value in charity work that ensures no one ever has to go hungry, both in our own backyards in Toronto and abroad. But let's be honest- despite our best intensions, when you're a 20-something entrepreneur living in one of the most expensive cities in North America, it's sometimes tough to fork over a chunk of your pay cheque each month. These were exactly Andrews Hall, Jeremy Bryant, and Derek Juno's thoughts when they created their non-profit organization-
Mealshare
.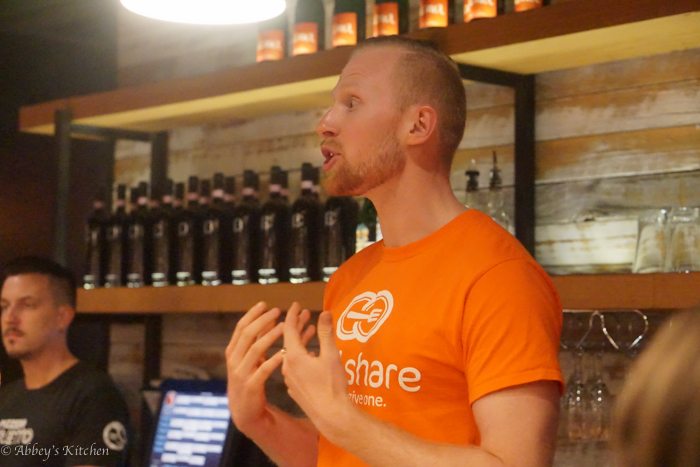 Derek Juno
Launched in 2013, Mealshare uses the "one for one" model to provide meals to people who lack access to safe, healthy, culturally-appropriate food- both internationally and locally. They work with local charities (like The Parkdale Activity and Recreation Centre in Toronto) and Save the Children abroad, and in April, provided their 250,000th meal to someone in need.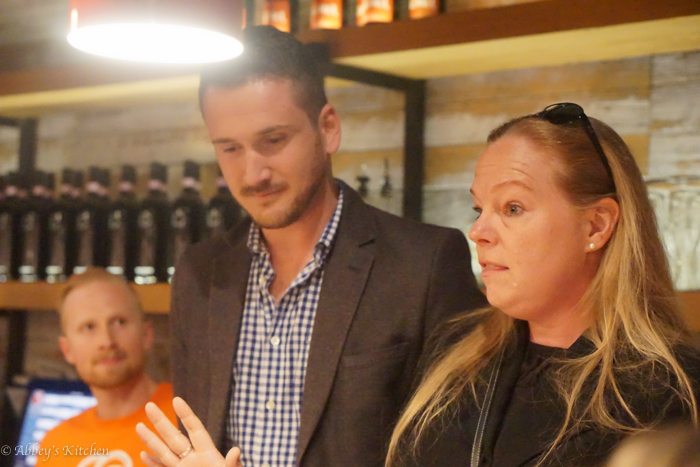 Kathy from PARC & Yiber from Save the Children
Mealshare has been well established in other major cities like Vancouver, Calgary, Edmonton and Halifax, so it's high time that Toronto finally hopped on board. On May 21st, I had the pleasure of hosting the official Toronto launch as their Toronto Ambassador to celebrate 18 local restaurants (and counting!) that are now on board.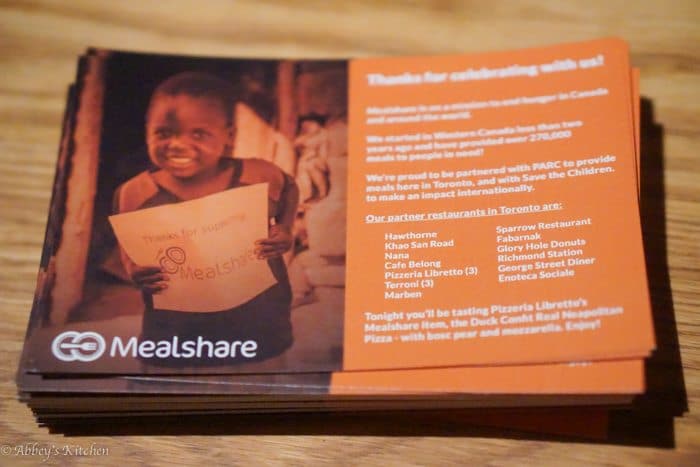 How Does Mealshare Work?
Well first, you find a participating restaurant (here), and on each participating restaurant's menu there are one or more dishes that are marked with a Mealshare orange logo. That means, you get to order something you love anyway without paying more for it, while another person in need gets a nourishing, culturally appropriate meal!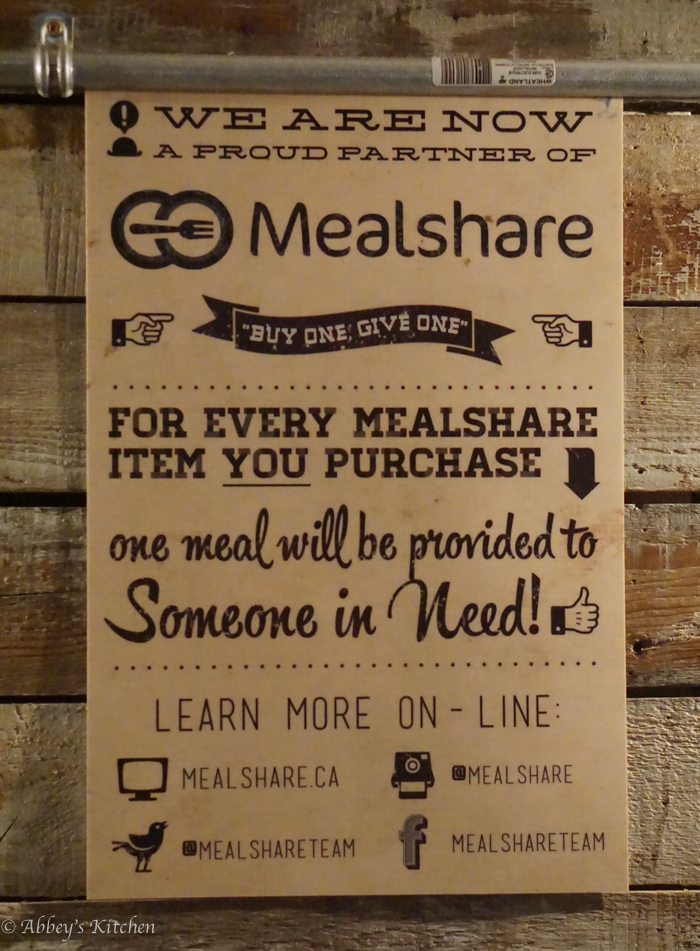 The current line up of restaurants on board for Toronto's Mealshare program include :
Terroni Adelaide, Queen and Yonge
Richmond Station
Pizzeria Libretto Ossington, Danforth and University
Enoteca Sociale
Marben
The Farmhouse Tavern
Fabarnak
The George Street Diner
Glory Holes Donuts
Sparrow Restaurnt
Khao San Road
Café Belong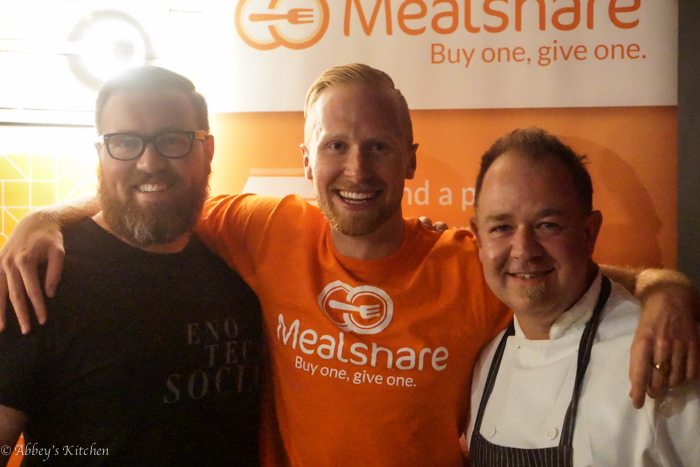 Kris Schlotzhauer (Enoteca Sociale), Derek Juno and Rocco Agostino (Pizzeria Libretto)
The Toronto launch party was held at Pizzeria Libretto Danforth where media, VIPs and restaurant affiliates gathered to sip cocktails and devour pizza. I was jazzed that the featured Mealshare item is my go to Libretto pie, the Duck Confit and Pear.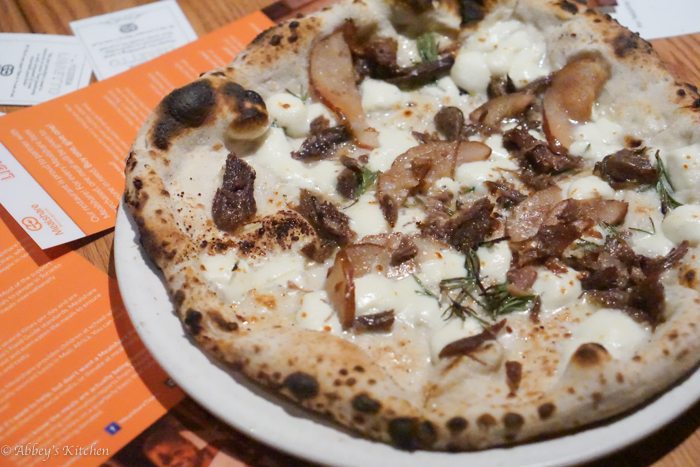 With 18 Toronto restaurants now on board with this incredible initiative, I highly recommend you give them your patronage and help give others a meal.  If you want to find out more about this organization and read up on the participating restaurants, then visit their website here.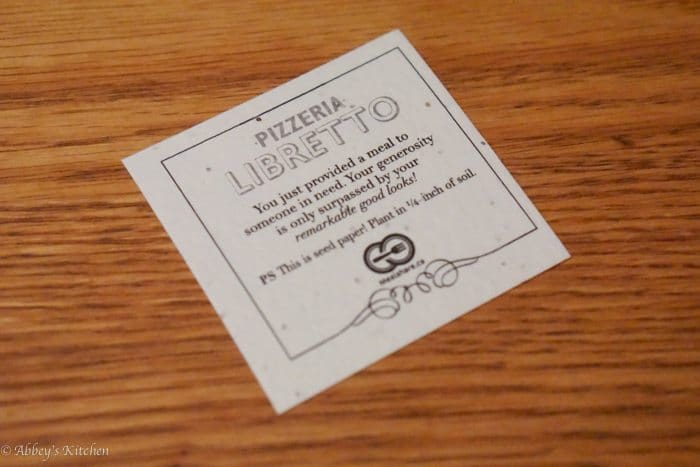 Which Mealshare restaurant are you most excited about checking out?
Disclaimer: The preceding meal was complimentary, however, as always, all opinions are genuine.
Updated on April 2nd, 2016