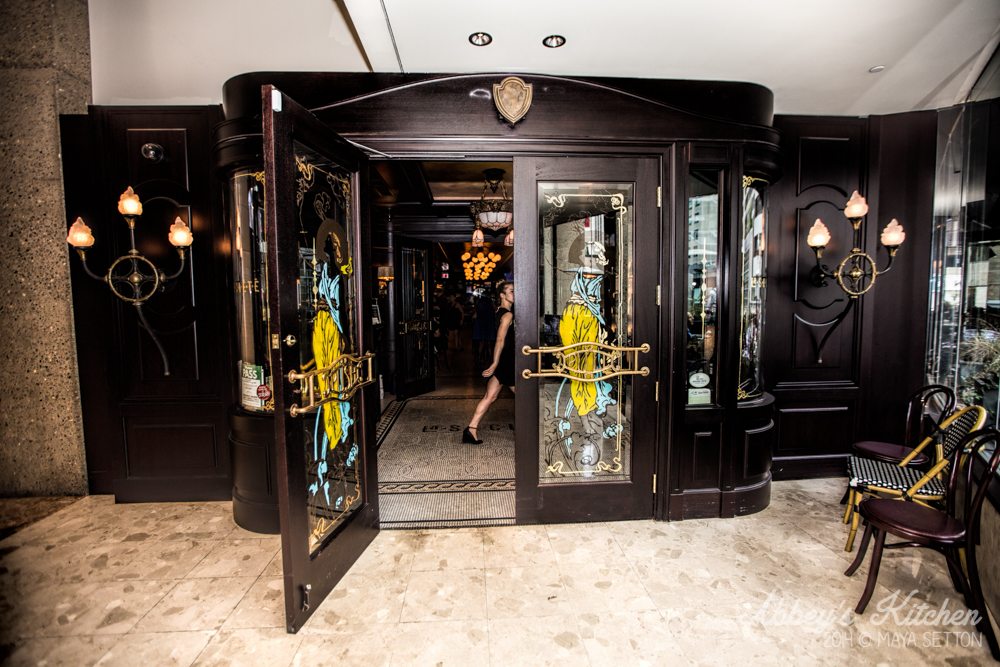 Last week I was invited to La Societe, the Charles Khabouth French bistro in Toronto's super chic Yorkville strip.  Having newly branded the restaurant as simply "LS" , Khabouth hopes to bring sexy back as they launch their new trendy bar menu.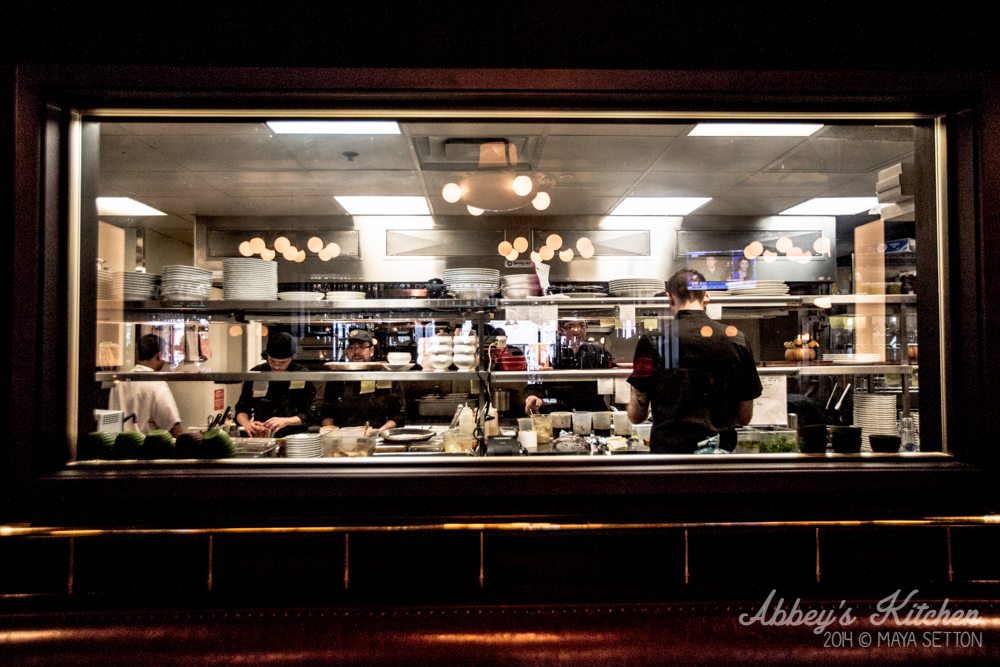 The restaurant itself is sophisticated and upscale with a modern and dynamic aesthetic. Touting luxurious dark wood, a new 360 degree bar, a more interactive kitchen and two private dining rooms, its easy to feel like you're part of the scene when you're in the midst of it all.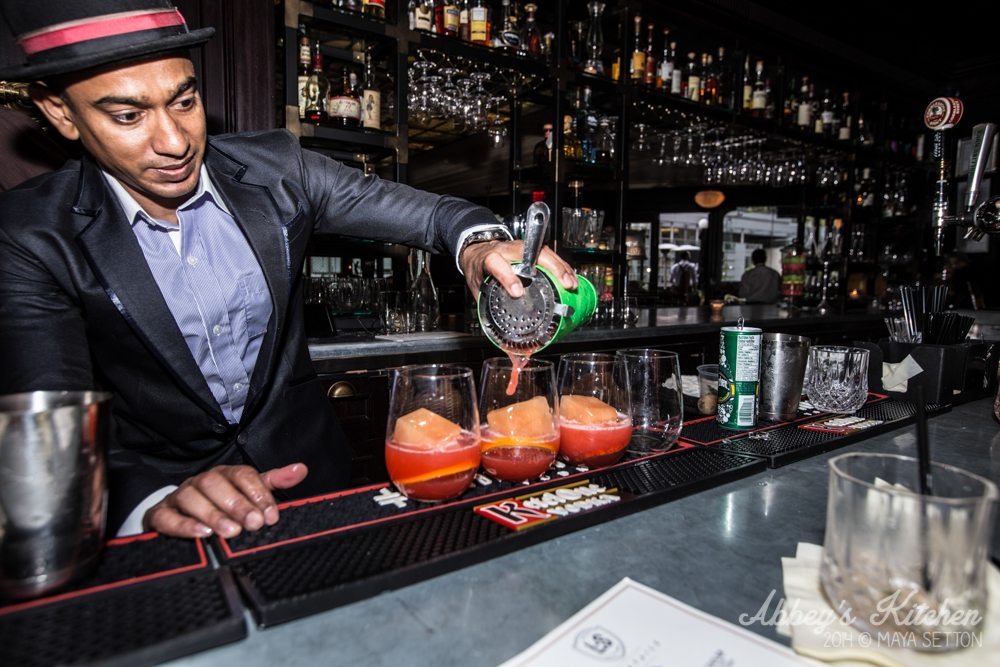 I made a point to sit front row center at the bar to see the masterful mixologist, Nishan Nepulangoda, at work creating impressively complicated drinks to order.  With a long list of awards and achievements for his impeccable bar talents and creative flair, Nepulangoda has created a new line of spring and summer cocktails using only the finest housemade ingredients. I watched in awe as he mixed and matched liqueurs, taking total pride in every glass.  Of the eight cocktails on the menu, I had the pleasure of tasting three, but I have big plans to return to try out the lobster Caesar! Here's what I got to sip:
Cucumber Lemongrass Cooler
Bombay Sapphire East, Green Chartreuse, Lime Juice, Lemongrass syrup, Calamansi Juice, Perrier and cucumber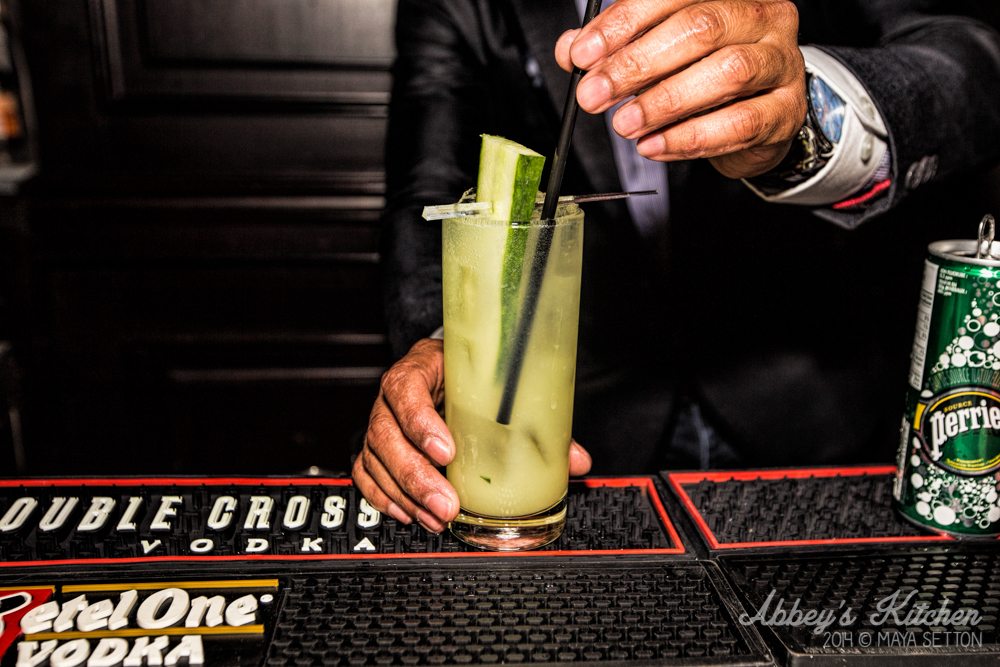 A little sour for my tastes but I really liked the refreshing hit of cucumber.
Bella Donna
Belvedere vodka, Aperol, Campari, St. Germain, fresh grapefruit juice, fresh lime juice, grapefruit syrup and maple bitters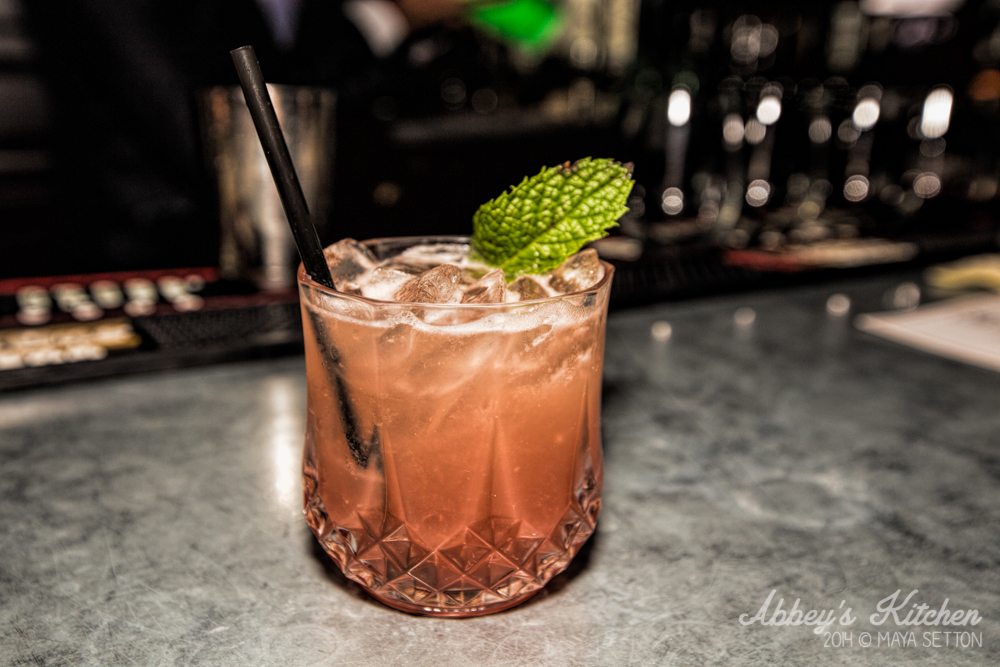 Without a doubt, this was my favorite drink of the night. Beautifully crafted with full citrus flavours in ever sip!
Polynesian Storm
Mount Gaye extra old rum, cherry herring liqueur, Domaine de canton liqueur, lime juice, tiki syrup (passion pomegranate and ginger), ginger beer and fresh mint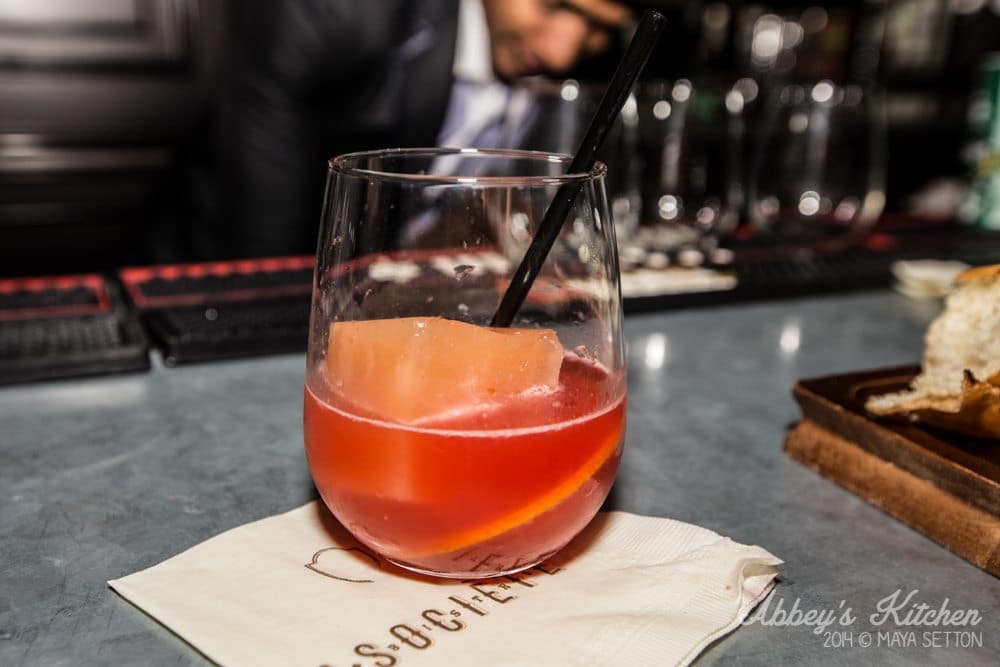 Great use of complimentary flavors I never would have thought of myself.
The new bar menu at LS was created by newly appointed Executive Chef, Romain Avril (formerly of Colbourne Lane and Origin) and updates classic bar food eats like hot dogs and chicken tenders with a French gourmet twist. The dishes were classy enough for the veteran Yorkville clientele, but cheeky enough for West-end visitors- a perfect balance in my books. Some of the dishes we tried included:
Tempura King Crab Legs
Cilantro, Ponzu Dip, Bayonne Ham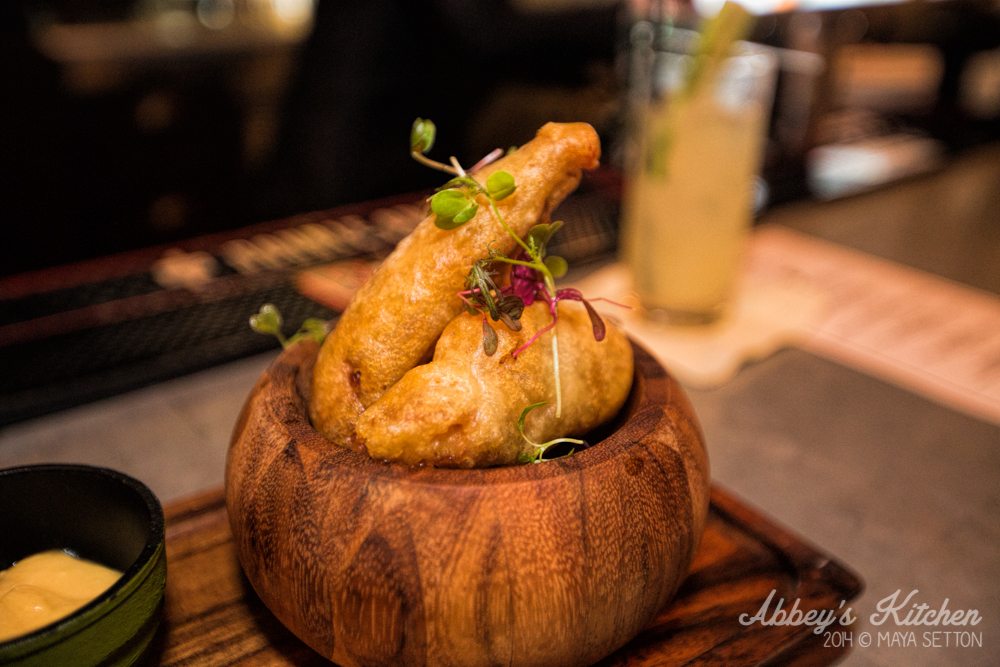 These had a great layer of crunchy batter, revealing succulent crab underneath!
Buttermilk Fried Chicken
Served with home-made Ranch sauce & fries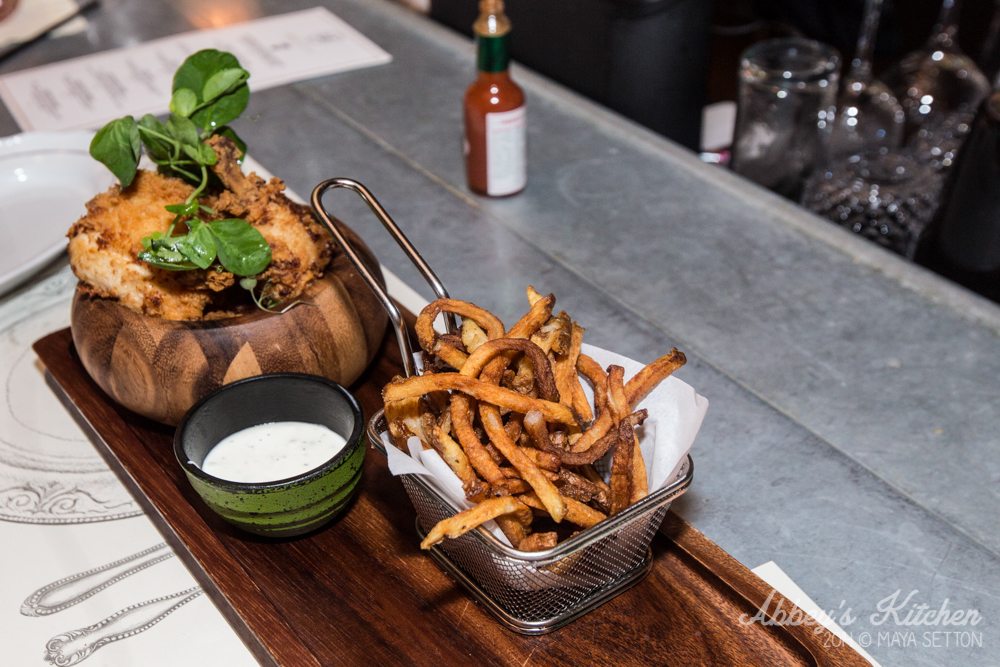 A wickedly delicious crispy chicken that was moist and tender within. Yum.
Tenderloin Steak Tartare
Classic Garnish, pickles, toasted shaved bread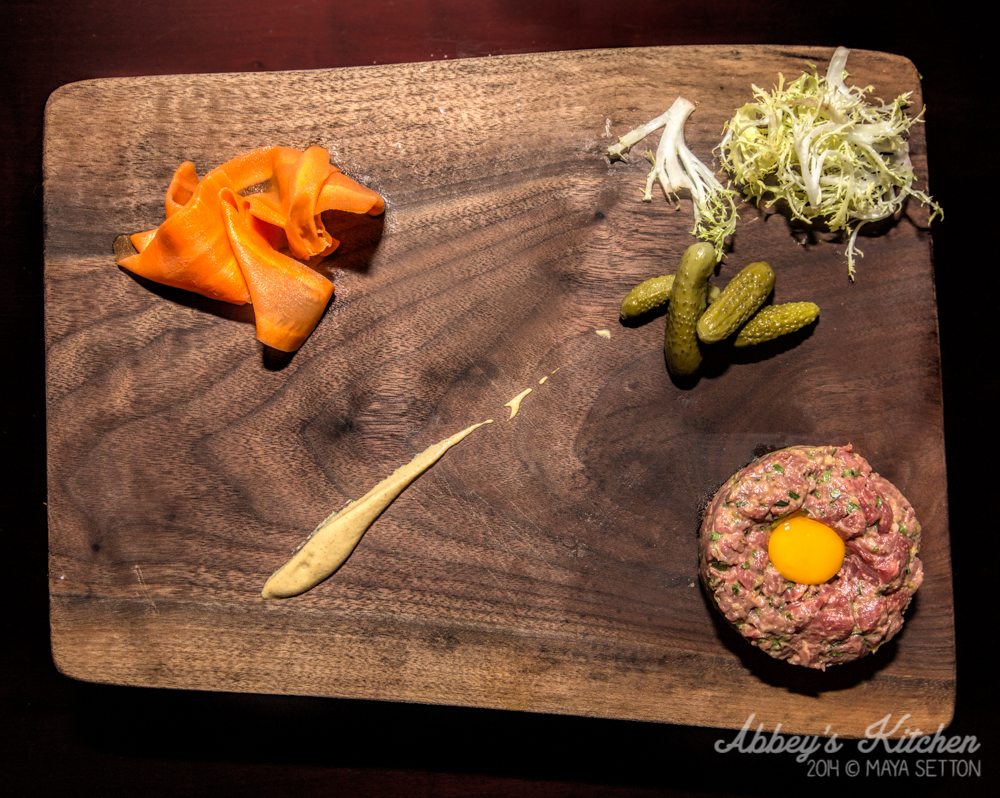 So juicy and tender, I'm getting hungry again just looking at the picture!
Fois Gras Pain Au Lait Hot Dog
Sherry onion marmalade, mango mustard, pepper relish. Served with green salad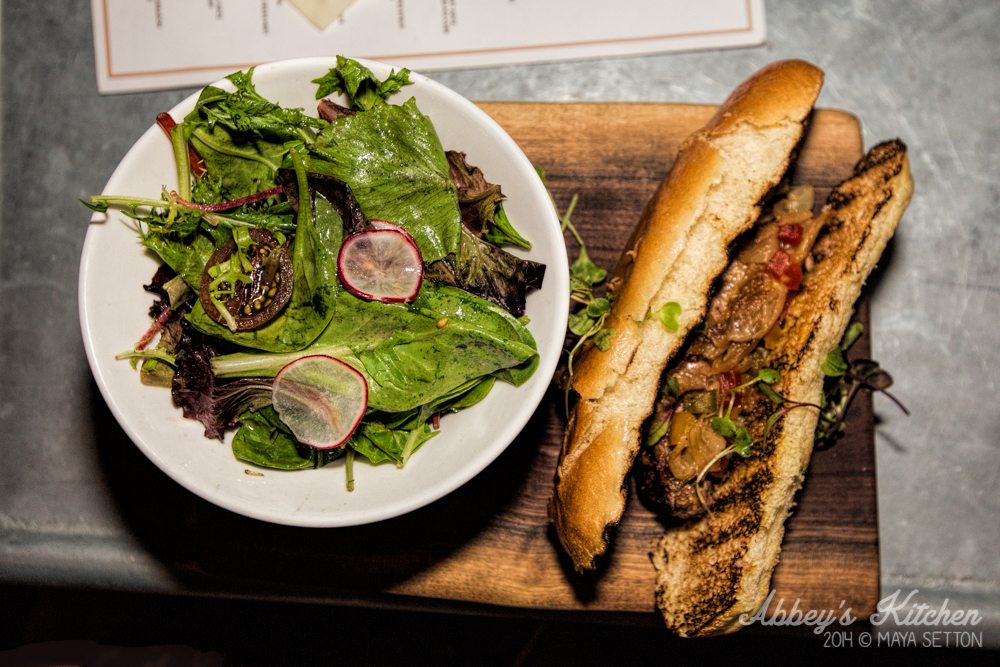 After this foie gras dog, I can die happy.
AAA Dry Aged Striploin C's Sliders
Tomatillo and fig chutney, maple bacon Quebec brie, pickled red onions, smoked tomato aioli, arugula  & frisee
One of my favorites of the night. This slider was bursting with flavours!
Canadian Lobster Brioche Sandwich
Miso coleslaw, iceberg lettuce, tomato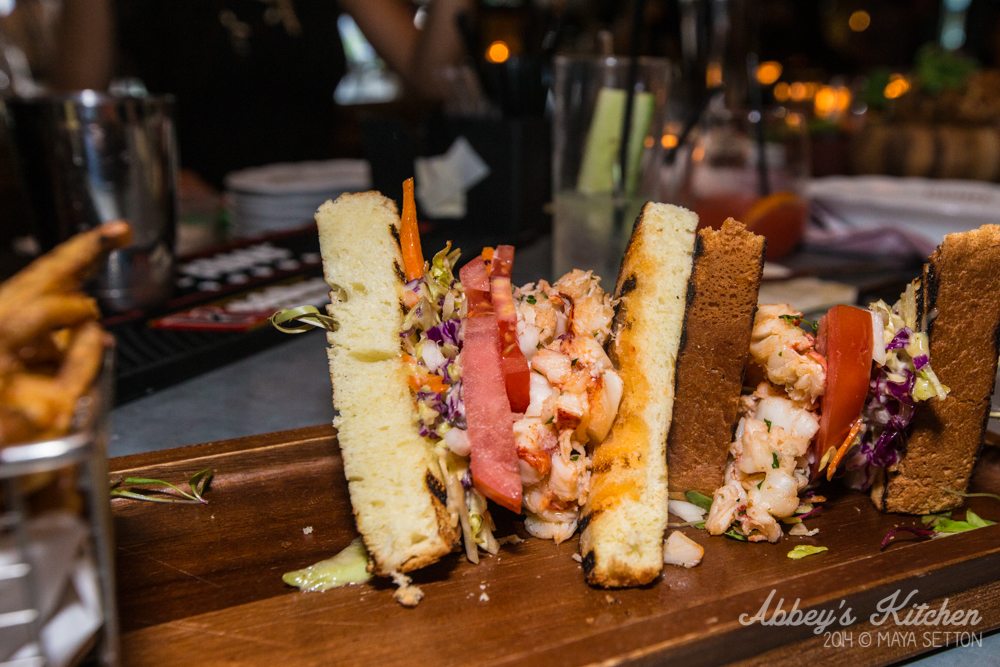 Juicy lobster between soft brioche is a sandwich I would eat any day of the week.
Onion Soup Grilled Cheese
Classic French onion soup in a sandwich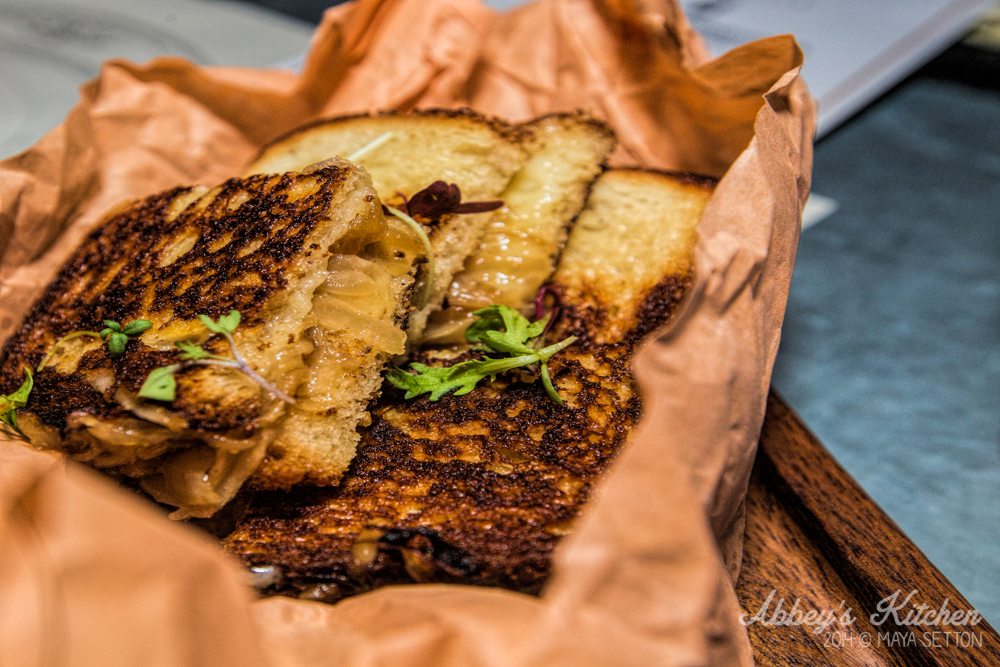 My all-time favorite soup in sandwich form was a delicious surprise.
Vegetable Couscous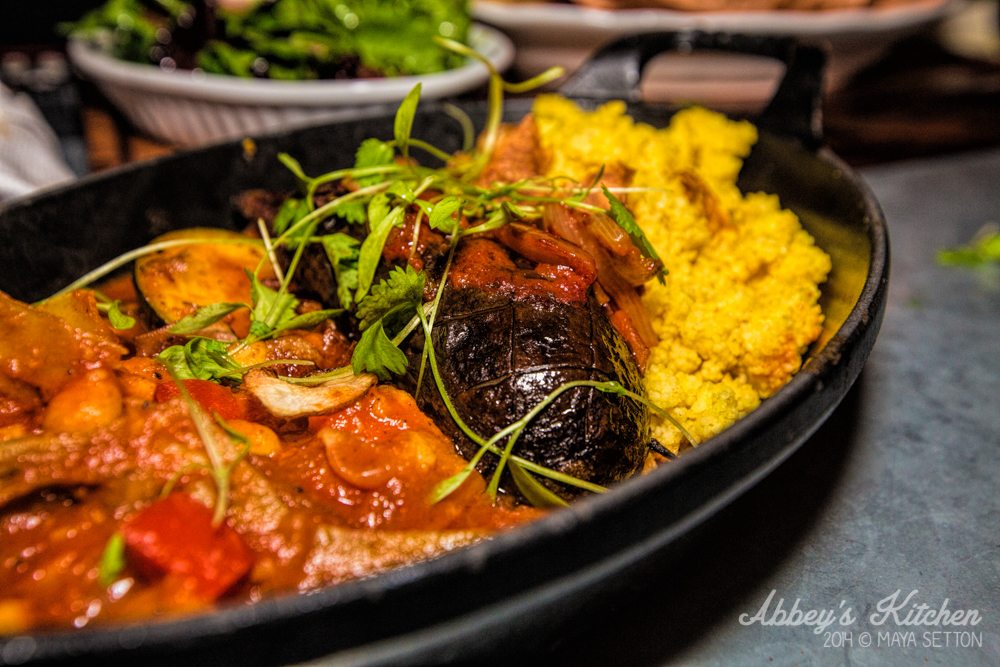 This wasn't listed on the menu so it was a surprise when it came out but wow was it ever good. A vegetarian options with great use of spice.
With all of these gourmet twists on your run of the mill bar options (foie gras hot dog? I'm still blown away), how could you resist?  Next time you want to put on a nice pair of heels and step out amongst the Yorkville elite without completely blowing your budget, I would highly suggest giving LS's bar menu a try.
LS is open daily for lunch and dinner at 131 Bloor St W. For more information or to make reservations, check out their website.
Disclaimer: The preceding meal was complimentary, however, as always all opinions are genuine.
Contribution by AK Tasters Maya Setton and Brea Giffin.
Updated on January 8th, 2018