Located in the heart of the Entertainment District, The Red Tomato is a long standing pre-theatre staple. But this month, they went back to their roots, launching a new exciting menu that is featured around the Neapolitan style thin crust pizza.
The new pies are served up in three distinct styles – red sauce, white sauce, or the unique "Asian Confusion", all of which I was dying to try out. Take a look!
The Red Tomato Eats
Crispy Coconut Shrimps with Thai Dipping Sauce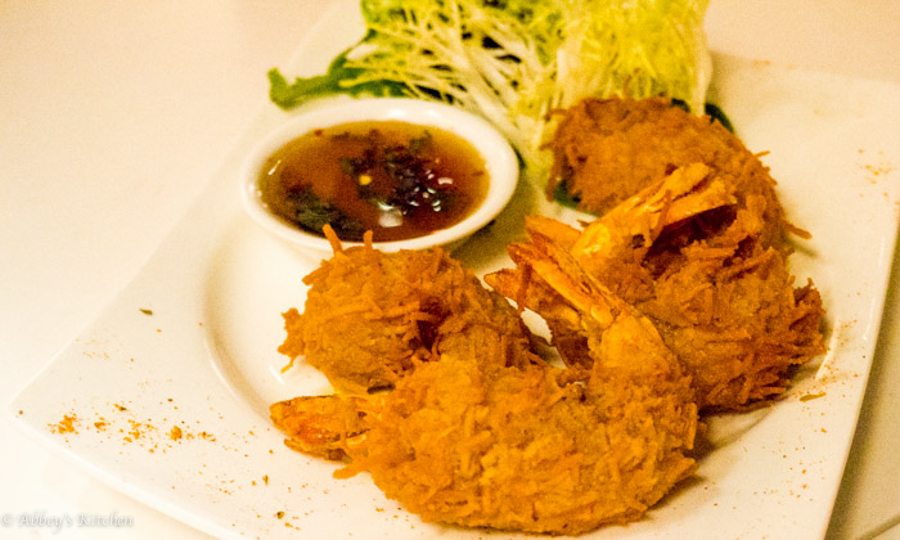 Fried and Smoked "Jerk" Chicken Wings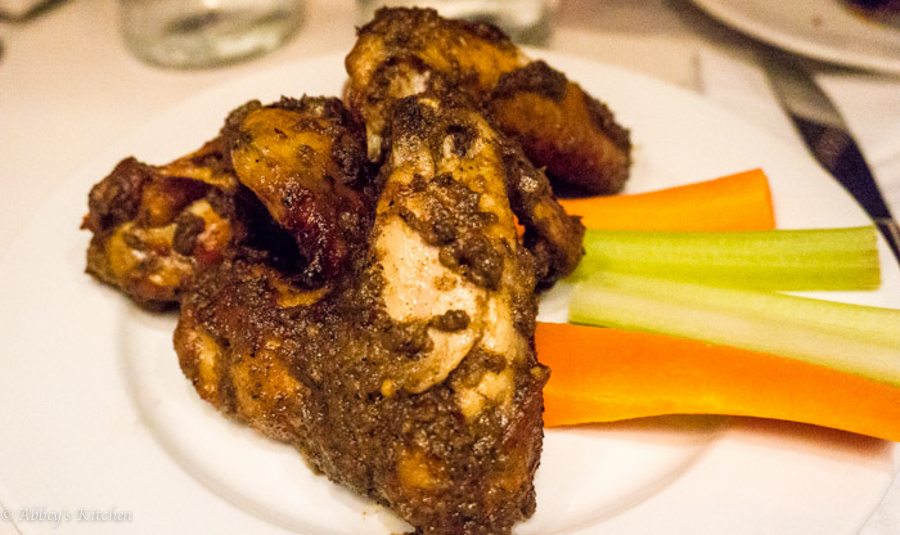 Garlic Shrimp Angel Hair Pasta Marinara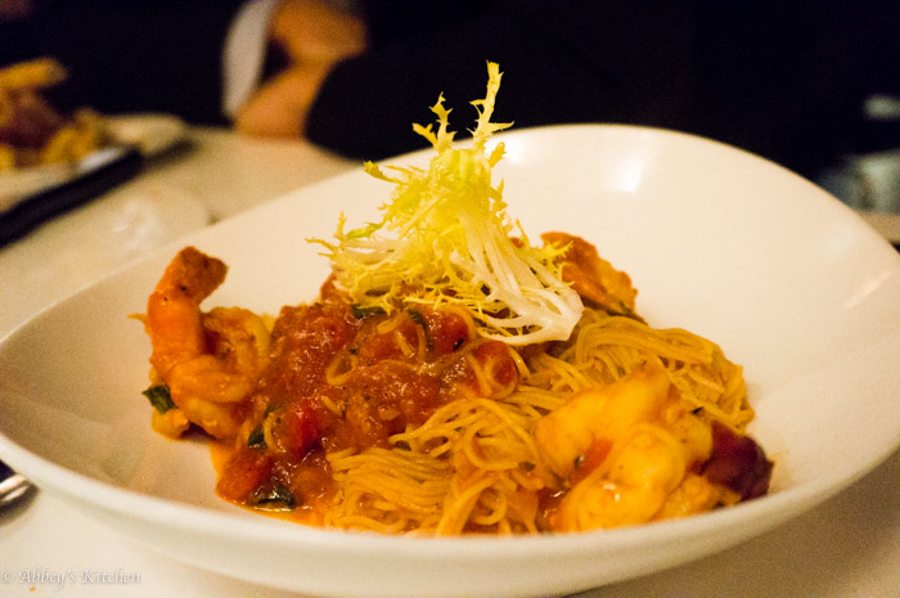 The Hangover Cure
Tomato, Olives, Soppressata, Double Smoked Bacon, Fresh Mozzarella, Grana Padano, Chiles, Topped with a Fried Egg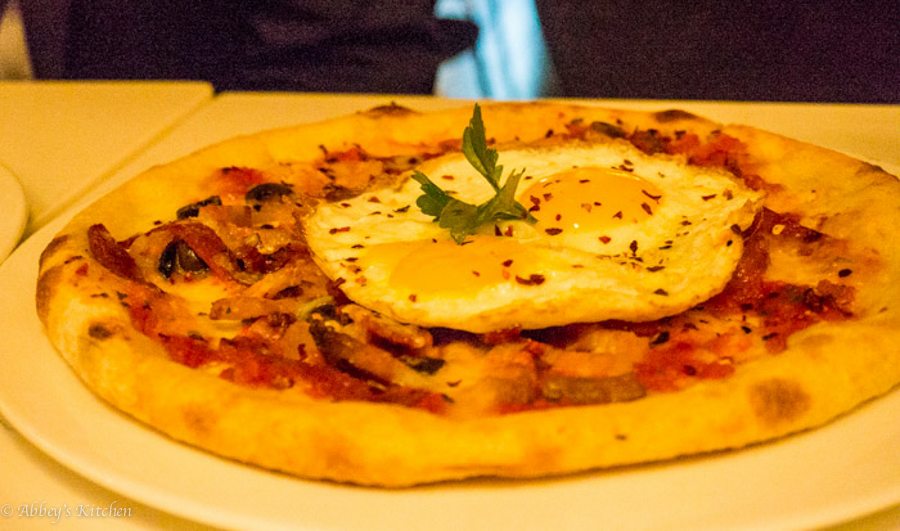 Pork Belly Pizza
Slow Roasted Pork Belly, Roasted Sweet Balsamic Onion, Fresh Mozzarella, Balsamic Tossed Radicchio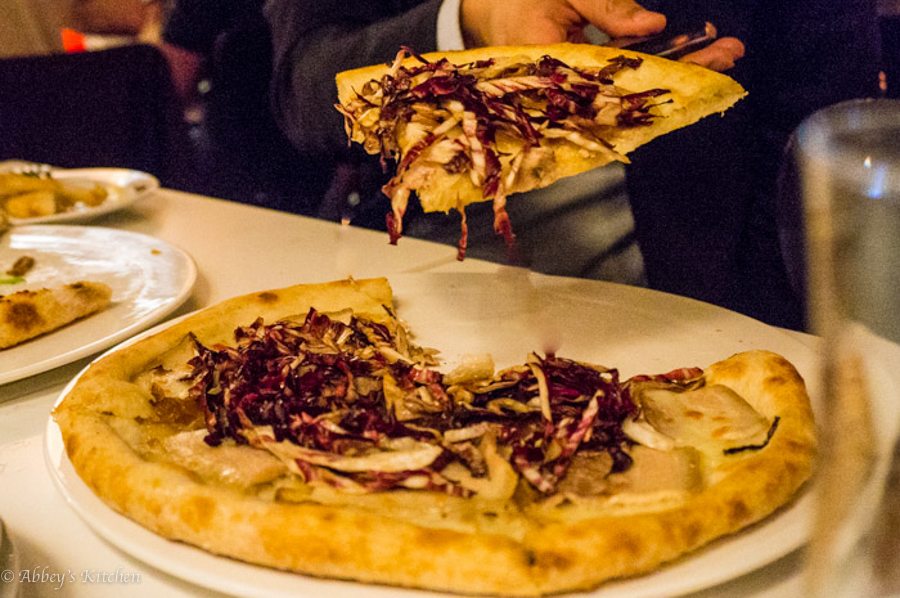 Peking Duck Pizza
Roasted Duck Breast, Enoki & Shitake Mushrooms, Fresh Mozzarella, Hoisin Drizzle, Green Onions & Crispy Duck Cracklings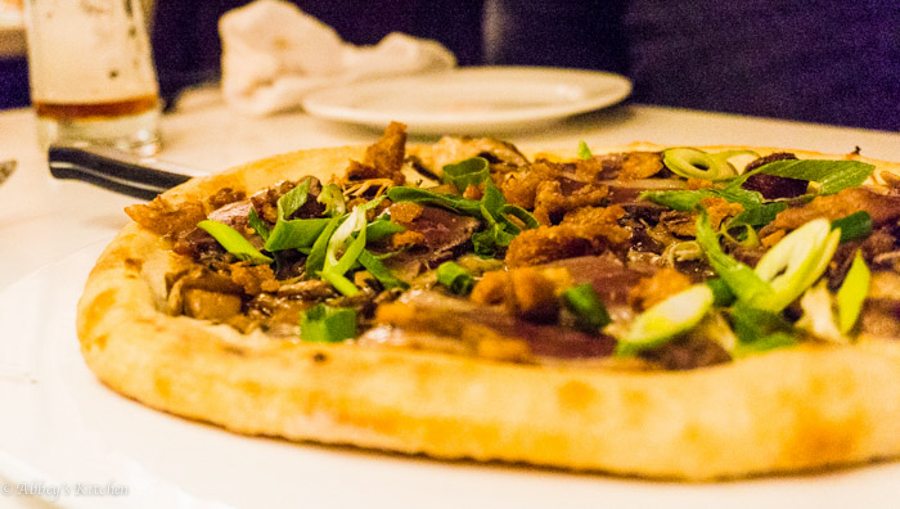 All their pizzas are 11", have a thin crust with crispy edges, and are topped with the most delicious combinations of ingredients. They were also perfect with a glass of red wine!
Although too full to take another bite out of my meal, I did have room for coffee and dessert!
Espresso Crème Brulee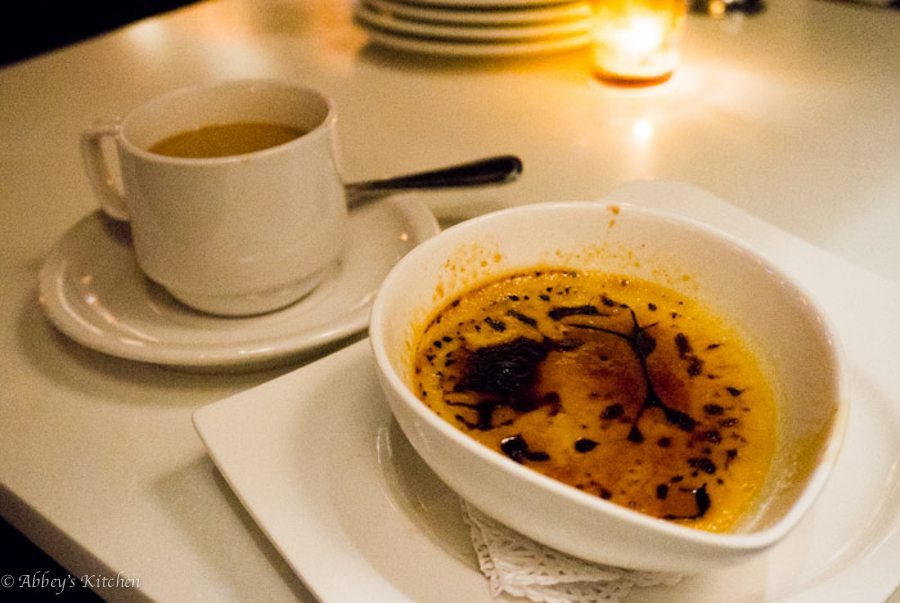 Chocolate Mousse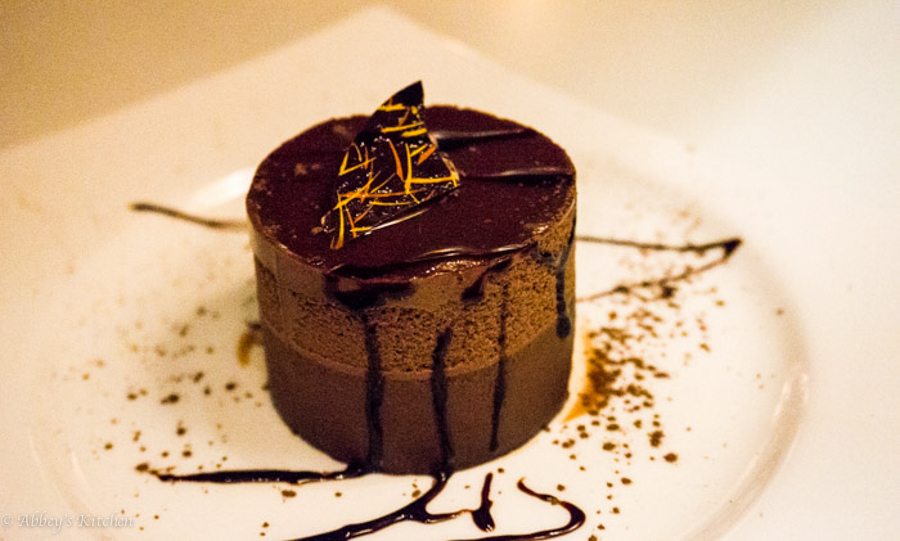 After a night out in the town, The Red Tomato is definitely the place to be to enjoy the company of friends, and to gather around a table of good food as there is no shortage of that here. Especially when there's a good deal going on right now! The Red Tomato has a promotion of 2 Friends + 2 Pizzas + Bottle of Wine for $39.99 until November 30th. The Red Tomato is located at 321 King Street West, and open from 4pm-10pm Sunday-Monday, and from 7pm-11pm Tuesdays onwards.
Disclaimer: The preceding meal was complimentary, however, as always, all opinions are genuine.
Contribution by AK Taster – Joy Carino
Updated on March 8th, 2016