There's always something magical about a restaurant with a stellar view- a rare find in a city filled with dark tiny 30-seat hip-hop blasting spaces. But that's where The One Eighty truly shines. As we showed you in a
previous post here
, the former Panorama Lounge has reinvented itself this year as this chic and trendy new hot spot at Bloor & Yonge.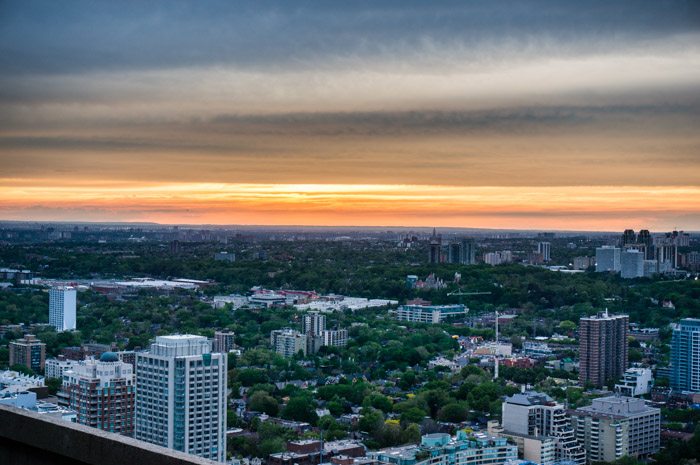 Along with this new makeover, they've recruited two new executive chefs to create a fine dining experience that you can also now experience at lunch (Friday-Sunday)! Just imagine how nice it would be to take that mid-day breather to enjoy the beautiful skyline out on the patio and a leisurely meal. Yes please!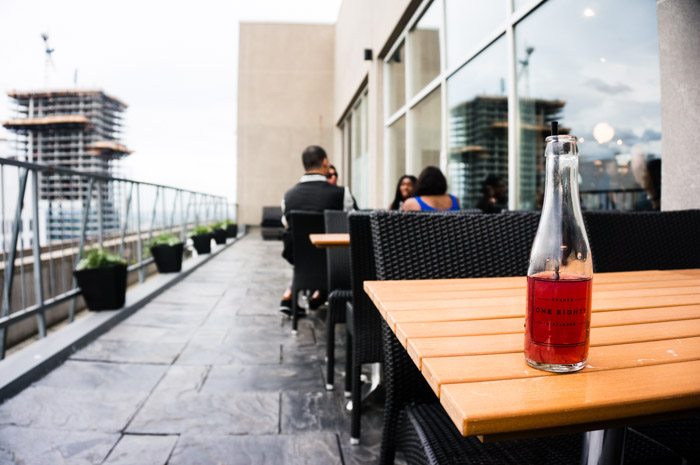 At The One Eighty exclusive launch, the tables and chairs were removed so that guests could mix and mingle between yummy hors d'oeuvres and signature cocktails. A lot of their items from their lunch and dinner menus were transformed into mini tasting plates, so that everyone could enjoy a little taste.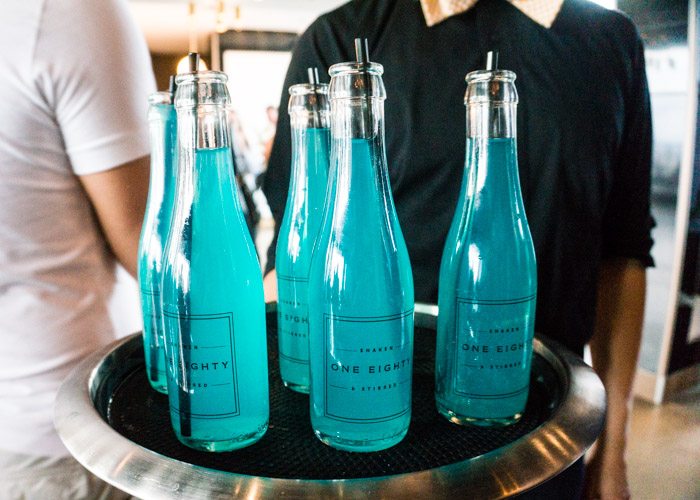 Take a peak at the delicious dishes I got to try!
The One Eighty Eats
Crunchy Ramen Noodle Slaw with Avocado, Mango, Sriracha, and Shrimp
Margherita Pizza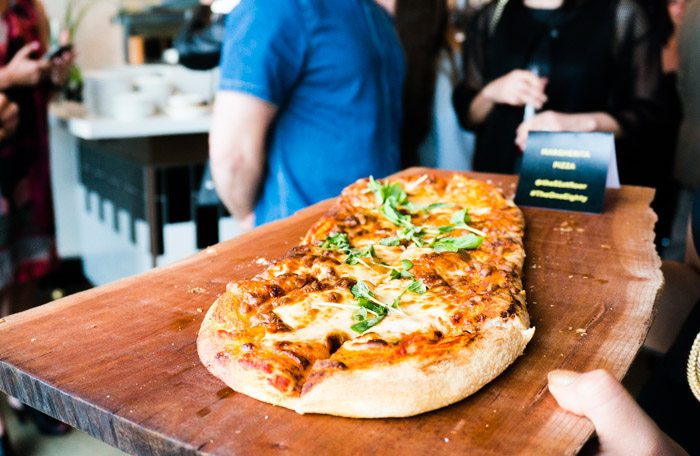 Halibut Tacos with Red Slaw, Sriracha Sour Cream, & Pico de Gallo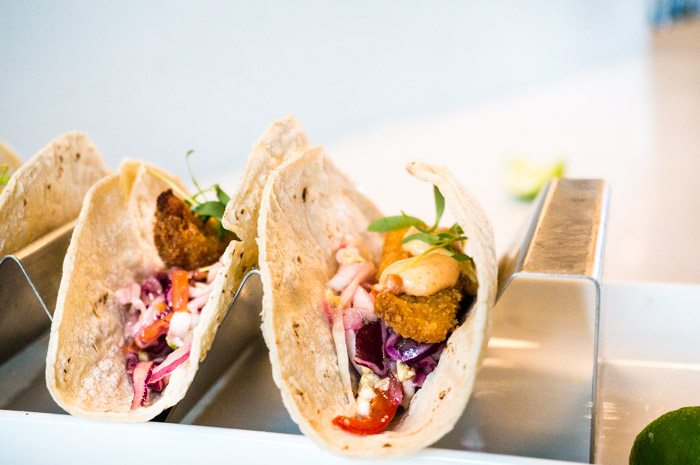 Gnocchi Primavera with Market Vegetables and Brown Butter Sauce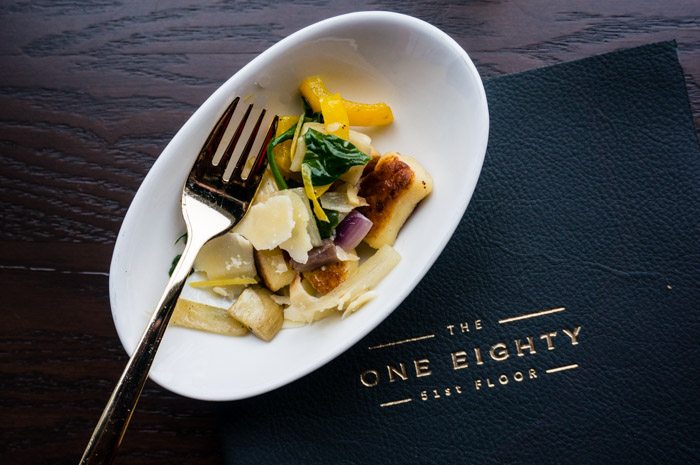 Provencal Salmon with Le Puy Lentils and Roasted Tomatoes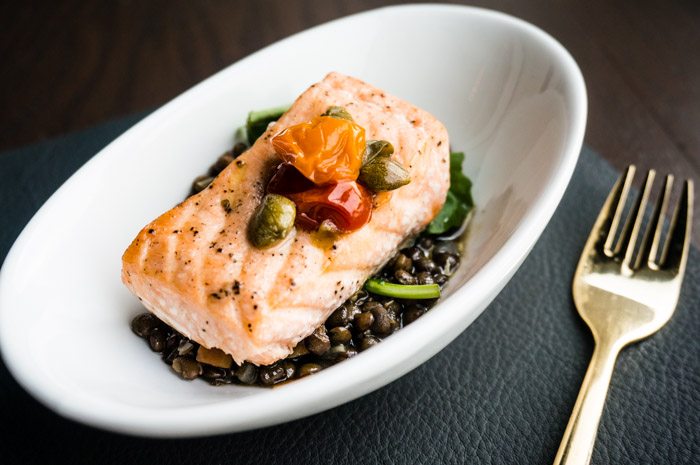 Citrus Gravalax with Caviar and Crème Fraiche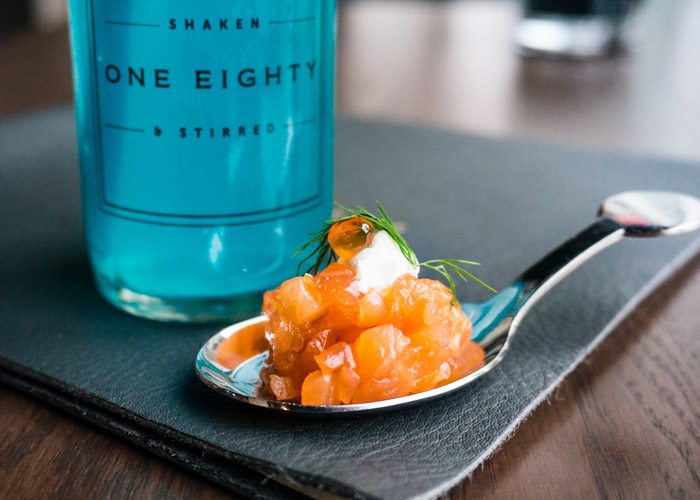 Beef Carpaccio with Frisee and Pecorino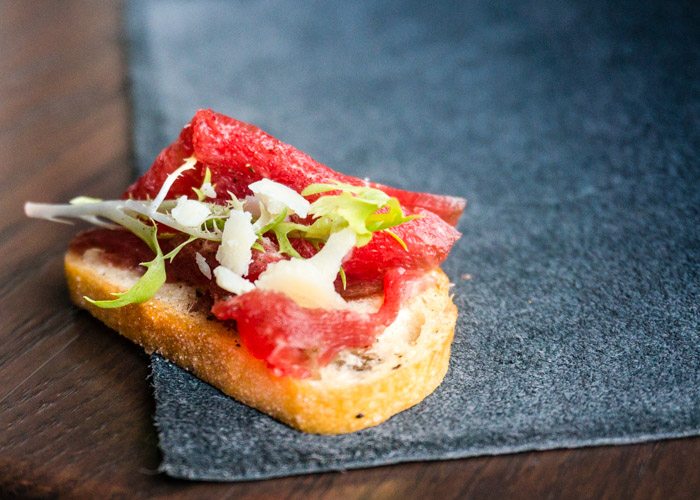 Chevre and Grilled Leek Tart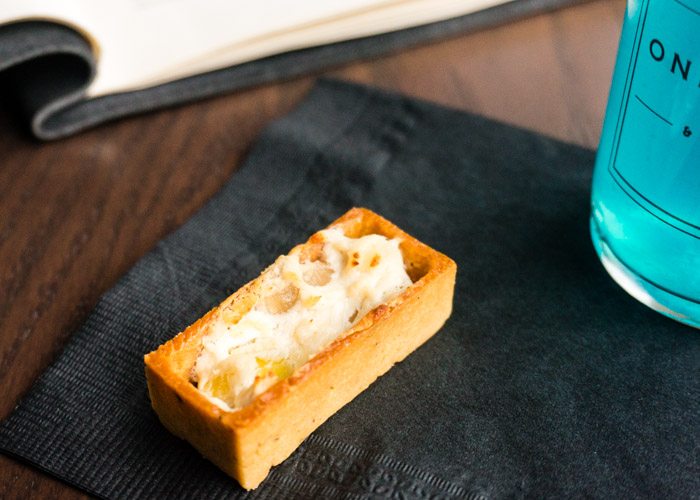 Mini Buttermilk Fried Chicken and Waffles with Crispy Jalapenos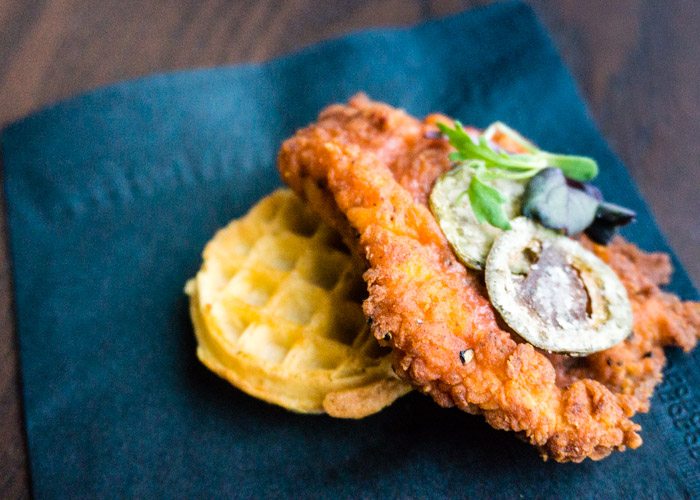 Brussel Sprout Caesar Salad with Pecorino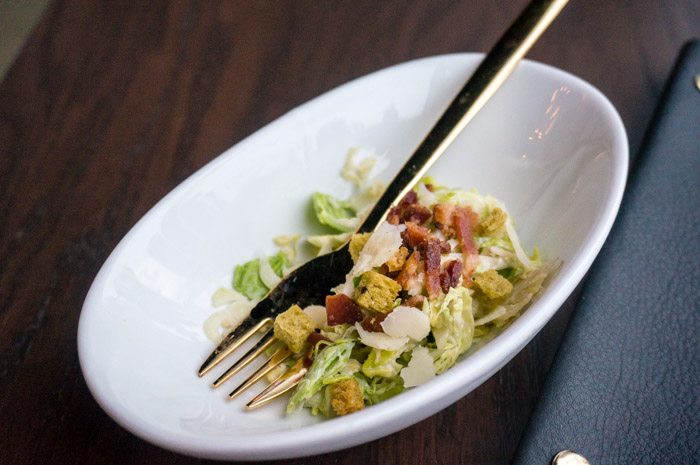 Let's not forget dessert!
Chocolate Peanut Butter Tart with Peanut Bark and Chocolate Ganache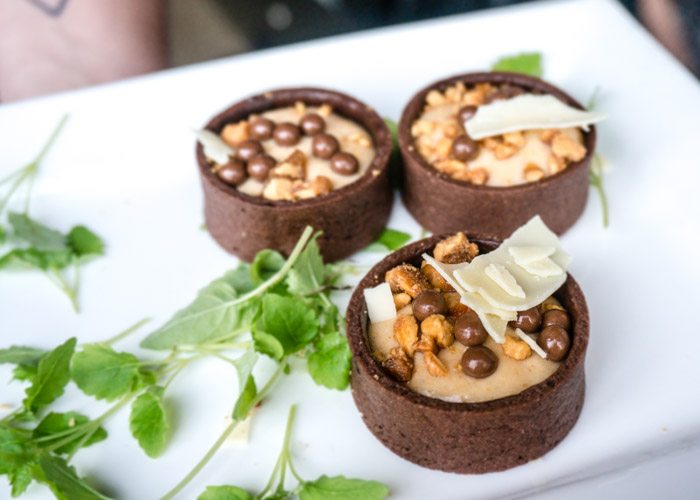 Cheesecake Cannolis with Balsamic Strawberries and Pistachios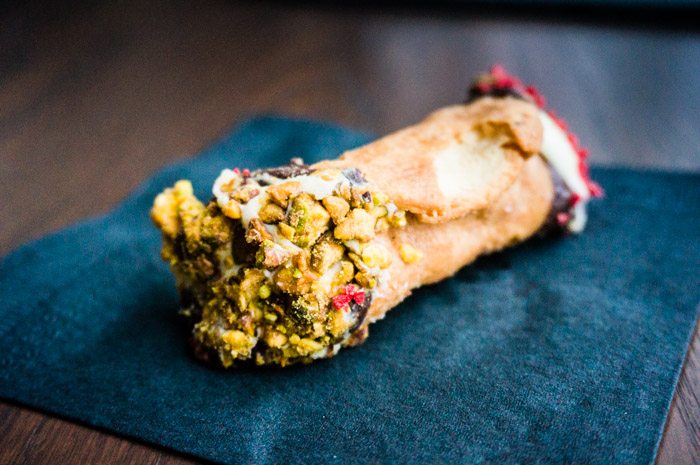 OMG- was I ever full (especially after a few of those addictive cannolis). If you haven't been by the One Eighty for a drink or bite, you absolutely should not wait. With patio season in full swing, and their new lunch menu on offer, you can bet it's going to be hopping around the clock. For more info about The One Eighty, check out our previous article here. They are open for lunch Friday – Sunday at noon, and for dinner, Sunday – Wednesday at 5pm – 1am, and Thursdays to Saturdays, 5pm – 2am. For reservations and a full list of their menus and other details, check out their website here.
Disclaimer: The preceding meal was complimentary, however as always, all opinions are genuine.
Contribution by AK Taster – Joy Carino
Updated on March 11th, 2016