When I was a kid, Friday night was always fish and chips night. We would pick up an order at our local chip shop where each portion was packed in cardboard boxes wrapped in paper that was secured with tape. My sister and I not only looked forward to the crispy golden fish and fries but we also liked to pretend that it was a gift- slowly opening each layer to unveil its delicious contents. Well, I may be a lot older (and less obsessed with packages and more into what's inside them), but I still do love a Friday night fish fry. And when I discovered Sea Witch at The Stop Night Market, I knew I had to go back for another taste.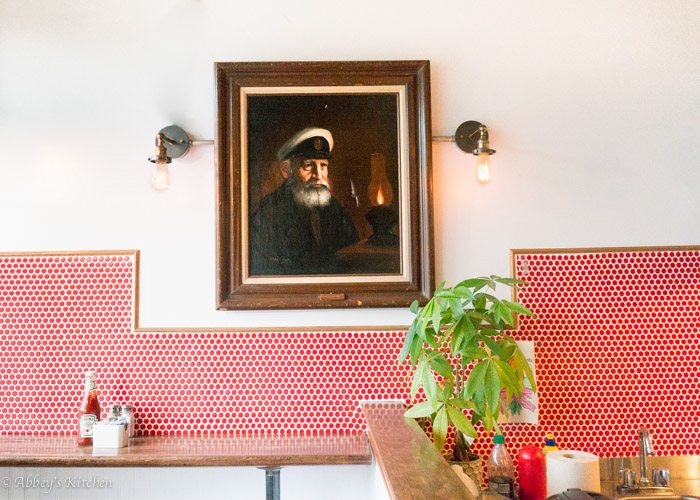 Since opening a short year ago, Sea Witch on St. Clair West has quickly become known as one of the city's top spots for fish and chips.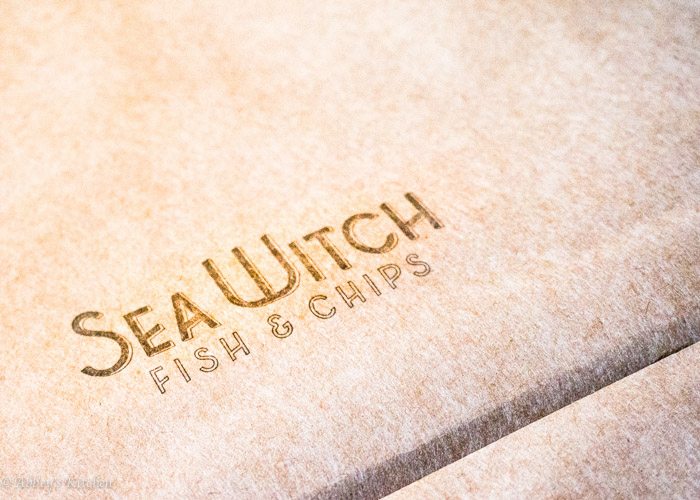 Husband and wife owners, Jacky and Kevin, have opened for a simplified menu, specializing in what they know best – fish and chips. Their portions are more than generous, they make everything fresh in house, and the price is definitely right. Check out some of the items from Sea Witch that you really must try!
Sea Witch Food
Witch's Brew – Chowder of the Day
Pickerel, Halibut, Corn and Carrots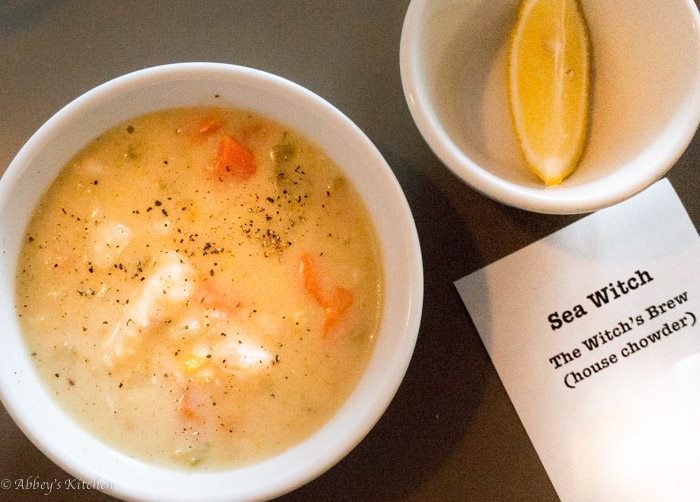 4oz. Halibut Cakes with Pickled Onions
Coleslaw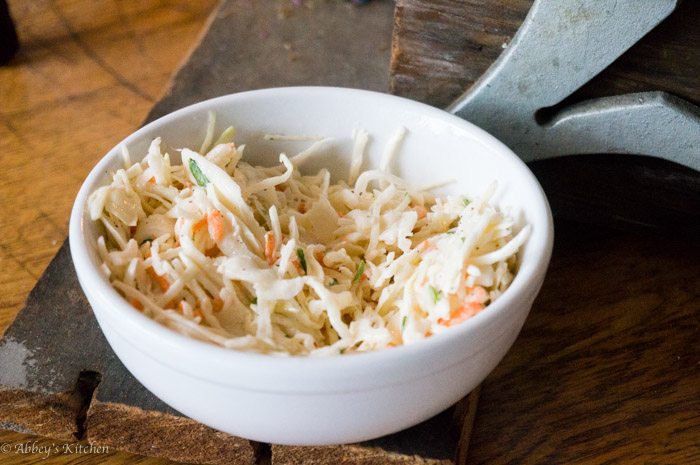 Onion Rings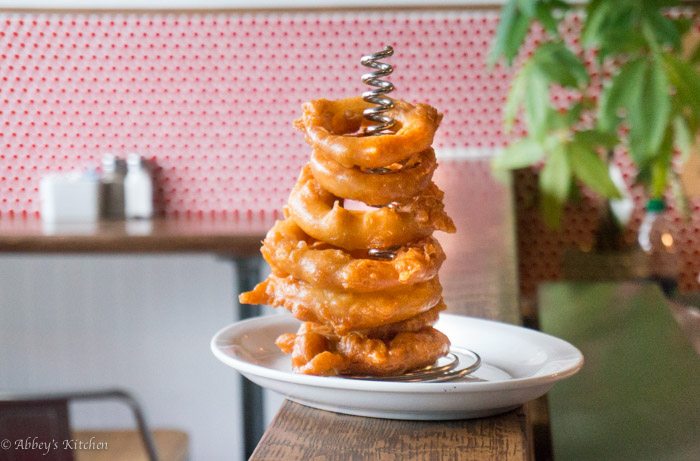 Serving up fish and chips is no small task, and what I love is that Sea Witch has a variety of fish that go with your chips. They serve some of the more traditional halibut, cod, and haddock, but also have pickerel and arctic char. You can also choose to order one or two pieces, or have your fish served as a sandwich. I was able to try one of their most popular (and classic) options, the Halibut.
Halibut Fish and Chips with Tartar Sauce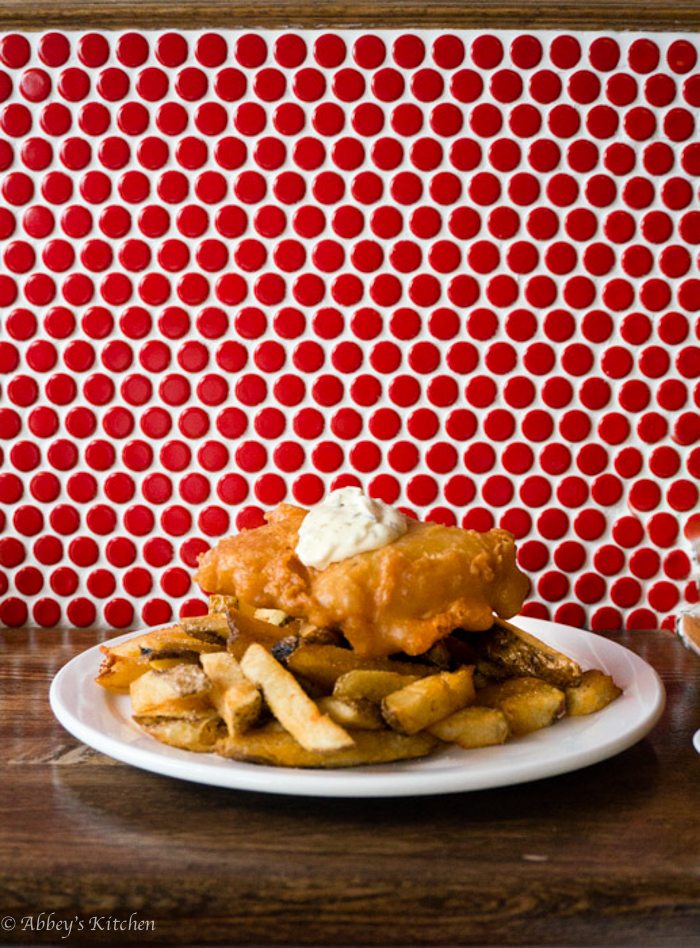 Golden, crispy, moist and flavourful. What more could a British girl want?
Caramel Bar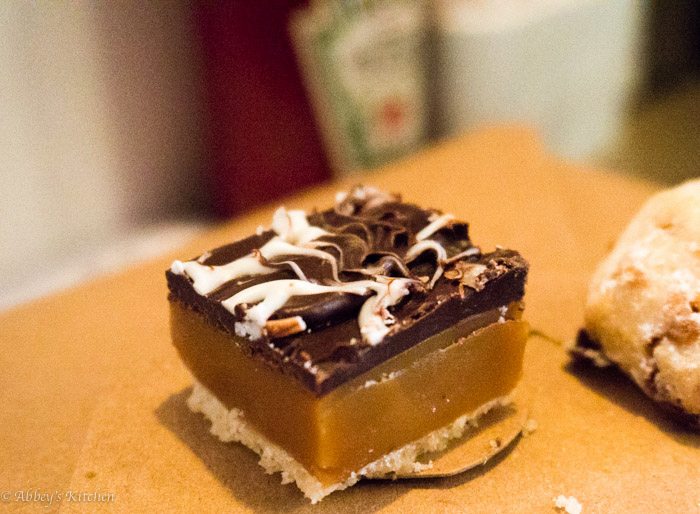 With seafood this good, there's a reason why there's a 30-minute line up – and it's definitely worth the wait!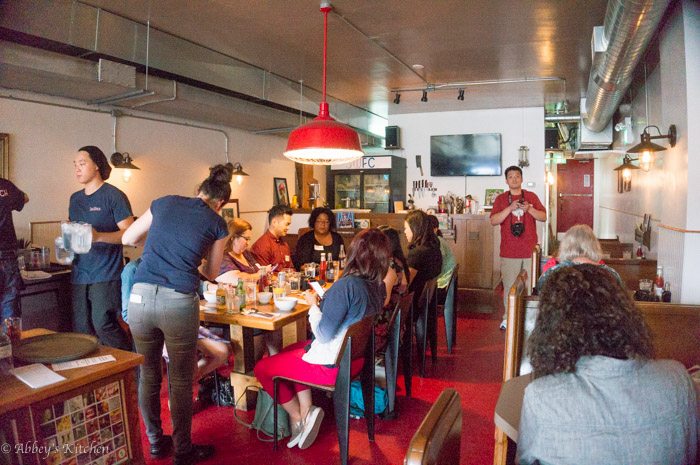 To check out more of what Sea Witch has to offer, you can head on over to their location at 636 St. Clair Avenue West from Tuesday – Friday at 11am til 8pm, or on weekends from 12noon til 9. Alternatively, check out their website for more info or give them a call ahead for pick-up.
Disclaimer: The preceding meal was complimentary, however, as always, all opinions are genuine.
Contribution by AK Taster Joy Carino
Updated on May 8th, 2019